Good day, beautiful beaders! Have you been enjoying our blogs featuring Margie Deeb? She is a color guru. Margie has written books and given lectures about the nature of color. She wrote and published the first books regarding color and beads. Margie is an accomplished artist, graphic designer, and color expert. A glimpse into her understanding of color will make your jewelry designs cohesive and lively. Make sure you follow along on Thursdays for more articles!

We love Margie Deeb's intimate knowledge of colors and we wanted to re-share some of our archive articles she has written for us. Margie is an incredibly talented artist, designer, and author. Follow along on her color journey. Let's all become students of color!
The easiest group of colors to work with are analogous colors. Analogy is defined as "similarity or comparability." Analogous colors are similar, thus they are neighbors on the color wheel.

So naturally, the easiest way to work with a set of Soft Flex Trios Beading Wire Sets is to use beads in colors that are the same or analogous to the wire itself. You can't go wrong, and you'll come up with harmonious combinations instantly.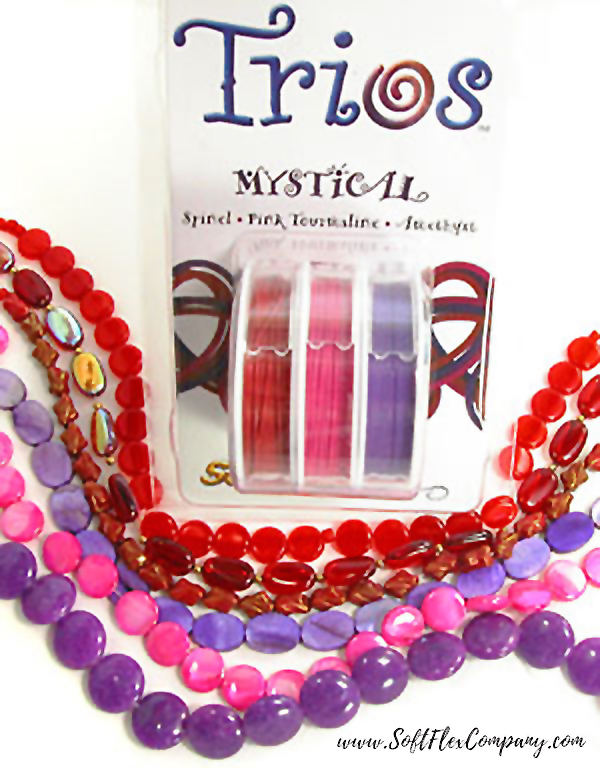 For example, the Mystical Trios contains 3 analogous colors: red, pink, and purple. See how they sit beside each other on the wheel.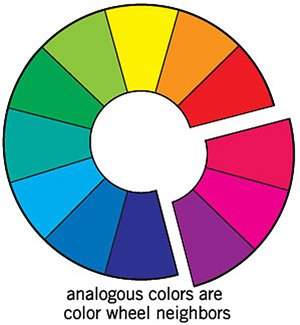 Choosing the same or analogous colored beads (those that are similar in color to the wire) is a perfect match for this Trios. But what if you're feeling more adventuresome and bold? What if you want to get a little more creative with your color? I have answer for you...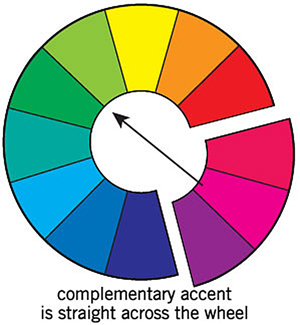 A complementary accent. Aim straight across the color wheel and select one color within that analogous group. In the case of "Mystical," I chose the yellow-green of peridot. See how this complementary accent adds a daring dash of brilliance to this already luscious palette?
Try this technique with any of the Soft Flex Trios Beading Wire Sets. Tranquility, Renewal, Harmony and Vitality are analogous (or close enough to analogous) combinations begging for a splash of the complementary hue. We'll explore more analogous complementary palettes in the future.
Visit Margie's site - MargieDeeb.com
Join our Facebook group – VIB. Stay in the know. Stay up to date. From our bead shows to our video shows and sales, you can stay in touch with us. The community is full of artistic and helpful beaders and crafty people. Inspire and be inspired. Share your pictures and get the beading bug from others!
Visit the Soft Flex Company YouTube Channel!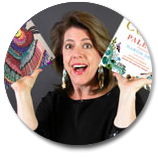 Artist and color expert Margie Deeb is the author of The Beader's Color Palette, The Beader's Guide to Color, The Beader's Guide to Jewelry Design and numerous beading and color publications. She teaches color and beading across the country and her free monthly color column, Margie's Muse, is available on her website. She writes regularly for Beadwork, Bead & Button, and Step-by-Step Beads magazines.
Visit Margie's website for her books, kits, patterns, jewelry, inspiration, and more: www.MargieDeeb.com