Lark Books has a delicious collection called the 500 series. These splendid gallery books are loaded with professional photos of jewelry and other art mediums. Margie Deeb had the opportunity to interview senior editor and juror of Showcase 500 Beaded Jewelry, Ray Hemachandra. Ray discussed his thoughts on being a juror, the evolution of the beading community, and the importance of investing in photography to support a creative career. Are you curious about jewelry books? Would you like to hear an editor's thoughts? Check out Margie's blog!

We love Margie Deeb's intimate knowledge of colors and we wanted to re-share some of our archive articles she has written for us. Margie is an incredibly talented artist, designer, and author. Follow along on her color journey. Let's all become students of color!
Below, Margie discusses books with Ray Hemachandra. She gets his thoughts and insights into the beading and artistic communities that fill the pages of the books he edits and writes. Ray discusses the transformative nature of the internet and social media. Information technology has changed and matured the way modern beaders work and communicate.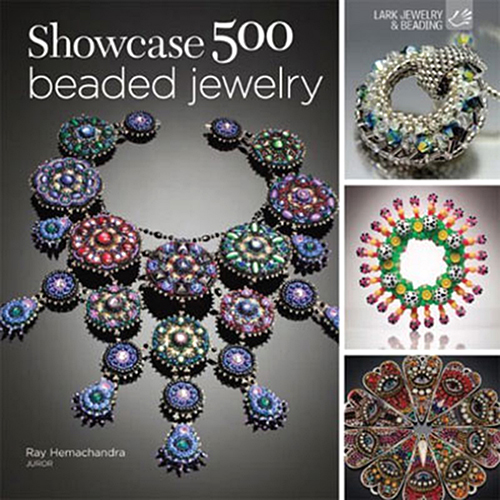 Ray Hemachandra of Lark Books served as juror and editor of "Showcase 500 Beaded Jewelry: Photographs of Beautiful Contemporary Beadwork." The book is a breathtaking snapshot of the art of beading at this exciting time.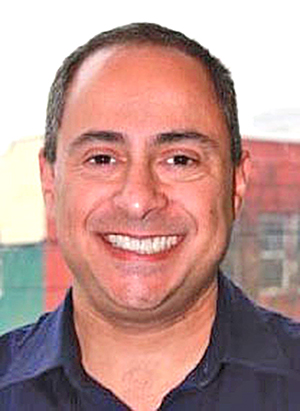 I had the honor of hearing directly from him about the challenges of the process. As a jewelry designer you'll find it fascinating. As a member of the bead community, you'll enjoy his perspective of the beading community and insight.

Margie: What is the most challenging part of editing a 500 Series book?

Ray: I've had the pleasure of working on 500 Series books in multiple categories, including jewelry, beading, ceramics, furniture-making, and art quilts, as well as numerous Masters Series books.

These "gallery books" are labors of love. They're also especially hard work. Doing effective, widespread international outreach in our calls for entries; working with jurors to produce books that have good balance--that both properly represent contemporary trends in the medium and include work that will appeal to lay readers; and ensuring the flow of the ordering of the artwork and pairings across spreads that both make sense and feel right--all of these present challenges. I'm rather famous--some might say infamous--among our art staff and art freelancers for my tendency to blow up multiple rounds of review lasers to get thing just right with a book's layout.

I served as juror of our book, Showcase 500 Beaded Jewelry, and as the book's senior editor I have to say that I was an especially challenging juror to work with. (And I won't even comment on what me-as-juror thought about me-as-editor!)

But, very seriously, the greatest challenge is balancing quality of the artwork with photographic quality in making final selections. Ultimately a 500 book is a collection not of artwork but rather of photographs of artwork. It's very difficult to exclude brilliant creative work that moves you, wows you, or demonstrates exceptional technical expertise because of a deficiency in the photography--in lighting, resolution, color casting, distracting background, or focus. Oftentimes--far too often--excellent artwork I love has to be set aside right off because of subpar photography.

Good--and by "good" I mean experienced specifically in this kind of work--professional photography isn't cheap, but the results can then be used in a multiplicity of ways to support a career. I always urge crafters to invest in themselves in this way.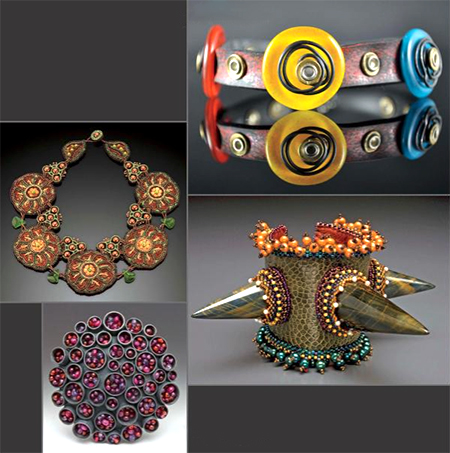 Margie: What did you learn, either about yourself as an editor, and/or about the beading field/ community through creating "Showcase 500 Beaded Jewelry"?
Ray: I'm constantly learning about the beading community, and I think that the beading community is constantly learning about itself. It is in a period of radical evolution and creative and professional maturation. It is becoming a true field of art, while retaining the fun, the community, camaraderie, and friendship, and frankly the zaniness for which it's known.

I write in the introduction to Showcase 500 Beaded Jewelry about how the Internet and social media have transformed the beading community: internationalized it, professionalized it, and personalized it, all simultaneously. Beaders support and challenge one another constantly. The dialogue in words and work never ceases, and so both continue to advance and develop. Since I wrote that introduction, the Battle of the Beadsmith competition that Steven Weiss has held on Facebook has captured and advanced that energy and enthusiasm, with beaders thrilled to step it up creatively, bolster one another's efforts, and take each other to the next level.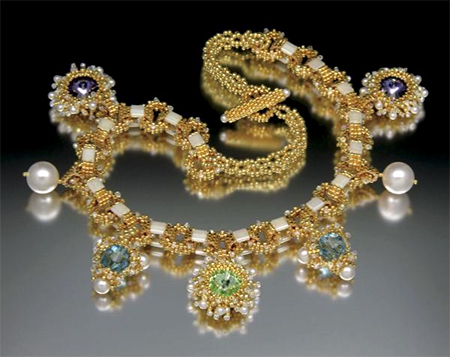 What role a book like Showcase 500 Beaded Jewelry has in this new world will be interesting to learn. It's a document that, as I write in the introduction, suspends a moment in time in the bead community, and as it publishes the bead world continues to move on. I think its permanency, as well as its beauty and the innovation of the work presented, still hold value even in the Social Media Age. And we'll find out very soon if other people feel the same way! I'm happy to report that it has received a very positive advance reception thus far.

Finally, to answer the other part of your question, I'm not really an editor anymore. I'm a subimprint's "team lead and business manager," which means I, um, lead and manage the Lark Jewelry & Beading group's publishing list, editors, and art staff. Showcase 500 Beaded Jewelry is the first book I've actually edited in a lead role in nearly two years. As I stumbled through it and realized how much my own skills in doing this work had atrophied, it made me appreciate all the more how excellent my staff is in making these books year-round, which I hope makes me a more intelligent and empathetic manager and publisher.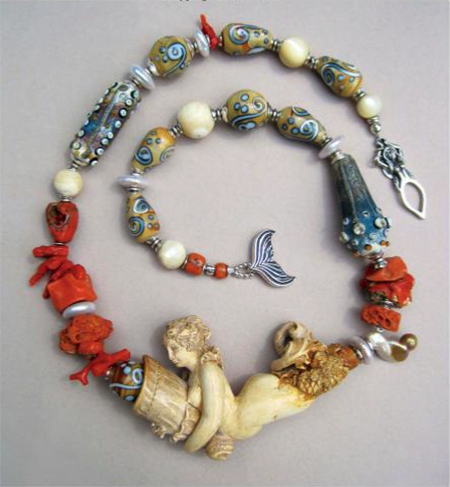 Join our Facebook group – VIB. Stay in the know. Stay up to date. From our bead shows to our video shows and sales, you can stay in touch with us. The community is full of artistic and helpful beaders and crafty people. Inspire and be inspired. Share your pictures and get the beading bug from others!

Visit the Soft Flex Company YouTube Channel!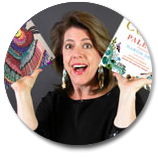 Artist and color expert Margie Deeb is the author of The Beader's Color Palette, The Beader's Guide to Color, The Beader's Guide to Jewelry Design and numerous beading and color publications. She teaches color and beading across the country and her free monthly color column, Margie's Muse, is available on her website. She writes regularly for Beadwork, Bead & Button, and Step-by-Step Beads magazines.
Visit Margie's website for her books, kits, patterns, jewelry, inspiration, and more: www.MargieDeeb.com