It's Thursday, the week is almost over! Let's read another fun blog from Margie Deeb. She is a color guru, but today we look at movement and it's mystery. Margie has written books and given lectures about the nature of color. She wrote and published the first books regarding color and beads. Margie is an accomplished artist, graphic designer, and color expert. A glimpse into her understanding of color will make your jewelry designs cohesive and lively. Make sure you follow along on Thursdays for more articles!

We love Margie Deeb's intimate knowledge of colors and we wanted to re-share some of our archive articles she has written for us. Margie is an incredibly talented artist, designer, and author. Follow along on her color journey. Let's all become students of color!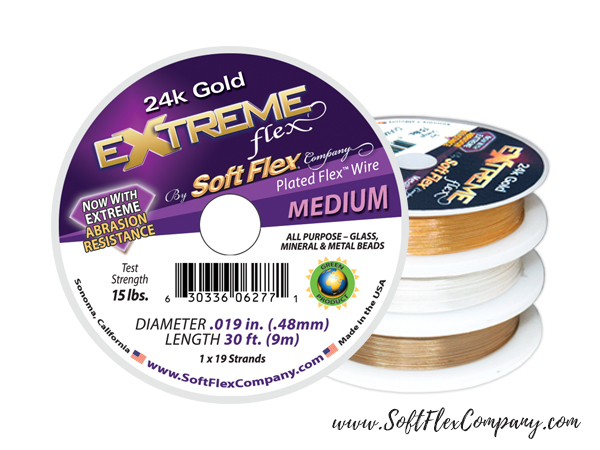 Design jewelry fit for the stars. Extreme Flex 24k Gold Beading Wire is a high quality, gold plated beading wire. It is the perfect choice for a stunning illusion necklace or any beaded jewelry where the wire will be exposed. This is a great color choice for high end gemstones or a demanding clientele.
Check out Margie's article below. Let's all become students of color and movement!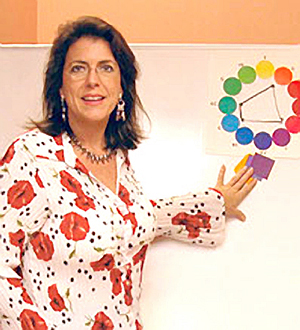 Margie Deeb Teaching
The movement within your art is what gives it life. Without life, a creative work is just a static, pretty bauble.

Movement doesn't have to be physical. I like to create movement that does not physically move: movement you can sense more than measure or see. This kind of movement is metaphysical (beyond the physical) and because we sense it yet can't measure it, we feel it's mystery.

Dr. Frankenstein was consumed with the desire to create life. Mary Shelly writes him saying "With an anxiety that almost amounted to agony, I collected the instruments of life around me, that I might infuse a spark of being into the lifeless thing that lay at my feet."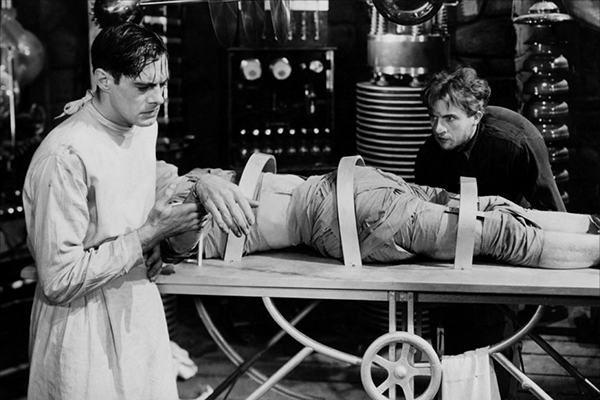 You need not be as tormented as Dr. Frankenstein! Nor does your work need to lay lifeless at your feet! Your instruments of life are color and movement. You can infuse a spark of being through the arrangement of color, shape, size and through texture and pattern.
This month we are focusing on movement created through direction of line and shape.
Horizontal vs. vertical position. Horizontal arrangements imply quiet repose, like lying down to rest. Vertical arrangements imply more action, like standing tall at attention.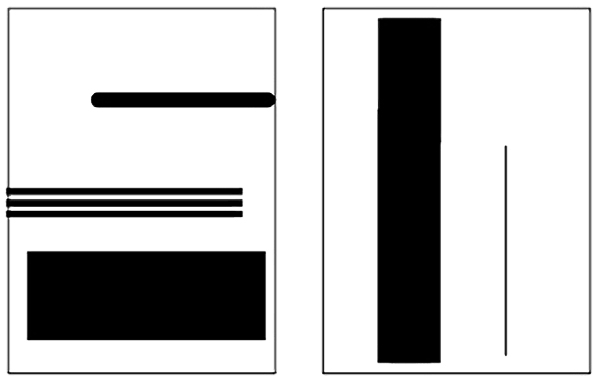 Diagonal arrangements are the most active. Shapes and lines arranged diagonally furnish tremendous movement. Notice the difference below. Regardless of shape, width, or texture, can you sense how much more energetic the diagonal lines are? How much more serene the horizontal lines are?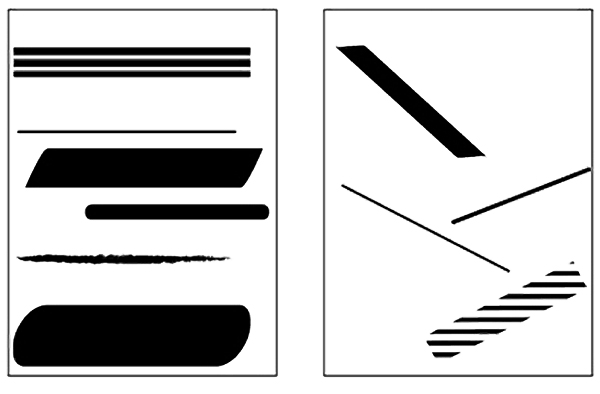 This painting of mine is filled with graceful, gentle movement because it is based on diagonal arrangements of curved shapes.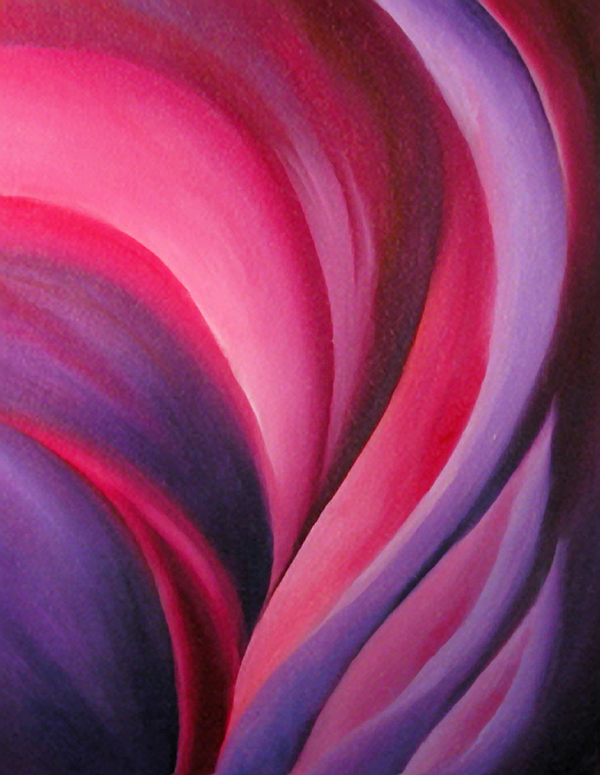 Angles vs. curves. It's easy to sense the movement in the lines below, especially because they are repeated. Their repetition creates a pattern that reinforces the movement of each individual line. Which moves faster? Which makes you feel more tense? More calm?
Curvilinear. Curvilinear lines and shapes are full of movement: the tighter the curve, the faster the movement. The looser, the more serene. Meandering curves fill my doodles, my art, and my beadwork. Here is the cuff of a pair of capri's I embroidered. See how the lines draw you all over the cuff, this way and that, as if being accompanied on a lingering walk?

Join our Facebook group – VIB. Stay in the know. Stay up to date. From our bead shows to our video shows and sales, you can stay in touch with us. The community is full of artistic and helpful beaders and crafty people. Inspire and be inspired. Share your pictures and get the beading bug from others!
Visit the Soft Flex Company YouTube Channel!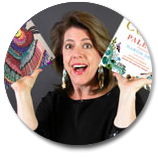 Artist and color expert Margie Deeb is the author of The Beader's Color Palette, The Beader's Guide to Color, The Beader's Guide to Jewelry Design and numerous beading and color publications. She teaches color and beading across the country and her free monthly color column, Margie's Muse, is available on her website. She writes regularly for Beadwork, Bead & Button, and Step-by-Step Beads magazines.
Visit Margie's website for her books, kits, patterns, jewelry, inspiration, and more: www.MargieDeeb.com