We are having an amazing week. We are celebrating Sara's twentieth anniversary with Soft Flex Company. Tomorrow is her birthday. And our friend Nealay is visiting us. There is a lot of excitement here. If you would like to tell Sara congratulations, visit our Facebook group – VIB and post your thoughts.

We love Margie Deeb's intimate knowledge of colors and we wanted to re-share some of our archive articles she has written for us. Margie is an incredibly talented artist, designer, and author. Follow along on her color journey. Let's all become students of color!
Below, she discusses her thoughts on the rich spectrum of green in nature: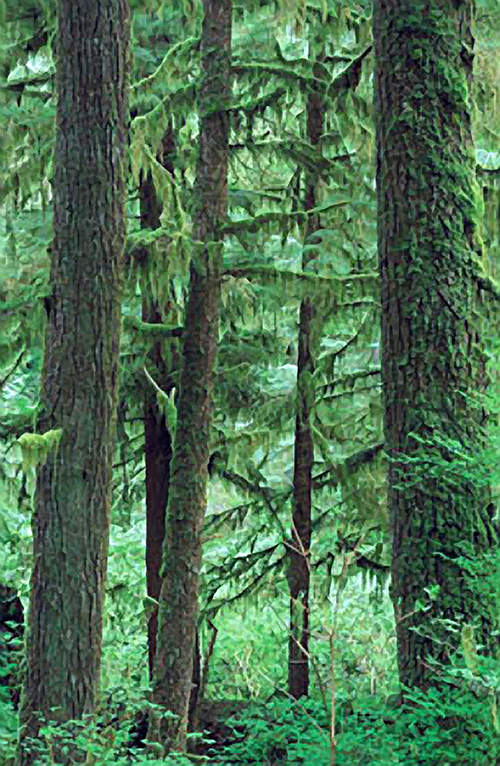 I've just returned from a week in the Catskill Mountains in upstate New York. Living in the Atlanta area, I thought I knew all about green. We have an abundance of trees and shades of green here in the south, and it seems I'm often seeing nuances of it that are new to me.

But in the Catskills... wow! I saw greens I never see here! Deeper, richer, greens. And darker more reddish foliage. The depth and dimension to the range of greens delighted me. So did the soft beauty of the rolling mountains the shifting mists hovering above them. For me, much of the beauty had to do with the wide array of luscious greens.

So I'm inspired to bring some of that green enthusiasm back to you.

In The Beader's Guide to Color I write "Green is the color of fertility and new life, growth and abundance. Nature uses it as a background for all that buds, blossoms, crawls and flies. Green harmonizes with everything in nature's rich cornucopia. Surely, if there exists a life-giving nectar to restore harmony and balance and renew the weary soul, it must be the color emerald green."

The human eye perceives green using the cones located at the very center of our pupil, making it the easiest, most restful color to view. Other colors require us to use cones located at the perimeter of the pupil, leading to strain, pressure or fatigue. Green has become a standard color in hospital interiors because it allows the eye to relax.

We see a lot of green. In fact, the human eye discerns more shades and tints of green than any other color. And with that perception comes a multitude of responses ranging from nausea to euphoria. How so Peacefully perched between blue and yellow, green is the bridge connecting cool and warm, positive and negative

When it leans toward blue, as in teal and turquoise, green has positive associations because it is refreshing, clean, and soothing. As green approaches yellow it becomes the ever-controversial, ever faddish yellow-green.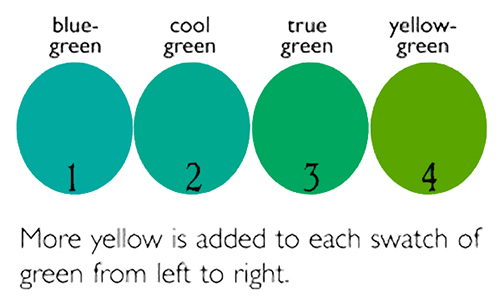 Gemstones offer a luscious assortment of greens: cool opaque malachite, mottled dull serpentine, translucent twinkling aventurine, lustrous over-the-top chrysoprase, and jade in its wide range of hues, to name a few.

As nature's background color, green pairs beautifully with most colors, especially variations of its complement: red in shades of crimson, ruby or maroon, and magenta in shades of rose, hot pink, or pale powder pink. Captivating combinations use green with variations of its two near-complements: red-orange and red-violet. How about jade and carnelian; or malachite and amethyst? Let green showcase shades and tints of the near-complements.

The nectar of life may not be within reach next time you crave it. But to provide harmony, balance, and rejuvenate the soul, try something just as powerful: life-giving green."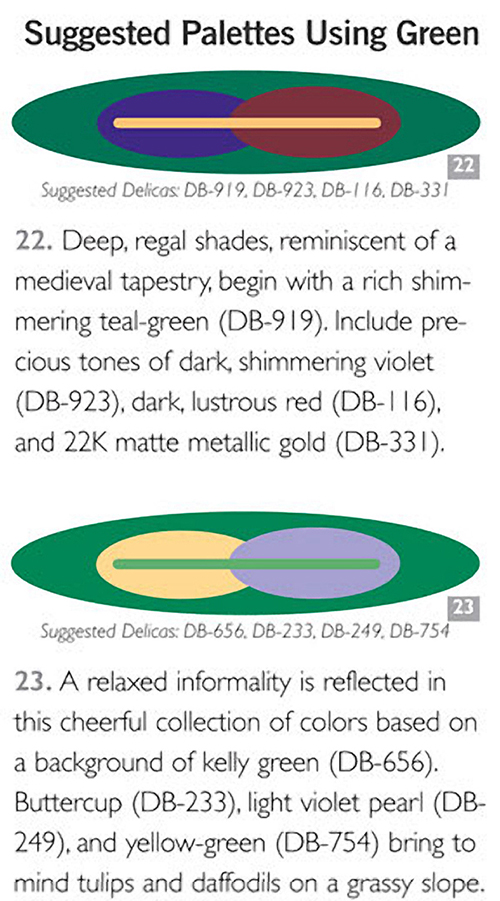 Join our Facebook group – VIB. Stay in the know. Stay up to date. From our bead shows to our video shows and sales, you can stay in touch with us. The community is full of artistic and helpful beaders and crafty people. Inspire and be inspired. Share your pictures and get the beading bug from others!
Visit the Soft Flex Company YouTube Channel!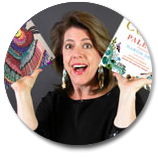 Artist and color expert Margie Deeb is the author of The Beader's Color Palette, The Beader's Guide to Color, The Beader's Guide to Jewelry Design and numerous beading and color publications. She teaches color and beading across the country and her free monthly color column, Margie's Muse, is available on her website. She writes regularly for Beadwork, Bead & Button, and Step-by-Step Beads magazines.
Visit Margie's website for her books, kits, patterns, jewelry, inspiration, and more: www.MargieDeeb.com