Our VIB jewelry making community is full of creative crafters and uncommon artists. Talented jewelry designers from all over the world post their creations daily. It is an exciting hub of inspirational media and educational messages. Today, we are putting the spotlight on one designer, Janet Boyer. Janet is a maker of many talents. She has been an interior decorator, a book reviewer, award winning cook and tarot author, expert, deck co-creator. She did not think jewelry making was going to be a part of the journey as she suffers with tendonitis and carpal tunnel syndrome. But she found that her hands were as talented and resilient as her mind. Learn more about Janet's passion for creating art and where you can buy her works, in today's blog!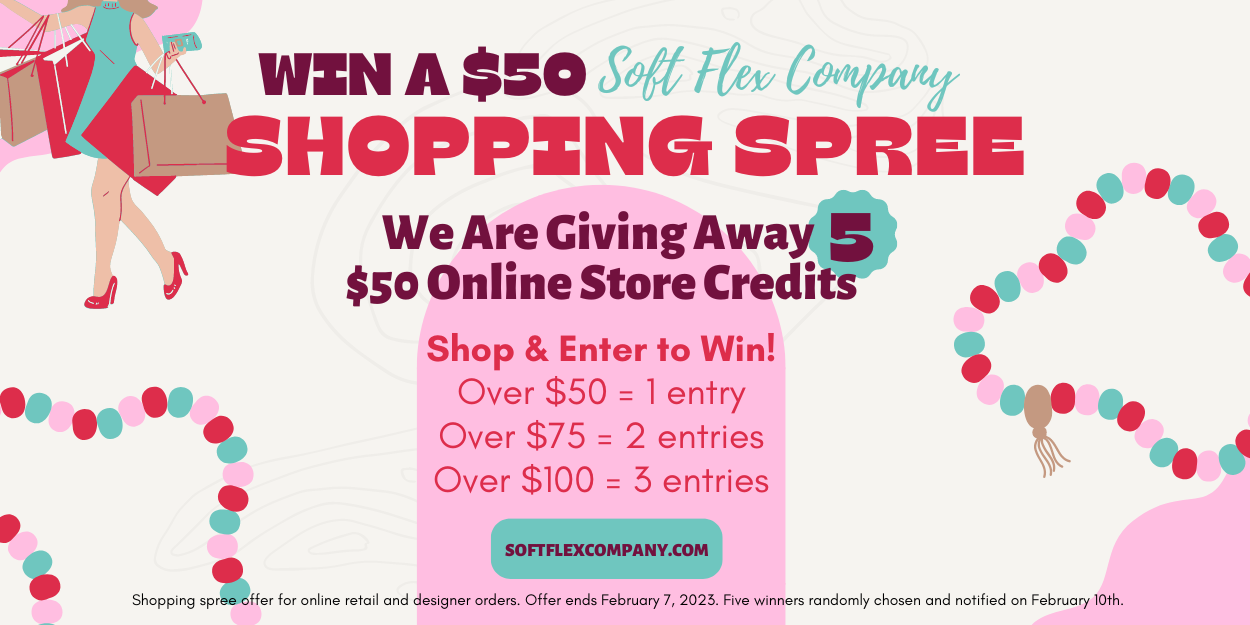 Have you joined our Facebook group yet? VIB (Very Important Beading Studio) is a group with thousands of jewelry designers and hobby/ craft creators. We have members that have been designing necklaces for decades. And we have members that have strung their first bracelet a day ago. We welcome all talents and styles and we foster an atmosphere of creative energy. We want to share the joy of creating and we want to learn a new trick or three. Check out the group and get advice from a pro.
Spotlight On Jewelry Maker Janet Boyer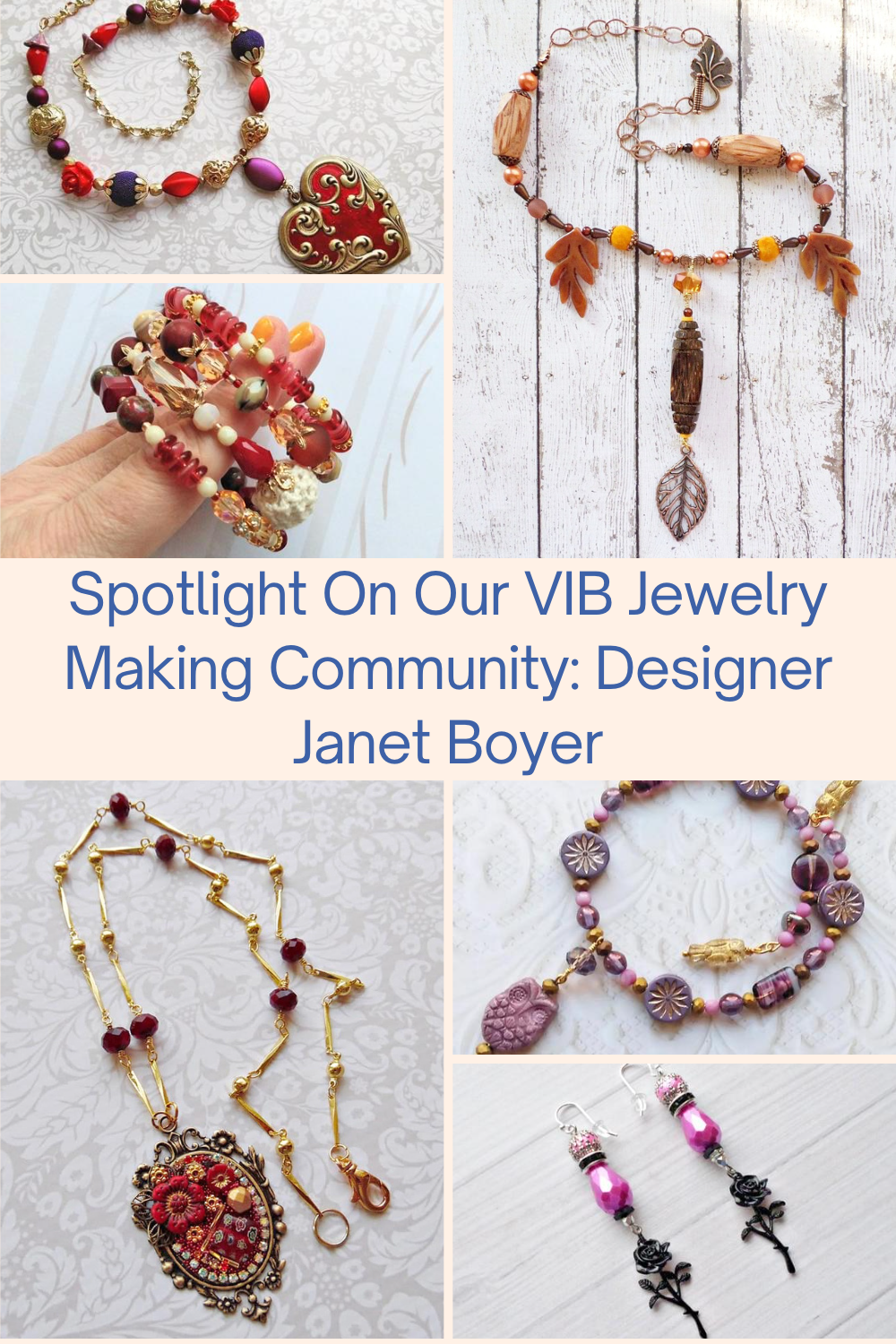 Meet Janet Boyer YouTube Jewelry Designer And Owner Of Chez Boyer
When my first husband of seven years died from leukemia in 1996, I decided to take a creative plunge and become an interior decorator. Ever since then, the Muse has led me to myriad creative places!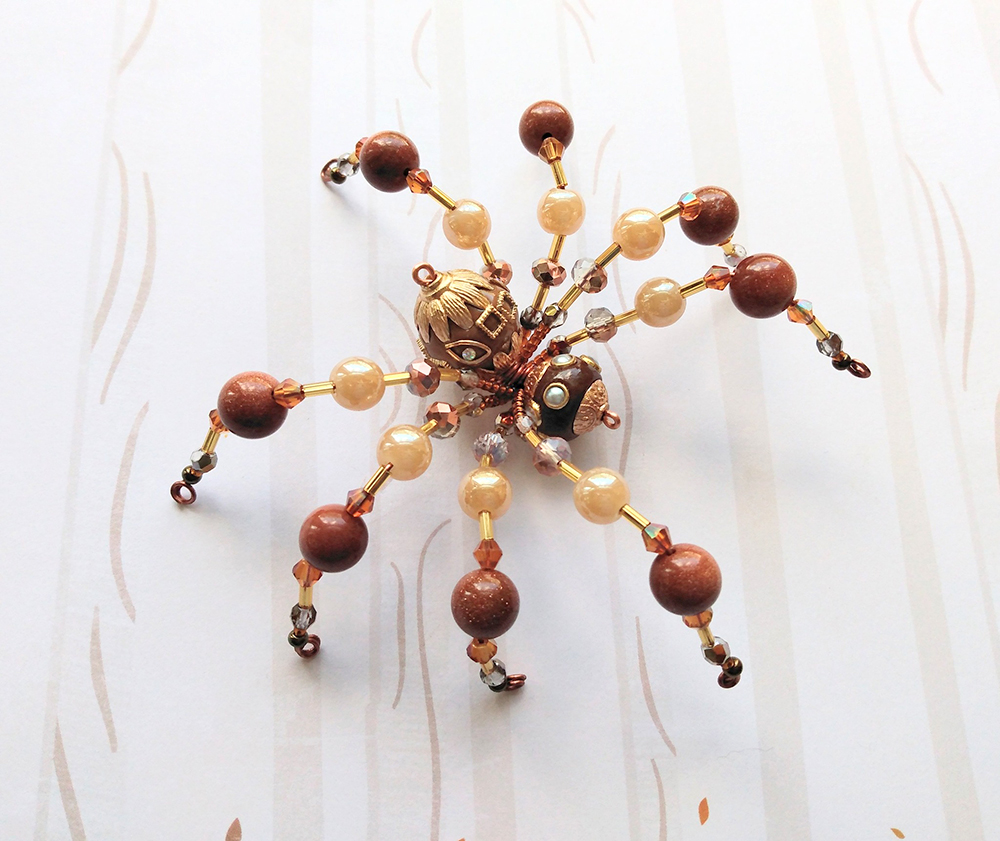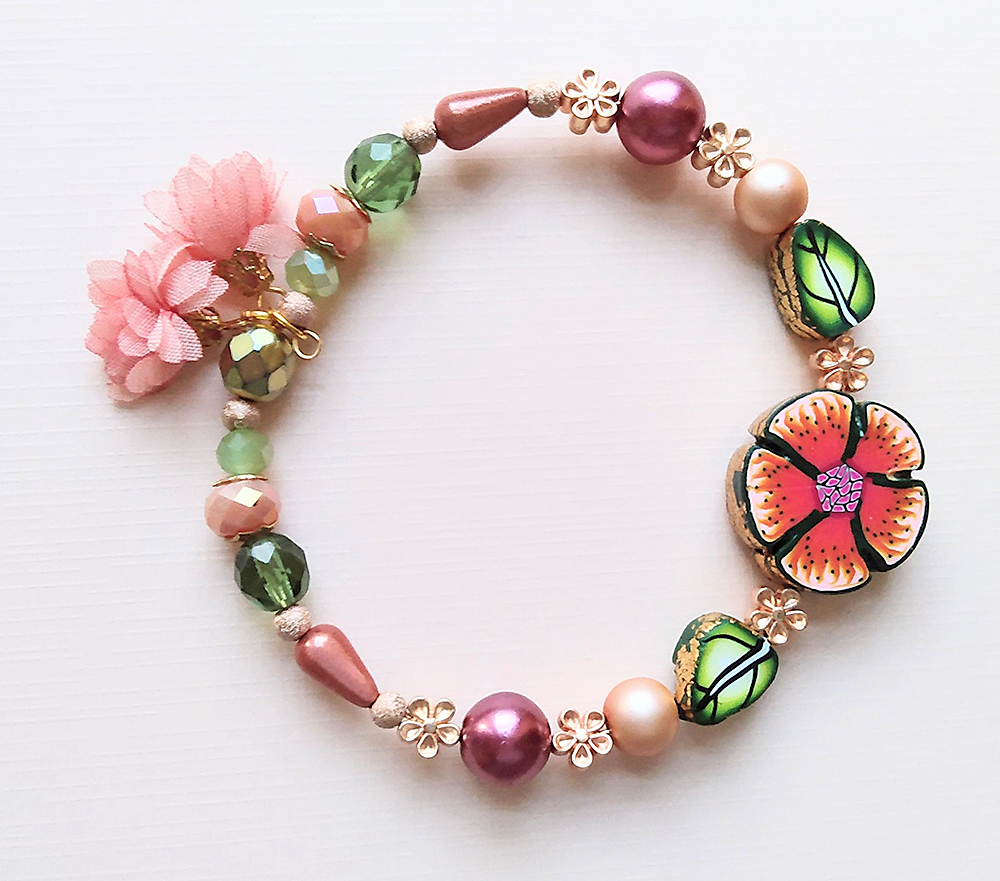 In the early 2000s, I started a website and began to write articles and reviews, some of which were published in print magazines. By 2010, I had over 1000 reviews to my name and I was named an Amazon.com Hall of Fame Reviewer.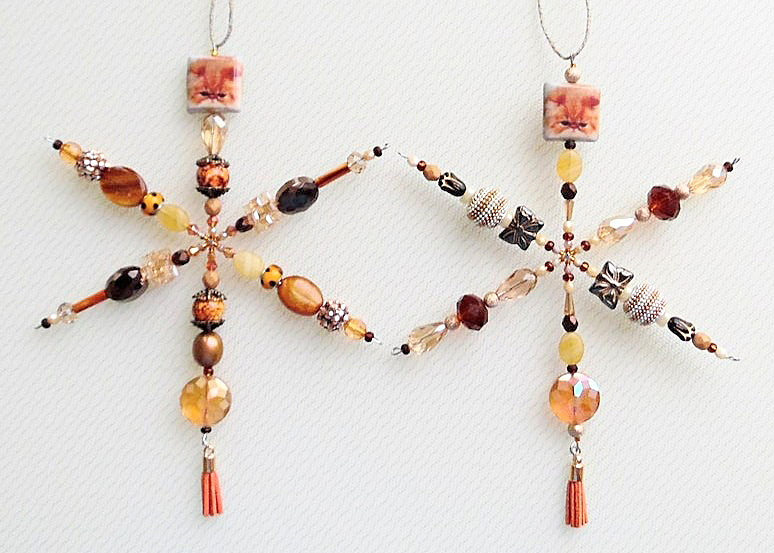 Around 2006, I became a Tarot expert and ended up writing five books: Back in Time Tarot (2008, Hampton Roads), Tarot in Reverse (2012, Schiffer Publishing) and Naked Tarot (2018, Dodona Books).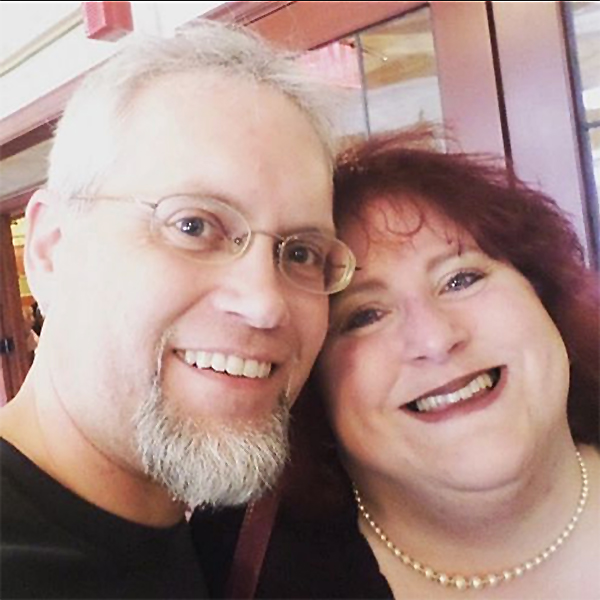 My current husband of 25 years, Ron, is an artist -- so we teamed up to create two Tarot decks: the Snowland Deck (2012) and the Coffee Tarot (2019). I wrote the companion books to both decks, as well.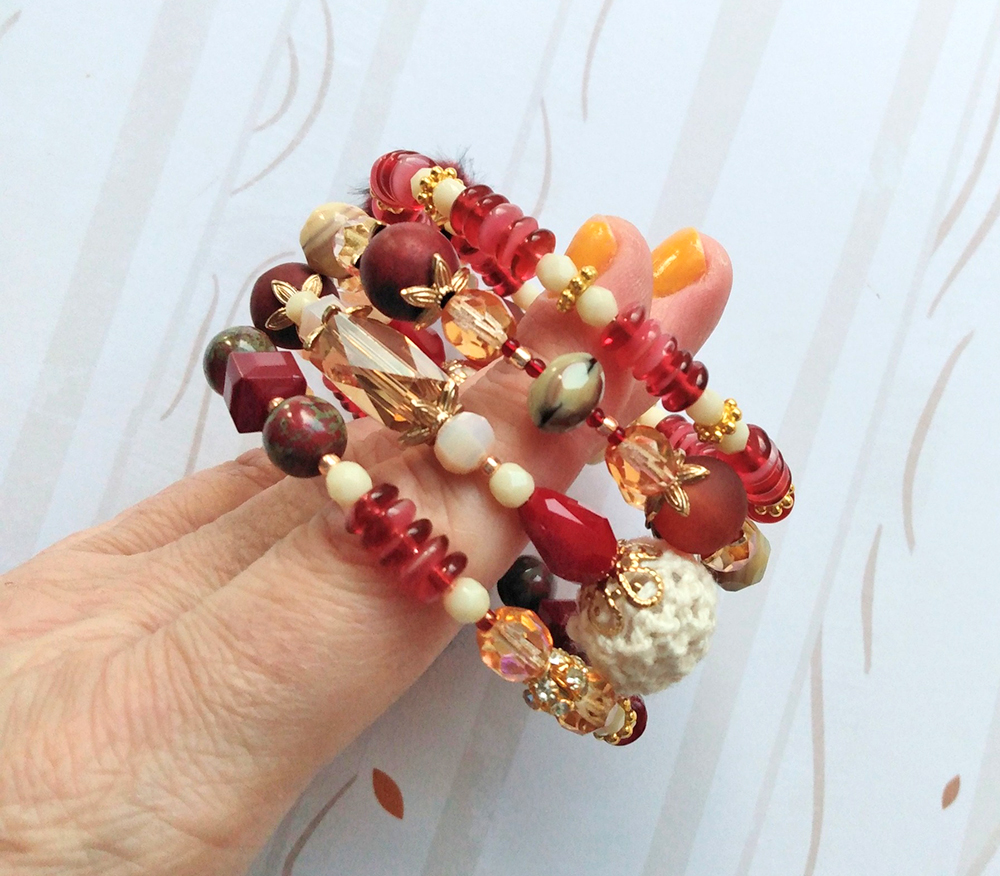 It was around that time I became burned out on writing. So. Many. Words! And I burned out on the social media requirements facing a niche writer. My brain was fried!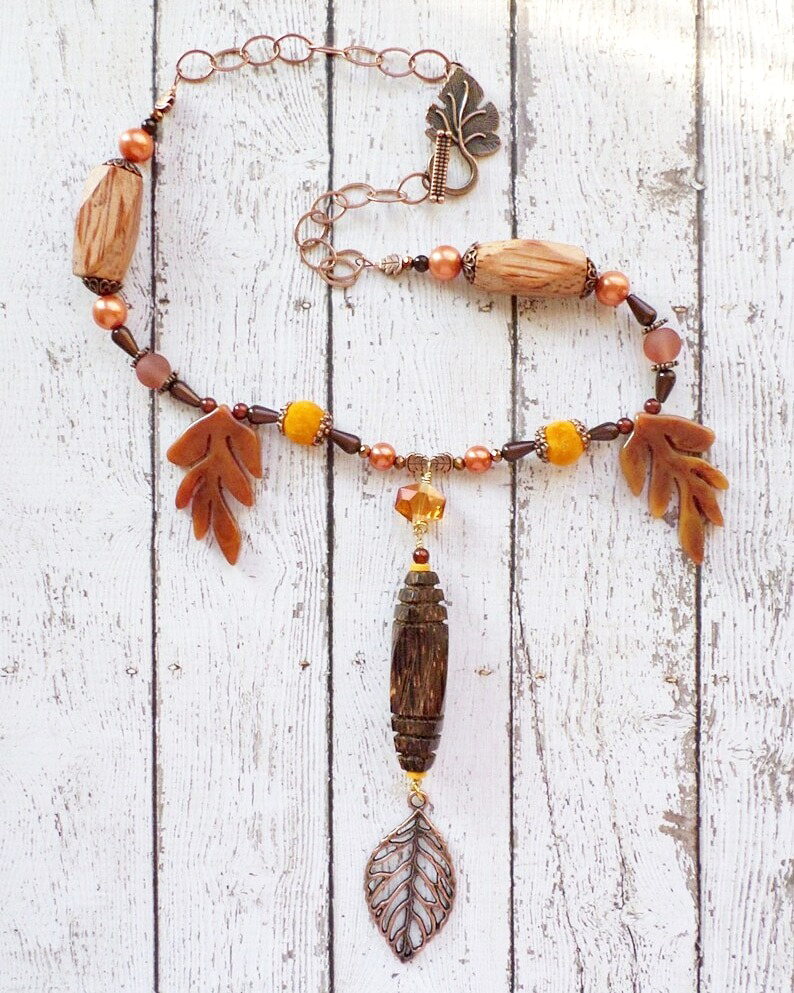 I had always loved jewelry and admired artisans who made lovely pieces. Because I have chronic tendonitis and carpal tunnel syndrome -- not to mention the fact that I thought I wasn't "crafty" or creative with my hands -- I didn't think I could make jewelry.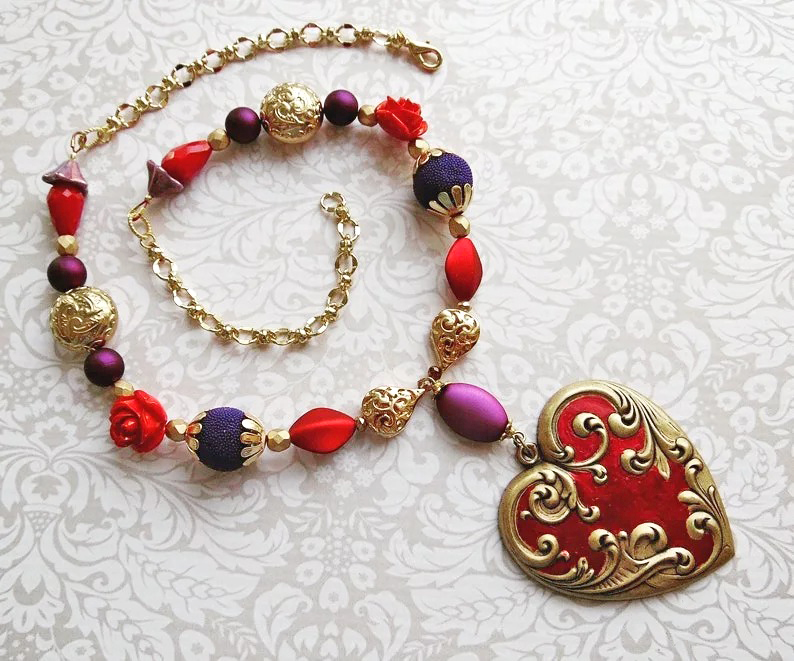 So I began to make things with buttons: button fridge magnets, rings, Christmas tree ornaments, and more.
And yet, the beads and baubles at craft stores beguiled my clueless self! Hubby says buttons were my "gateway drug". Ha! I ended up watching YouTube tutorials and decided to buy some memory wire, beads, pliers and other tools. I watched and re-watched demonstration videos - thank you, YouTubers! My hands ached, and were often numb, but I was determined I could do this!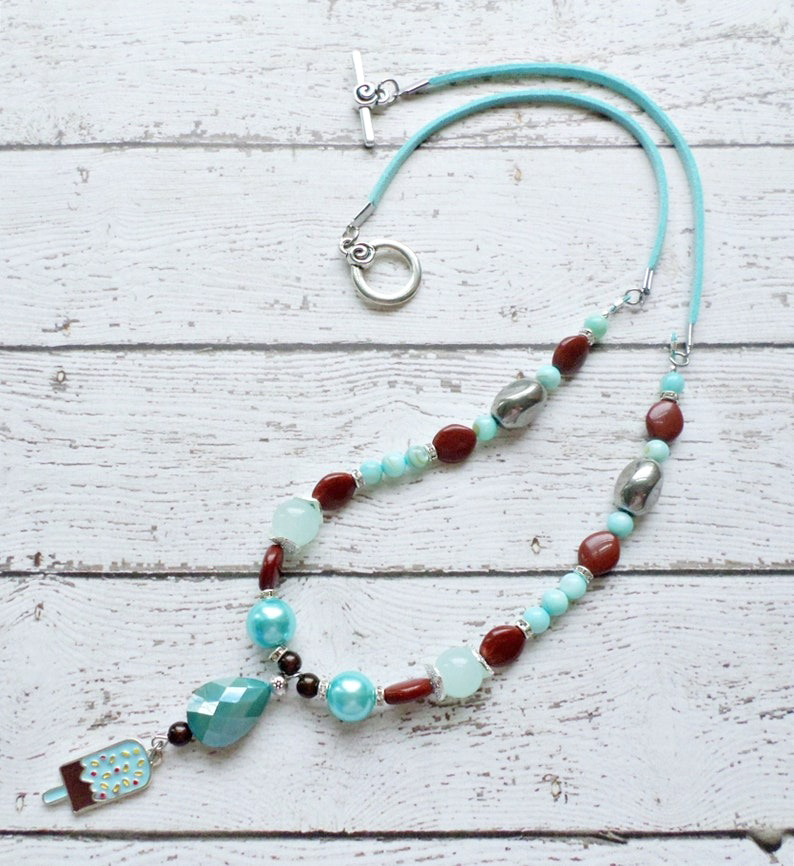 After a lot of bead dropping and cussing (still doing both, I might add), I began to make necklaces, bracelets and earrings! YAY! We already had a family Etsy Store ( ChezBoyer.Etsy.com), but we only sold our decks and companion books there. We also sold my hubby's original art and our son's hand-sewn bags (yep, he's creative, too!). I couldn't believe I was making jewelry -- the kind of pieces that I would love to wear.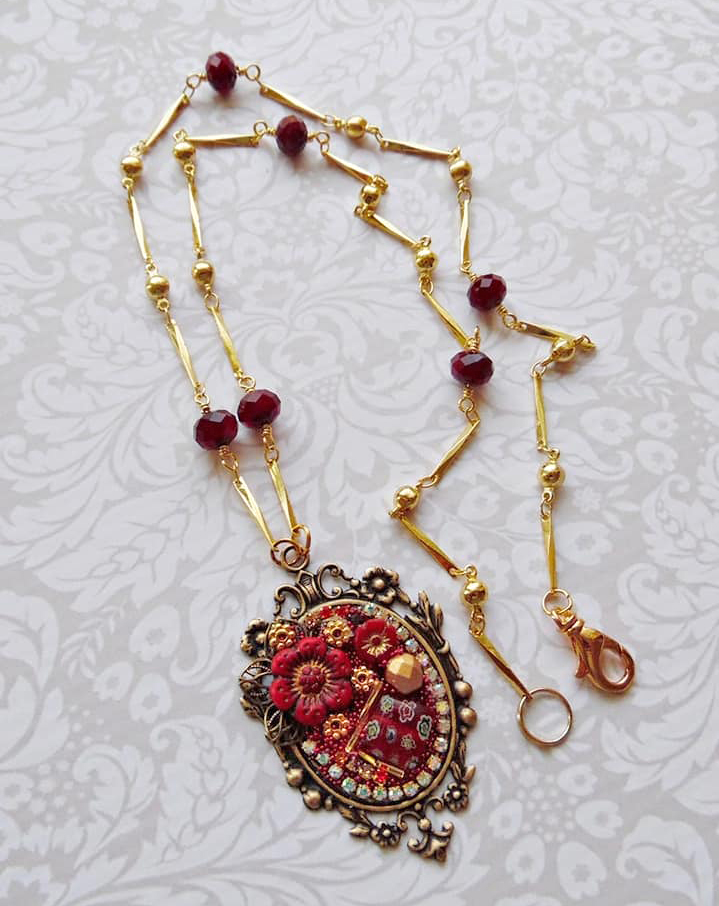 One of the reasons I love making jewelry is because of the colors and textures of bead; it's like working with candy!
So I began listing my pieces on Etsy and here I am around four years later -- hundreds of my pieces sitting in our shop. I've sold jewelry at some in-person venues, but truth be told, I'd rather stay home.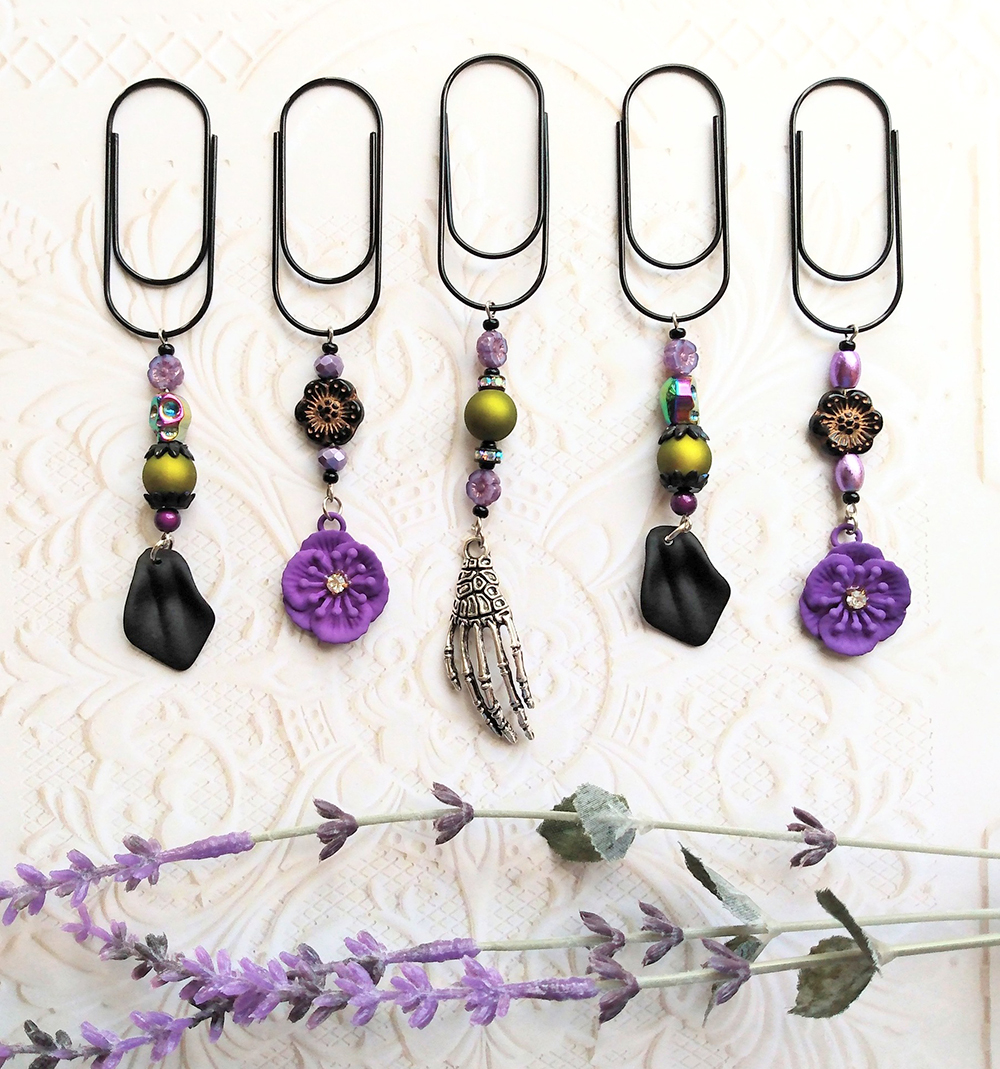 Two years ago, I became interested in paper crafts, so I've been making hand-sewn "junk" and art journals, ATCs/ACEOs, bookmarks, ephemera, and mixed media pieces. As a jewelry cross-over, I also make bejeweled ribbon tassels for journal spines.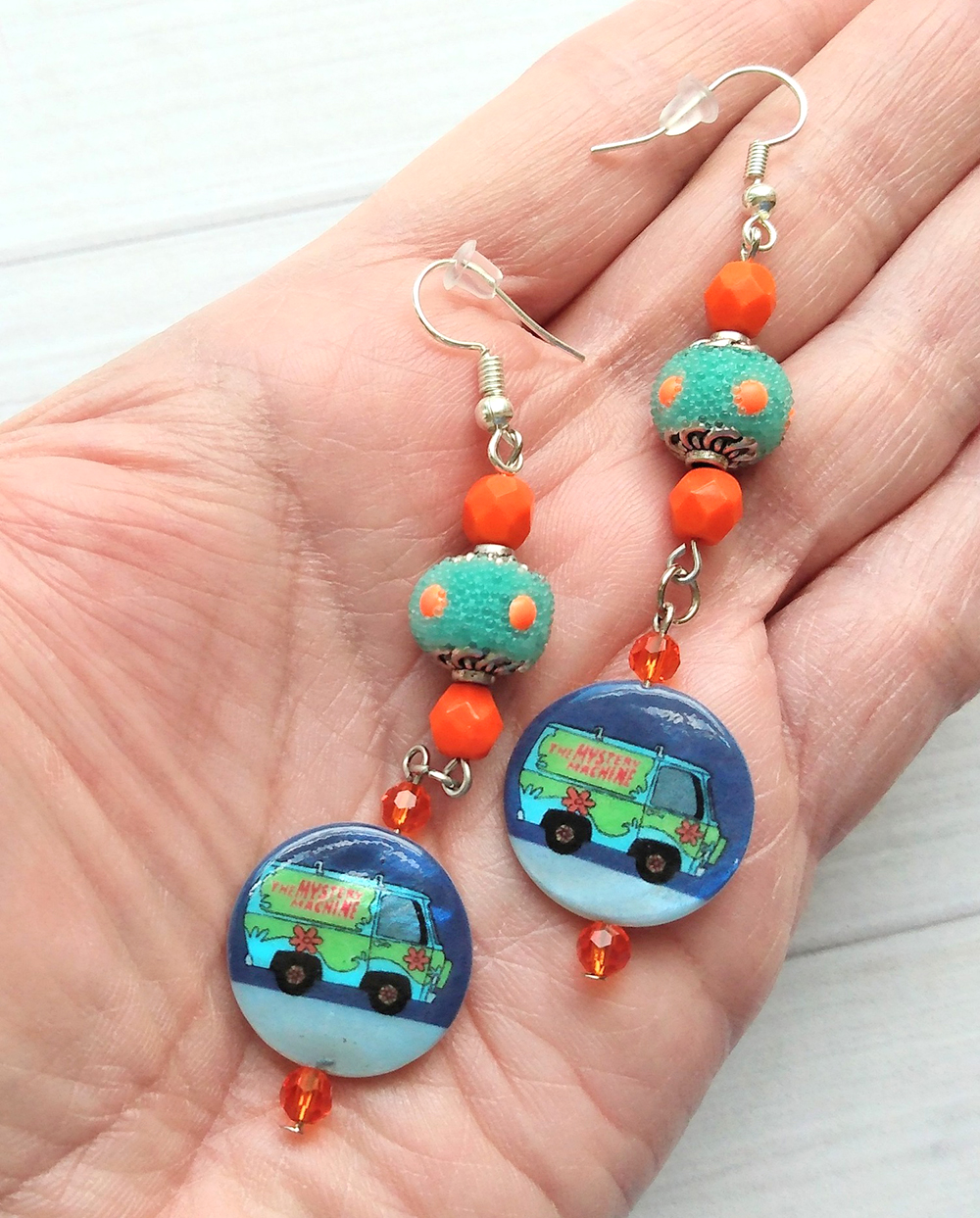 Hands down, Soft Flex Company is my favorite jewelry supply place. I also love their creative online community (VIB FB Group). I love the monthly design kits, as well as the quality of Soft Flex colored wire, crimps and tools -- not to mention the friendliness of the staff. The VIB Group is such a relaxing, fun community -- and the creativity I see from my fellow designers is so inspiring. You'd be hard-pressed to find a more encouraging bunch!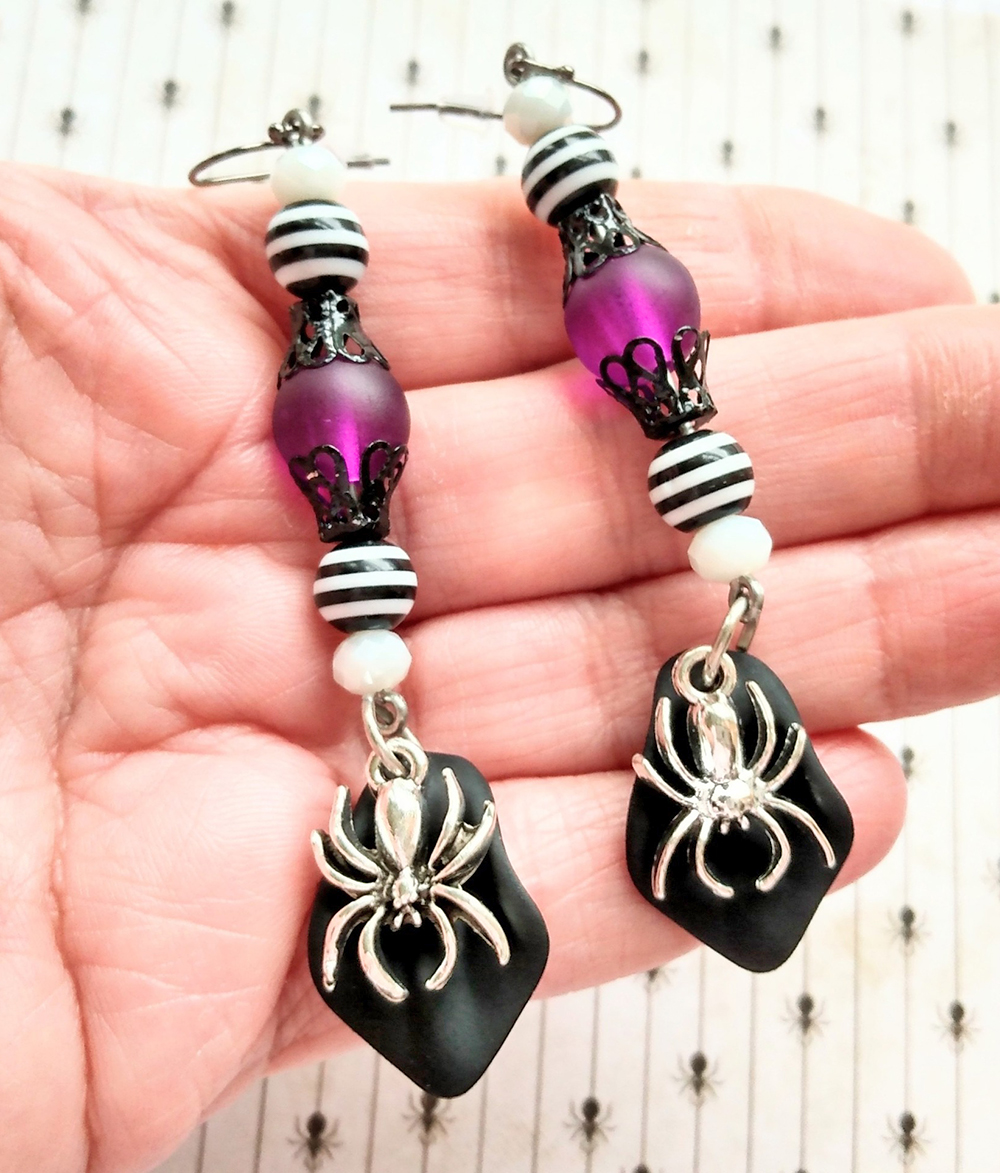 I do show-and-tell videos on my YouTube channel, as well as some unboxings.
I don't do tutorials because I'd cuss too much - The Salty Beader, anyone? Feel free to subscribe to my channel, and stop on by our family Etsy store. Maybe you'll find something that inspires you!
Janet Boyer Unboxes Soft Flex Design Kits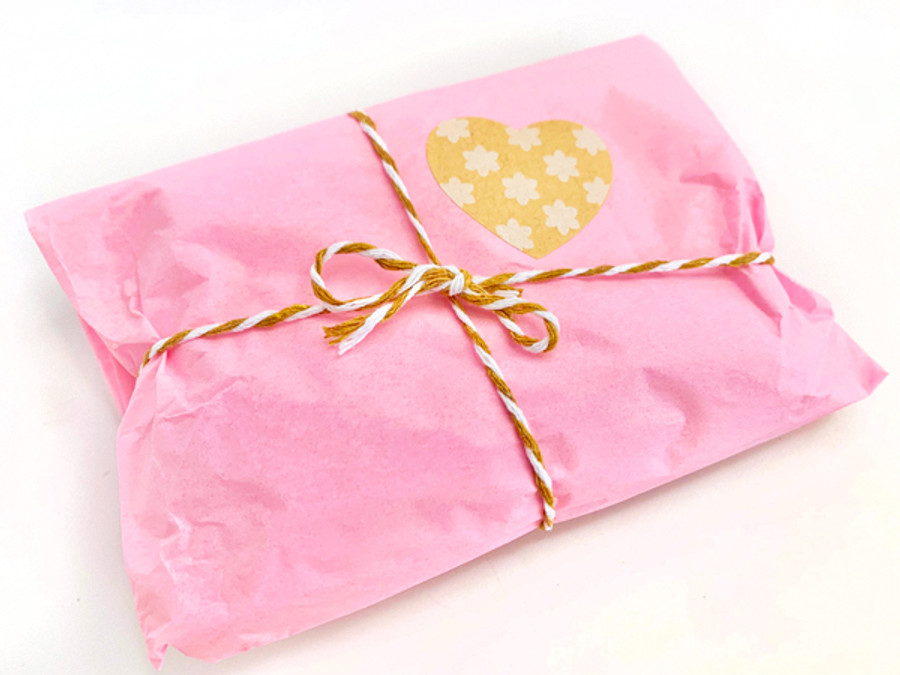 Check out Soft Flex Company Design Kits! Each kit is a themed collection of beading supplies. You never know where one of our kits will transport you! All of our kits are thoughtfully designed and curated. You are going to love the supplies inside! Our kits are limited in quantity and usually sell out before the end of the month. At the end of each month, we reveal our recent kit on the Soft Flex Facebook page and YouTube Page. Open your kit when you get it or wait for Sara to reveal the contents and open yours along with us live!
Our kits are great for skill building. We want our kits to feel challenging. We want them to be accessible for beginners and advanced designers alike, but we love to throw in elements that may seem difficult to test our beaders skills and make them think out of the box. Our kits may be inspired by a colorway or theme, but they are meant to be creative interpretations. Imagination and innovation do not follow the rules. Expect the unexpected.
Foxy Lady Design Kit
Spider Queen Design Kit
Aloha Design Kit
Visit Janet Boyer's Links
YouTube
Instagram
Pinterest
Facebook
Etsy
Join our Facebook group – VIB. Stay in the know. Stay up to date. From our bead shows to our video shows and sales, you can stay in touch with us. The community is full of artistic and helpful beaders and crafty people. Inspire and be inspired. Share your pictures and get the beading bug from others!
Visit the Soft Flex Company YouTube Channel!
---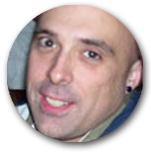 Blog contributor Thomas Soles loves Jazz Age writers and crunchy french fries. His favorite gemstones are Lapis and Pietersite. His favorite hobby is day dreaming. And his favorite mustache is Freddie Mercury's. As you can see, he has a healthy (or possibly unhealthy) sense of humor. You can write to him at Thomas@SoftFlexCompany.com