Metal components can be easy to overlook when making a bracelet or a beautiful necklace. Sometimes we get so focused on the beads and shaping our patterns and colors in pleasing designs that we finish our jewelry with a basic cone or clasp. Today, we are going to look at ways to make your next jewelry piece a masterpiece. Use metal components with character and artisan style. These findings don't have to be expensive to take your jewelry to the next level. Let's learn how to make gallery quality jewelry by focusing on every element of your design - including the easy to overlook metal components.

This week, we threw another beading party with Tracy Proctor at TierraCast. We love using high quality metal components from TierraCast when making jewelry. We have a mix of jewelry projects featuring metal components that we think you will love, if you enjoy the shimmer and shine of metal. We are also looking at some of the incredible stores that participate in the Great Bead Extravaganza events - check out some of the metal components they sell! Finish your next jewelry design with metal components that are as beautiful as your beading supplies.
Shop our TierraCast Collection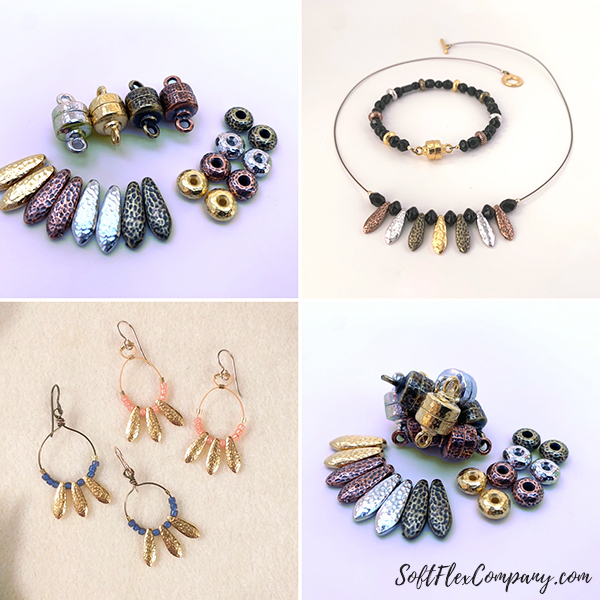 Shop our collection of TierraCast metal components. We have charms that evoke the mystery of the American Southwest and seasonal items that are perfect for the holidays. We have hammered and distressed components that add character and an organic look to a jewelry design. We have metal beads and buttons that are as elegant as the gemstones you plan to string on your next necklace. Finish with our collection of cones, end caps, and clasps. Think out of the box and use our connectors as focals or end bars as earrings. You are going to want to include these wonderful metal components into all of your designs. Don't settle for boring when you can make something amazing!
TierraCast has been manufacturing high quality metal components since the 1970s. The company uses sophisticated techniques and economical materials to create premium metal components that are incredibly affordable. Make your jewelry stand out with gallery quality metal components. TierraCast metal components are manufactured and Made in the USA.
TGBE Trendsetter - DIY Jewelry Making Ideas Using Metal Components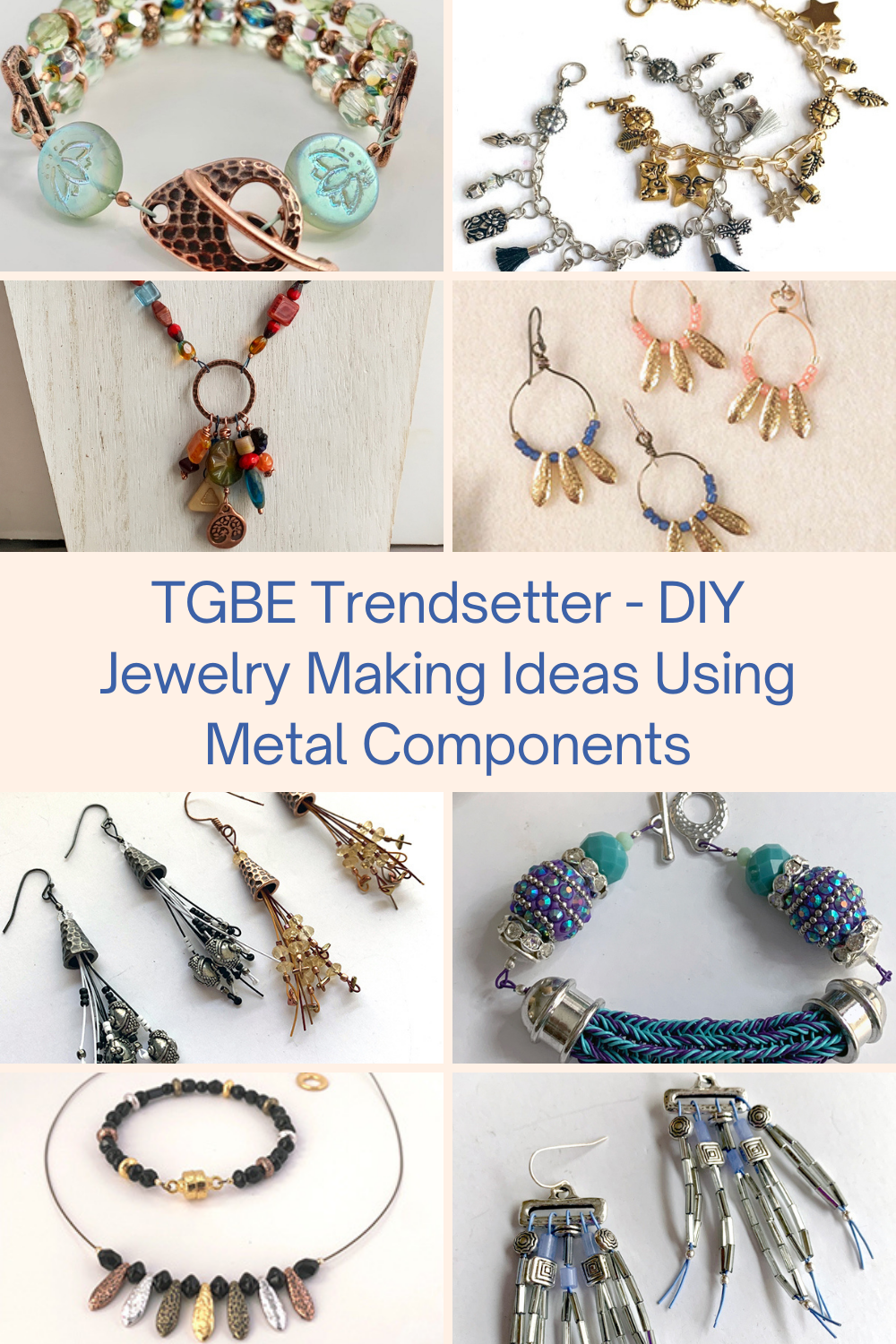 Follow The Trendsetters At The Great Bead Extravaganza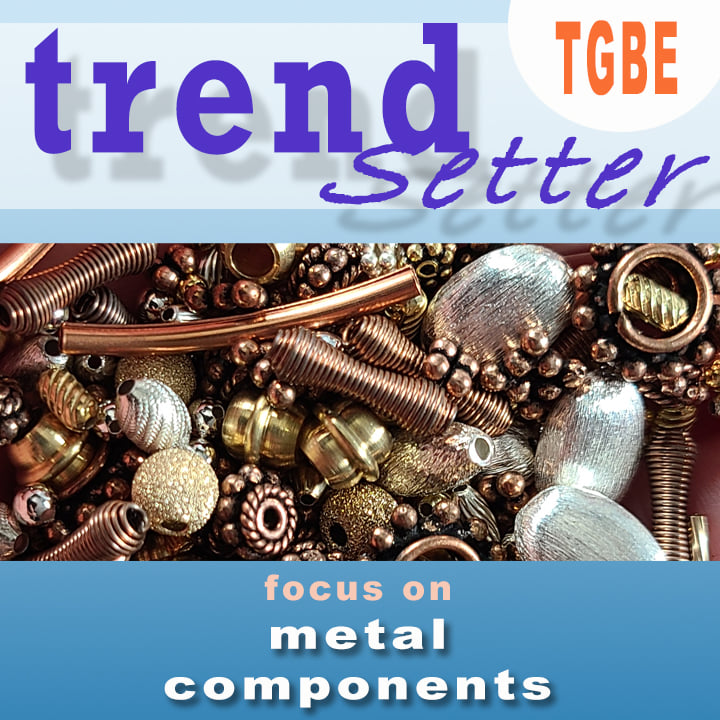 The presenters at The Great Bead Extravaganza don't just follow trends, they set them. Join us in The Great Bead Extravaganza Facebook group and explore our thoughts and see our shares about metal beads and jewelry making components. You can find all the trendsetter posts in the group photo album.
These amazing bead stores all carry metal components and beads. Add some high quality metal to your next jewelry design. Affordable, gorgeous, and full of character! Your jewelry is going to stand out.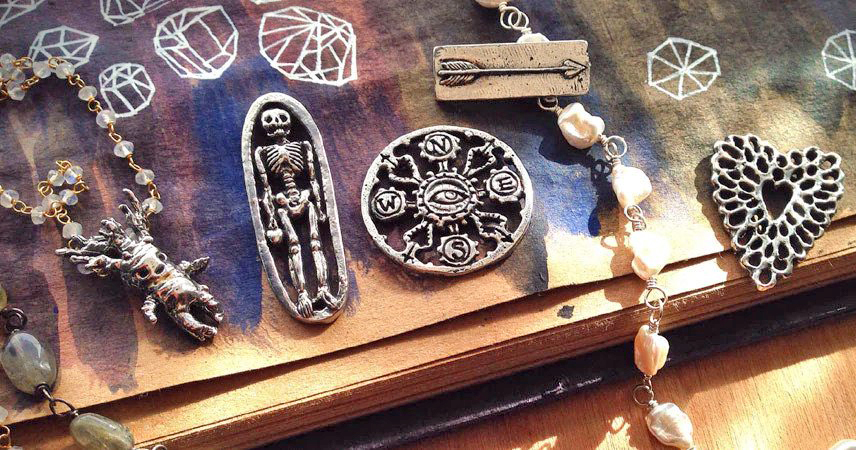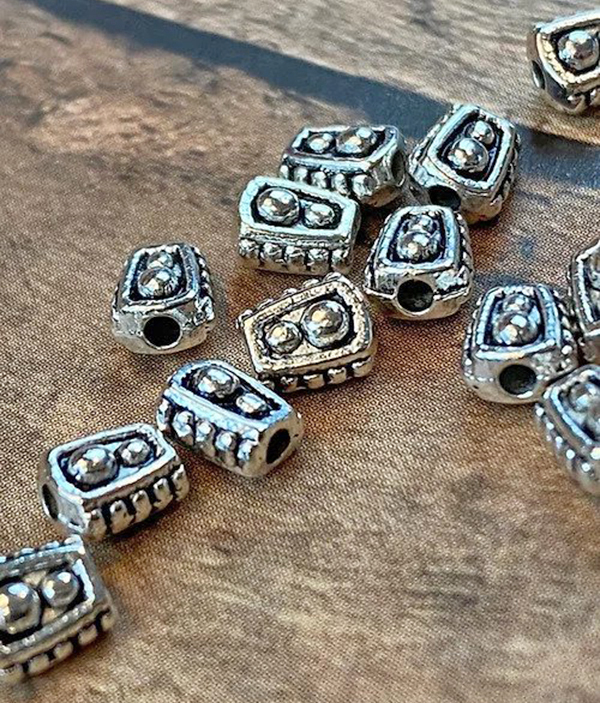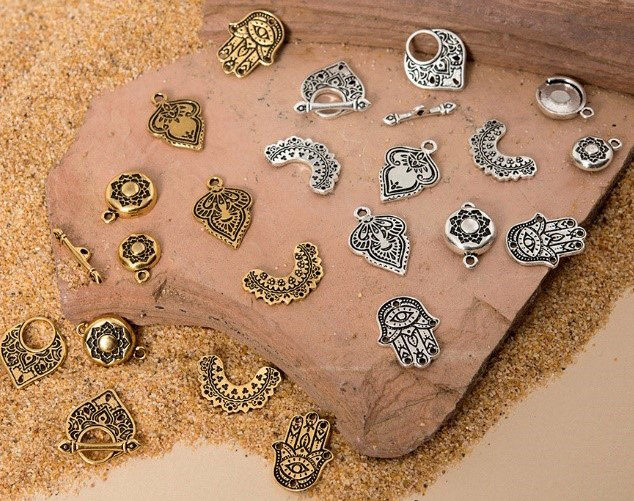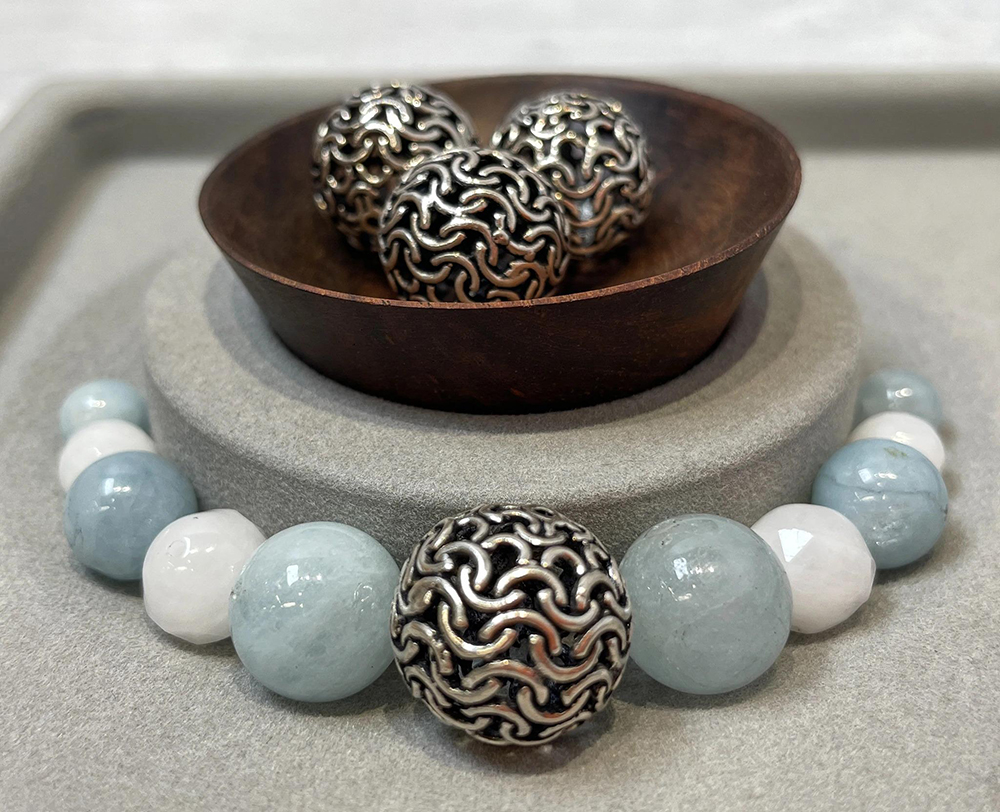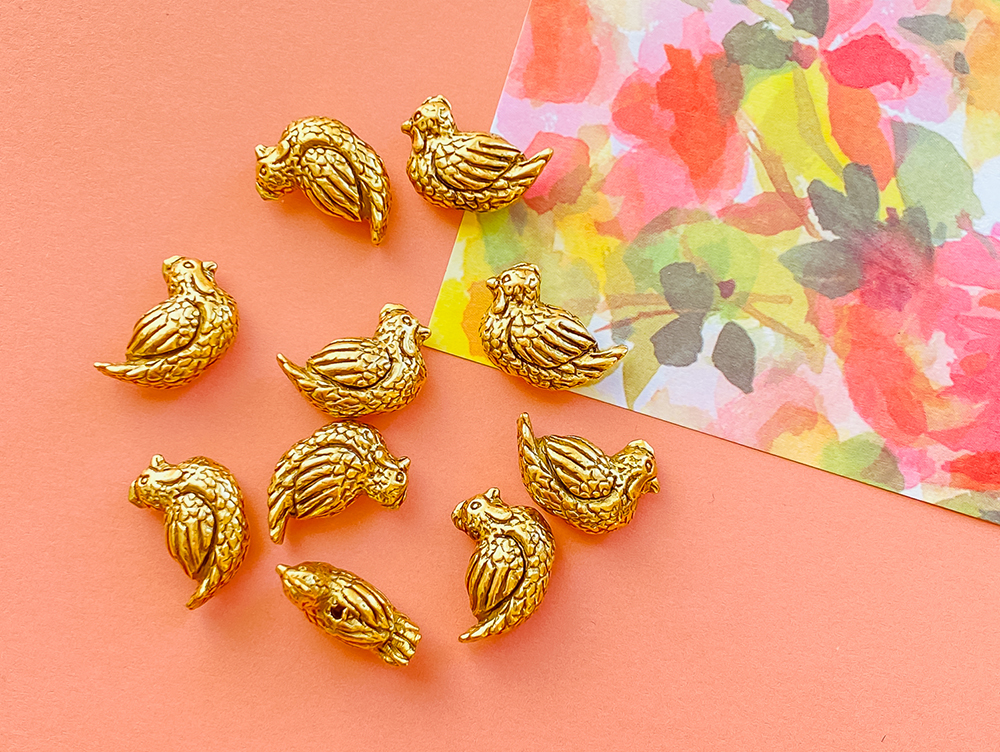 Beading Party With TierraCast Designer Tracy Proctor
We love a beading party! We invited Tracy Proctor back for some more fun. She has been a guest on our beading parties before and we really enjoy making jewelry with her. Tracy is a jewelry designer and product educator at TierraCast. You can find her tutorials on sites like ArtBeads.com and you can find lots of videos on YouTube. Tracy started at TierraCast in 2006. She did not have a background in jewelry making when she began, her talents lie in fine arts and graphic design. The company found her experience valuable and it lent itself into jewelry design. Tracy handles marketing and creative work at TierraCast. If something from TierraCast caught your eye, she is probably the reason!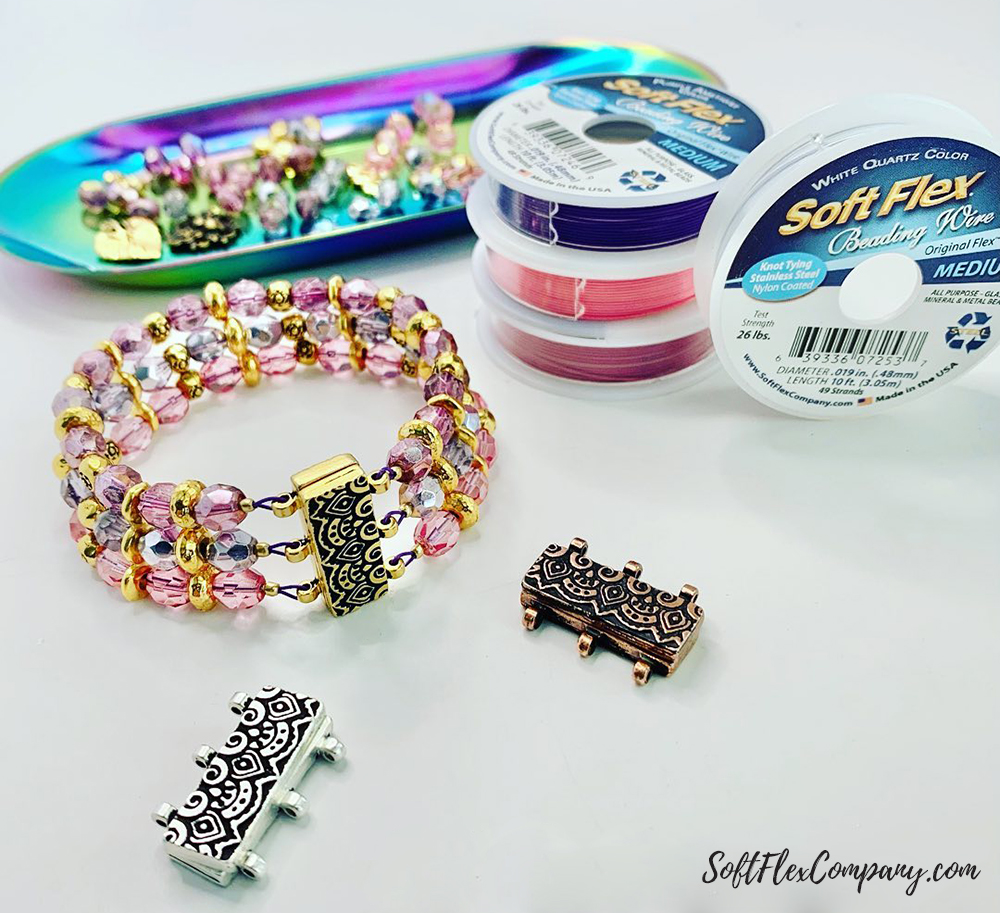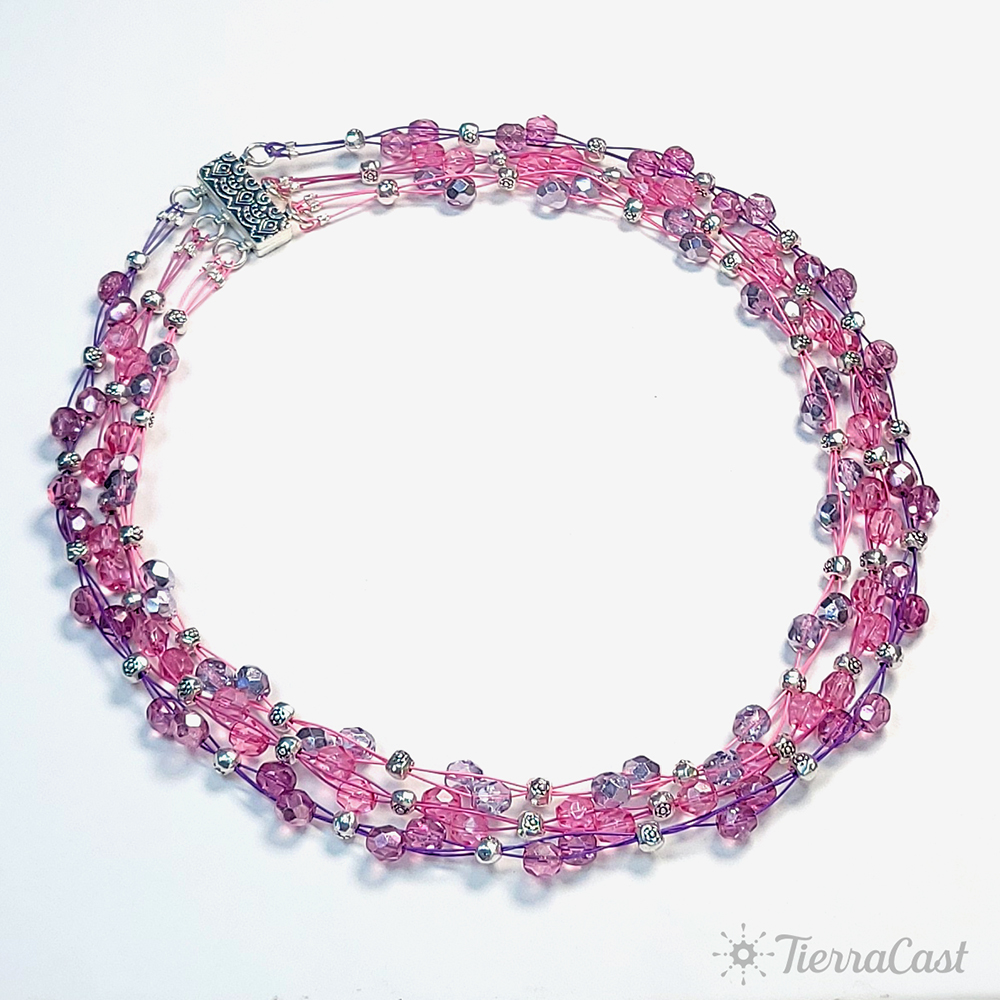 3 Loop Stitch-in Temple Magnetic Clasps look extraordinary and make a multi-strand jewelry design so easy to finish!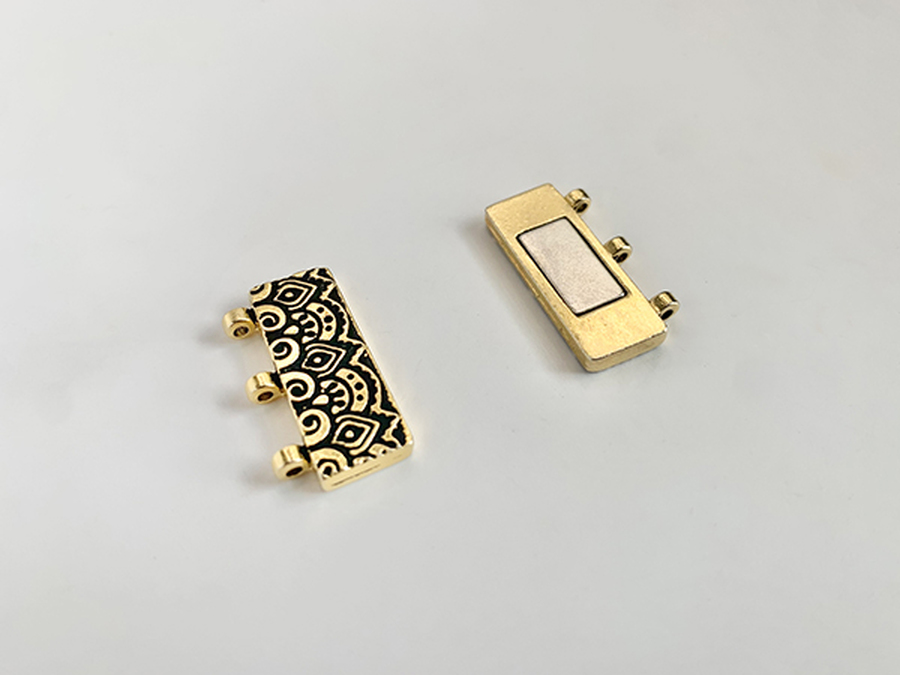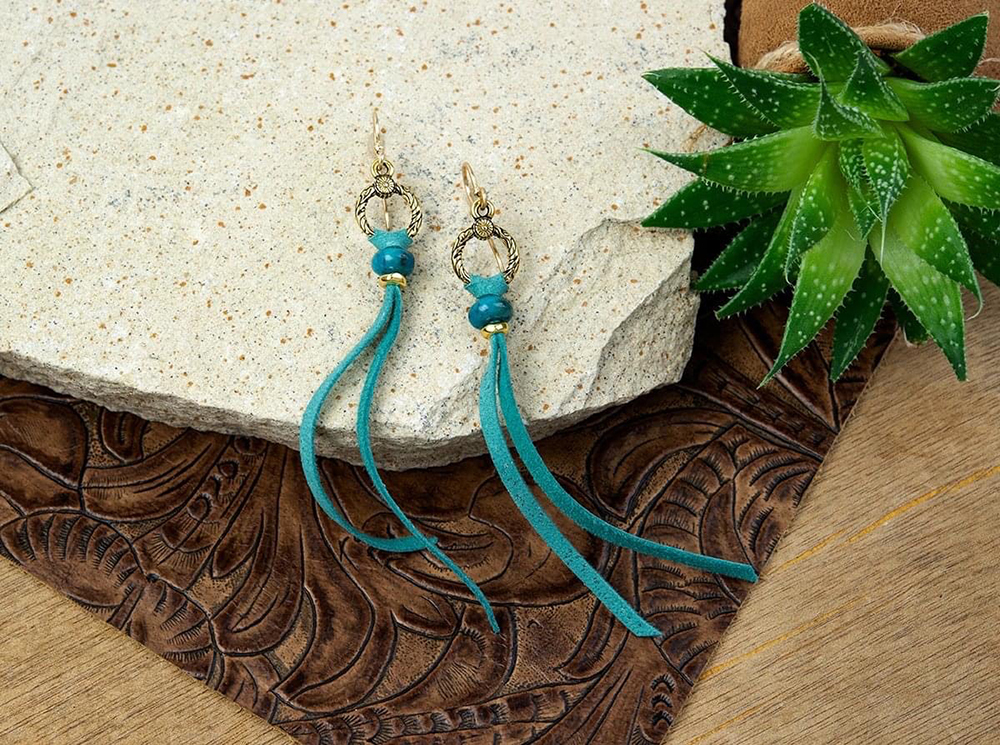 Check out the latest TierraCast item on our shelves!
These stunning earrings are so easy to make with this earring kit from TierraCast. This kit includes all of the supplies to make a gorgeous pair of earrings. You just need the tools. Easy to follow instructions will show jewelry designers of all skill levels how to finish this simple project.
Suggested Tools:
chain nose pliers
scissors
sharp nose tweezers
ruler
You can find the instructions here: Western Lace Earrings
This jewelry making kit is a simple and stylish design. Featuring soft flat suede lace, gemstone beads and gorgeous gold components, these earrings go together easily for an elegant look. Quality components and clear instructions make it a perfect gift for the beginner crafter.
Since 1978, TierraCast has been making high-quality, lead-free cast beads, findings and components in Santa Rosa, California, USA.
Note: Not for children under the age of 12.
Go Behind The Scenes With A Tour Of TierraCast
Want to get up close and personal and see TierraCast from the inside out? This company is not open to the public, this is your chance to get behind the scenes! Sara took a tour of the company and got to see the daily inner workings. If you want see how a metal production/ jewelry company manufactures their products, this is a great video. Lots of fun moments and inspiring people in this short video. There are some moments where sound dropped out, but it comes back in short order - technology never likes to cooperate. Sara follows everything up with a jewelry making demo. This is a great watch if you want to connect with a legendary company.
The History Of TierraCast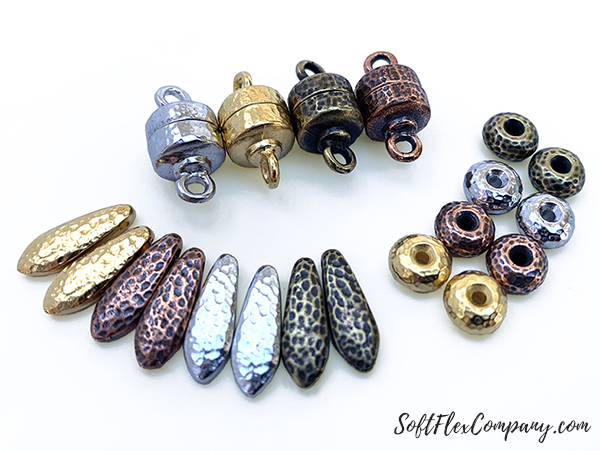 TierraCast was founded in October, 1978. Steve Tierra and a partner formed the company and named it West Earth Design. The company started in Steve's home. The company expanded and moved to an actual facility. Unfortunately, the initial partnership dissolved and Steve renamed his business. While he was trying to rebound, a client named Alan Joseph came into his store. Alan was quite taken with Steve's business and offered to work for free so he could learn production techniques. Alan and Steve became good friends and decided to become business partners. There have been bumps, bruises, and milestones. TierraCast is thriving and still committed to maintaining high standards, artistic vision, and quality. Today, they still operate out of the very location they originated in, in Santa Rosa, California.
Soft Flex Company had a similar origin story. We feel a bit of a kinship with our neighbors to the north. Soft Flex Company started out of a small house in Petaluma, California. The company was founded by Mike Sherman and Scott Clark in the early 90's. Mike and Scott knew they created a product far superior to the bead stringing options at the time. Soft Flex beading wire is a marine quality stainless steel wire. It is kink resistant and is much more durable than monofilament fishing line or thread.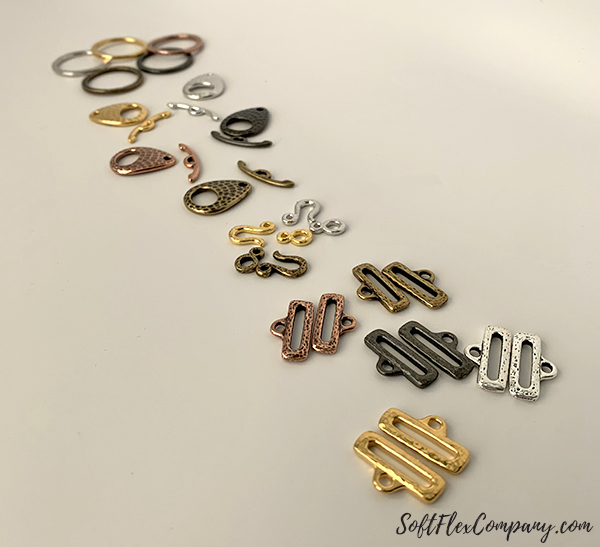 Making Bracelets Using TierraCast 3 Hole Bar Links, Hammertone Clasps, And Spacer Beads
This is a fun beading party between our two favorite designers at Soft Flex Company. Sara wanted to play with all of the TierraCast components that she had on hand and made some metal magic.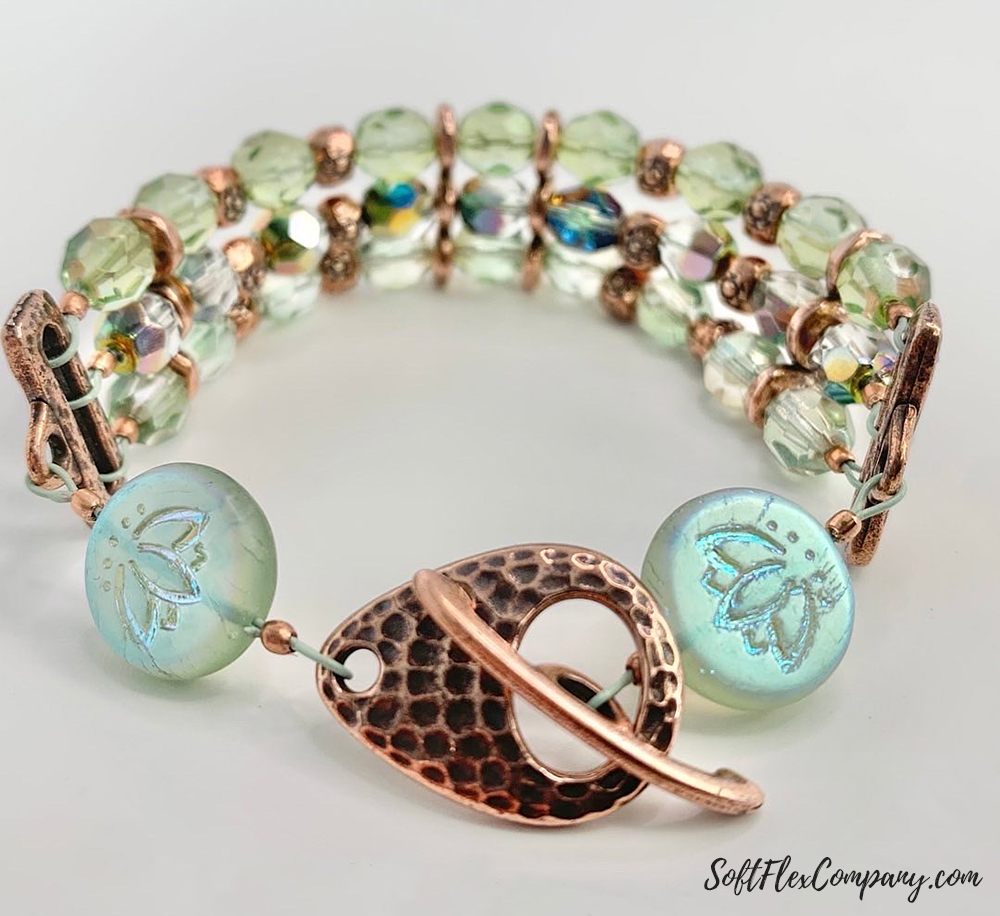 Sara loaded up her lovely bracelets with TierraCast components. This is a great video to get inspired to add metal components to your next piece. Stringing a multi-strand bracelet, she used a Distressed End Bar to organize the wire at the ends of each side of the bracelet. This made it easy to secure the design with a single strand to a stunning clasp. This wonderful Hammertone Ellipse Metal Texture Toggle Clasp has so much style. The surface of the metal has a texture similar to the faceted beads she used on her design.
Sara stabilized her multi-strand creations with a Nugget 3 Hole Bar Link. The organic shape and smooth surface plays well with many different type of beads and design aesthetics. The large 2.25mm holes are perfect for use with cords and larger stringing materials.
To give some extra visual appeal, Sara separated her Czech Glass beads with Flower Nugget Large Hole Spacer Beads. This sweet nugget bead has a tiny flower on two sides. The large hole is perfect for cords up to 1.5mm thick.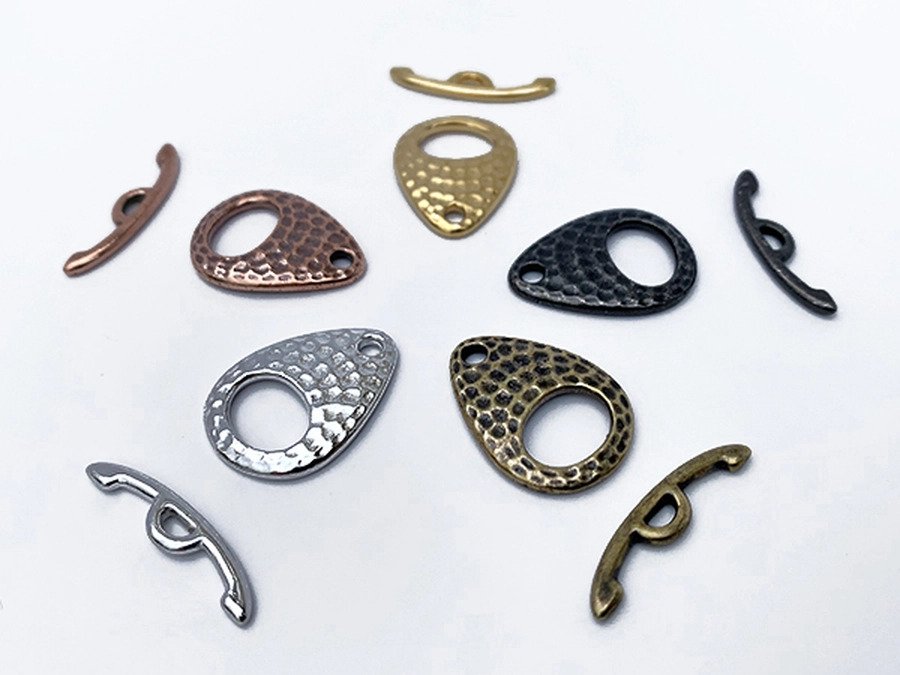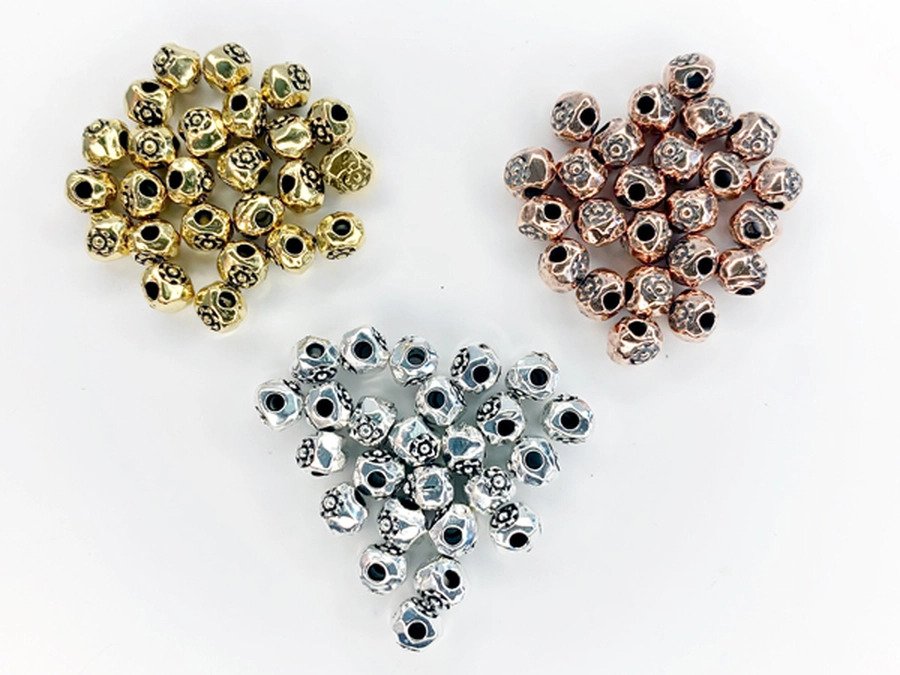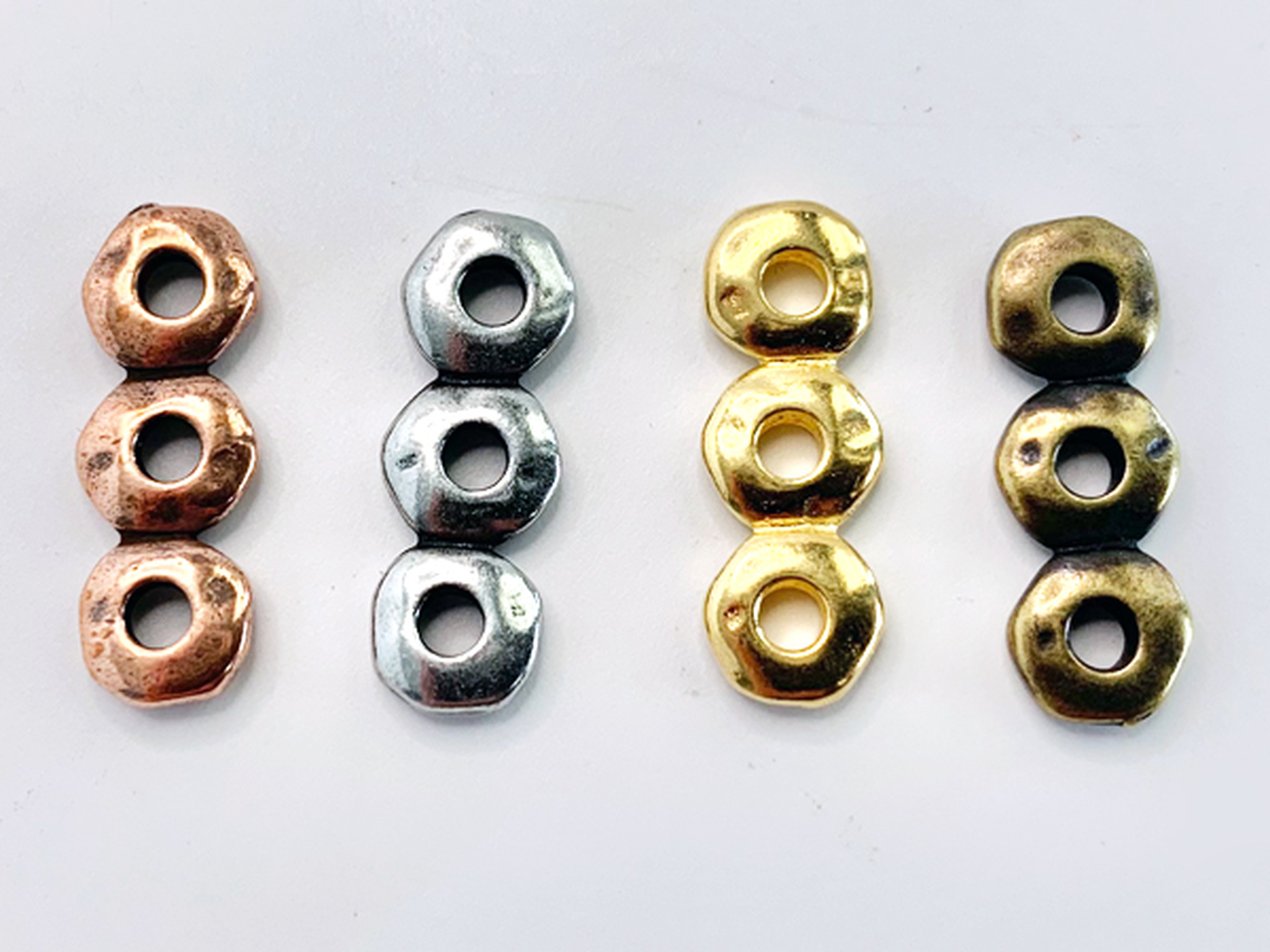 How to Make Tassel Earrings with TierraCast Distressed End Bars
In the previous video, Sara used a Distressed End Bar to organize her beading wire on her multi-strand bracelets. In this video, Kristen shows us how to think outside of the box and use the end bar to make tassel earrings. Earrings are incredible easy to make with Soft Flex Beading Wire, you can even use remnant wire pieces from previous designs since you need so little. If you love earrings, Soft Flex, ear wires, and beads are almost all you need to make a new earring for every outfit or mood. Add some punch with some lovely metal components.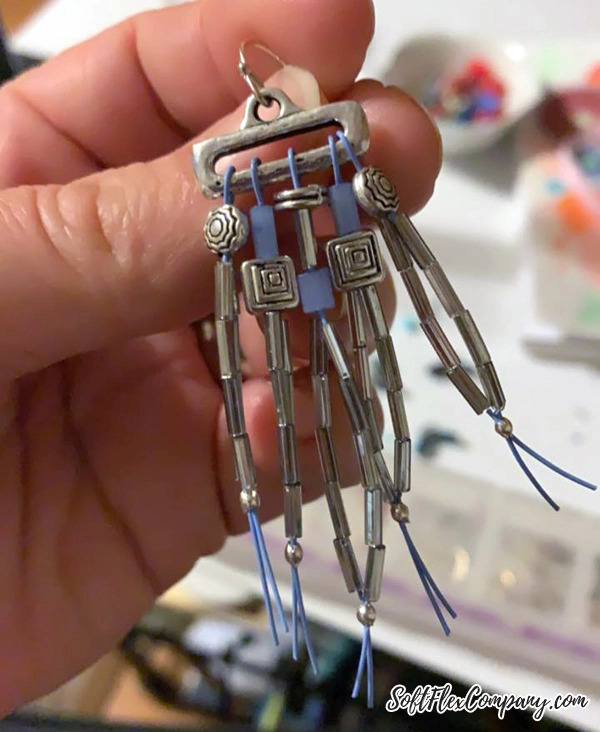 From Kristen:
The silver lined bugle beads give this design extra sparkle and a luxe boho chic vibe, perfect with your favorite pair of denim blue jeans and so much more!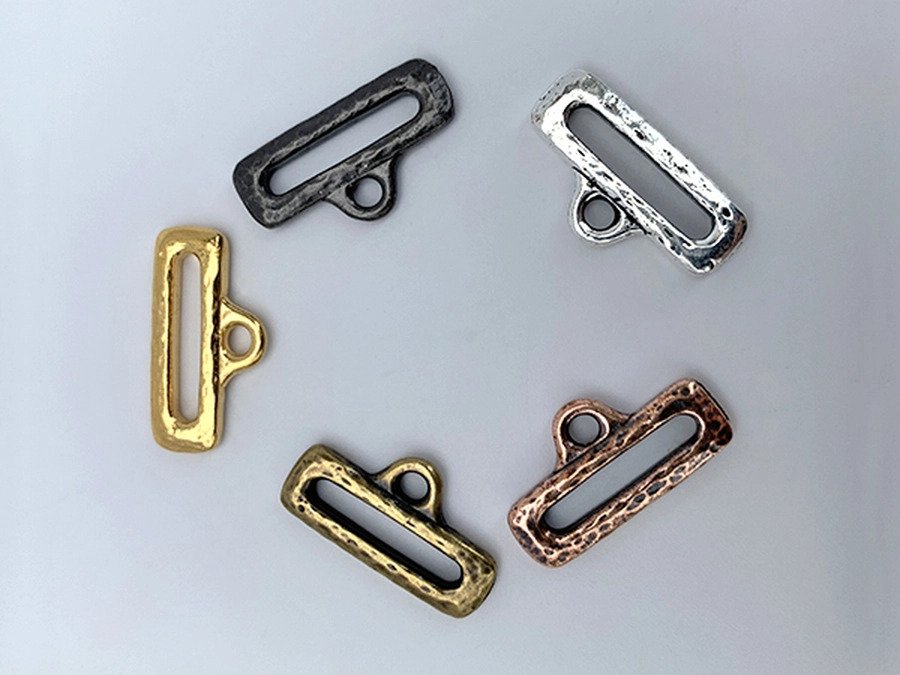 How to Make a Simple DIY Charm Bracelet with Chain
Charms are the perfect jewelry component for making memories. Share your story with a collection of charms. TierraCast has a charm for every occasion and theme.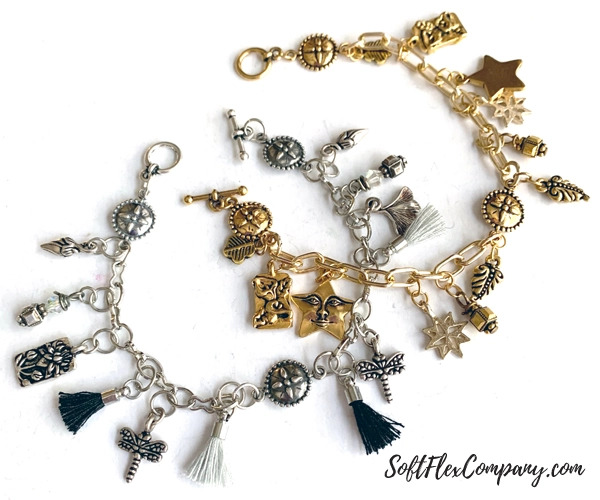 Your handmade charm bracelet can be as complicated or as simple as you like. You can create your own charms, make the bracelet with chain, beads, partially beaded, bangles and more!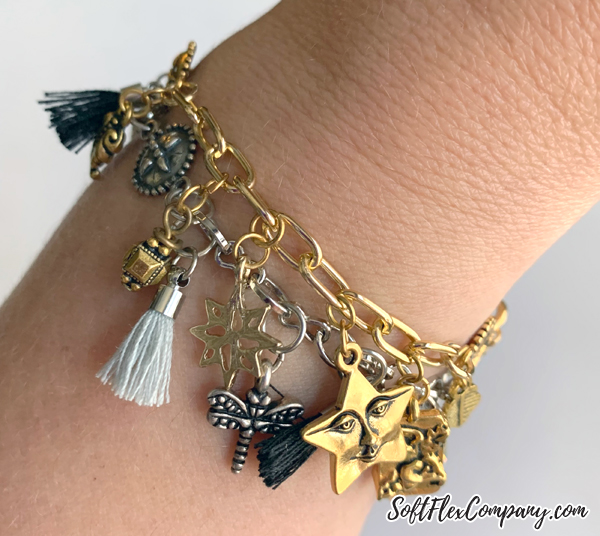 Make Tassel Earrings With TierraCast Hammertone Cones
TierraCast Hammertone cones have a wonderful handmade look to them. Cones are a great way to organize a multi-strand design. They are perfect for knitted, knotted, or braided jewelry. They are also useful for creative projects, like earrings. Make a lovely tassel with your favorite beading wire colors and beads.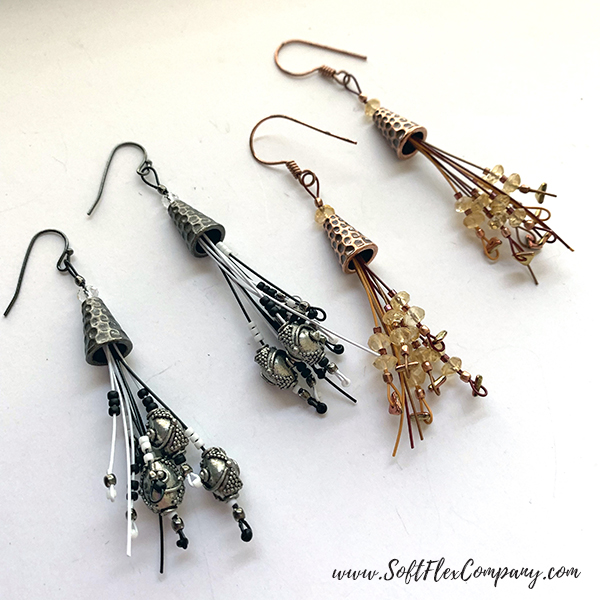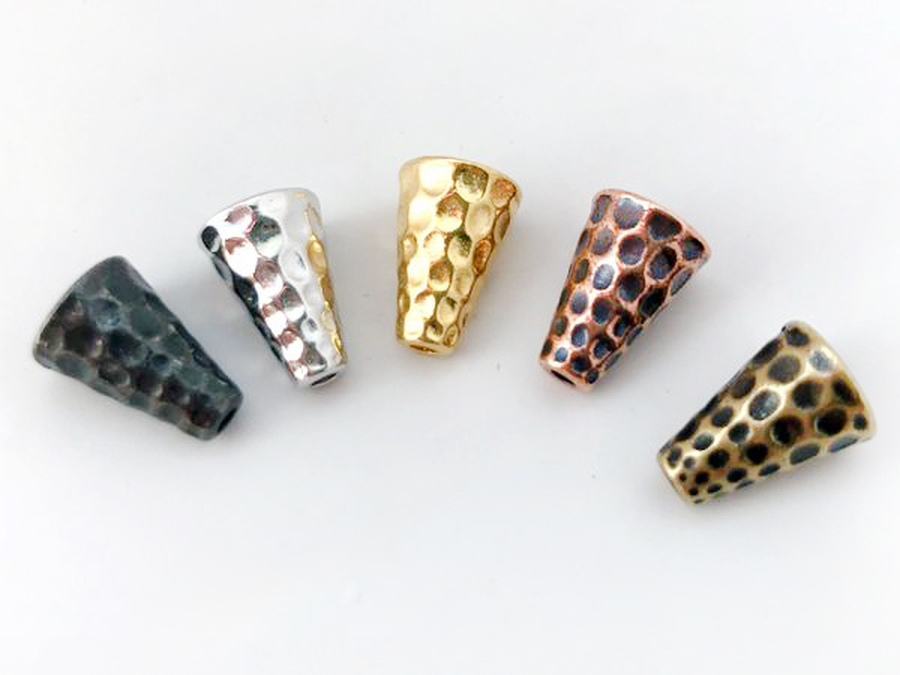 Finish A Knitted Design With An End Cap
End caps, like cones, are wonderful for organizing and finishing a multi-strand jewelry design. These large end caps can accompany a wide array of wire diameters and gauges. This cord end is perfect for larger braided designs, Viking Knit pieces, and jewelry made with our kumihimo disks.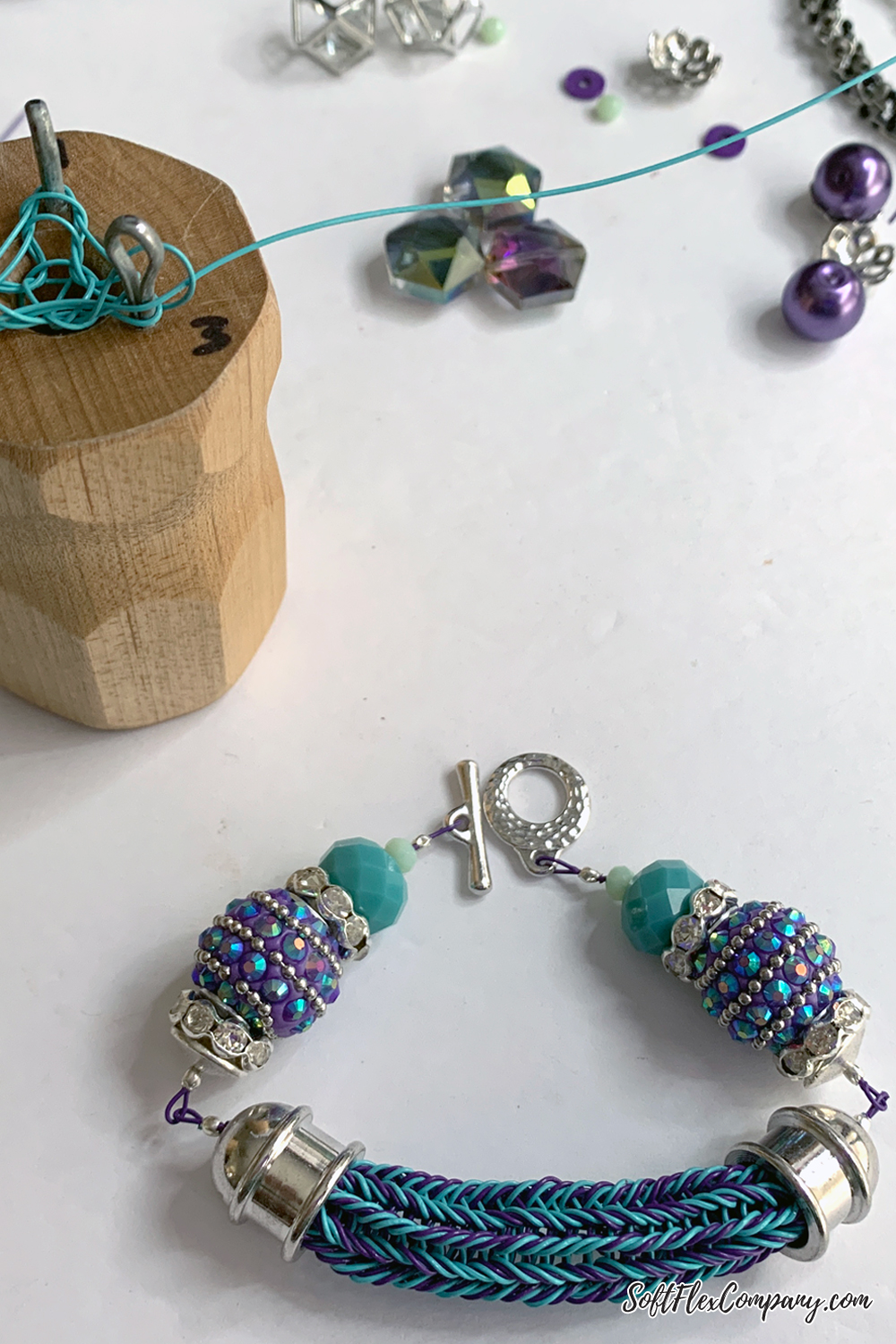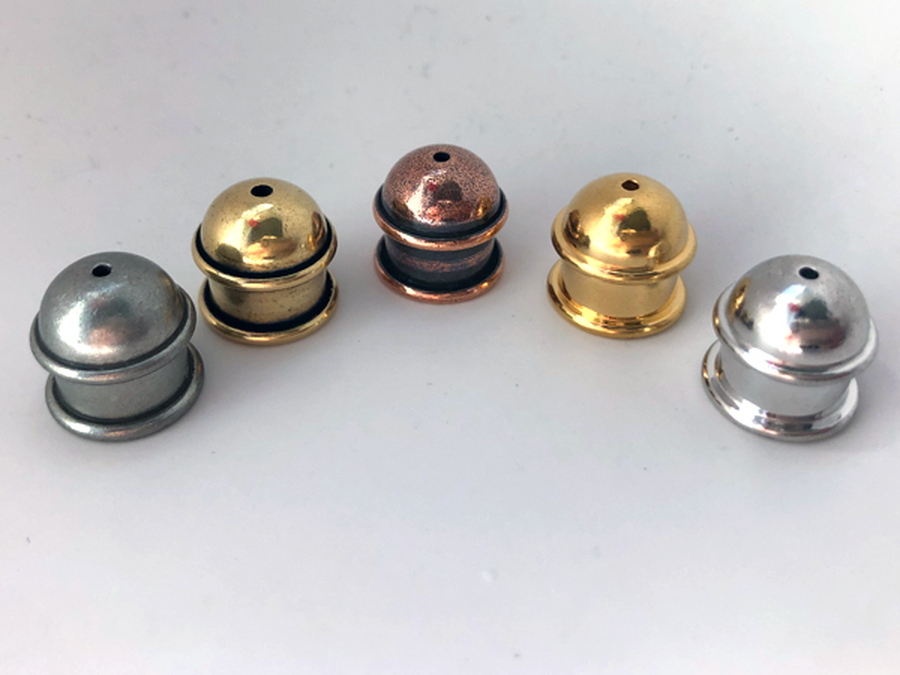 Create An Exciting Focal With A TierraCast Connector
You are going to love these stunning TierraCast Spiral Ring Connectors. These Spiral Ring Connectors are versatile components. Use them as a base for seed beads and wire wrapping, embellish them with charms, or link them together as bold, eye-catching chain.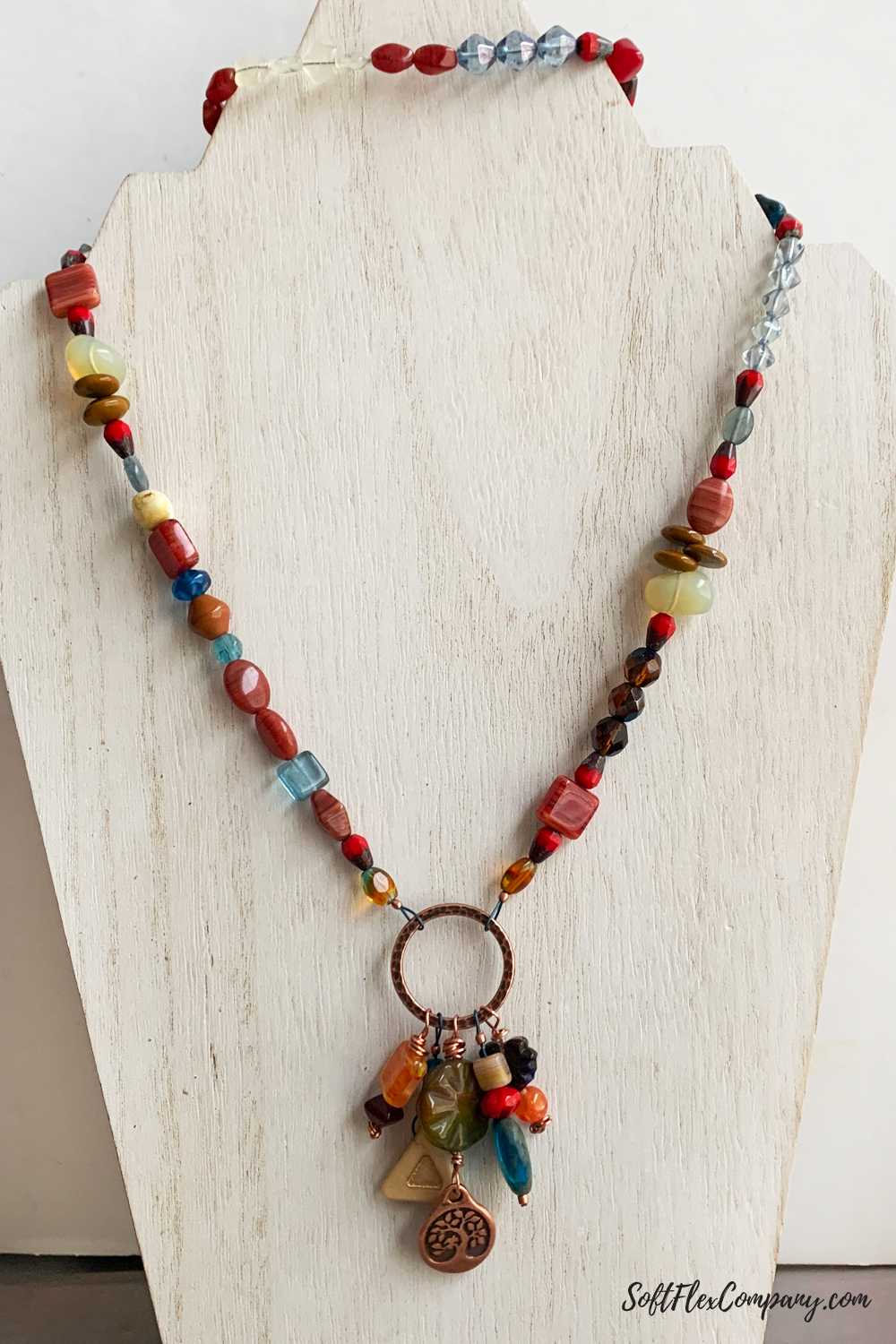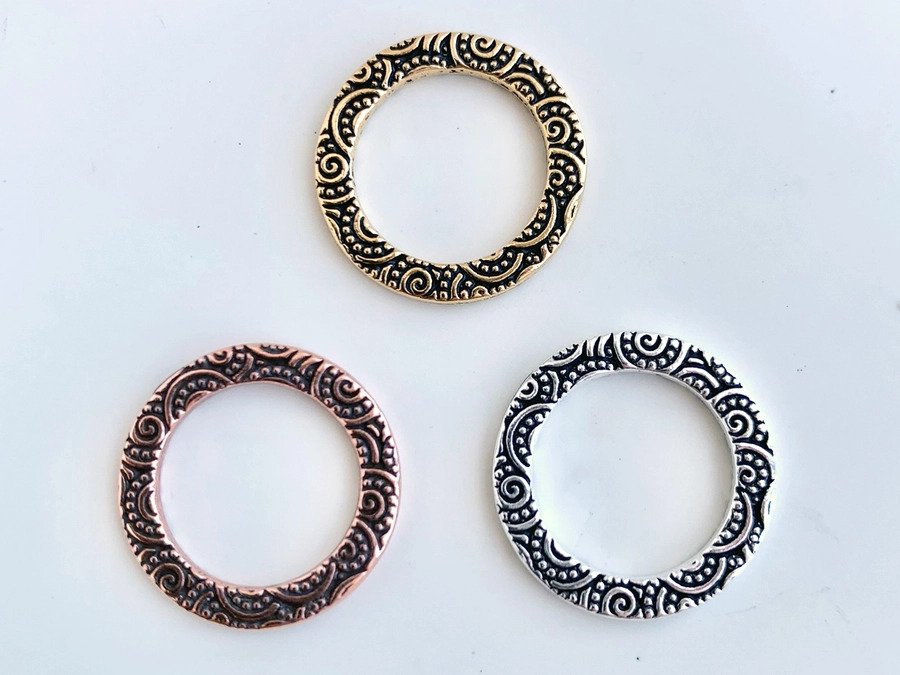 Join our Facebook group – VIB. Stay in the know. Stay up to date. From our bead shows to our video shows and sales, you can stay in touch with us. The community is full of artistic and helpful beaders and crafty people. Inspire and be inspired. Share your pictures and get the beading bug from others!
Visit the Soft Flex Company YouTube Channel!
---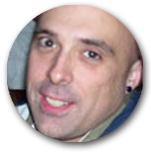 Blog contributor Thomas Soles loves Jazz Age writers and crunchy french fries. His favorite gemstones are Lapis and Pietersite. His favorite hobby is day dreaming. And his favorite mustache is Freddie Mercury's. As you can see, he has a healthy (or possibly unhealthy) sense of humor. You can write to him at Thomas@SoftFlexCompany.com