The BIG BIG bead show is just around the corner! The Great Bead Extravaganza is the world's biggest virtual bead show. The show is your place to indulge in huge sales and meet exciting exhibitors without leaving the comfort of your couch! Fall Fest 2021, the latest edition of this amazing get together, is loaded with new events and fun. Best of all, attending this exciting event is totally free. You do not have to buy tickets or reserve your space, simply join the Great Bead Extravaganza Facebook page and follow the fun!

The Great Bead Extravaganza is always evolving. This show is a collaborative effort between fourteen unique designers and bead stores. All of the wonderful people behind the scenes are committed to provide an experience that parallels an actual walk down the halls of a busy bead show. If you have never been to a bead show, this is your chance to experience the sales, the fun, the jewelry demonstrations, and the buzz of a big beading adventure. Check out this blog to find out what you can expect for Fall Fest 2021. We have already had some amazing pre-show events as we gear up for the big one.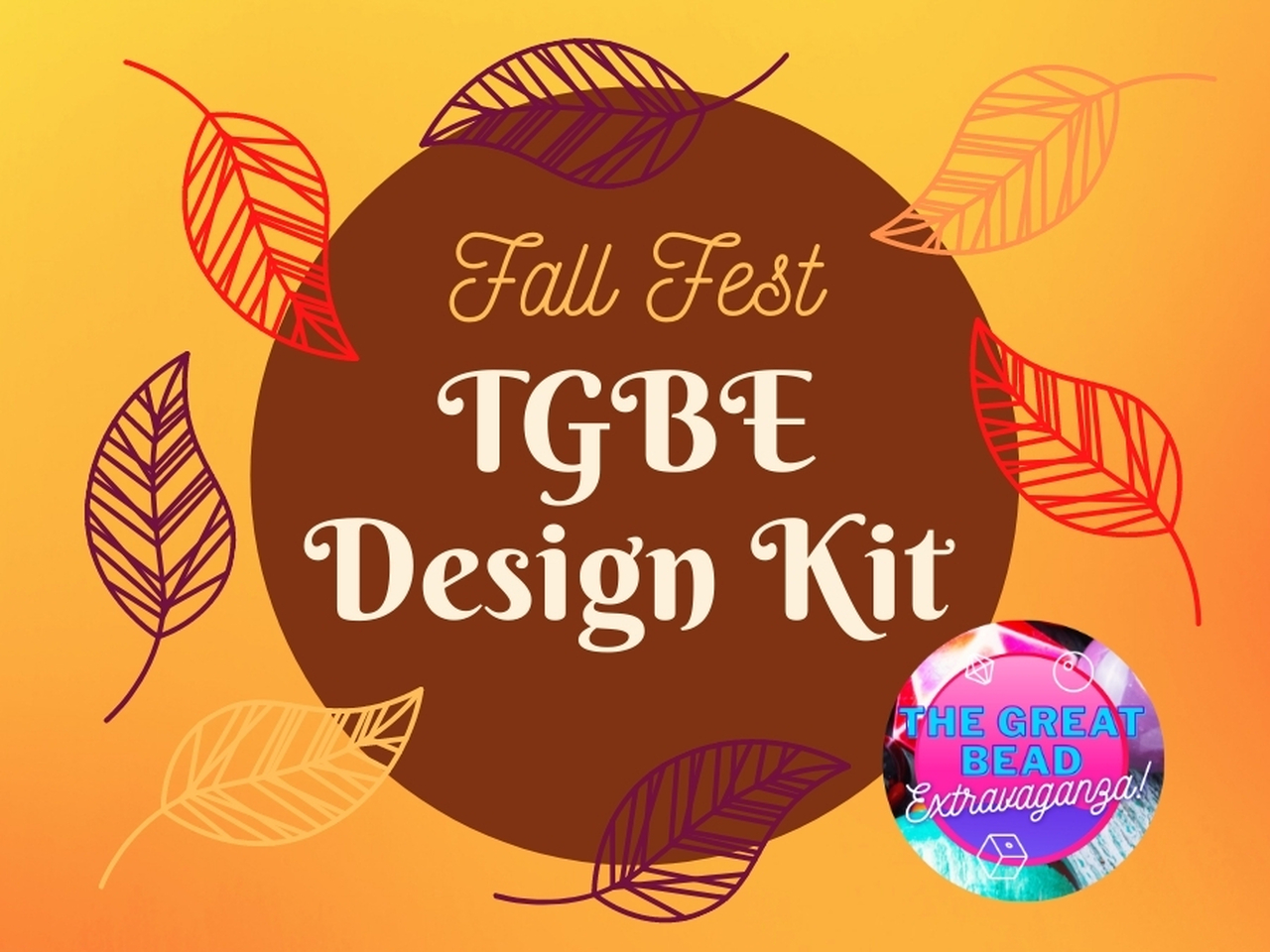 Kits for the Great Bead Extravaganza go fast! To ensure that you can participate in the show with us, make sure you purchase kits early. If you missed our 2021 Fall/Winter Pantone Design Kit for TGBE Fall Fest (Sold Out), you can still grab one of our monthly mystery kits! Shop and see what kits we currently have in stock. We always have kit reveals on video and you will learn how to make jewelry with us. Our kits make great gifts for beginners and seasoned designers alike. They come with everything you need to make jewelry. You just need a pair of cutters and crimping pliers to finish your jewelry.
If you own this kit, make sure you watch Sara and Kristen's segment for Soft Flex Company. They will be opening the kit and making jewelry on November 13th at 1:30 pm PT / 4:30 pm ET. If you don't own the kit, we would still love to have you. We have some great jewelry making thoughts and techniques that we want to share.
The Great Bead Extravaganza Fall Fest 2021 - The Big Bead Show Is Back!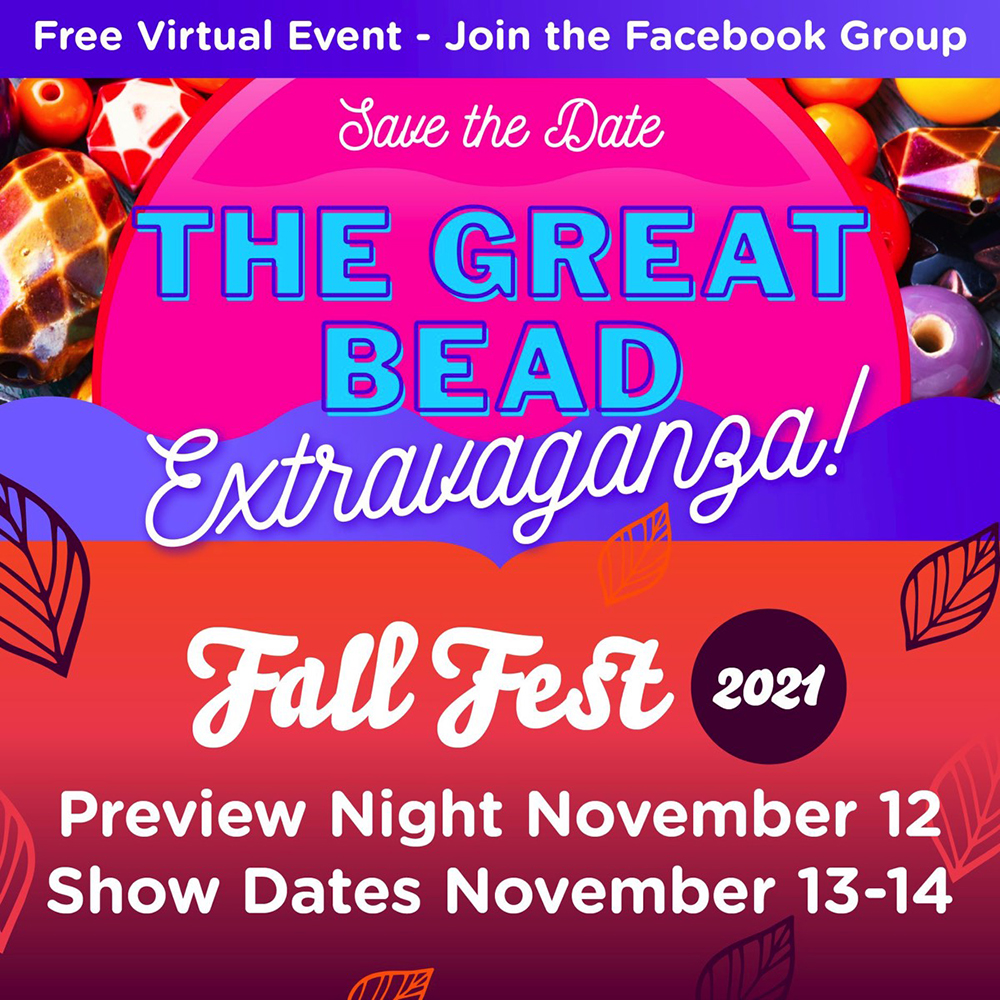 To say that the world changed last year would be a bit of an understatement. We saw a once in a lifetime global event disrupt everything. During the darkest days of the pandemic we found ourselves losing hope that things would return to normal. We began to long for the days of leaving the house. Days when we traveled to big bead shows across the country and shared an adventure with our friends. The Great Bead Extravaganza was an experiment to see if we could recreate the experience of a big bead show, but in the safety of our quarantine. The first Extravaganza was an absolute success. It truly felt like a bead show. We enjoyed the excitement as we waited for an anticipated jewelry making demonstration. We shopped the big sales. We learned a new technique or three. It honestly felt just like the real thing. Bead shows were back!
The Great Bead Extravaganza is brought to you by people that have exhibited, sold, and taught jewelry demonstrations at shows all over the world. At Soft Flex Company alone, we have multiple employees that have worked bead shows for 20 - 30 years. There is hundreds of years of bead show experience between all of the Great Bead Extravaganza participants. This is a well seasoned crew of jewelry designers that love what they do and want to share their joy of creating with you!
Previous Great Bead Extravaganzas have paid homage to the bead shows that have closed their doors. We had a Midsummer Market that was a loving nod to the Bead&Button show that took over Milwaukee every June. We paid tribute to Tucson shows. One of our friendly TGBE exhibitors even took us on a stroll in Tucson so we could share the desert with her. Many of us called this city home at the beginning of each year as the city became one big bead show. We would load all of our items in trucks and sell our wares at bead shows across the city. Some of us even stayed for a month as we participate in multiple venues. We are all passionate about beading and we loved the energy and fun of bead shows. Make some new memories with us as we pioneer and explore bead shows in the digital realm!
Fall Fest 2021- Facebook Takeover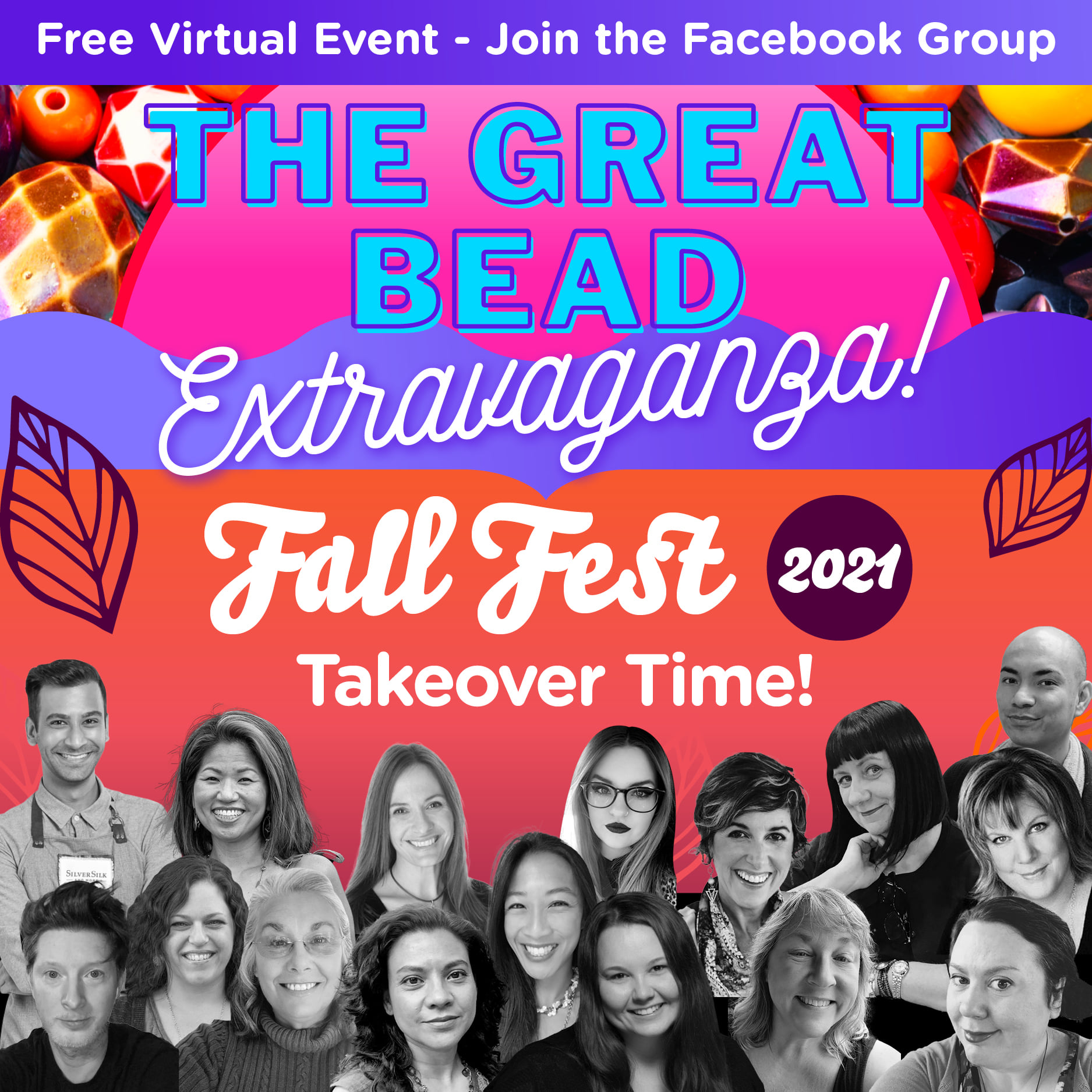 Fall Fest 2021 kicked off early. In the month before the event, we thought it would be fun to let each exhibitor 'takeover' the official Facebook page and have a day where they did whatever they wanted. It was a lot of fun seeing how each participant ran the page. Some offered deep discounts. Some offered giveaways. Everybody had videos discussing their craft or showing off a fun jewelry demonstration.
The Takeovers were a lot of fun. You can revisit takeover videos by visiting the individual exhibitors (links are below) or by checking out the Facebook page. Check out the topics for presentations. Check out the announcements for more presentations and topical information. The Facebook page is always active and always full of useful information. Want to have some fun and find inspiration? Check out the More drop down and go to Media. You will find lots of exciting jewelry projects. You will also see a lot of Christmas ornament craft ideas. The big bead show is the core of the Great Bead Extravaganza experience, but if you stay connected to the social media, you will often find other events and giveaways that are almost as amazing as the show itself.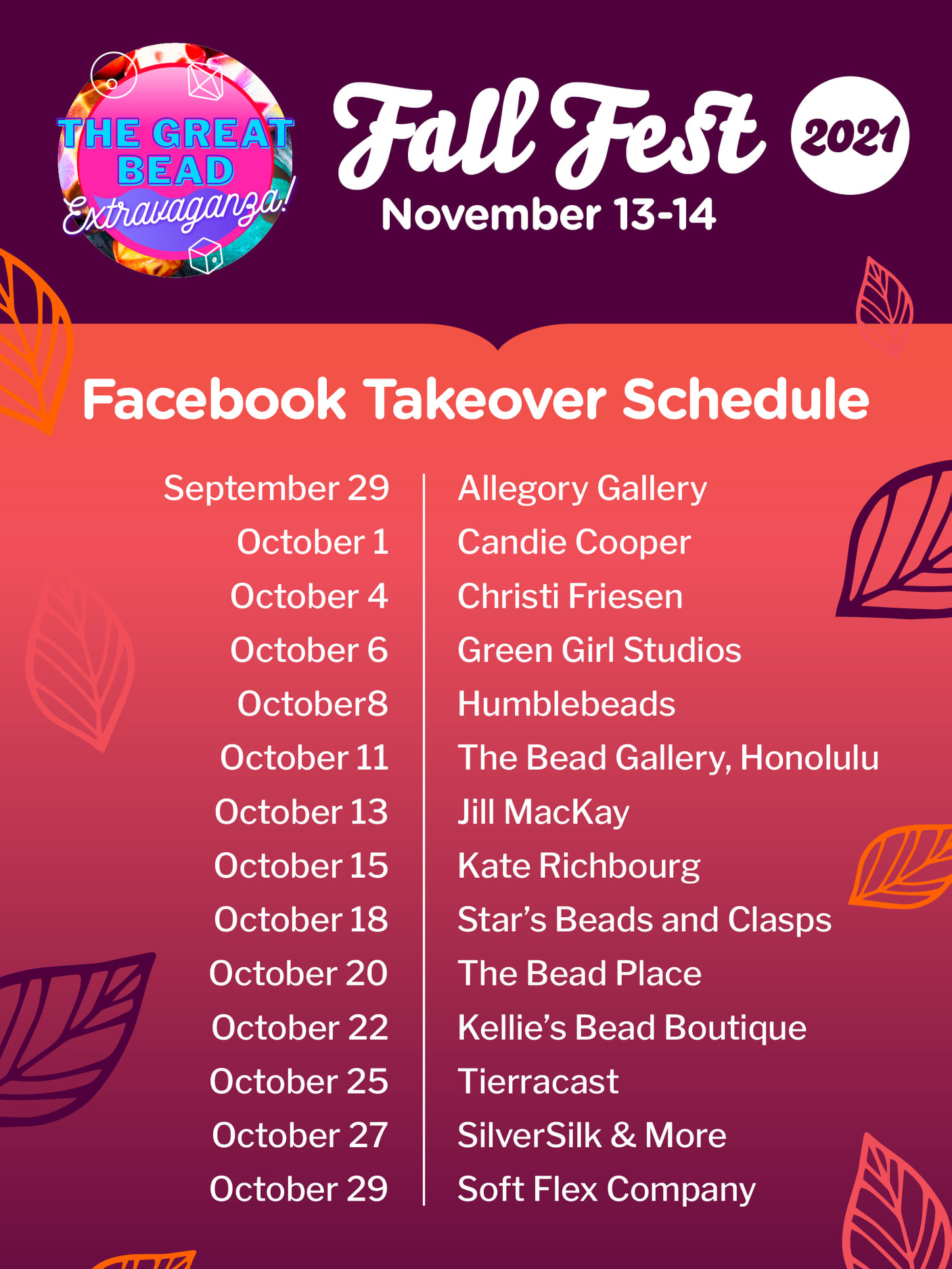 Fall Fest 2021 - The Great Bead Trade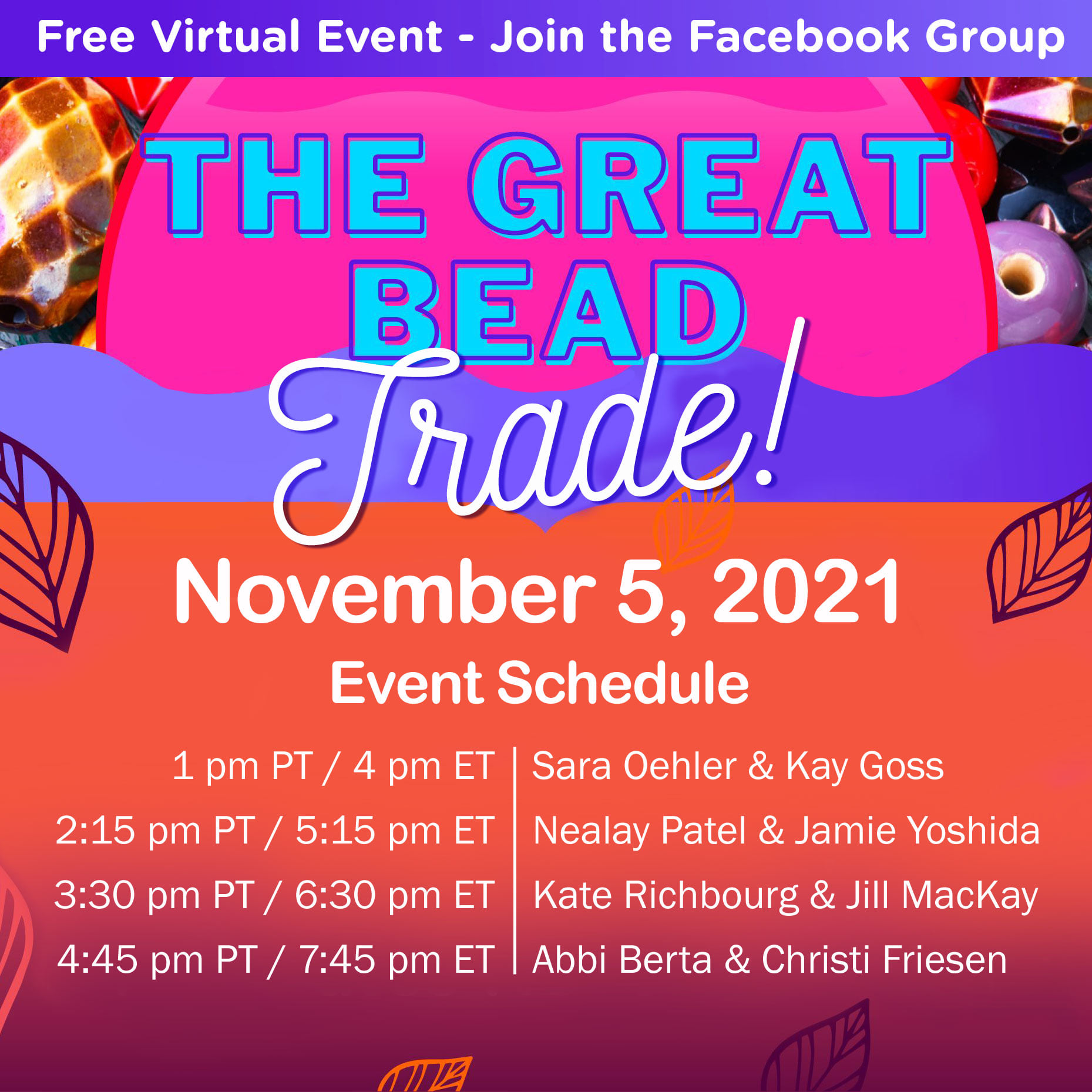 The Great Bead Trade is on the way. The designers at the Great Bead Extravaganza are not just partners, but we are also friends. We love to bounce ideas off of each other and have fun while being creative. This venture was never just about throwing a bead show together. It was about the social and creative aspects as well. Learn something new with us! On November 5th, we are trading beadings kits. We tried to get as many of us together at the same time as possible, but scheduling and life always has other plans (some of us are even getting married on that day). We did manage to get eight designers that had a free moment on this date and we all decided to make together.
During the Great Bead Trade, the designers will all be working with items from other designers. Everybody will have the same kit and we will get to see what each designer makes with their kit. If you love to watch an artist and see how their creative process works, this is a great chance to observe something fun. What will Kay Goss make with her kit. You can bet it will be different than Jamie Yoshida's ideas. But you can be sure that every design is going to be fabulous. You will find sales on each of the presenters websites on this day, too. Come for a demo and save big money if you opt to purchase some of the supplies for yourself! This event, like the Great Bead Extravaganza is totally free. Come join in on the fun. It is going to be a fast paced day full of exciting crafts.
Fall Fest 2021 - The Great Bead Extravaganza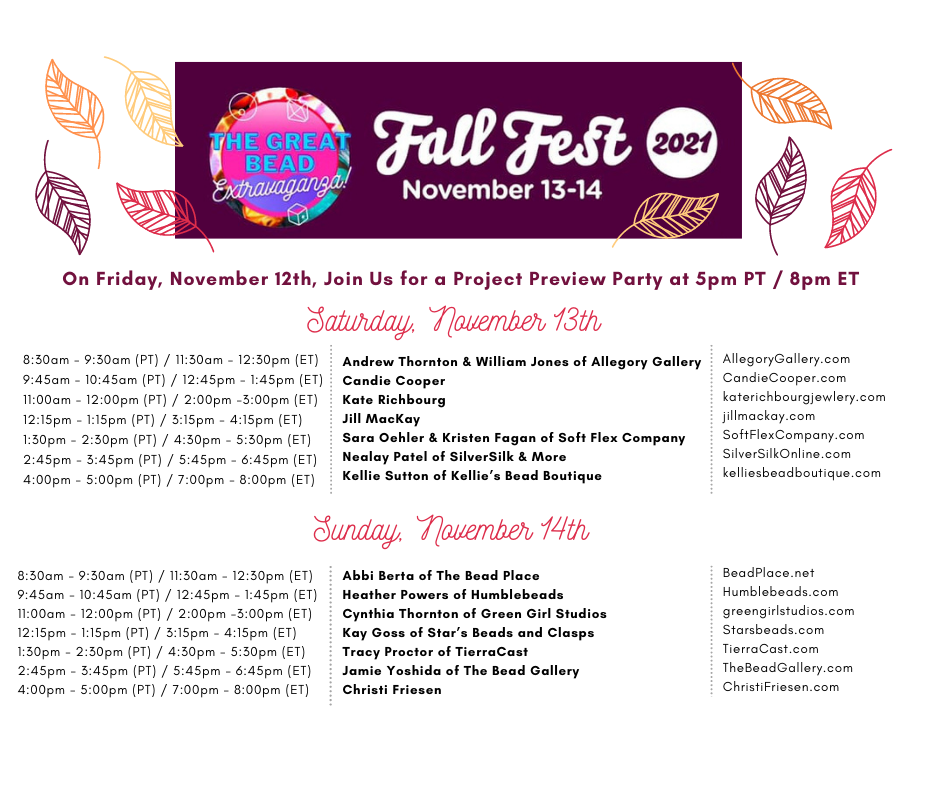 The BIG BIG day is on the way. Save the date! Next week, the Great Bead Extravaganza returns for Fall Fest 2021! Be here for the preview night on Friday, November 12th and get an idea of what you can expect during the show presentations. Preview night is a casual night where all of the presenters join up on Zoom and discuss their plans. It is a great way to get some insight into the jewelry making industry as well as have a laugh or two. You can watch the last Great Bead Extravaganza Preview Night in the links below. A lot of fun was had and the presenters were all ready to get on with the show!
On Saturday, November 13th, the weekend begins and the show is in full swing! Be here live and take advantage of deep discounted items at each of the exhibitor's websites. You can also be sure to get a chance to win a giveaway. Live viewers can ask questions as the designers make their jewelry. It is a great time to learn how to master a technique that is eluding you. Designers love to interact with their live audiences, make sure your voice is heard!
If you are just not able to catch the shows live, make sure you have joined Great Bead Extravaganza Facebook page. You can catch up with past episodes and relive memories. Are you as excited as we are? The Great Bead Extravaganza is back!
Exhibitor Links
You don't have to wait for the Great Bead Extravaganza to find some great deals and gorgeous beading supplies. Check out the exhibitor's links below!
Allegory Gallery, Andrew Thornton & William Jones - AllegoryGallery.com
Candie Cooper, Candie Cooper - CandieCooper.com
Kate Richbourg Jewelry, Kate Richbourg - katerichbourgjewelry.com
JillMacKay.com, Jill MacKay - JillMacKay.com
Soft Flex Company, Sara Oehler & Kristen Fagan - SoftFlexCompany.com
SilverSilk, Nealay Patel - SilverSilkOnline.com
Kellie's Bead Boutique, Kellie Sutton - KelliesBeadBoutique.com
The Bead Place, Abbi Berta - BeadPlace.net
Humblebeads, Heather Powers - Humblebeads.com
Green Girl Studios, Cynthia Thornton - GreenGirlStudios.com
Star's Beads and Clasps, Kay Goss - StarsBeads.com
TierraCast, Tracy Proctor - TierraCast.com
The Bead Gallery, Jamie Yoshida - TheBeadGallery.com
Christi Friesen, Christi Friesen - ChristiFriesen-store.com
All of the participants appreciate your business. Thank you for supporting small business. We know you have a choice and when you shop with us, you are supporting a whole community of jewelry makers and jewelry lovers!
Take a look at the previous Preview Night video!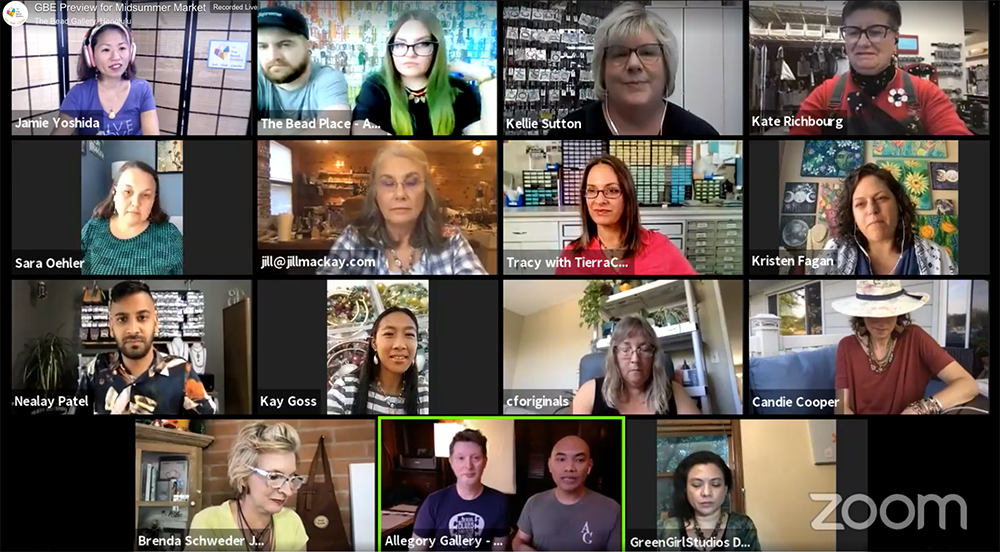 Join our Facebook group – VIB. Stay in the know. Stay up to date. From our bead shows to our video shows and sales, you can stay in touch with us. The community is full of artistic and helpful beaders and crafty people. Inspire and be inspired. Share your pictures and get the beading bug from others!
Visit the Soft Flex Company YouTube Channel!
---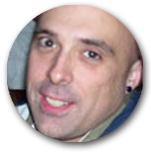 Blog contributor Thomas Soles loves Jazz Age writers and crunchy french fries. His favorite gemstones are Lapis and Pietersite. His favorite hobby is day dreaming. And his favorite mustache is Freddie Mercury's. As you can see, he has a healthy (or possibly unhealthy) sense of humor. You can write to him at [email protected]