We love being in love. This week we celebrate the upcoming holiday of devotion and passion. Valentine's Day! Sara filmed a video demonstrating how to make easy and stunning earrings. They are perfect for for showing everybody how blissfully you are in love!

We also have an update on Sara's upcoming appearance on Public Television's Beads Baubles and Jewels. Sara filmed two segments for the show. We cannot wait to see how the show comes together.
Follow our blog and check out our Free Beading Project Ideas. Subscribe to our YouTube channel for more tips. Visit our Facebook page if you want to catch our live shows and sales. And join our Facebook group – VIB, if you want to join a friendly community or jewelry designers and all around creative people. We would love to see your Valentine's Day creations. Post pictures on our VIB group!
Beads Baubles and Jewels
We are so excited. Sara is going to be on an upcoming episode of Public Television's Beads Baubles and Jewels. Sara has done lots of television and radio spots but we always enjoy seeing her design jewelry. She filmed two segments for the show.
Sara had a lot of fun on set. She made new friends and got to spend time with people she admires.
You won't want to miss these episodes. Check your local listings for channels and times. Beads Baubles and Jewels airs on your local Public Television station starting January 24, 2019.
This is a great picture of Sara: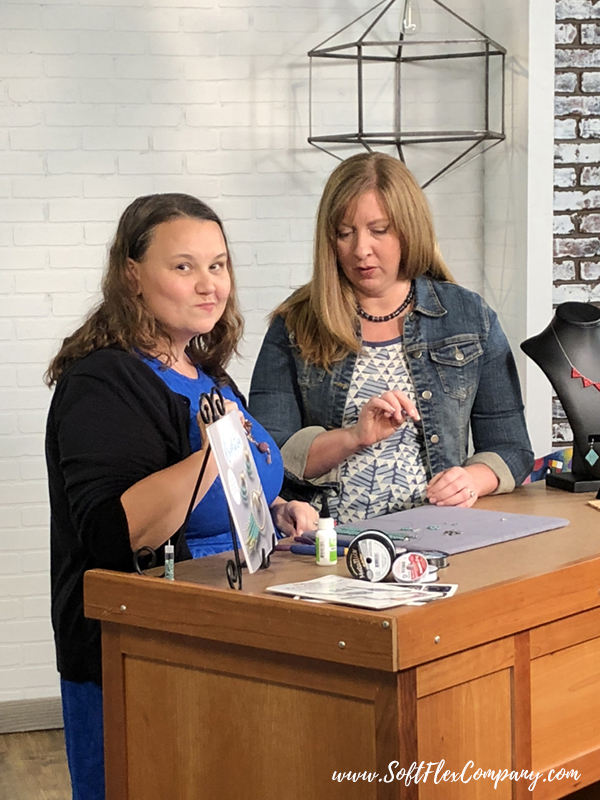 She flubbed her words a couple of times, but made it through the taping. It can't be easy to get your lines right when every eye in the room is on you. She is a trooper!
If you would like an inside look into the process, check out her blog about the filming.
Romantic And Fun Valentine's Earring Project Ideas
Sara filmed a live Facebook video. She wanted to design some Valentine's Day jewelry. She had a new idea for earrings and wanted to demonstrate a popular pair of earrings she made awhile back.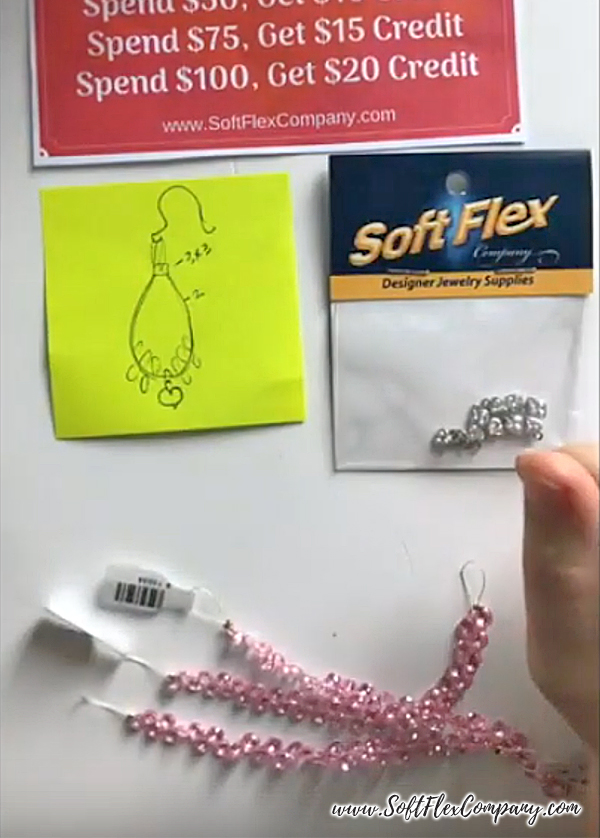 She started the video off with a reminder that we have Cupid's Kiss kits still available. Our kits are very limited inventory. We put together the kits as themed mystery gifts. Cupid's Kiss is, obviously, our nod to the holiday of love. Inside the kit you will find beads and colors that represent this wonderful holiday. Each kit contains enough wire, components, and beads to create lots of jewelry. If you have cutters and crimpers, this kit is all you need to create a fabulous bunch of themed jewelry.
Previous kits have centered on holidays and color themes. We love mixing it up and finding new ways to intrigue our friends.
Sara also discussed Trio wire packs. Trios contain three 10 foot spools of Soft Flex beading wire. Each Trios pack is created with a theme. Trios come in holiday selections, kit selections, and moods. If you buy a Serenity Trio, you can create some laid back jewelry for a sleepy summer day. If you buy Be My Valentine Trios, you can be assured that we have included a great wire selection that represents love.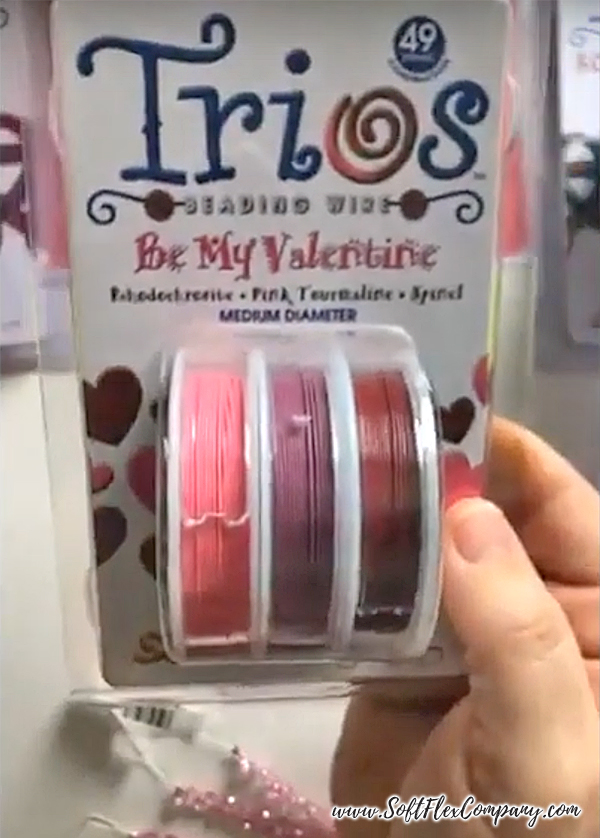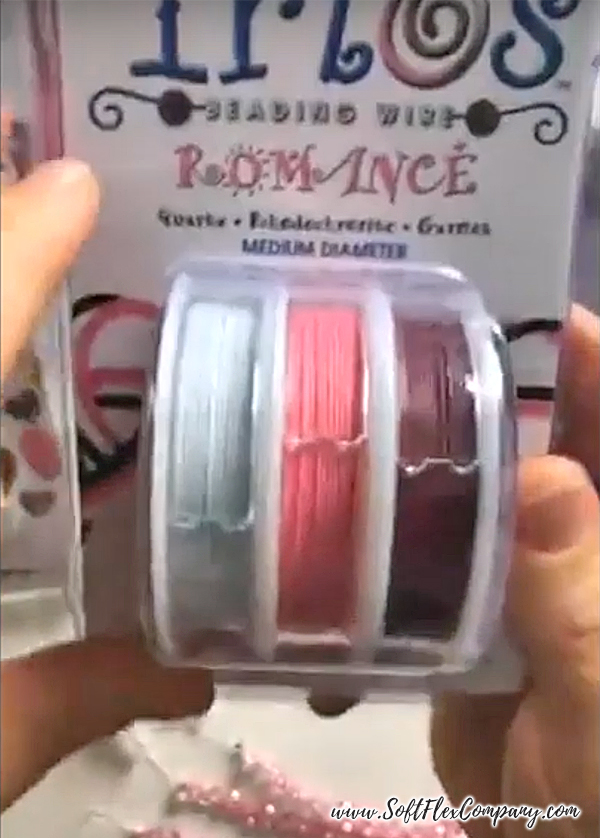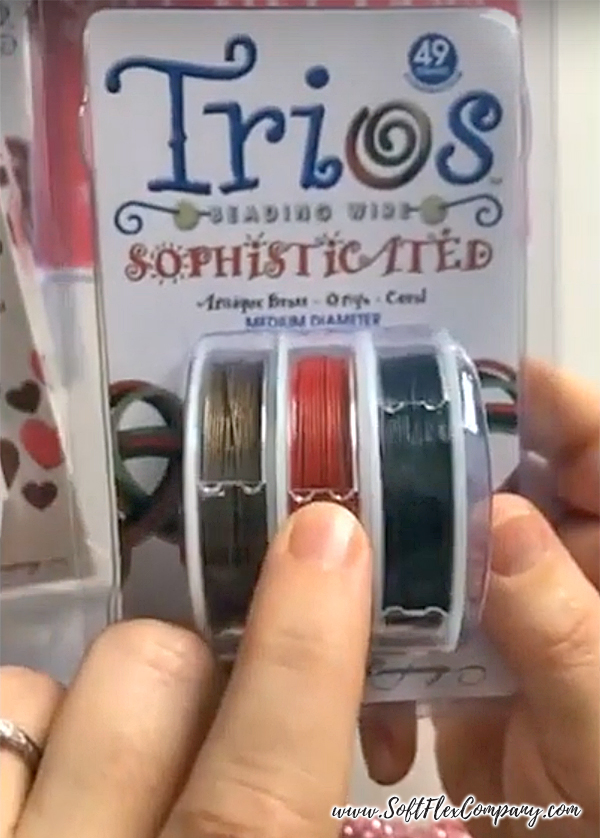 Romance and Sophisticated are lovely. Get a color pack of Trios and show your colors!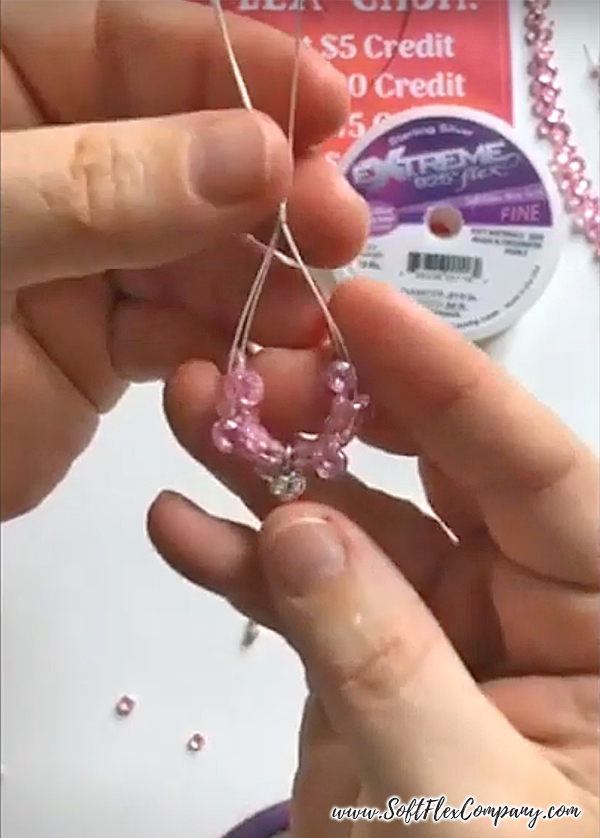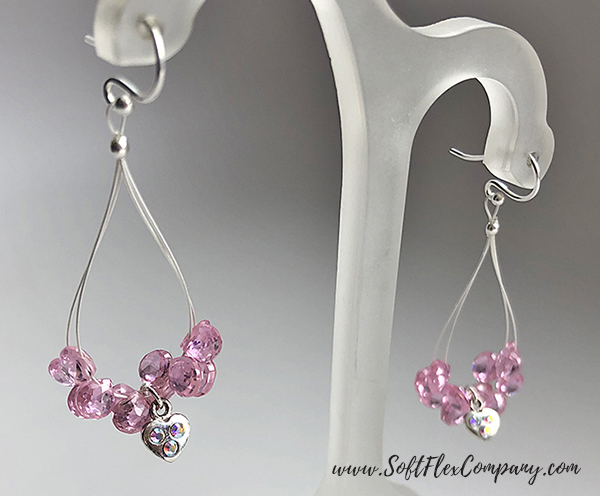 Sara created an amazing pair of luscious pink and silver earrings. The Squaredelle Heart Charm is a perfect focal bead.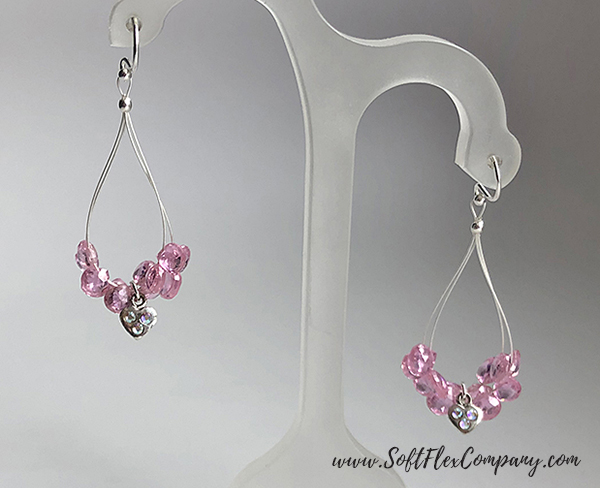 How sweet is that?
Sara also created a pair of heart shaped earrings.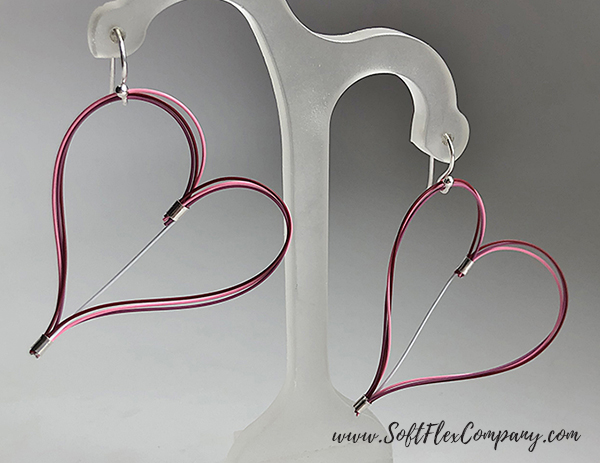 So simple and so amazing. They are perfect for Valentine's Day.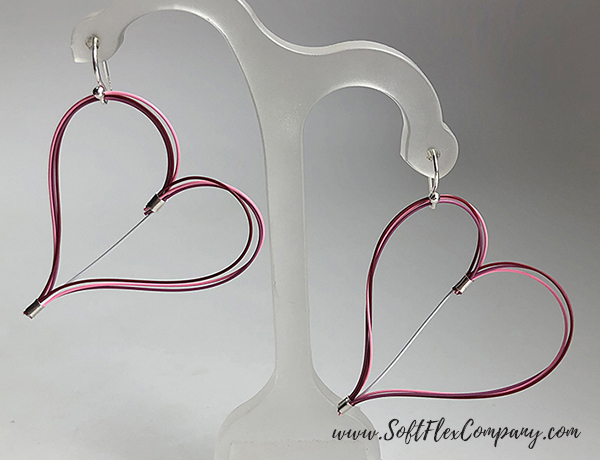 Join our Facebook group – VIB. Stay in the know. Stay up to date. From our bead shows to our video shows and sales, you can stay in touch with us. The community is full of artistic and helpful beaders and crafty people. Inspire and be inspired. Share your pictures and get the beading bug from others!
Visit the Soft Flex Company YouTube Channel!
Blog contributor Thomas Soles is the Trade Show Coordinator for Soft Flex Company. His favorite stones are Lapis and Pietersite. His favorite hobby is day dreaming. And his favorite mustache is Tom Selleck's. As you can see, he has a healthy (or possibly unhealthy) sense of humor. You can write to him at [email protected]