Are you a jewelry designer or looking to sell some of your crafty creations? Today we are looking at the best websites for selling handmade jewelry. We have collected some tips and helpful links. Everything you need to get started selling your handmade designs. If you are already a jewelry designer, we have links so you can create a wholesale account with us. Sign up to get a discount on wholesale beads, wire, tools and more. We love our designers and want you to succeed! Making jewelry is fun, wouldn't it be so much more fun if you could make a living doing it?

If you are a designer, you need superior tools. Don't settle for economy tools that you will need to replace frequently. Soft Flex Professional Tools are the best option for enhancing your tool kit. They are quality that you can trust! Our Soft Flex Professional Tools are manufactured in in the USA. Our pliers are precise and exact. The quality of your work will be augmented by your choice of top-of-the-line tools.

These precision strength European Flush Cutters are a high quality tool for the professional jewelry designer. You can cut any diameter of Soft Flex and Soft Touch and most gauges of Soft Flex Craft Wire.
This tool is manufactured in Europe. These cutters are constructed of stainless steel with ergonomic foam cushion handles. Precision Strength Flush Cutters have a lap-joint, a smooth spring return and a Rockwell Hardness of 61.
Where to Sell Jewelry – Soft Flex Reviews the Best Websites for Handmade Jewelry:
Are you looking for a place to sell your beautiful homemade jewelry? The jewelry industry is worth approximately $70 billion! The demand for jewelry has grown tremendously. And as a result, today there are a lot more places to sell jewelry - both locally and online. The jewelry niche complements many other product categories such as fashion, accessories, bridal, and more. It is important to choose the very best place to sell your jewelry - one that not only fits your needs but that can also give you a fair offer. So why not try your hand at the market? Whether you're a pro looking to sell or a newbie to jewelry making, we have a guide to handmade jewelry websites for you: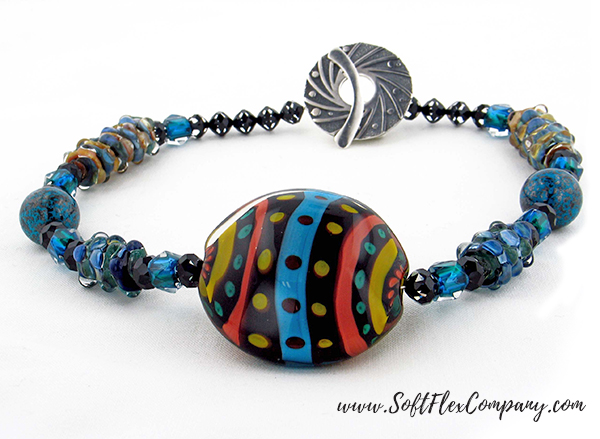 How to Sell Jewelry Online
While you are not guaranteed to become a world-famous jewelry maker overnight, we do have some tips to help make you a profit with your beautiful pieces of jewelry art.
Price Things Appropriately
Remember, your time is valuable and it took time to accrue the items to create your jewelry. Your overhead can include how long it took you to shop your base items, labor, and the time spent packing and shipping. Don't undersell your jewelry. Selling your items at a low price devalues your work, time, and effort. It is always better to entice more buyers with quality, rather than just a good price.
Use High-Quality Photos
The best images are taken in bright light with a white or neutral background. Understanding how to frame your creations in photos will make them eye-catching and interesting.Either take a product photography class or hire a professional.
Keep Up with the Trends
Research what the latest trends are, which pieces are hot sellers, and which are timeless statements. You will need to keep your customers engaged by updating your product range and adding up-to-date trends to your store. Keep in mind that fashion is an ever-evolving niche with new trends and fads.
Wear Some of the Jewelry
Wear what you plan on selling to experience for yourself what it feels like. If you can't wear it all day, your customers won't be able to, either. It's also a good idea to take pictures of you wearing the item. Wearing your jewelry at bead shows is a great way of networking. People that love your designs will comment on them and inquire about how to get them. It is possible to sell your designs right off your neck in some circumstances. Always wear your jewelry if you are looking to advertise.
Advertising is Key
Social media is your best friend when it comes to selling and advertising your homemade treasures. Post, upload, and engage with your followers to sell jewelry online. Check out our Facebook group – VIB. Our group is full of creative jewelry artists and designers. Chatting with the members of our active board will often provide insight and help regarding your jewelry.
Create Good Deals
Create deals that your customer won't be able to pass up. These can be 2-for-1 sales or buy-one-get-one-free specials. Be sure to include the price for the set as well as the price for each piece separately. A good sale can spark healthy chatter about your jewelry store. Make sure you give your customers a great deal that will inspire them to return to your store.
Provide In-Depth Product Information
Everyone wants to know what they're getting ahead of time. By providing the materials used in the various designs upfront, your customers will know exactly what to look forward to. Be transparent and you will have happy customers.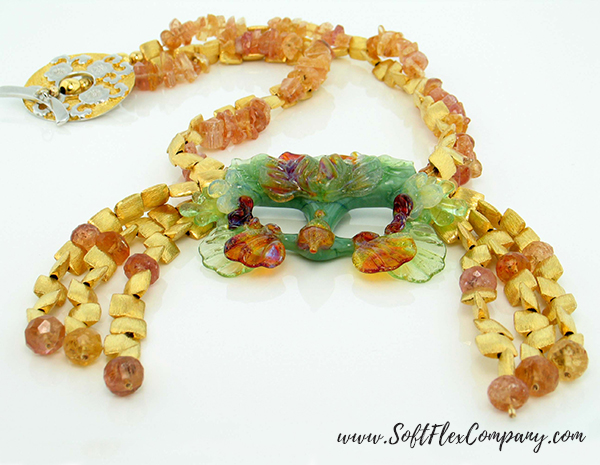 Consider Becoming a Wholesale Designer
If you are in the States, a resale license (the name may vary by State) will allow you to shop for wholesale goods and avoid sales tax. This doesn't mean you get to dodge taxes, you will report on the tax you collect from paying customers and pay that later. But a resale license can be an invaluable tool for getting better prices on the items you need to purchase to maintain your business.
One good thing about having a resale license is that distributors and companies will often have a pricing tier that is only available to wholesale buyers. You will often see much larger discounts than retail customers see. This means, you are not only avoiding sales tax, but you are saving big on other discounts.
Create a Wholesale Account With Us
At Soft Flex Company, we offer a tiered discount structure for jewelry-making designers. If you use our products in your designs and resell them as a business, you are considered a wholesale designer and after a few short steps, you will be able to purchase from us tax free and receive automatic wholesale designer discounts.
Discounts for Designers
Purchase an Assortment of Products from our online catalog and receive the following discounts:
20% off up to $249
30% off $250-$349
40% off $350+
Free shipping on orders over $50 shipping to a U.S. location. No tax.
Click to download PDF of Wholesale Designer Information and Application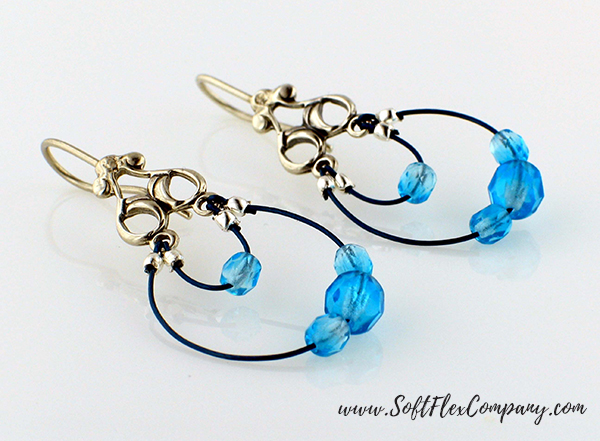 Best Place to Sell Jewelry Online
The best place to sell handmade jewelry online can vary from maker to maker. Do a little research on each of the sites listed and see where your product and design best fit in:
1. Etsy
Etsy is the best place to sell handmade jewelry online. You are bound to find a loyal customer base just waiting for your handmade goods. Etsy claims it has 30 million buyers around the world, which is a lot of traffic for a startup like you. Lots of people know what Etsy is, and trust the platform as a place to buy handmade goods.
There are no monthly fees to keep your stuff on Etsy. Once you pay the listing fee, your goods can sit in your store until you sell them.
Amazon waived their monthly fee and has a great deal in exchange for having your work featured on one of the most-visited websites. There's an easy way to add different custom fields to your listings on Amazon Handmade, which makes it really easy for customers to select all the options they need to make a purchase from you. Choose text or number input fields, or create a drop down list of options for customers to choose from. You can even have different prices set for the custom options selected.
3. Aftcra
Aftcra features only work with handmade products from the United States, which means that you won't be competing with the mass-produced goods on other websites. You can also import your listings directly from Etsy.
4. eBay
eBay is a great way to get you off to start selling, as the bid prices can give you an estimate of what your customers think your best products are. You can list up to 50 items a month with no listing fee. After that, you pay pennies per listing. eBay is a well-known auction site for all kinds of different products, including handmade and homemade crafts. The site used to have a separate marketplace specifically for sustainable items, which was a good fit for many handmade artisans. It has since discontinued that marketplace but continues to work on various green initiatives that are likely to fit with various handmade products.
5. Artfire
The ArtFire marketplace is home to artisan goods of all kinds. From handmade jewelry and crafts to vintage clothing and supplies. It only costs pennies to list your goods for sale in a standard shop, and you can have up to 250 active listings. There are no ads on shop pages and no ads on the item pages either.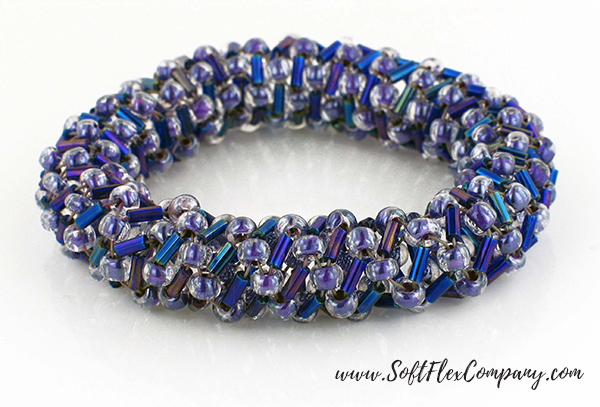 6. Bonanza
Bonanza allows you to import your items from platforms like Amazon, Etsy, and Shopify without charging you any fees. No listing fees and no monthly store fees. You pay a commission fee when your stuff sells. It charges fees based on the sale price of your item, plus any amount of the shipping cost over $10. So if you sold an item for $20 and shipped it for $13, your fee would be based on a price of $23. Bonanza charges you 3.5% of this price; in our example, you'd pay about 80 cents.
7. Shopify
Shopify is the best e-commerce platform that has everything you need to sell online. Shopify is an excellent option if you want your own space to sell, rather than being listed alongside a dozen other shops. It has easy-to-use templates and pre-made designs to simplify the creation of your website.
8. Squarespace
Squarespace is the all-in-one solution for anyone looking to create a beautiful website. If you're fairly tech-savvy and jewelry-making is more than just a hobby, Squarespace is the way to go for ultra-professional looking websites with a few simple clicks.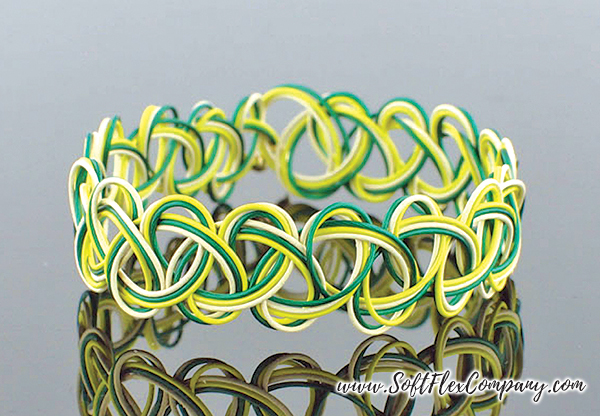 9. Social Media
The best tip for marketing products is through the use of social media. Your Facebook friends and family are fabulous promoters of your products and online fashion bloggers are always looking for pieces to add, and with your experience, they will post your products for the small fee of sending one of your pieces for free.
Sharing posts on social media is vital to keeping your business in the loop. Whether you sell through Facebook Marketplace or on Instagram, you are bound to find the perfect audience with the help of some key hashtags. Connect with fellow jewelry sellers or fashion designers to promote one another's work on social media.
10. Zibbet
Zibbett is a marketplace that enables artists to sync the inventory they have listed in various sales channels like Pinterest and other marketplaces for greater exposure. You get your own custom domain and website that stands alone to sell your products.
11. eCrater
eCrater is both a free Web store builder and an online marketplace. If you are a seller, you can set up your own online store for free, where you can browse and search millions of products in different categories.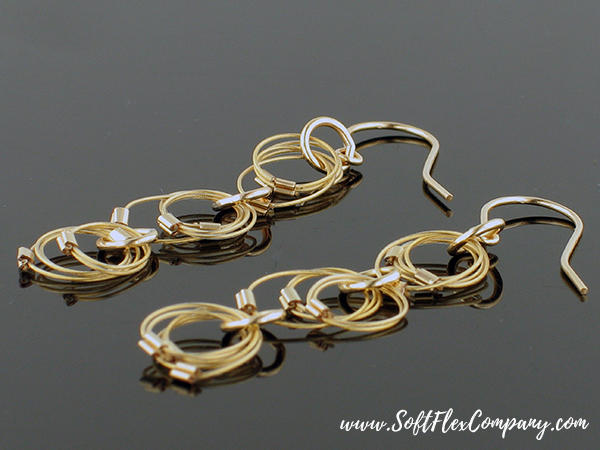 Handmade Artists' Shop started as a community forum for crafters and artists to share their products and seek and share advice with each other. Now you can also browse and purchase products directly on the site.
13. SpoonFlower
SpoonFlower has a more specific niche than many of the other sites on this list. The online platform allows designers to create their own patterns for things like fabric, wallpaper, and gift wrap. Designers can then sell the fabrics they've designed or use them to create other handmade items.
14. Meylah
Meylah is an e-commerce platform where crafters and other small business owners can sell handmade crafts online. Not only can sellers list physical products for sale, but also digital products like patterns, tutorials, and digital downloads.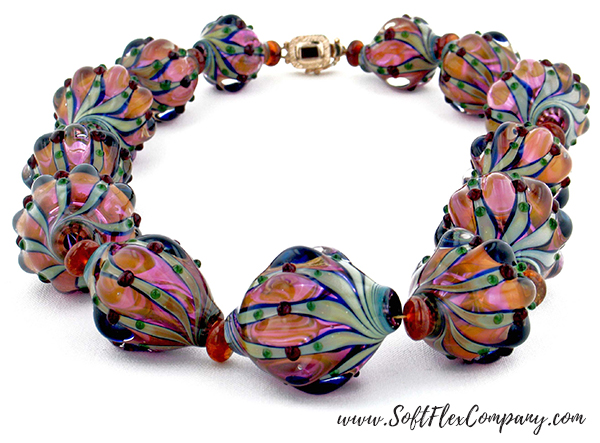 Unique Handmade Jewelry
Jewelry is a consumer product that has no boundaries and it appeals to both men and women no matter their age. Be unique and stay away from fake products.
Find inspiration, practice beading techniques, and create beautiful DIY jewelry designs with our free beading tutorials, our beading blog, beading tips & tricks, articles, free printable items and gorgeous inspiration from Soft Flex Company co-owner Mike Sherman's Design Gallery! We lead our industry by providing simply the best products and services. We celebrate our innovative ideas and proudly inspire creativity with our passion to educate. We are also dedicated to exceeding the expectations of our customers and are grateful for their continued loyalty.
The dimensions of our beads and findings are listed in an item's detail page as length, width, and depth. These measurements are the exterior dimensions of an item and how much space it will take up in your project. Most of our beads and findings measurements are given in millimeters. We measure the diameter of our beading wire in inches.
We take great care to choose quality items from reliable vendors and manufacturers. When we are able to release the country of origin of an item we carry, this will be noted on the item's detail page. Many of our items are made in the USA.
For more information on handmade jewelry websites, contact us today!
Join Our Wholesale Designer list.
We offer deep discounts and sale to our designers. We are a great asset to your jewelry company. We are eager ears if you have questions and we love to see our designers succeed.
Click to download PDF of Wholesale Designer Information and Application
Join our Facebook group – VIB. Stay in the know. Stay up to date. From our bead shows to our video shows and sales, you can stay in touch with us. The community is full of artistic and helpful beaders and crafty people. Inspire and be inspired. Share your pictures and get the beading bug from others!

Visit the Soft Flex Company YouTube Channel!
---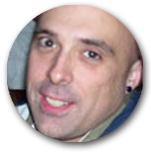 Blog contributor Thomas Soles loves Jazz Age writers and crunchy french fries. His favorite gemstones are Lapis and Pietersite. His favorite hobby is day dreaming. And his favorite mustache is Freddie Mercury's. As you can see, he has a healthy (or possibly unhealthy) sense of humor. You can write to him at [email protected]