Share the Love
If you love Soft Flex, please share the love & use these badges on your own site!
We'd be thrilled if you linked back to our site!

To add one of our banners to your website or blog:
Right-click on one of the images below to save the file to your computer (Save Image As ...)
Add the banner to your website or blog and link it to http://www.softflexcompany.com/
Directions for how to add the image to Blogger and Wordpress are at the bottom of this page.

Love Soft Flex? Tell the world ...

200 x 50




Do you use simply the best beading wire in your designs?
Emphasize the quality products in your designs!

| | | |
| --- | --- | --- |
| 120 x 90 | 125 x 125 | 200 x 50 |
570 x 380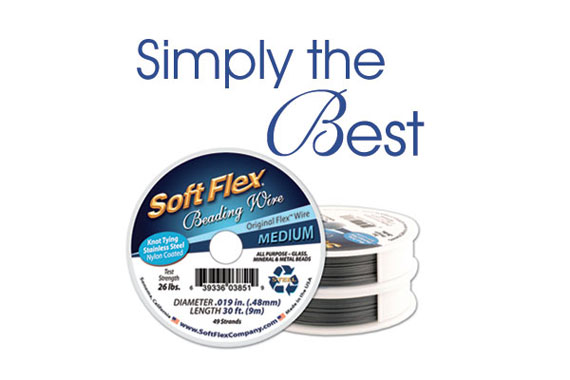 In Blogger:
Go to Layout: Add a Gadget, and select "Picture".
Browse to find the image where you saved it on your computer.
Link = http://www.softflexcompany.com/.
Save

In WordPress:
Go to Media: Add New to upload the image from where you saved it on your computer.
Once the image has been uploaded, copy the URL appearing in the File URL field
Go to Appearance: Widgets
Add an Image Widget to your sidebar
Paste the URL into the Image URL field
Link URL = http://www.softflexcompany.com/
Save