Deck the halls with beaded jewelry! We have homemade Christmas gift ideas for you. We have a selection of seasonal earrings that can be finished in minutes. We have DIY Christmas ornaments and holiday projects. Best of all, a beginner can make any of these designs if they watch these easy to follow tutorial videos.

We have crafts that are easy enough for all skill levels to master! Earrings are the perfect gift. All you need is a couple of scraps of beading wire and crimps. You can finish a pair of earrings in a flash! Add beads or braid the wire and you have a colorful design that looks amazing. Beading wire is also great for ornaments or ornament covers. Want to bedeck the tree with beads? We will show you how to make a garland! We have also Craft Wire projects that are easy to make! You are sure to find some holly jolly inspiration for your holiday gifts and decorations!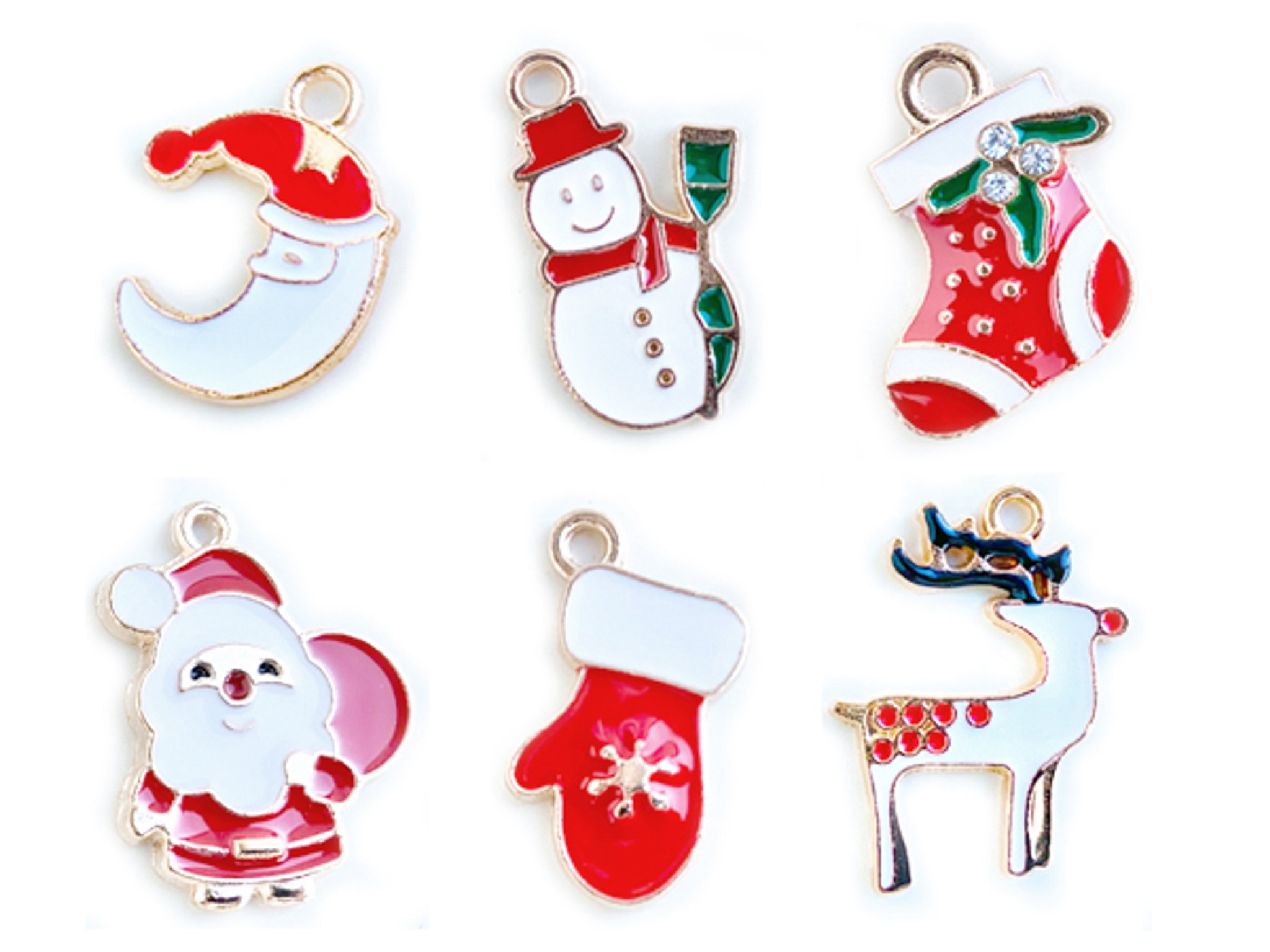 Check out our holiday category. We have so many fun themes and colors in store for you! Grab a Nutcracker design Kit or a Christmas Bundle. Gift a themed set of beading wire colors to your favorite jewelry designer. Shop beads and components that are perfect for fall. This collection of bead supplies was curated by beaders for beaders. Make your holidays magical!
12 Easy Christmas Earrings And DIY Christmas Decoration Ideas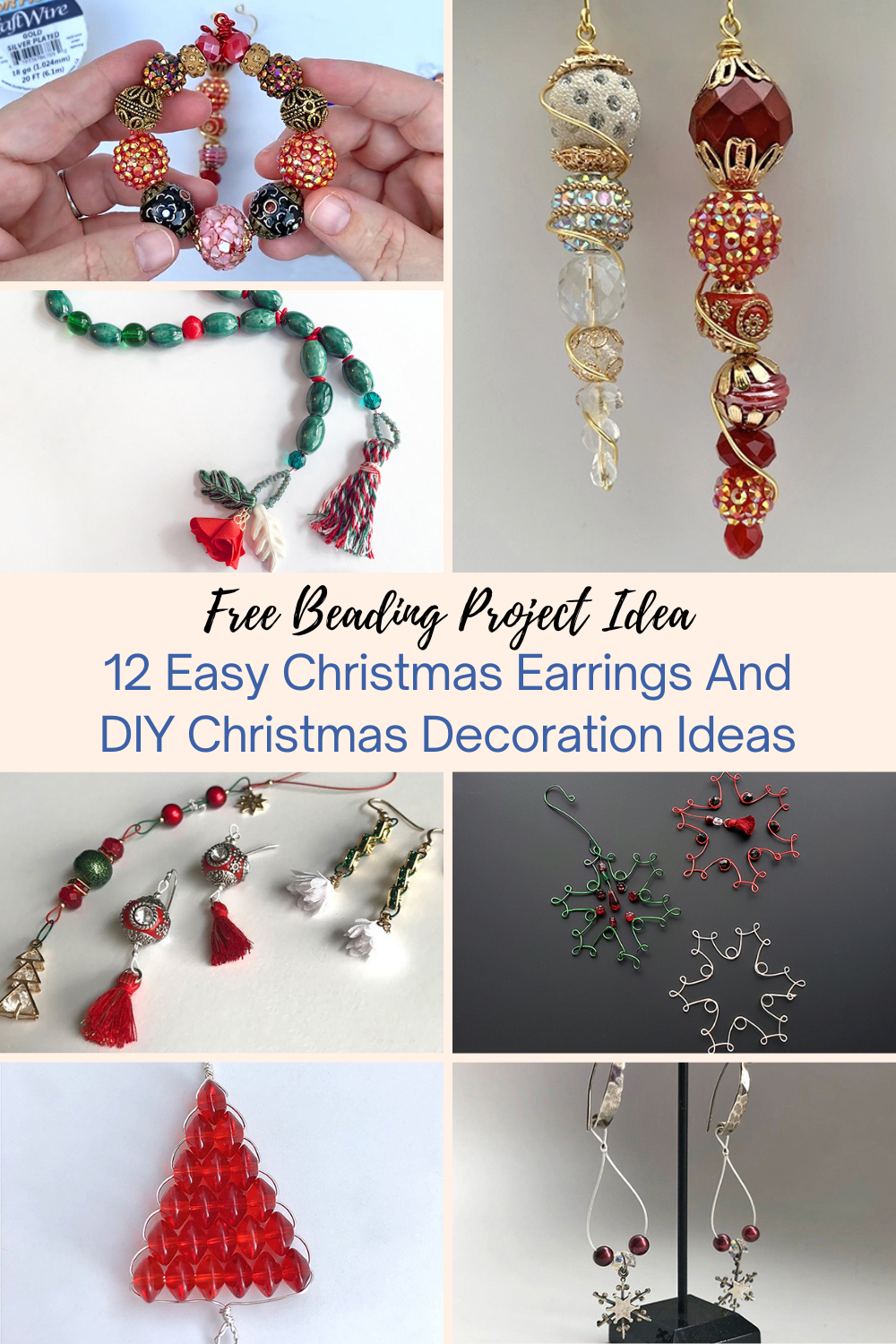 How To Make Easy Painted Mistletoe Earrings With Colourful Soul
You can find Colourful Soul Pop-Outs and Ultimate Paints on our website. Pop-Outs are a blank canvas and every painted design will be unique. Kristen turned her Pop-Outs into a gorgeous pair of mistletoe earrings. These paints are very forgiving and are perfect for a night of creativity with the family!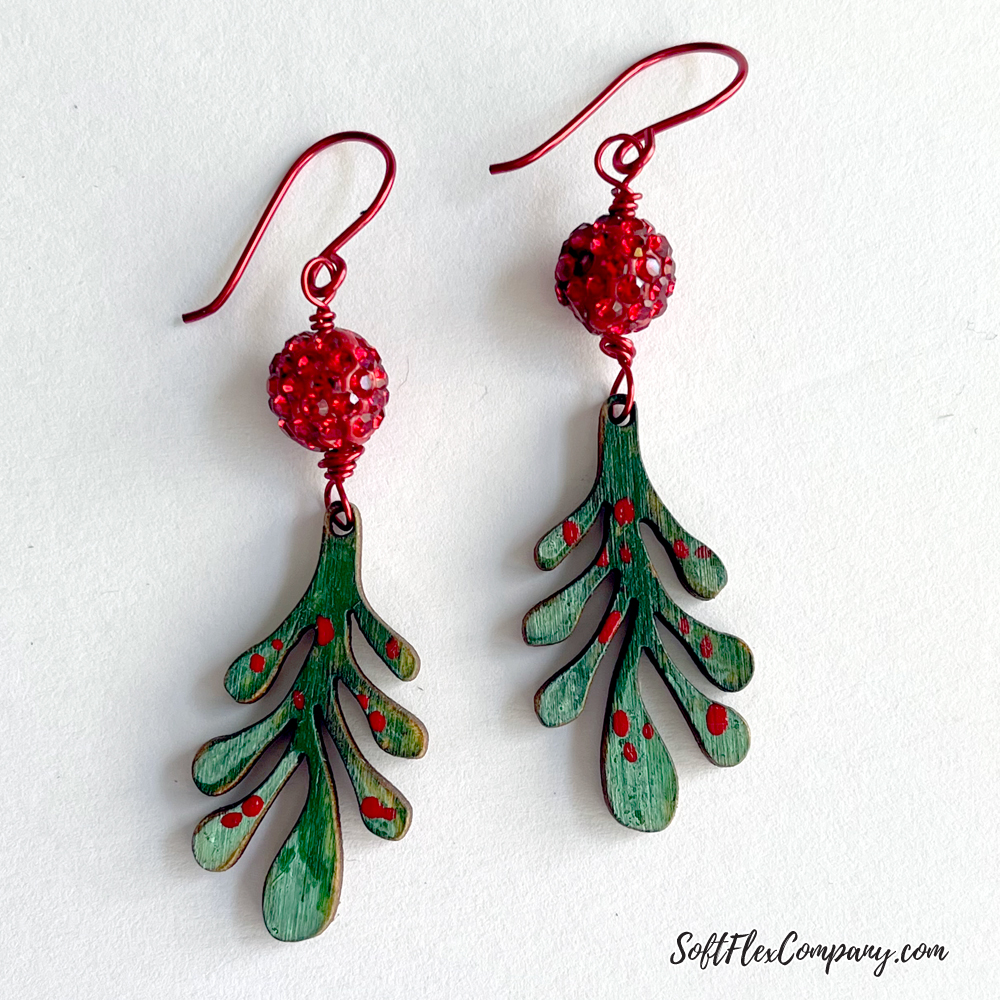 How To Make A Beaded Christmas Garland With Econoflex Hobby Wire
Econoflex is our hobby beading wire. This wire does not have the strength or drape that our premium lines have. It was designed as a wire for hobby and craft projects - think beaded ornament covers, lamp shade accents, napkin ring accessories, and more. This wire is versatile and easy to work with and it is ideal for economy minded crafters that don't want to spend a lot of money. Create a garland that gives your tree some real Christmas spirit!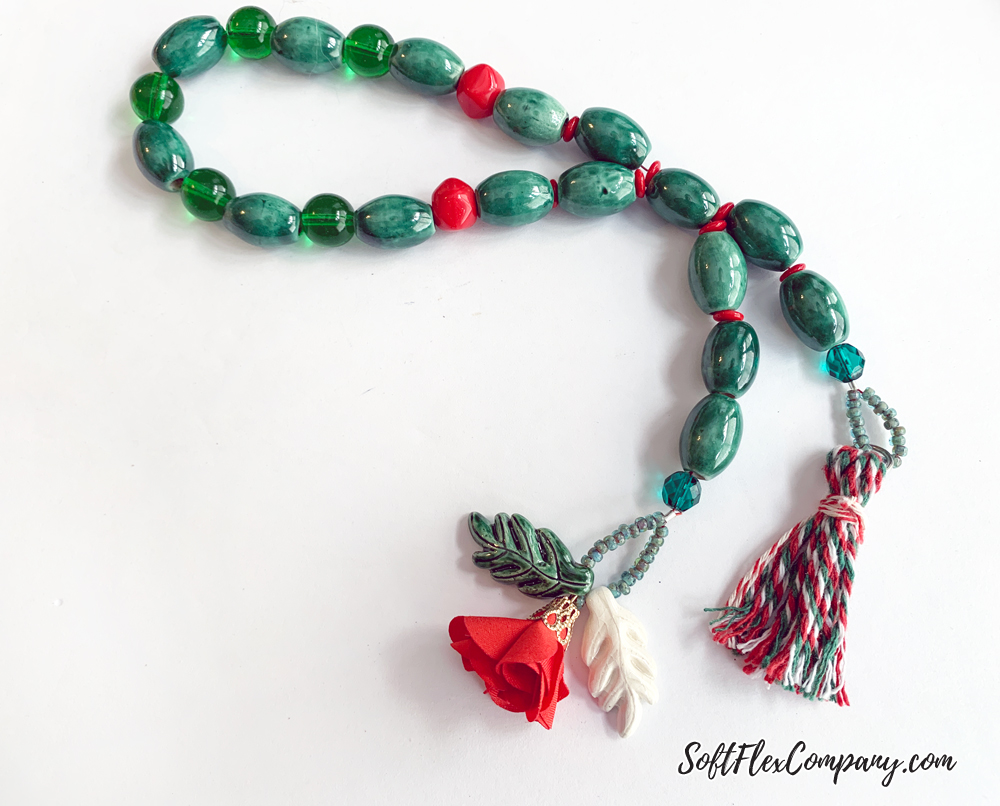 How to Make Retro Christmas Earrings
Candy canes and silver lanes aglow! Kristen made these sweet earrings with candy canes from our Retro Christmas Design Kit (Sold Out). The kit is no longer available, but you can make these cute earrings with Christmas charms or themed beads. They are super simple to make and are a wonderful accessory to your favorite Christmas sweater!
How To Make A Beaded Icicle Ornament
Beaded Christmas ornaments are a great way to personalize your holiday décor. Soft Flex Craft Wire is a firm wire that holds its shape, unlike the drape of a beading wire. These icicles are so quick and easy to make. This is a great activity for the whole family. These stunning ornaments can be finished in minutes. They are perfect for the Christmas tree or giving out as accents to gifts. Your loved ones will be amazed at how thoughtful you were this year!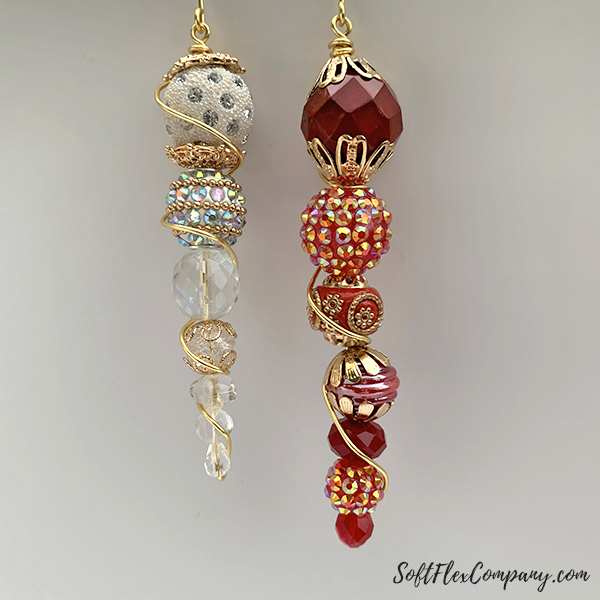 How To Make A Beaded Christmas Tree - Great For Ornaments Or Earrings
This cute little Christmas tree is much easier to make than it looks. This video will have you making your next favorite holiday ornament in no time. If you can tie a pair of shoes - you will be able to make this tree with no problems. Turn this charming little decoration into a pair of earrings or hang it on your Christmas tree!
How To Make Beaded Ornament Covers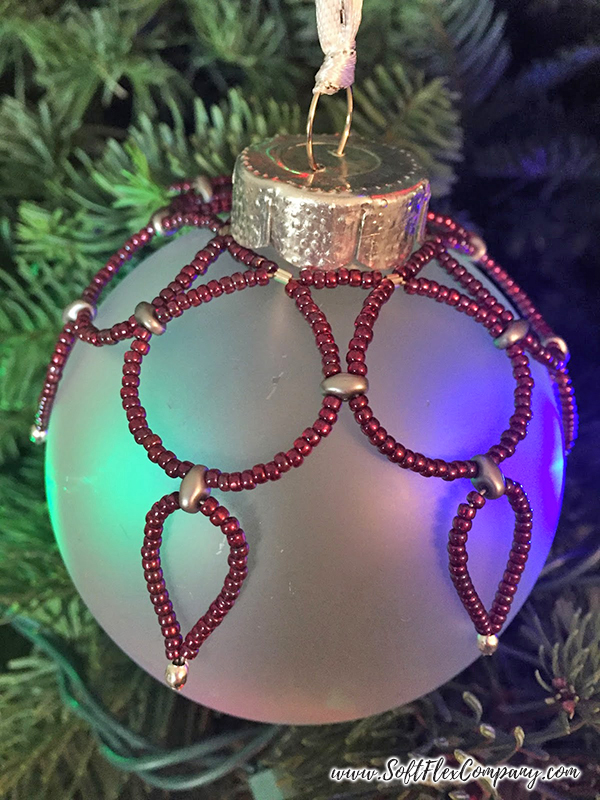 Learn how to adorn your favorite Christmas ornaments with beads! You can make so many different designs with a little bit of beading wire and practice. Follow both of these links to learn how to make these elegant Christmas ornament enhancements.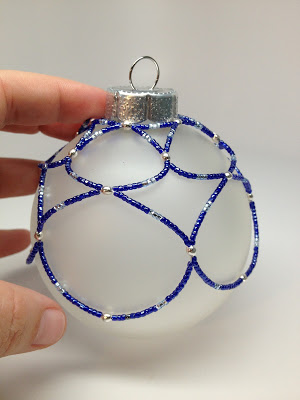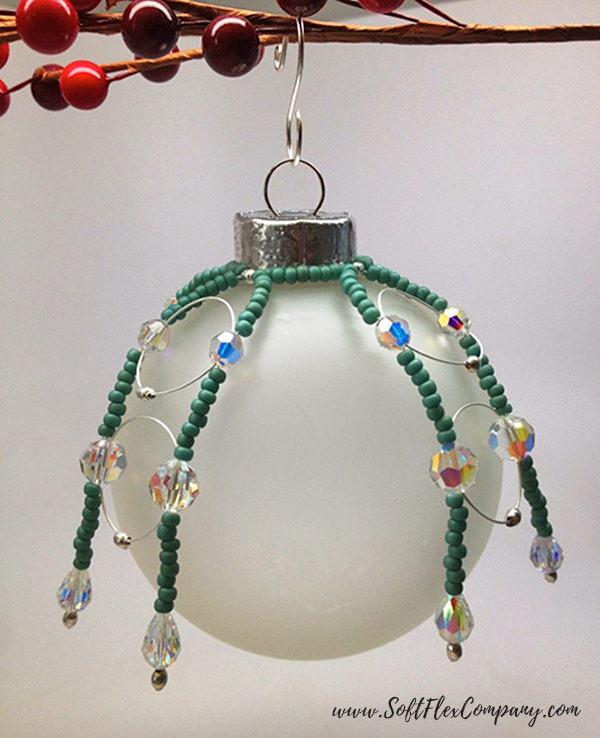 How To Make DIY Beaded Icicle Earrings With Craft Wire
The best thing about making earrings is that you can use whatever beads you have on hand. Have green beads that just don't seem to fit into a normal necklace design? Have red beads that don't seem to gel with other beads in your collection? Craft Wire and seasonal colors will make the merriest earrings!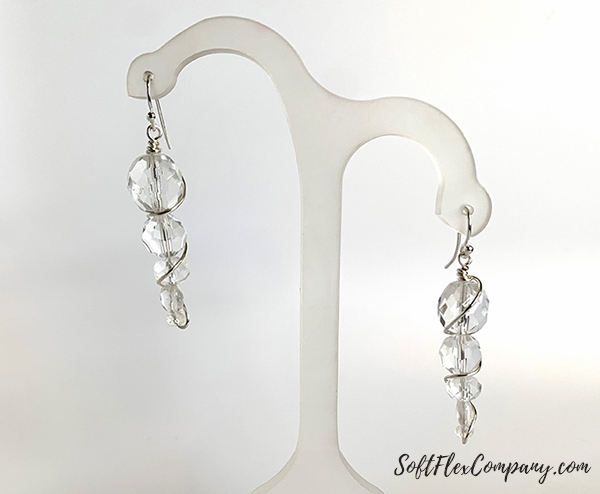 How To Make Beaded Wire Wreath Ornaments for Christmas
Make a seasonal wreath in traditional Christmas colors or go with the blue and white of Hanukkah. Any of these projects can be tailor made to fit the holidays you celebrate. Grab the beads and colors that represent you!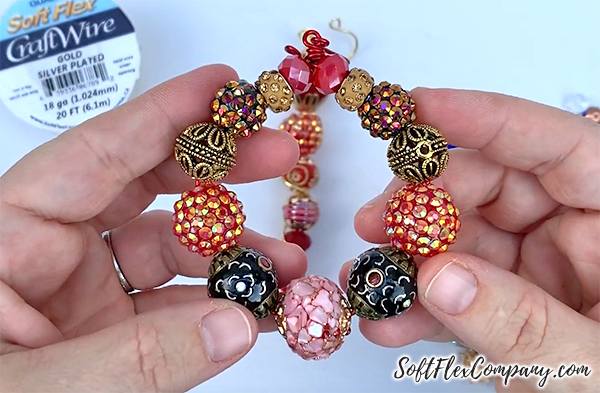 You can bead the entire design or show off the Craft Wire. Find instructions for the design below, here: 4 Festive Craft Wire Christmas Ornaments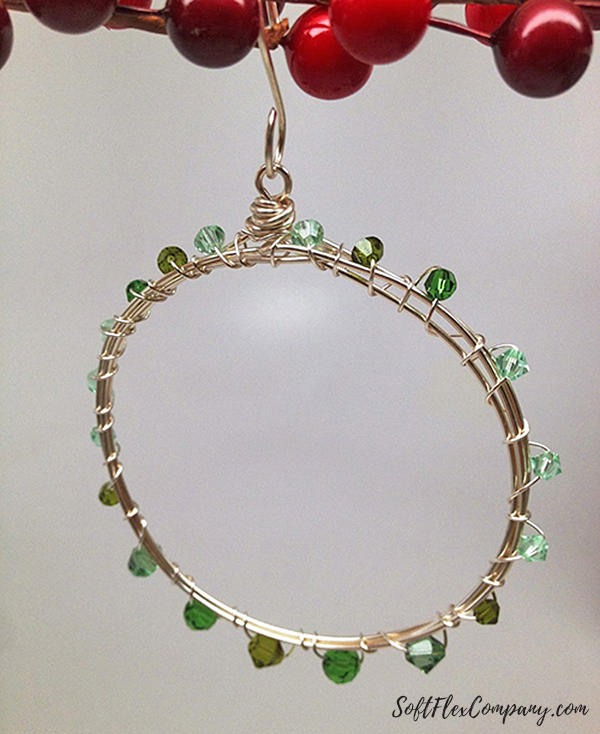 How To Make A Holly Jolly Christmas Ornament And Earrings
Earrings are just super easy to make and to personalize. They are the perfect project for remnant wire or beads you have in very limited inventory. The ornament demonstrated is a great way to think out of the box and create a beaded piece of art for your tree.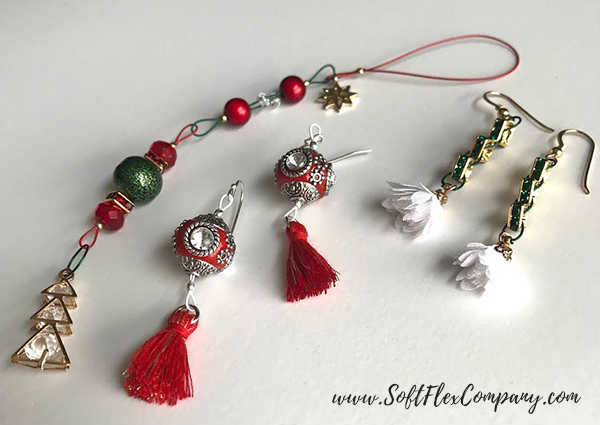 How To Make Homemade Christmas Decorations With Craft Wire
Snuggle up with Kristen and Sara and learn how to use Craft Wire to create easy ornaments. This is the perfect project on a cozy morning with a yummy cup of hot chocolate or coffee.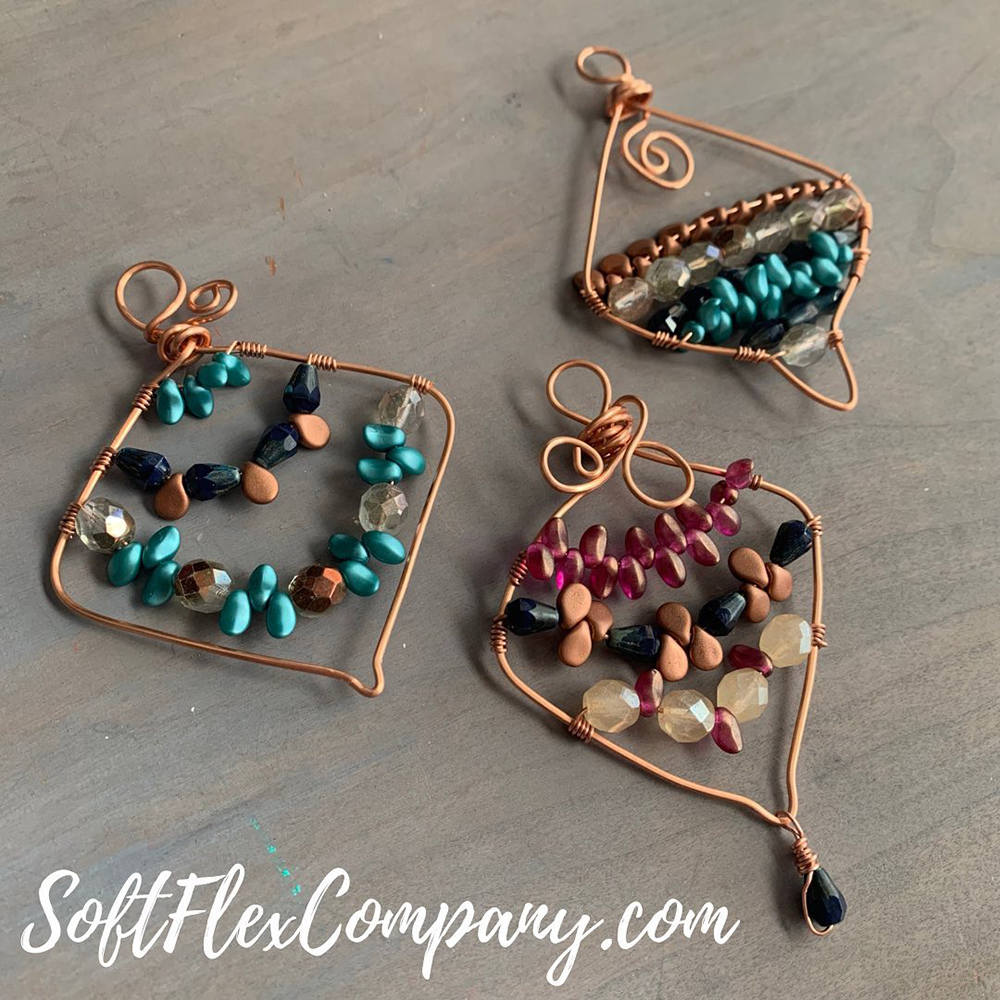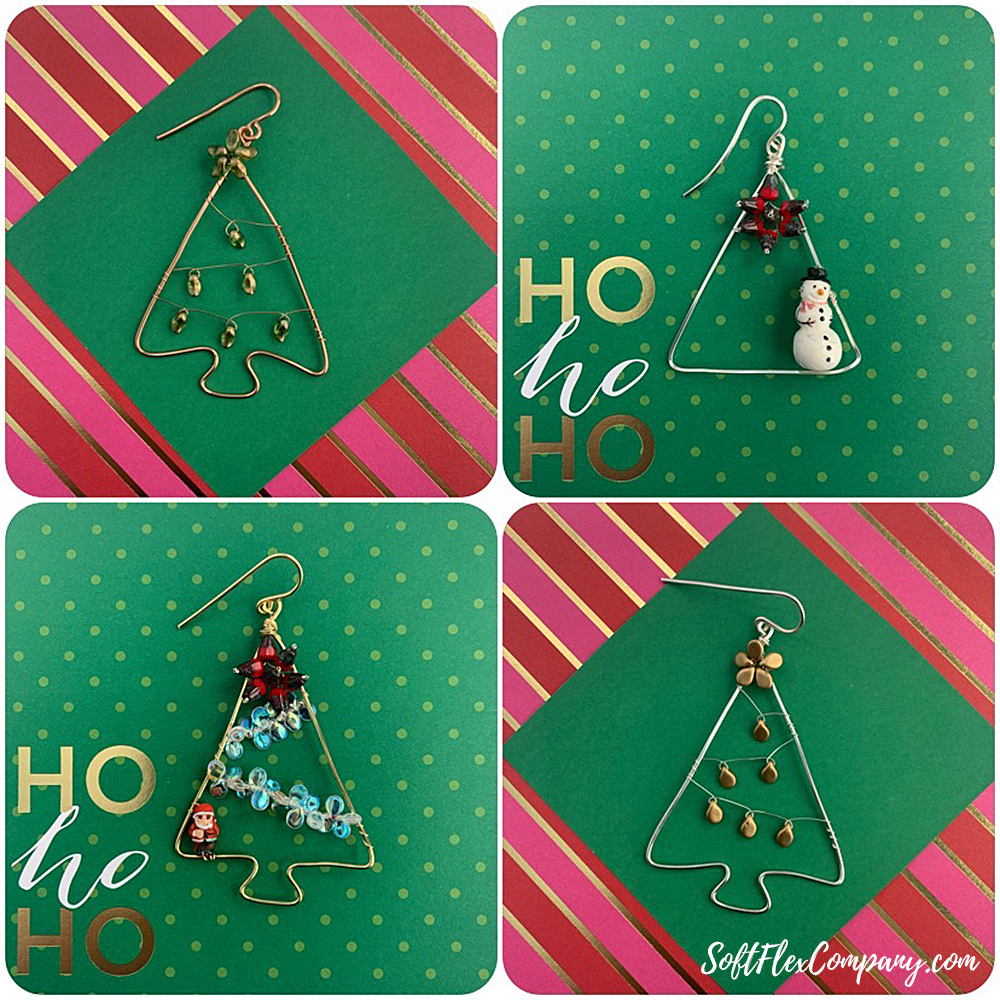 Quick And Easy Last Minute Earring Gift Ideas
Visit the Soft Flex Company Gallery and learn about our website and products. Sara will give you some inspiring designs ideas and technique tutorials. Check off everybody on the list with these last minute gift ideas!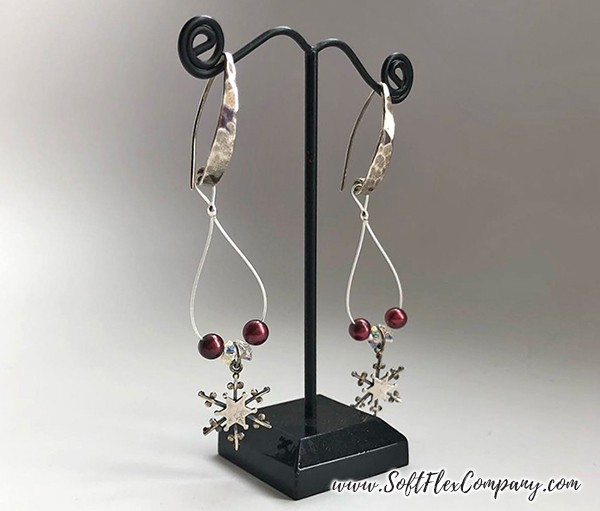 Snowflake Ornament Using Soft Flex Craft Wire On A WigJig
WigJig Jig Boards are perfect for the crafter that wants to make consistent shapes and sizes. They allow a crafter to place a pattern beneath the jig board and replicate the shape and size. With the pegs placed, you can repeat that shape over and over. This allows for a professional and uniform finish on all of your wire worked gifts.
Join our Facebook group – VIB. Stay in the know. Stay up to date. From our bead shows to our video shows and sales, you can stay in touch with us. The community is full of artistic and helpful beaders and crafty people. Inspire and be inspired. Share your pictures and get the beading bug from others!
Visit the Soft Flex Company YouTube Channel!
---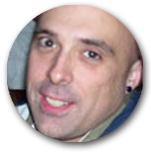 Blog contributor Thomas Soles loves Jazz Age writers and crunchy french fries. His favorite gemstones are Lapis and Pietersite. His favorite hobby is day dreaming. And his favorite mustache is Freddie Mercury's. As you can see, he has a healthy (or possibly unhealthy) sense of humor. You can write to him at Thomas@SoftFlexCompany.com