Do you like a challenge? If a jewelry making challenge excites you, you need to check out our beading Design Kits. Our Design Kits are created to be stimulating and thoughtful. We pick a theme and then fill the kit with colors and components that reinforce that theme. Each month is a new and exciting theme. One month, we chose to explore the mysteries of Greece in our Santorini Dreams Design Kit. Another month, we celebrated motherhood with our Mom Rocks Design Kit. We love to challenge our friends. Are you up for it?

Design Kits are a fantastic way to improve your jewelry making skills. Each kit comes with everything you need to make a bunch of beautiful jewelry (you just need the tools). The challenge comes when you sort through the included beads and components and string jewelry that suits you. There are no right or wrong answers in the kit. Every design is something you choose. If you follow our Facebook group or watch our live videos, you can see how wildly different other creative minds interpret the same materials you are using.
Tuscon Sunset Design Kit - 5/5
Written by Connie Starr Fensky on Jul 22nd 2019
Goodness Gracious! This kit is everything I dreamed and then some! I've opened it, and I have to let it stew some before I start--I don't have Facebook, so I'll have to wait until the video comes out on YouTube to see what ideas someone else has for it, but I have several germinating. Absolutely stunning colors!
Soft Flex Company Design Kits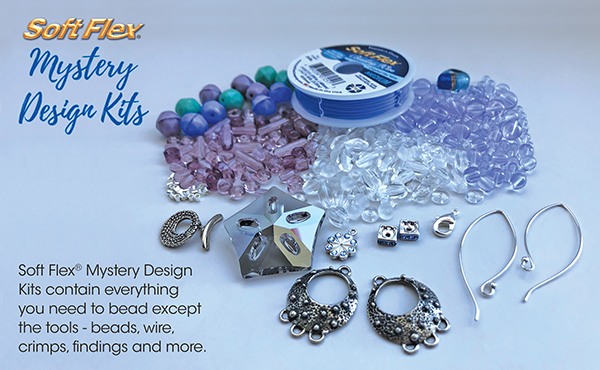 Before we begin, make sure you check out our latest Design Kit - the Unicorn Sparkles Design Kit. We think you will adore this magical kit. The elves in our workshop love unicorns. But they also love elegance. This fun kit is a sophisticated take on a fantasy theme. We think you will be surprised at the mature and lovely designs you can create with this lovely kit.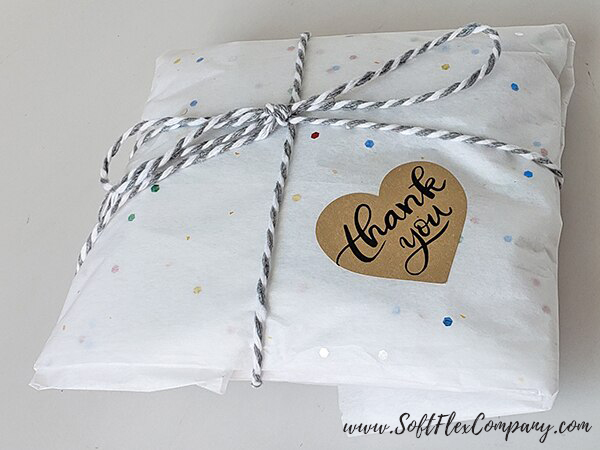 The Unicorn Sparkles Design Kit is a fanciful celebration of whimsy. Magical vibes are found in abundance in this kit full of mythical colors – sparkling silver, prismatic rainbows, mystical purple, and more! Create your own fairy-tale jewelry with this legendary design kit!

A guest host will be doing a live broadcast on the Soft Flex Facebook page, with the Unicorn Sparkles Design Kit, on Wednesday, August 28th at 3:30pm (PST). If you'd like to join us in the design challenge next month, buy this kit and challenge yourself to try something new and unexpected. If you are new to beading, this kit comes with findings, beads, wire and surprises.
Supplies are limited, so hurry!
What is a Design Kit?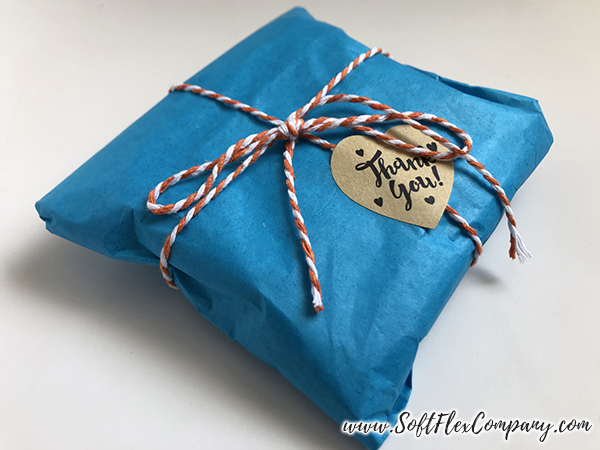 Design Kits are complete jewelry making kits. Everything you need to design a bunch of jewelry comes with each kit. The only thing you need are basic beading tools. Design Kits are themed. Each month, we create a new Design Kit. We like to be unexpected, some themes might be topical or seasonal, but others may be as unique as the rich colors of a Harvest Moon or the enigmatic splendor of a Mermaid's Lagoon.
We are a company that was founded by beaders. Our staff is passionate about beads. We have always loved the culture and joy of beading. We thought a jewelry making kit would be a fabulous way to have some fun with our beads. We also thought it would be a fun way to engage our friends and community.
Design Kits are a fantastic way to learn about beading. Even if you are an experienced designer, you will most certainly get some ideas and tips from others in our community. You might make a necklace and a set of earrings with a kit. Another designer might create an elaborate lariat with the some materials. It is a great way to see how other people tackle the same materials.
What comes inside a Design Kit?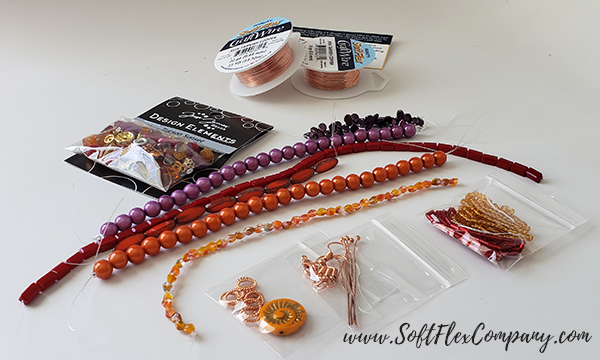 We try to make every Design Kit magical. We like to include limited issue beads and supplies. We also like to partner with other beading stores to include goodies that you cannot purchase anywhere else. Every kit has something unique and exciting. We put a lot of time and thought into the creation of each kit. With the amount of care and dedication we put into each kit, this limits the amount of kit inventory that will hit our shelves. Make sure you grab one while supplies last!
Each kit comes with a selection of beads. Inside, you will find a spool of Soft Flex Beading Wire or Soft Flex Craft Wire. Each kit has all of the jewelry components and findings you need to finish a bunch of designs - crimps, clasps, and sometimes ear wire.
From James:
Sara and I work together on choosing the beads and we move forward. I always make sure that we have approximately the same components in each kit so that you can create something as soon as you open the kit, you only need your tools. So in each kit I include wire, findings, seed beads, and around 6 different types of other beads, as well as a couple special items and a "challenge" piece. In the last kit, Tucson Sunset, the Soft Flex Craft Wire was the challenge as we had not featured Craft Wire before. We have also had memory wire, barrette blanks, and even rubber tubing. Once they are designed and I have everything in place, the warehouse kits them up and they are all wrapped individually like little gifts.
How do we put our Design Kits together?
From James:
The kits are a very fun process. The first thing we think about is the theme. The theme then directs the choice of colors of wire, beads and findings. For example, our most recent kit the Unicorn Sparkles kit. I knew that I wanted a unicorn kit because unicorns are very popular right now. I didn't want it to be rainbows though, I wanted it to be more of an elegant kit. I think that may have surprised people when they opened it up.
Mom Rocks Design Kit - 5/5
Written by Charlene Nunez on May 2nd 2019
Another awesome kit. You guys are going to love it!!
Let's look at previous Design Kits!
Here are some previous kit themes. We think you will love the colors and themes. We tried to think outside the box and make each Design Kit a special kit. For Halloween lovers, we dreamed up a ghoulish Black Magic Design Kit. During Christmas, we offered a jovial Holly Jolly Design Kit. We also offer some real puzzle boxes - Neon Nights was a kit full of pastel and vibrant yellow, it took a lot of people out of their comfort zone. But when they completed a design or three with that kit, we found that it became a favorite. Sometimes the most difficult kits lead to the greatest rewards.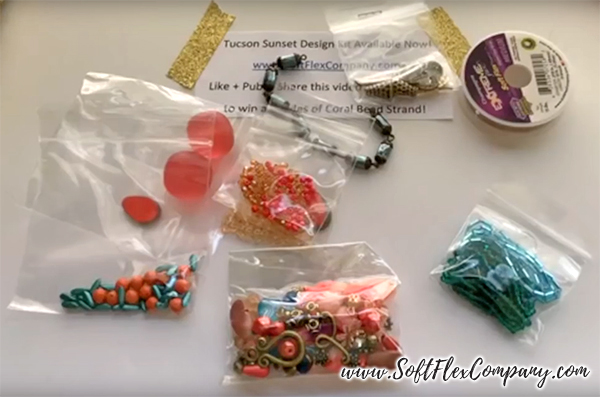 Shades of Coral was a celebration of Pantone's Color of the Year for 2019 - Living Coral.
Pantone honored Living Coral color as the color of the year. This warm color evokes so much. There is life and optimistic hope. Coral is playful and bouncy. It is inviting. Inspired by the colors under the sea, this palette will give you those beachy vibes - perfect for summer style jewelry designs!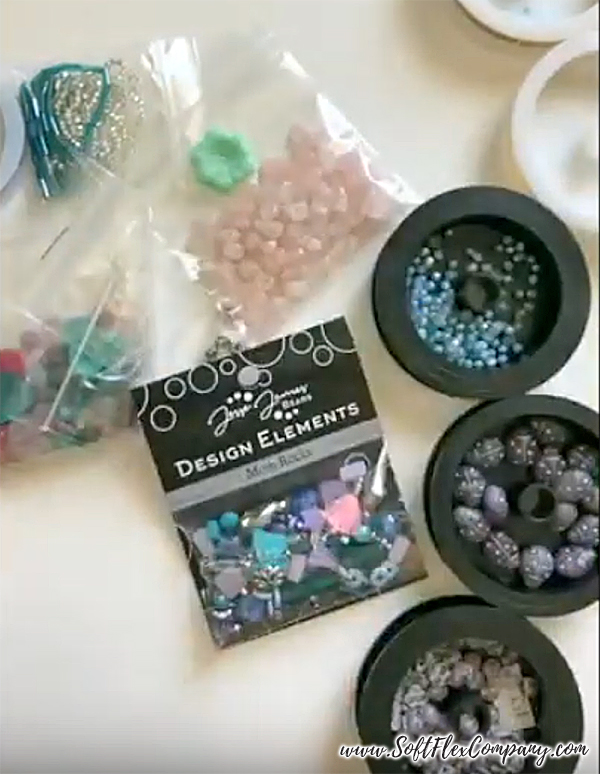 Mom Rocks was a loving celebration of the matriarch.
Mom, grandmom, fur mom or future mom – Mom Rocks Design Kit celebrated all the mothers in their many forms. Whether you are pretending to be a space princess, a wicked robot dinosaur, or making your fifth batch of "special juice" (water with 4 ice cubes and a splash of cranberry juice)- You are awesome. You manage school, life, children, and fun. - Moms Rock! This kit had all of the jewelry and components you need to make yourself or your favorite mom some wonderful jewelry!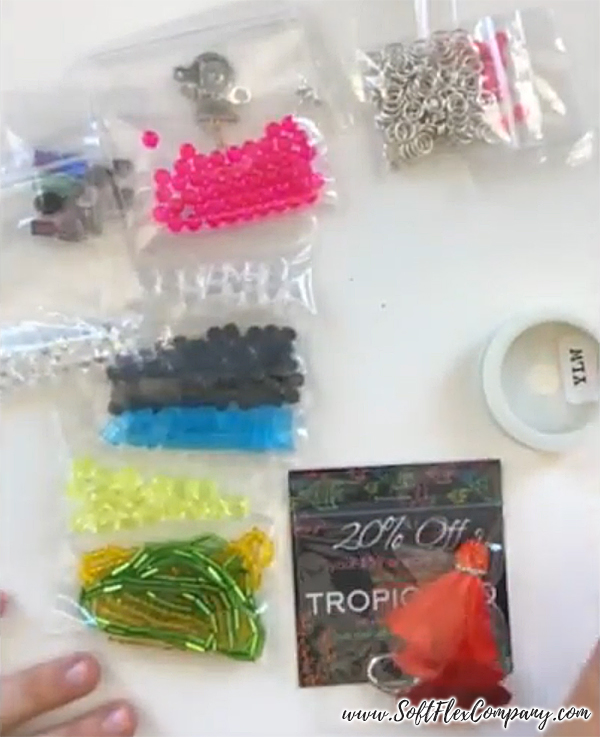 Neon Nights was a celebration of pastel punk and flash.
Neon Nights was designed as a loving tribute to the electricity of the '80s. Vibrant popping colors were the order of the day. Youthful pinks and lush glowing tones. This kit was a wonderful throwback to a time when optimism was soaring and the future was as bright as a television supernova. This was the perfect kit if you love your jewelry to demand attention. You won't be a wallflower with your Neon design!
Opening a Design Kit in front of a live audience.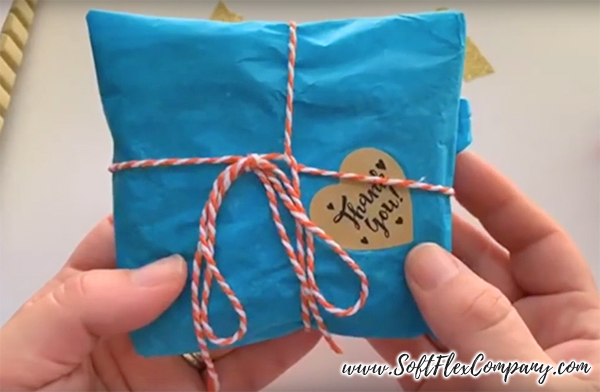 Once our Design Kits are in the hands of our happy beaders, the real moment of truth begins for one of our employees. At the end of each month, on a scheduled date, we open the Design Kit, live on Facebook, and create some lovely jewelry with it. The live design challenge is an incredible test of that employee's jewelry making skills. We do not rehearse these videos. We do not plan them out (well, maybe a little). We want an organic experience of discovery and creation.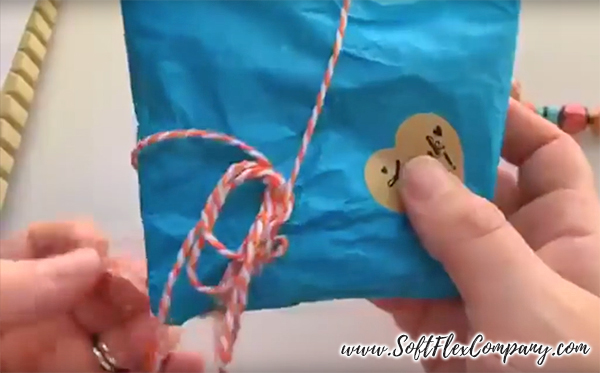 From Sara:
The kits both inspire us and the recipients. Not only do I enjoy helping to create the kits, recording the Facebook Live Design Challenge Video is my favorite work task. I feel like I get to meet up with a bunch of friends and bead on the last Wednesday of each month. The live feedback during the show expands my creativity and pushes me to try new things. After, getting to see what everyone else makes using the same jewelry making kit, is a real treat. I hope that we can continue to grow our live design challenges and have more and more participants experience this unique opportunity to share, grow and learn about beading together!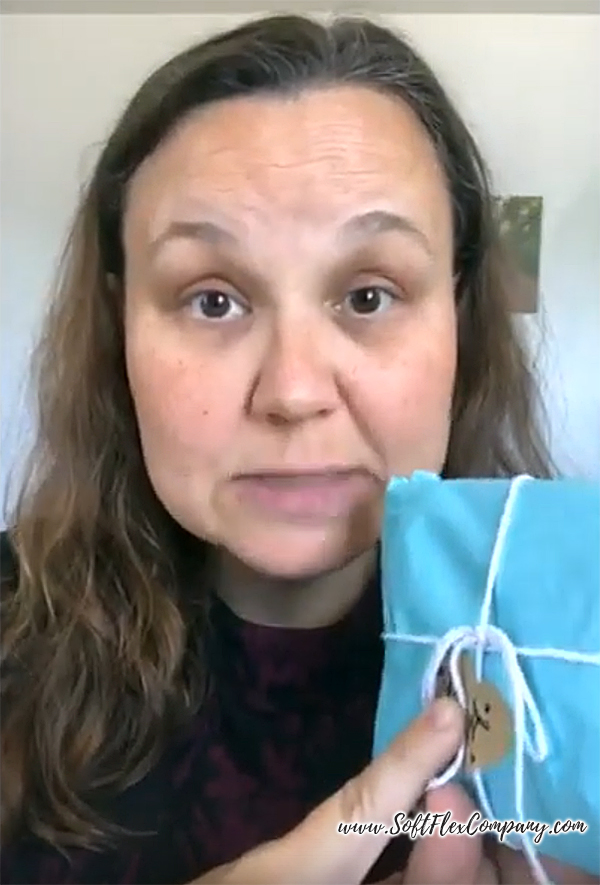 From James:
I think that the design challenge videos really help push peoples creativity because they see what our master designers, like Sara and Kristen, can do with the components and that helps them see some options and then off they go!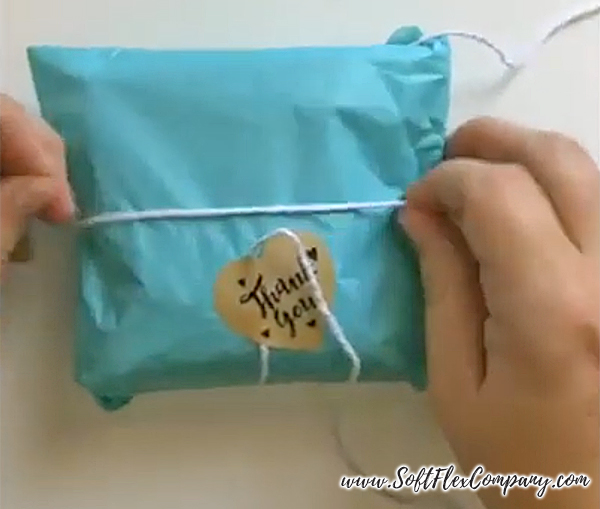 Sara has historically been our 'go-to' with our live challenge videos. But she is the mother of a brand new baby boy and other talented employees have taken up the challenge. It has been wonderful seeing how Kristen and James have responded to the spotlight. It might be nerve wracking to design jewelry while people watch - but they have knocked it out of the park.
Shades of Coral Design kit - 5/5
Written by Jeni Vadnais on Jun 8th 2019
The colors in this kit are delightful. They check all the boxes of colors I love. These coral beads are so versatile and will pair beautifully with other colors I love; such as teal and turquoise. I can't wait to see everyone's designs. I am also wondering who the mystery designer will be!!!!! Thanks Softflex for everything you do.
During the filming, our live challenge star will create a piece of jewelry. Some kits have lead to stunning necklaces. Sometimes we film a wonderful set of earrings being put together. The jewelry designs are always varied and unique.
Once we wrap up the live show, we then photograph our lovely new jewelry pieces. This allows for a crisp and visually stunning look at the jewelry that is not in real time. Sometimes a video does not always capture the true face of the jewelry we make - but a picture never lies.
Design Kits make some absolutely gorgeous designs. What have you made with yours?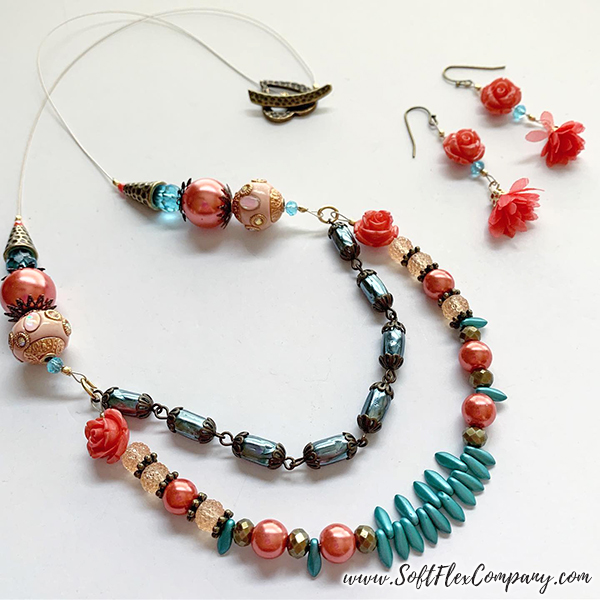 Enter our monthly Design Kit Challenge!
Join in on the fun! Each month, we love to see what you made. On our Facebook group - VIB, we have members of our group post jewelry that they made with the kit they bought. Every design posted to the group is an entry for our giveaway. Our giveaway prize is the next month's kit for free. You are not eligible to win the giveaway prize unless you post a design using your kit elements. The entrants are compiled to a list and then randomized. The winner is then selected using a random number draw. We never select favorites (too many great designs to choose from). Every entrant has a great chance of winning since the kits are limited inventory.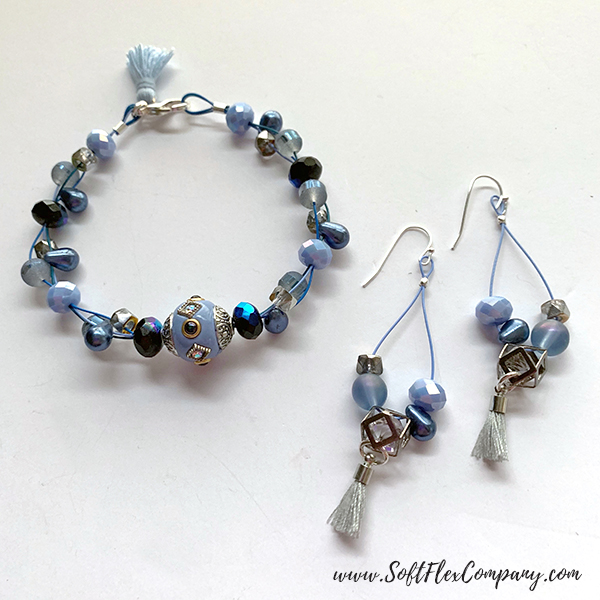 Grab your Design Kit! Buy your mystery kit when it goes on sale (limited quantity available). Don't wait too long, some kits have sold out fast!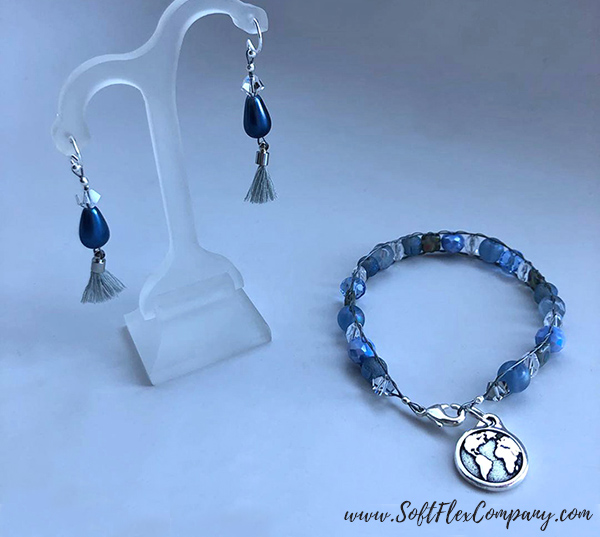 (VIB) Facebook Group - Join our Soft Flex Very Important Beading (VIB) Studio Group on Facebook. This will keep you connected to our community of designers. You do not have to be vocal. We love wallflowers, too. But if you want to post your jewelry, you will receive some fun feedback.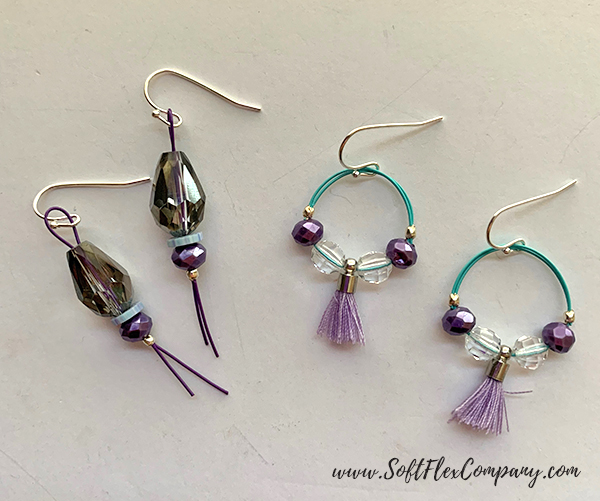 Shhhhh.... Please do not reveal the contents of your mystery kit when you receive them. This way others can enjoy the surprise opening theirs too.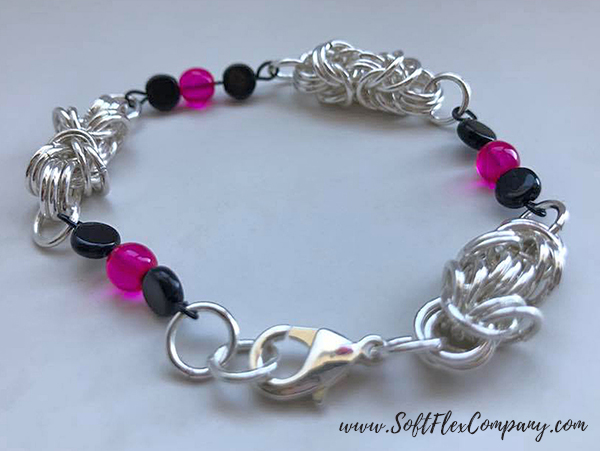 Watch our Live Design Challenge! On the last Wednesday of the month (time to be decided), login to the Soft Flex Company Facebook Page. Watch us unbox the kit and make a few designs. Or - you can watch at your own convenience as all videos are permanently available on our Facebook Page.
Now it's your turn! Post pictures of your designs in the VIB Group by the deadline posted. Every design you post is an entry to win our next available kit. Winner is chosen at random.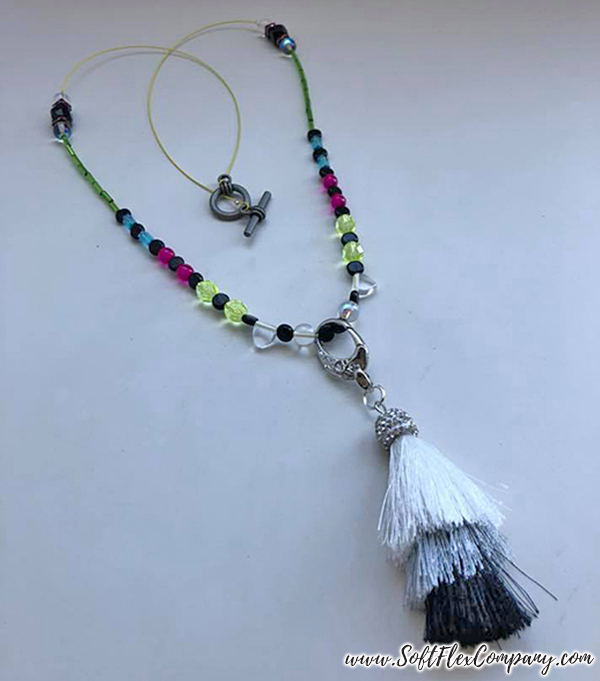 Join in! Simply post images of your design. Each design piece is a new entry. You can post one photo of ten designs or ten photos of unique designs. We tally each new design up. Once that is done, add a hash tag to your post. Each kit gets a new hash tag, for instance, the Tuscon Sunset Design Kit hash tag is #tucsonsunset - this makes it easy to track and search for contest entries. The hash tag will be revealed in the video and on the group.
We cannot wait to see what you made!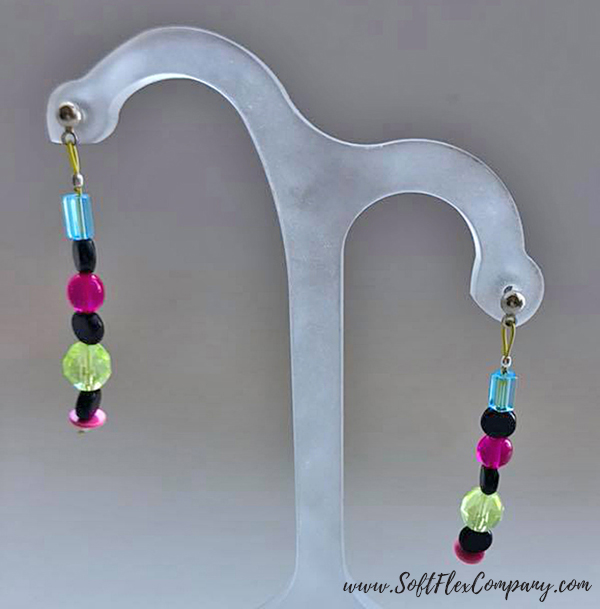 Join our VIB Facebook group if you love beaded jewelry!
If you have not joined the Soft Flex Company Facebook group yet, do so! We would love to have you. Our VIB group is full of talented jewelry designers and crafty folk. We love to foster the spirit of acceptance and inspiration. There are always lively discussions about the beading and the craft. There are giveaways and stuff you will not find any where else. We love active participants but do not require you to chat. If you do feel chatty or would like to hear some opinions about your Soft Flex strung jewelry, you can post your images and get feedback.
From James:
The amount of creativity that our VIB group shows with these kits is staggering! I can say from experience, it is not easy to design something on the fly, but it really is fun!
Here are some designs made by our group members from previous kits. You can search for designs made from our kits by visiting our group. Simply type in the hash tag from the kit you are looking for in the search option on the left hand side of the screen.
Shades Of Coral Necklace Designed by Soft Flex VIB Studio Member: Terry Murphy Matuszyk
See more of her designs on her Facebook page Pink Chapeau Vintage Jewelry
Mom Rocks Necklace Designed by Soft Flex VIB Studio Member: Emily McIsaac
See more of her designs in her Etsy Shop.
April Showers Jewelry Designed by Soft Flex VIB Studio Member: Kim Lamfers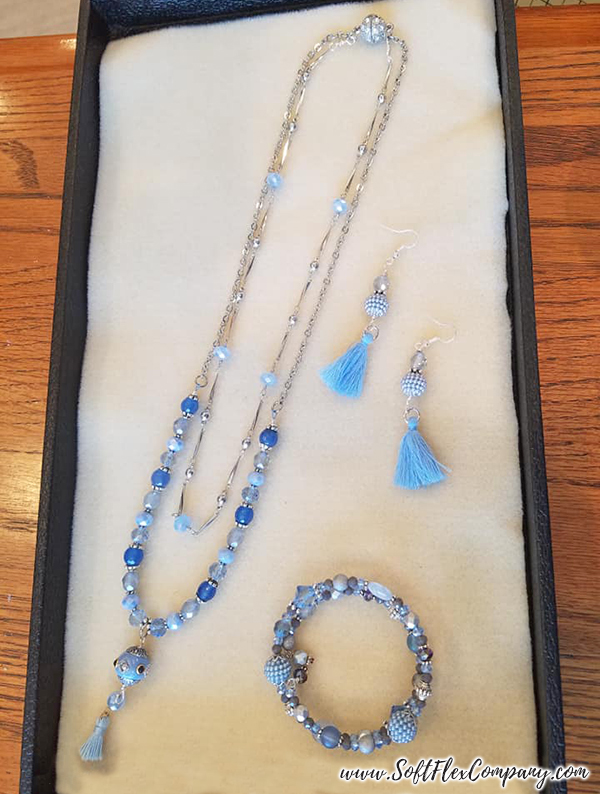 Don't miss out on the fun!
Join our Facebook group – VIB. Stay in the know. Stay up to date. From our bead shows to our video shows and sales, you can stay in touch with us. The community is full of artistic and helpful beaders and crafty people. Inspire and be inspired. Share your pictures and get the beading bug from others!

Visit the Soft Flex Company YouTube Channel!
---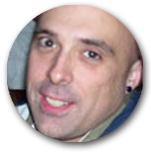 Blog contributor Thomas Soles loves Jazz Age writers and crunchy french fries. His favorite gemstones are Lapis and Pietersite. His favorite hobby is day dreaming. And his favorite mustache is Freddie Mercury's. As you can see, he has a healthy (or possibly unhealthy) sense of humor. You can write to him at Thomas@SoftFlexCompany.com