Happy Tuesday to you all! We adore colorful jewelry. We put together a fun little blog today featuring five of our latest Trios Beading Wire Packs. We think your jewelry making should be filled with bouncy and vibrant colors. We think your beading wire should be an included element in your jewelry. Expose your beading wire and show your colors! Let's look at how a colorful Trios Beading Wire Pack can make your jewelry vivid and fun.
Our Trios Beading Wire Packs came about when we decided to explore moods and holidays with color. We wanted to evoke the feelings of a given mood or the emotions of a holiday. Trios offered a cost effective way to add a splash of color to your beading kit. We have continue to add fun new themes. Today we are looking at some of our latest color offerings.

We have a large assortment of color beading wire to shop from. We have 30 foot spools if you like a particular color. We have 10 foot spools if you want a specific color for a couple designs. We also have Trios collections. Our Trios beading wire packs are comprised of three 10 foot spools of Soft Flex Wire. Trios are themed packs of color wire. We have Trios that evoke moods. We have Trios that celebrate the color spectrum of holidays. And we have Trios created to highlight our Design Kits.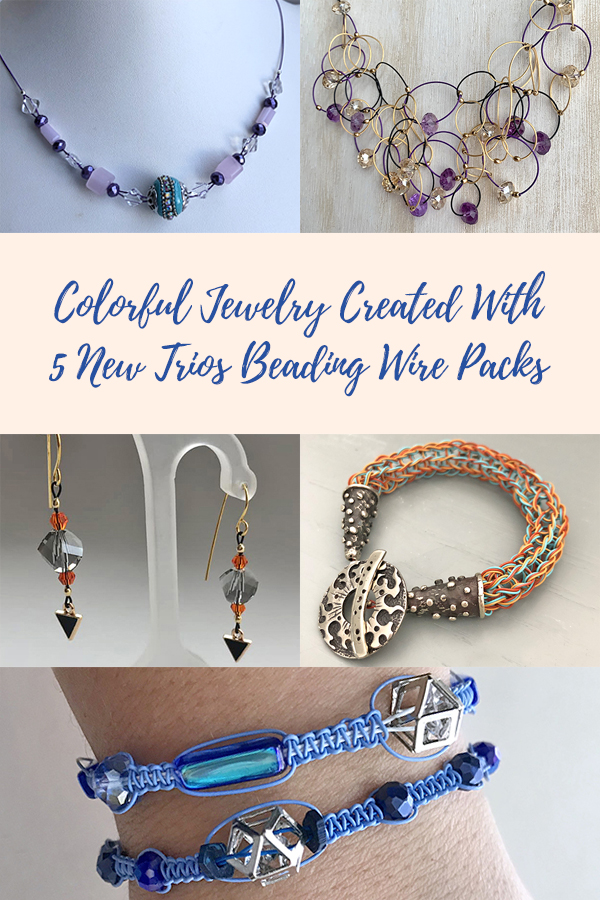 Mom Rocks
Mom, grandmom, fur mom or future mom – Mom Rocks Trios Beading Wire Packs celebrate all the mothers in their many forms. Whether you are pretending to be a space princess, a wicked robot dinosaur, or making your fifth batch of "special juice" (water with 4 ice cubes and a splash of cranberry juice)- You are awesome! You manage school, life, children, and fun. Moms Rock!

We included Pink Tourmaline, Turquoise, and Purple Amethyst Colors.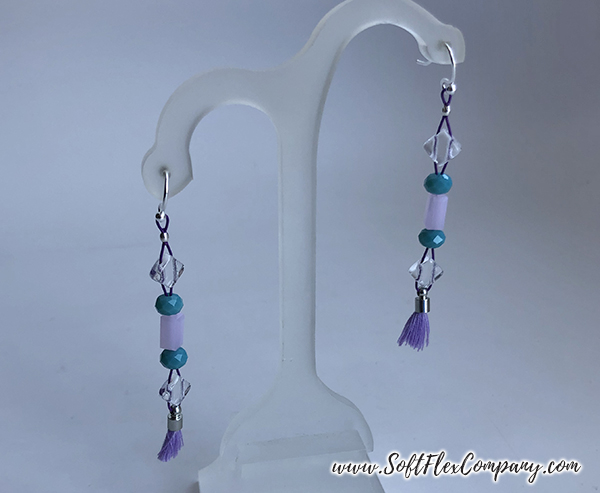 Take some 'Me' time and make some lovely jewelry. Everybody needs a moment to indulge themselves. Mom Rocks is a lovely foundation for whatever design you want. Punk rock mom or classy business formal. This Trios pack is great for every personality.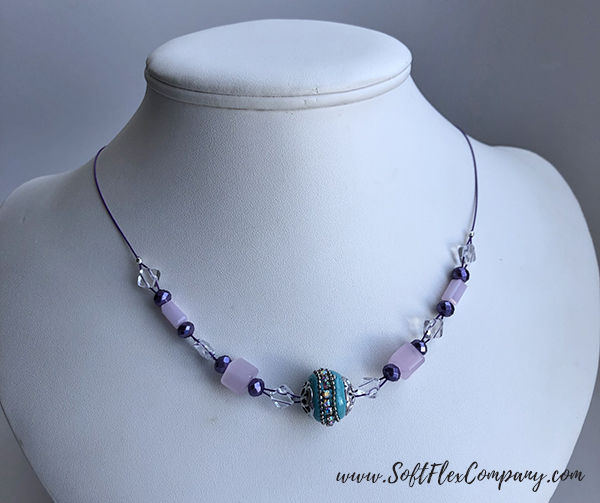 Earrings are so easy to make with Trios Beading Wire Packs. A small length of beading wire, some beads and an ear wire - and you have yourself a lovely new piece of jewelry. The limited amount of material and tools needed means you can create a new set of earrings for every night of the week. Show your colors, Moms!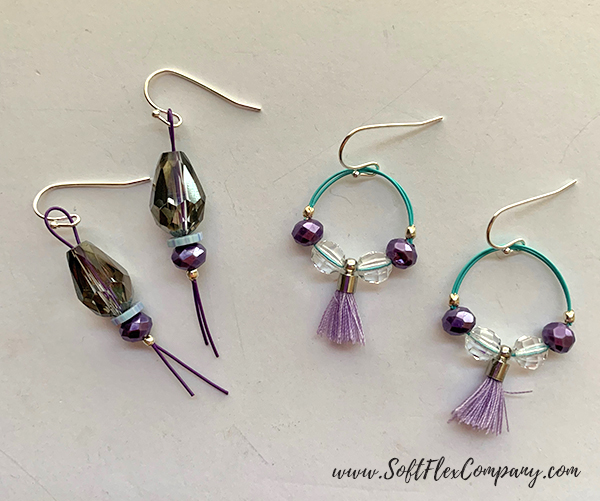 Purple Rain
Purple Rain is an homage to the otherworldly shade that we love. This Trios Beading Wire Pack is loaded with mystical tones of purple and salted with colors that pair well with it. This Trios Beading Wire Pack will give you dreams of wizard's towers and bards that travel with electric guitars. Cast a spell with every piece of jewelry you design!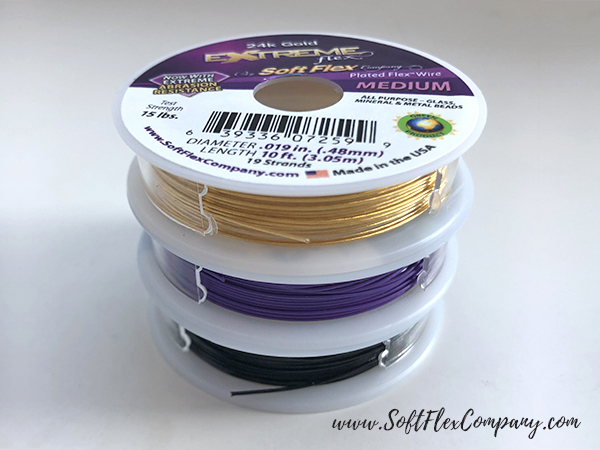 We included Purple Amethyst, 24K Gold, and Black Onyx Colors.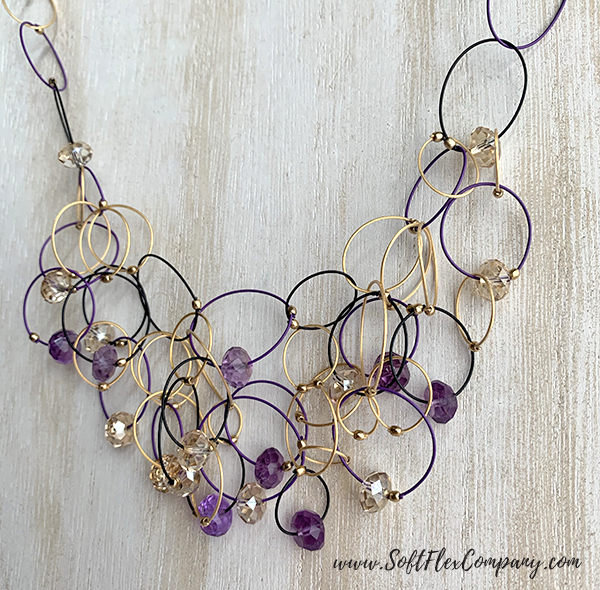 Purple Rain Trios Beading Wire Packs make delicious necklaces. Fabulous and colorful jewelry is so easy with this mystical collection of beading wire. Explore the magic and mysterious world of Purple Rain!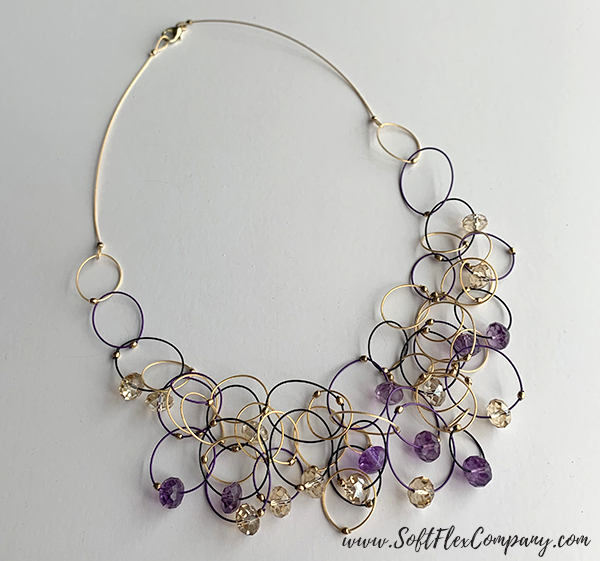 Southwest
The Southwest Trios Beading Wire Packs came about when Sara filmed her episodes of Beads Baubles And Jewels. She had recently moved to the Bay Area from the Sonoran Desert. For her episodes, she chose a color scheme she thought encapsulated the mystery and haunting beauty of the desert. These colors really evoke the spirit of the Southwest!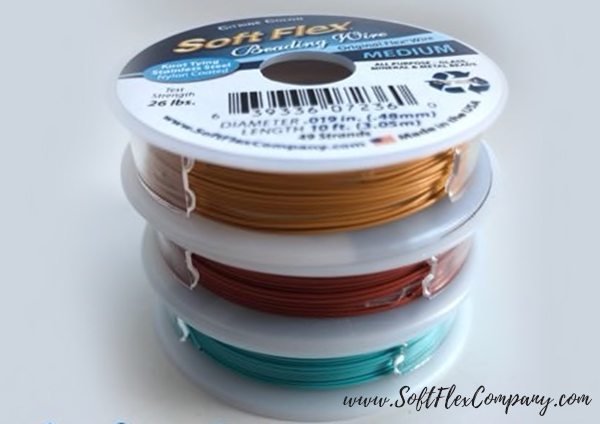 We included Turquoise, Red Jasper, and Citrine Colors.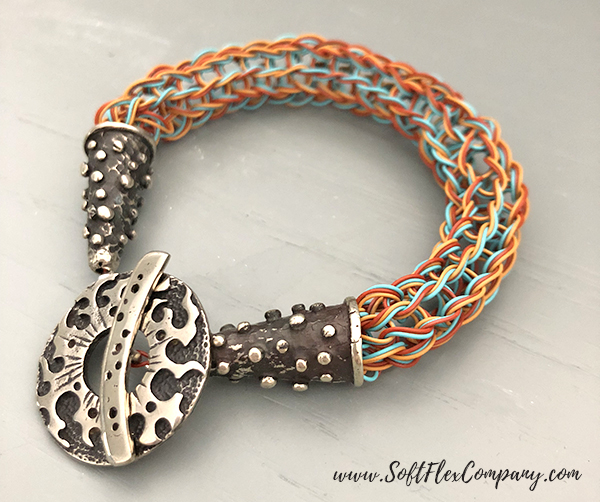 Winter Wonderland
Winter Wonderland Trios Beading Wire Packs are perfect for designers creating jewelry for Hanukkah and Christmas. These Trios have the sophisticated colors of the cold season. It has rich blues and stunning white and silver. This color assortment allows for seasonal jewelry but is great for elegant designs for any time of the year.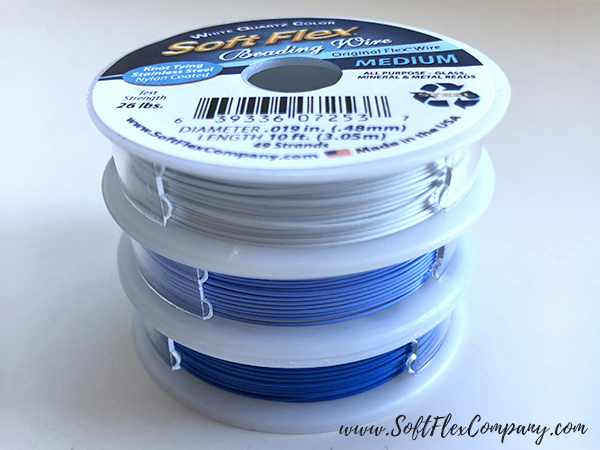 We included Tanzanite, White Quartz, and Blue Topaz Colors.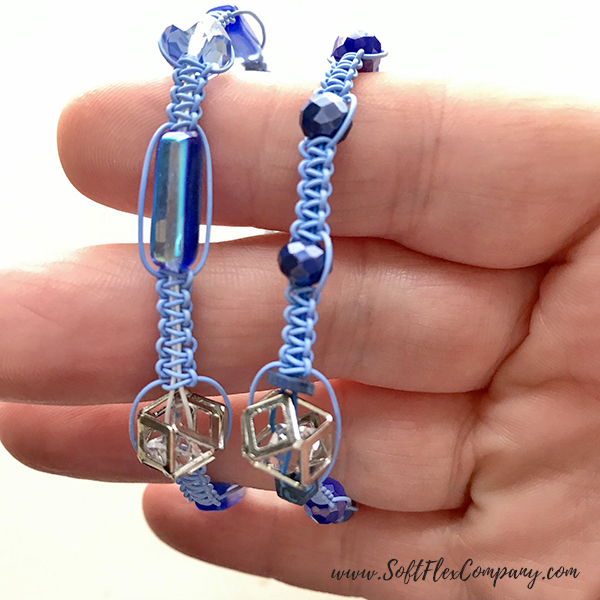 These colors just glow. Light lands on this radiant collection of beading wire like the chilly sun on a December morning. Your jewelry is going to be frosty and beautiful.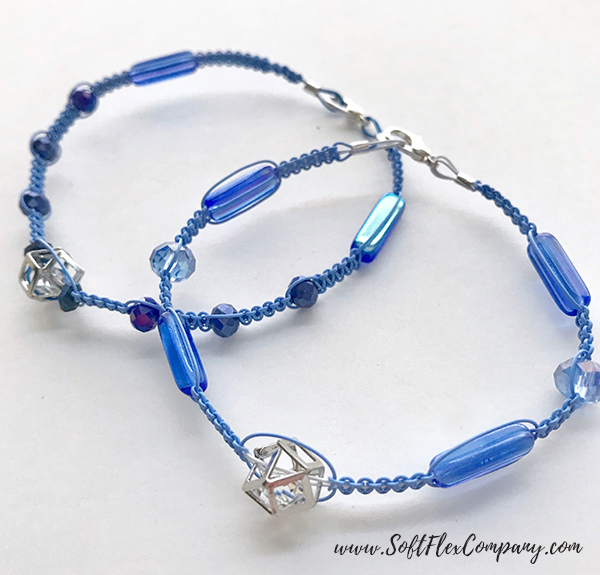 Make your season even merrier with Winter Wonderland Trios Beading Wire Packs. Whether you celebrate the miracle of oil, enjoy tradition, or cherish the birth of a messiah - these colors can represent your love for the winter months.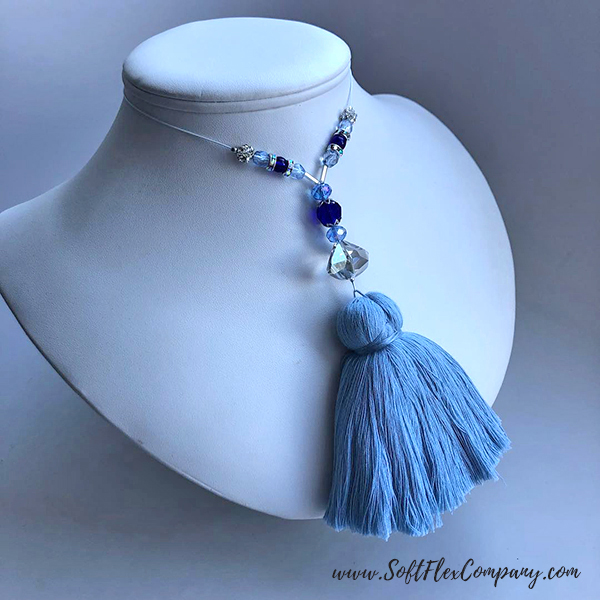 Amazing homemade jewelry makes for a great gift. These earrings are perfect for a fabulous season. So festive and elegant. Perfect for the office party or opening gifts with the grandkids. Grab your jewelry making supplies and get crafty!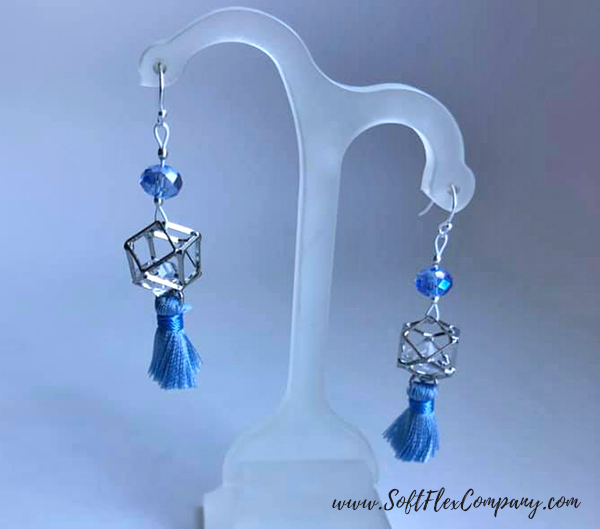 Black Magic
Black Magic Trios Beading Wire Packs are full of spectral colors. This pack of treats has all of the colors of spooky season. We scared up a color collection that could design a necklace that evoked a crisp autumn breeze or thunderclaps on the stormiest night. Are you going to use your Black Magic Trios for something sweet or sinister?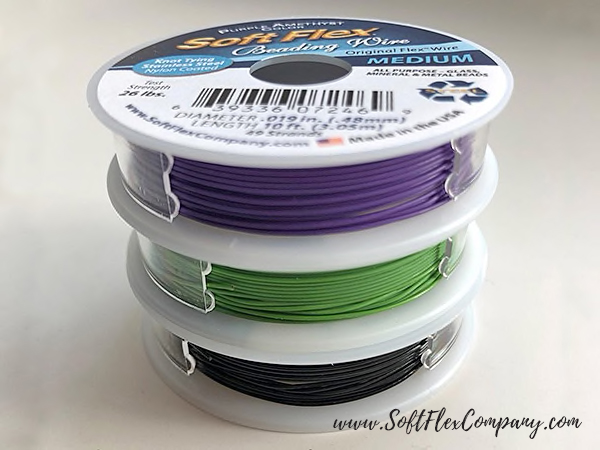 We included Black Onyx, Peridot, and Purple Amethyst Colors.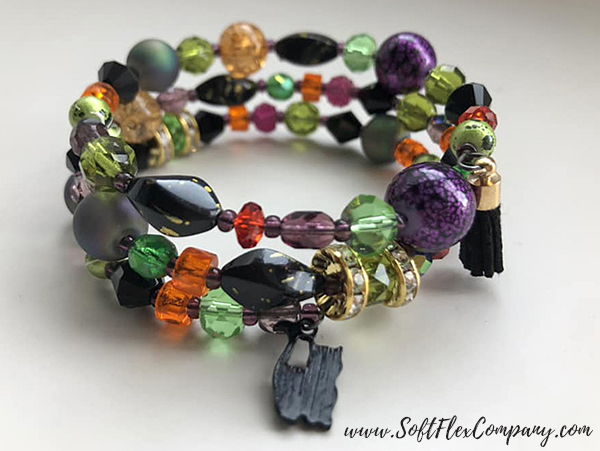 How fun are these colors? Halloween is such a fun time. We laugh at the macabre. We will not let fear overtake us. We revel in the spooky season. Ghosts may walk and skeletons talk - but we are headstrong and lionhearted. Embrace the gothic colors of the haunted world. Your jewelry will be gloriously dark!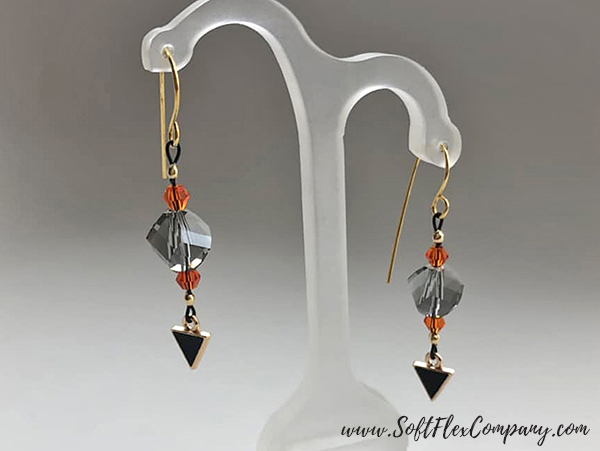 Join our Facebook group – VIB. Stay in the know. Stay up to date. From our bead shows to our video shows and sales, you can stay in touch with us. The community is full of artistic and helpful beaders and crafty people. Inspire and be inspired. Share your pictures and get the beading bug from others!
Visit the Soft Flex Company YouTube Channel!
---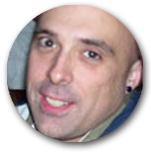 Blog contributor Thomas Soles loves Jazz Age writers and crunchy french fries. His favorite gemstones are Lapis and Pietersite. His favorite hobby is day dreaming. And his favorite mustache is Freddie Mercury's. As you can see, he has a healthy (or possibly unhealthy) sense of humor. You can write to him at Thomas@SoftFlexCompany.com