Today we are looking at the video that inspired a beaded icicle frenzy. How could you not love these gorgeous, sparkly and easy to make ornaments?! These beaded icicles have been showing up over and over in our online beading community Facebook group. VIB is a lively community of beading enthusiasts. We had lots of posts from community members sharing their beautiful icicles. You can use any combination of beads and Soft Flex Craft Wire colors to make these your own.
We have enjoyed how every designer puts there own spin on the design. We wanted to show off a couple. If you would like to make your own beaded icicle ornament, all you need is a selection of beads, a simple set of tools and and Craft Wire.
Easy to Make Beaded Icicle Ornaments
Join Sara on YouTube this Friday. Sara is premiering her last holiday crafts and ornament tutorial at 10:00am PST. Her videos are a great way to find inspiration if you need decoration or jewelry ideas. Make sure you subscribe to our YouTube channel. If you have missed any episodes, you can check out our YouTube library to catch up!
Supplies:
Soft Flex Craft Wire - Silver Plated 18ga
Soft Flex Craft Wire - 18ga
WigJig Olympus Lite Acrylic Wire Jig
WigJig Large Super Pegs For Olympus Lite
Nylon Jaw Pliers
Chain Nose Pliers
Round Nose Pliers
Wire Whacker
Bead Nipper (Cutters)
Generic Bead Strand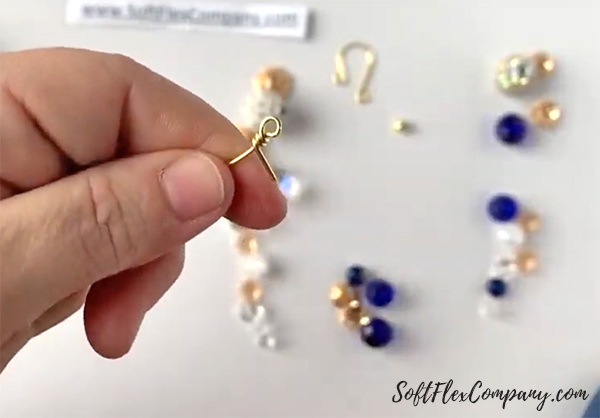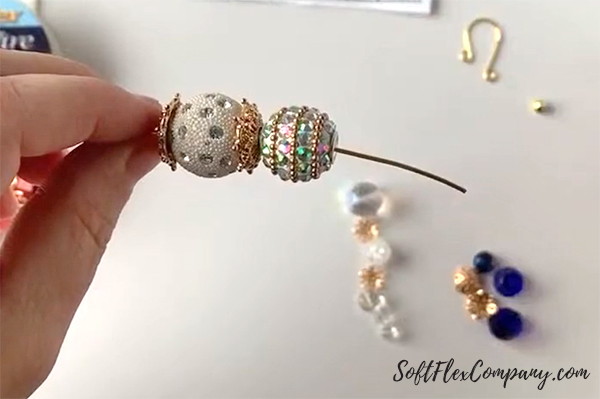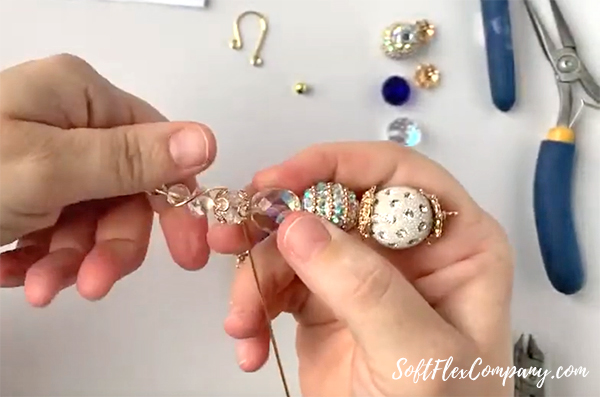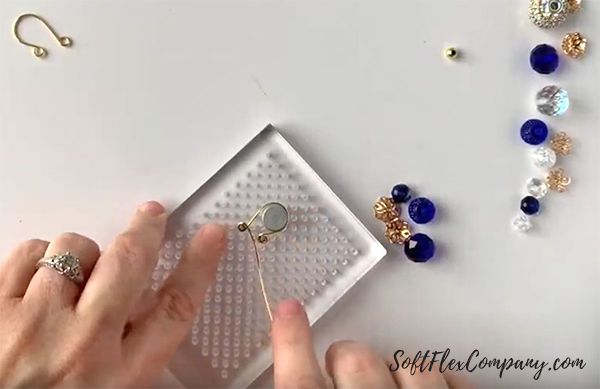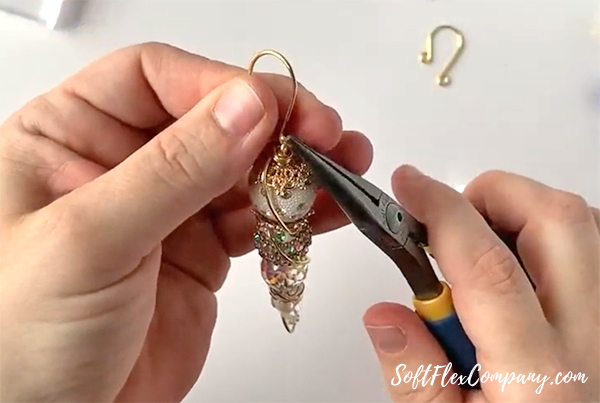 Soft Flex VIB Studio Group Member Designs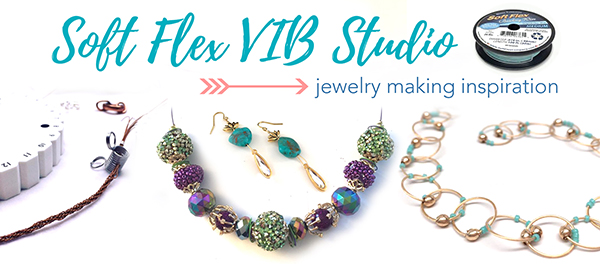 We gathered a small assortment of gorgeous beaded icicle ornaments from our VIB Facebook group. Every ornament is an opportunity to personalize your decoration to suit your tastes. We would love to see your work too. Join us today!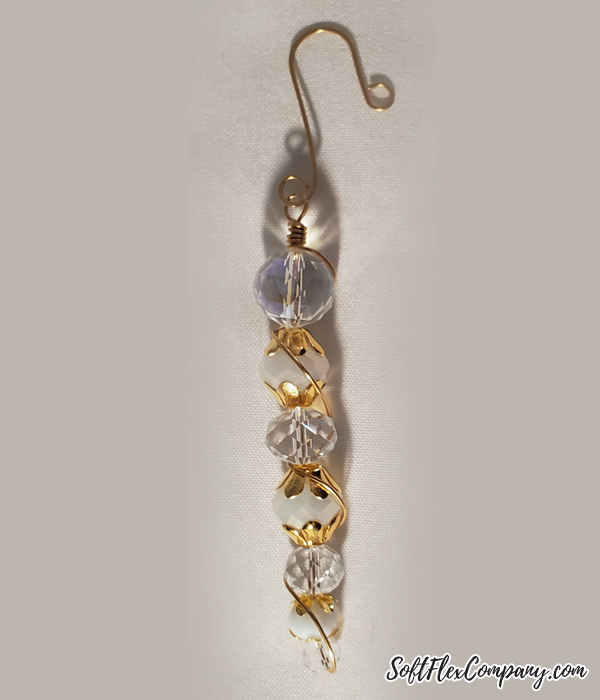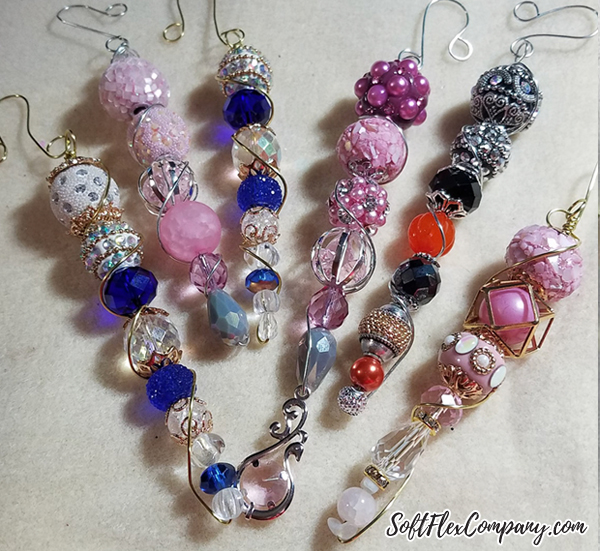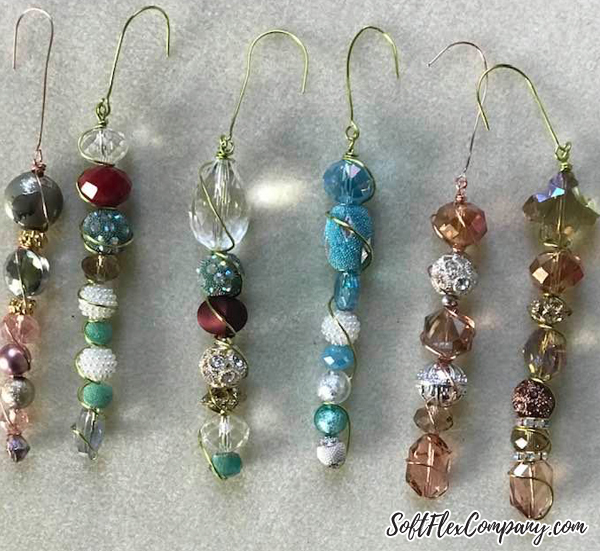 Join our Facebook group – VIB. Stay in the know. Stay up to date. From our bead shows to our video shows and sales, you can stay in touch with us. The community is full of artistic and helpful beaders and crafty people. Inspire and be inspired. Share your pictures and get the beading bug from others!

Visit the Soft Flex Company YouTube Channel!
---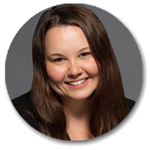 Sara Oehler (pronounced Ay-ler) is a well-known jewelry designer living in the Bay Area. Sara is the author of several beading books, including her latest title, written with Kristen Fagan, Seed Bead Revolution. She has designed and written for numerous publications including: BeadStyle, Bead&Button, Bead Trends, Stringing, Jewelry in Fashion Trends, Simply Beads, The Flow and Today's Creative Home Arts. Currently, Sara is the Sales and Marketing Manager for Soft Flex Company.Ask Sara Bead Expert
Blog: softflexcompany.com/beading-blog
Email: Sara@SoftFlexCompany.com