Do you support small businesses? If so, you are the reason small companies, like ours, are still alive and kicking in the post-pandemic era. We could not have weathered the 2020 storm without people like you! Whether you spent time with us on Kit Day or just bought a small spool of wire, you helped keep us afloat. We are so thankful for all of the love and support our community has given us. We wanted to give back. July 26th - 30th, we are hosting Customer Appreciation Week. This event will be a week long celebration for you, our wonderful customer! Clear your calendars and join us for a jam packed week of free jewelry making classes and fun!

Customer Appreciation Week is going to be a ton of fun! Join us and learn a new trick or technique. If you are a beginner beader or a diverse crafter that is looking to learn how to make jewelry, this is your chance to attend free virtual beading classes. If you are a jewelry designer, this is a great week of inspirational ideas and new project possibilities. We are hosting 15 live events. Followers of our VIB Facebook group will have access to the all of the virtual classes. There is no charge to watch and learn. Each presentation will teach you something special. Want to learn how to braid with a kumihimo disk? Want to learn how to use a loom? Want to learn how to wire wrap? You will enjoy gentle instructions on these and more. Join us for the fun and be inspired!
Customer Appreciation Week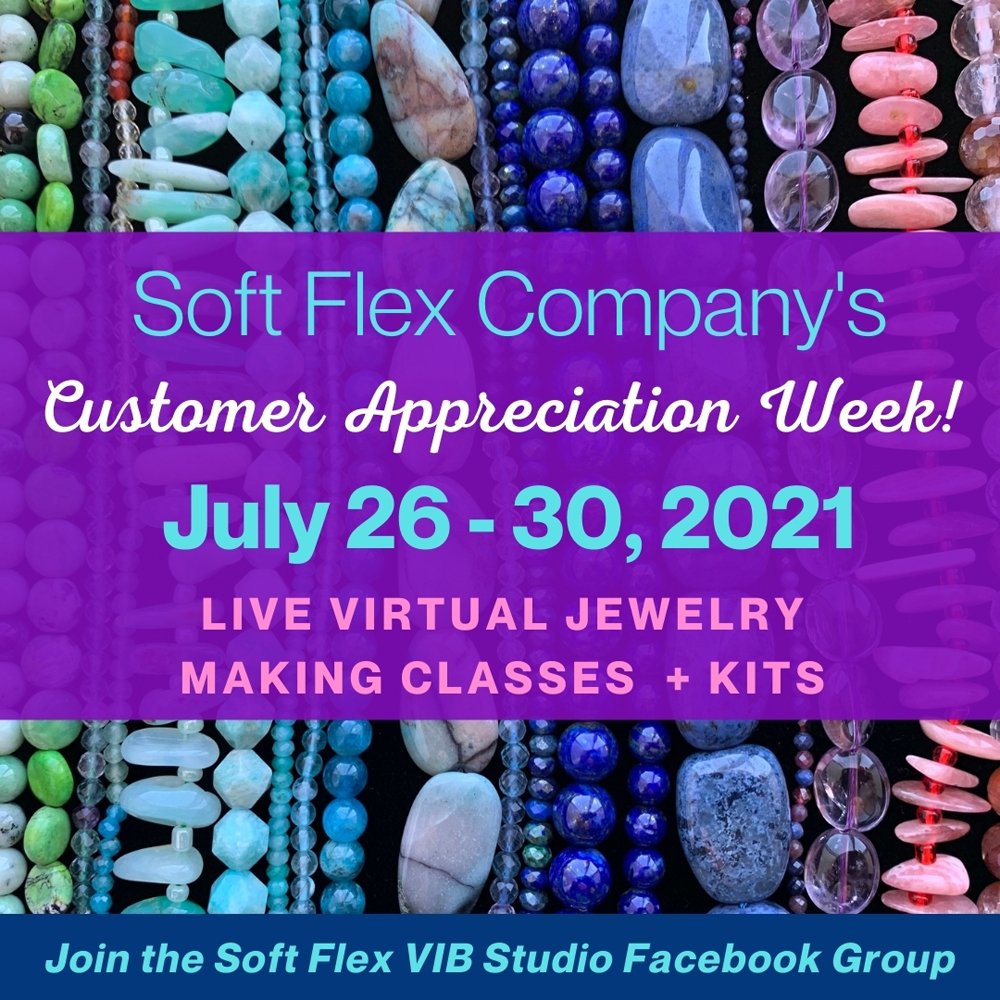 Customer Appreciation Week is free to attend. Join our Facebook group - VIB - and check out the live videos at the selected times. You are not going to want to miss these exciting jewelry demonstrations. If you want to take a deeper dive and enjoy a fuller experience, you can visit all of the exhibitors and check out their beading kits. Every presentation will feature a jewelry making kit. It is not necessary to own any kits and you can still make the jewelry in the videos. But if you want to make the specific pieces of jewelry being showcased, a kit is a sure bet to own your own little piece of the show.
Where Is This Exciting Beading Event Taking Place?
Join our Facebook group. It is a private group, but it is totally free to enter. Why are the doors closed? Well, we want to foster an atmosphere of friendship and creative inspiration. Sometimes that is just not possible in the wilds of the internet. Our group features creative people of all stripes. We have very new beginners that are seeking help with their first crimps. And we have people that have been making bracelets and earrings for decades. We have gallery level artists and we have designers that just want to make a seasonal necklace. Our Facebook group - VIB - is full of wonderful talent. We are constantly blown away by the posts in the group. We have seen our beading wire used in crochet designs. We have seen peyote stitch, beaded pendants, and so much more. If you want to check out the group, feel free to post your jewelry. If you do not like attention, we have plenty of love for wallflowers. Participation is welcome, but not necessary. You can follow the journey or grab an oar and guide the boat!
Click here: to join the group, if you are not already a member. Make sure you do so as soon as possible. We get lots of requests to join and we want to make sure you are a part of the fun before the show begins! If you are already a member of our community, you do not need to do anything else. Just join us for the fun on Customer Appreciation Week.
What Is The Schedule For All Of The Jewelry Making Demonstrations?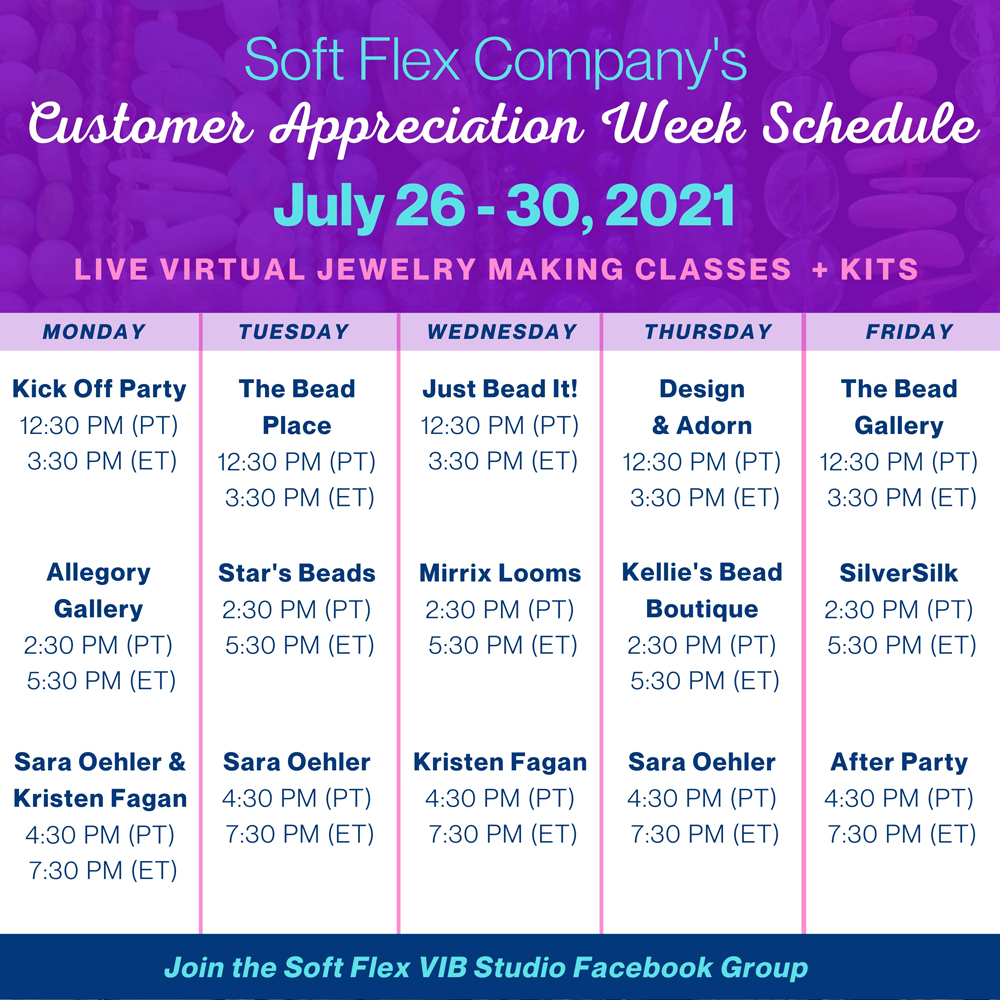 Join us live during Customer Appreciation Week. There are 15 scheduled virtual beading classes and events. Meet the designers during the kick off party on Monday afternoon. You might find a bead store or artist that you have never seen before. You may even master a new technique you didn't know you could do. This is your chance to explore beading stores from all over - from the comfort of your dining room. Learn how to make a wire wrapped pendant while you sip a cup of your favorite breakfast blend.
If you miss a show, don't worry, the videos will be available in our Facebook group to watch anytime. You can watch at your leisure. Catching a show live is always fun, though. If you have a question for the presenter and the show is live, you are likely to get a response. Live shows are for learning. If you do not understand a technique or need extra help, feel free to ask during the live show. Want to know more about the presenter's store and what they sell, catching a live show is a fantastic way to learn more about them.
Who Are The Show Presenters?
We have gathered some of our good friends for this exciting event. You might recognize some names from the Great Bead Extravaganza. You might recognize some from live shows and demos across the internet. We guarantee you are going to find a presenter that you love. If you are not familiar with any of these presenters, you are in for a treat!
This event features these lovely designers:
Andrew Thornton and William Jones of Allegory Gallery
Joyce Trowbridge of Just Bead It!
Rebecca Combs of Design & Adorn
Kellie Sutton of Kellie's Bead Boutique
Jamie Yoshida of The Bead Gallery
Nealay Patel of SilverSilk & More
and your hosts, Sara Oehler and Kristen Fagan of Soft Flex Company
Learn How To Make Jewelry For Free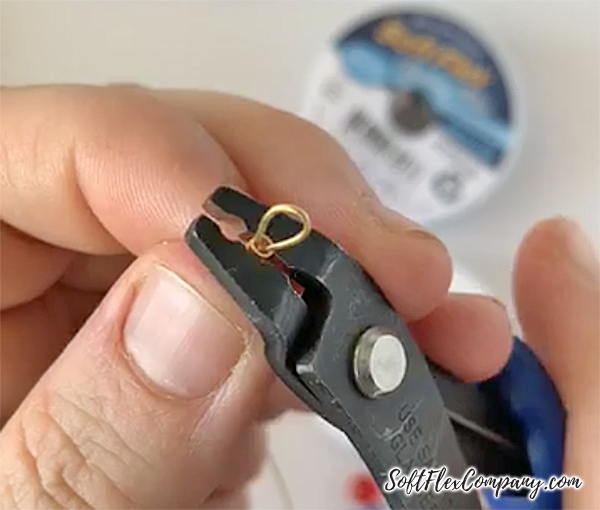 Watching a jewelry demonstration is a great way to learn how to string your beads and finish your jewelry. Once you master these basic techniques, you can move on to more elaborate designs. If you are having trouble finishing your crimps or your finished necklaces are breaking, watching a pro at work is a fun way to see how they secure their jewelry. Accelerate your learning, figure out the basics from the pros. They have spent the hours and hours of trial and error. You just need to listen to their tips.
Customer Appreciation Week is your chance to see how varied designers from different creative backgrounds tackle a jewelry design. They are going to be live while making jewelry, which is even better for a beginner. You get to see how a mistake can be corrected as they go. They might even incorporate a flaw into a finished design. Follow our Free Spirit Beading series if you want to watch a designer that does not demand perfection. Being a perfectionist can be crippling for an artistic mind. Demanding that everything falls into place perfectly is an unobtainable goal. Those of us that are perfectionists can find that our elusive expectations can harm our creativity. Don't give a flaw power. Use that hiccup to make an organic design. Watch a designer make jewelry with an audience and see how they perform under pressure. Watch them work through mistakes - if they make any. Watch them use their talents and use their mastery to enrich your own skills.
Join The Fun And Buy A Design Kit
If you want to deepen the experience of Customer Appreciation Week, make sure you check out the kits available. The beading supplies available are make-along. Each presenter is using a set of beads and components that they are selling. If you purchase their kit, you can design what they design during the show. This is a great opportunity to learn a new craft. Inventory is limited, so make sure you grab a kit quick!
Note: Since these kits are moving fast, if you do not land on a kit page, after clicking a link, it is because the kit is gone. But make sure you check out the other lovely offerings each store has!
Allegory Gallery
Make-Along with us Monday, July 26th at 2:30pm (PT) / 5:30pm (ET)
Feeling in a slump and need something to get your creative juices flowing? This kit is a great way to jump-start your creativity! We've curated a collection of components that we think will be perfect to motivate you to create!
Click to Purchase Allegory Gallery's Kit

The Bead Place
Make Along with us Tuesday, July 27th at 12:30 pm (PT) / 3:30 pm (ET)
Jupiter's Bangle
Our Featured Kit for Soft Flex Company's Customer Appreciation Week is Jupiter's Bangle. Inspired by the planet Jupiter itself, and named after the ancient king of the Roman gods, this monochromatic bracelet features nods to both astronomy and numerology. The bracelet is constructed using 5 ft. of Heavy Soft Flex Beading Wire in Antique Brass, 1 10mm rhinestone sparkle ball bead, 35 gold washed taupe Czech Glass accent beads, and 1 2x2mm 14kt gold-filled crimp tube. We hope you'll join us for our live segment demonstrating the versatility of Soft Flex Beading Wire. This design is adjustable in size to fit comfortably over ALL hands and on ALL wrists!
Click to Purchase The Bead Place's Kit

Star's Beads
Make-Along with us Tuesday, July 27th at 2:30pm (PT) / 5:30pm (ET)
Dagger's Delight
Daggers Delight is a fun design to get you playing with dagger beads! These earrings are sure to delight with all the fun patterned daggers along with more than one way to design with them! Kits are limited.
Link to Purchase Star's Bead's Kit
Just Bead It
Make-Along with us Wednesday, July 28th at 12:30pm (PT) / 3:30pm (ET)
" As endless as the ocean, as timeless as the tides." – Unknown
Magical Sparkle Maker
Bead along with us as we create our version of a suncatcher with a mermaid theme! Featuring a "beaded bead" woven together with Soft Flex Very Fine Beading Wire and Czech glass beads, see how to create a one-of-a-kind, magical focal piece. Then, add a Crystal prism to the bottom to bring rainbows and sparkles all around!
Click to Purchase Just Bead It's Kit
Mirrix Looms
Make-Along with us Wednesday, July 28th at 2:30pm (PT) / 5:30pm (ET)
The Bonifacio Bracelet
This summer transport yourself to the island of Corsica where the sea and sand are as inviting as the apéritif you savor in at shady restaurant by the harbor in Bonifacio. This bracelet, made with Soft Flex wire, C-Lon Thread and stunning stones in two colorways, " Sea" and " Sand", is perfect for one's first foray into bead weaving on a loom or for anyone looking for a quick, polished, and beautiful bracelet project. The combination of wire and stones (Peach Moonstone and Porcelain Jasper or Apatite and Fluorite) give the bracelet a certain elegance that makes it a perfect piece to wear from bistro to beach.
Colorways:
Sea: Apatite and Fluorite (aqua blue/purple)
Sand: Peach Moonstone and Porcelain Jasper (peach/mauve)
Click to Purchase Mirrix Loom's Kit
Design & Adorn
Make-Along with us Thursday, July 29th at 12:30pm (PT) / 3:30pm (ET)
The Illusionist - Pre-Orders Have Sold Out
They say a magician never reveals their secrets, but with The Illusionist necklace kit you'll peek behind the curtain to learn some very cool tricks. The Illusionist necklace features six strands of Czech glass beads that appear to float on Soft Flex beading wire. Six strands become three and then disappear into TierraCast hammered endcaps. From there the necklace transforms into a color changing beaded kumihimo braid.
The Illusionist is a kit for all levels. Previous experience with the basic round braid (kongoh gumi) on the foam disk is helpful, but not required.
The Illusionist kit includes: detailed step-by-step written instructions, Soft Flex beading wire, Czech glass beads, Japanese seed beads, sterling silver or gold filled crimp beads, TierraCast end caps, TierraCast magnetic clasp, TierraCast jump rings, big-eye needle, size 18 Superlon, binding thread, and E6000. This is a great style to wear long. Each Illusionist kit has enough materials to make a necklace up to 29" long. Of course, you can go as short as you'd like.
Techniques used: kumihimo (all levels) and basic jewelry making (beginner)
You'll need the following tools (not included) to complete the project: foam kumihimo disk (regular 1/2″ thickness), 8 weighted bobbins (~23g each), clip-on center weight (~45g), scissors, wire cutters, might crimping pliers, chain nose pliers, and bent-nose pliers.
Click to Purchase Design & Adorn's Kit
Kellie's Bead Boutique
Make-Along with us Thursday, July 29th at 2:30pm (PT) / 5:30pm (ET)
Garden Party
The kit consists of a mixture of Soft Flex, Czech Glass Rondelles, Matte Ebony Wood and Metal Accents. You will also learn how to create crimp covers using leather knots!
Click to Purchase Kellie's Bead Boutique's Kit
The Bead Gallery
Make-Along with us Friday, July 30th at 12:30pm (PT) / 3:30pm (ET)
Summer Love Bracelet: Shell, Glass & Stone Bead Mix or Kit
Bring home a 'pocketful of paradise' in this breezy, beachy mix of shells, recycled glass and stones. Custom-blended here in Hawaii, you can use this mix in a variety of stringing projects for a tropical vibe that will carry you way past summer!
Included in every mix (in case you want to make the multi-strand bracelet pictured) are a pair of small wiggle rings and sweet heart button, in either bronze or silver plate, and leather strip for a button loop.
You can also purchase the COMPLETE SET! In addition to the bead mix, button, rings and leather, the COMPLETE set includes:
(1) 10-foot spool of .014" diameter Soft Touch beading cable
(20) 2x2 twist crimps (in sterling silver or gold filled)
(10) small wire protectors (in sterling silver or gold filled)
*Finding colors will be matched to the metal color chosen for the bead mix.
Click to Purchase The Bead Gallery's Kit
SilverSilk & More
Make-Along with us Friday, July 30th at 2:30pm (PT) / 5:30pm (ET)
Light and Magic Necklace Design Kit - Sold Out But You Can Still Buy Materials!
SilverSilk & More's kits are all sold out but, Nealay has put together a very concise materials list with links that you can shop for supplies before our class! Join Nealay where he'll be teaching you a simple wire-wrapping trick and some some smart crimping to put together this very stylish design.
Click for SilverSilk & More's Class Materials List
Soft Flex Company
Make-Along with us every day!
Butterfly Garden Monday & Tuesday, July 26-27th at 4:30pm (PT) / 7:30pm (ET)
Summer Rain Wednesday & Thursday, July 28-29th at 4:30pm (PT) / 7:30pm (ET)
Butterfly Garden Design Kit - Sold Out
Summer Rain Design Kit - Available
Join Kristen and/or Sara every day during Customer Appreciation Week for ideas and tutorials made with these design challenge kits. This kit includes beading wire, components, and beads. Everything you need to make a bunch of lovely jewelry designs. You will just need basic tools to finish - cutters and crimping pliers.
Click to Purchase Soft Flex Company's Kit
Thank You For Supporting Small Business
We love that you have spent time with us. Whether you have designed with us for years or are just finding us. We really appreciate YOU! Rooting for the little guys is a great way to keep the craft/hobby industry alive. Big box departments stores are convenient and easy to find. But most department stores will lack a staff that has a genuine love for what they do. When you shop your local bead store or a small only beading supply shop, you are helping a business that is full of passionate people. Soft Flex Company is full of staff members that have worked for the company for decades. We are a small family, even though we are not blood related. None of us would be here if we did not love the craft of beading. This is not an industry that makes you wealthy. But we are all rich with creative energy and we want to share that with you!
Join us for Customer Appreciation Week. We want to share the joy of beading. We want you to learn a new technique. We want to see you succeed and make the best jewelry possible. You can do it! You have a hidden mine of talent that you did not even know was there. If you are still trying to master your crimping technique, join the jewelry demonstrations and ask questions. Once you have that figured out, you can immediately make more and more elaborate jewelry (simplicity is also good, don't feel pressured).
Thank you for being part of our community. We cannot wait to see what you are making. Share it with us on our VIB group!
Join our Facebook group – VIB. Stay in the know. Stay up to date. From our bead shows to our video shows and sales, you can stay in touch with us. The community is full of artistic and helpful beaders and crafty people. Inspire and be inspired. Share your pictures and get the beading bug from others!
Visit the Soft Flex Company YouTube Channel!
---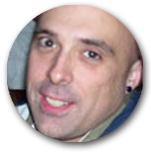 Blog contributor Thomas Soles loves Jazz Age writers and crunchy french fries. His favorite gemstones are Lapis and Pietersite. His favorite hobby is day dreaming. And his favorite mustache is Freddie Mercury's. As you can see, he has a healthy (or possibly unhealthy) sense of humor. You can write to him at Thomas@SoftFlexCompany.com