It's Kit Day! Today we are celebrating the finished Halloween jewelry from our Happy Owl-Leen Design Kit (Sold Out). This kit was a real hoot. If ghosts and ghoulies are not your thing, stick around, we are unboxing our Woodland Walk Design Kit live on Facebook and YouTube. This kit got RAVE reviews from our community. This kit is still available, but you need to hurry. Finally, we are revealing our merriest kit of the year, the Retro Christmas Design Kit is full of ornamental beads and seasonal warmth. Kit Day is a day full of exciting creative expression. Join us for a seasonal edition of our favorite Soft Flex Company holiday - Kit Day!!
Kit Day is the most anticipated day of every month at the Soft Flex Company warehouse. Each Kit Day, we publish a blog featuring finished designs from our previous kits. We reveal the contents of our current kit, live, on our social media and then make some lovely jewelry. We also load up our front page full of new products and kit related goodies. We love the excitement of our company holiday. Stick with us today and you are in for a real treat. Learn a new jewelry making technique or simply get inspired. With the holidays on us, now is a great time to think about handmade gifts for your loved ones! Check out our Happy Owl-Leen designs. We have videos from Kristen and Sara, at Soft Flex Company. We have videos from friends on YouTube - Sparkle by Monica and Marcie Creates let us know their thoughts on the contents of our kits. Lastly, we have a TON of wonderfully creative designers that a part of our Facebook VIB community. Let's get spooky and make some haunting Halloween earrings!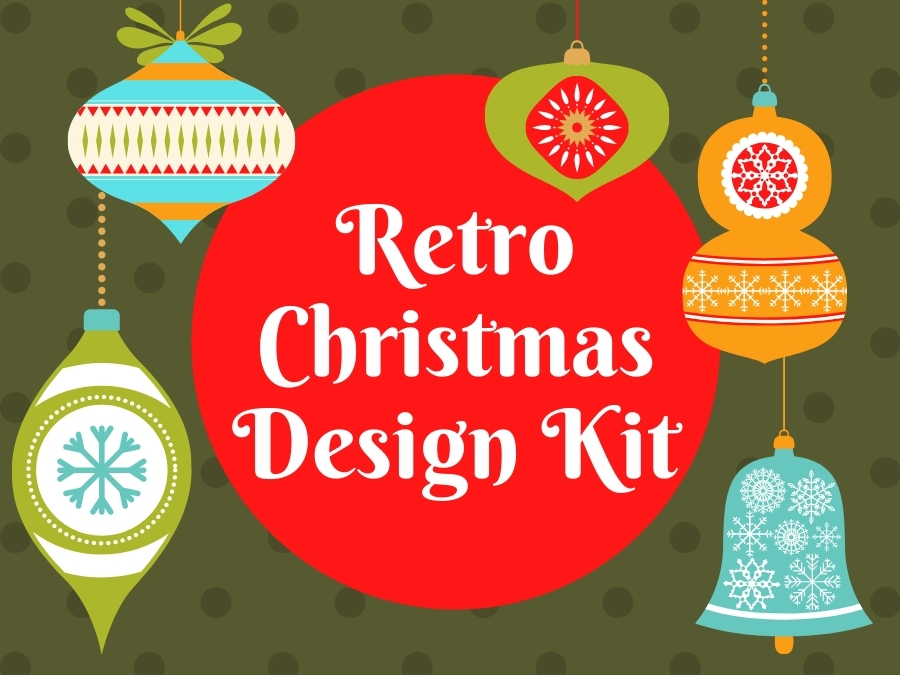 The holidays are here! The sweet scent of pine in the living room is stirring the senses and filling our brains full of nostalgia. We remember the times we bundled up against the bone numbing cold. We loaded into the station wagon and headed downtown to see the holiday displays in store windows. Ol' Blue Eyes and our favorite crooners serenaded us with big brassy jingles on the radio. The glitter of festive lights illuminated the falling snow and the wet streets were a glossy canvas of Christmas color. We waited to impart our secrets to Santa in hopes that he would bring us our favorite toys. Our faces were joyful and radiant. Our homes were warm and full of cheer. Let's celebrate the good times with a great kit full of retro vibes!
Sara will be doing a live broadcast on the Soft Flex Facebook page and YouTube Page, with the Retro Christmas Design Kit, on Wednesday, November 24th at 3pm (PT).
If you'd like to join us in the design challenge next month, buy this kit and challenge yourself to try something new and unexpected. If you are new to beading, this kit comes with findings, beads, wire, and surprises.
Our kits are great for skill building. We want our kits to feel challenging. We want them to be accessible for beginners and advanced designers alike, but we love to throw in elements that may seem difficult to test our beaders skills and make them think out of the box. We think jewelry is great when it is easy. But when you really have to engage your mind and process your materials and tools, we think that your jewelry has the potential to be life changing.
Our kits may be inspired by a colorway or theme, but they are meant to be creative interpretations. Imagination and innovation do not follow the rules. Expect the unexpected.
Supplies are very limited. Don't miss out!
Finished Jewelry Designs From Our Happy Owl-Leen Design Kit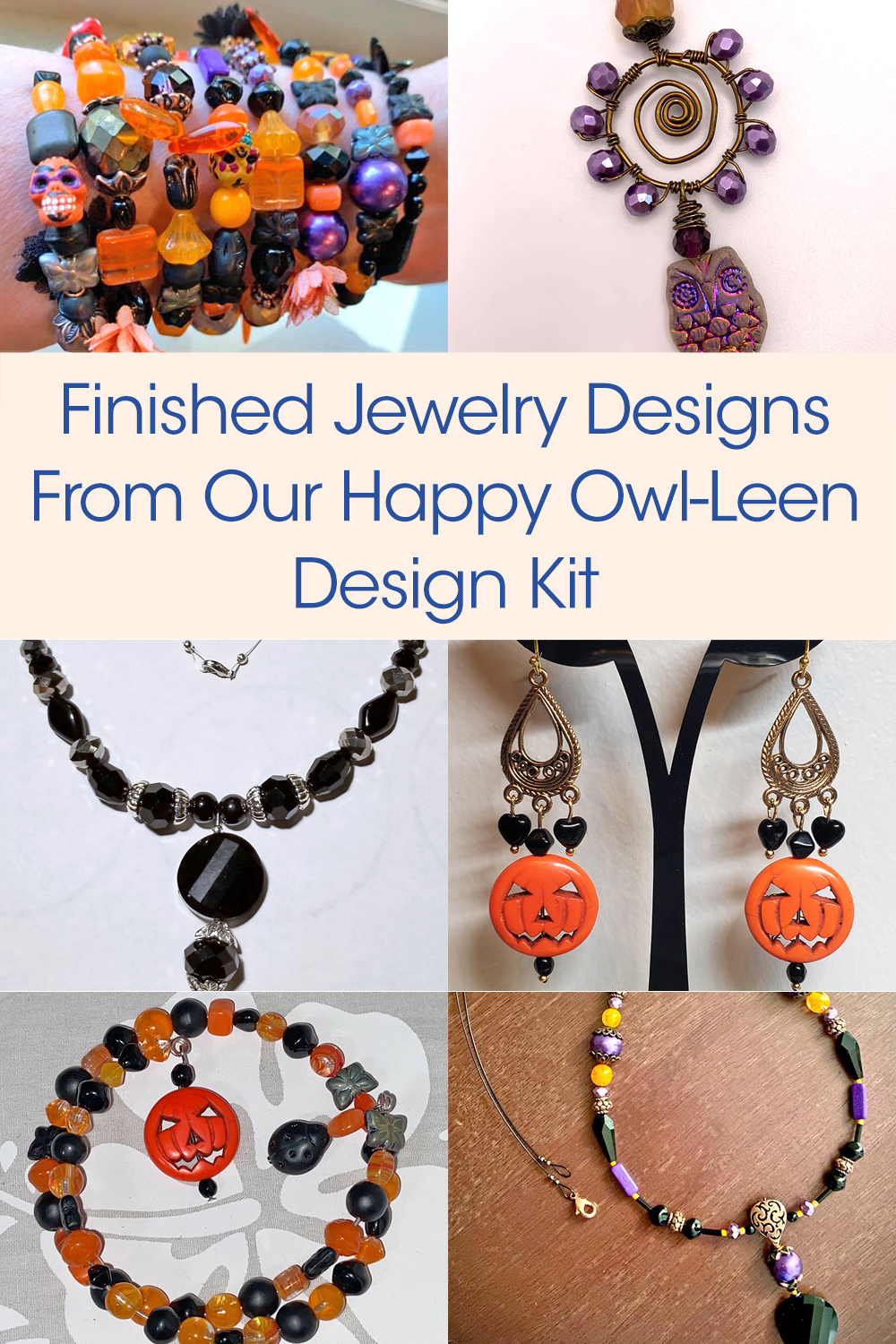 Sara Oehler Designs
One thing we love about our themed jewelry making kits is that they are open to creative interpretation. The unique theme of each kit is great for inspiration, but you can follow your own path when creating your jewelry. Our Happy Owl-Leen Design Kit was full of vibrant oranges and lustrous blacks. The very colors of this spooky holiday. Sara unboxed our kit and opted to go for subtle elegance. She avoided the brighter beads and went for a lovely muted palette. She designed a gorgeous necklace. Sara used an owl for a focal and enhanced that with dangles. This necklace would look amazing any time of the year. Make your own graveyard smash with one of our exciting design kits!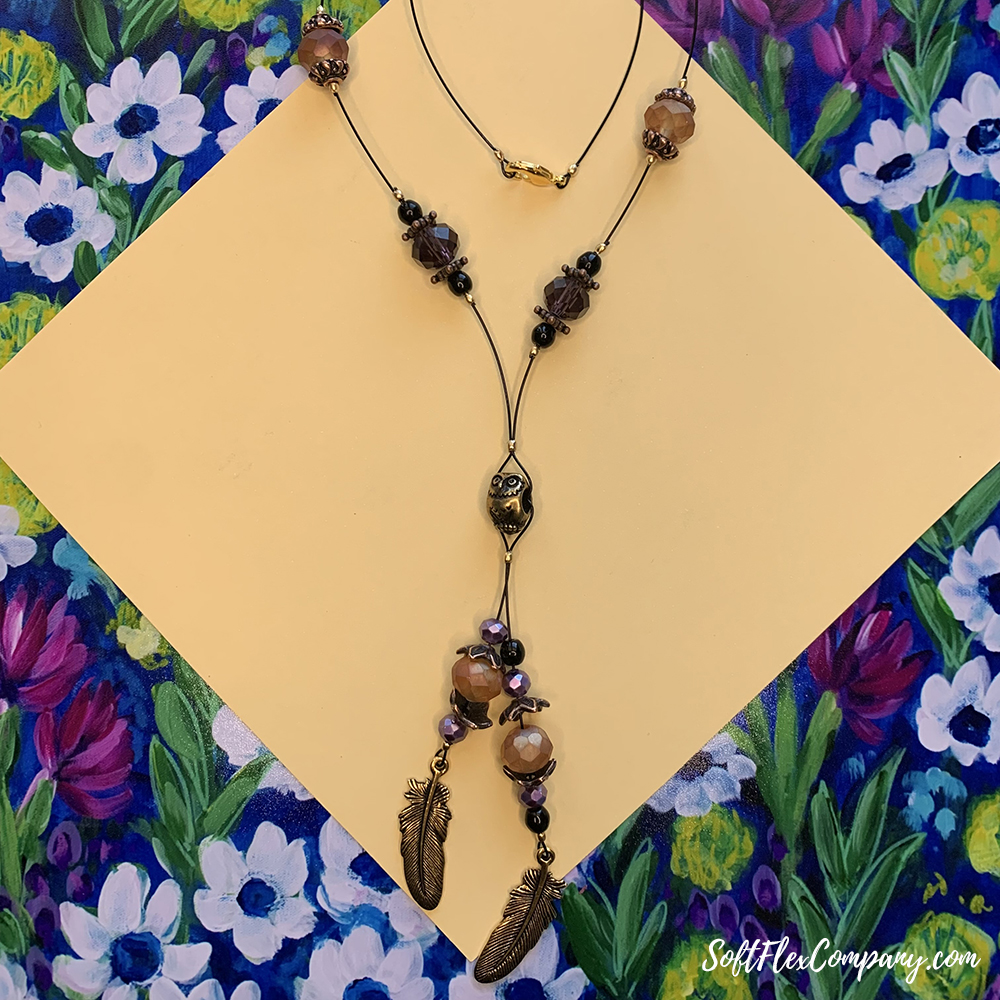 Kristen Fagan Designs
One of the most exciting parts of the Happy Owl-Leen Design Kit was the alluring selection of beads included. We added some delightful ceramic beads from Golem Design Studio and some bewitching beads from Jesse James Beads. Kristen paired these enchanting lovelies and made a great set of Halloween earrings. If you want to cast a spell this spooky holiday, these earrings are sure to charm!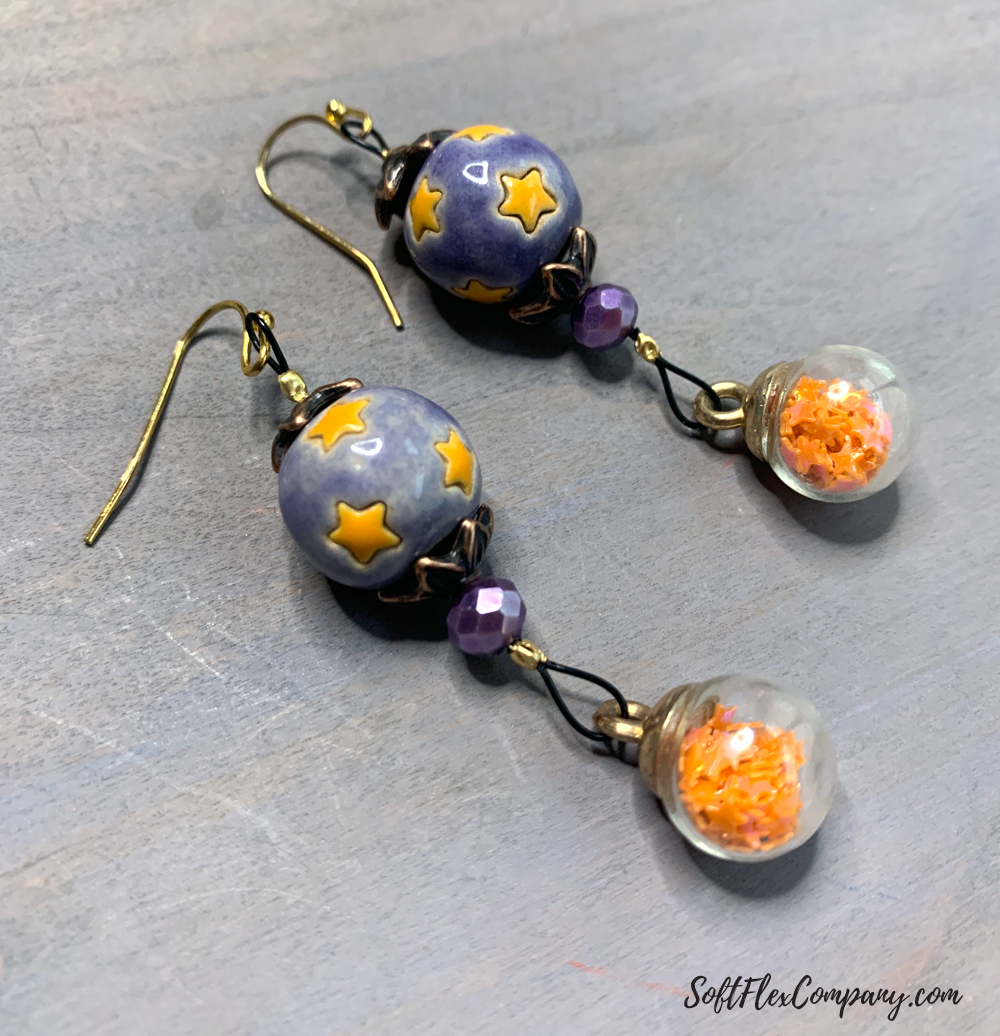 VIB Group Member Videos
We are seeing more and more jewelry making videos from our community. We love it. If you are a creator that works in front of a camera, let us know what you are filming. If you are working with Soft Flex Beading Wire or products, we would love to share the spotlight and put you on centerstage for a bit. Check out some of the fun unboxing videos our community filmed with the Happy Owl-Leen Design Kit (Sold Out).
What Kind Of Halloween Magic Can You Find In A Soft Flex Design Kit?
If you want an idea of what you might find in a Soft Flex Company Kit, check out Sparkle by Monica's kit reveal video. Our kits may be a mystery until they are unboxed at the end of each month, but you can get an unbiased opinion about the products inside by watching YouTube designers that are not affiliated with Soft Flex. YouTube creators offer a look at the contents and then give you a commentary about their thoughts. Sometimes they even design jewelry on the fly and let us see how they envision the contents coming together.
This infectious video is a treat. Our approving owls thought it was a real hoot. You will have a howling time watching this cute video but watch our for ear worms! If you are not singing Jolene by the end of this video, you are made of sterner stuff than we are - Owl-Leen, Owl-Leen, Owl-Leen, Owl-Leeeeeeen!
From Sparkle by Monica:
So excited to show you this Halloween themed Soft Flex Company Mystery Design Kit! These beads are spooktacular! I got an additional kick out of the Jesse James Beads Owl-Leen mix and the spooky storytime intro that Soft Flex provided in the kit which I set to some visuals just for y'all using Canva!
Visit Monica's Links:
Website
Facebook
Twitter
Instagram
TikTok
Pinterest

YouTube jewelry designer Marcie Creates has a library of fun videos. We love to check out her unboxing videos and her jewelry tutorials. If you are not a subscriber, check her out sometime. You will find an enjoyable presentation and maybe even learn a new technique while you watch. This week, she unboxed our Happy Owl-Leen Design Kit (Sold Out). We always suggest checking out what other creators think about our products. If you are on the fence about buying one of our kits, check out what she thinks. Maybe it is something that would be a good fit for you or a friend. Give the gift of beads this spooky season!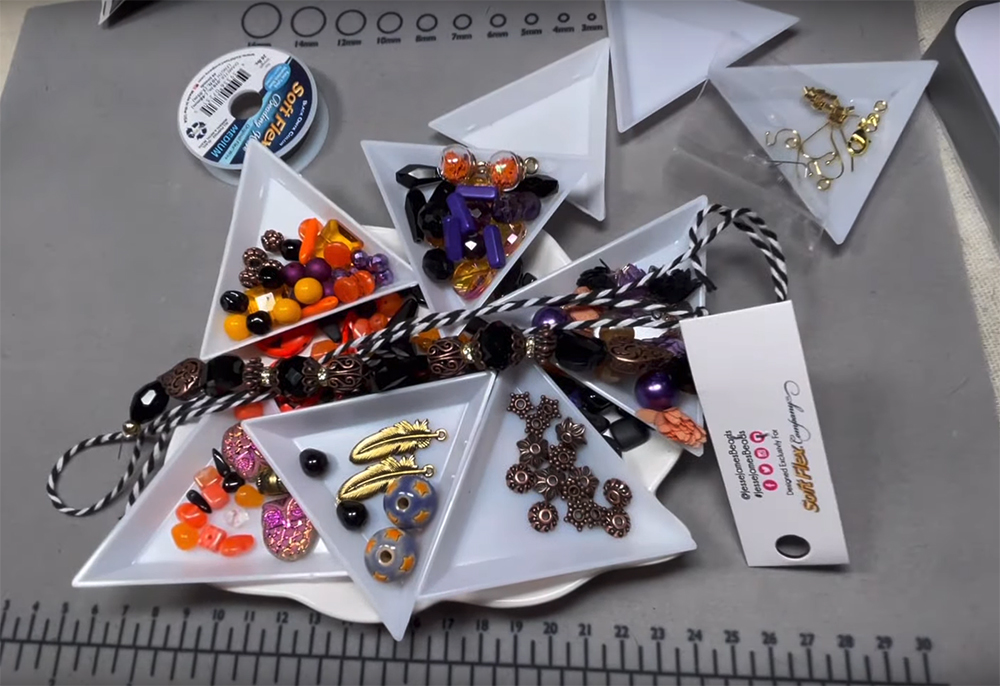 From Marcie Creates:
My name is Marcie Hall and I live in North Texas. I am a mixed media artist, jewelry maker, recipe creator and an avid Dachshund Lover (I have two rescues- Ginger and Cha Cha). I have been an artist my whole life. In my early art days, I would create prints, sculpture, ink drawings and oil paintings. About 25 years ago, I started making jewelry after a friend invited me to take an intro class at my local bead shop - I was hooked! I loved everything about jewelry making- the colors, textures and shapes really spoke to me. Soon I was making jewelry for family and friends and then everyone said, "you should sell your jewelry" and Marcie Hall Designs was born.
I recently started a YouTube channel called Marcie Creates to share my passion for beads, jewelry making, mixed media art and cooking. YouTube is a new venture - I am really enjoying it and would love for you to join me!
Visit Marcie's links:
Marcie Creates YouTube Channel
Instagram
Facebook
Facebook Marcie Hall Designs
VIB Group Member Designs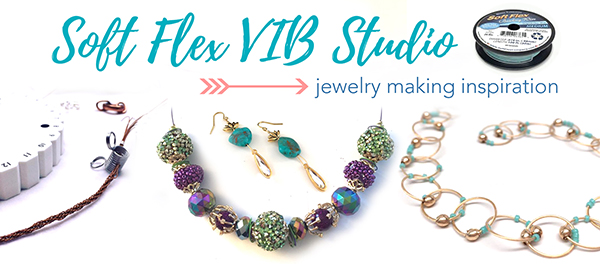 We gathered a small assortment of fun designs from our VIB Facebook group. There were so many wonderful ideas and jewelry pieces. You really need to join our group to see them all. A lot of our members also have stores online. If you see a design you love, make sure you let the designer know. They may sell you that design or at least let you know how they made it. We would love to see your work too, join us today!
VIB is a great place to visit. It is an online bead gathering. It is a place to chat and meet new friends. It is a great way to stay social. You can learn a new tip or technique daily. You can get inspired by the gorgeous jewelry designs other people in the community post. You can also get your own jewelry gently critiqued if you want pointers on how to make your designs really stand out. We love wallflowers and chatty designers alike. Lurk or showcase your talent. You are going to love our fun club.
If you would like to see more Happy Owl-Leen jewelry designs, go to our VIB group. In the 'Search this group' field (or magnifying glass icon on the upper right), type or paste this: #owl. This will search the inspired designs we hash tagged.
Designed by Soft Flex VIB Studio Member: Danielle Marie Wickes
Danielle is a jewelry designer and a content creator for John Bead.
See more of her designs on her Facebook page.
See more of her designs on her Facebook page.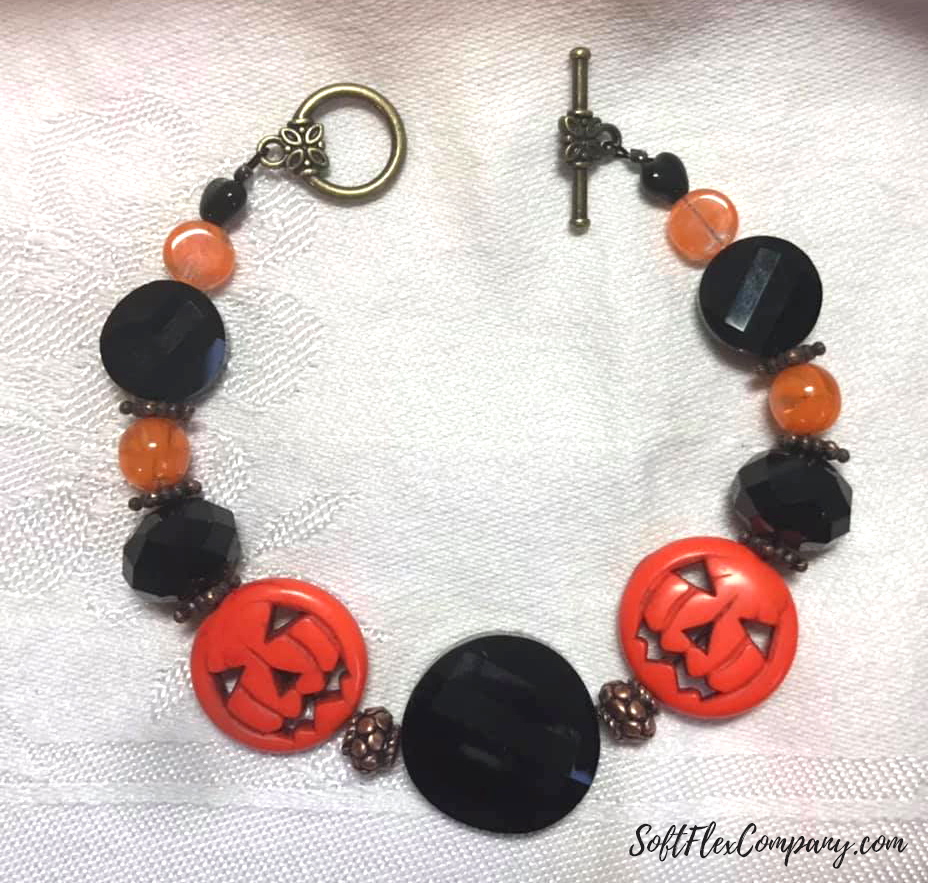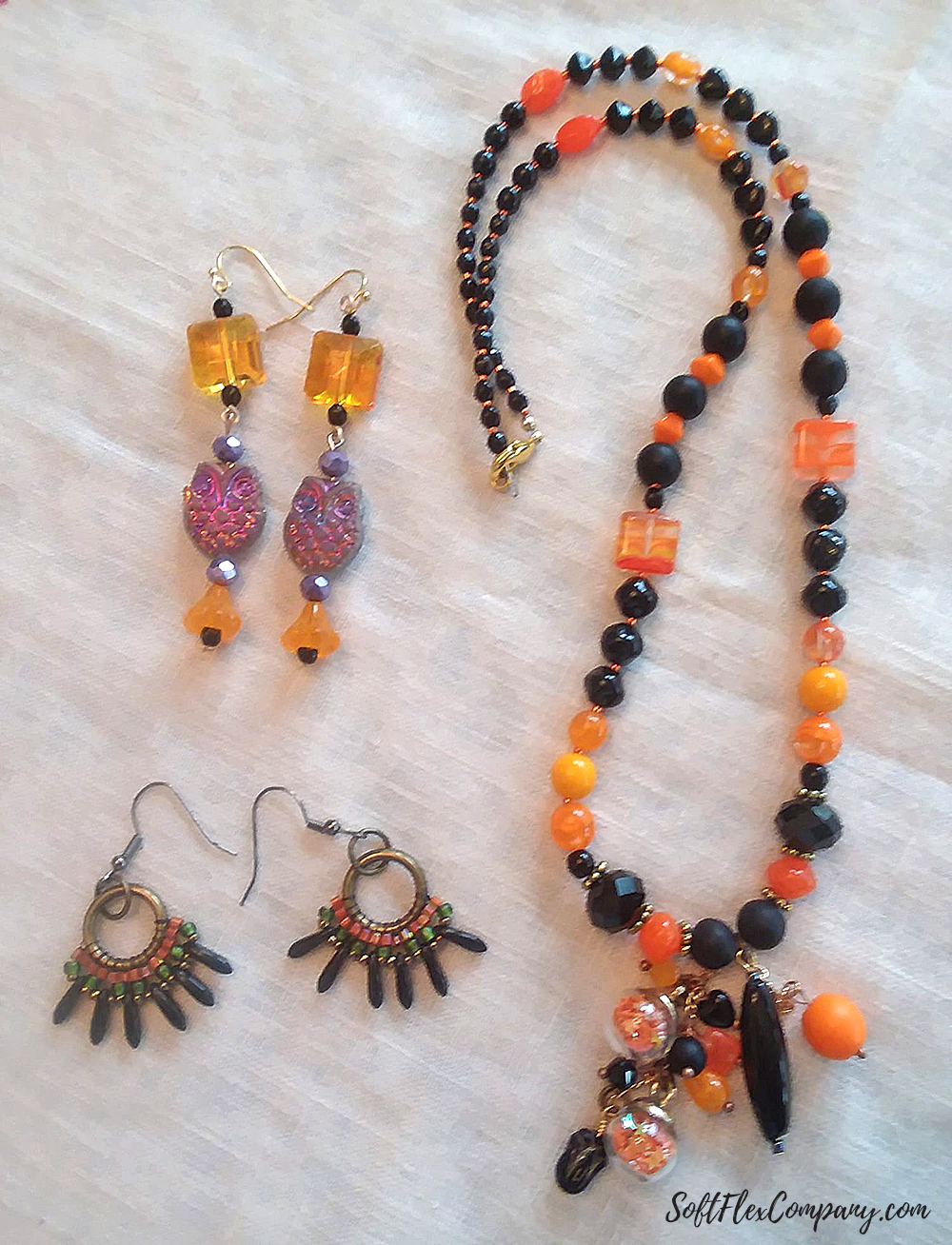 Designed by Soft Flex VIB Studio Member: Colleen Marie Sinkewicz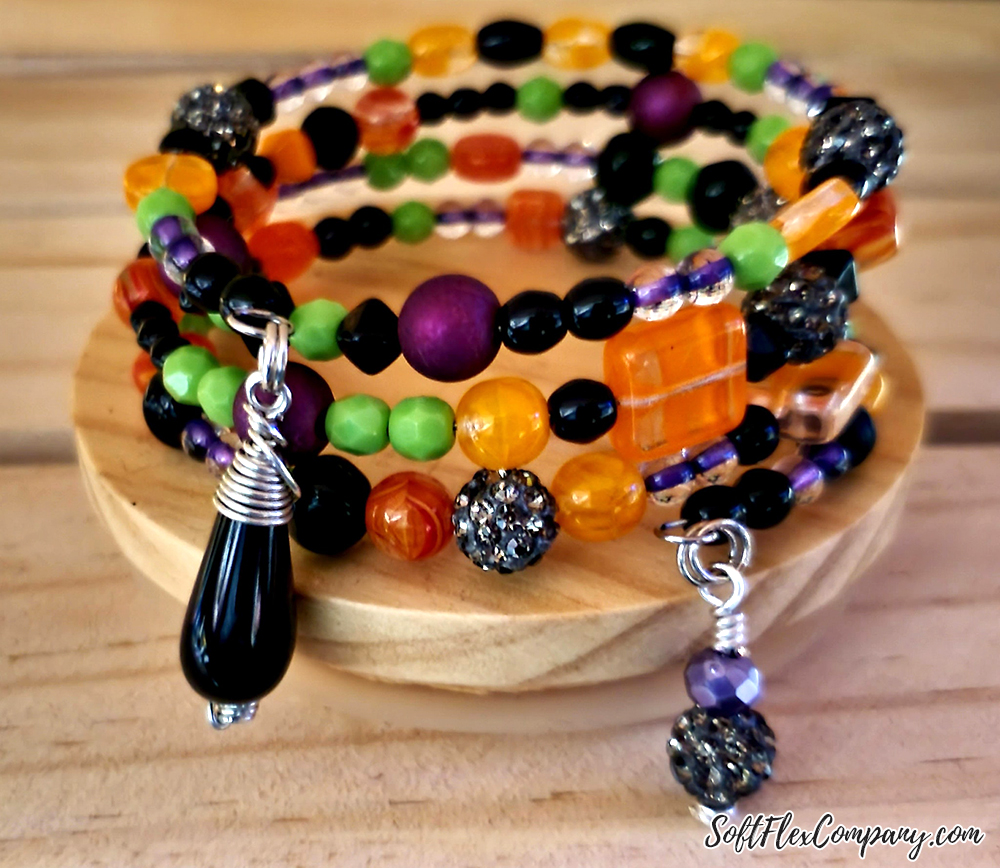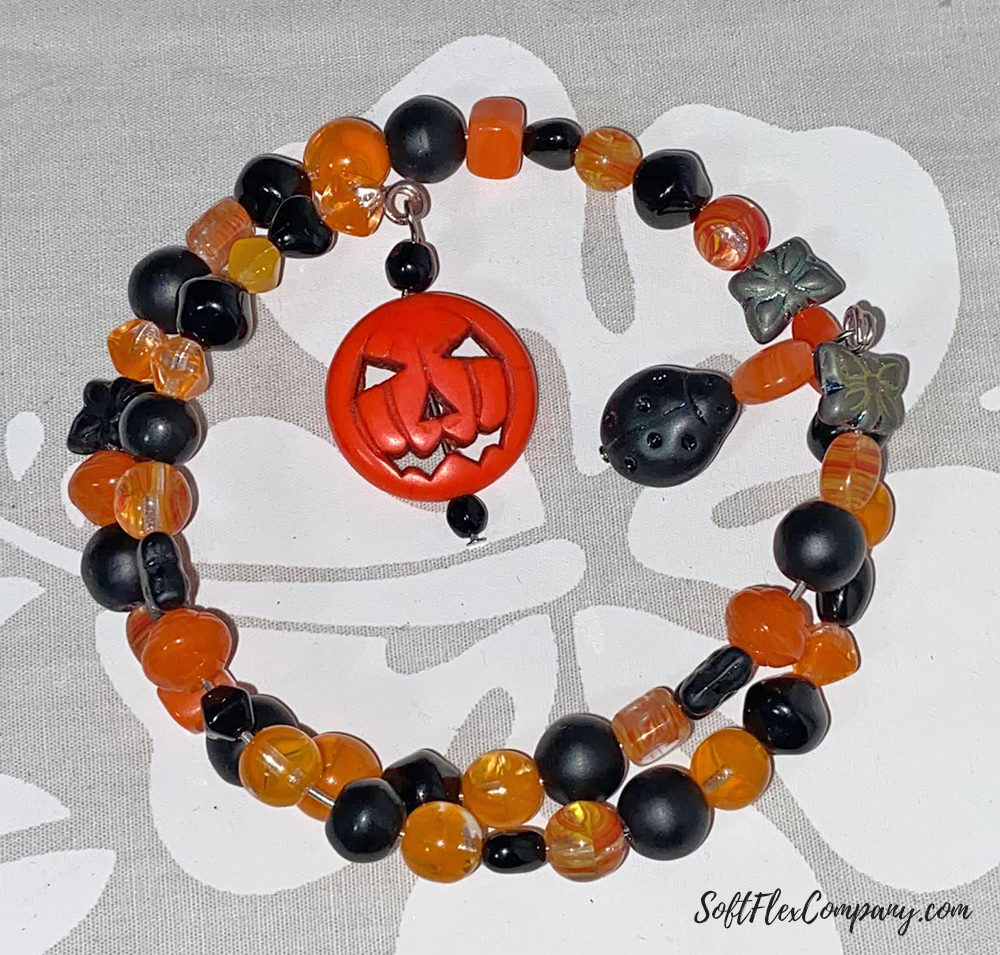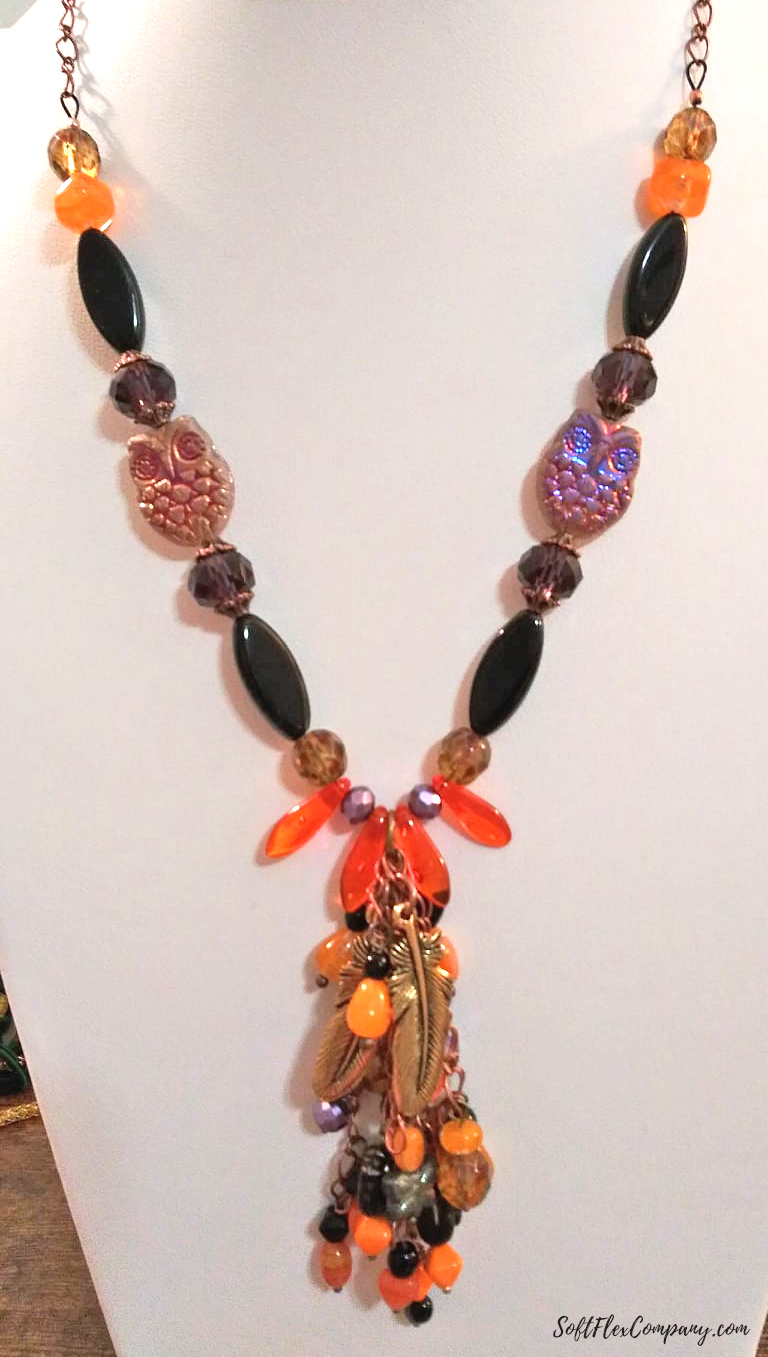 See more of her designs on her YouTube channel.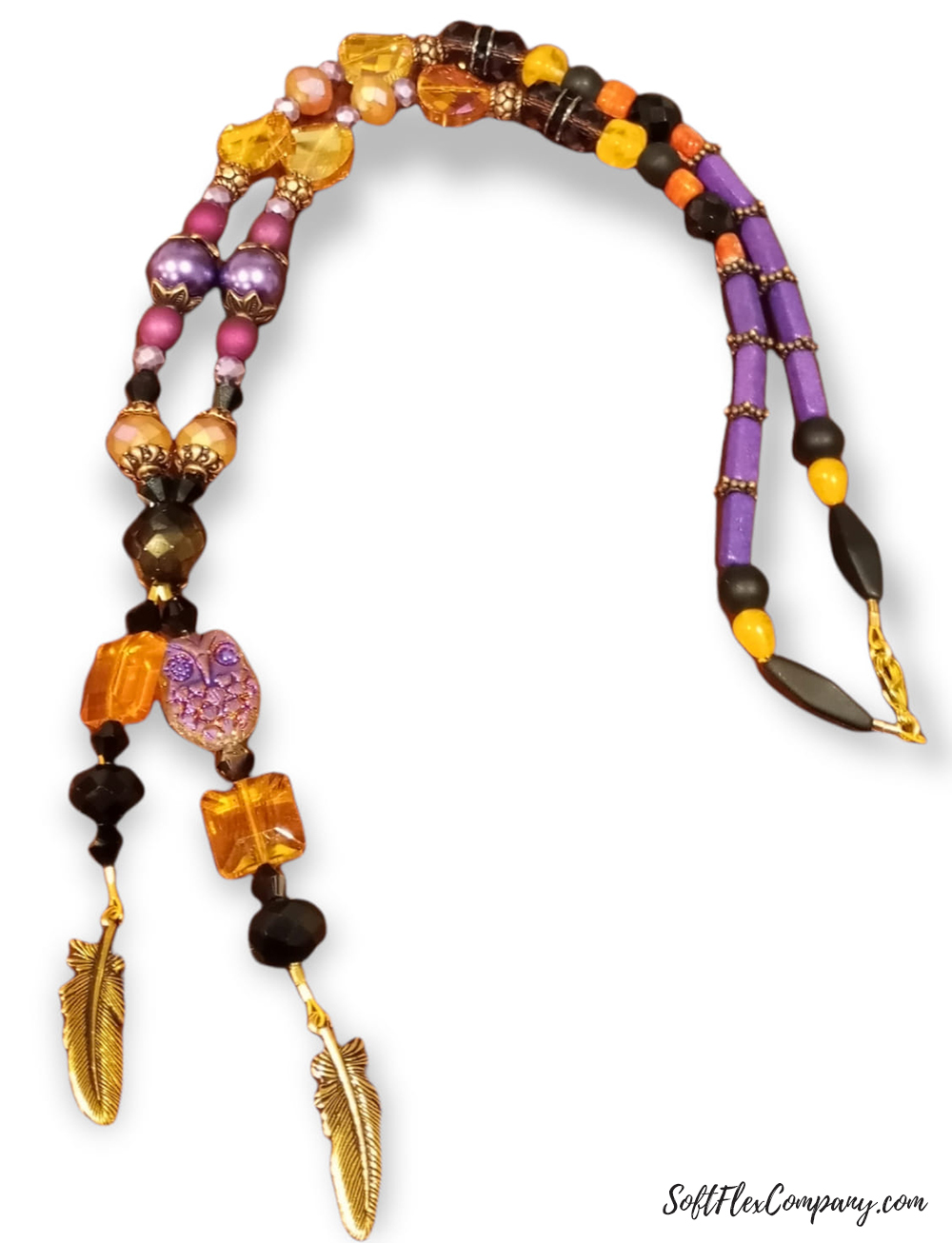 Designed by Soft Flex VIB Studio Member: Mercedes MillerBartley
See more of her designs on her Etsy page.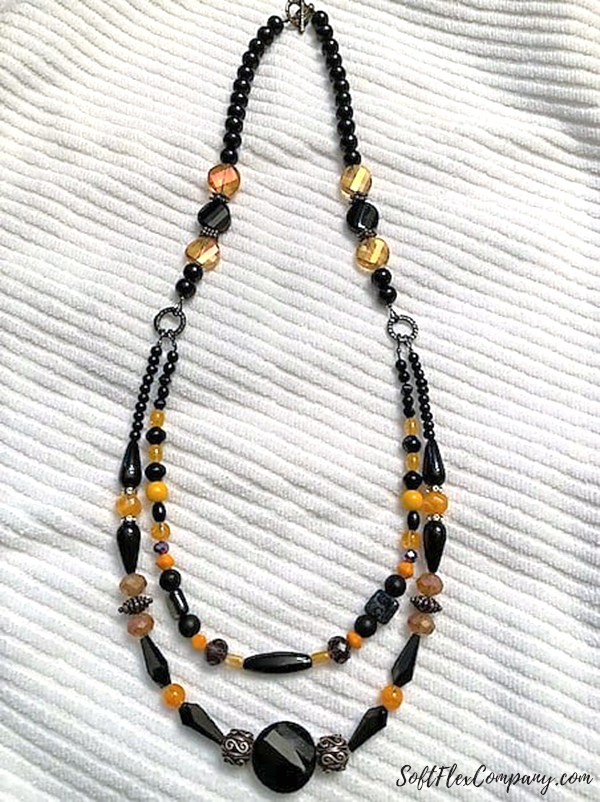 See more of her designs on her Ebay page.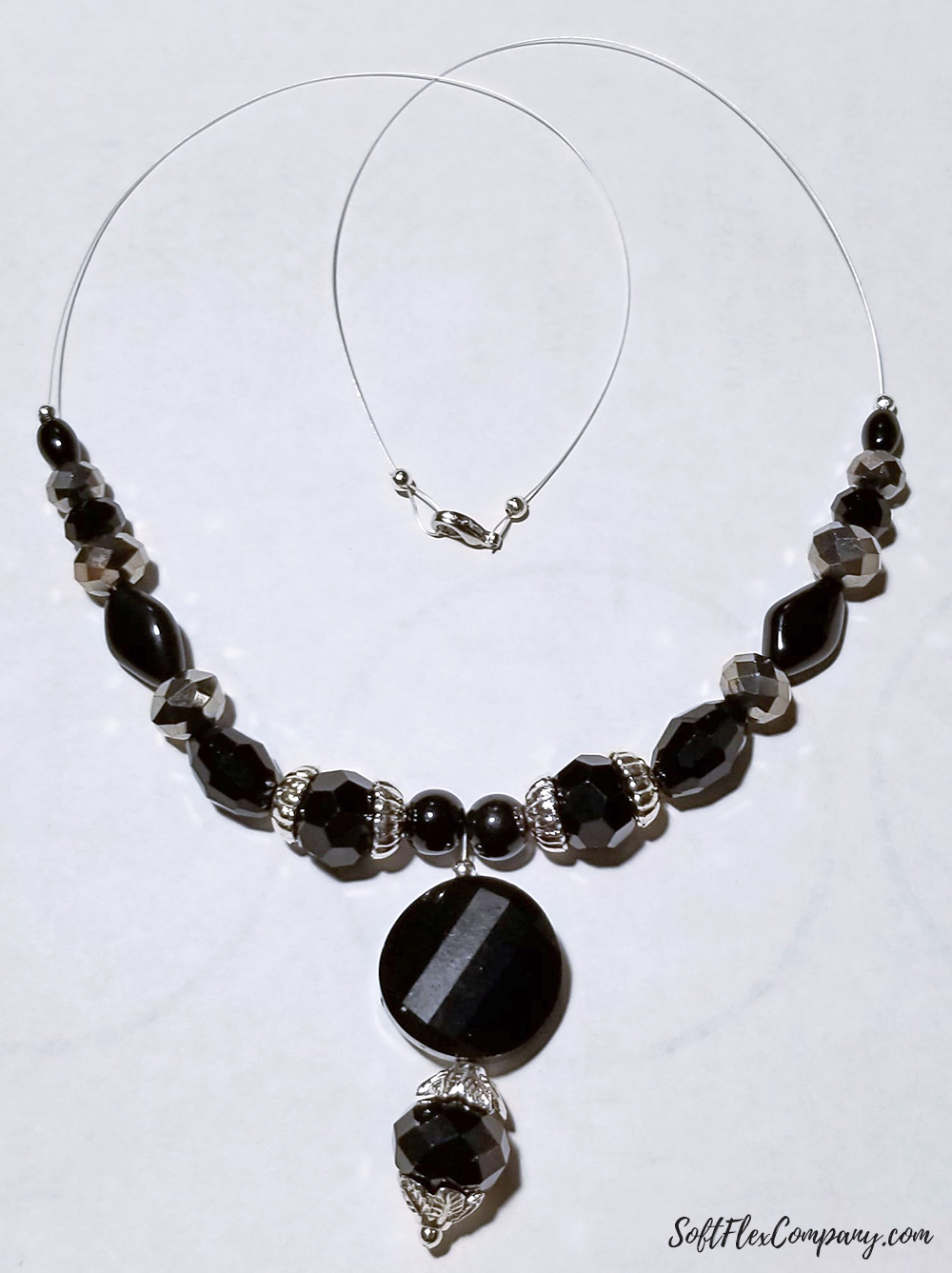 Designed by Soft Flex VIB Studio Member: Stacy Leigh Meissner
See more of her designs in her Etsy Shop.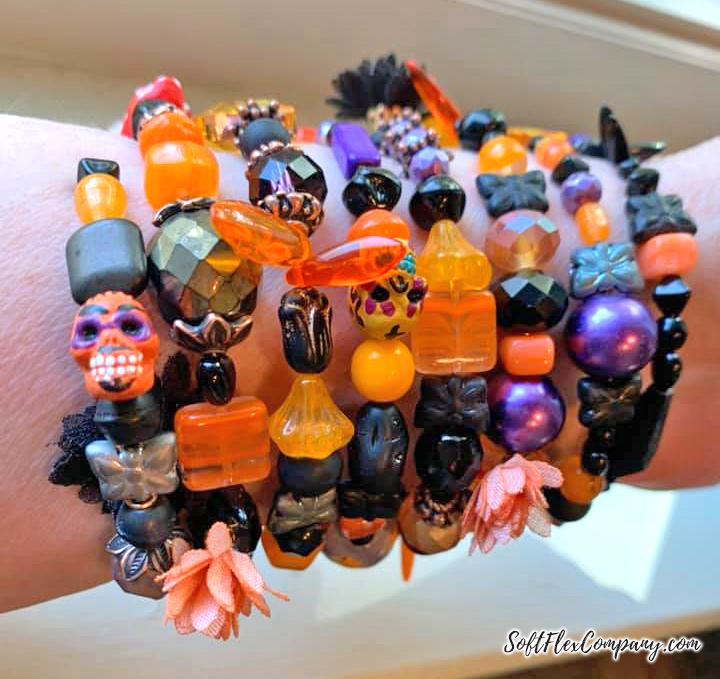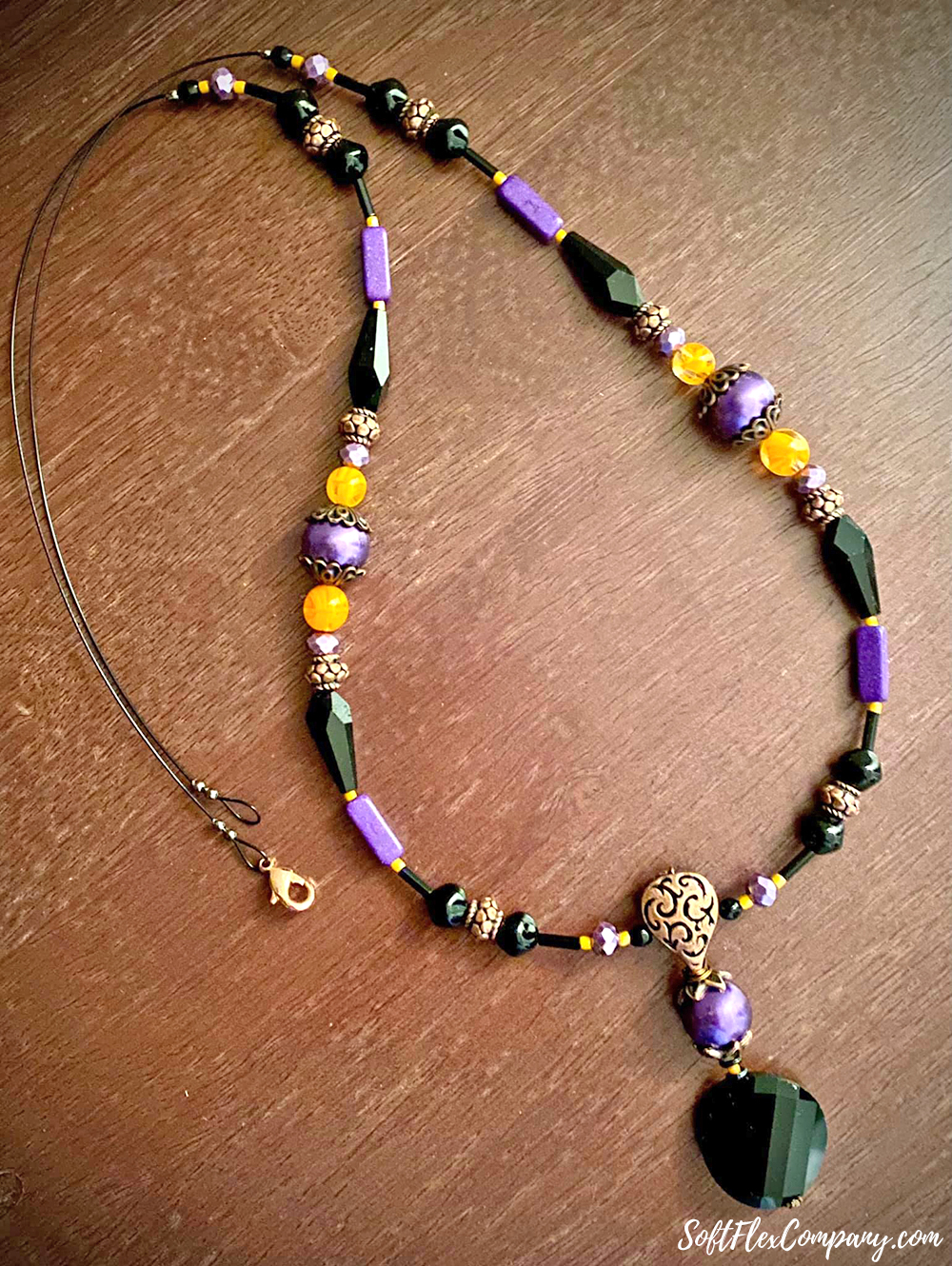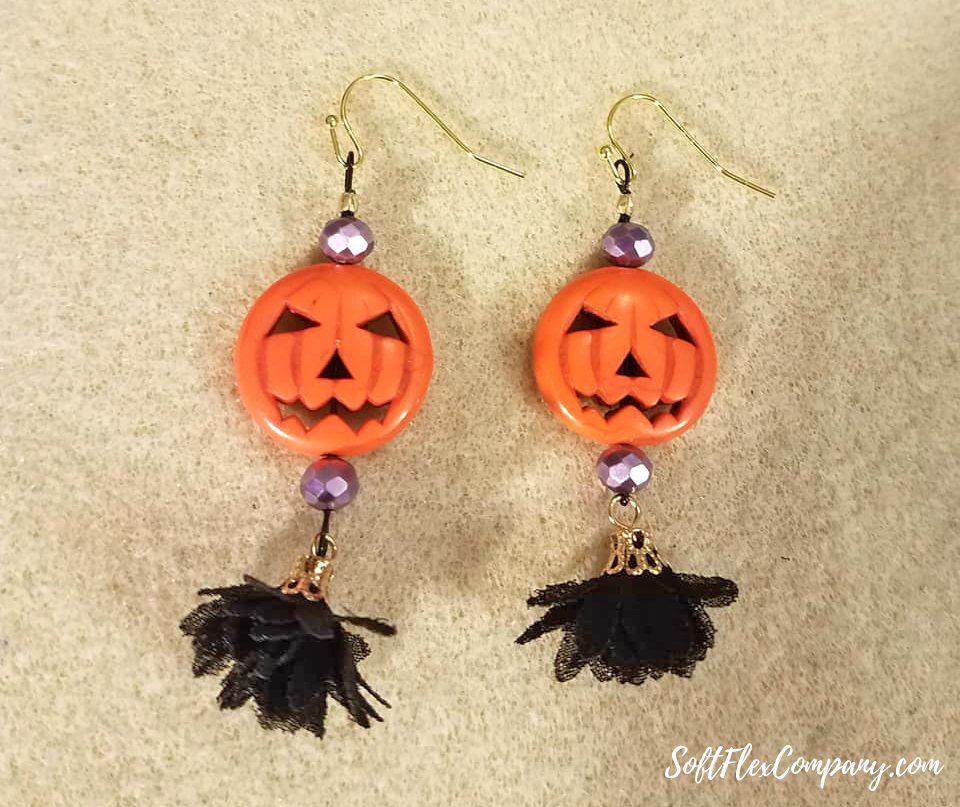 Designed by Soft Flex VIB Studio Member: Karen Knorr Kilcrece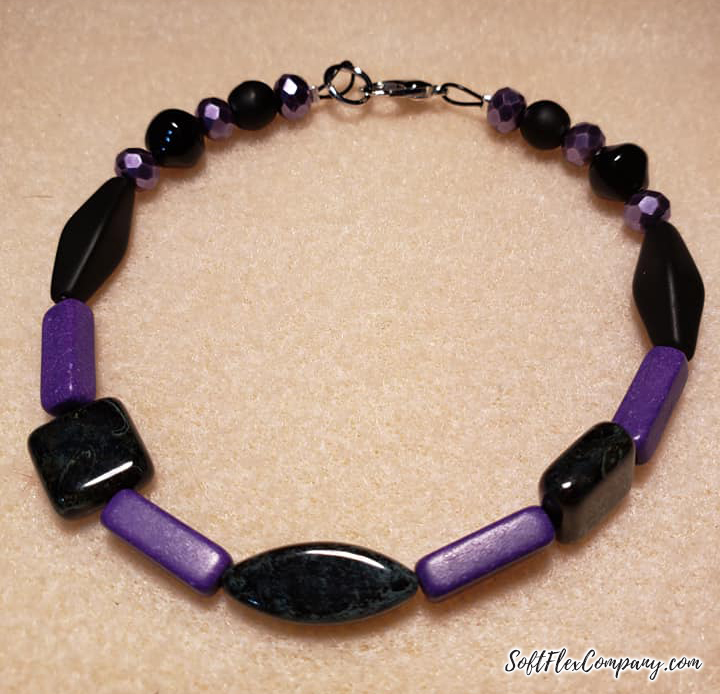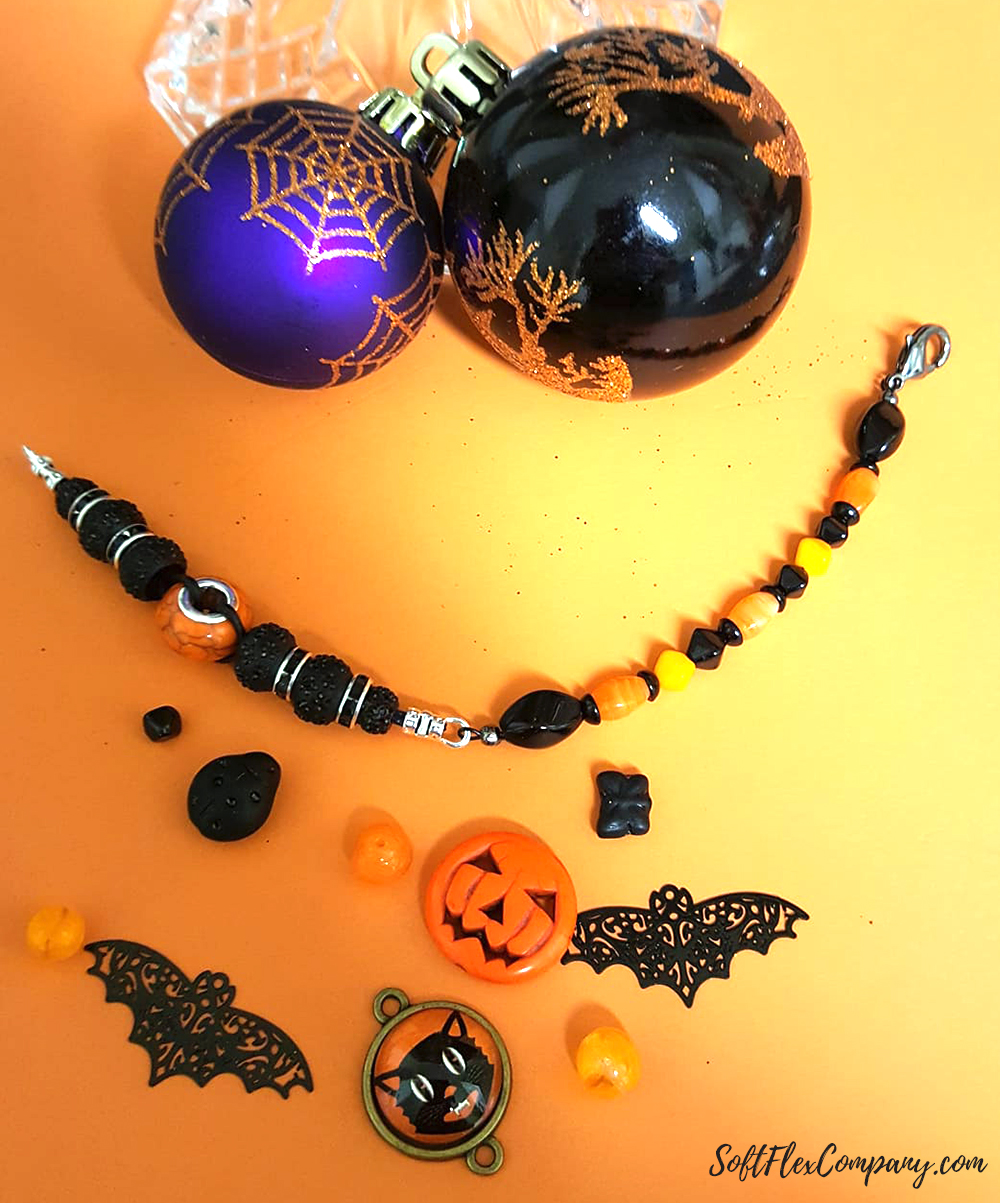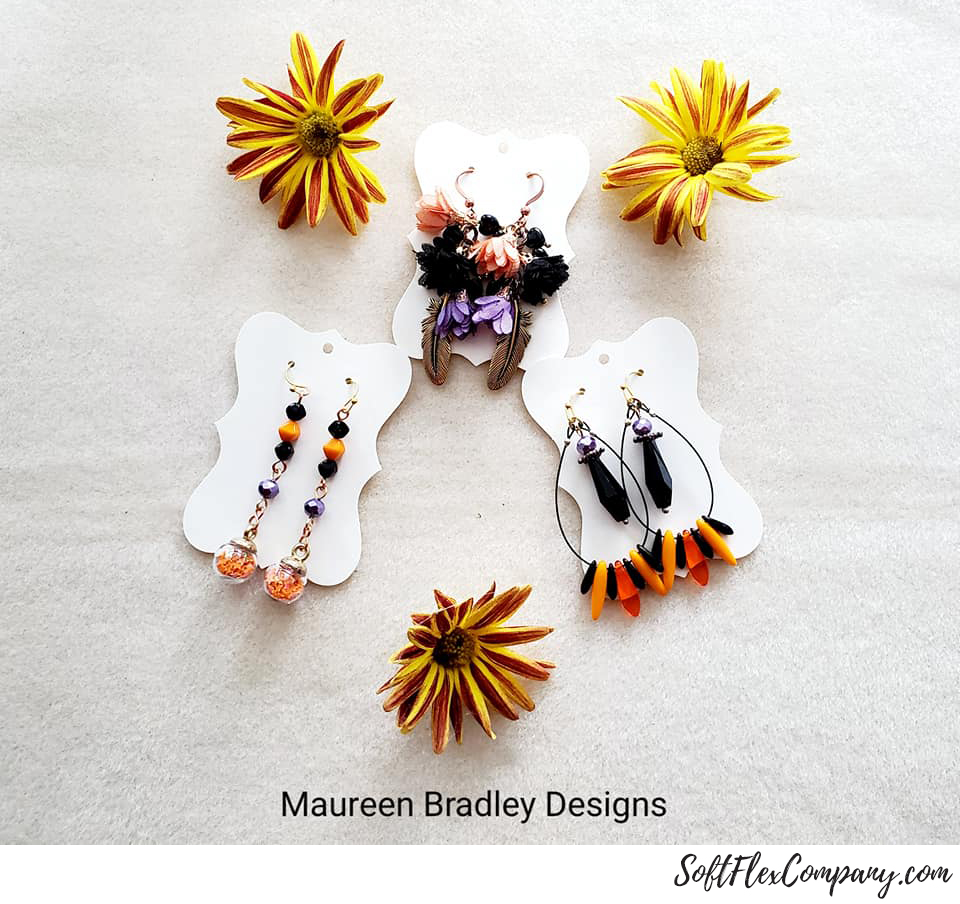 Join our Facebook group – VIB. Stay in the know. Stay up to date. From our bead shows to our video shows and sales, you can stay in touch with us. The community is full of artistic and helpful beaders and crafty people. Inspire and be inspired. Share your pictures and get the beading bug from others!
Visit the Soft Flex Company YouTube Channel!
---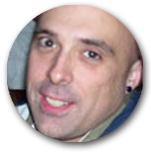 Blog contributor Thomas Soles loves Jazz Age writers and crunchy french fries. His favorite gemstones are Lapis and Pietersite. His favorite hobby is day dreaming. And his favorite mustache is Freddie Mercury's. As you can see, he has a healthy (or possibly unhealthy) sense of humor. You can write to him at [email protected]