Kit Day is almost here! Join us tomorrow for our big company holiday. Each month, we unbox our latest mystery jewelry making kit during a live Facebook show. We reveal the theme of our newest design kit when it goes live on our website. And we watch as our community posts the finished jewelry they made on our Facebook Group - VIB. It is a celebration of creativity and inspirational jewelry ideas.

Don't miss Kit Day! Tomorrow, we will be unboxing our Christmas themed Nutcracker Design Kit (Sold Out). This kit is a magical look at the beloved ballet and iconic Christmas tale. Today, we are looking at the finished jewelry our community made with our Pink Warrior Support Squad Design Kit. This kit went on our shelves last month. October is Breast Cancer Awareness Month. This horrible disease has affected many of us - on staff and in our community. We wanted to help spread awareness. Inside the kit were colors and themes that represented the movement to spread awareness. If your finished jewelry inspires a single person to get an examination or make a phone call - you have done something amazing! Proceeds from this kit went to the National Breast Cancer Foundation. You can make your own donation on their site - your money or your time. Be a warrior for good!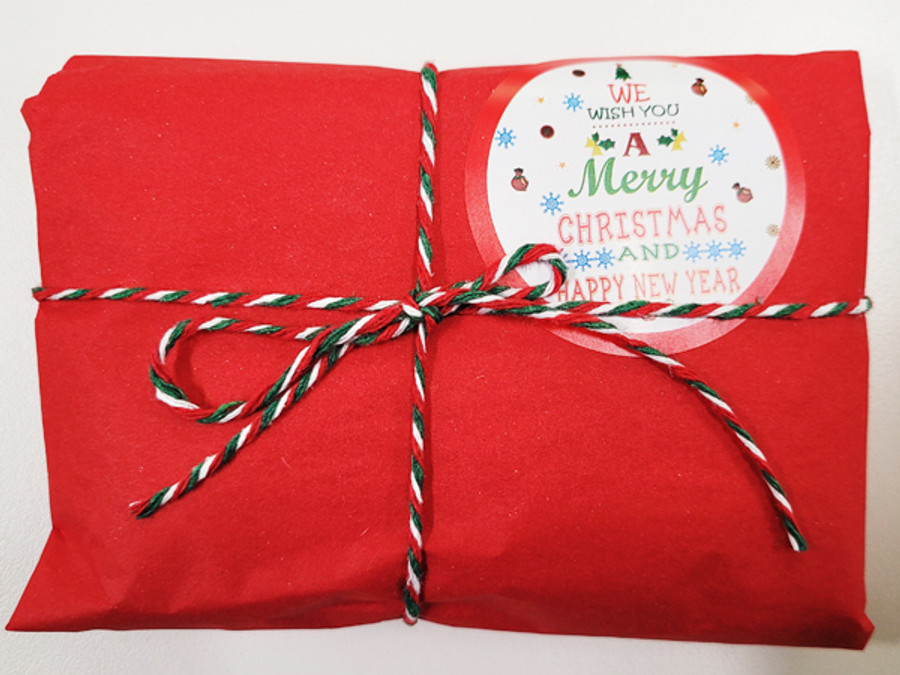 Check out our Design Kits! Each kit is a themed collection of beading supplies. You never know where one of our kits will transport you! We have indulged in mystical purple with our Purple Rain Design Kit. We have caught Cupid's arrows with our Cupid's Kiss kit. We have danced in the fallen leaves of the Harvest Moon. We have relaxed on the lush blue Sea of Crete with our Santorini Dreams kit. We have raced down rain slicked streets with our Neon Nights kit. So many fun adventures. What is our next journey going to be? All of our kits are thoughtfully designed and curated. You are going to love the supplies inside!
Hurry! Our kits are limited in quantity and usually sell out before the end of the month. At the end of each month, we reveal our recent kit on the Soft Flex Facebook page and YouTube Page. Open your kit when you get it or wait for Sara to reveal the contents and open yours along with us live!
If you'd like to join us in the design challenge next month, buy this kit and challenge yourself to try something new and unexpected. If you are new to beading, this kit comes with findings, beads, wire, and surprises.
Our kits are great for skill building. We want our kits to feel challenging. We want them to be accessible for beginners and advanced designers alike, but we love to throw in elements that may seem difficult to test our beaders skills and make them think out of the box. We think jewelry is great when it is easy. But when you really have to engage your mind and process your materials and tools, we think that your jewelry has the potential to be life changing.
Our kits may be inspired by a colorway or theme, but they are meant to be creative interpretations. Imagination and innovation do not follow the rules. Expect the unexpected.
Supplies are very limited. Don't miss out!
Finished Jewelry Designs From Our Pink Warrior Support Squad Design Kit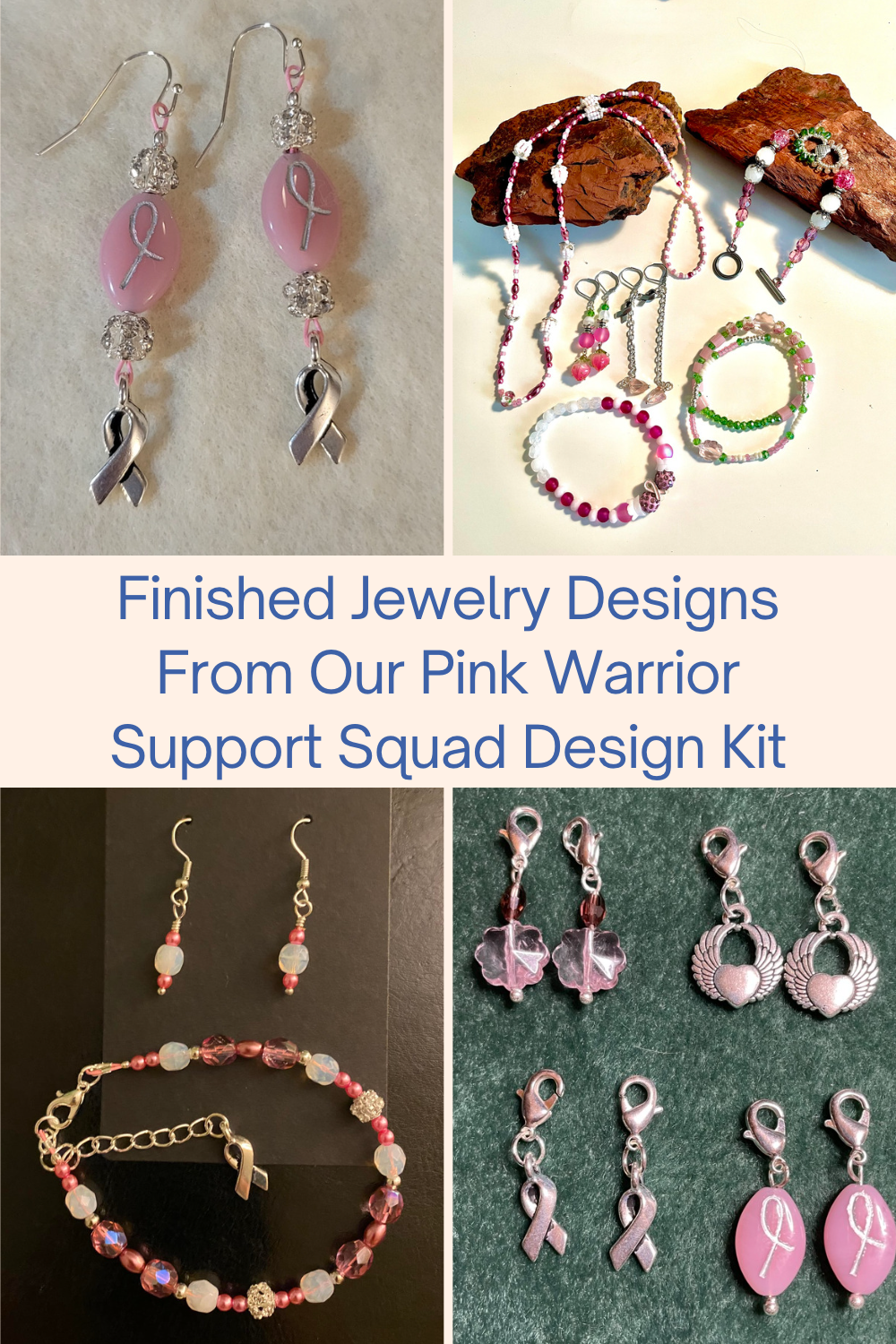 Sara Oehler Designs
If anybody in your life has been affected or touched by breast cancer and you would like to make a donation or volunteer your time, make sure you follow the link to NBCF!
Pink Warriors Unite! Be a part of a force for good. October is Breast Cancer Awareness Month and we are thinking pink. We are donating proceeds from our latest kit to the National Breast Cancer Foundation. This charity supports education, early detection, and funds cancer research. The NBCF also ensures that wealth is not a factor when seeking diagnosis and help. Join the Support Squad and spread awareness. Let your sisters know they are not alone in a scary time. Pink power!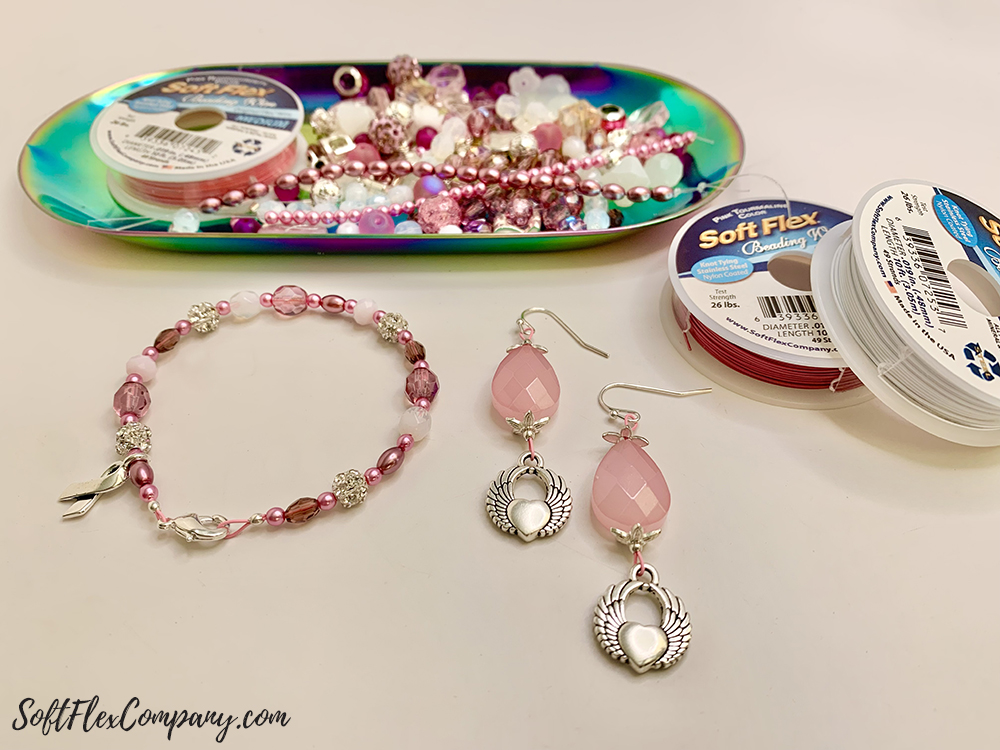 Pink Warrior Support Squad Design Kit
Bead Stopper
Soft Flex Beading Wire
2x2mm Crimp Tubes
Magical Crimping Pliers
Cutters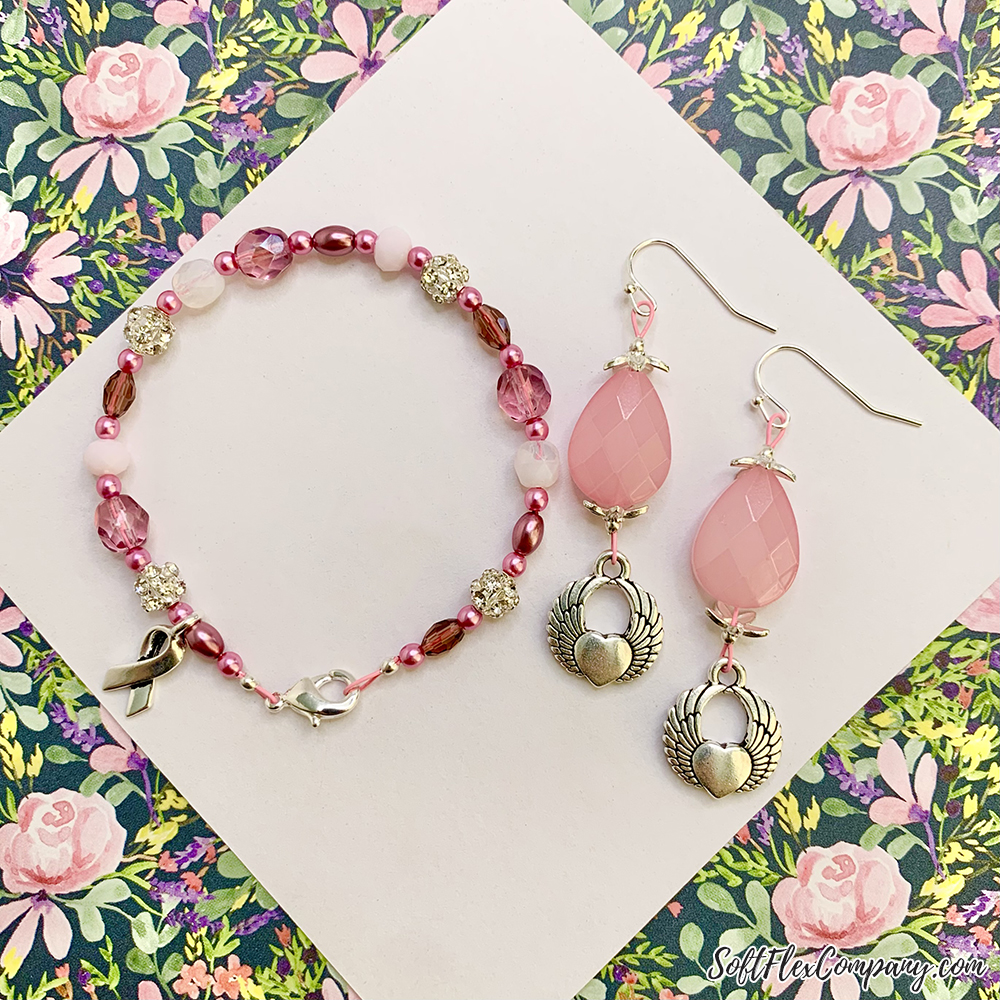 VIB Group Member Videos
We are seeing more and more jewelry making videos from our community. We love it! If you are a creator that works in front of a camera, let us know what you are filming. If you are working with Soft Flex Beading Wire or products, we would love to share the spotlight and put you on centerstage for a bit. Check out these fun beading and unboxing videos our friends filmed with the Pink Warrior Support Squad Design Kit.
Rosanna Brafford
Deb Houck
Tricia Giazzon
VIB Group Member Designs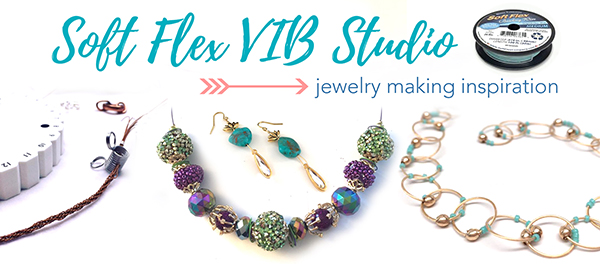 We gathered a small assortment of fun designs from our VIB Facebook group. There were so many wonderful ideas and jewelry pieces. You really need to join our group to see them all. A lot of our members also have stores online. If you see a design you love, make sure you let the designer know. They may sell you that design or at least let you know how they made it. We would love to see your work too, join us today!
VIB is a great place to visit. It is an online bead gathering. It is a place to chat and meet new friends. It is a great way to stay social. You can learn a new tip or technique daily. You can get inspired by the gorgeous jewelry designs other people in the community post. You can also get your own jewelry gently critiqued if you want pointers on how to make your designs really stand out. We love wallflowers and chatty designers alike. Lurk or showcase your talent. You are going to love our fun club.
If you would like to see more Pink Warrior Support Squad Design Kit jewelry, go to our VIB group. In the 'Search this group' field (or magnifying glass icon on the upper right), type or paste this: #support. This will search the pink warrior designs we hash tagged.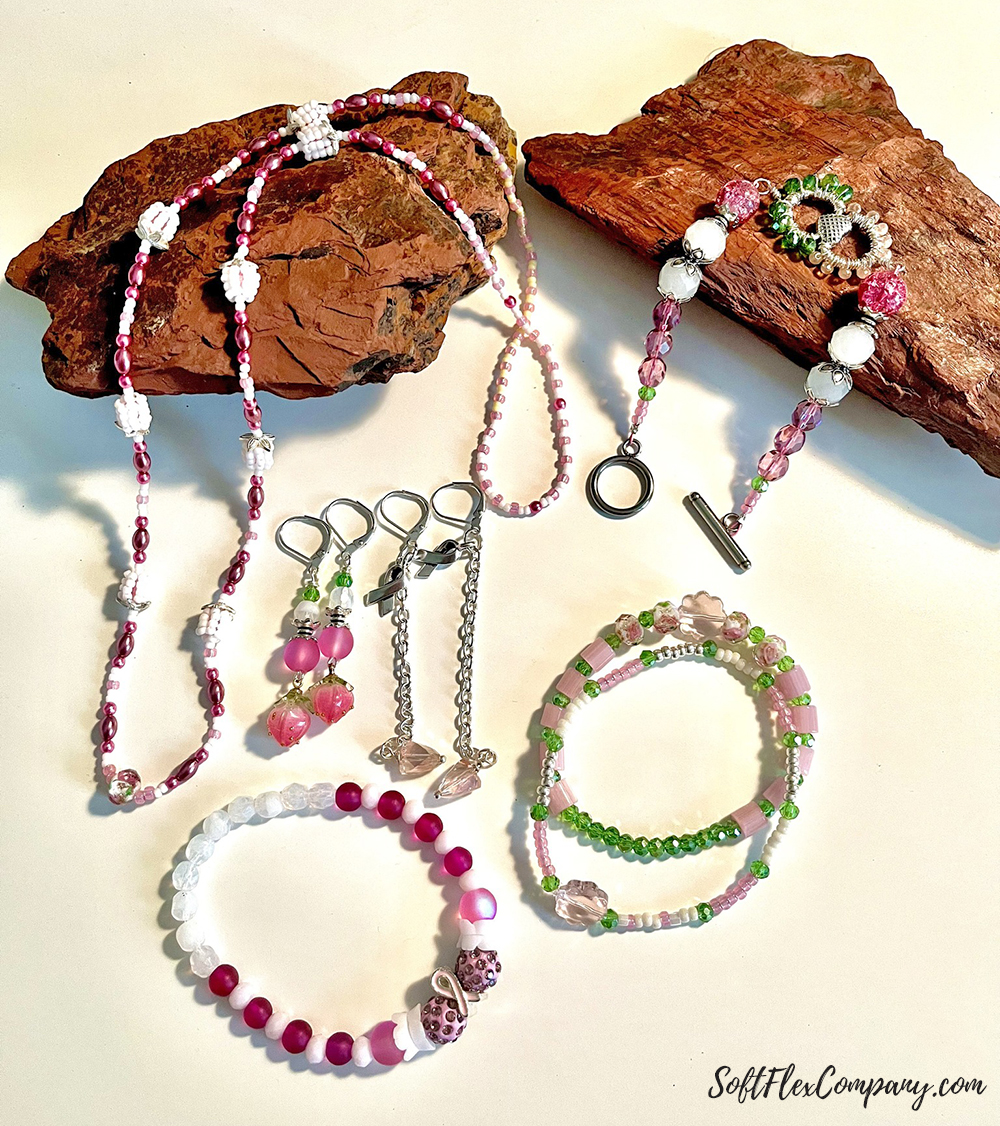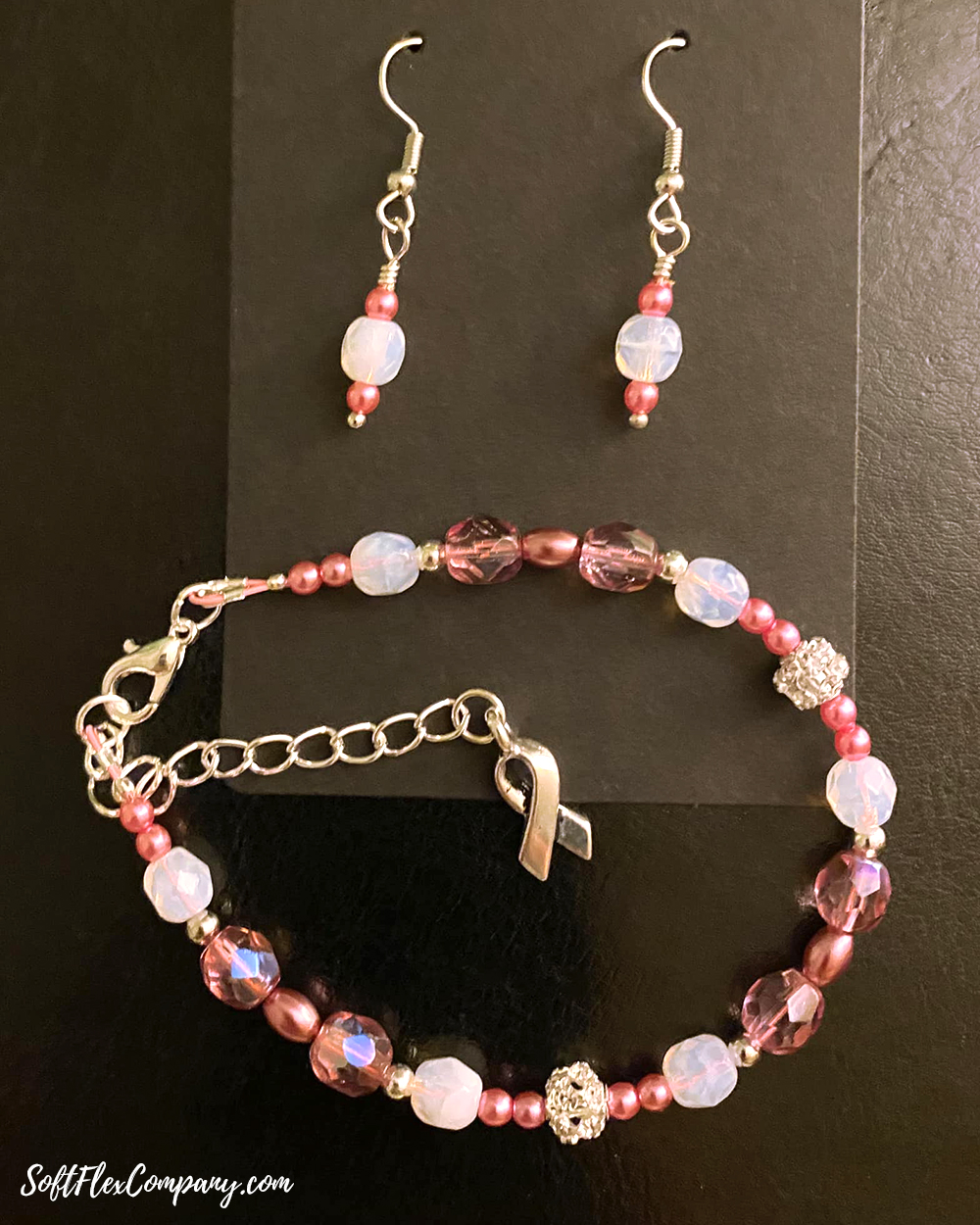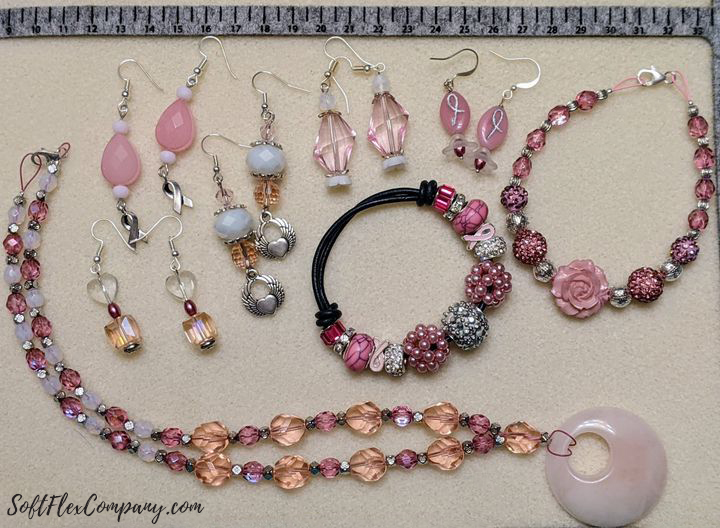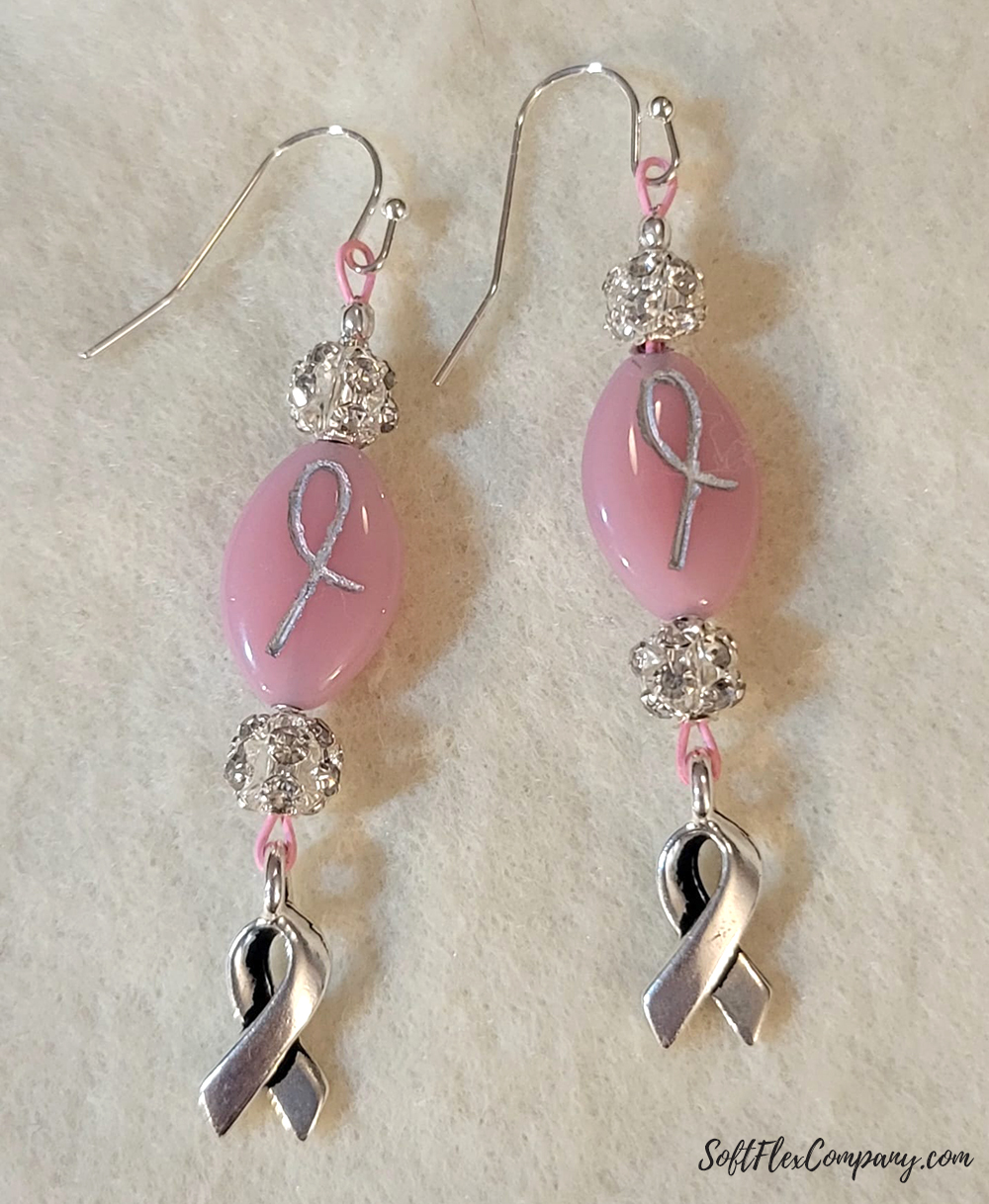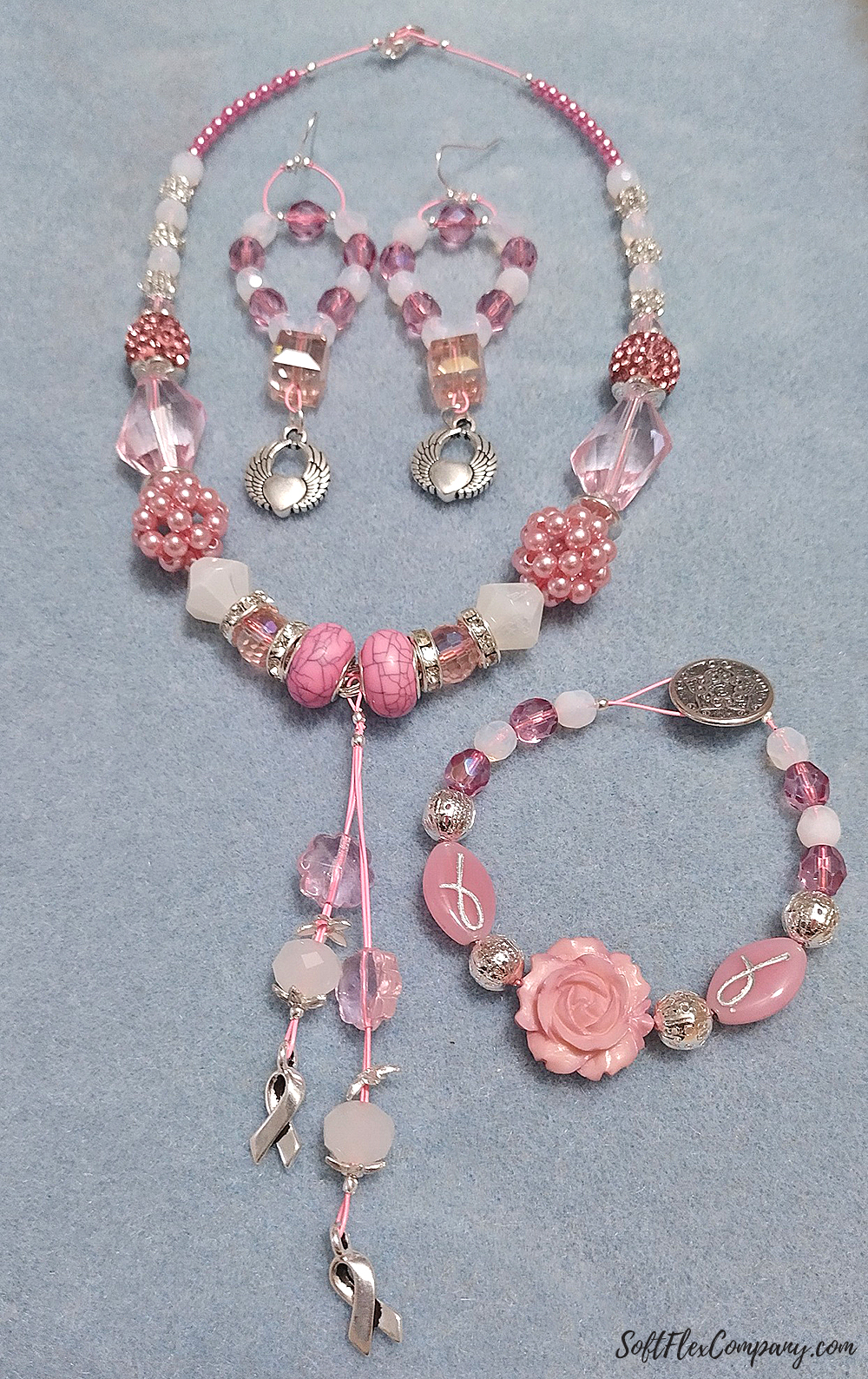 Join our Facebook group – VIB. Stay in the know. Stay up to date. From our bead shows to our video shows and sales, you can stay in touch with us. The community is full of artistic and helpful beaders and crafty people. Inspire and be inspired. Share your pictures and get the beading bug from others!
Visit the Soft Flex Company YouTube Channel!
---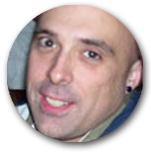 Blog contributor Thomas Soles loves Jazz Age writers and crunchy french fries. His favorite gemstones are Lapis and Pietersite. His favorite hobby is day dreaming. And his favorite mustache is Freddie Mercury's. As you can see, he has a healthy (or possibly unhealthy) sense of humor. You can write to him at Thomas@SoftFlexCompany.com