Circles Of Love Choker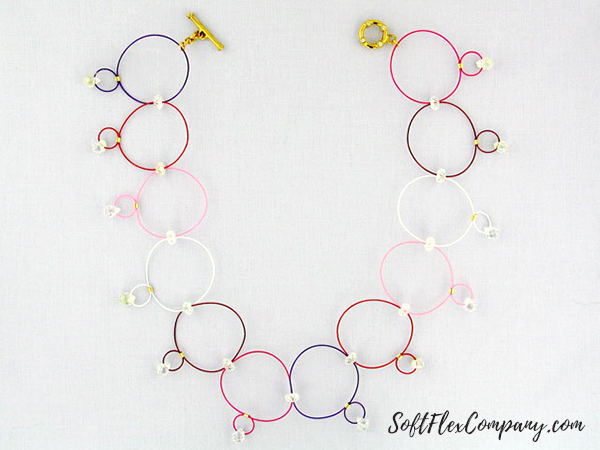 Designer Jamie Hogsett
Skill Level Beginner

Materials
Trios Mystical Beading Wire Pack (Spinel,Pink Tourmaline, Amethyst)
Trios Romance Beading Wire Pack (Quartz, Rhodochrosite, Garnet)
18K Gold Plated Toggle Clasp with Clear Austrian Crystal - 1 set
2x2mm Gold Filled Crimp Tubes - 12 pcs
4.5mm Gold Filled Open Jump Rings - 2 pcs
4mm Clear CZ Faceted Rondelles - 11 pcs
7x5mm Clear CZ Faceted Briolettes - 12 pcs

Tools
Crimping Pliers
Cutters
Chain Nose Pliers

Instructions

Step 1: Use 5 inches of Amethyst wire to string 1 rondelle and 1 crimp tube. Pass through the tube, forming about a 30mm loop. Use the tail end of wire to string 1 briolette. Pass through the crimp tube again, forming a small 10mm loop of wire below the 30mm loop. Crimp the tube and trim the tail ends of wire (you should have very short tail ends, so you'll only be recycling about 2mm of wire from each tail end.) Click here for crimping instructions.

Step 2: Cut 5 inches of Spinel wire and pass through the rondelle used in the previous step. Repeat Step 1.

Step 3: Repeat Step 2 using Rhodochrosite wire.

Step 4: Repeat Step 2 using Quartz wire.

Step 5: Repeat Step 2 using Garnet wire.

Step 6: Repeat Step 2 using Pink Tourmaline wire.

Step 7: Repeat Steps 1 through 5.

Step 8: Repeat Step 6, omitting stringing the rondelle.

Step 9: Use 1 jump ring to attach one half of the clasp to the Amethyst loop formed in Step 1.

Step 10: Use 1 jump ring to attach one half of the clasp to the Pink Tourmaline loop formed in Step 8.

Projects not intended for children under the age of 13. The information on this instruction sheet is presented in good faith, but no warranty is given, nor results guaranteed. Soft Flex® Company disclaims all liability from any injury to anyone undertaking the construction of this project as a result of improper safety precautions.
Free Printable Valentine Items
Valentine Cards
Click here to download PDF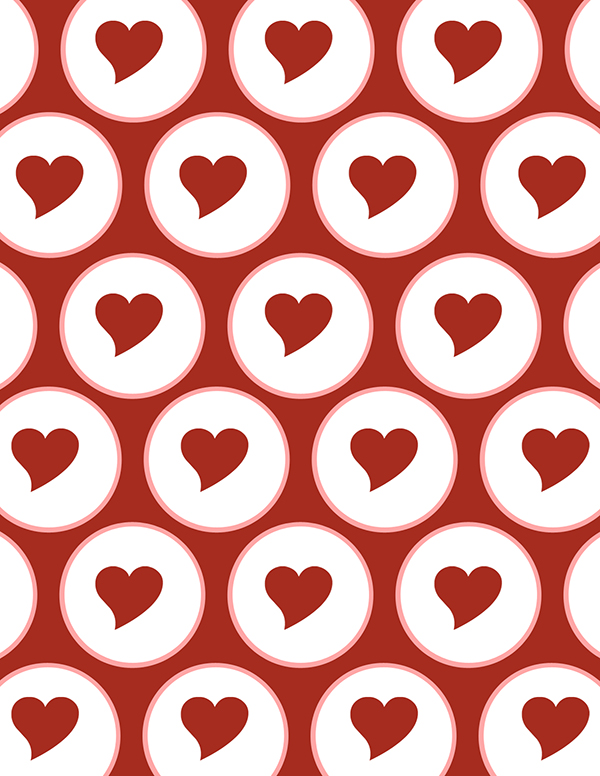 Heart Paper Holiday Gift Wrap (8.5x11)
More Last Minute Valentine's Day Project Ideas!
Easy, handmade jewelry ideas created with Soft Flex Beading Wire, craft wire and tools. Beaders of all skill levels will find inspiration! Each design has a list of the materials and tools that you will need to make the piece as well as step by step instructions.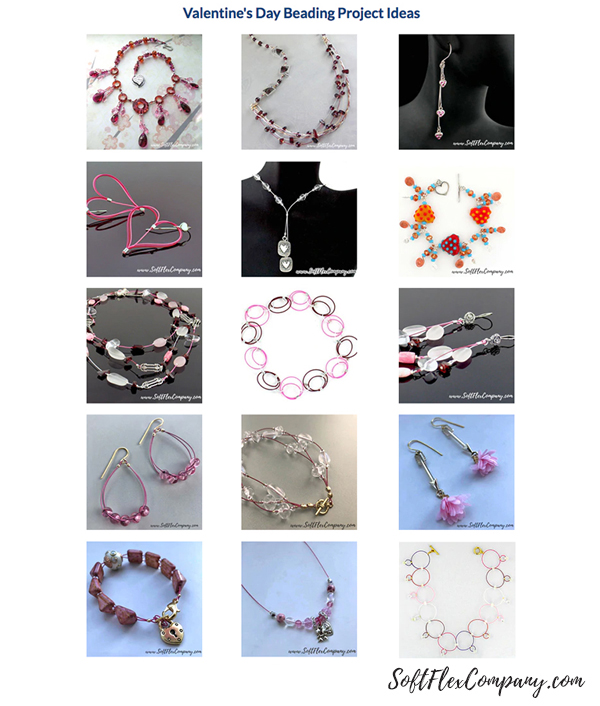 Click here to find more Free Valentine's Day Projects
Join our Facebook group – VIB. Stay in the know. Stay up to date. From our bead shows to our video shows and sales, you can stay in touch with us. The community is full of artistic and helpful beaders and crafty people. Inspire and be inspired. Share your pictures and get the beading bug from others!

Visit the Soft Flex Company YouTube Channel!
---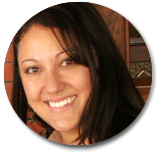 Jamie Hogsett is a bead lover, jewelry designer, beading instructor, freelance editor, and the co-author of Show Your Colors. She is the author of Stringing Style and co-author of the Create Jewelry series: Pearls, Crystals, Stones, and Glass. Jamie's work has been published numerous times in Stringing and Beadwork magazines as well as in Beadwork Creates Beaded Rings, Beadwork Creates Beaded Bags, Beadwork Creates Beaded Earrings and other books and magazines from Interweave Press.