Sara discusses her visit to one of our favorite home shopping networks, HSN, of course. In 2010, HSN selected Soft Flex Beading Wire as their official flexible beading wire for every strung piece of jewelry. They chose our flexible beading wire after careful deliberation. Our beading wire surpassed their quality tests. Soft Flex was the most durable wire they tested. our flexible wire had the best drape for a beading wire. Soft Flex edged out all of the other competitors. We felt a great deal of pride. We got recognition for our efforts.

Soft Flex Company started up as a very small company. Scott and Mike, the founders, began in a garage before moving into a warehouse. Mike was a jewelry designer that demanded quality. He wanted a beading wire that would be as professional as his strung pieces were. Mike wanted a beading wire that could handle very heavy beads as well as delicate and expensive gemstones. He was unsatisfied with other options he had used – monofilament could be brittle or could even be abrasive inside the channels of beads. Fishing line was stiff and was a poor choice unless the beads were heavy enough to make the wire play nice. Scott and Mike created a beading wire that was supple and strong. A wire that was as soft as it was flexible.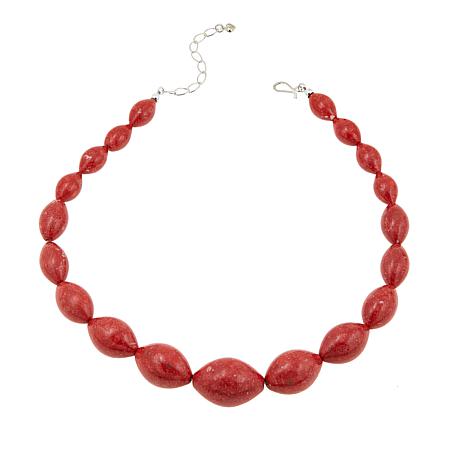 Soft Flex Company has evolved and changed over the years. From the humble garage to trade shows across the globe. We have sought to educate people on how to string and design the best jewelry they can. We offer the best tools, the best wire and we are an ear for any questions a designer has.
This was Sara's journey with the Home Shopping Network: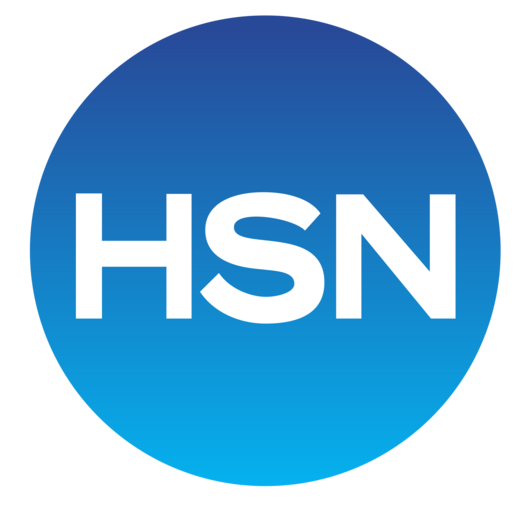 In January of 2010, I had the extreme pleasure of accompanying Soft Flex Owner Mike Sherman to visit the Home Shopping Network campus in Tampa, Florida. It was an awesome experience!
We were specifically invited by the Quality Assurance Team to give an overview of our products and how to best use them for the least breakage. About a year before, a company that does a fair amount of business with HSN had switched from a competitor's product to our product after they had some embarrassing breakage issues during an onsite inspection. Let's just say, beads went flying and that never looks or feels very good. It was a joy to hear how many less returns this company was getting after switching to our product. It showed HSN that our product truly is different from all of the rest. And this is why they decided to invite us to give two seminars for not only the Quality Assurance Team but also buyers, writers and many more.
Between seminars, we got a chance to take a tour of the HSN campus. We got to see how they test not only jewelry designs but even televisions, clothing, vacuums, etc. Their quality assurance process is amazing. They really put a lot of time and energy into making sure that customers get what they pay for and I find that to be very commendable. We also go to great lengths to make sure that our customers get great products and are satisfied, so I felt right at home. We got to see the call center, which has hundreds and hundreds of employees on the phones but you could practically hear a pin drop. They are all so quiet and focused. We even got to see the live cameras in action. I knew that HSN ran 24 hours a day, but I had never stopped to think about what that meant! You mean that there is live television taping even at 3 in the morning? Yes, it is true. The sets are continuously being built and moved. Mike and I were in awe.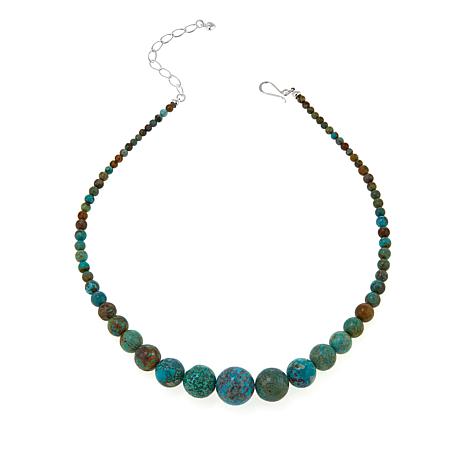 On February 10th of that year, it became official, HSN prefers Soft Flex Beading Wire. Here is an excerpt from an email that went out to their vendor partners that day.
HSN will require the use of Soft Flex brand beading wire effective for production starting April 1st. Items covered:
All strung items that currently use flexible beading wire
All strung items that have gemstone beads and /or metallic elements
Any strung item that fails performance testing in our Packaging Laboratory (your QA Evaluator will be in contact with you when this occurs)
Requirements:
Soft Flex Beading Wire: 49 strand, 0.024 gauge - If this is too large for the drill hole, please move to the next smaller Soft Flex size
Soft Flex Crimps
Soft Flex Crimping Pliers
Please ensure drill holes are straight and cleaned out before stringing
Benefits:
Better strength, durability and product longevity
Better flexibility and drape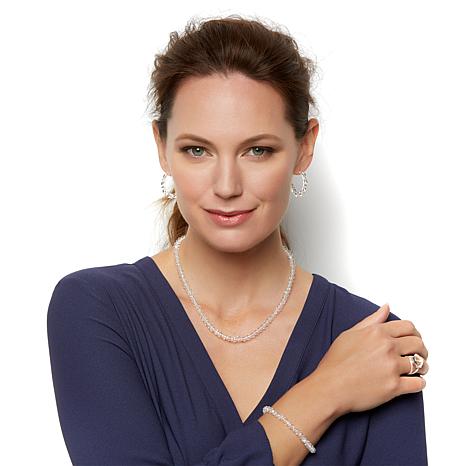 On April 1st of that year, strung designs that used flexible beading wire created for HSN were to be strung on Soft Flex Beading Wire! I think it really speaks volumes about them as a company. They really do care about every piece and part of the finished products that they sell. It also speaks volumes about our product in that, after careful analysis, they saw the benefit of asking their vendors to exclusively use our beading wire over all others.
Later, we had our first mention on the Home Shopping Network. The host was selling a gorgeous necklace strung on our beading wire. I felt a good deal of pride. The company I work for and love was getting some amazing recognition. Soon, our wire was mentioned by the hosts and in the online description as one of many reasons to buy the designs. For instance, in the description of one design, you'll find that they say, "This piece is strung with Soft Flex—a flexible beading wire that helps improve strength, durability and longevity of the jewelry design." So neat!
Join our Facebook group – VIB. Stay in the know. Stay up to date. From our bead shows to our video shows and sales, you can stay in touch with us. The community is full of artistic and helpful beaders and crafty people. Inspire and be inspired. Share your pictures and get the beading bug from others!
Visit the Soft Flex Company YouTube Channel!
---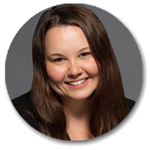 Sara Oehler (pronounced Ay-ler) is a well-known jewelry designer living in the Bay Area. Sara is the author of several beading books, including her latest title, written with Kristen Fagan, Seed Bead Revolution. She has designed and written for numerous publications including: BeadStyle, Bead&Button, Bead Trends, Stringing, Jewelry in Fashion Trends, Simply Beads, The Flow and Today's Creative Home Arts. Currently, Sara is the Sales and Marketing Manager for Soft Flex Company.
Ask Sara Bead Expert
Blog: softflexcompany.com/beading-blog
Email: Sara@SoftFlexCompany.com