We staged a Zoom beading party with Andrew Thornton last week. He was our first Zoom guest. It was so much fun! We hope you were able to join us, if not, you can always check out the replay on our Facebook video page. We talked arts and crafts. Andrew gave us a walk through his lovely gallery. We discussed our themed design kits. We talked business and travel. And we made some fun necklaces. If you love making jewelry and like to hear creative people discuss their inspirations and ideas, you will not want to miss this lively video!

Andrew Thornton and his partner own a contemporary art gallery in Pennsylvania. We wanted to catch up and see how he fills this space. Andrew is an incredibly talented painter, jewelry designer, writer, and artist. You name a craft and he has probably tackled it, if not mastered it. We knew his gallery was going to be a creative and interesting place and wanted to see it on Zoom. We would love to see it firsthand, but since that is not in the cards for the foreseeable future, we settled on a lively Zoom teleconference. If you happen to live near Ligonier, Pennsylvania or are planning a trip, make sure you swing by and support his gallery. If you cannot make your way to his gallery, you can shop online.
The pandemic has been rough on everybody. Especially small businesses. The arts and crafts industry has seen a lot of smaller businesses fold with the disruptive economic tempest. Andrew is currently renting the space where the Allegory Gallery is located. He would like to find a forever home for his gallery. If you love his creativity and want to support an artist, please look into his GoFundMe. It will help the Allegory find a permanent home and it will ensure that he has the funds to get married. You can make two wishes come true with one little contribution!
Jewelry Making Zoom Party With Allegory Gallery
We have known Andrew for a long time. He has traveled in the same circles. We would see him at beading trade shows. Andrew worked with the Green Girl Studios booth. His sister Cynthia is a founding owner of that business. We would see him in Tucson, Milwaukee, Oakland, and lots of other big beading cities. There was a time when Soft Flex Company owned a series of bead shows in destination cities - New York, Sonoma, and Honolulu. We had fun reminiscing about these shows. Kristen did not get the chance to work at the Honolulu show. We feel bad about that. But we had a little mischievous fun rubbing it in. Maybe we will return one day. We will make sure to bring her along!
Andrew and his partner own a gallery in Ligonier, Pennsylvania. The Allegory Gallery is a wonderful creative space that is filled with love and innovative craft products. You can purchase fine art there, as well as paints and supplies. Andrew is a thoughtful artist that has spent his life making and influencing art and jewelry. If you cannot visit the gallery in person, you can check out the website and find something that speaks to you. It is crucial that we support small businesses, especially in the creative industry, as they might not seem essential during this terrible pandemic. Make sure you support these smaller companies, if you do not, we will lose so much. Art and culture makes life a joyous experience.
We have embraced Zoom because we love the loose interview format it lends itself to. If you would like to learn more about Andrew and his gallery, make sure you check out the video. Having Andrew on was a fun way to discuss the industry and creative expression in an informal and unique way. We discussed exciting products and techniques, we spent some time making jewelry, and we got to touch base with an old friend.
Prior to the meet up, we sent Andrew a design kit and challenged him to make something with us. He strung a yummy necklace with one of the fantastic pendants he sells. These pendants are perfect for a nature lover. You can find your spirit animal and make it a focal! He calls this finished necklace "Deer Rider".
Andrew sent Sara a diverse and fun collection of his pendants. She found one that spoke to her and strung an illusion style necklace. She used a star bed pendant for her focal. This pendant really commands attention. It is fun and full of life. Her necklace was a great way to showcase it. Simple, yet elegant.
Meet Andrew Thornton
My name is Andrew Thornton. I am the co-owner, co-founder and creative director of Allegory Gallery with my partner, William Jones, in Ligonier, PA. Allegory Gallery is a retail boutique that specializes in beads, art, and jewelry. We don't just sell beads; we also have original artwork, prints, and cards, soaps, rocks and mineral specimens, books, and international crafts like wooden statues from Africa or masks from Indonesia. We also just started carrying Junk Monkey Paint company products which are great for breathing new life into furniture pieces. Our selection of beads is as eclectic as the rest of our offerings. We carry a wide array of pieces from all over the world and from different time periods, vintage plastic, glass, and gemstone beads to name a few. We focus on art beads and jewelry-making components great for stringing projects. We also produce products for the store like laser-cut and engraved pendants, polymer clay, ceramic, resin, and metal. We also offer classes and organize retreats featuring nationally recognized instructors. We have a podcast called, Allegory Gallery Interviews and do kits that we ship out all over the world. We usually have several events and activities going like art openings, a book club, and meetups. Though, currently with the pandemic, all of our in-store events have been postponed.
Our storefront is located in a charming small town with a population of 1,500 people in the borough and approximately 6,500 in the township. On paper, we should not be able to exist. Generally a niche business like ours requires a critical mass of at least 100,000 people and be no closer than 30 minutes to another store like our store. We have overcome the population gap by expanding our online sales and web presence, built an active social media community, and have worked hard to gain national recognition in TV and print by establishing ourselves as experts in our field of jewelry-making. And despite the odds, we were recently recognized as one of the top small businesses in the country during SCORE's 2018 American Small Business Championship. We were awarded this distinction among 102 other businesses and one out of three in Pennsylvania.
We are fortunate to be in a supportive community. Ligonier is a quaint small town nestled in the picturesque Laurel Highlands. This historic town, redolent with classic Americana, has a vibrant Main Street culture dotted with independently owned businesses, perfect for a summer stroll with the family. Grab a cone at Abigail's or sample some mouthwatering toffee at Scamp's Toffee. There are great stores like MyHoneyBee and are scheduled almost every single weekend, giving visitors something to enjoy all year long. Even with the pandemic, the town strives to offer safe options and events for visitors. Ligonier boasts several museums. For example, the newly renovated Fort Ligonier is an amazing museum that features a French and Indian War era wooden fort. There are several "living history" museums like this, such as The Compass Inn, The Ligonier Valley Rail Road Museum, and the Lincoln Highway Experience. The Southern Alleghenies Museum of Art also has exhibitions that are worth the trip. We also have lots of cute little galleries, many specializing on local art, like G Squared Gallery and Main Exhibit Gallery. Surrounding Ligonier is pristine wilderness, perfect for nature enthusiasts that enjoy camping and hiking. Linn Run has a natural water slide, where families can cool off and escape the heat. Flat Rock is next to some interesting stone ruins ideal for picture backdrops. Take a trip up the mountain to Forbes's State Forest and see Spruce Flats Bog, where everyone can learn about carnivorous plants! Plus the hike is easy and not too challenging. Lots of great natural beauty to enjoy!
Currently William and I are doing a series of fundraiser to secure a forever home for the store. We rent right now, but we'd like to celebrate our upcoming wedding by finding a permanent location for the store. Planning this during the pandemic has been challenging, but we're excited about the future. We're doing online auctions, a GoFundMe campaign, selling specific beads, jewelry, and artwork with the proceeds going towards our goal.
Here are some pertinent links:
Allegory Gallery Facebook page
Allegory Gallery Design Challenge Facebook group
We are a creative space that's one part bead store, one part jewelry boutique, one part fine art gallery, and one part gift shop. The aim of Allegory Gallery is to promote artisan craftspeople, inspire the community to explore their creativity, and act as a focal point for classes and artistic education in the area.
Located just one hour from Pittsburgh, PA, and 30 minutes from Greensburg, PA, we offer a vast selection of beads, gemstones, beading supplies, art, as well as beading and jewelry classes in the scenic, historic old fort town of Ligonier, PA. We welcome you to come spend the day with us in Ligonier, and to visit all the small businesses and family-owned shops in town.
Visit The Gallery
If you would like to visit the gallery, make sure you contact Andrew and confirm it is open, the coronavirus may affect hours. If you need to, you can request an appointment and set up hours not listed.
Hours:
Monday: 10:00 AM till 4:00 PM
Tuesday: 10:00 AM till 4:00 PM
Wednesday: 10:00 AM till 4:00 PM
Thursday: 10:00 AM till 4:00 PM
Friday: 10:00 AM till 4:00 PM
Saturday: 10:00 AM till 4:00 PM
Sunday: 12:00 PM till 4:00 PM
Contact:
(724) 610-3770
Address:
220A West Main Street
Ligonier, PA 15658
More Links:
Join Andrew's clubs!
This is an online book club devoted to those interested in using literature as a source of inspiration. Each month is assigned a new book. After the participants have read the book, they are encouraged to make something that was inspired by what they read and share it!
Allegory Gallery Design Challenges
Each month, Allegory Gallery offers a Design Kit with the aim of inspiring challengers from around the world. Participants have approximately two months to complete their projects, culminating in a blog hop reveal. This group was created to facilitate communication between participants.
Our Design Challenge Group is filled with a wonderful bunch of like-minded jewelry-making enthusiasts. Whether we're working on an AG Design Kit Challenge, showing items we made using Allegory Gallery Inspiration Kits, or just needing some helpful hints or tips, the Allegory Gallery Design Challenge Group is full of fun and support!
Allegory Gallery Polymer Clay Club
This group is for polymer clay enthusiasts in Ligonier and the surrounding areas, but is open to anyone interested in working with polymer clay. This group page is all about sharing our projects, sharing tips, and sharing product advice. The key word is, "share". We are all about creating an atmosphere of support and camaraderie.
This group is online and world-wide (and anyone interested in polymer clay may join)!
Join our Facebook group – VIB. Stay in the know. Stay up to date. From our bead shows to our video shows and sales, you can stay in touch with us. The community is full of artistic and helpful beaders and crafty people. Inspire and be inspired. Share your pictures and get the beading bug from others!
Visit the Soft Flex Company YouTube Channel!
---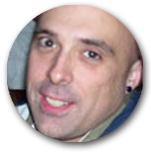 Blog contributor Thomas Soles loves Jazz Age writers and crunchy french fries. His favorite gemstones are Lapis and Pietersite. His favorite hobby is day dreaming. And his favorite mustache is Freddie Mercury's. As you can see, he has a healthy (or possibly unhealthy) sense of humor. You can write to him at Thomas@SoftFlexCompany.com