Shop 2020 Spring/Summer Pantone Colors For Jewelry Making
Unfortunately, the Pantone Bead Mix is sold out. However, we always have new, fun bead mixes arriving.

Oh lucky week! The new 2020 Spring/Summer Pantone Beading Wire Quad and matching bead mix are for sale at SoftFlexCompany.com and I showed viewers both of them on Facebook Live last week (see video above)! All of the items described in this blog post can be found at SoftFlexCompany.com.
This is the biggest bead mix we have ever offered! We have retained the same low price as our other mixes at $10.49, but filled this selection with an overflowing abundance of high quality beads from the Czech Republic. This gorgeous mix is stuffed with beads to match our 2020 Spring/Summer Pantone Quad of Beading Wire. This mix is a custom assortment of unique bead shapes and sizes in our Pantone Spring/Summer color way. Due to the random selection, there may or may not be exact matches of bead shapes and colors, perfect for "bead soup" and multi strand mixed bead designs!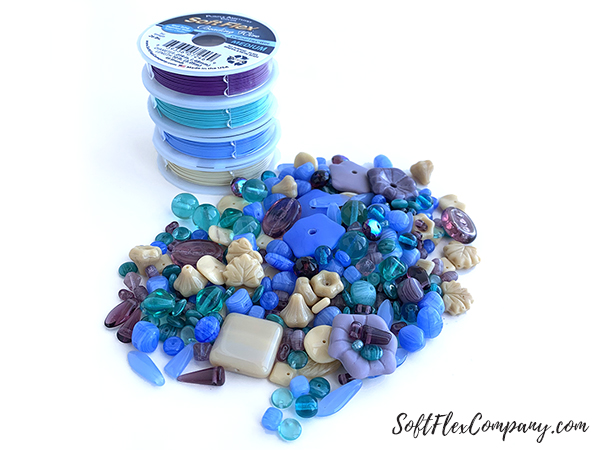 Look at that HUGE bead mix!
And not just that, the Quad offers 4 ten foot spools in color, 40ft total (or biggest mixed color package of beading wire) too.
Explore the Spring/Summer 2020 Pantone Colors with our latest Quad Beading Wire Collection. This Quad selection of colors was built to match Pantone's Grape Compote, Faded Denim, Sunlight, and Biscay Green. We color matched with these wires: Purple Amethyst color Soft Flex Beading Wire .019 (Medium), Tanzanite color Soft Flex Beading Wire .019 (Medium), Bone color Soft Flex Beading Wire .019 (Medium), and Turquoise color Soft Flex Beading Wire .019 (Medium). We think you will love this color collection as much as we do.
Pantone knows color!
This Quad Collection is comprised of lead-free beading wire for designers that want to create jewelry with color mixing in mind. Color Wire Sets encapsulate the vivid palette of nature and the glamour of the fashion world. Color Wire Sets are comprised of fun and complementary 10 foot spools of Soft Flex Wire, the wire is constructed of 49 micro woven stainless steel wires. We recommend our Color Wire Sets for designers that want to design with a motif or gemstone in mind.
Soft Flex Wire is a lead-free beading wire for designers that demand strength and durability. Soft Flex Wire is a superior beading wire, created by beaders for beaders. Soft Flex Wire is constructed of either 21 or 49 micro woven stainless steel wires. It is supple enough that it can be knotted and comes in a wide variety of colors. It is available in 3 diameters: .014, .019, and .024. We recommend Soft Flex Wire for designers that want their pieces to last and eliminate the frustration of restringing. Soft Flex Wire is also available in 30, 100 and 1000 foot spools.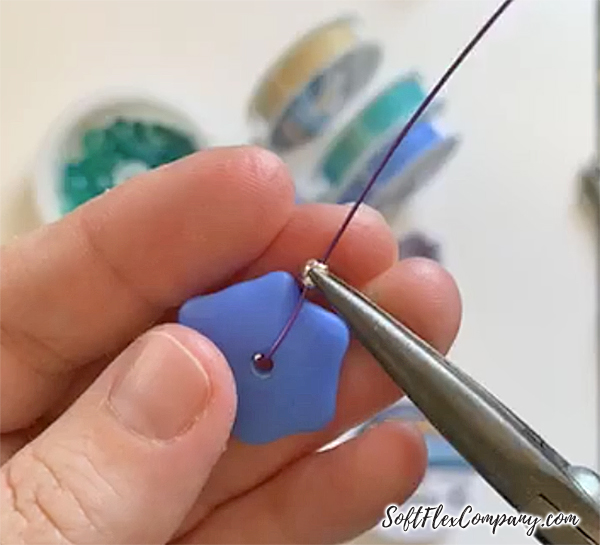 After showing off our largest bead mix yet and our biggest, mixed color wire package, I showed viewers how to make a fun little bracelet. Here's what you need to make this bracelet.
Supplies:
2020 Spring/Summer Pantone Quad of Beading Wire
2020 Spring/Summer Pantone Bead Mix (Sold Out)
Regular Crimping Pliers
Chain Nose Pliers
2x2mm Crimp Tubes
3mm Crimp Covers
Cutters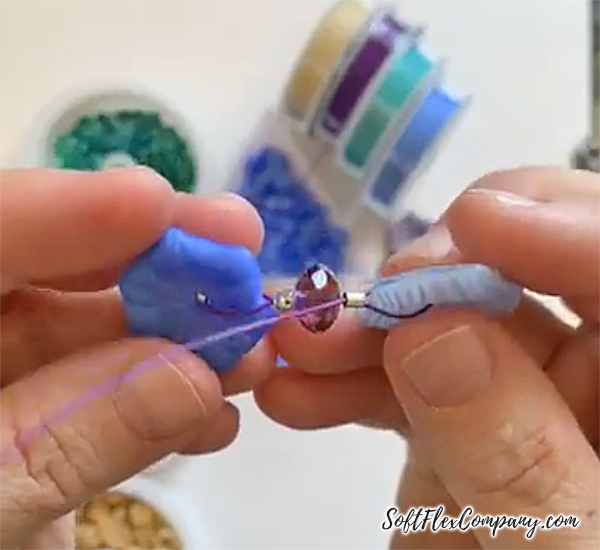 In this design, I chose to use regular crimping pliers and then cover the crimped tubes with crimp covers. I like the look of crimp covers in a design like this where they look like metal spacer beads.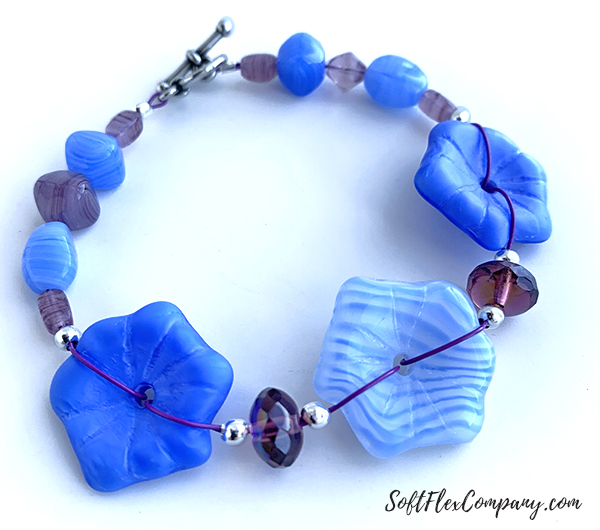 After the live show, I jumped over to our Soft Flex VIB Group to do the daily challenge which was to Use Soft Flex Craft Wire. I used 20g Craft Wire to wire wrap a few more flower beads from the 2020 Spring/Summer Pantone Bead Mix. I love how these turned out and hope that I can do a video soon showing the wire wrapping technique that I used to make the flowers face out. I need a few more hours in each and every day to get to it all. I bet you feel that way too?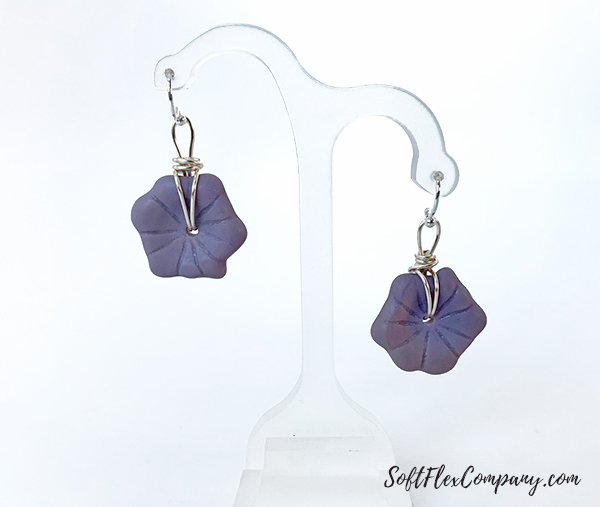 I hope that you enjoyed last week's live beading tutorial. I hope that you love working in these 4 fun colors for 2020 Spring and Summer. I love how bright and beautiful they are because we all need a little brightness and a little beauty right about now!
Join our Facebook group – VIB. Stay in the know. Stay up to date. From our bead shows to our video shows and sales, you can stay in touch with us. The community is full of artistic and helpful beaders and crafty people. Inspire and be inspired. Share your pictures and get the beading bug from others!

Visit the Soft Flex Company YouTube Channel!
---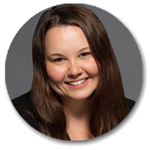 Sara Oehler (pronounced Ay-ler) is a well-known jewelry designer living in the Bay Area. Sara is the author of several beading books, including her latest title, written with Kristen Fagan, Seed Bead Revolution. She has designed and written for numerous publications including: BeadStyle, Bead&Button, Bead Trends, Stringing, Jewelry in Fashion Trends, Simply Beads, The Flow and Today's Creative Home Arts. Currently, Sara is the Sales and Marketing Manager for Soft Flex Company.Ask Sara Bead Expert
Blog: softflexcompany.com/beading-blog
Email: Sara@SoftFlexCompany.com