Do you buy American made products? If not, we have some good reasons why you should consider buying items Made in the USA. American made means quality materials and safe work environments. Made in the USA means strength and durability. Made in the USA means supporting your local community (if you are a citizen of the United States). Buy jewelry tools and beading wire that you can rely on. We have an online catalog of exceptional jewelry making products that are Made in the USA. Read our blog to find out why you should be buying American made, even if you live elsewhere.

We love American made tools and beading supplies. If you purchase a high quality tool, you might be spending a little more upfront, than you would be if you purchased economy supplies. But, in the end, you are going to save money since you are not going to be restringing broken jewelry. Let's take a look at how buying products that are Made in the USA can save you money and make you a better jewelry designer.

Fireworks Trios Beading Wire Packs are sure to light up your jewelry with a rocket's red glare! The proud colors that comprise this beading wire pack are as roaring as Hancock's signature is writ large. This pack of marine quality stainless-steel beading wire was Made in the U.S.A. Design your holiday jewelry with the colors of American liberty!
Soft Flex Beading Wire is Made in the USA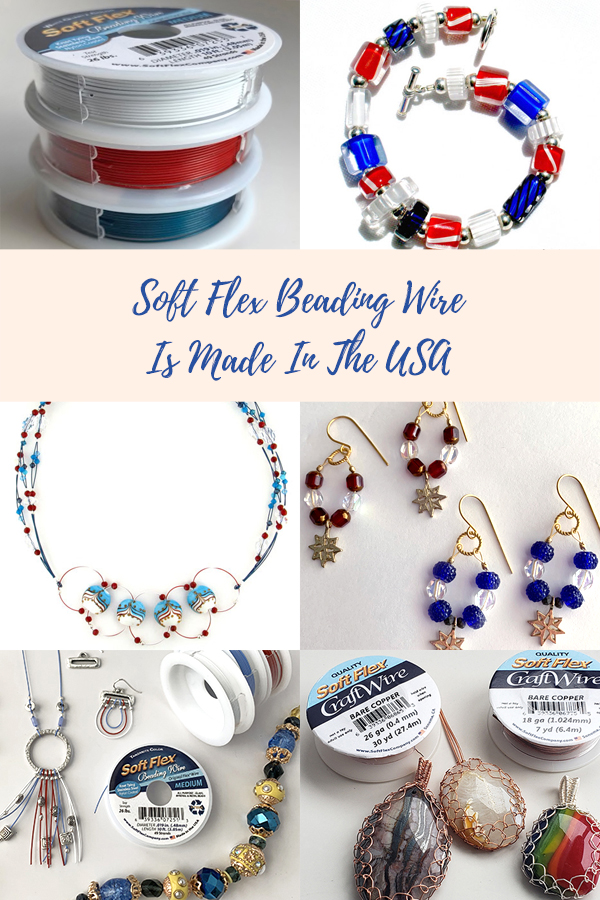 Reasons to Buy American
Made in the USA is a good indicator that the jewelry making supplies you are buying are designed to last. Products manufactured in the United States often use higher quality machines and components to produce. American made products are regulated and overseen by a government that cares about workers rights and compensates workers for their labor. This, in turn, means that the items these workers are manufacturing are going to be made by people that want to be at work.
It is not hard to see how American made items can withstand the test of time, all of us have heirlooms and remember old cars that never quit. Made is the USA means your purchase is going to be durable.
If you are environmentally conscious, you can be assured that Made in the USA means you are making a good choice. Products manufactured in the United States are under an umbrella of regulations. The amount of pollution and contaminants are kept in check by environmental agencies looking to protect the citizens and cities of the US. Products made in the States do not have to travel across the world to land on a vendor's shelves. Industry may be a necessary evil, but there is much less waste and spent fuel when products are made close to home.
Made in the USA means safer products. When products are poorly made with cheap components, they are likely to fall apart, sooner than later. If you are buying assembly line tools from countries that do not have quality assurance checks, you are going to get an inferior product. Nobody wants to use a poorly crafted tool.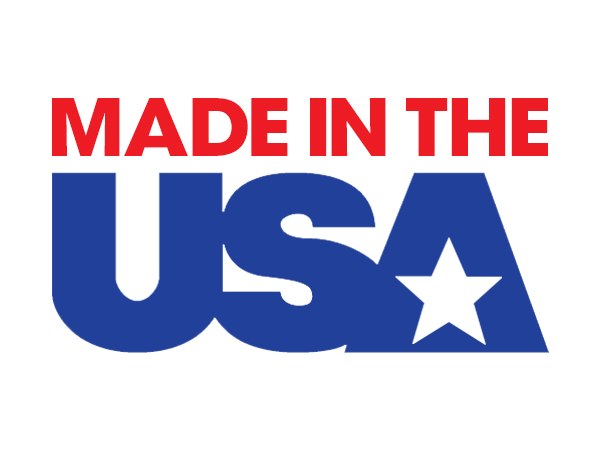 Click here to Shop Jewelry Making Products that are Made in the USA

Finally, if you are purchasing American made goods, you are supporting the continued fiscal health of our great country. Every Made in the USA product was designed by an employee that earns money, pays taxes, and keeps the economy vibrant. American workers mean American jobs. As long as we are purchasing items made in our community, we are keeping unemployment down. This is a massive ripple. Money keeps the lights on at the workplaces, employees spend their money throughout their local community, local money is taxed and cycled nationally. Being mindful of your purchases means you are helping keep the economy strong!
Support Your Local Bead Stores and Community
Support your local bead stores!
The last two decades have been absolutely vicious to the craft and hobby community. We saw a recession that devastated non-essential businesses and forced many struggling artists and jewelry designers to close up shop and move on to careers in other, safer, fields. The economy staggered back on to sure footing as the years went by. But now, we are faced with another uncertain future. A global pandemic, riots, and the threat of economic collapse looms like a dark specter. We can give in to despair - or we can face the challenge and do our own part to help strengthen the economy and outlook of American businesses.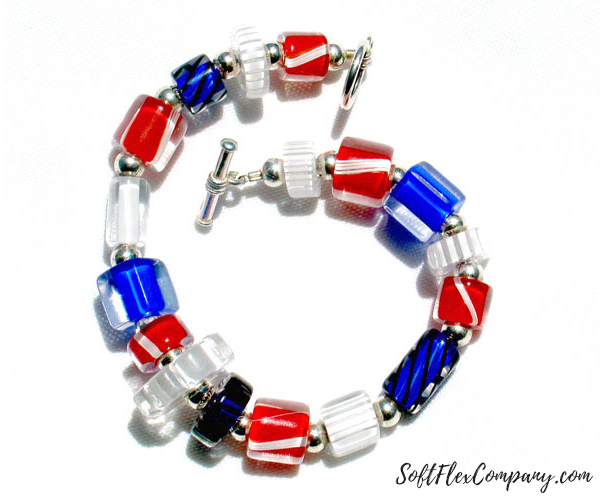 There was a time, almost twenty years ago, when bead expos and bead shows were big big business. Exhibitors and jewelry designers traveled all across the world. Jewelry and beading supplies were sold in convention centers across America. The Great Recession ended this period of profit and wealth and trade shows began to dry up. Once trade shows began to lose foot traffic, the beading and jewelry industry saw jobs threatened and stores beginning to board up. Bead shows are no longer the rock star events they once were.
It is critical we support local bead stores. If the spirited economy of trade shows can collapse, we can also see a future where bead stores begin closing their doors. Lots of us have already lost a favorite bead store or two. If we want to ensure these stores stay open, we need to make sure we visit them. We need to make sure we are buying local. If we don't, we could face a situation where Amazon becomes the closest thing we have to a bead store. That would be a shame. There is nothing like digging your hands into a dozen hanks of beads and feeling them against your skin and seeing how they reflect light.
American Made Beading Wire
Soft Flex Beading Wire got its start almost thirty years ago. Owner Mike Sherman was a passionate jewelry designer. He loved to restring antique pieces and give them an updated polish. His materials and designs were gallery quality and he made a good living selling his distinctive pieces to local shops. Unfortunately, despite having high end tools and supplies, he often found that the stringing materials on the market were not always adequate. Mike tried fishing line and monofilament, they were common but not reliable. His designs would either break or not drape properly.
Mike invented Soft Flex Beading Wire with help from his partner Scott Clark. This marine quality stainless steel beading wire was not afraid of heavy beads and chunky stones. It offered strength, durability, and a drape that was thread-like - the strength of steel and the grace of silk. Mike realized that jewelry designers around the world could benefit from this amazing product.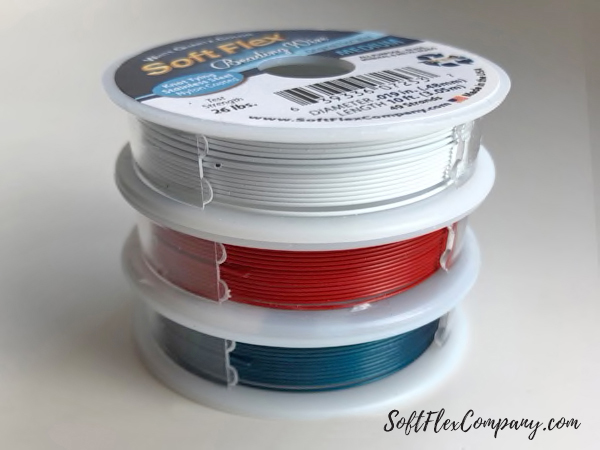 Soft Flex Beading Wire is the designer's choice in bead stringing wire.
Soft Flex is an American made beading wire. Soft Flex is a marine quality stainless-steel. This lead-free beading wire was made for designers that demand strength and durability. Soft Flex Wire is a superior beading wire, created by beaders for beaders. Soft Flex Wire is constructed of either 21 or 49 micro woven stainless steel wires. It is supple enough that it can be knotted and comes in a wide variety of colors. It is available in 3 diameters: .014, .019, and .024. We recommend Soft Flex Wire for designers that want their pieces to last and eliminate the frustration of restringing.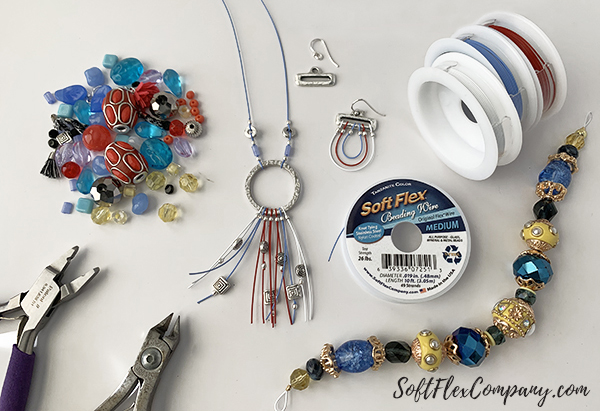 We manufacture a beading wire that is Made in the USA. Our wire comes in a delicious spectrum of colors. You can conceal your wire with a subtle color that does not detract from the beads. Or, you can choose your favorite color and make it a design element! String your favorite beads and accent their color with your choice of color wire.
American made means your beading wire is built to last. End the headache of restringing. Sell your jewelry with confidence!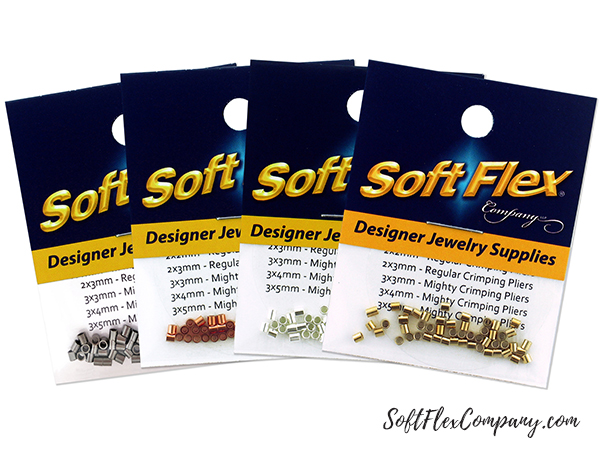 Finish your beaded wire jewelry with our exceptional crimps. Our crimps are US made. Soft Flex Crimp Tubes are crafted with the professional in mind. We have constructed a crimp tube that is almost twice as thick as others on the market. The sturdier build of the crimp is enhanced by the fact that they are also seamless. These crimps will withstand a lot of abuse and still look amazing.
Available in Sterling Silver, Gold Filled, Sterling Silver Black Oxidized or Copper.
American Made Craft Wire

Soft Flex Craft Wire is manufactured in the United States. Our craft wire is perfect for high quality craft projects. Our wire is great for handmade ornaments and holiday decor. It is great for chainmail and wire wrapping. The wire is available in a vivid spectrum of colors. Craft Wire is comes a range of gauges. Make something amazing with wire you can trust!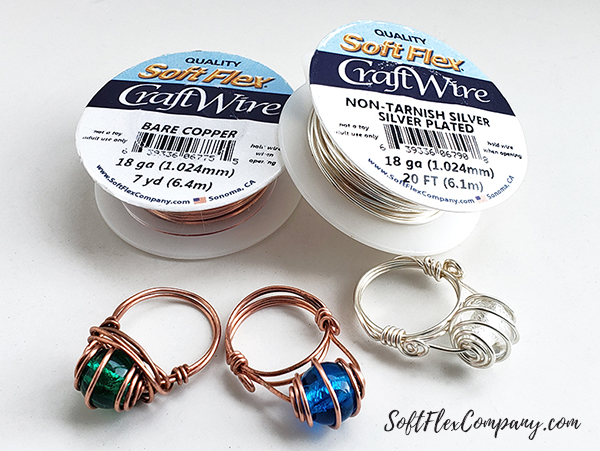 Soft Flex Craft Wire is Made in the USA! Soft Flex Craft Wire is a high quality, permanently colored copper wire. It is resistant to scratching, peeling and marring. This is due to the special enameling process used to coat the wire to produce the wide spectrum of colors we offer. After the enamel is applied, the wire is then clear coated to prevent tarnishing. Bare Copper is the only wire in the line that is not treated. If antiques and old findings are your medium, Bare Copper will patina - perfect for making that new project look like an heirloom.
Quality American made Soft Flex Craft Wire is 100% lead and nickel free. There are no other metals used in the wire production other than copper and fine silver. The temper of the wire is soft. It is firmer than similar wire products offered on the market, which are typically only available in dead soft and can't be tempered to half hard. We currently offer six of the most commonly used gauges in the jewelry industry and more are on the horizon. An exceptional design idea deserves a professional craft wire.
American Made Jewelry Tools
Tools manufactured in the USA are innovative and constructed of quality materials. Whether you are shopping for precision professional tools or a gadget that will make your life easier, you can be sure that if it is made in the United States, it is going to be durable and strong.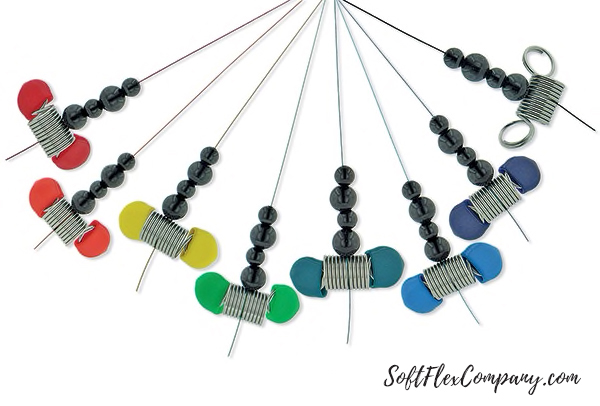 Bead Stoppers are Made in the USA. They are one of our favorite stringing tools. Bead Stoppers are easy to use. They clip on the end of an unfinished jewelry design so you do not lose your strung beads before the piece is crimped and finished. Bead Stoppers can hold multiple wires and cords. Being the innovators that we are, we helped to create Bead Stoppers with Soft Flex® Exclusive Grip Tips to make this product even easier to handle. The grip tips also make it is easy to spot a Bead Stopper if you drop it and the colors allow you to personalize your collection.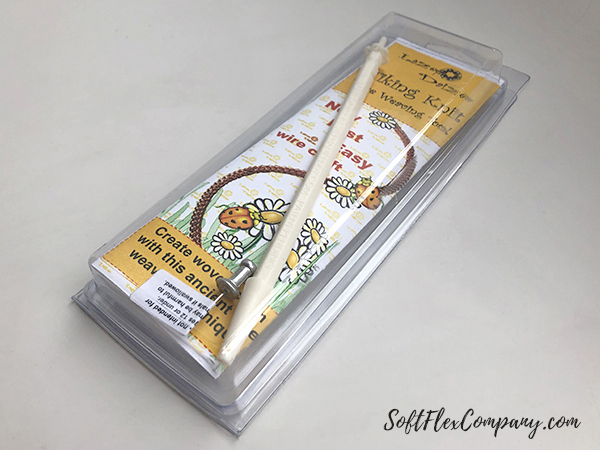 You are going to love the American made Lazee Daizee Viking Knit Tool! If you have ever wanted to learn Viking Knit Weaving or would like to make the process simpler, this tool is going to amaze you. The disk on the top of the tool makes it easy to create looped "petals". From there, the ridges along the length of the tool are a perfect guide to keep your loops uniform and even. The step-by-step instructions included makes everything foolproof.
The recommended gauges of wire to use are 24, 26, or 28 gauge Soft Flex Craft Wire with this tool. The tool will not damage or scuff your Craft Wire. You can also use Soft Flex Beading Wire and create a wonderfully colorful design. Multiple stands of wire can be used with both tools. A draw plate will help you reduce the finished design down to your preferred width. The Lazee Daizee draw plate will accommodate both sizes of tools. Getting started is easy, but you may make a few mistakes, luckily the drawing down process hides the majority of those mistakes! You will be creating a beautiful weave while watching TV or talking to friends in no time. Multiple strands and sizes of viking knit can be used together to form a larger project. It lends itself to decorative applications such as adding headpins with embellishments and, when not drawn down or utilizing the bigger Lazee Daizee tool, items like pearls and gems can be inserted inside the weave.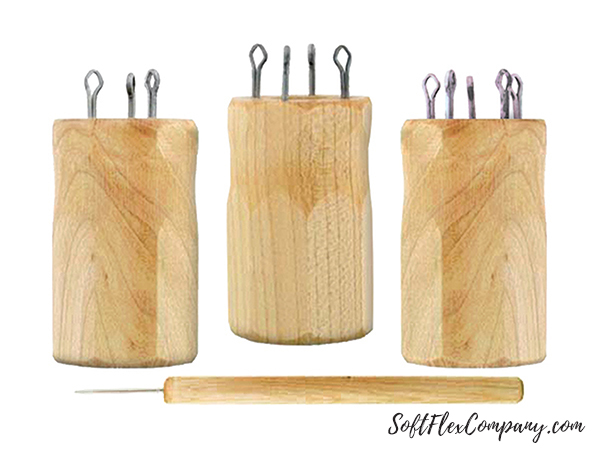 Soft Flex Knitting Spools are manufactured in the USA. A timeless tradition that many will recall learning as a child has returned. The knitting spool you may have used with yarn or thread as a youngster has been re-imagined for wire weaving. Try knitting using Soft Flex Craft Wire, Soft Flex Beading Wire as well as thread, cord, yarn, leather, etc. You can add beads. You can weave multiple and different materials together and create unique, one-of-a-kind, bracelets and necklaces. Not only are there three different styles of knitting spools available (3-pin, 4-pin and 5-pin), but there are several different ways to knit on each spool.
Note: The knitting spool works with copper or sterling silver wire, gauges 24-28. Any of our 4 diameters of beading wire can be knitted.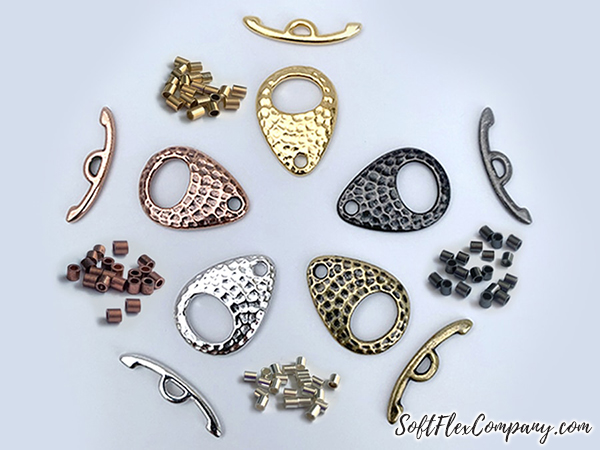 We love TierraCast. We love to support American artists and US manufacturers. Their clasps look amazing paired with our crimps and beading wire. When you can string a necklace and have the components and findings stand out as lovely design elements, you are doing something right. Make your next piece of jewelry a unified and brilliant piece of American art!
We have lovely TierraCast hammered clasps, textured connector rings, and multi-strand end bar connectors. All are handcrafted and look amazing. Add some handmade elements to your next jewelry design, these weathered metal components have a timeless look fit for your modern sensibilities.
American Independence Day
The Fourth of July is rapidly approaching. Now is a good time to order ahead. Make sure you have holiday themed colors and beads in your beading supplies. COVID-19 is creating havoc for those of us that shop online. If you shop today, you can be sure the mail will be at your door in time to create something special. If you are sheltering in place, you may not be able to attend all of the fun events you had planned - but you will look fabulous, regardless!
If you need project tips or hints, make sure you visit our YouTube channel. We have a ton of informative videos. You will be able to search out any jewelry making technique you have wanted to learn. We also have a bunch of videos on our Facebook page. If you love live shows, you can catch up with us several times a week. We are very responsive to our live viewers. You can make suggestions or ask us anything you need to know about our products or advice.
We are here for you! We are staffed by beaders that love beading. We are patriots and veterans and we love our products. We know that when you purchase from us, you are getting the highest quality beading supplies on the market! Support American made products.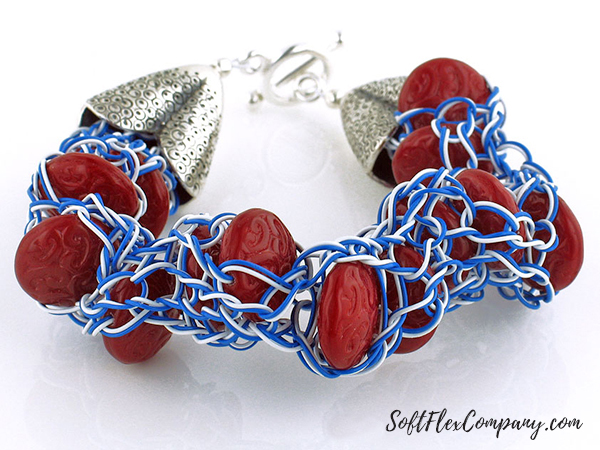 Join our Facebook group – VIB. Stay in the know. Stay up to date. From our bead shows to our video shows and sales, you can stay in touch with us. The community is full of artistic and helpful beaders and crafty people. Inspire and be inspired. Share your pictures and get the beading bug from others!
Visit the Soft Flex Company YouTube Channel!
---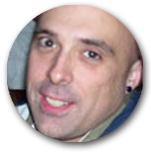 Blog contributor Thomas Soles loves Jazz Age writers and crunchy french fries. His favorite gemstones are Lapis and Pietersite. His favorite hobby is day dreaming. And his favorite mustache is Freddie Mercury's. As you can see, he has a healthy (or possibly unhealthy) sense of humor. You can write to him at Thomas@SoftFlexCompany.com