Czech Glass Beads are perfect for vibrant spring jewelry. Czech glass flowers and leaves come in a wide assortment of colors and shapes. You can create a beautiful bouquet of beads for a breezy bracelet or necklace. Celebrate the season with vivid jewelry that is a great match for your favorite sundress.

Czech Glass Beads are great for nearly every season and holiday. They are perfect for spring. Organic green colors and a medley of fresh florals are a great palette for amazing jewelry that is abundant with life energy and renewing vibes. We want to tell you a little more about this wonderful bead and give you some amazing free beading project ideas.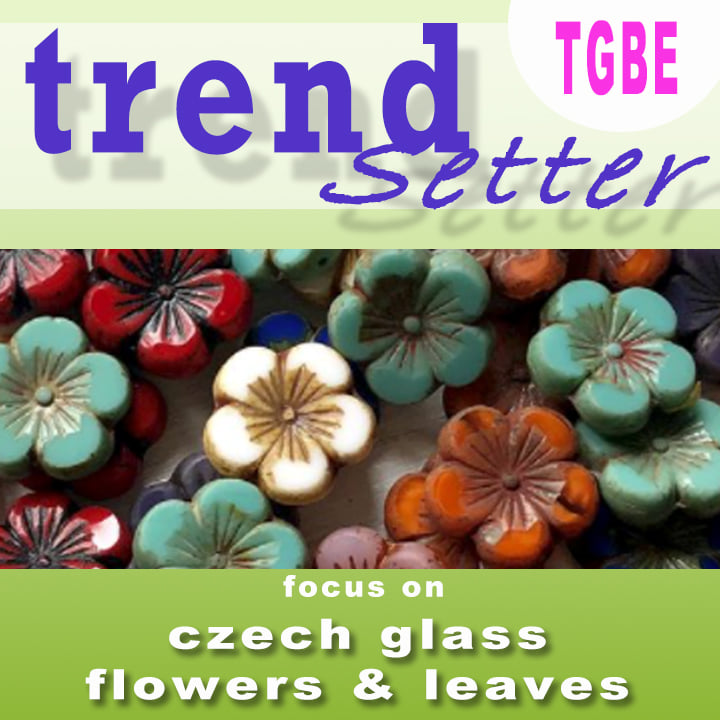 The presenters at The Great Bead Extravaganza don't just follow trends, they set them. Join us in The Great Bead Extravaganza Facebook group and explore our thoughts and see our shares about Czech glass leaves and flowers. You can find all the trendsetter posts in the group photo album.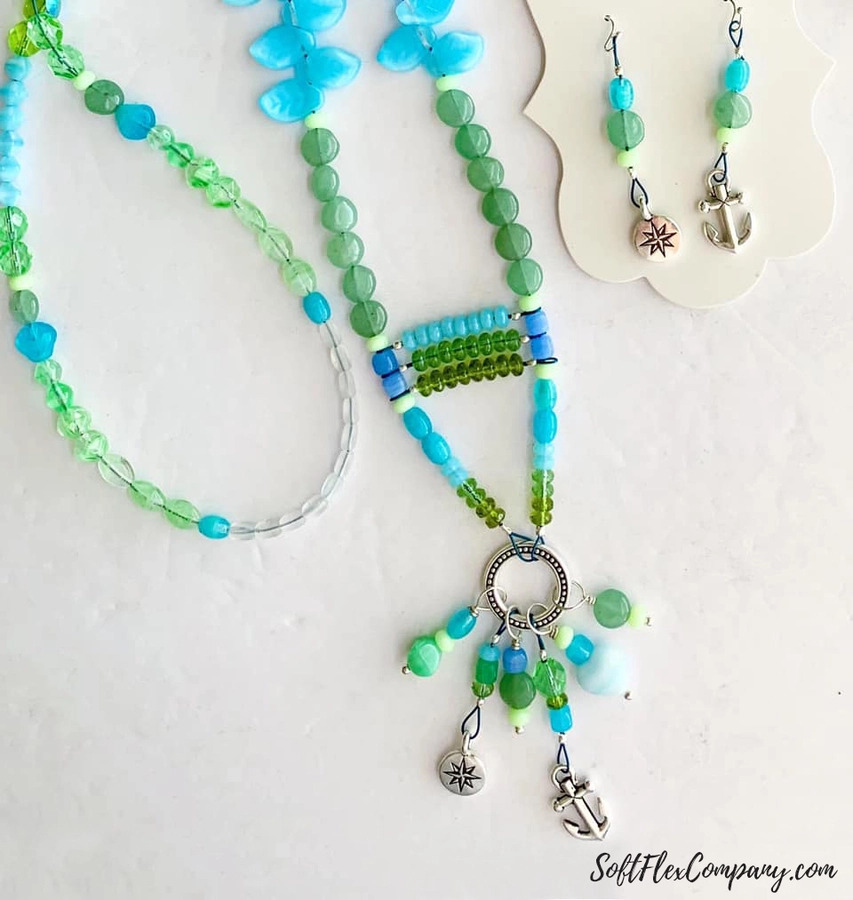 Do you love vibrant colors and upbeat jewelry? Czech Glass Beads are delightful. Czech Glass Bead strands are beautiful and come in the most wonderful shapes and sizes. Add a unique bead to your next DIY necklace as a pendant. A strand of Czech Glass can be turned into a beautiful bracelet without any extra additions. You can make a cute pair of earrings with Soft Flex Beading Wire and a single bead or three. You can mix and match with other Czech Glass colors and make jewelry that celebrates a holiday or moment in time. Czech Glass is playful, inexpensive, and slightly exotic - give your jewelry an accent of your personality!
TGBE Trendsetter - DIY Jewelry Making Ideas Using Czech Glass Flowers And Leaves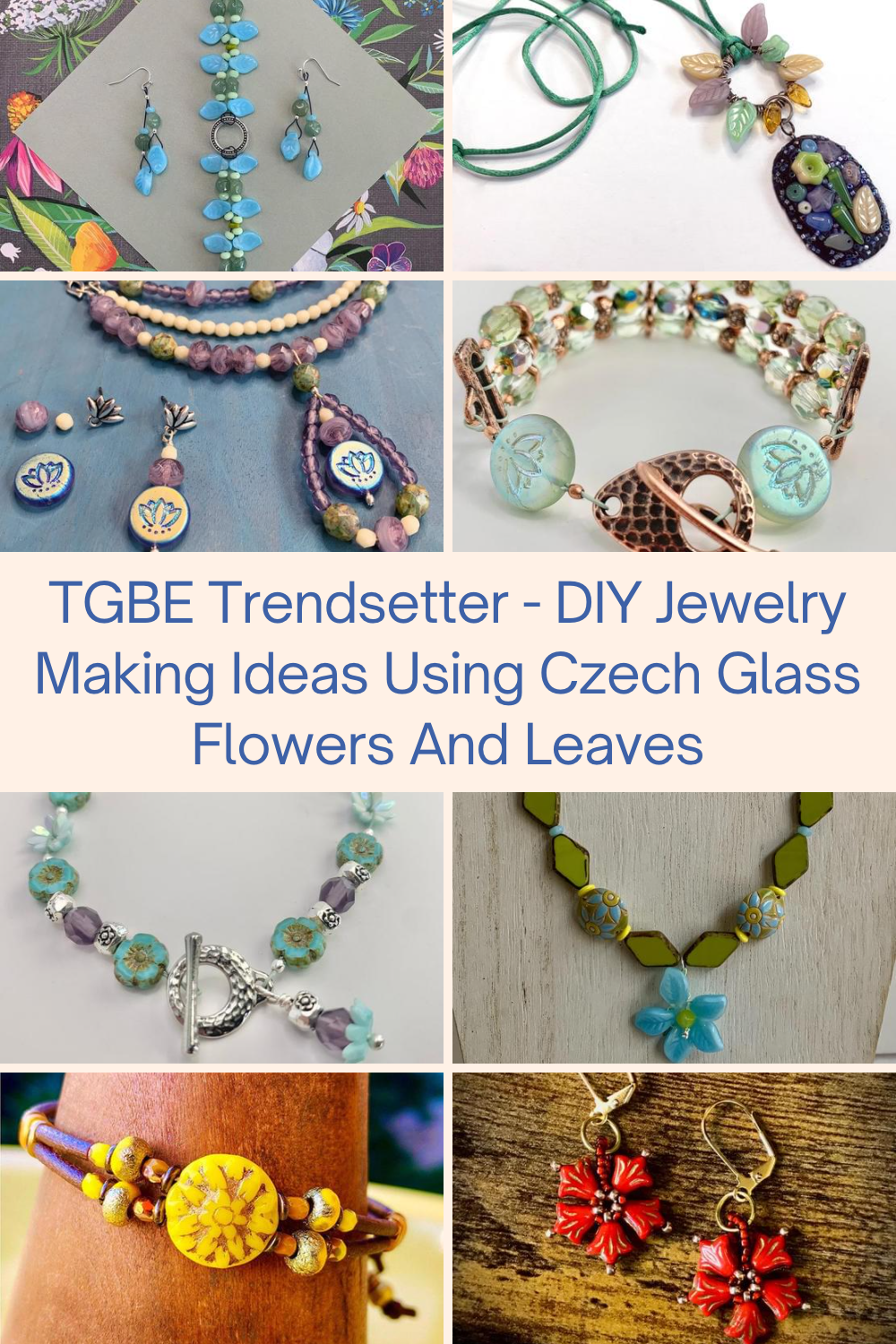 What Are Czech Glass Beads?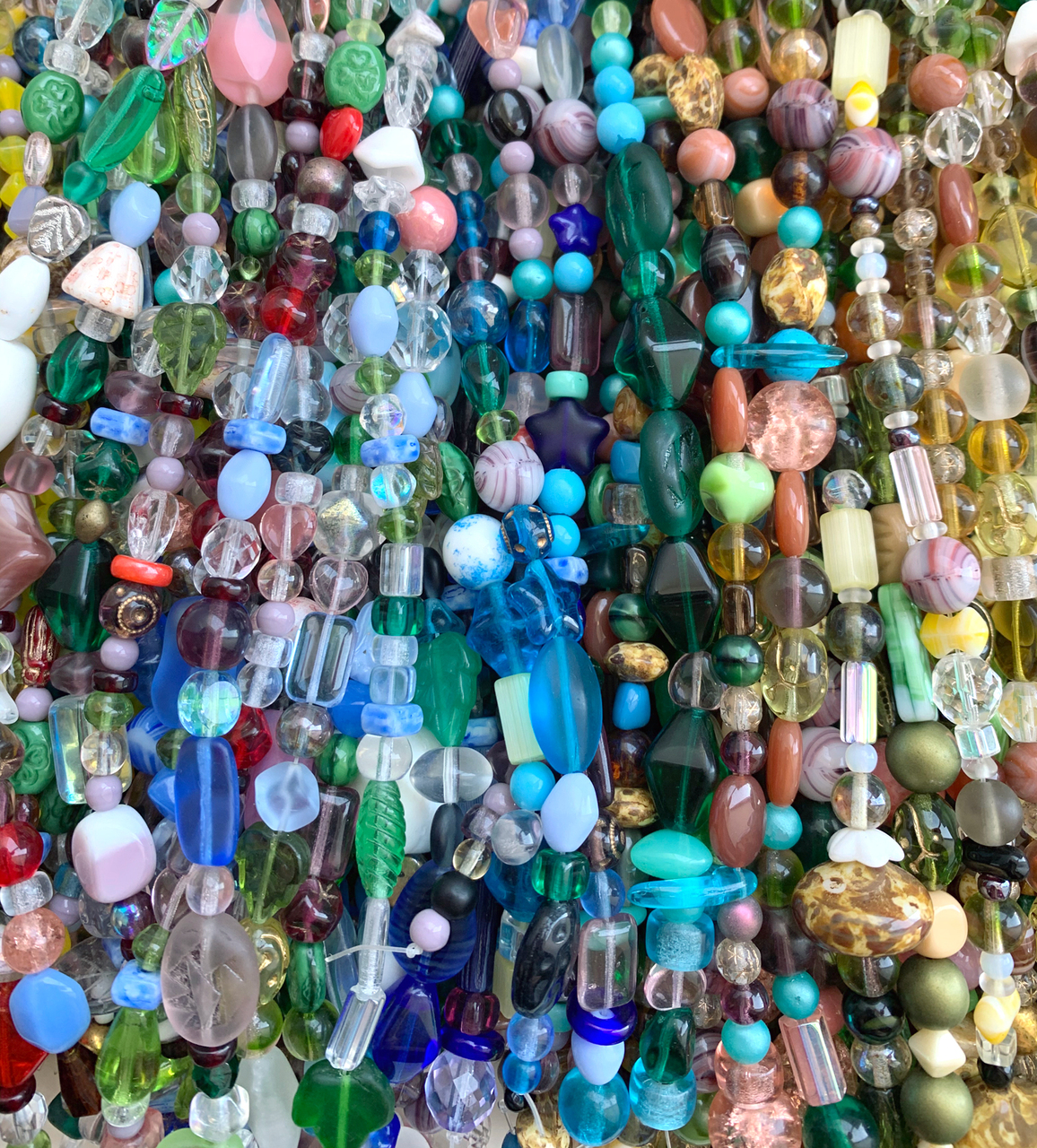 Czech Glass Beads are defined by their amazing selection. There are millions of unique styles and colors. You can find opaque beads full of vibrant colors. Translucent beads that are rich in sparkle. There are 2 hole beads that are used as carrier beads for peyote beading and also wonderful for multi-strand necklaces or bracelets. There are pressed shapes, like flowers or ammonite shells, that are great for themed jewelry designs. If you love elegant colors that seem to dance, there is an AB finish that takes it's name from the glowing colors of the Aurora Borealis.
Pastel Party Bracelet - learn how to make this bracelet on Instagram.
Czech Glass Beads do not have drilled bead channels, the hole in each bead was created when the bead was pressed into a mold. This means all of the beads will have uniform bead hole placements and they will sit the same way on beading wire.
A strand of Czech Glass Beads is perfect for mixing with other beads but it can also be strung right off the strand and clasped to finish for an easy jewelry option. Czech Glass Beads are wonderful for bead soup style jewelry - mix and match different colors and sizes and say yes to asymmetry! They are truly free spirited beads.
Sliding Knot Necklace With Czech Glass Flower Garden Pendant And Wire Wrapped Leaves
Kristen made a clay pendant for spring after watching Christi Friesen's TGBE Spring Fling 2022 video. On this episode of Free Spirit Beading, she finished a necklace for it. Czech glass leaves really made this design come together!
Apoxie Sculpt Clay
Spring Fling Flower Garden Czech Glass Bead Mix
Hammertone Ring, Black, 25mm
Soft Flex Craft Wire, Pewter, 22ga
Jump Rings
Satin Cord
Buy satin cord online from our friends at Kellie's Bead Boutique, Beadshop.com, Allegory Gallery and Candie Cooper. Find it in store at The Bead Place.
The History Of Czech Glass Beads
Czech Glass production began in Bohemia. Bohemia is now the western part of modern day Czech Republic. The oldest glass making artifacts discovered in the area date to around 1250 AD. The artisans that first started making glass were blessed with abundant natural resources - quartz, water, potash, and wood were easy to acquire and use to create the glass. Potash is a crystalized salt that contains potassium, ancient Bohemian glass artists combined this with chalk to form an glass that was higher quality than the glass produced in Italy. The exquisite production and stunning colors found a royal following and jewelry was created for kings and queens all over the world. There are glassmaking schools throughout the Czech Republic, including the oldest glassmaking school in the world.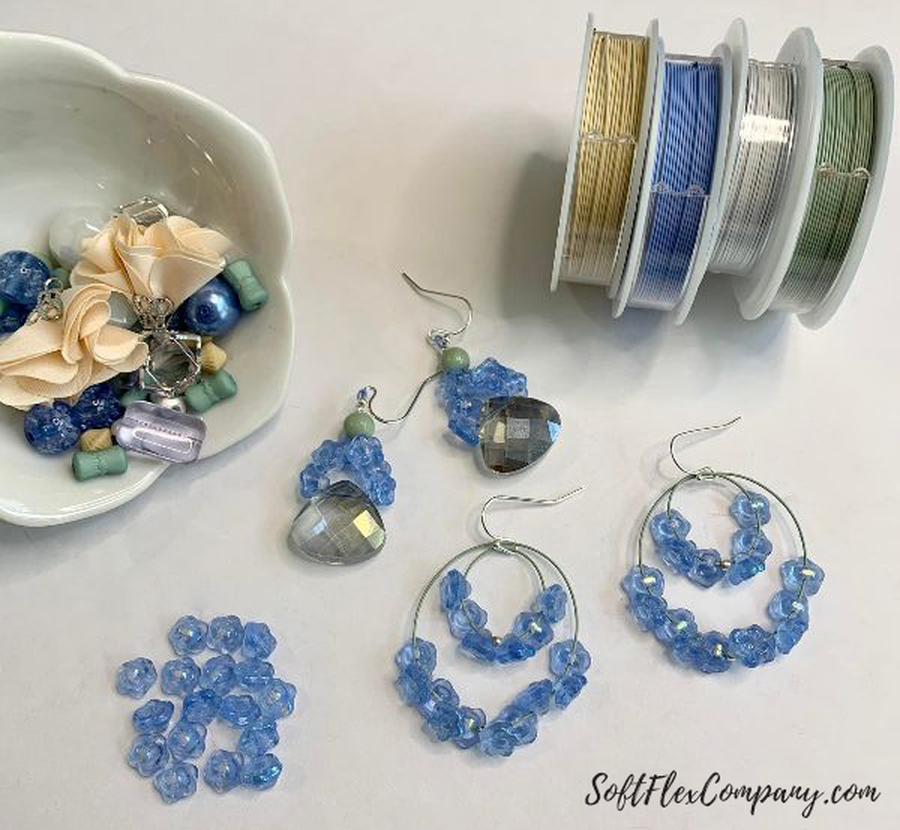 Present day Czech Glass artists have refined their bead making techniques and machines allow for some automation, but the task of of creating these amazing beads is still very much a hand crafted art form. Glass making began with families working at home and continues, to this day, to have an aspect of cottage crafters selling their goods to wholesale supply stores or retail customers. The cottage industry artisans required kilns and heat and their houses reflected this with chimneys and vents.
Czech Glass Flower Pendant Necklace
Our free spirited beader has some flower jewelry ideas for you! Kristen showed us how to make a flower themed necklace with a cute little pendant. You can join in on the fun. Her video is easy to follow and the instructions are simple. Make your own flower pendant! She has also used these leaves in other fun designs, which she shows prior to the demonstration. Czech Glass is so fun and colorful - perfect for a flower design!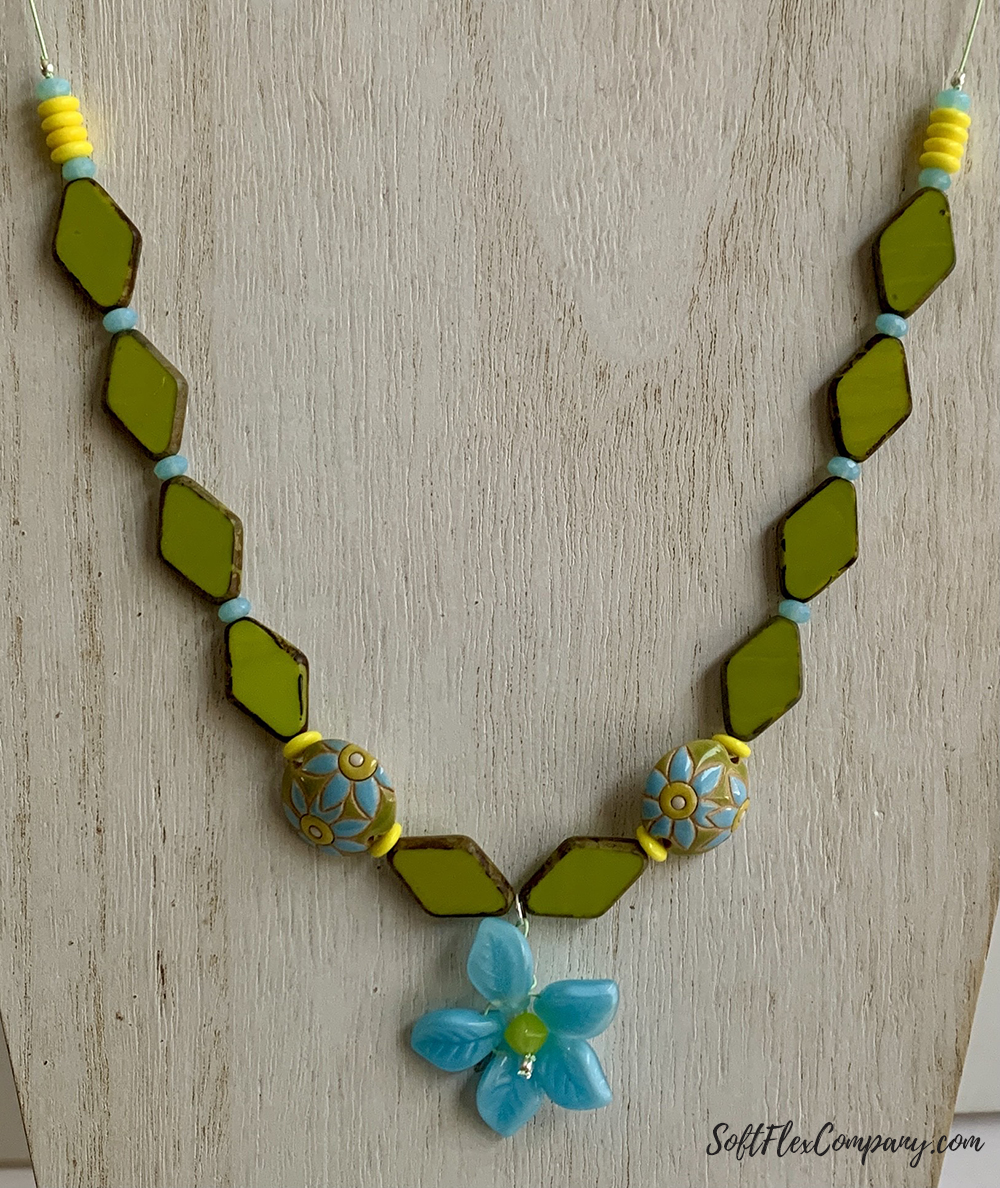 Soft Flex .019 Medium Beading Wire - Chrysoprase
Czech Glass Satin Blue Leaves
Czech Glass Table Cut Flat Diamonds
2x2mm Crimp Tubes
Clasp
Chain Nose Pliers
Crimping Pliers
Cutters
Making Jewelry With The Lakeside Design Kit
We unboxed a design kit we created for the Great Bead Extravaganza. This kit was full of stunning spring colors and a gorgeous aquatic theme. We wanted to evoke the sanctuary of a hidden lake on a lazy day. Alone in a boat with waves gently lapping the hull.
Lakeside Design Kit (Sold Out)
Soft Flex Beading Wire .019 Diameter in Dark Blue Lapis
2x2mm Crimp Tubes
Ear Wires
Magical Crimping Pliers
Chain Nose Pliers
Cutters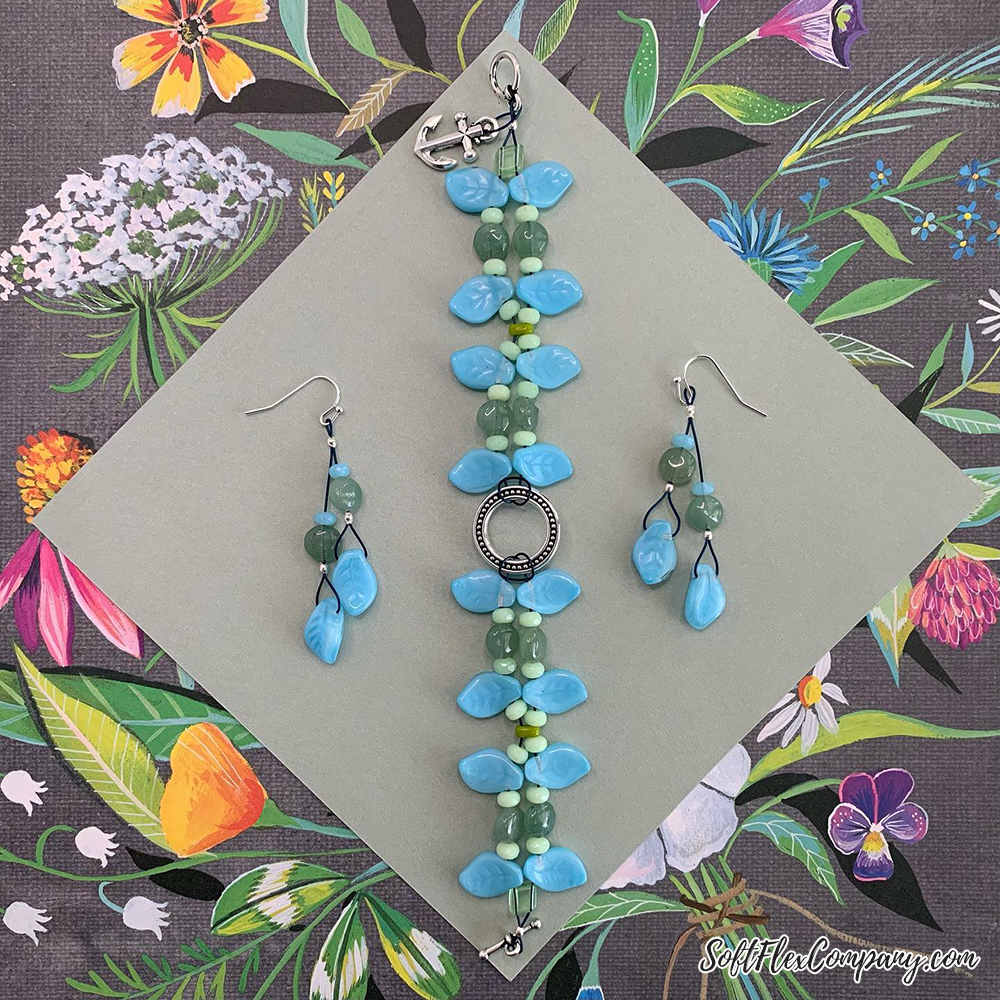 How Are Czech Glass Beads Made?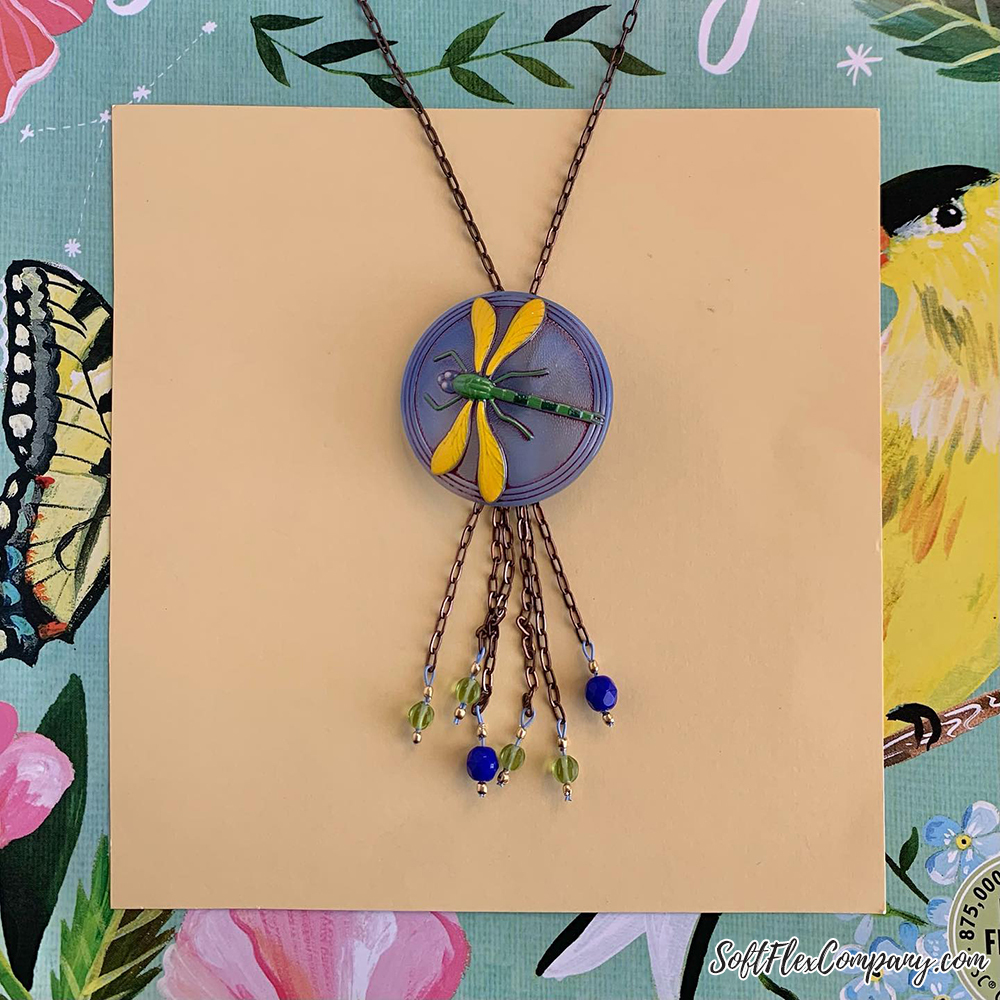 Czech Glass Beads are some of the most gorgeous and affordable beads that you will find at a bead store. The staggering selection of beads you see and the low cost is usually indicative of an item that has been manufactured by a machine assembly line. This is not the case with Czech Glass Beads. The creation of these beads can have moments where a machine does the labor, but for the most part, a human is doing the work by hand. Making Czech Glass Beads is truly an art form.
A Czech Glass Bead begins as a glass rod. The glass rod is melted in a kiln until it becomes an amorphous solid - a state between liquid and solid. The heated glass is then pressed into molds, giving the glass beads their shape. Pressing can be done by hand or by a machine. Once the beads are pressed, they are then tumbled to remove the slag (or glass scrap) and irregular surfaces on the beads. After tumbling, the beads are filtered out of the slag, this can be done by machine or hand. Once the beads have been tumbled, they are washed or they go onto other processes, like faceting, coating or cutting.
The Great Bead Extravaganza Spring Fling Jewelry Making Presentation
Sara and Kristen loaded their TGBE presentation with a bunch of jewelry project ideas. If you love seasonal spring jewelry, you are definitely going to find inspiration here. They showed off some easy to follow projects and gave everybody a look at some of the new items on our shelves. We created a jewelry making kit specifically for the big bead show - the TGBE Spring Fling Design Kit (Sold Out). This kit is what Sara and Kristen used for the majority of their beading supplies. Our kits are full of beads, beading wire, and jewelry components - enough to make a bunch of handmade jewelry. You just need basic tools - crimping pliers and cutters. Make sure you check out the gorgeous TierraCast metals we carry. You will love the charms and jewelry findings!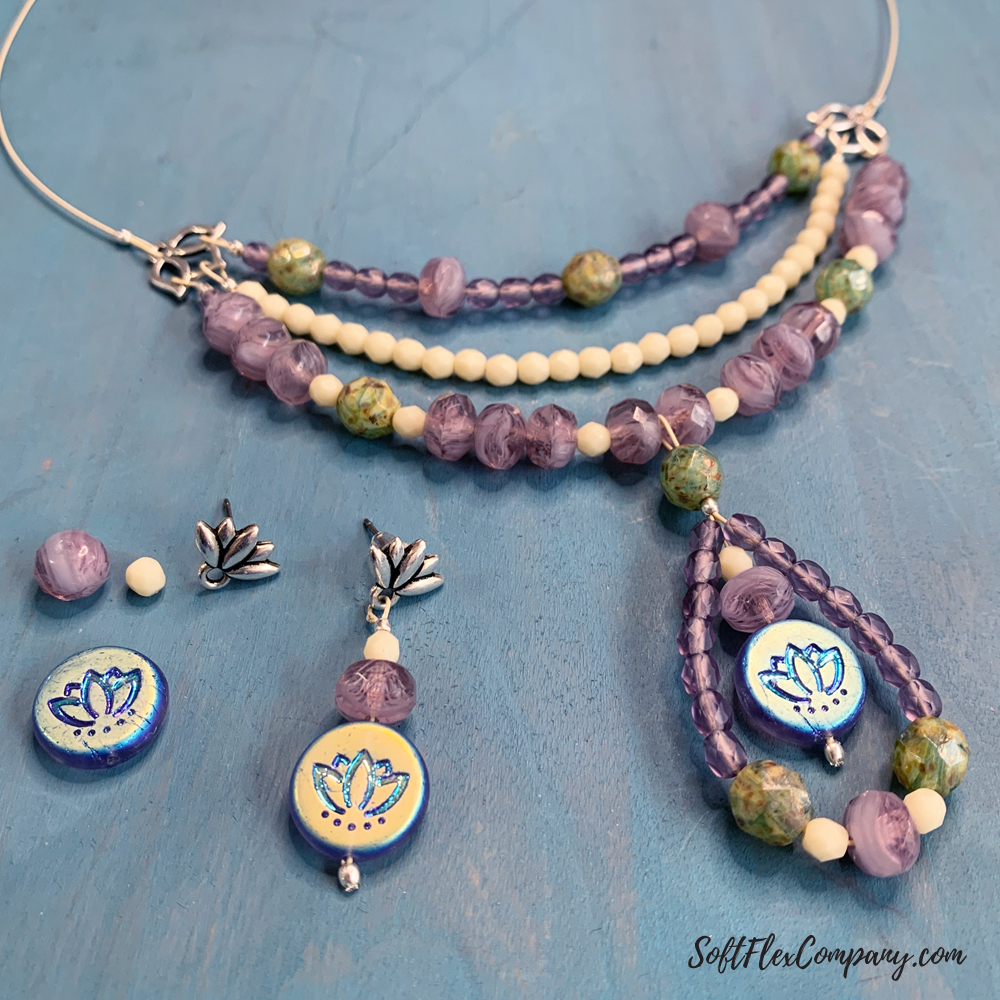 Kristen used our TGBE Spring Fling Design Kit (Sold Out) to create a multi-strand necklace. She then showed us how she made a pendant with beading wire and beads. These lovely pendants also make great earrings. This pendant and multi-strand necklace would look great as a Gilded Age inspired necklace design. If you loved the first season, make sure you check out our blog, featuring handmade jewelry inspired by the series - 7 Gilded Age Jewelry Projects Inspired By The Hit Series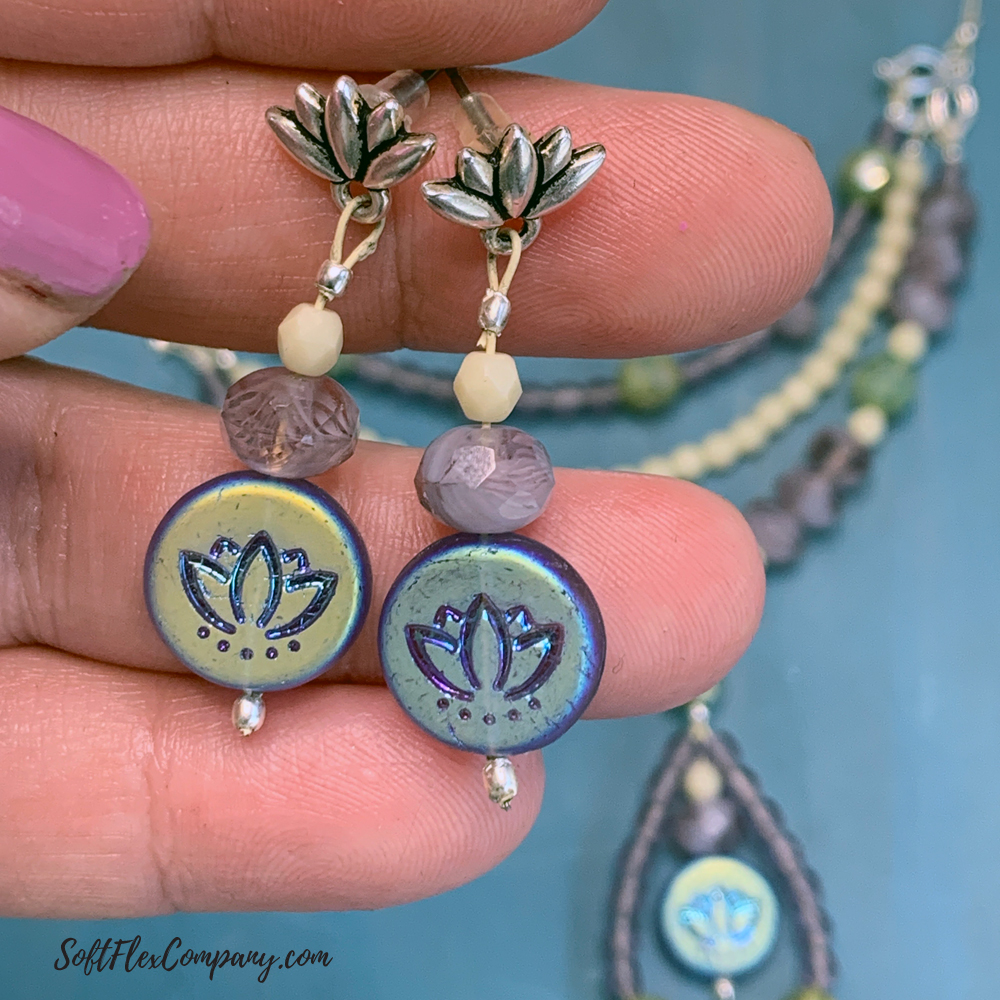 Jewelry Making Design Kit (We used our TGBE Spring Fling Design Kit (Sold Out) for this demo)
Soft Flex Beading Wire, .019 Diameter
Ear Wires
2x2mm Crimp Tubes
Magical Crimping Pliers
Cutters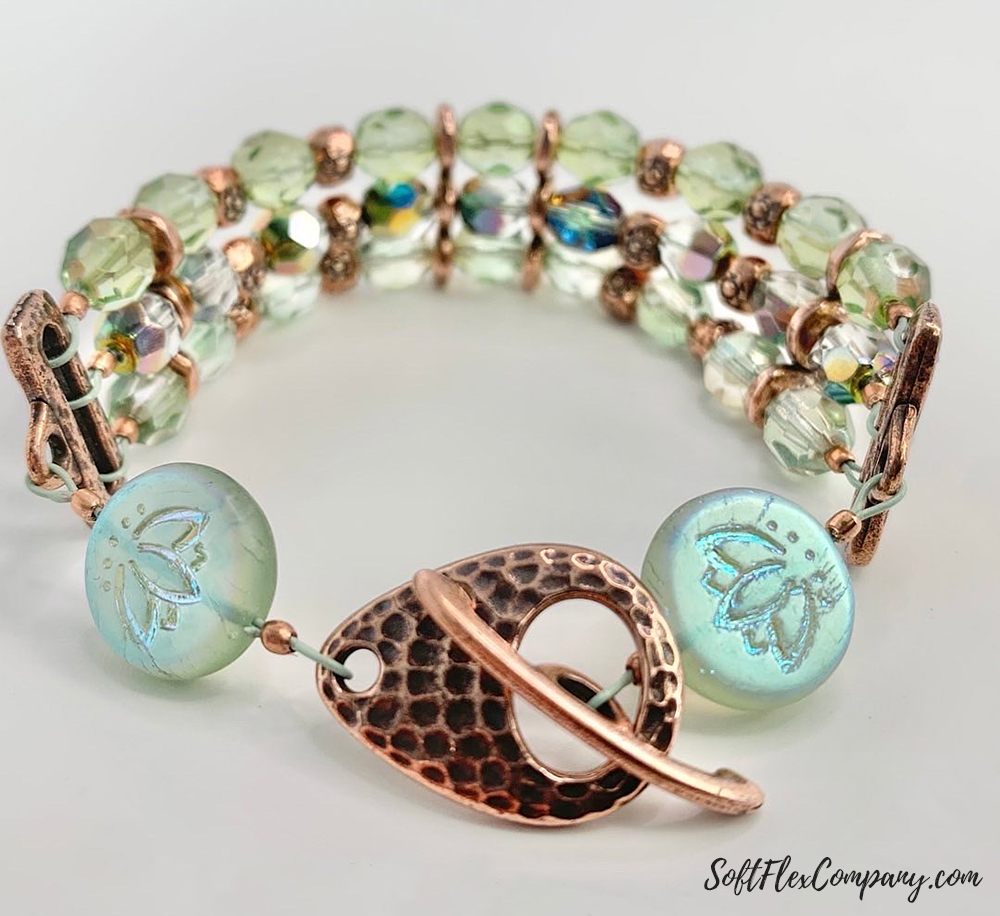 These bracelets are loaded with elegant Czech glass beads and stunning TierraCast metal components. Don't overlook your findings when you are making jewelry. Adding an amazing clasp will make your jewelry even more wonderful. Make artisan bracelets and necklaces at home. Save the money you would spend on a gallery piece and make your own masterworks!
Jewelry Making Design Kit
Soft Flex Beading Wire, .019 Diameter
7mm Assorted Metals Nugget 3 Hole Bar Link
5.5x7.5mm Assorted Metals Flower Nugget Large Hole Spacer Bead
22mm Hammertone Ellipse Set, Hammered Metal Texture Toggle Clasp
Distressed End Bar, Hammered Metal Texture Multi-Strand Connector
2x2mm Crimp Tubes
Magical Crimping Pliers
Cutters
Czech Glass Inspiration From Our Friends
Our friends and fellow presenters from The Great Bead Extravaganza have some lovely collections of Czech Glass. Check out Tracy Proctor's video and learn how to make your own bracelet with these lovely beads.
Tracy Proctor (TierraCast) Czech Glass Flower Bracelet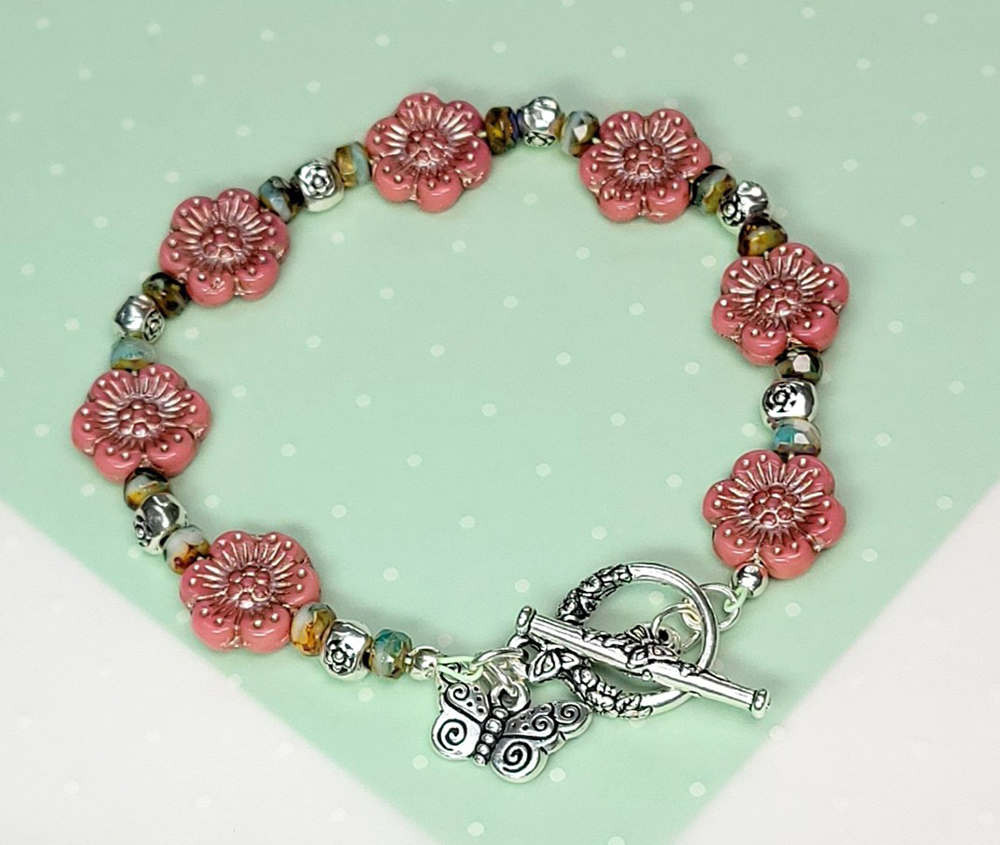 Check out Tracy Proctor's TGBE Spring Fling Takeover Day video to learn how to make this amazing bracelet - VIDEO.
Christi Friesen Loves Vintage Czech Glass Flowers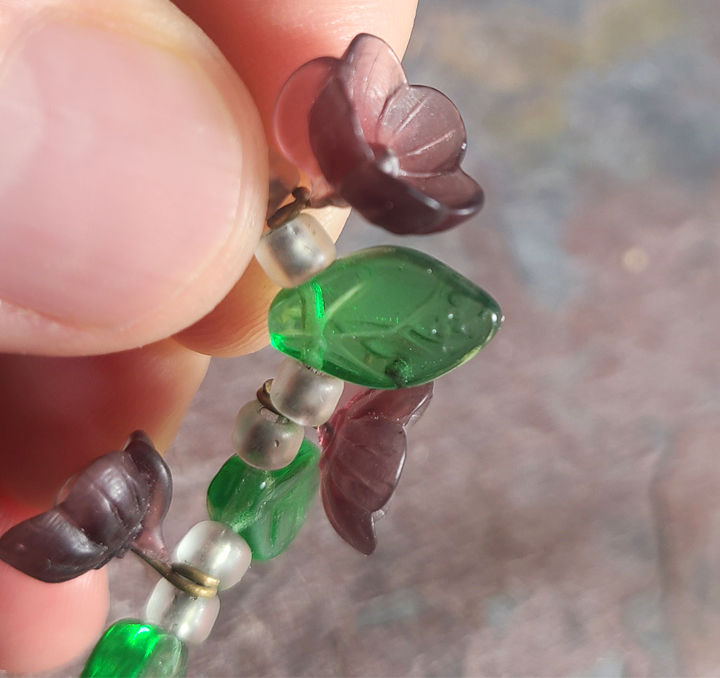 From Christi Friesen:
I picked up this luscious old vintage Czech glass flower set at a show long ago - what I especially love about it is that you can see the tiny over-glop of glass at the seam from how they were handmade in the old press machines. That little detail makes me swoon for some reason! the authenticness!
Check out the Christi Friesen's lovely Czech Glass Leaves.
Illuminating Bloom Bracelet Kit from The Bead Place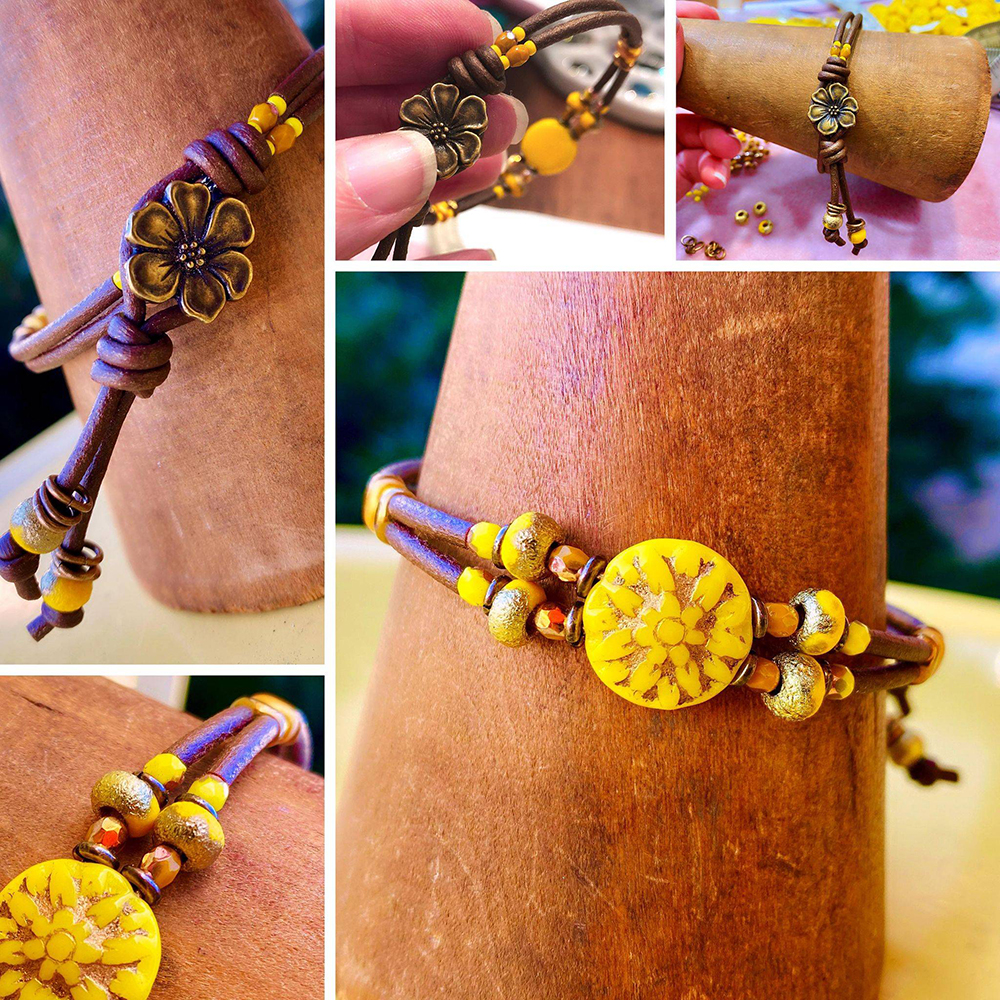 You are going to love this Illuminating Bloom Bracelet Kit from The Bead Place!
Easter Egg Earrings Kit from The Bead Place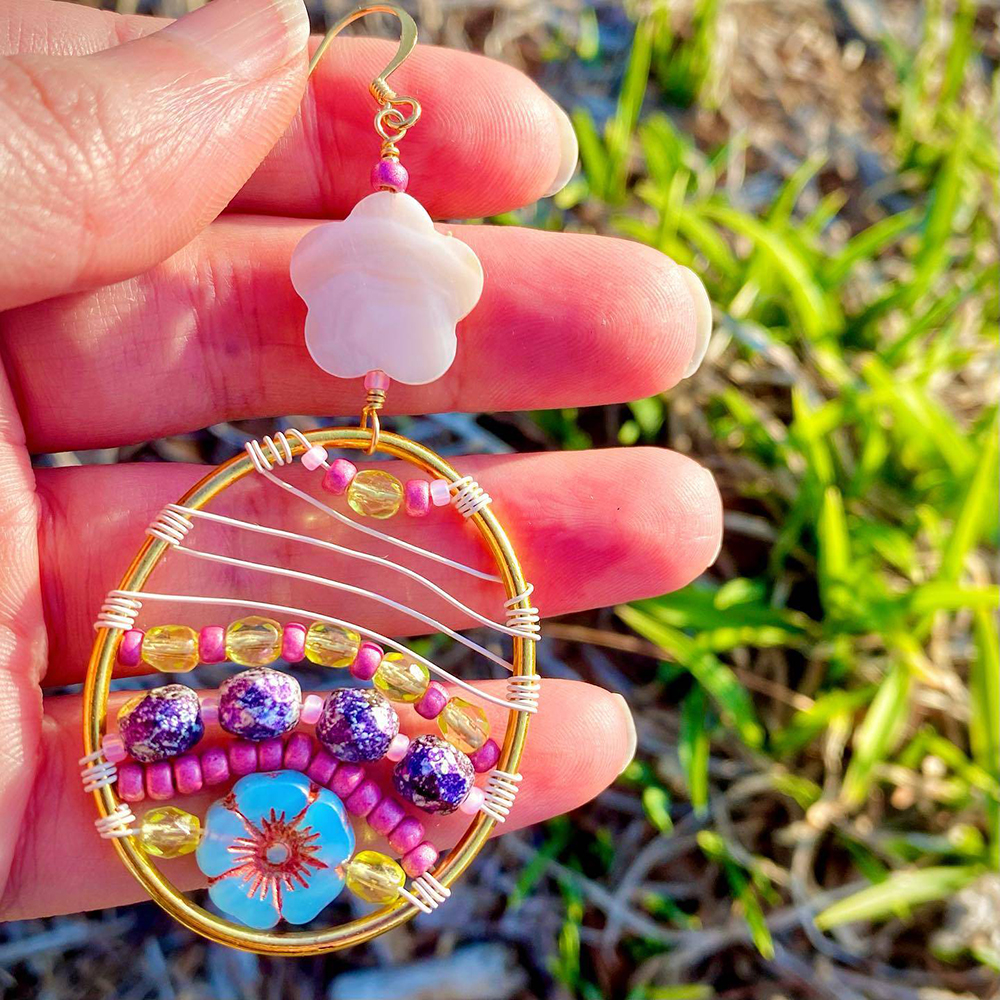 You are going to love this Easter Egg Earrings Kit from The Bead Place!
Bag of Blossoms Kit from The Bead Gallery, Honolulu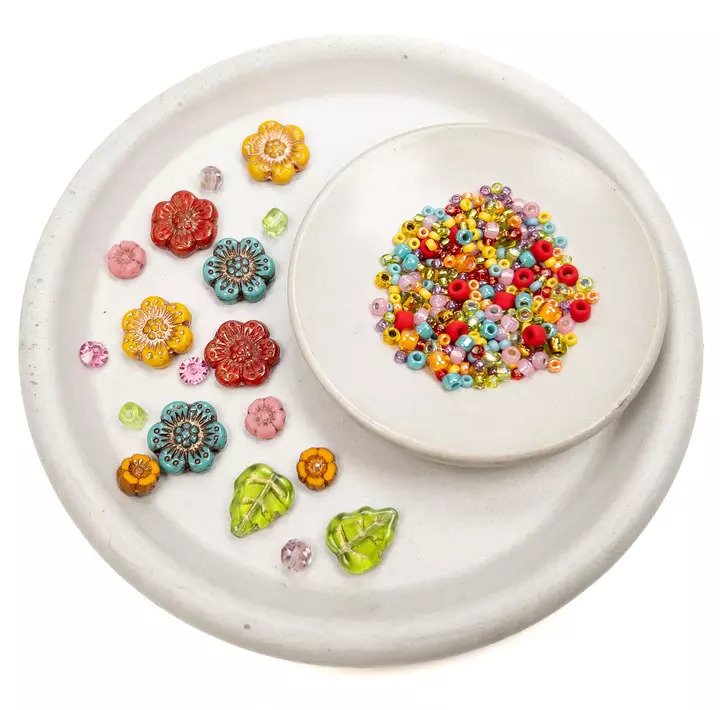 This Bag of Blossoms Kit from TGBE presenter Jamie Yoshida at The Bead Gallery, Honolulu has several delicious colorways!
Czech Glass Flowers from Allegory Gallery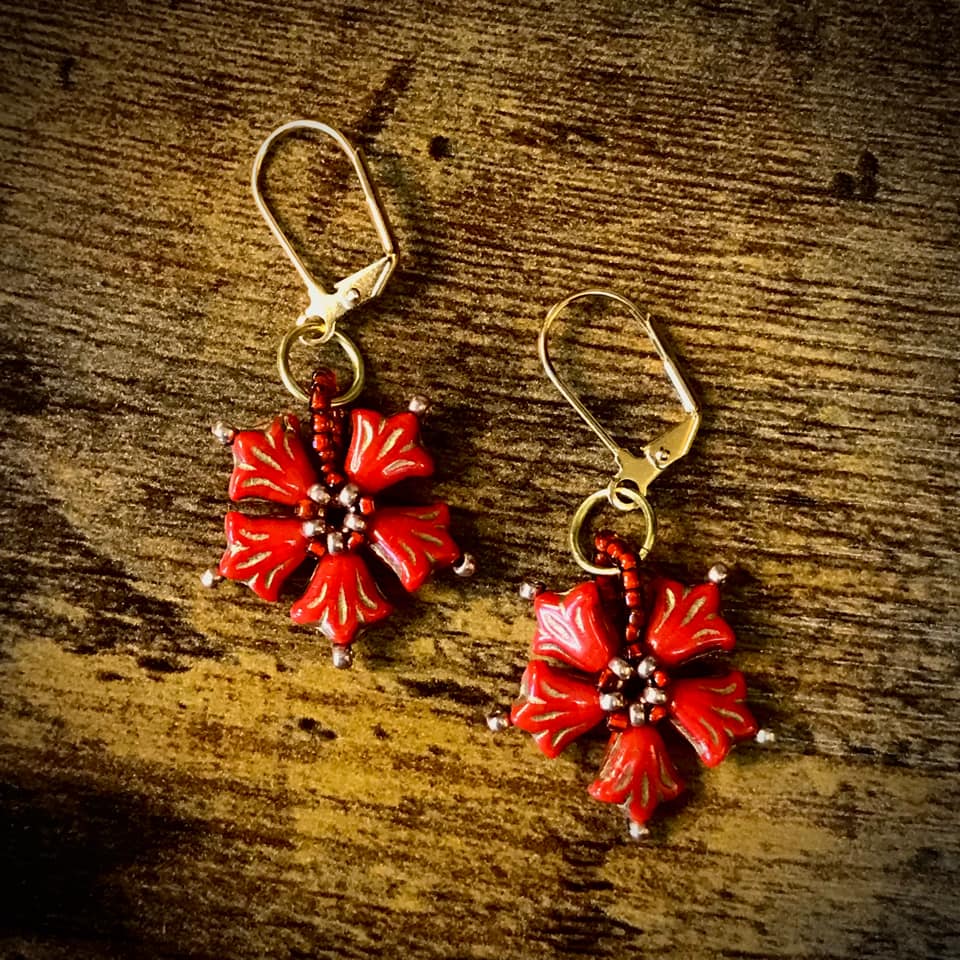 Oh the colors! check out TGBE presenter Andrew Thornton at Allegory Gallery for some lovely Czech glass flowers.
Join our Facebook group – VIB. Stay in the know. Stay up to date. From our bead shows to our video shows and sales, you can stay in touch with us. The community is full of artistic and helpful beaders and crafty people. Inspire and be inspired. Share your pictures and get the beading bug from others!
Visit the Soft Flex Company YouTube Channel!
---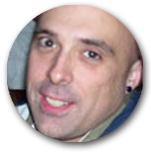 Blog contributor Thomas Soles loves Jazz Age writers and crunchy french fries. His favorite gemstones are Lapis and Pietersite. His favorite hobby is day dreaming. And his favorite mustache is Freddie Mercury's. As you can see, he has a healthy (or possibly unhealthy) sense of humor. You can write to him at [email protected]