We love bead shows. Have you ever visited one? Bead shows are an amazing collection of jewelry designers and vendors. These trade shows are a place where you can find rare goodies, instructive beading demos, and deep discounts. For over twenty years, we crisscrossed the country visiting these exciting events. We loved seeing new products and learning new techniques. This year, everything just came to a screeching halt. COVID shuttered shows all across the world. We were presented with a foreign reality. We debated on how to move forward. We collaborated with some of our best friends - some of the finest designers and trendsetters in the jewelry making industry. We launched a massive virtual bead show - The Great Bead Extravaganza. We wanted to experience the fun of a vibrant bead show again. We think it was a phenomenal success. If you missed this event, this blog is your chance to join in on the fun!
If you missed The Great Bead Extravaganza, this is your chance to soak it all in. We have all of the talented designers, all of the store links, all of the videos - all gathered in one place! This the easiest way to catch up. Don't miss these instructive beading videos. You just might learn a new beading technique. You might learn how work with a new jewelry medium. You might see a designer that speaks to you and your style of jewelry making. This is a place to lose yourself and learn something new. Let's make jewelry!
The Great Bead Extravaganza
Boy, this year has been a rollercoaster! So many things have upended and changed. At Soft Flex Company, we have been shifting our focus to serving an online community. We have been enjoying Zoom beading parties and meeting with friends.
Andrew Thornton is one of our best beading buddies. We would often see Andrew working at the same bead shows we attended. He is an incredible artist and jewelry designer. Andrew and his partner own the Allegory Gallery in Ligonier, Pennsylvania. We wanted to see how his business was faring during these unprecedented times. We staged a beading party with Andrew in July. After this fun get together, Andrew and Sara started talking about how much they missed life on the bead show circuit. The idea to hold a virtual beading show began.

We had no idea if a virtual bead show was something that we could even achieve. It sounded like a daunting prospect. Who could we recruit? Who would want to dedicate their time and energy?
After weeks of planning, it started coming together. We found a group of amazing artists that were willing to share their talents. We found a weekend when everybody could join us. Everybody gave until it hurt. They allotted time to meetings and discussions and finally, a unique project filmed live for the bead show. This group donated a staggering amount of their inventory to create giveaways to keep the live event exciting and unpredictable. They also had big sales on their sites, in keeping with the spirit of a bead show.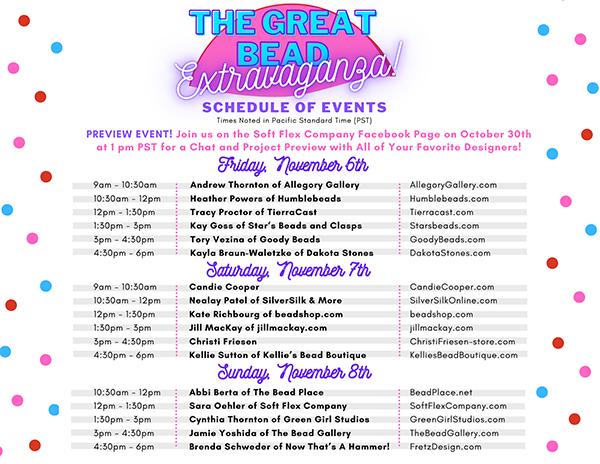 The Great Bead Extravaganza was truly magical.
We managed to capture the rush, the energy, and the frenzy of an honest to goodness big bead show. We waited for our favorite designers to film jewelry making demonstrations. We shopped our favorite stores and took advantage of phenomenal sales. Some of us even won a gift, just for participating. Along the way, we made friends in chat rooms, during the demos. We found new groups on Facebook that are full of fun communities. We touched base and forgot about the Coronavirus for awhile.
The Great Bead Extravaganza was a wonderful experience. This event brought thousands together. Three days of back to back live shows. Three days of fun. If you missed out on anything, this is your chance to check it out. If you were with us for the Extravaganza, this is your chance to relive the memories.
Everything below is organized as it happened. Each exhibitor has a link to their video. They let us know how they felt about the event, from their eyes. And we have links to every store or designer page. This is an easy to reference collective. You can also visit the Facebook group - The Great Bead Extravaganza. On the group, you can check out the chats. You can also reference the topics on the sidebar on the right. Find a video there, find a introduction, or see the latest news.
Note: If you have any difficulty following a video link from this page, it is likely due to the new layout of Facebook. If you cannot view a video from this page, visit the Facebook group - The Great Bead Extravaganza - and watch the presentations there. You can find the videos in the topics on the sidebar on the right. Select Presentations.
November 6 (Day One)
Allegory Gallery, Andrew Thornton - AllegoryGallery.com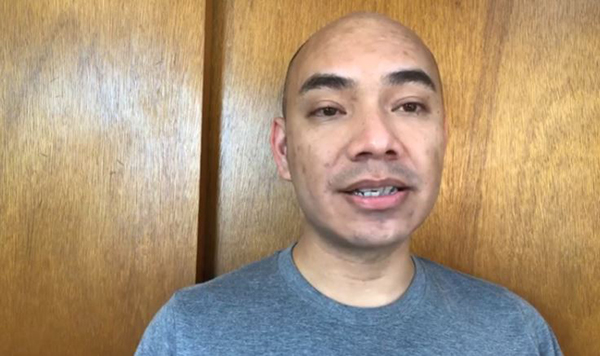 Andrew's Great Bead Extravaganza Video - Click Here!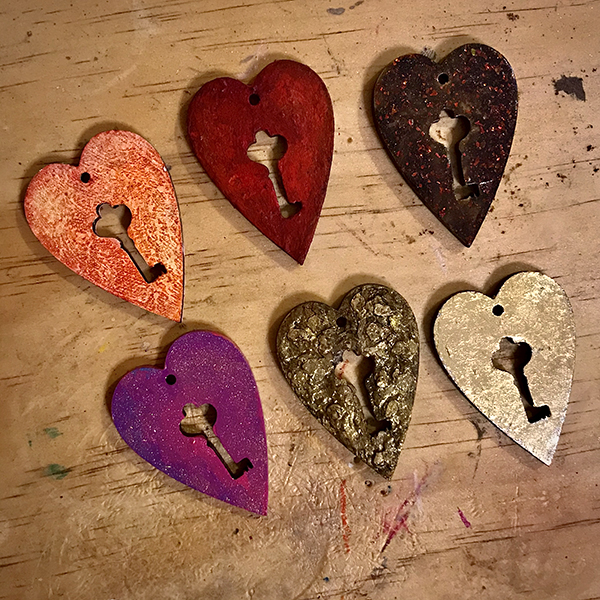 From Andrew Thornton:
When Sara and I were originally chatting, we didn't really know what would happen. We had just finished up the Zoom Party, where we discussed what a challenging time it was to run a small business in the middle of a pandemic. We both zeroed in on wanting to help our community and bring people together in an uncertain time. Neither of us had heard of anything quite like what we were dreaming up. So there was really nothing to compare it to or really base it off of. I think both of us were pleasantly surprised in how rapidly things came together and what a wonderful outpouring of support there was. Kristen joined in early on and tackled how the event would look and feel. Sara and I recruited our bead world friends and colleagues and it would have been very easy for them to say no. But they trusted us and I think it worked out for everyone who participated. What I think was the biggest success of the event was seeing so many people eagerly engaging. So many people trusted us and spent their time with us during this event. That sense of community was so important and we're both so thankful to everyone who presented, watched the presentations, and interacted in the group.
We don't really know what's going to happen next. We have some meetings scheduled where we will go over the results of our exit survey and talk about what the future looks like. We both have lots of ideas and are riding the incredible wave of energy from the last event, but really it'll depend heavily on what the group decides and if we think the group is sustainable. I don't know if people know this or not, but everything was volunteer driven and a combined effort of the Presenters. We had a zero advertising budget and everything was spread word of mouth. So there's a lot to decide on how to grow the event and keep it both manageable and rewarding for both viewers and everyone helping to organize. While there are a lot of questions... there is one thing that I'm certain of... a lot can come from a simple conversation.
Humblebeads, Heather Powers - Humblebeads.com
Find Heather Powers at Humblebeads. From her bio:
My jewelry and beads have appeared in the pages of BeadStyle, Beadwork, Bead Trends, and Stringing Magazine. My work has also been displayed on HGTV and PBS's "Beads, Baubles, and Jewels". I'm the author of three books, Jewelry Inspired by Nature, Beautiful Elements and the Beadmaking Lab.
Whether through teaching, hosting events, writing, or making beads - it is my goal to give out as much inspiration as the world has gifted me! Nothing makes me happier than seeing someone's creativity spark to life after using my beads, taking a class, or reading my book.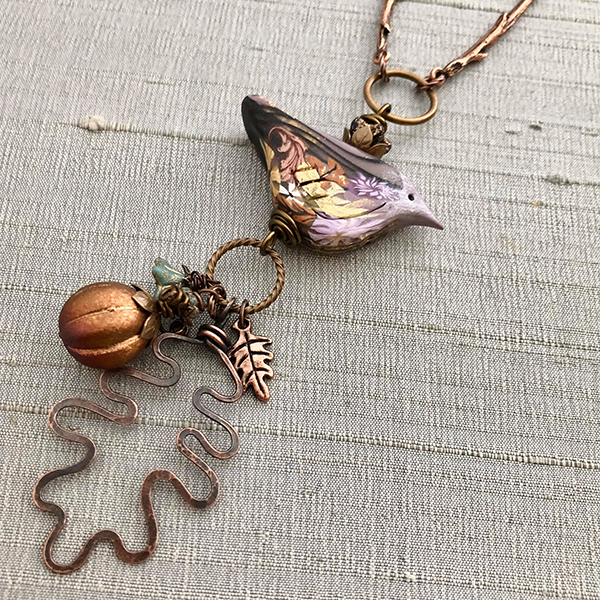 TierraCast, Tracy Proctor - TierraCast.com
From Tracy Proctor:
We are so thrilled to have been part of this event. The experience was inspiring, edifying, and incredibly uplifting, and it reminded us what a truly beautiful thing a community of makers can be.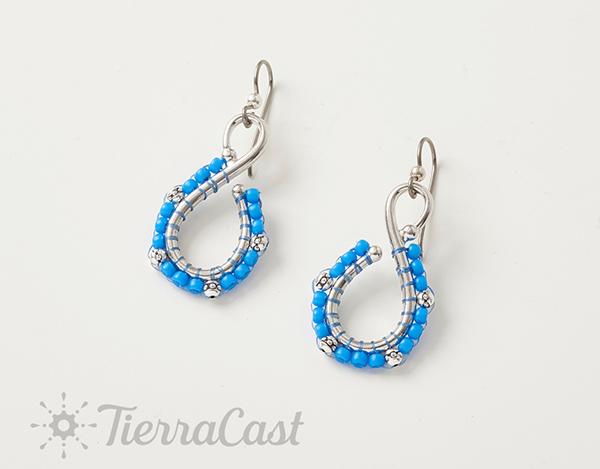 Star's Beads and Clasps, Kay Goss - StarsBeads.com
From Star's Clasps site:
Star's Clasps is a family own and operated small business based out of Vienna, Virginia. We have have served the local community as Star's Beads since the '90s. We have spent years traveling the world finding the best sourcing for materials and working with artisans to bring inspiration to the the jewelry industry. We are now proud to bring you our ever changing collection online!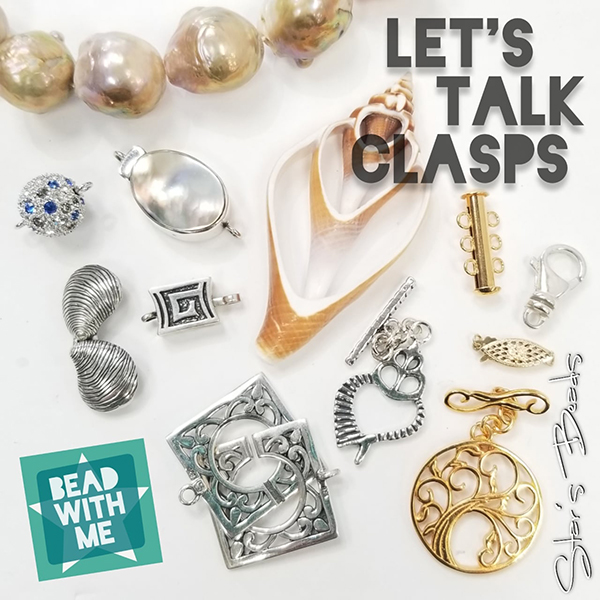 Goody Beads, Tori Vezina - GoodyBeads.com
From Tory Vezina:
Everyone one at GoodyBeads.com had a blast doing the Great Bead Extravaganza! It was great getting the opportunity to collaborate with so many amazing people in our industry and have the chance to interact with such a fun and enthusiastic audience. Hoping we'll get the chance to do it again.
Dakota Stones, Kayla Braun-Waletzke - DakotaStones.com
From Kayla Braun-Waletzke:
Dakota Stones has the only branded line of gemstones in the world. We take pride in creating and offering unique, high quality gemstone beads, pendants and cabs and work tirelessly to make sure you have a great customer experience when working with us. We also like to have fun and try not to take it all too seriously. We were really excited to join our beady friends for this one of a kind event. We had a great time watching industry experts share their art and distract us during these trying times.
We look forward to continue to educate and have fun in future events with this wonderful community.
At the heart of what we do is artists and the community that surrounds it. Dakota Stones strives to deliver badass products and offer service that hopefully makes you smile. Dakota Stones- For Designs & Designers that ROCK!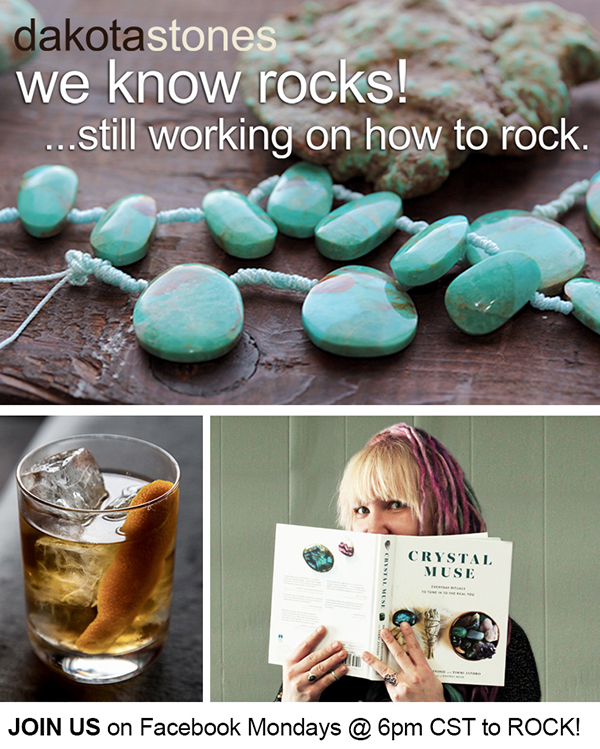 November 7 (Day Two)
Candie Cooper, Candie Cooper - CandieCooper.com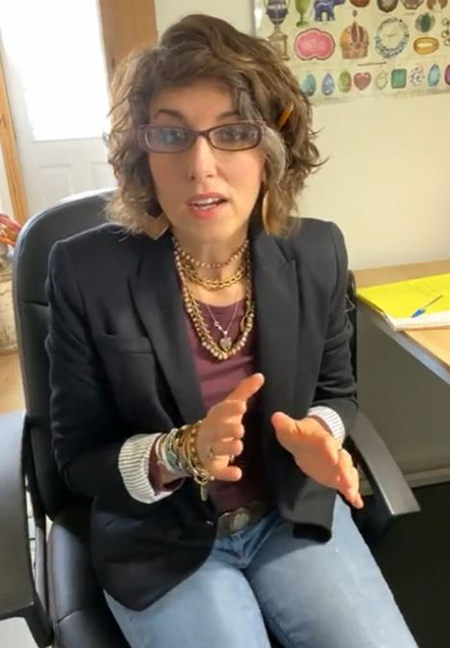 Candie's Great Bead Extravaganza Video - Click Here!
From Candie's site:
Hi, I'm Candie. I design jewelry and crafts, author books, teach classes and host television programs. I thrive on simple ideas that anyone can achieve. I also love projects made from unexpected materials that stand the test of time. Join me as I lead a creative life – check out my portfolio or blog.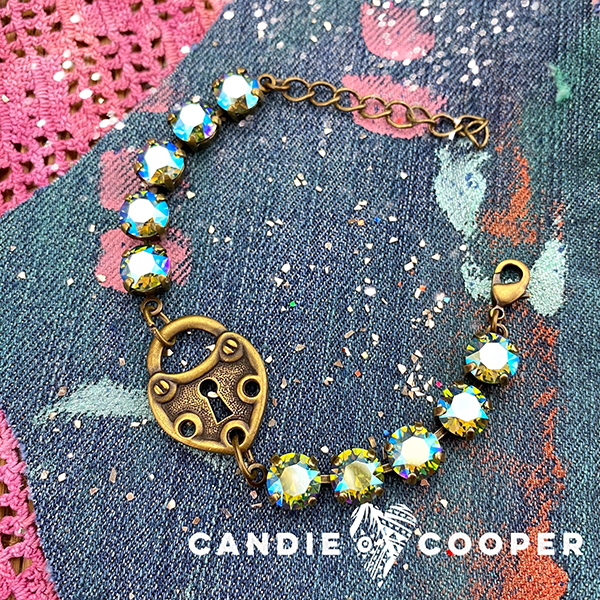 SilverSilk, Nealay Patel - SilverSilkOnline.com
From Nealay Patel:
This event was an amazing way to connect with a tremendous number of people, just as a bead show would work, but we found a way to make it work virtually. I hope folks learn about my company and checkout my products as well as the other fabulous businesses that were involved.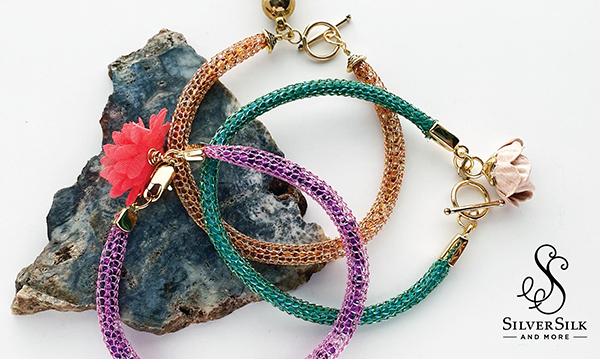 beadshop.com, Kate Richbourg - beadshop.com
From Kate Richbourg:
It was an exciting event! A first for the bead world, really. Many of the participants have known each other in this business for years and years and it was like attending a show... only this time virtually via screens. We all pitched in and helped each other with questions, supported each other's projects and helped out when technology was a challenge. It was wonderful to see returning customers and new and welcome them into the fold of The Great Bead Extravaganza. Kudos to Sarah and Andrew and to all of us really, for creating such a wonderful and unique event. I can't wait to do it again... it really was GREAT!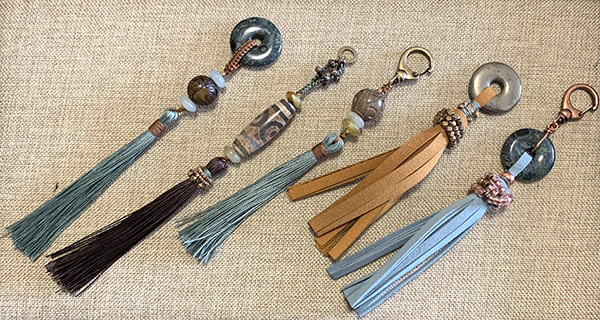 JillMacKay.com, Jill MacKay - JillMacKay.com
From Jill MacKay:
It was such a pleasant surprise to find out how many people were so interested in connecting, and learning together online. Though we were virtual I really was amazed at how good if felt to connect with everyone, it felt so good. I have been isolating (like most everyone else) but needed this reminder of how wonderful our community is. I feel blessed to have gotten to participate! Wonderful! Thank you!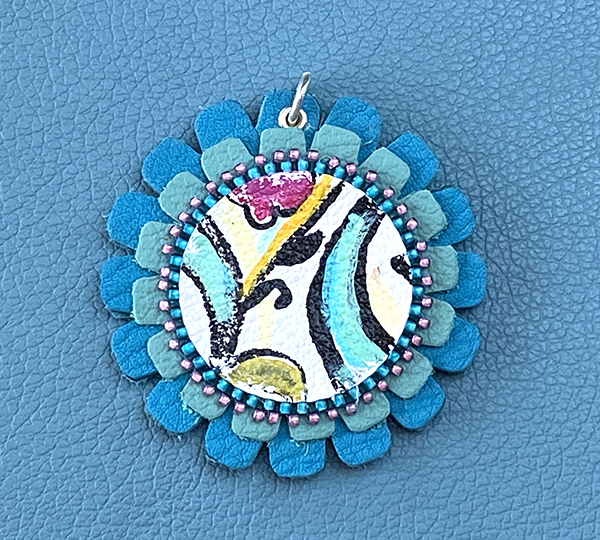 Christi Friesen, Christi Friesen - ChristiFriesen-store.com
From Christi Friesen:
Oh what fun! The Great Bead Extravaganza was such a fun format to connect with so many folks and share some time chatting about creativity and then making something together! When's the next one? I'm in! and I hope you'll join us!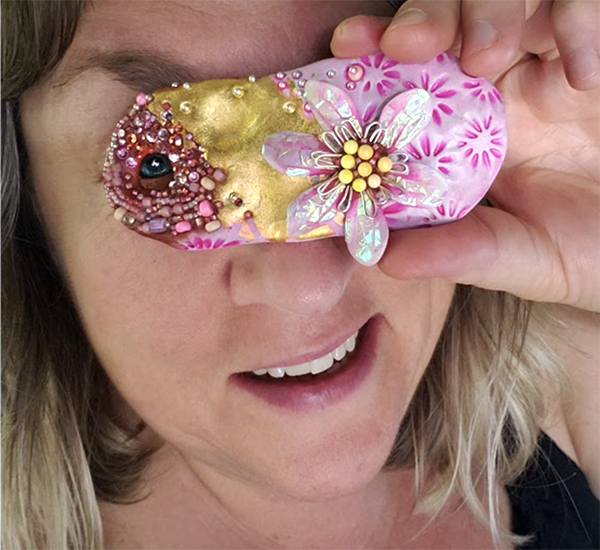 Kellie's Bead Boutique, Kellie Sutton - KelliesBeadBoutique.com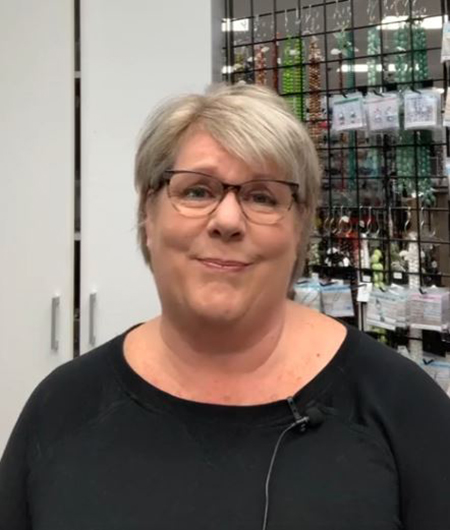 Kellie's Great Bead Extravaganza Video - Click Here!
From Kellie Sutton:
I was so honored to be included in with so many fabulously creative people. It was a super fun event and I hope we are able to do it again.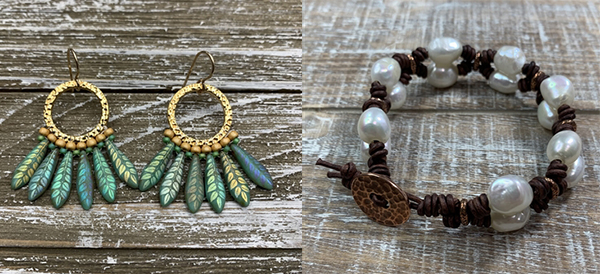 November 8 (Day Three)
The Bead Place, Abbi Berta - BeadPlace.net
From Abbi's site:
Rhonda Berta and her daughter, Abbi were bitten by the bead bug years ago while vacationing with their family in West Palm Beach, FL. Abbi, (then 8 years old) noticed that a woman was wearing a very intricate and beautifully beaded necklace. This woman, pleased that her hand-beaded design was appreciated, was kind enough to take them to her favorite bead shop and the rest is history...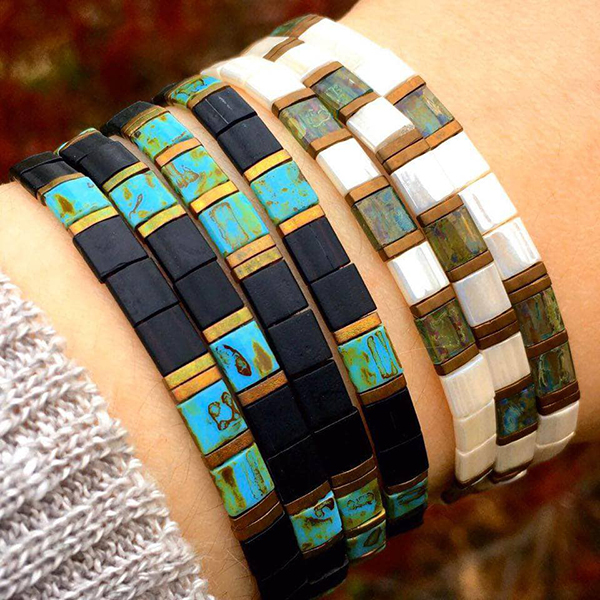 Soft Flex Company, Sara Oehler and Kristen Fagan - SoftFlexCompany.com
From Sara Oehler:
The Bead Extravaganza was more amazing than I could have even imagined. I knew that Andrew and I had carefully selected a unique group of talented designers and hoped that the online bead show would be exciting for viewers, but I had no idea that it would be so enthralling! I could barely stop myself from watching each segment as each designer offered their knowledge, expertise and creativity. And best of all, the viewers offered such gracious and warm welcomes to each presenter, with so many kind and encouraging comments. It was truly a moment of sweet synergy.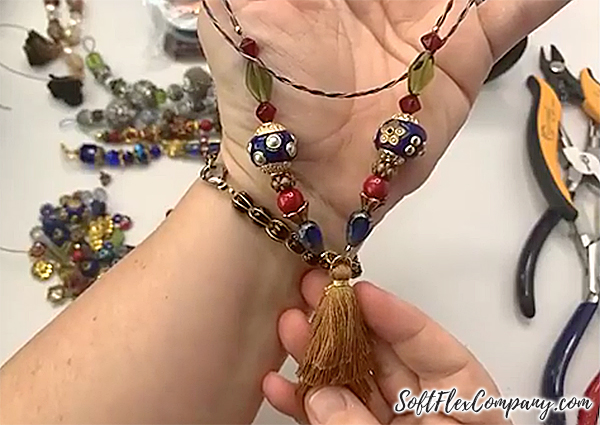 From Kristen Fagan:
The Great Bead Extravaganza was a total blast! I thoroughly enjoyed seeing how each presenter showed up in their own way, sharing their craft and allowing their personalities to shine through. I truly felt like I was at a bead show, stopping by each presenters booth for a quick chat and demo. The excitement of the weekend was palatable with so much to learn and create jam packed into the three day event. The positive feedback and gratitude from the attendees made the event well worth the collaborative effort it took to put it on. I look forward to many more!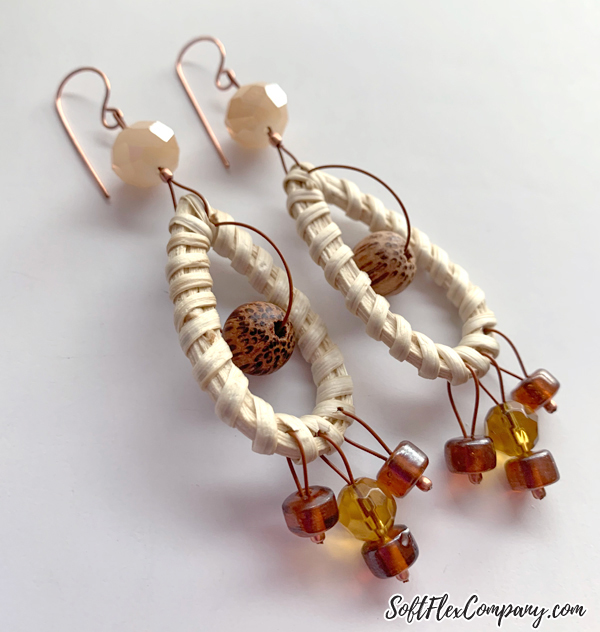 Green Girl Studios, Cynthia Thornton - GreenGirlStudios.com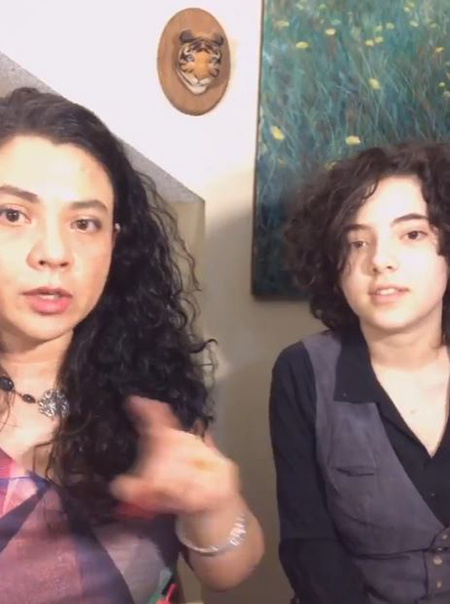 Cynthia's Great Bead Extravaganza Video - Click Here!
From Cynthia Thornton:
The Great Bead Extravaganza is a wonderful example of the creativity and generosity of the beading community. Sara and Andrew worked together to fill the void caused by canceled shows and retreats; gatherings that many of us find really inspiring - it's a fantastic way to meet fellow makers and to learn new techniques. This event brought those things together in an accessible way, that was fun and easy!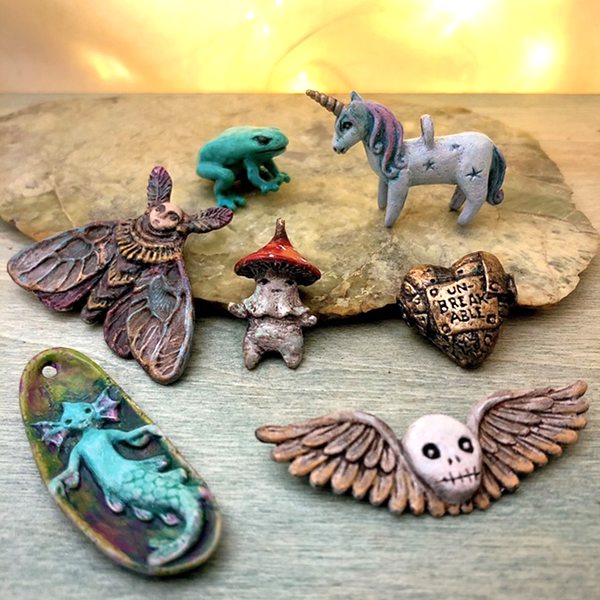 The Bead Gallery, Jamie Yoshida - TheBeadGallery.com
From Jamie Yoshida:
Aloha everyone! We are so excited to get a part of this exciting extravaganza and we wanted to send you a warm welcome from Hawai'i!
Since it's our first time to meet many of you, I wanted to introduce the three of us- that you will meet on our The Bead Gallery YouTube channel and The Bead Gallery, Honolulu Facebook Lives! You can also catch me making late night jewelry on IG!
We thought we'd bring a bit of Hawaii to you, with ALOHA themed projects featuring pineapples, pikake, and techniques we've been teaching for the past 24 years.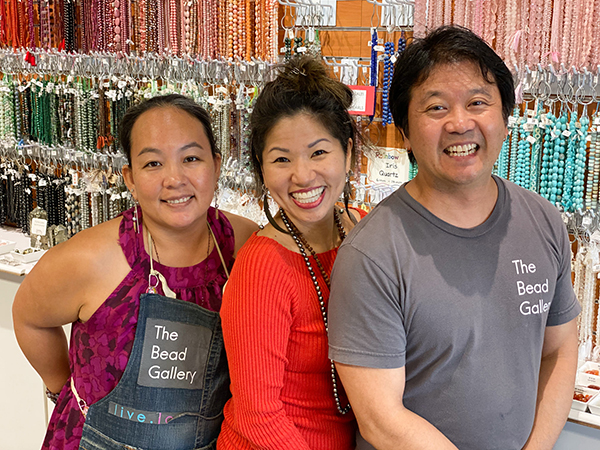 Now That's A Hammer!, Brenda Schweder - FretzDesign.com
From Brenda Schweder:
TGBE was such a wonderful opportunity to both meet new makers and renew connections with our existing faithful viewers! I'm psyched [and undoubtedly challenged!] to continue to provide new content to everyone thirsty for new creating knowledge! And I feel like TGBE is that new wellspring!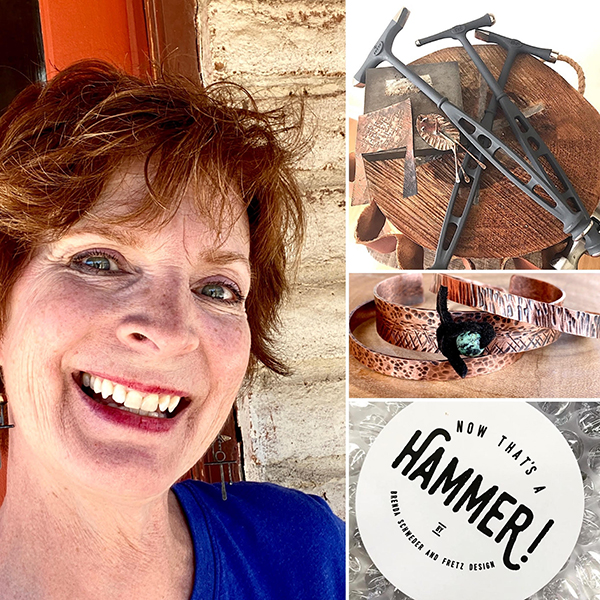 Join our Facebook group – VIB. Stay in the know. Stay up to date. From our bead shows to our video shows and sales, you can stay in touch with us. The community is full of artistic and helpful beaders and crafty people. Inspire and be inspired. Share your pictures and get the beading bug from others!
Visit the Soft Flex Company YouTube Channel!
---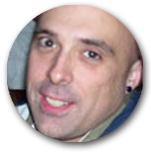 Blog contributor Thomas Soles loves Jazz Age writers and crunchy french fries. His favorite gemstones are Lapis and Pietersite. His favorite hobby is day dreaming. And his favorite mustache is Freddie Mercury's. As you can see, he has a healthy (or possibly unhealthy) sense of humor. You can write to him at Thomas@SoftFlexCompany.com