Did you know Soft Flex Company has a YouTube video channel? We have been working on a video library that showcases our love for our favorite craft. When Soft Flex was first conceived, owners Scott Clark and Mike Sherman wanted to create a company that was focused on education and community. They wanted to sell the tools that a professional designer would use to create jewelry and then show the customer how to use those tools. Our YouTube channel is an extension of this. We love to teach people how to create jewelry and use our wire at trade shows, but we know not everybody can attend these shows. Videos are a perfect compromise. If you cannot come to us, we will gladly show you the ins and outs at home.

Soft Flex Company Videos on YouTube
We have been busy! We want to make sure the live shows and videos we produce are varied and full of exciting content. Our channel has many playlists and discussions. We want to answer all of your questions and inspire you to design your very own pieces. If there is anything you would like to see, just email us and let us know. We are very happy to answer any questions you have. If you are still learning the ropes, we can discuss technique. If you have a problem, we would love to help you resolve it.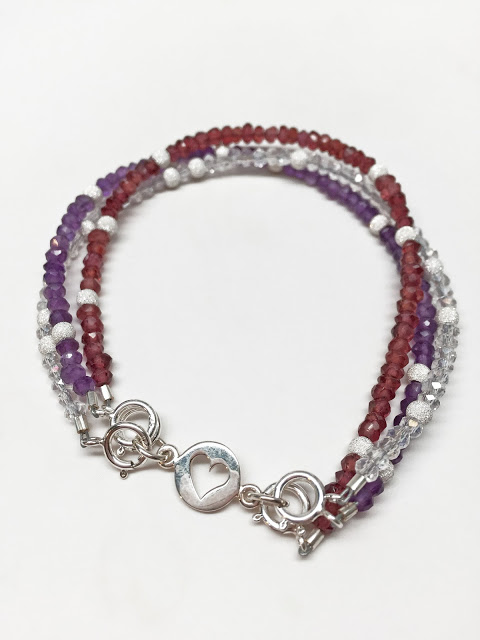 Bead Stringing Project Videos and Tips and Tricks
Get Creative! We have a lot of bead stringing videos. We love to design. Our small company is more like a family than a job. We love to share ideas and show our handiwork. Our staff is full of artists. We have painters, writers, photographers and web designers. Everybody brings a different element to their stringing and videos are a great showcase for their talent.
Our bead stringing and design videos are easy to follow. We start with the basics. We teach you how to crimp, plot out the final piece and then we delve into the project. Our videos are themed around techniques and interests. We have playlists of videos about Seed Beads. We have a video library dedicated to Craft Wire. We have a showcase for necklaces and bracelets. If you have ever wanted to learn how to design ear wire – we walk you through the tools and process that we use. We also love traditional work, even though our wire is designed as a bead stringing wire, we have videos that show you how to use our wire to design macramé bracelets. We have videos that feature Kumihimo boards – an art that Samurai used to adorn their horses' armor – fun stuff!
If you are just beginning or if you are interested in learning to design your own jewelry, we have plenty of videos featuring tips and tricks. Crimping is especially difficult to master when you first undertake it, we have videos showing you the tools we use and the way we finish our crimps. Are you confused about the diameters of wire we carry? We have videos walking you through what diameter of Soft Flex Wire works best with whatever project you have in mind. Want to learn the basics on how to use a jig board? We have videos for that. Jig boards are especially useful for repetitious design work that demand uniformity – if you are creating your own ear wires, it is easy as pie to buy a board and create them, rather than purchasing them. Ever wonder how to use a Bead Stopper? They are so simple; we will show you why this tool is perfect for somebody that does not have time to finish every piece of jewelry in one sitting. Tips are trick videos are also great for inspiration. You never know what kind of jewelry possibilities exist until you know what kind of tools and do what – it really opens a whole new door for design innovation.
Bead Store Videos, Unboxing Videos, Designers and More!
If creating jewelry is old hat by now, we still have videos for you. We love to challenge ourselves. Soft Flex Designer (and fellow employee) Sara Oehler contacts local bead stores around the country and asks for a mystery box of goodies. She opens this mystery box live and proceeds to design with it. These Live Design Challenge videos are an awesome way to watch a designer at work. Sara has no idea of what is inside the box and has to open it, appreciate the sparklies and then go to work designing something pleasing. She has nothing ready – just an eager mind. She is live and we do not edit these videos, so she has to perform with an audience and hope it hits a sweet note. We are all human and it is compelling to watch her perform under pressure. She always hits it out of the park. Part of the fun of unboxing videos is seeing all of the goodies. The bead store involved in the show typically attends and offers links and pointers and we get to see some of that store's favorite beady stuff!
We love our community. After two decades of purchasing gemstones, working at trade shows and travel, we have met many wonderful designers and crafty people. We love to talk. We love to absorb creativity and share our own. We have videos featuring talented designers. We have videos inside bead stores and we have our own employees showing their work. The employee videos are particularly fun, sometimes we have pajama design parties in our hotel rooms! We have videos from our appearances on JTV. Networking and making friends with beaders around the world has been incredibly rewarding. We have learned so many new techniques and have been inspired so many times. It is always refreshing to get into somebody else's mindset and try to figure out how they tackle a task.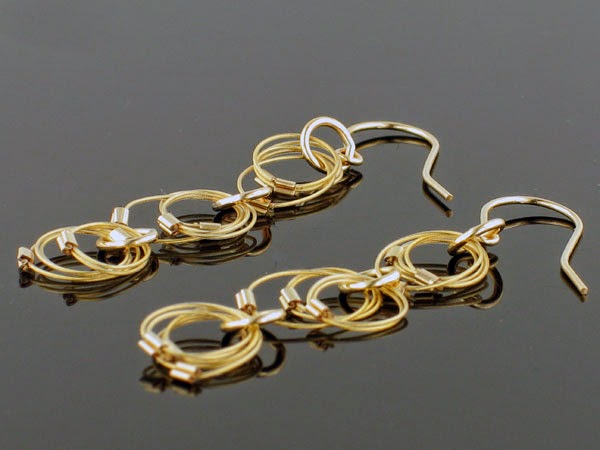 Come visit our video channel. We would love to teach you a new trick or ten. If you need to get a hold of us, email us at info@softflexcompany.com and let us know what is on your mind!
Join our Facebook group – VIB. Stay in the know. Stay up to date. From our bead shows to our video shows and sales, you can stay in touch with us. The community is full of artistic and helpful beaders and crafty people. Inspire and be inspired. Share your pictures and get the beading bug from others!
Visit the Soft Flex Company YouTube Channel!
---
Blog contributor Thomas Soles is the Trade Show Coordinator for Soft Flex Company. His favorite stones are Lapis and Pietersite. His favorite hobby is day dreaming. And his favorite mustache is Tom Selleck's. As you can see, he has a healthy (or possibly unhealthy) sense of humor. You can write to him at Thomas@SoftFlexCompany.com