Good afternoon, friends! We focused on metal stamped jewelry, this week. Making a personalized name necklace or unique earrings for your dearest is a fantastic way of saying, "I love you". Do you want to learn metal stamping basics? Check out this fun video recap! Stick around - there is a storm of creative jewelry designing on the horizon. We are unveiling our most recent kit next Wednesday. We are in for a busy week of jewelry projects and thoughtful innovation. Grab our Whimsical Beadtastical Design Kit. There is still to time add it to your beading supplies.

Our favorite free spirit beader, Kristen, was on a well deserved vacation this week and spent time with her family. She will be back next week for another episode. She is live on Mondays at 12pm PST. Sara filmed a live video on Facebook on Wednesday. She showed us how to use a metal stamp on a blank to make a unique pair of earrings. You are going to love this video if you want to personalize your jewelry. You can make every necklace unique with metal stamping tools. Custom jewelry makes a wonderful gift idea. You can give everybody a thoughtful piece of jewelry with an embossed statement or icons. Make living jewelry with metal stamps!
Don't miss Sara this Saturday, February 22nd. She will be premiering a new video on our YouTube channel. Sara is going to show us how to make a necklace with a metal stamped crescent blank. This lovely name necklace is a great way to make a statement. The blank is large enough to convey a heartfelt message. Sara chose to stamp initials into her blank - she put her husband and her initials next to a sweet little stamped heart. This is a lovely whisper her to sweetheart. Would you like to make one for the special person in your life? Learn the basics with her. You can set a reminder in the link below and see a sneak preview of the necklace in the blog.
Don't miss Sara's Personalized Name Necklace. Premiering Saturday, February 22nd at 8am, PST.
Put some personality into your jewelry. Making a custom design is super simple with metal stamping tools. Create a unique piece of statement jewelry for your children or grandchildren - stamp their favorite band or celebrity on a custom design you made just for them. Design a necklace for a best friend, add your initials or thoughts. Everybody is going to love your timeless jewelry. Make your voice heard!
Jewelry Making Videos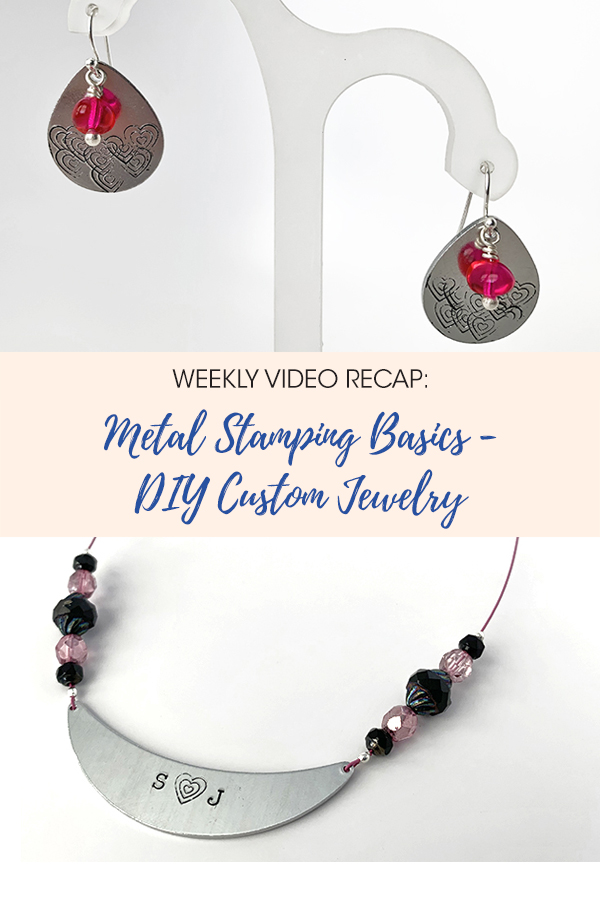 How To Stamp Metal to Make Jewelry with Sara Oehler
Sara wanted to film a quick metal stamping demonstration and talk about our Closeout section. We have moved hundreds of items to Closeout. It might be winter, but we are spring cleaning. Make sure you check it out. Our Closeout and our Outlet sections are loaded with incredible items, even high end components and tools. We are trying to streamline our store and make it easy to shop. If you need to stock up on tools and want to look for fabulous deals, make sure you check out these categories!
We love a challenge. We think one of the best ways to become a better designer is to explore new mediums and jewelry tools. We added ImpressArt jewelry stamping tools to our site and we have had a heap of fun trying new techniques and making custom jewelry. It is fun working on a handmade stamped design. There is a lot of room to be organic and asymmetrical. Do you like to plan your crafts out or are you ready to tackle a piece that might be colored outside the lines?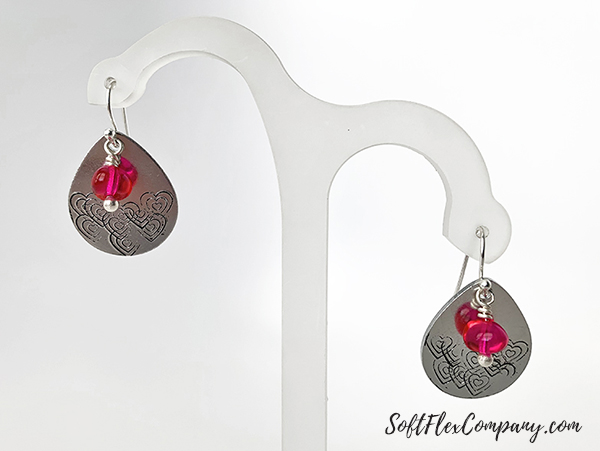 These earrings are so fun. Sara opted to create a quick pattern with this heart stamp. You can make your own personalized earrings, no need to follow our lead. Add text or place a heart or other symbol. You create your own style and rules. The teardrop blanks used can also be pendants or charms on a necklace. Stamping your blanks is easy. Set them on a stamping block, to protect your surfaces from hammer strikes. Tape them down, if you are concerned about them slipping when you hit them. Strike once with a firm, confident hit or give them a couple of quick hits. Makers or patinas will fill the embossed letters or icons, but you do not have to paint them if you do not want to. Tape is great if you like orderly lines or just want more control.
Supplies:
ImpressArt Multi-Function Hammer Kit
ImpressArt Brass Texture Stamper Head for Metal Stamping Jewelry
ImpressArt Premium Stamping Blank - Drop 2pk
ImpressArt Enamel Marker - Black
ImpressArt Large Steel Bench Block
ImpressArt Multi Heart Design Stamp for Metal Stamping Jewelry
ImpressArt Stamp Straight Tape for Metal Stamping Jewelry
Ear Wires
Cutters
Chain Nose Pliers
Round Nose Pliers
Head Pin
Beads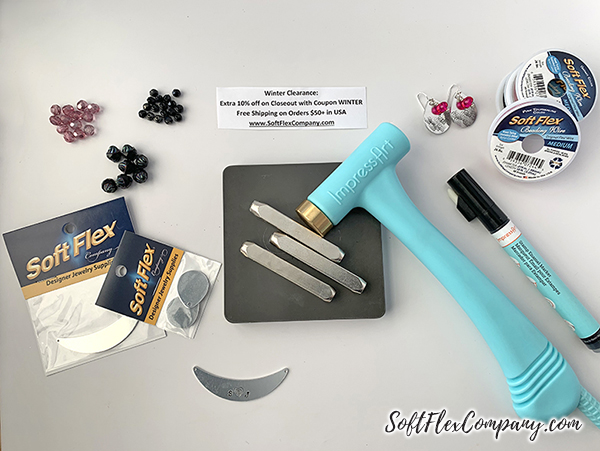 Make sure you visit our YouTube channel on Saturday. Sara will give more instruction on how to use ImpressArt stamps and blanks. If you tune in when the video premieres at 8am, PST, she will be around to answer your questions and talk all things metal stamping and jewelry. Pick her brain if you need and answer or are just curious about a technique.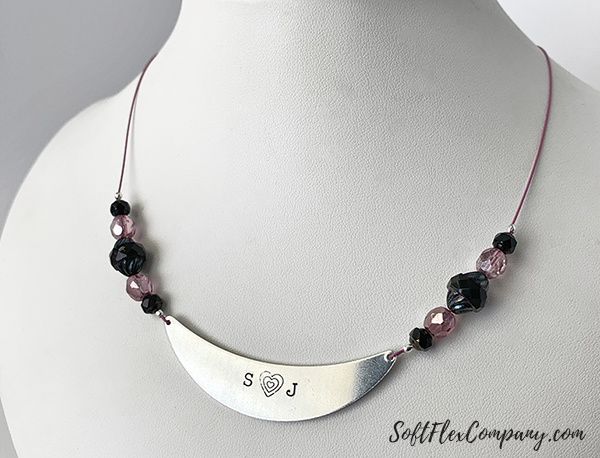 Show us your personalized necklace and custom jewelry. Post your work over at our VIB group on Facebook. Our thriving community is full of talented designers and crafters that would love to see your handmade jewelry. You can find gentle critiques and help.
Don't miss our big shows next week. Kit Day is on Wednesday. Kit Day is when we open our latest mystery themed jewelry design kit, live, and reveal its contents. This time, we are unboxing our Whimsical Beadtastical Design Kit. If you have the design kit at home, you can follow along and make the jewelry Sara makes. You can also make your own innovative and unique designs. We are also releasing our newest kit that day. We cannot wait for you to see it! Kit Day is the biggest day of the month for us and the most exciting.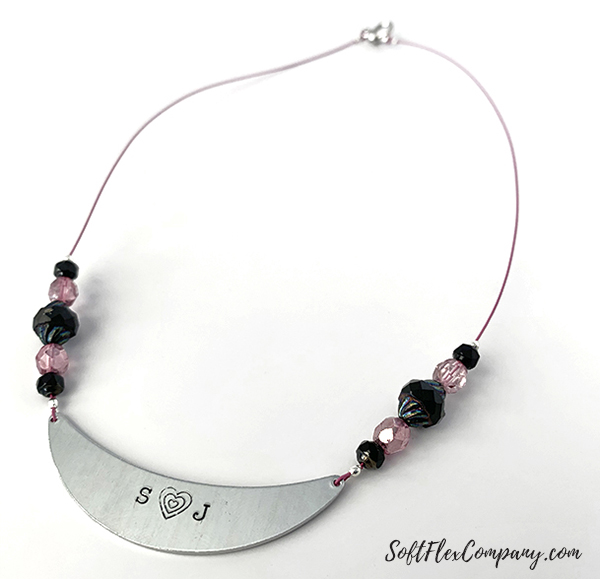 Join our Facebook group – VIB. Stay in the know. Stay up to date. From our bead shows to our video shows and sales, you can stay in touch with us. The community is full of artistic and helpful beaders and crafty people. Inspire and be inspired. Share your pictures and get the beading bug from others!
Visit the Soft Flex Company YouTube Channel!
---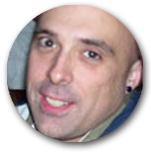 Blog contributor Thomas Soles loves Jazz Age writers and crunchy french fries. His favorite gemstones are Lapis and Pietersite. His favorite hobby is day dreaming. And his favorite mustache is Freddie Mercury's. As you can see, he has a healthy (or possibly unhealthy) sense of humor. You can write to him at [email protected]