Have you fallen in love with our themed jewelry making kits? If you have not purchased one yet, this is your chance to learn all about them. Our jewelry kits are themed mystery boxes. We release a new kit each month and then reveal the contents at the end of the month. You can purchase one early and open at your leisure. Or, you can grab one and wait for Sara to reveal the contents live. One fun thing about our kits is the community around them. After each kit has been revealed, you can visit our VIB Facebook group and see what others have made. You will not believe how incredibly varied the finished designs are - all from one set of the same contents. Every artist sees our kits in their own way. Join us and discover a new crafting obsession! Let's make jewelry!
Hello and happy Friday! We are revisiting Kit Day and exploring kit reveals from friends and YouTubers in our community. This is a great chance to explore our design kits. Sara unboxed our Renewal Design Kit (Sold Out) and showed us how to make jewelry with the goodies inside. But we also gave some influencers and designers a chance to shine. Get an unbiased opinion about our kits from YouTubers that are not affiliated with Soft Flex Company. This is a fun way to see how others view our design kits. Misty Moon Designs unboxed her Renewal Design Kit and made a stunning multi-strand necklace. Tracy, at Art Resurrected, showed us what she made with our Resort Chic Design Kit (Sold Out), watch her make a gorgeous jewelry set and get some tips on how to use Magical Crimping Pliers. Binge these fun videos, they are like a free jewelry course online!
Bee Kind Design Kit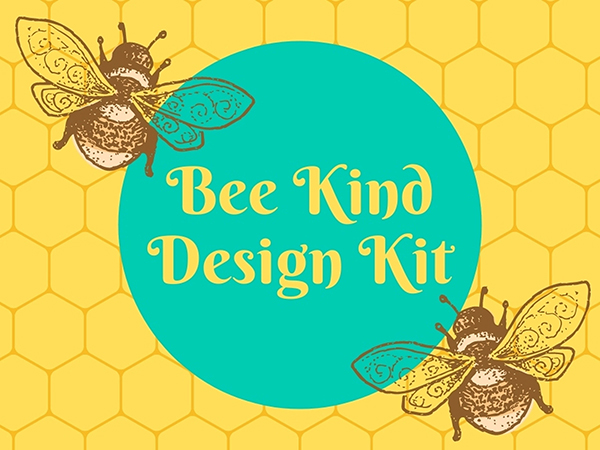 Let's celebrate a marvel of nature. We are abuzz about bees! Bees have graced cultures and mythology. They are a powerful symbol of good luck, mindful living, and industry. Bees rally around their royalty to protect and shield them. Bees are critical cross-pollinators, we owe much of our food production and plant growth to their vital roles. Bees have graced us with mead - the drink of the gods. Bees have sweetened our lives with a natural miracle food that never expires - honey! Let's bee kind and pay tribute to this gentle harvester.
Sara will be doing a live broadcast on the Soft Flex Facebook page and YouTube channel, with the Bee Kind Design Kit, on Wednesday, June 30th at 3pm (PT).
If you'd like to join us in the design challenge next month, buy this kit and challenge yourself to try something new and unexpected. If you are new to beading, this kit comes with findings, beads, wire, and surprises.
Our kits are great for skill building. We want our kits to feel challenging. We want them to be accessible for beginners and advanced designers alike, but we love to throw in elements that may seem difficult to test our beaders skills and make them think out of the box. We think jewelry is great when it is easy. But when you really have to engage your mind and process your materials and tools, we think that your jewelry has the potential to be life changing.
Our kits may be inspired by a colorway or theme, but they are meant to be creative interpretations. Imagination and innovation do not follow the rules. Expect the unexpected.
Supplies are very limited. Don't miss out!
Jewelry Making Videos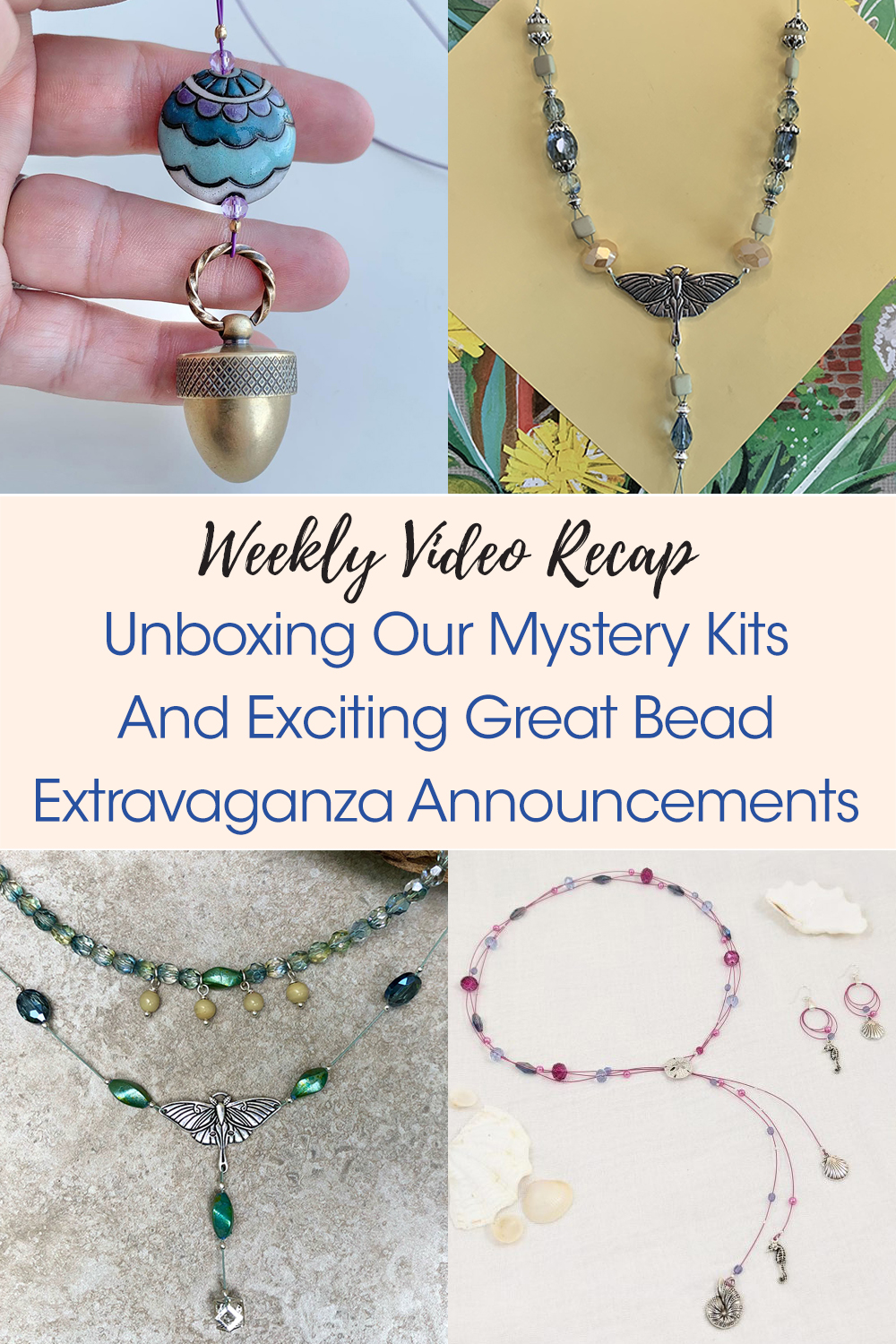 Learn How To Make Jewelry In 30 Seconds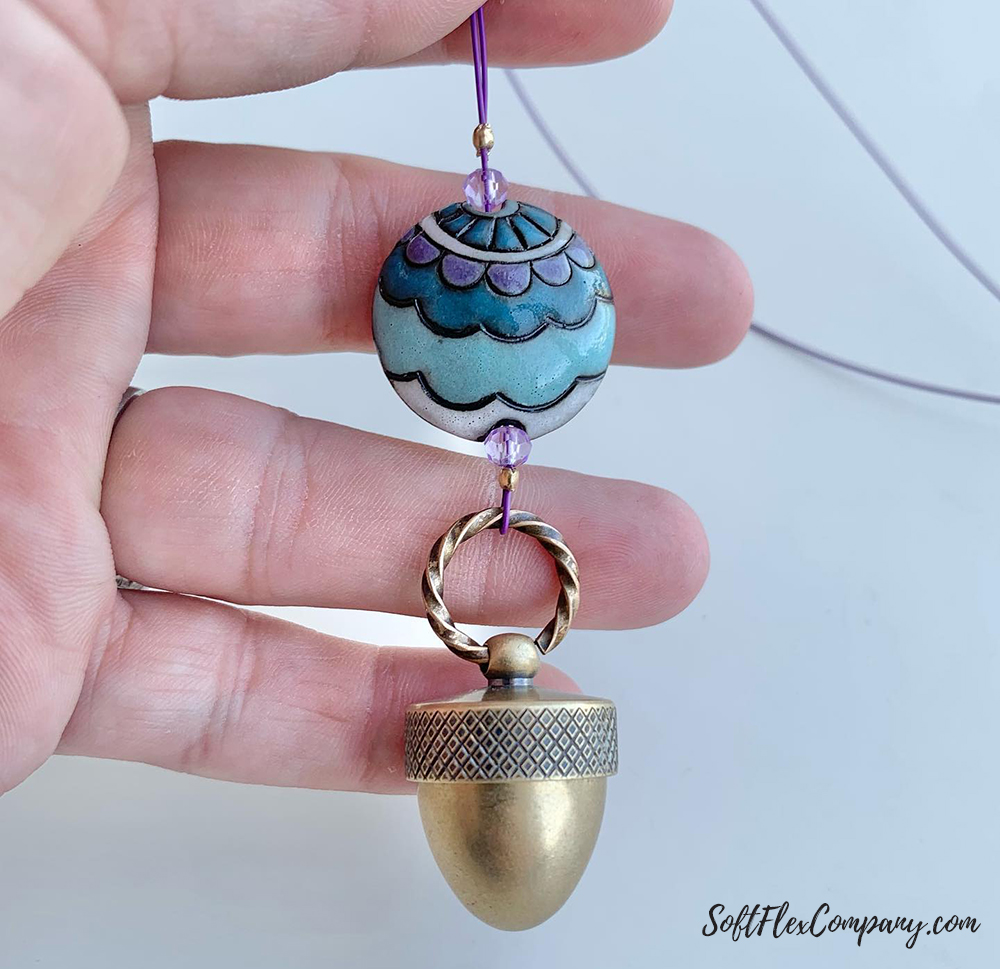 Check out our 30 second jewelry tutorials on Soft Flex Company's Instagram Reels! This week Sara shows you how to make a necklace using a pendant by Kate Richbourg and a bead from Golem Design Studio. Follow our Reels to see all of our fun designs
Mark Your Calendars! Great Bead Extravaganza Giveaways Are Here!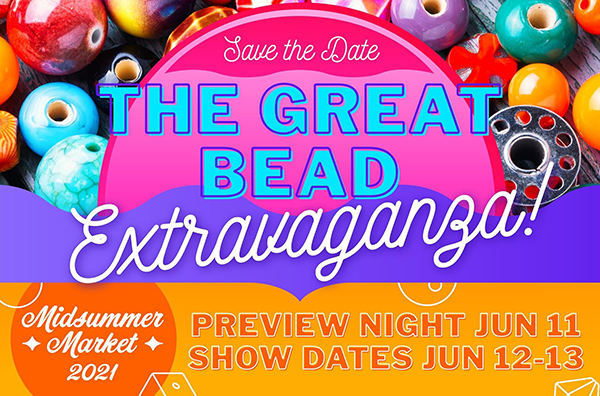 Save the date!
The Great Bead Extravaganza, the world's largest online bead show, is just around the corner! Did you join in the fun during the previous shows? If not, you can catch up via our blogs. We have links to every vendor, every show, every fun moment of the big bead sales. If you have never been to a bead show, this is your chance to visit one - from the comfort of your couch. The Great Bead Extravaganza has all of the buzz of the real deal. Having personal experience of visiting bead shows for almost twenty years, I feel the same excitement and buzz from the vendors of TGBE. There are sales, giveaways, jewelry demonstrations, and everything else that makes a bead show such a fabulous time!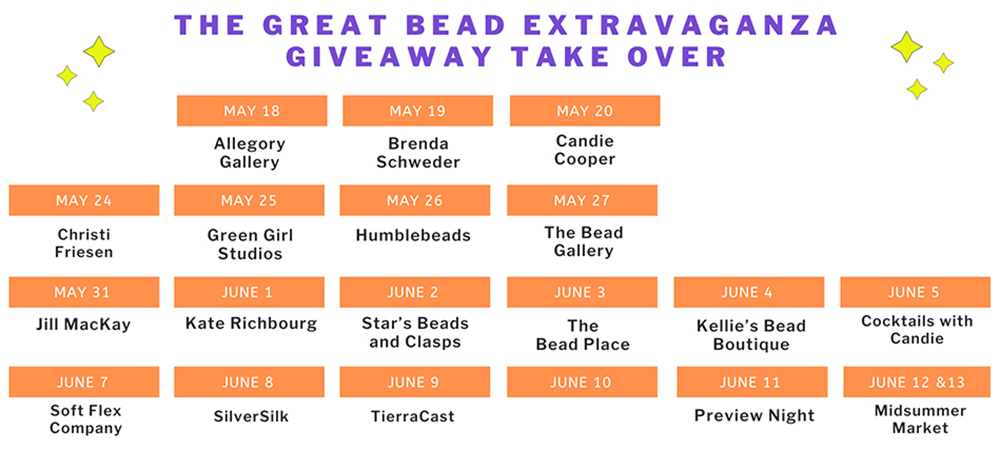 Hey there beautiful beaders! In the lead up to the big bead show, you may have noticed we are highlighting companies in the GBE group with "take over" days and giveaways. We hope you enjoy getting to know each presenter a bit better and enjoy the extra goodies being shared.
Check out the schedule we put together leading up to the Midsummer Market on June 12th & 13th!

Soft Flex Company will "take over" on Monday, June 7th:
Coffee & Craft Wire at 9am PT / 12pm ET
Free Spirit Beading at 2pm PT / 5pm ET
Find Giveaways and Special Deals throughout the day!

Be sure to turn on your notifications in the group so you don't miss a minute of The Great Bead Extravaganza "Giveaway Take Over" fun!
Kit Day! Unboxing Our Renewal Design Kit - Learn How To Make Jewelry With Themed Beading Supplies
We celebrated Kit Day last week. Sara opened our Renewal Design Kit (Sold Out) and gave a jewelry making demonstration, live on Facebook. Renewal was an ode to the rebirth of nature after a long winter. In this case, you could take that figuratively or literally. We are on the cusp of a well deserved summer. And we are also shaking off the 2020 blues. We have come a long way since last year. We are finally leaving the comfort of our quarantine and rejoining friends and family after a historic pandemic. We hope this kit gives you a sense of joy and hope. We hope you make jewelry that celebrates the glory of living and inspires others! Watch what Sara made with her kit during this video. If you own this kit, you can follow along or make your own unique jewelry.
Join our VIB. group and see what our members have made. We will also feature a Finished Designs blog at the end of the month.
Check out these kit reviews.
From CathyD:
I love this monthly mystery bead kit - it's awesome that the kit contains everything (including findings and wire) to make beautiful creations. This kit is breathtaking and fits with the sense of renewal after the last 14 months of the pandemic.
From Sheila:
So happy I ordered this kit.
Renewal Design Kit
Soft Flex Beading Wire, .019 Diameter in Fluorite
2x2mm Crimp Tubes
Magical Crimping Pliers
Cutters
Misty Moon Designs - Renewal Mystery Kit Reveal & Multi Strand Necklace Tutorial
From Luisa at Misty Moon Designs:
Hey everyone. Please join me in the unboxing of the Mystery Design Kit and then we'll make a lovely double strand moth inspired necklace using the contents of the kit. Their design kits retail for $32.95 and sell quickly. So this kit may not be available by the time you see this video but you can find other kits and bead mixes on their website: www.softflexcompany.com. For inspirational work from other beaders, join their Facebook group "Very Important Beading (VIB)" at www.facebook.com/groups/veryimportantbeader.
Enjoy!
Luisa
Follow Misty Moon Designs: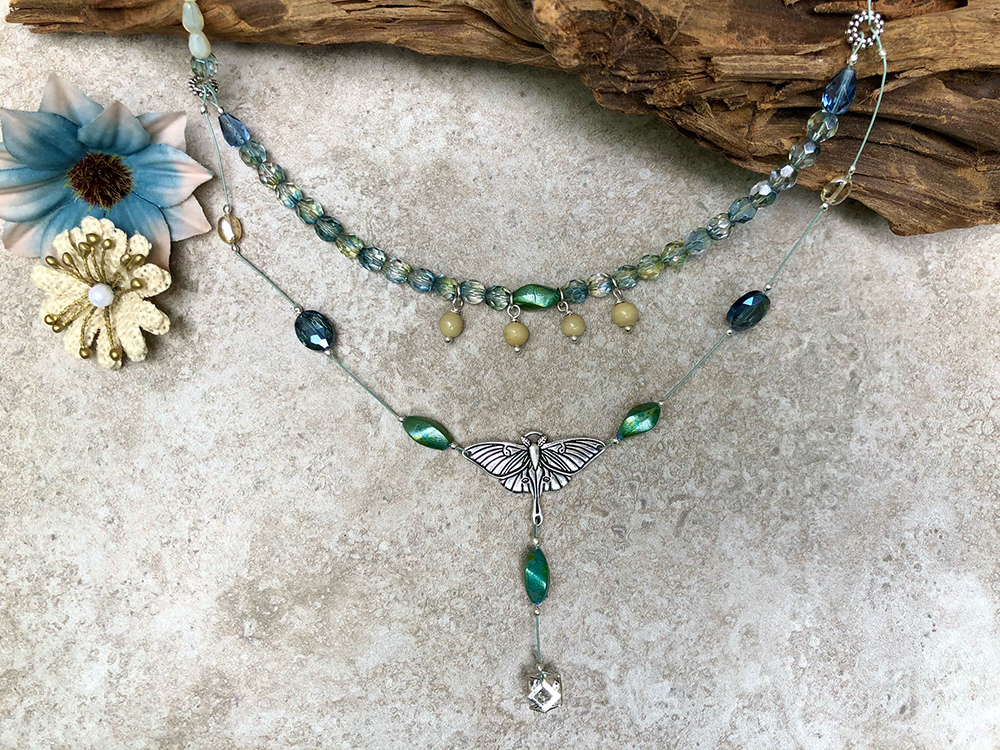 Art Resurrected Unboxes The Resort Chic Design Kit And Gives Us A Jewelry Demonstration
From Tracy:
Surrounded by artists and art since birth I continue the family tradition of creating, sharing and inspiring with art, history and nature. My ongoing interests, including Archaeology, World Cultures, Natural History, Traveling and Animal Conservation add to a dizzying array of subjects that are the inspiration for my art. Join me at my YouTube Channel for tutorials, unboxings and eclectic crafty fun!
Find Tracy at these links:
Facebook: https://www.facebook.com/ArtResurrected
Instagram: https://www.instagram.com/artresurrected/
Blog: https://artrez.com/blog/
Join our Facebook group – VIB. Stay in the know. Stay up to date. From our bead shows to our video shows and sales, you can stay in touch with us. The community is full of artistic and helpful beaders and crafty people. Inspire and be inspired. Share your pictures and get the beading bug from others!
Visit the Soft Flex Company YouTube Channel!
---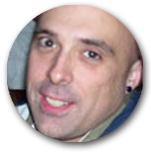 Blog contributor Thomas Soles loves Jazz Age writers and crunchy french fries. His favorite gemstones are Lapis and Pietersite. His favorite hobby is day dreaming. And his favorite mustache is Freddie Mercury's. As you can see, he has a healthy (or possibly unhealthy) sense of humor. You can write to him at Thomas@SoftFlexCompany.com