Add some holiday sweetness to your Christmas tree with this candy cane ornament project idea. Learn how to make ornaments this Christmas season. This wire wrapped candy cane ornament would be fun for a ornament swap party and look lovely as a present topper. This glittering red and white ornament makes a great homemade gift!

Free Spirit Beading with Kristen Fagan
Make sure you watch Kristen's YouTube live shows, Free Spirit Beading. She is filming every Monday afternoon at 12:00pm PST. Her videos are a great way to find inspiration if you need decoration or jewelry ideas. Catch her live and she will answer your questions. Make sure you subscribe to our YouTube channel. If you have missed any episodes, you can check out our YouTube library to catch up!
Wire Wrapped Candy Cane Ornament
Let's dress up a candy cane ornament blank by wire wrapping around it with red 24 gauge Soft Flex Craft Wire and red and white beads. This beaded candy is so much more festive and fun! Hang from your Christmas tree or use as a gift topper. This DIY candy cane ornament is sure to be a hit at your next ornament swap party! Handmade ornaments are great holiday gifts.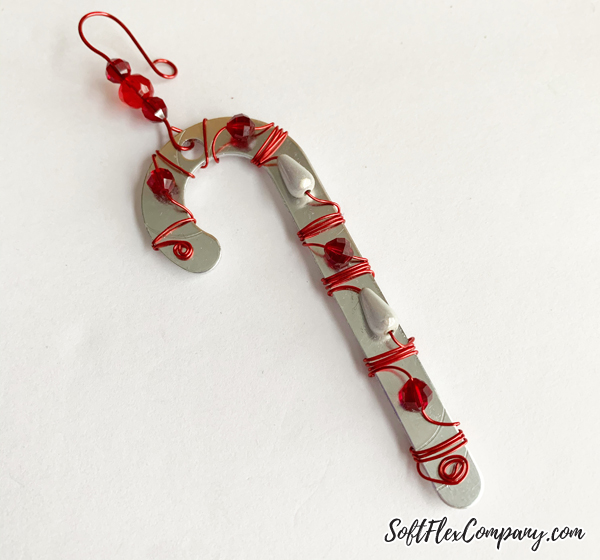 Supplies:
Candy Cane Ornament Blank
Soft Flex Craft Wire - Red 24ga
Soft Flex Craft Wire - Red 20ga
Red Beads
White Beads
Wire Whacker
Bead Nipper (Cutters)
Nylon Jaw Pliers
Round Nose Pliers
Chain Nose Pliers
LoopRite Looping Pliers
Multi-Function Hammer with Nylon Head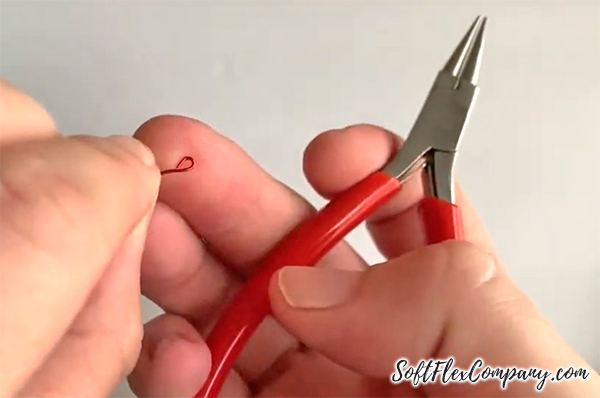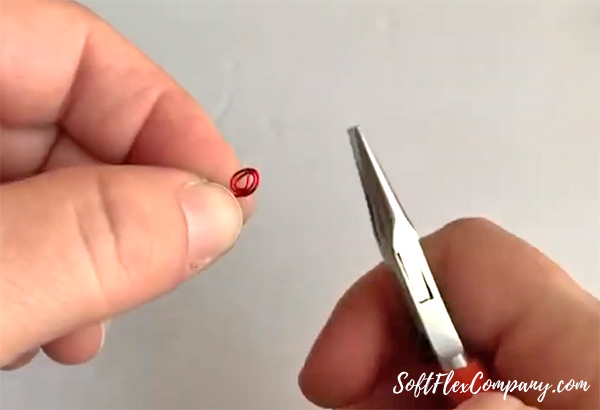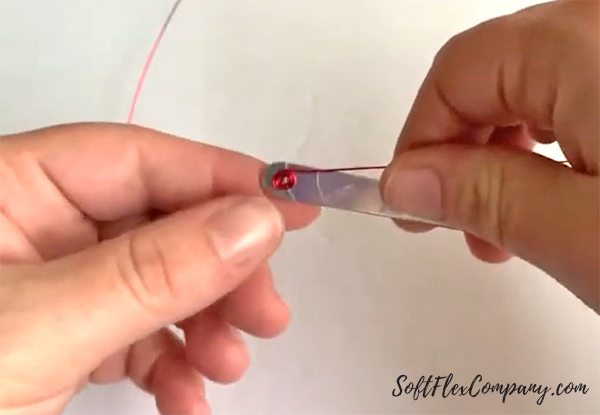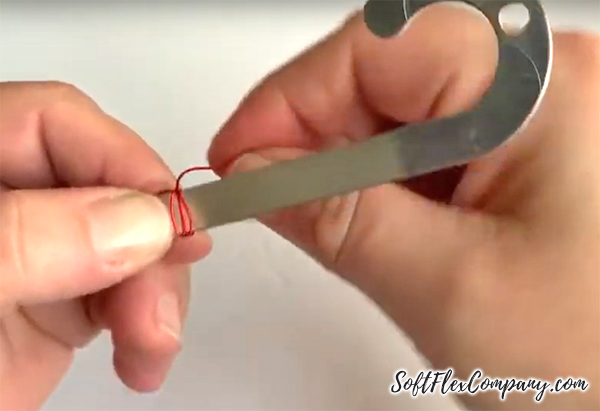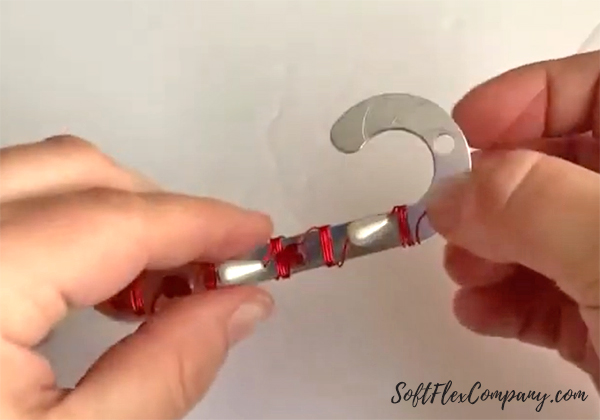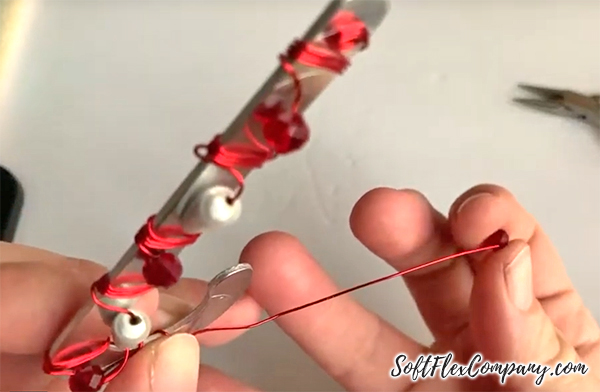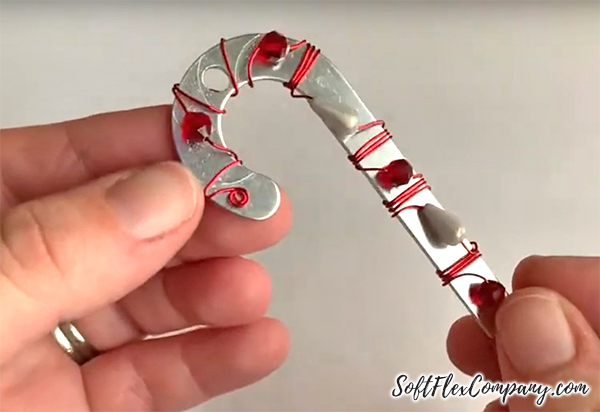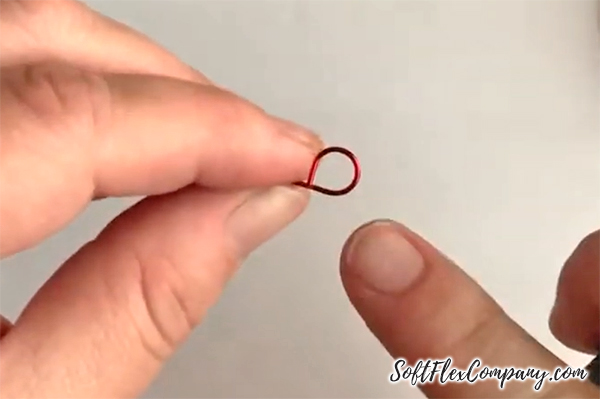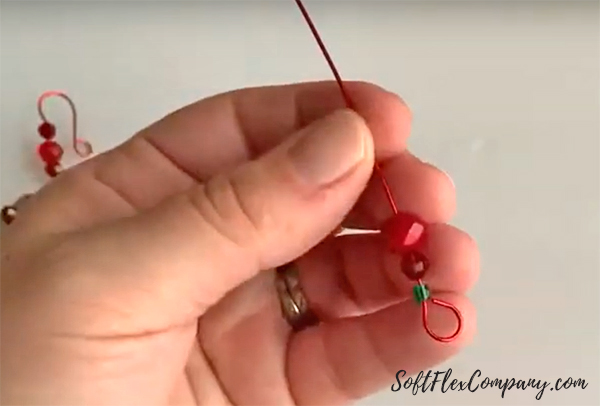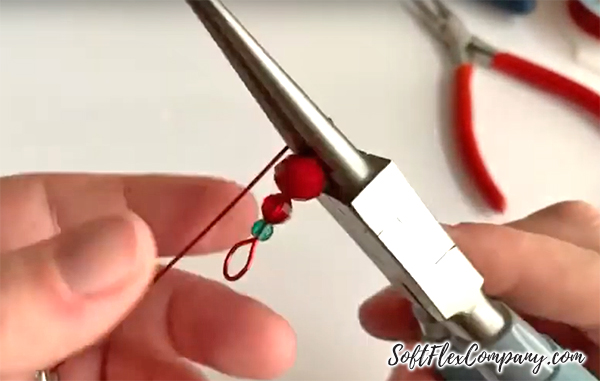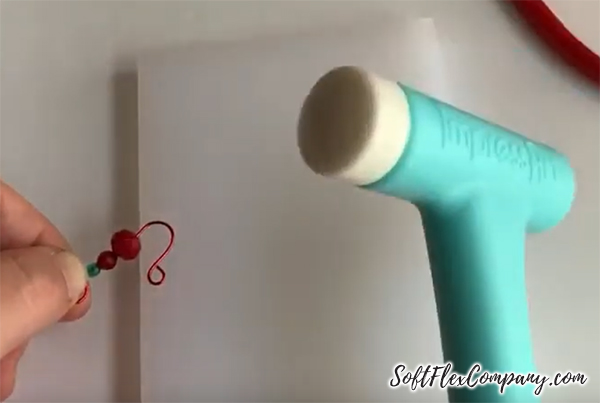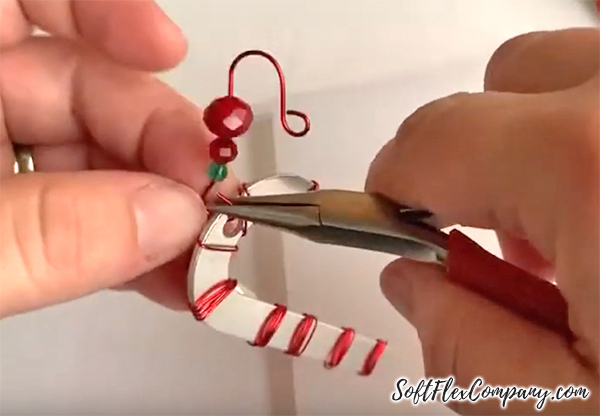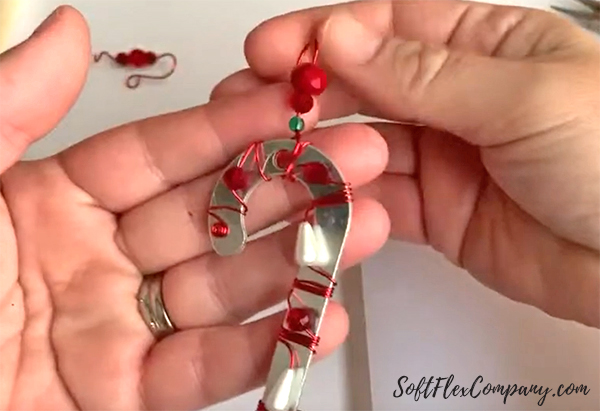 If you love this project, you might also like these fun projects!
Jingle Bells Ornament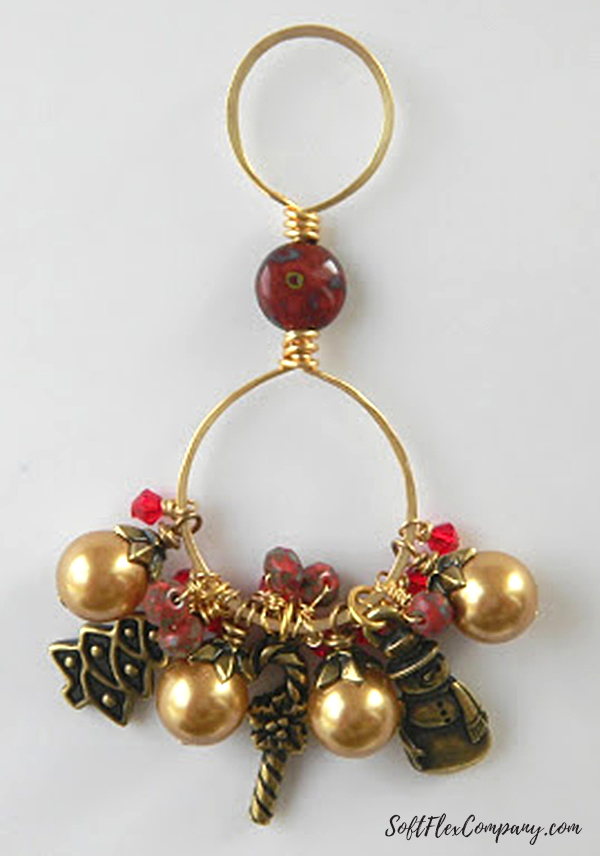 Find instructions for creating this ornament in our blog: Free Beading Project Idea: Jingle Bells Ornament
Ball Ornament Earrings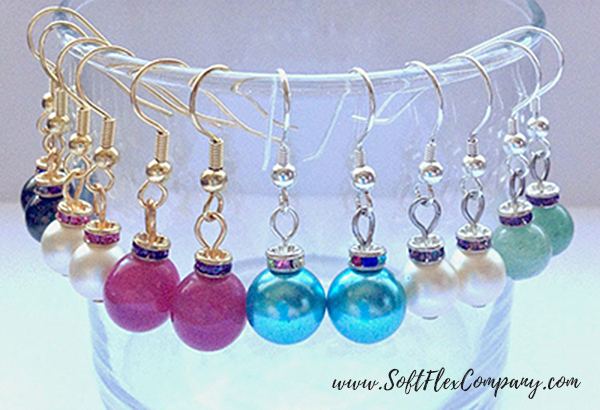 Find instructions for creating these earrings in our blog: 3 Festive Jewelry Project Ideas For The Holidays
Jingle Bells Necklace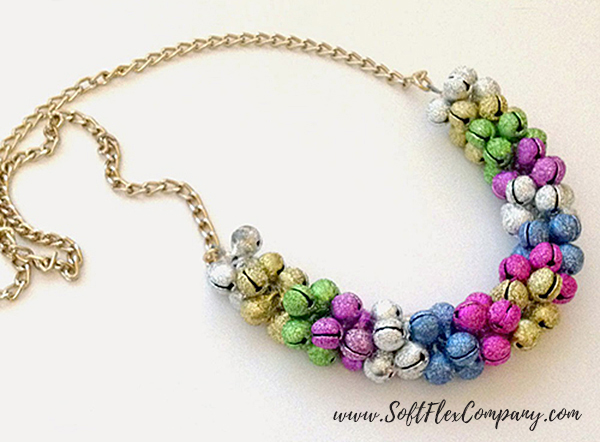 Find instructions for creating this necklace in our blog: 3 Festive Jewelry Project Ideas For The Holidays

Join our Facebook group – VIB. Stay in the know. Stay up to date. From our bead shows to our video shows and sales, you can stay in touch with us. The community is full of artistic and helpful beaders and crafty people. Inspire and be inspired. Share your pictures and get the beading bug from others!

Visit the Soft Flex Company YouTube Channel!

---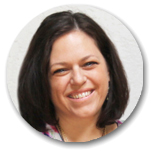 Kristen Fagan is the Website Graphic Designer and a Jewelry Making Educator for Soft Flex® Company. She is the co-author of Seed Bead Revolution, an artist and creativity guide. She currently lives in Arizona with her husband, their two sons and two dogs. When she's not painting, drawing or beading, she enjoys reading, yoga, exploring the outdoors and traveling. Her favorite stones are Opal, Turquoise, and Quartz and she can't bead without Bead Stoppers. You can email her at Kristen@softflexcompany.com or visit her Website | Facebook | Instagram