DIY Wrap Bracelet using 2-Hole Beads, Beading Wire & a Button Clasp
This week on Free Spirit Beading with Kristen Fagan, we used 2-hole beads and beading wire to make a wrap style bracelet. Wrap style bracelets are a lot of fun and the button clasp makes this so easy to wear!
Supplies:
Soft Flex .019 Medium Beading Wire - Closeout Colors
Soft Flex .019 Medium Beading Wire
Button
We designed with an assortment of Czech glass and metal beads, 2-hole square beads, Spinel colored Soft Flex beading wire and a finish it off with a button clasp. We made a beaded bracelet that wraps around your wrist three times or can be worn as a necklace. I cut a 48" strand of Soft Flex beading wire and my finished design was 23". This length wrapped around my 7" wrist nicely with a little extra space for movement.
With the colored beading wire and 2 hole beads as the constant, you can have fun mixing and matching the glass and metal beads in-between. This is a great design idea for your bead soup leftovers or if you have a few beads here and there to use up. The only caveat is that the glass or metal beads of your choice fit through two strands of .019 medium beading wire. I tested that two strands went through the beads during the "choosing my beads" phase so, I'm not caught off guard once I start designing.
Add a few charms in the center of the design for a simple necklace focal. I found the center of the necklace after I finished and just attached charms free spirit style, without worry of the placement. You could setup your design on a bead mat ahead of time if you want to curate the focal a bit more.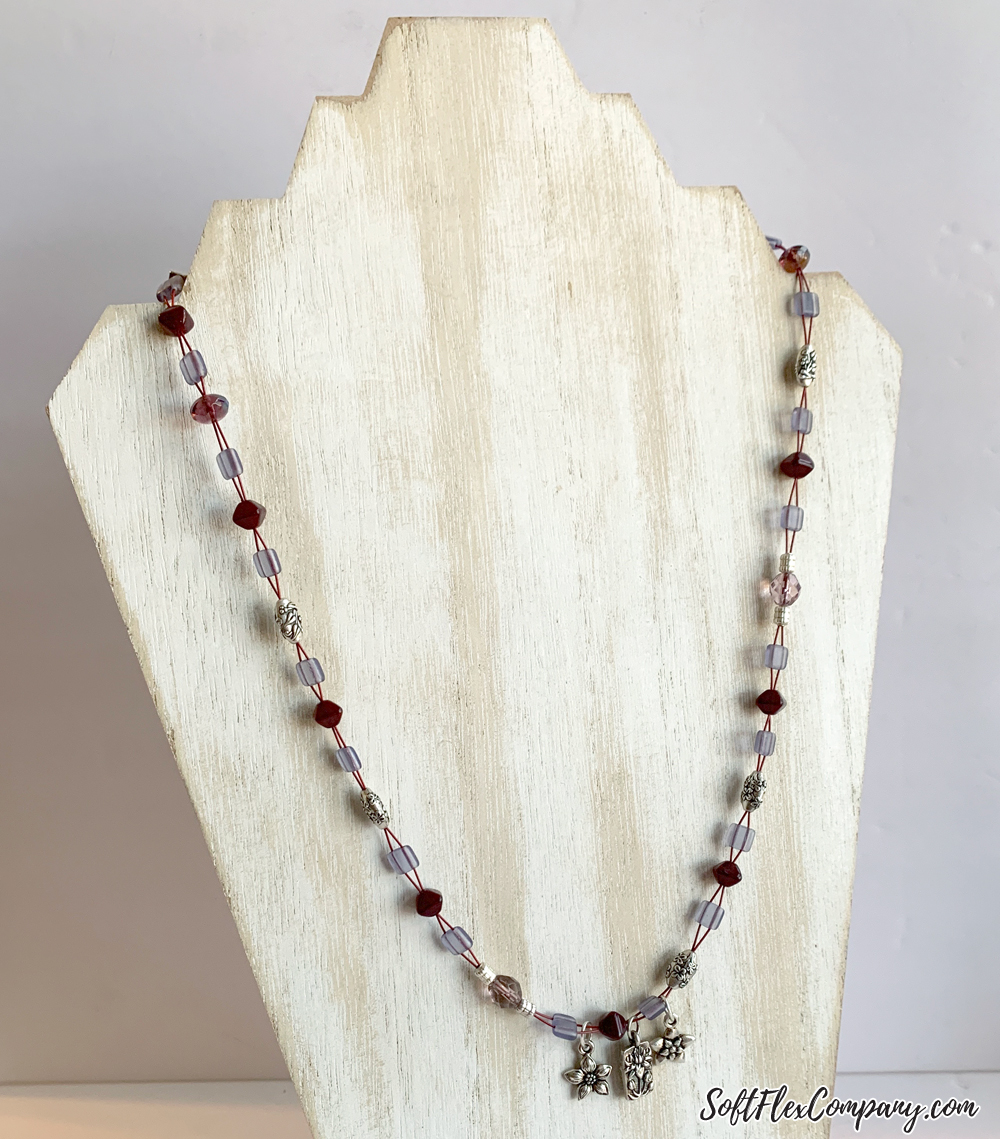 Want a bit more pizazz? Maybe try adding an assortment of dangles and charms throughout the design. That will add a little "extra" and spice up the design a bit or maybe keeping it minimal is your style. It's up to you!
Join me live for a jewelry making tutorial on Soft Flex Company's YouTube channel on Mondays!
If you like this idea, you may like these other jewelry making tutorials:
DIY Spring Earrings with Two Hole Beads, Daggers & Flower Charms
The Great Bead Extravaganza - Soft Flex Company with Sara Oehler and Kristen Fagan

Join the Fun in our Facebook Group Today! Stay in the know. Stay up to date. From our bead shows to our video shows and sales, you can stay in touch with us. The community is full of artistic and helpful beaders and crafty people. Inspire and be inspired. Share your pictures and get the beading bug from others! Visit the Soft Flex Company YouTube Channel!

---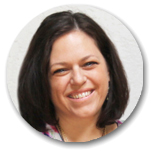 Kristen Fagan is a Website Graphic Designer and Jewelry Making Educator for Soft Flex® Company. She is the co-author of Seed Bead Revolution, an artist and creativity guide. She lives in Arizona with her husband, their two sons and two dogs. When she's not painting, drawing or beading, she enjoys reading, yoga, exploring the outdoors and traveling. Her favorite stones are Turquoise, and Quartz and she can't bead without Bead Stoppers. Contact her at [email protected] or visit her Website | Facebook | Instagram