We know that 'one man's trash is another man's treasure', but did you know your discarded beads, jewelry, and jewelry making tools can make a real difference? Today, we are looking at Kansas City Hospice. For almost a decade, one volunteer, Kathy Corbin, has been raising funds to benefit the hospice. Kathy is in need of jewelry making materials to continue her work. Would you like to help out a great cause? Read on and find out more about Kathy and her fundraising project - Jewelry for Hospice.

At Soft Flex Company, we have always felt it was important to give back to the community. Life can be a wonderful journey, but there are times when the road gets rocky. We know that even a little bit of charity can go a long long way to those in need. Kansas City Hospice and Palliative Care is one place we thought we could help.
From Sara:
We love to give back to give a helping hand when we can. We've been working with a volunteer from the Kansas City Hospice and Palliative Care for a few years now. Here is a little information about how they use our beading wire.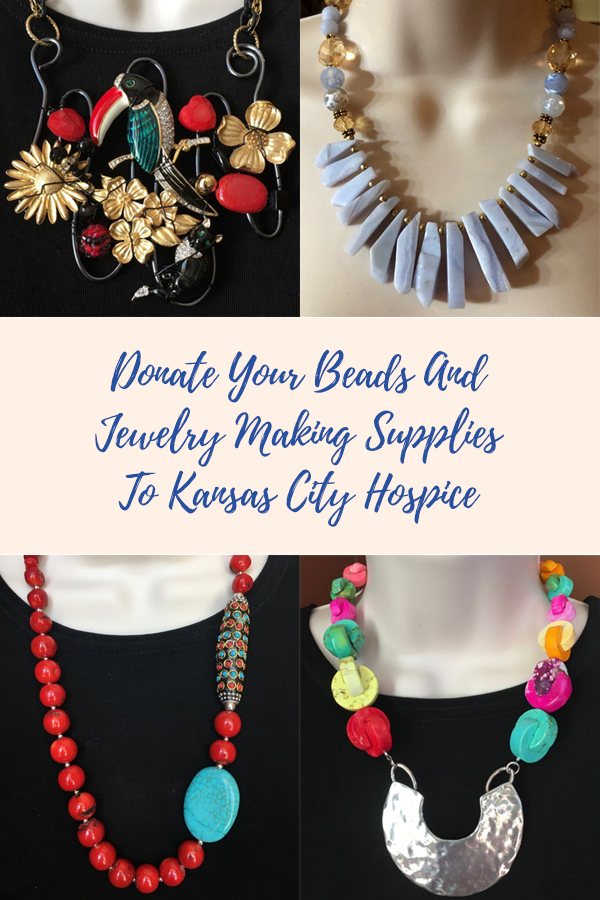 Below, Kathy discusses her organization and shares some jewelry she has created.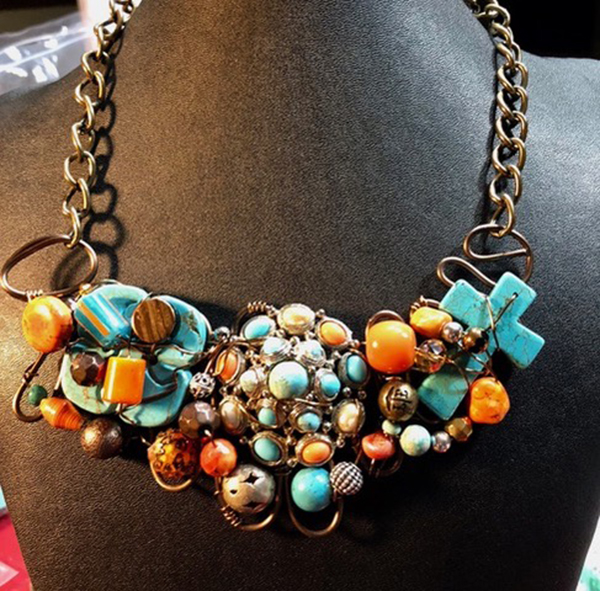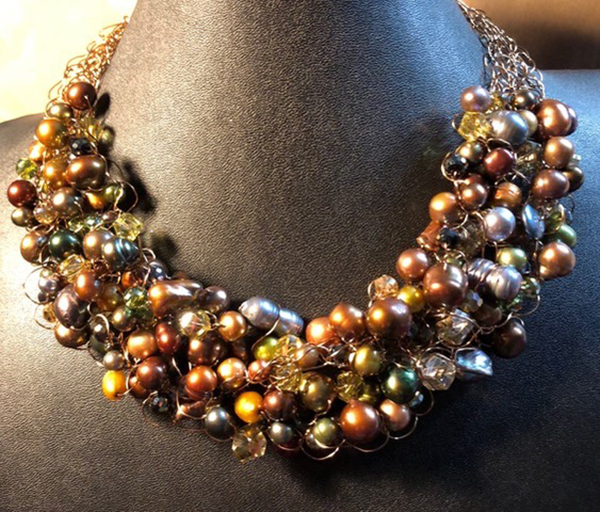 I would like to thank the Soft Flex Company once again for another great donation! I thought I would share with your readers what we have been doing with the Soft Flex Beading Wire... my absolute favorite beading wire!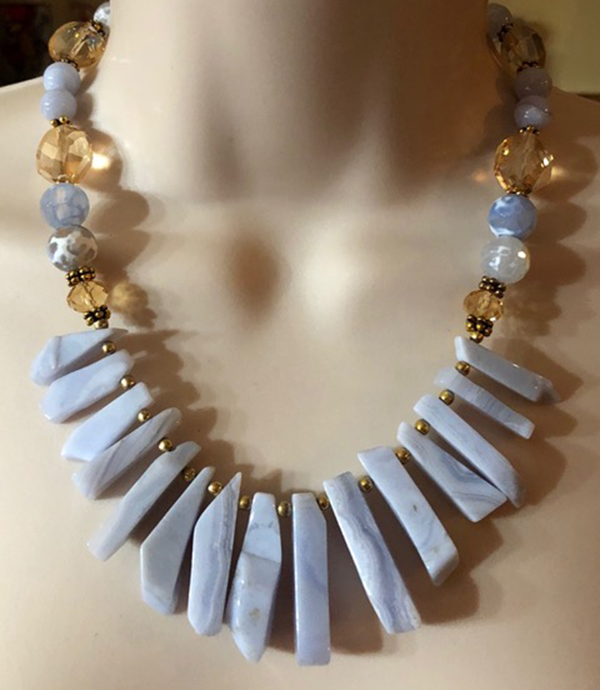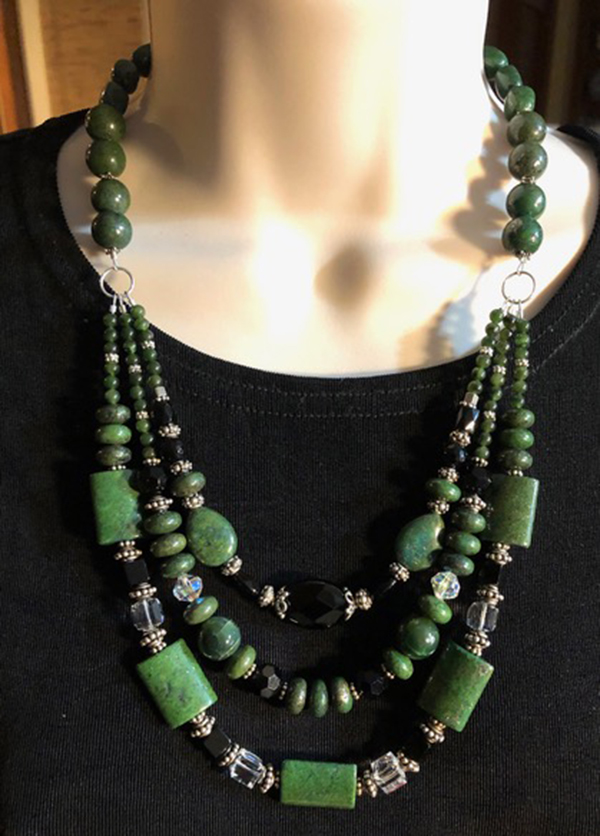 I have been volunteering at Kansas City Hospice for about seven years. A little over five years ago, I started "Jewelry for Hospice". This is a fundraising project to support the Hospice House at Kansas City Hospice and Palliative Care. I initially invested my own money to purchase beads and supplies and started making jewelry. I donate the finished pieces to Hospice where they are sold in their resale shop. All of the proceeds from the jewelry sales support the Hospice House and related services.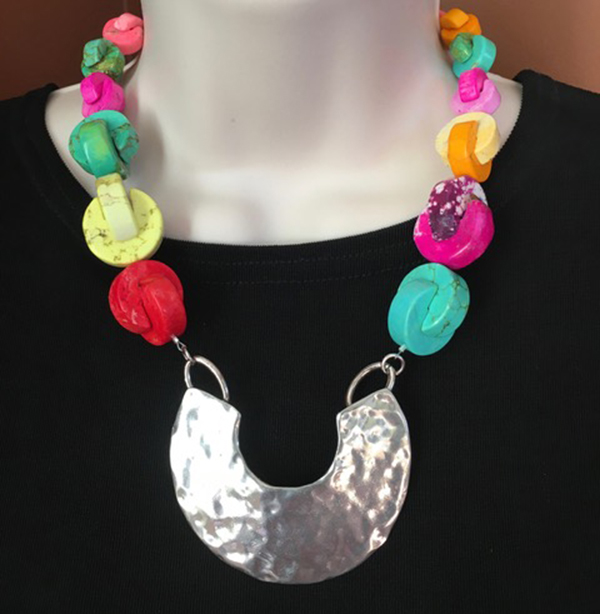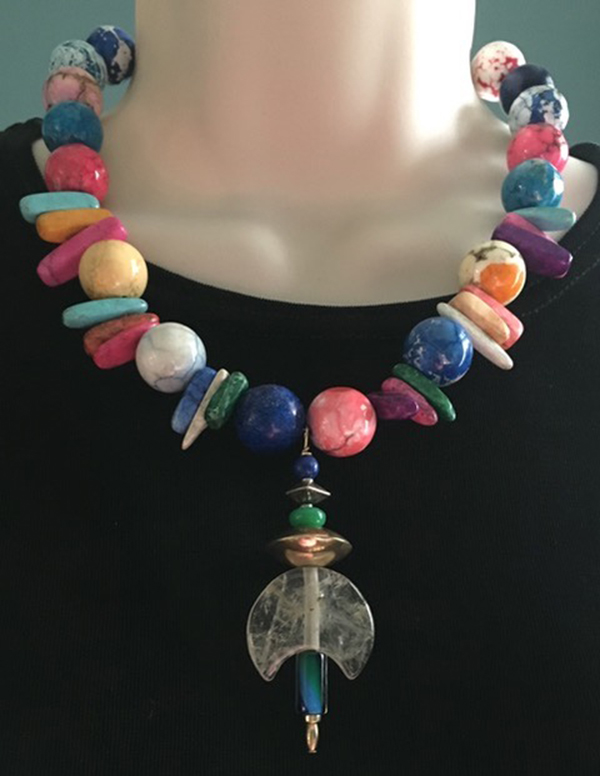 The jewelry I made sold quickly and I could no longer personally supply the materials to keep up with the demand. I began contacting bead suppliers all over the country for assistance and the response has been amazing! Everyone wanted to help!
Several times a year the Soft Flex Company has very generously donated to our project. We could not have made all the jewelry without the crucial beading wire they have given us.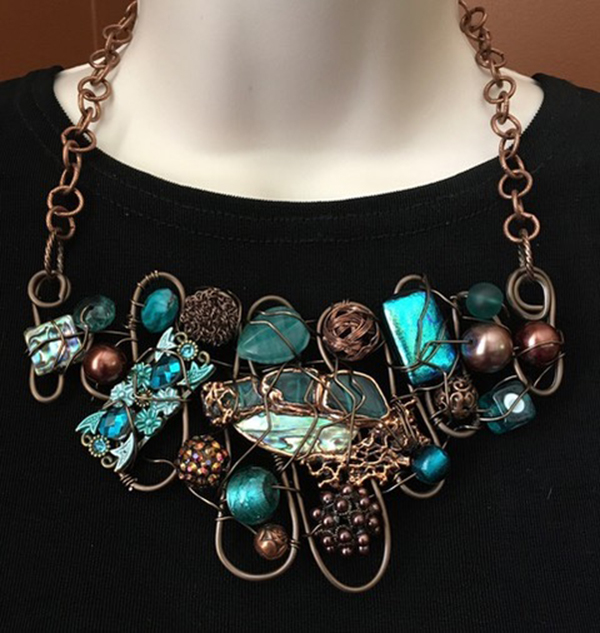 The image above is an example of how we use broken jewelry that has been donated to Kansas City Hospice. We use broken earrings, brooches, etc. and turn them into new jewelry such as this piece which I call a "collage necklace". It's a great way to use up left-over beads. You want to use a 12 gauge aluminum wire for the frame and then wrap the beads onto the frame with 22 gauge Soft Flex Craft Wire or any other gauge that works for your project. You can wrap anything onto the frame including buttons, brooches, cabochons, or beads. I make a lot of these to use up all the miscellaneous pieces. You can complement the design with whatever color of Soft Flex Craft Wire that you like.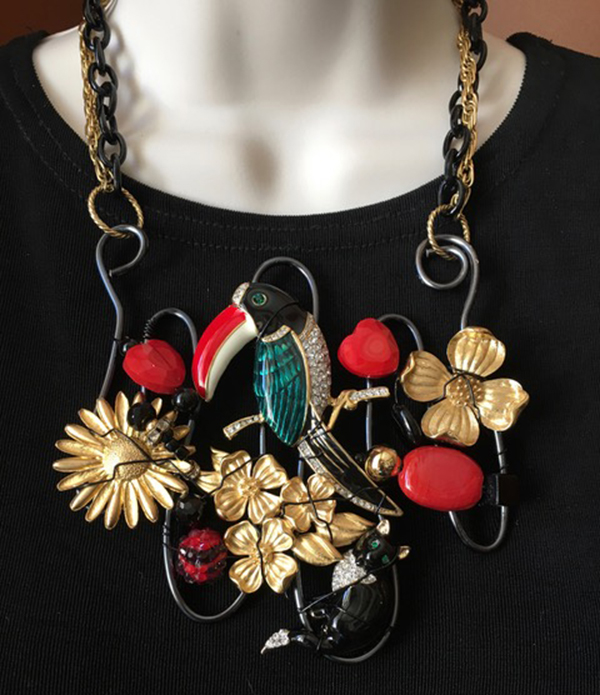 We have a local artist who also designs jewelry for Top Drawer. Her name is Jenny McClelland and she does amazing work. The necklace below is one of her many unique creations. Her jewelry has a flair of it's own and is very popular with the Top Drawer customers. And Jenny LOVES Soft Flex Beading Wire.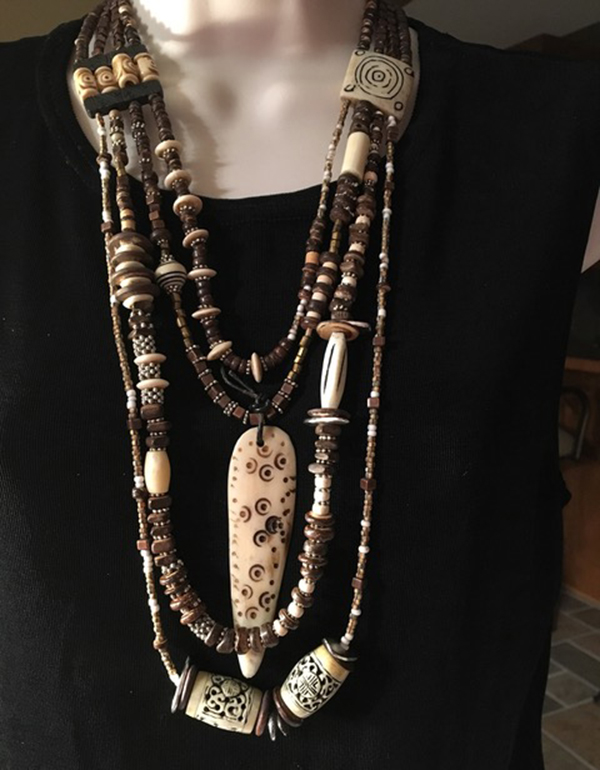 I also make a lot of wire crochet necklaces using Soft Flex Craft Wire. There are several videos on-line with instructions on this beading technique. I mainly use 26 gauge or 24 gauge wire for these designs. Sometimes I use 22 gauge but it is harder to work with when you first begin.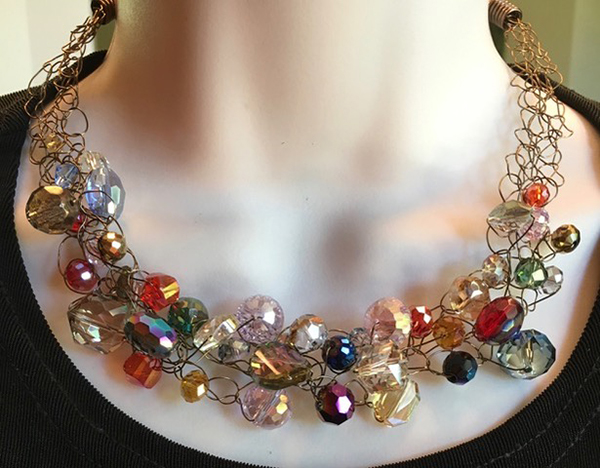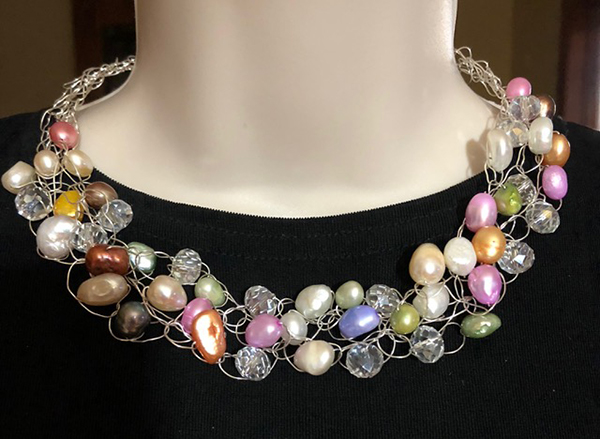 Kansas City Hospice can always use donations of finished jewelry or beads and supplies. The finished jewelry donations keep our jewelry cases stocked while I am making new pieces. All jewelry donations are used in one form or another. If an item isn't salable, it is either cleaned and repaired or taken apart to re-purpose. It's a great way to recycle.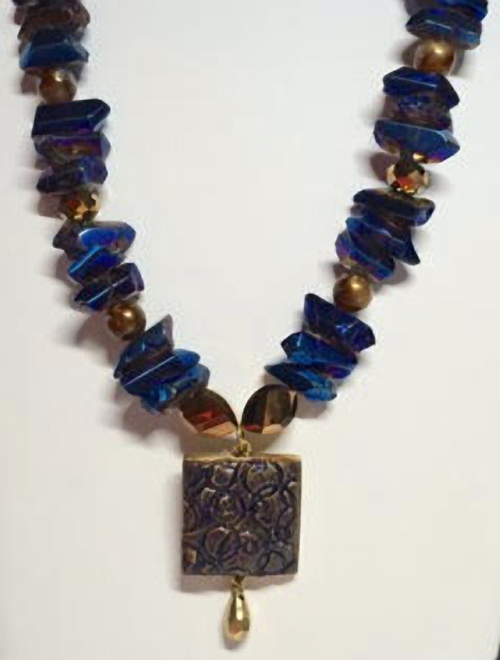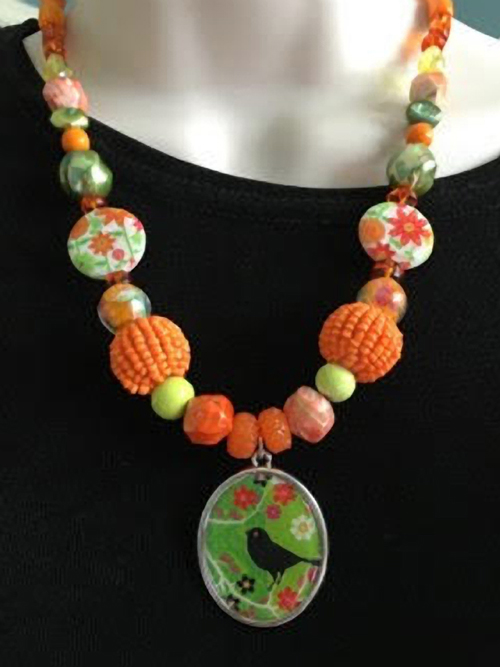 Please donate:
If you would like to make a donation of finished jewelry, beading wire, Craft Wire or beading supplies, please send your items to:
Top Drawer, 9433 Mission Road, Leawood, KS 66206
You can fit a lot into a flat rate box. We are happy to email you a tax donation form after we receive it. You can always email me at kckancie@icloud.com if you have any questions.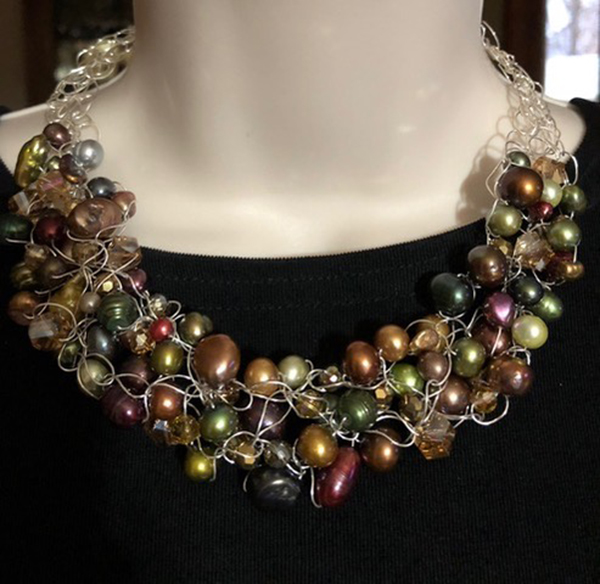 Thank you Sara and the Soft Flex Company for your care and concern for people in need!
Make sure you check out our Book section in our Tools and Supplies category. We have some fantastic reads. If you love making jewelry, these books are full of insightful tips and tricks. You will find stunning project ideas in our book selection. We have some absolutely stunning projects from Nealay Patel. We have a book that explores color wire. We also have books for bracelets and earrings - each of these guides are full of practical help and out-of-the-box ideas.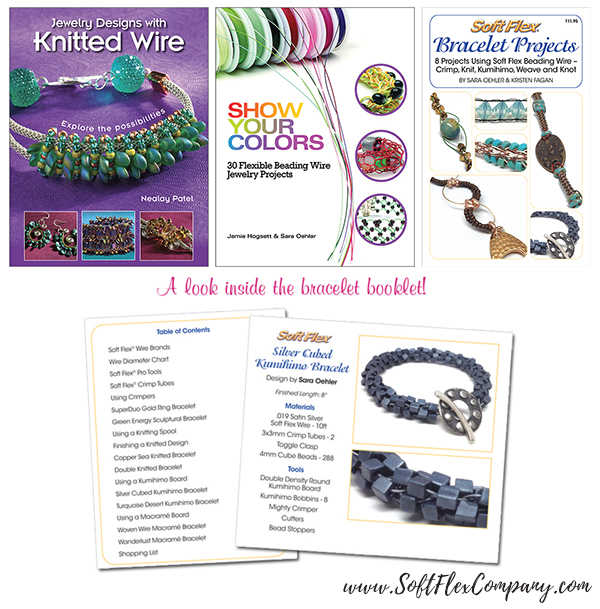 Join our Facebook group – VIB. Stay in the know. Stay up to date. From our bead shows to our video shows and sales, you can stay in touch with us. The community is full of artistic and helpful beaders and crafty people. Inspire and be inspired. Share your pictures and get the beading bug from others!
Visit the Soft Flex Company YouTube Channel!

---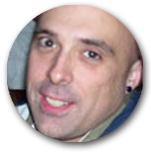 Blog contributor Thomas Soles loves Jazz Age writers and crunchy french fries. His favorite gemstones are Lapis and Pietersite. His favorite hobby is day dreaming. And his favorite mustache is Freddie Mercury's. As you can see, he has a healthy (or possibly unhealthy) sense of humor. You can write to him at Thomas@SoftFlexCompany.com