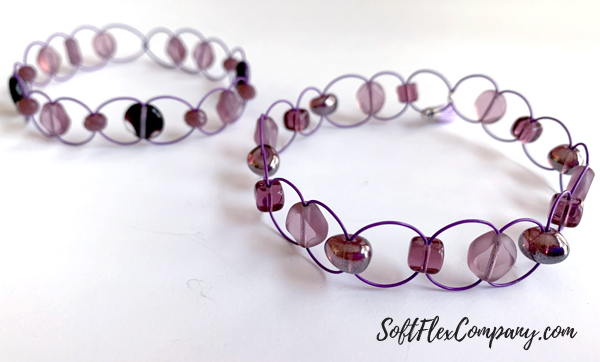 Easy Ladder Stitch Beaded Bracelet with Purple Soft Flex Wire
This week on Free Spirit Beading with Kristen Fagan, I share how to make an easy ladder stitch style beaded bracelet with Soft Flex Beading Wire in Purple Amethyst, Purple Czech Glass Beads and our exclusive Jesse James Beads Purple Polka Dot Bead Mix (sold out)!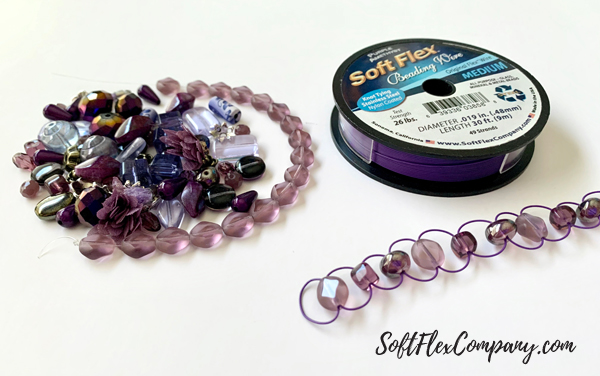 Supplies:
Soft Flex .019/Medium Beading Wire
Czech Glass Table Cut Diamond Oval Beads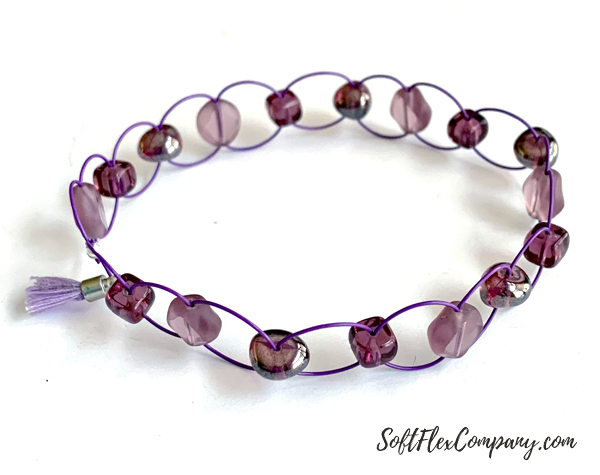 A ladder stitch is a common pattern in bead weaving. I have to say my version is a modified ladder stitch as I am using two ends of a long strand that feeds through the bead from both sides. It's a little different then the one string bead weaving method however, it does creates a ladder like pattern so, that is why I call it a ladder stitch style. In this video, you'll learn how to use this modified ladder stitch style with flexible beading wire to create a bangle style bracelet.
This version is meant to fit over your hand like a bangle style bracelet but, you can also finish it with a clasp at the end if you want a more traditional style bracelet. Remember, if you make it as a bangle it needs to fit over the largest part of your hand. Soft Flex beading wire itself doesn't have any stretch as it's made with a stainless steel core but, when it's created in this particular pattern the design itself will have some give.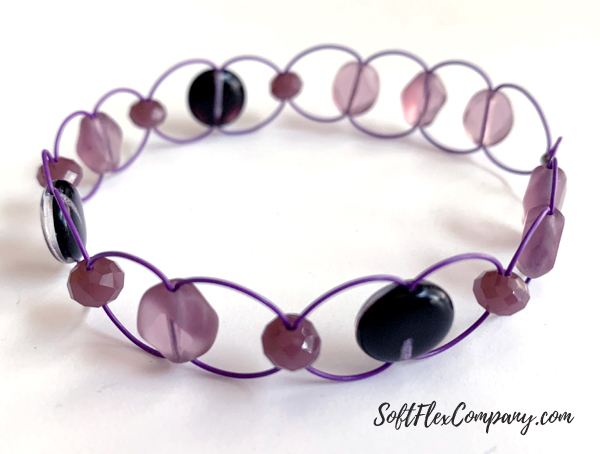 After the video, I decided to create another bracelet in a different pattern since I had so many beads left! This is such a fun design to create. I really love how they both look together. They are light and comfortable to wear with a little bit of sparkle and a whole lot of interest!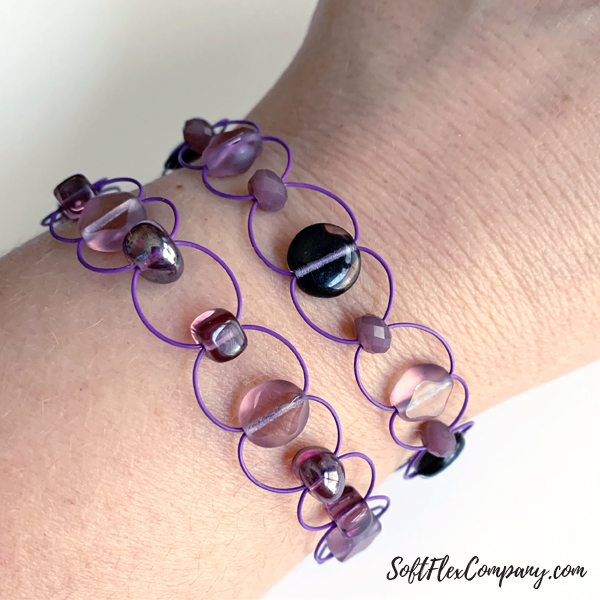 If you like this idea, you may like these other jewelry making tutorials using ladder stitch:
Soft Flex Extreme Trios Beaded Bracelet And Bangles

Join the Fun in our Facebook Group Today! Stay in the know. Stay up to date. From our bead shows to our video shows and sales, you can stay in touch with us. The community is full of artistic and helpful beaders and crafty people. Inspire and be inspired. Share your pictures and get the beading bug from others!Visit the Soft Flex Company YouTube Channel!

---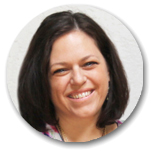 Kristen Fagan is a Website Graphic Designer and Jewelry Making Educator for Soft Flex® Company. She is the co-author of Seed Bead Revolution, an artist and creativity guide. She lives in Arizona with her husband, their two sons and two dogs. When she's not painting, drawing or beading, she enjoys reading, yoga, exploring the outdoors and traveling. Her favorite stones are Turquoise, and Quartz and she can't bead without Bead Stoppers. Contact her at Kristen@softflexcompany.com or visit her Website | Facebook | Instagram