Exploring The Great Bead Trade Jewelry Making Component Kit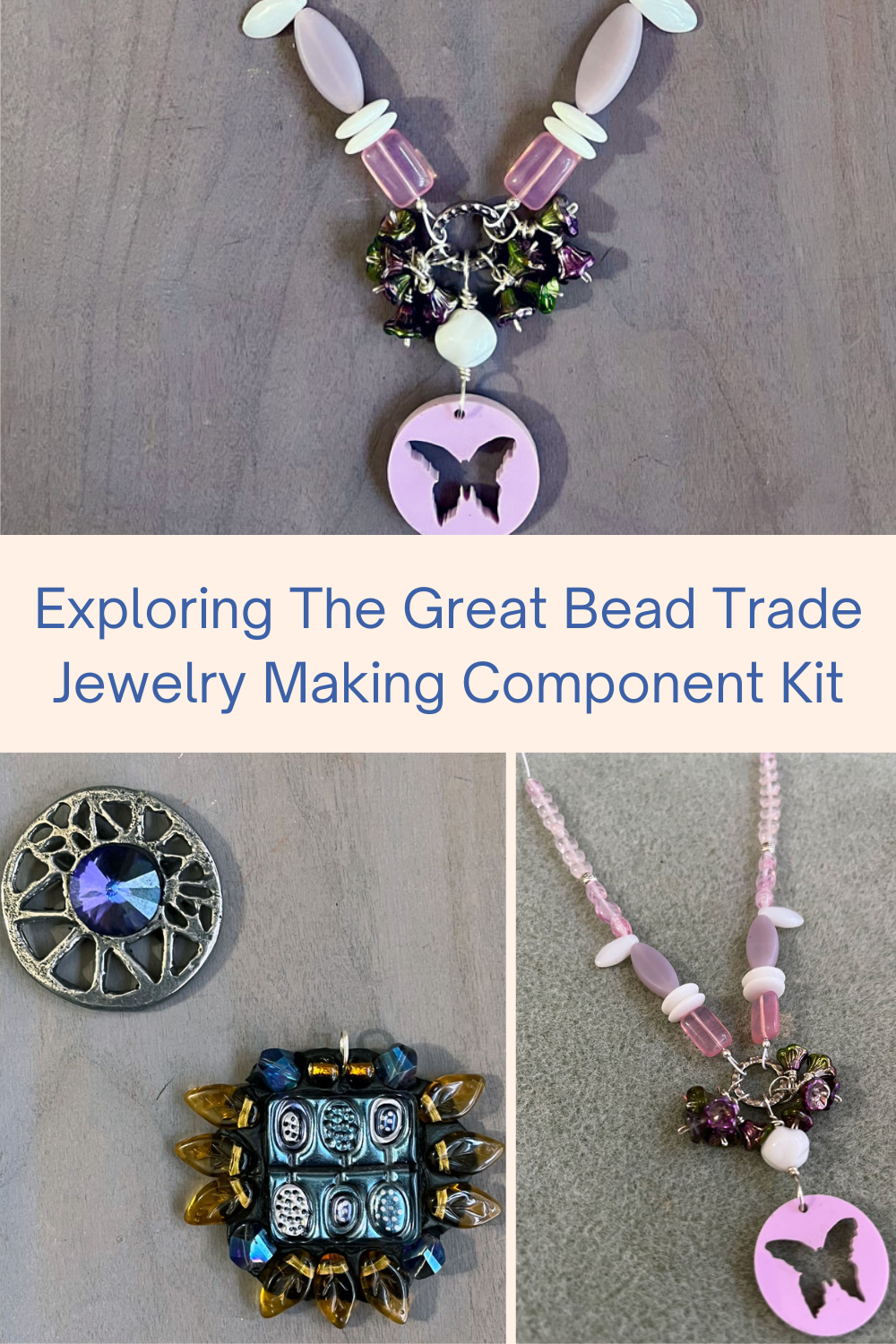 This week on Free Spirit Beading with Kristen Fagan, we took another look at The Great Bead Trade jewelry making kit. I have so many goodies left from this kit it that I wanted to explore another design idea or two.
I loved this jewelry challenge with The Great Bead Extravaganza presenters so much! Be sure to check out all the video replays on The Great Bead Extravaganza Facebook Page or in the Group.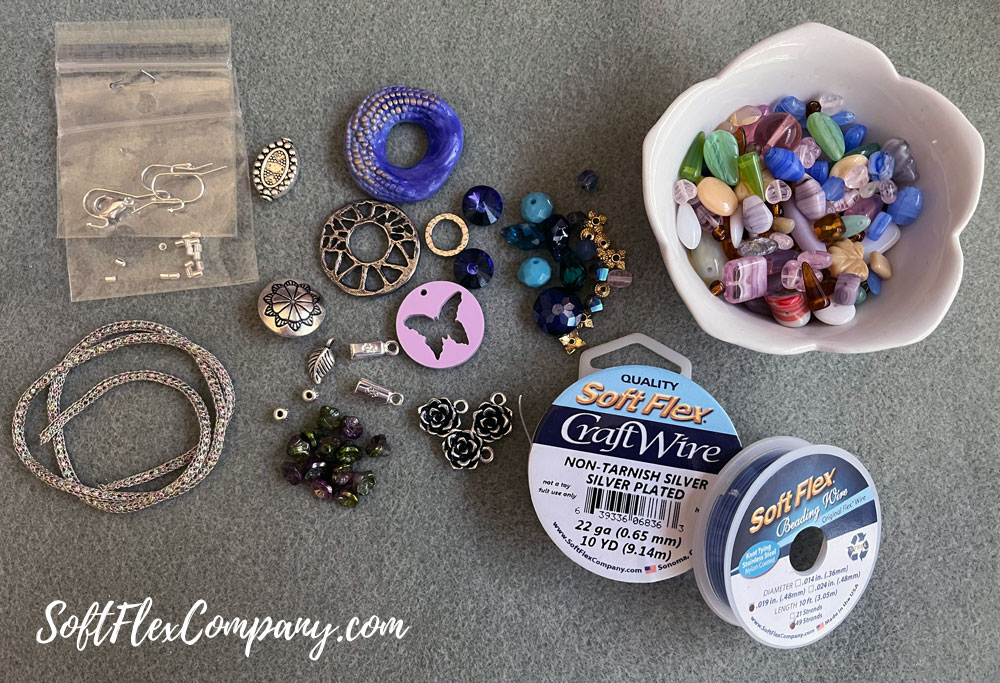 Materials from Soft Flex Company:
Soft Flex Beading Wire, .019 Diameter
Soft Flex Craft Wire, Silver Plated, 22 ga
Other Materials:
Apoxie Sculpt Clay from Christi Friesen
Artisan Pewter Connector from Green Girl Studios
Blue Rivoli, Crystals and Sticker from Stars Beads
Butterfly Pendant from Allegory Gallery
Czech Glass Flowers from Jill MacKay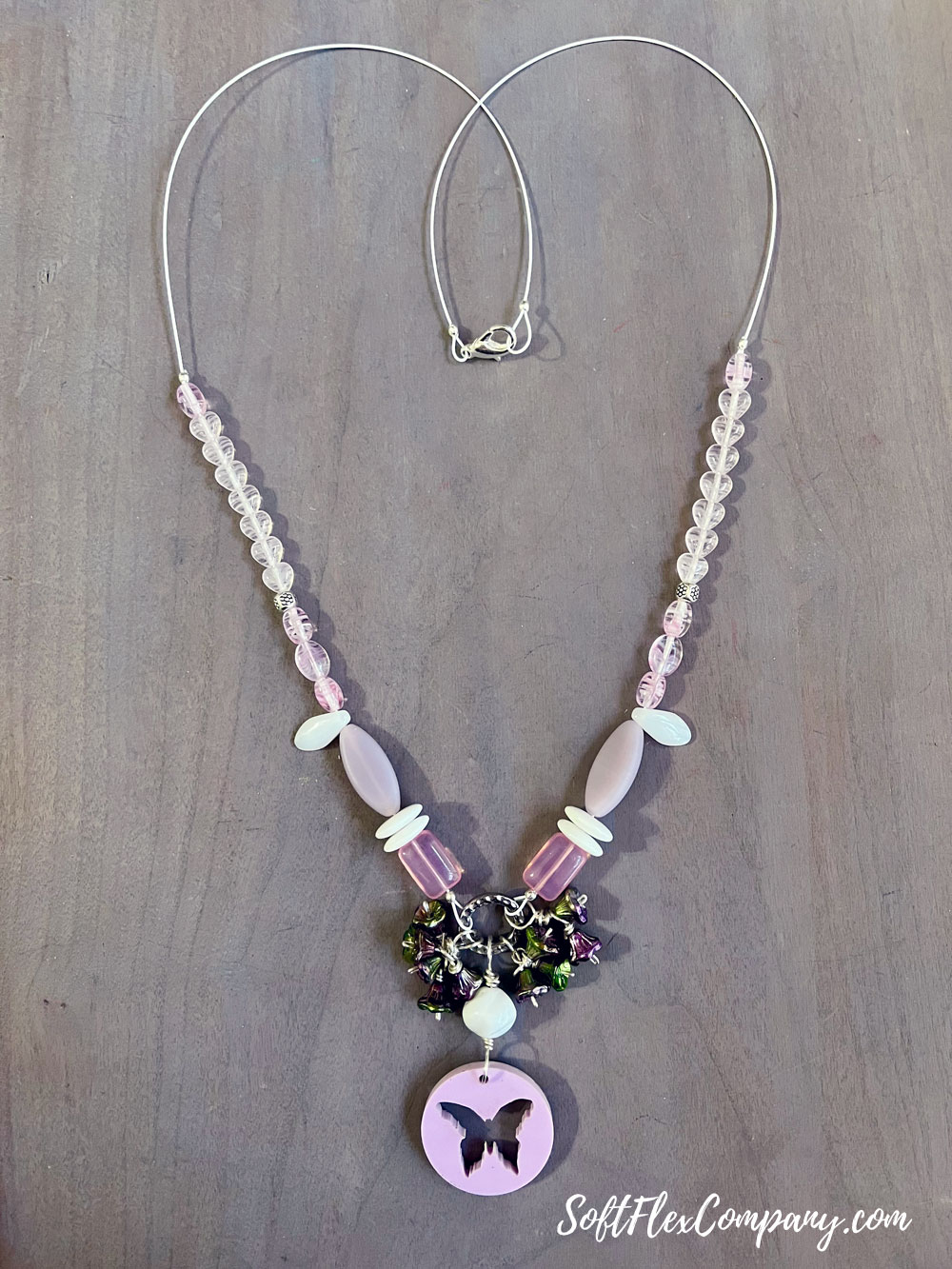 I picked up this great little cluster bead tip shown from Kay at Stars Beads! Isn't it a nice way to make a cluster of dangles quickly?! I dig it! Thanks Kay! I shared a quick tutorial on Soft Flex Company Instagram Reels.
Join me live for a jewelry making tutorial on Soft Flex Company's YouTube channel or Facebook Page on Mondays.
Join the Fun in our Facebook Group Today! Stay in the know. Stay up to date. From our bead shows to our video shows and sales, you can stay in touch with us. The community is full of artistic and helpful beaders and crafty people. Inspire and be inspired. Share your pictures and get the beading bug from others! Visit the Soft Flex Company YouTube Channel!

---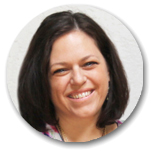 Kristen Fagan is a Website Graphic Designer and Jewelry Making Educator for Soft Flex® Company. She is the co-author of Seed Bead Revolution, an artist and creativity guide. She lives in Arizona with her husband, their two sons and two dogs. When she's not painting, drawing or beading, she enjoys reading, yoga, exploring the outdoors and traveling. Her favorite stones are Turquoise, and Quartz and she can't bead without Bead Stoppers. Contact her at [email protected] or visit her Website | Facebook | Instagram