Find Unique Beads For Jewelry Making In Our Monthly Design Challenge Beading Kits
Obviously I am partial, but I think that we make the best jewelry making kits. These jewelry making kits for adults are built based on a theme each month and all that you need in addition to the kit is a basic set of beading tools. Each kit contains unique beads for jewelry making - some stone, glass, metal and specialty beads. We work with our friends at Jesse James Beads to create a special custom mix and bead strand (sold separately).
Click here to see our latest kit and join in on the fun!
On the last Wednesday of each month at 1pm PST, I reveal the new beading kit on Soft Flex Company's Facebook Page in a Live Video. In this video, I show everything in a kit and offer beading patterns using the wire, beads and findings included to make jewelry on the spot. It is the highlight of my work month. I love kit day! After the unboxing video is over, everyone with a kit is invited to post pictures of their designs using the same kit in our Soft Flex VIB Studio Facebook Group. So many amazing designers share their work. Even if you don't get a kit, check out the group for jewelry making inspiration!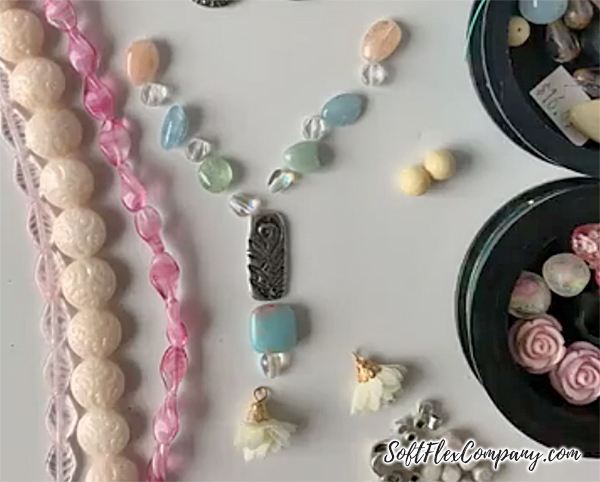 Recently, I opened the La Fleur Design Kit (Sold out). This kit was designed using an image of a Spring bouquet of flowers - cream, pink, baby blue, etc. We launched it in time for Mother's Day gift making season. This design kit has total spring vibes and would be a wonderful Easter Sunday accessory too. I made a fun necklace and beautiful pair of earrings. The kit included morganite and powder blue jasper beads from Dakota Stones, some findings from TierraCast and a few beautiful strands of Czech glass beads.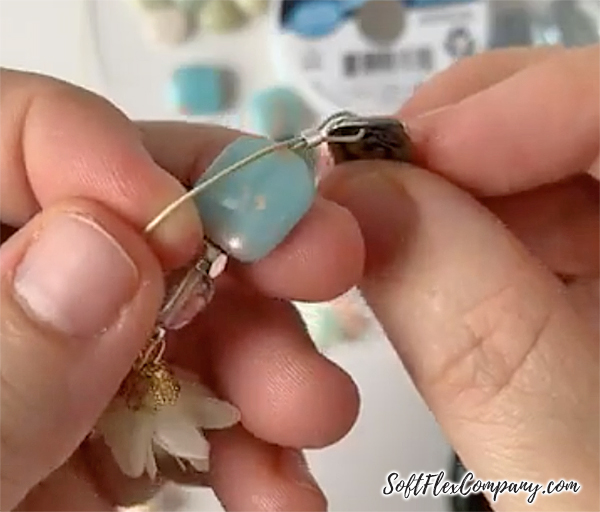 It wasn't hard to put it all together into a fun design. I especially loved the TierraCast connector from the La Jardin collection. TierraCast and Soft Flex Beading Wire are both Made in the USA and both companies are residents of Sonoma County. So we love to support our neighbors. They make quality products!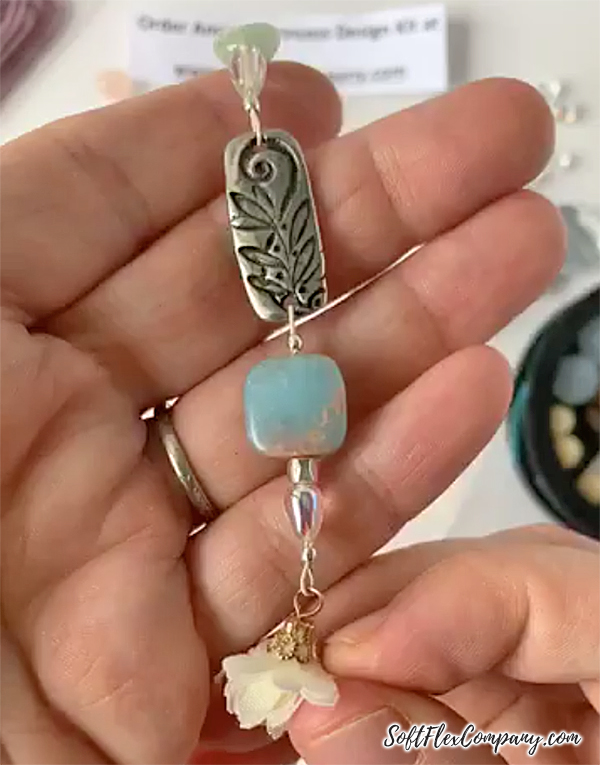 Jesse James Beads often includes tassels in their bead mixes. Decorative tassels like this little organza flower are a fun way to dress up your design. Tassel jewelry is a hot trend in jewelry making. This tassel necklaces shows exactly why that trend has been hot for so long - so cute!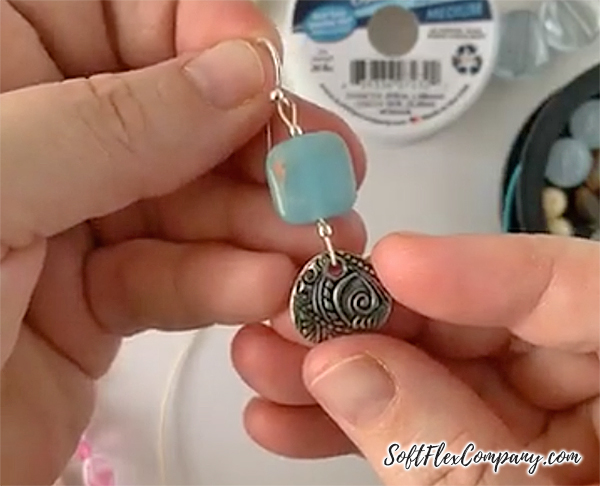 The TierraCast metal dangles in this kit were really pretty. I would love to experiment with using patina paint them. If only there were a few more hours each week to create!
All in all, this was one of our best craft kits for adults It was jam packed with beading goodies. Monthly design challenges are a nice way to get you out of your design comfort zone, to introduce you to colors, shapes and sizes that you may not otherwise have worked with in your own designs. I love the challenge of sitting down with one of our art kits for adults and let my creativity flow in the live video. You get to help me along with the journey by tuning in. Join me on the last Friday of the month for the next design kit challenge. You can do this too!
Click here to see our latest kit and join in on the fun!
Join our Facebook group – VIB. Stay in the know. Stay up to date. From our bead shows to our video shows and sales, you can stay in touch with us. The community is full of artistic and helpful beaders and crafty people. Inspire and be inspired. Share your pictures and get the beading bug from others!

Visit the Soft Flex Company YouTube Channel!
---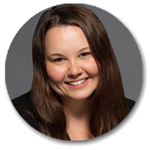 Sara Oehler (pronounced Ay-ler) is a well-known jewelry designer living in the Bay Area. Sara is the author of several beading books, including her latest title, written with Kristen Fagan, Seed Bead Revolution. She has designed and written for numerous publications including: BeadStyle, Bead&Button, Bead Trends, Stringing, Jewelry in Fashion Trends, Simply Beads, The Flow and Today's Creative Home Arts. Currently, Sara is the Sales and Marketing Manager for Soft Flex Company.Ask Sara Bead Expert
Blog: softflexcompany.com/beading-blog
Email: Sara@SoftFlexCompany.com