Welcome to our favorite day of each month - Kit Day! Today we are unboxing our latest jewelry making kit (Resort Chic), revealing our newest kit (Renewal), and taking a look at the designs our community created with our previous kit (Egg Hunt). Kit Day is a Soft Flex Company 'holiday'. We are hopping with excitement at the office. If you are part of our community, you are probably as giddy as we are. If you love making jewelry, this is a day for inspired jewelry design ideas and creative appreciation. If you are a crafter or maker, you are going to want to join us for our live unboxing and jewelry demonstration. Enjoy our finished jewelry showcase, it features jewelry designs from our employees, our VIB Facebook community and our friends. Kit Day is a day for joyful beading and fun. Let's celebrate Kit Day!

Visit us live on Facebook, today. We are going to open our Resort Chic Design Kit. This elegant jewelry kit was an homage to fashion designer and socialite Lilly Pulitzer. We added a bit of pink and some Palm Beach flair for some real sunny style. Sara will show you how much fun our beading kits are and she will show you how to make some artistic jewelry. Our Facebook videos are almost like a free jewelry making class online. Get a crash course on how to design and finish your favorite new necklace.
We are looking at designs from Soft Flex jewelry designer Sara Oehler, Kristen Fagan, and members of our VIB community. The Egg Hunt Design Kit (Sold Out) was as colorful as a Sunday morning - chasing bunnies and hiding eggs. This kit was a glowing mix of pastel Turquoise with a floral punch of Chrysoprase and purple Amethyst. We have an unboxing video from jewelry designer Monica Dockery. See what goodies you can find in our kits with through the eyes of a creative jewelry designer. Deb Houck filmed a video showing off the designs she finished with our Egg Hunt kit. Tracy Alden unboxed and created a bracelet in her video. Members of our VIB group showed us their incredible finished jewelry. Our VIB members are designers, crafters, and beginners. VIB is a collective of people that love to create and learn. If you want to learn a new technique, this is the group for you! If you want to be inspired or inspire others, you are going to cherish this community!
Renewal is the soft song of nature's rebirth, subtle new life creeping into ancient soil. Renewal is waking from the slumber of winter and stretching tired limbs. Renewal is hope and anticipation where there was once gloom and apathy. Celebrate the return of optimism and joy with this wonderful jewelry making design kit. Embrace the promise of each new day. This kit is the kiss of spring. The soft palette is perfect for blue skies and big smiles. Share your delight with others, make jewelry that is uplifting and warm.
Sara will be doing a live broadcast on the Soft Flex Facebook page and YouTube Page, with the Resort Chic Design Kit, on Wednesday, May 26th at 3pm (PT).
If you'd like to join us in the design challenge next month, buy this kit and challenge yourself to try something new and unexpected. If you are new to beading, this kit comes with findings, beads, wire, and surprises.
Our kits are great for skill building. We want our kits to feel challenging. We want them to be accessible for beginners and advanced designers alike, but we love to throw in elements that may seem difficult to test our beaders skills and make them think out of the box. We think jewelry is great when it is easy. But when you really have to engage your mind and process your materials and tools, we think that your jewelry has the potential to be life changing.
Our kits may be inspired by a colorway or theme, but they are meant to be creative interpretations. Imagination and innovation do not follow the rules. Expect the unexpected.
Supplies are very limited. Don't miss out!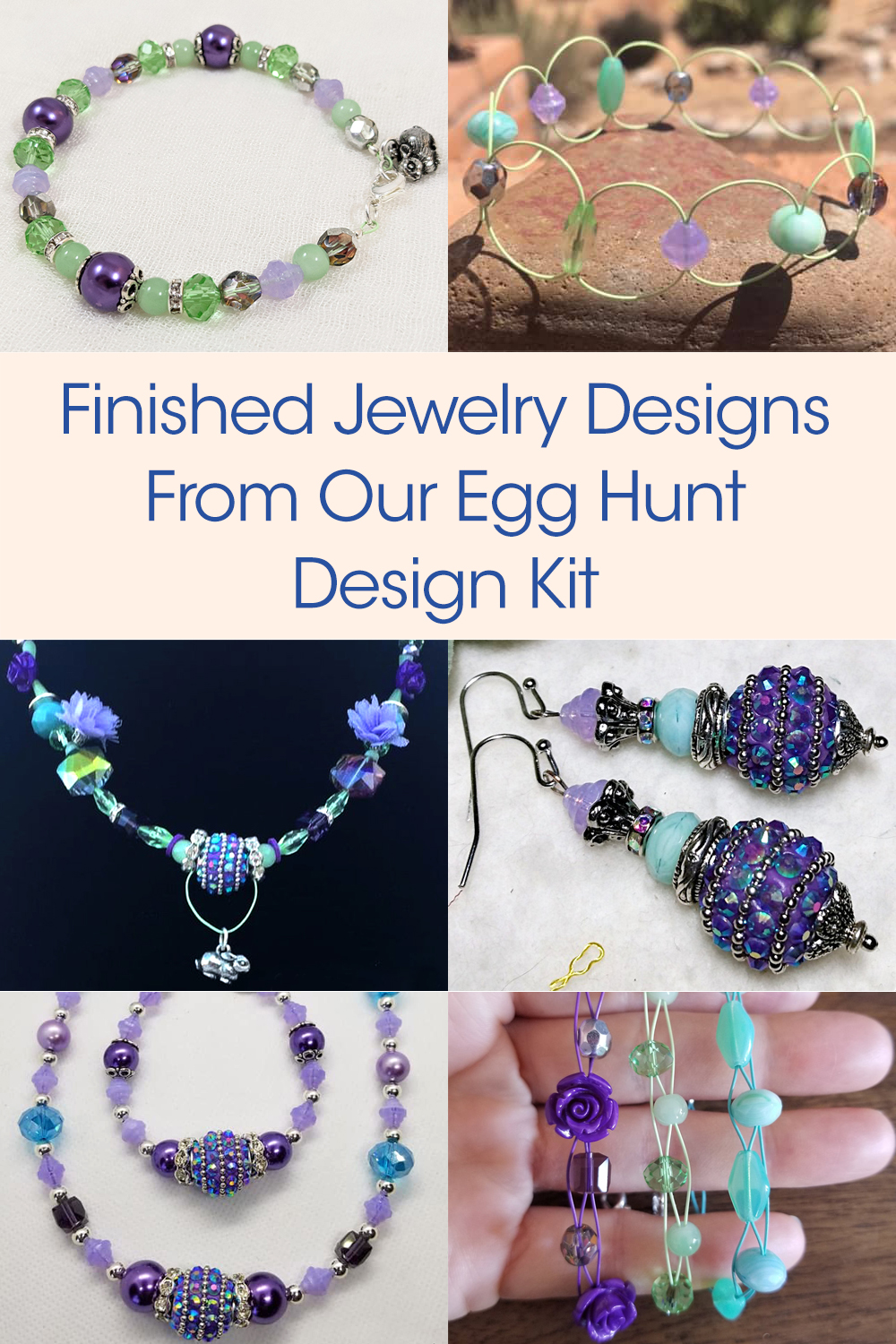 Sara Oehler Designs
Watch Sara unbox the Egg Hunt Design Kit (Sold Out). Sara's Kit Day videos are a must watch for a beginner that wants to explore jewelry making. You will get a sense of how a designer sees their materials and creates a design. Some makers organize their beading supplies until inspiration whispers. Some designers sketch out a piece well before stringing it. Some just wing it and grab a handful of beads that complement each other. Sara's unboxingvideos are a chance to see an artist unbox their supplies and create on the fly. You never know what Sara is going to make and the fun is - neither does she. Sara loves to improvise in front of a live audience. Watch her make something amazing. Sometimes you will even see her make a mistake and go from there. Every video is a learning experience. Do you know how to correct a design flaw? Don't give up on a piece when it still has a chance!
Kristen Fagan Designs
Kristen made some magic with the Egg Hunt Bead Strand (limited supply). She used two colors of Soft Flex wire, straight from the Egg Hunt Trios Beading Wire Collection. She decided to use her knitting spool to make a unique bracelet (which she decided looked better as a necklace). Don't be afraid to make changes. Stringing beads allows for edits. You can make small changes or restring everything. The fun is in the journey!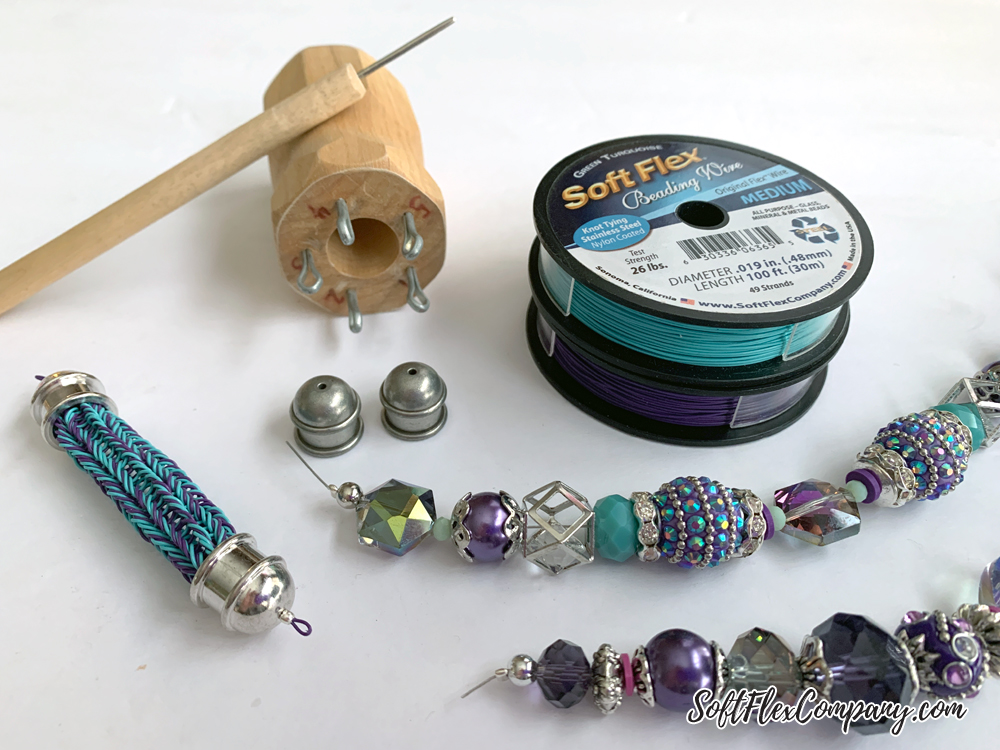 Have you ever had a knitting spool? Many of us may remember a crude spool as a child. A wooden tool that grandpa made. Nails at the top served as pegs. Many of us had yarn and used that to make simple designs. Some of us may have been lucky enough to have a vintage knitting spool. An heirloom that was as fancy as the designs the adults showed us. Today is the perfect chance to learn how to knit with a knitting spool. Kristen shows you how easy it is. The knitting spools we offer at Soft Flex Company are an updated version of the toys of old. You can use Soft Flex Craft Wire or beading wire to make intricate and beautiful designs. Once you get the hang of it, you can knit to pass time while you visit friends or watch TV. Make something amazing!
VIB Group Member Videos
We are seeing more and more jewelry making videos from our community. We love it. If you are a creator that works in front of a camera, let us know what you are filming. If you are working with Soft Flex Beading Wire or products, we would love to share the spotlight and put you on centerstage for a bit. Check out some of the fun unboxing and jewelry design videos our community has created with the Egg Hunt Design Kit (Sold Out).
Sparkle by Monica (Monica Dockery) Unboxing The Egg Hunt Design Kit
From Monica:
Hi, y'all! My name is Monica Dockery of Sparkle by Monica. I'm originally from Tennessee, lived in the deserts of Arizona and Texas, and have now recently moved to a farm in Kentucky. I've been on a beading hiatus for 2 years during a nightmare farmhouse remodel. I am getting my sparkly groove back, however, thanks to options like Soft Flex Company's exciting Mystery Design Kits and beautiful beading wire colors. Although I originally got into jewelry making as a hobbyist in need of uniquely themed party favors, I eventually transitioned over to a business and later expanded into teaching craft classes, providing consultation services to other handmade entrepreneurs, creating digital graphics, and posting YouTube tutorials. My hubby and cats are still my biggest fans (even though they think I've developed a SLIGHT bead hoarding addiction). I am grateful to all who become members of my Sparkle Squad along my beaded path. Sparkle on, y'all!
Find Monica at these links:
Website: https://sparklebymonica.com/
YouTube channel: https://www.youtube.com/c/sparklebymonica
LinkTree: https://linktr.ee/SparkleByMonica
Dahlia Designs (Deb Houck) Egg Hunt Design Kit
Deb Houck always has fun design ideas and her videos are great soul food. If you enjoy unboxing videos as much as we do, check out her video library on YouTube. She has hauls and unboxing videos that you will really enjoy - especially if you like the companies she features. Unboxing videos are a great way to do your due diligence before you purchase. Don't take a company's words as truth, listen to what a customer has to say when they unwrap their goodies and put the products to the test! You can also catch the crafty side of Deb on her second YouTube channel. Check her videos out, we promise you will learn something new and have fun doing it!
If you enjoy Deb's presentation, you can learn more about her here:
Spotlight On Our VIB Jewelry Making Community: Designer Deb Houck
Find Deb at these links:
YouTube channel: Dahlia Designs - Jewelry and More
YouTube channel: Deb Houck's Crafty Cottage
Etsy shop: Dahlia Jewelry Designs
Art Resurrected (Tracy Alden) Egg Hunt Design Kit
From Tracy:
Surrounded by artists and art since birth I continue the family tradition of creating, sharing and inspiring with art, history and nature. My ongoing interests, including Archaeology, World Cultures, Natural History, Traveling and Animal Conservation add to a dizzying array of subjects that are the inspiration for my art. Join me at my YouTube Channel for tutorials, unboxings and eclectic crafty fun!
Find Tracy at these links:
Facebook: https://www.facebook.com/ArtResurrected
Instagram: https://www.instagram.com/artresurrected/
Blog: https://artrez.com/blog/
VIB Group Member Designs
We gathered a small assortment of fun designs from our VIB Facebook group. There were so many wonderful ideas and jewelry pieces. You really need to join our group to see them all. A lot of our members also have stores online. If you see a design you love, make sure you let the designer know. They may sell you that design or at least let you know how they made it. We would love to see your work too, join us today!
VIB is a great place to visit. It is an online bead gathering. It is a place to chat and meet new friends. It is a great way to be social if you are distancing. Stay healthy and stay at home. You can learn a new tip or technique daily. You can get inspired by the gorgeous jewelry designs other people in the community post. You can also get your own jewelry gently critiqued if you want pointers on how to make your designs really stand out. We love wallflowers and chatty designers alike. Lurk or showcase your talent. You are going to love our fun club.
If you would like to see more Egg Hunt jewelry designs, go to our VIB group. In the 'Search this group' field (or magnifying glass icon on the upper right), type or paste this: #egghunt. This will search the inspired designs we hash tagged.
See more of her designs in her Etsy Shop.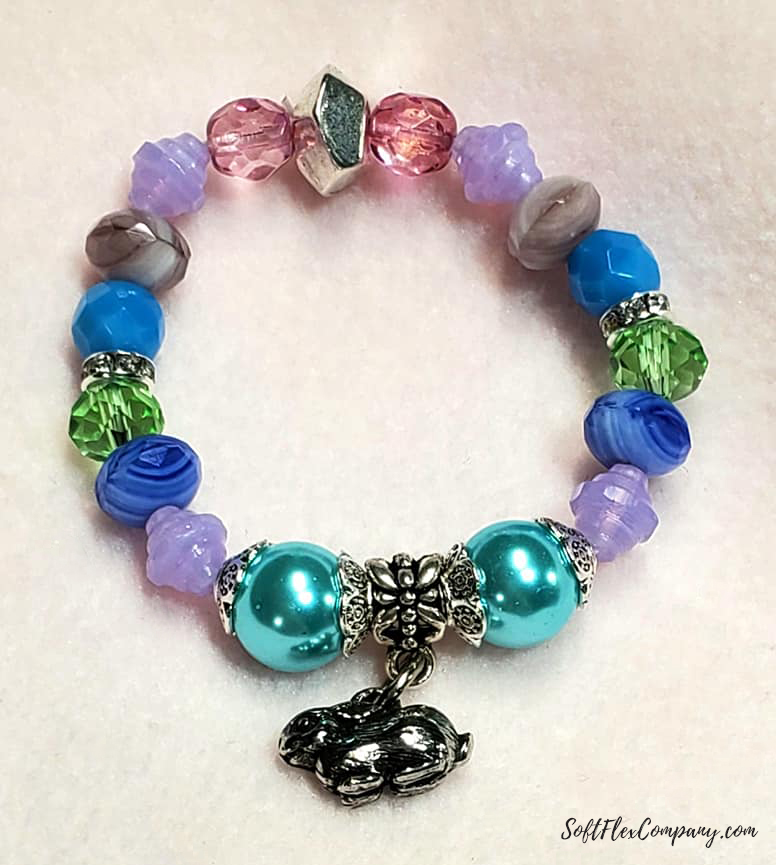 Designed by Soft Flex VIB Studio Member: Carey Marshall Leimbach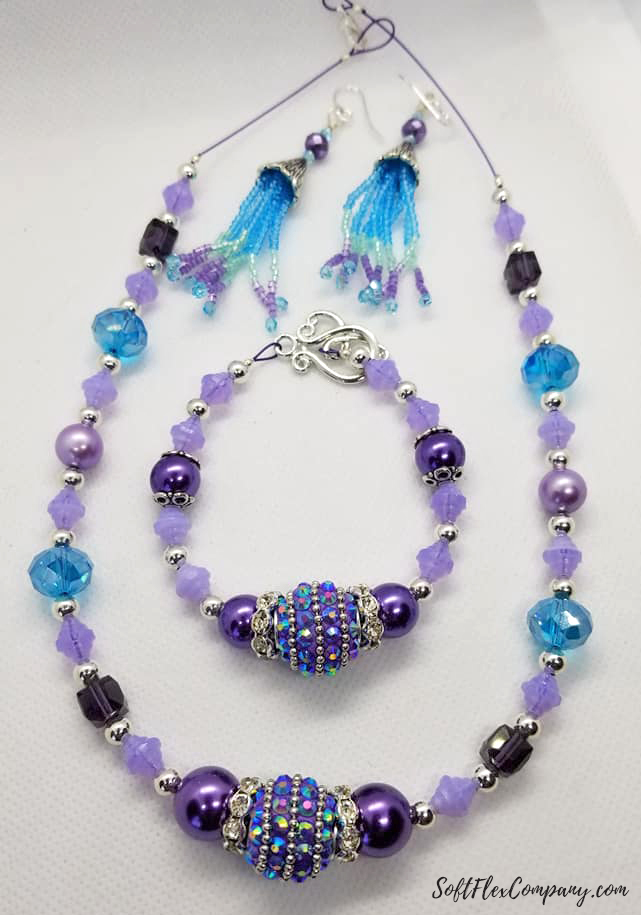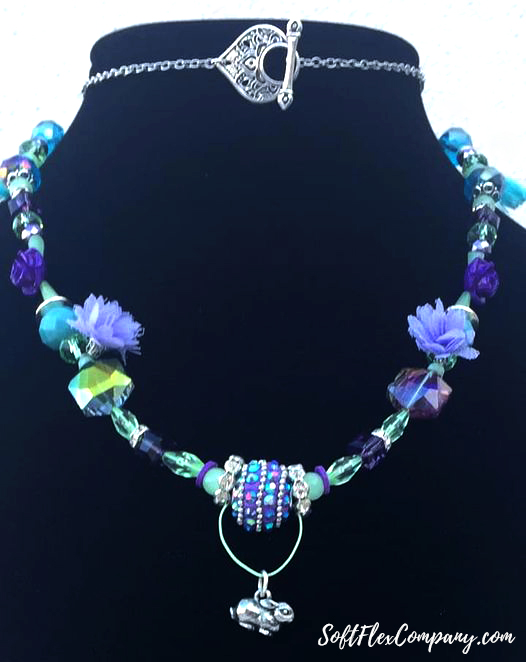 Designed by Soft Flex VIB Studio Member: Christine Monique Ely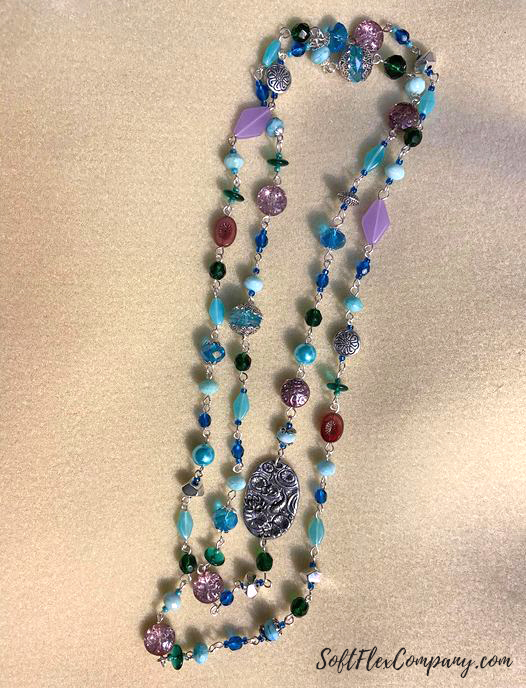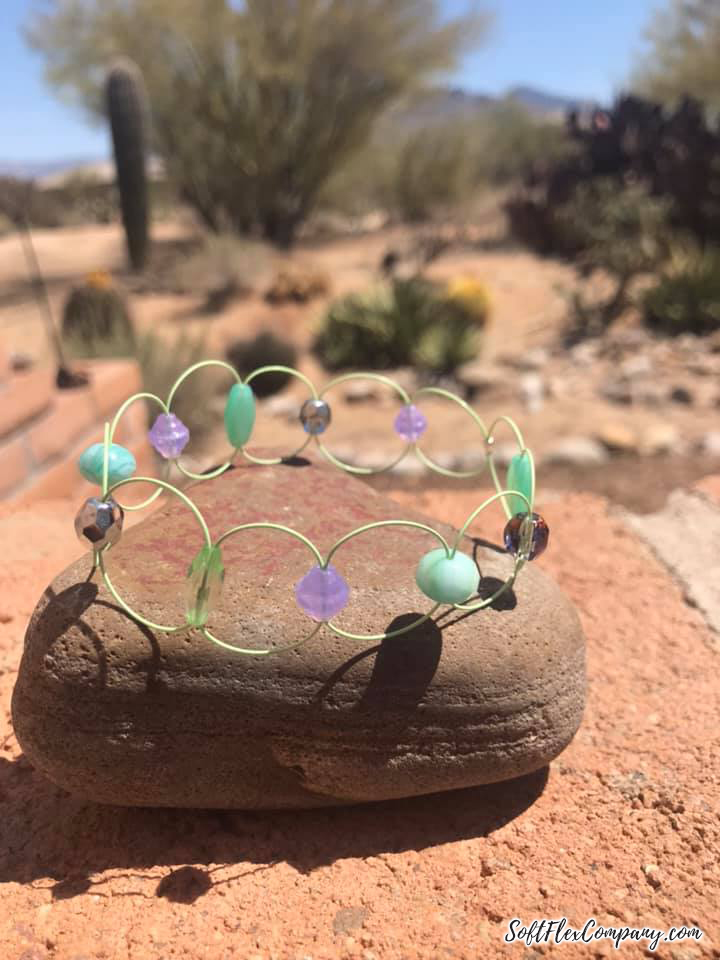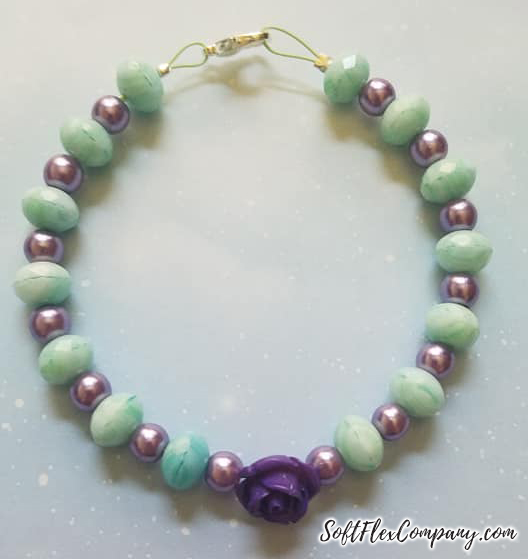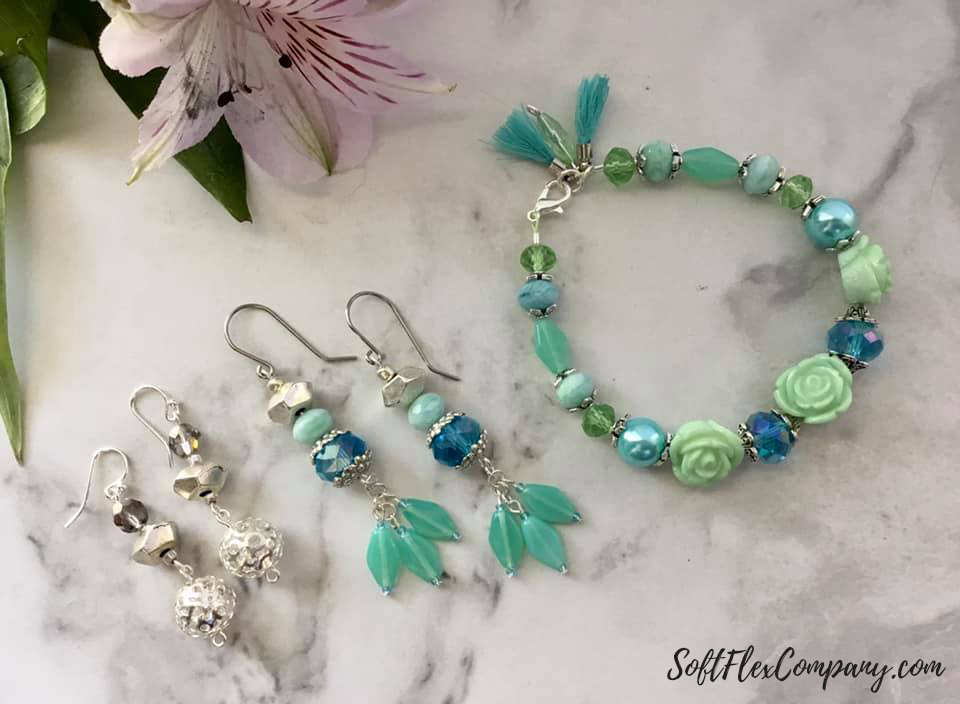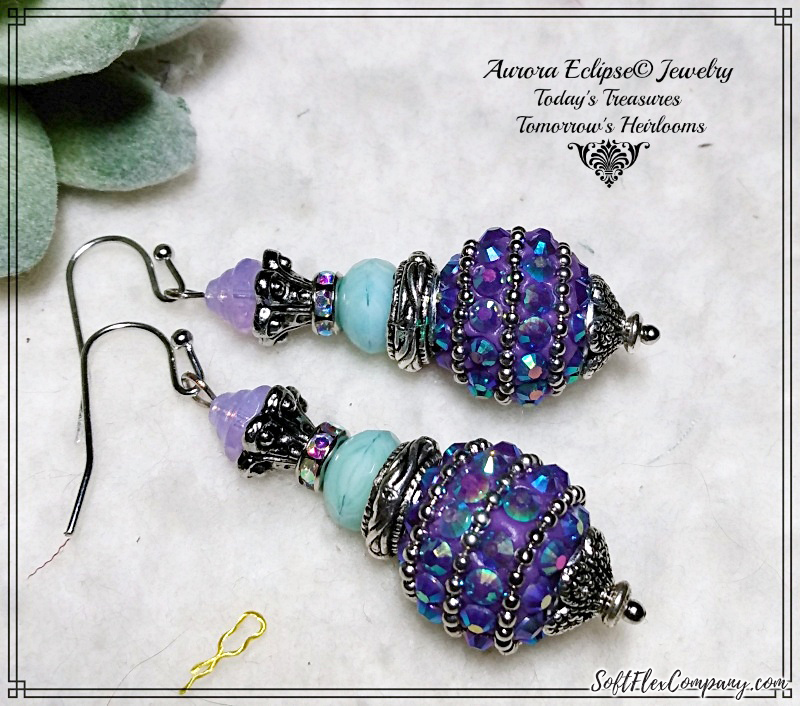 See more of her designs on her YouTube Channel.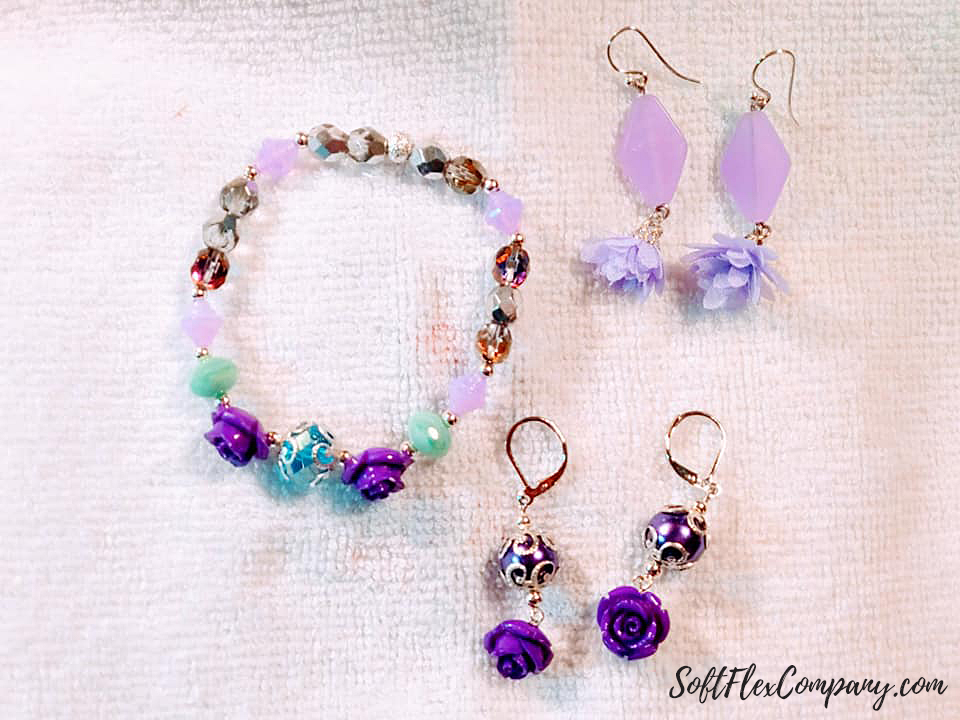 Designed by Soft Flex VIB Studio Member: Mercedes MillerBartley
See more of her designs on her Etsy page.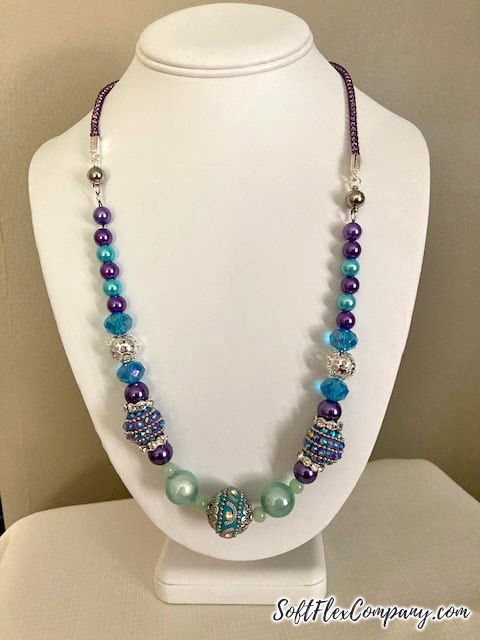 See more of her designs on her Facebook page.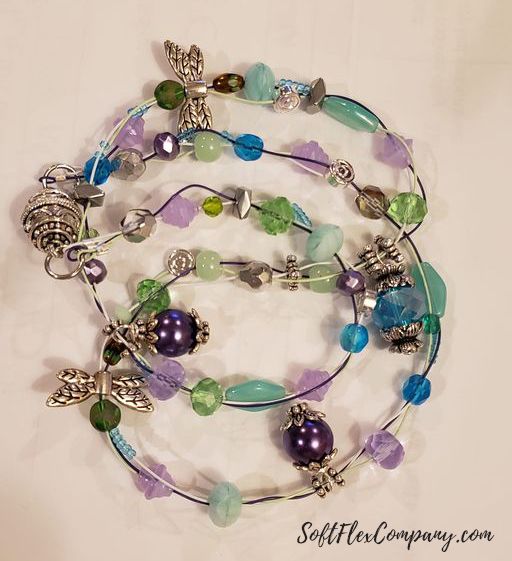 Designed by Soft Flex VIB Studio Member: Renee Trosper and Samantha JoAnne Trosper
See more of her designs on their Facebook page.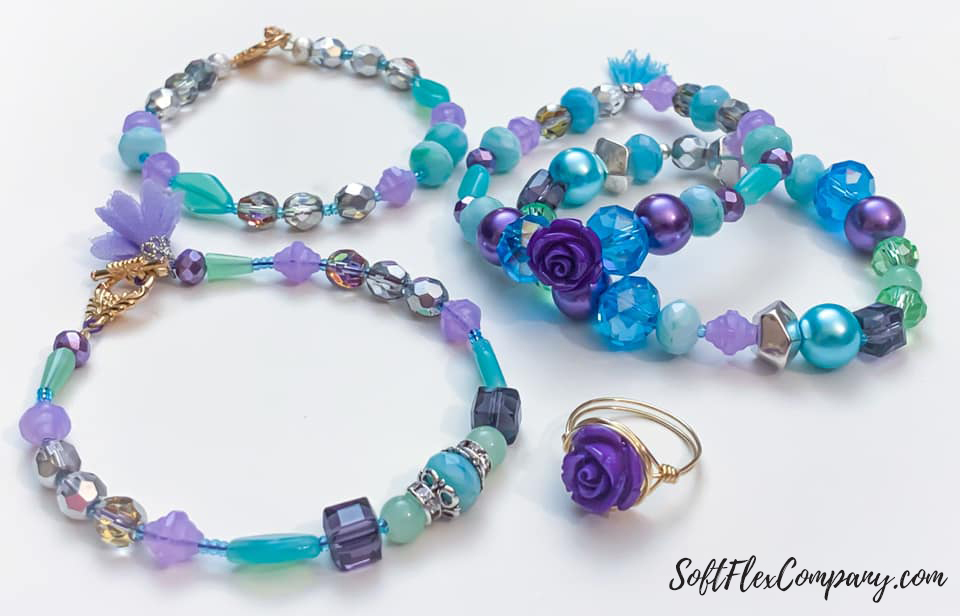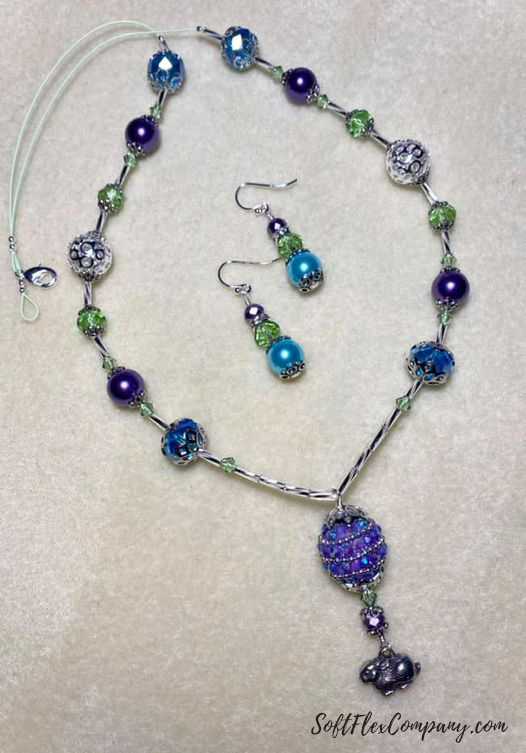 Join our Facebook group – VIB. Stay in the know. Stay up to date. From our bead shows to our video shows and sales, you can stay in touch with us. The community is full of artistic and helpful beaders and crafty people. Inspire and be inspired. Share your pictures and get the beading bug from others!
Visit the Soft Flex Company YouTube Channel!
---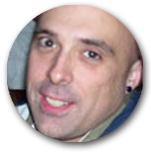 Blog contributor Thomas Soles loves Jazz Age writers and crunchy french fries. His favorite gemstones are Lapis and Pietersite. His favorite hobby is day dreaming. And his favorite mustache is Freddie Mercury's. As you can see, he has a healthy (or possibly unhealthy) sense of humor. You can write to him at Thomas@SoftFlexCompany.com