Season's Greetings! Welcome to a holiday edition of Kit Day. Kit Day is Soft Flex Company's favorite day of the month. Kit Day is when we open and discuss the contents of our latest design kit. Our design kits are themed jewelry making kits. Each kit is a mystery until we open them at the end of the month. Last month we offered our Great Pumpkin Design Kit. This kit was a spooky collection of Halloween themed beads and components. Today we are going to take a look at some finished jewelry designs from that kit. Let's see what Soft Flex Company staff, friends, and members of our VIB Facebook group created with the Great Pumpkin Design Kit!
Join us live on Facebook, today. We are going to open our O Tannenbaum Design Kit. Sara will reveal what was in this festive kit and make some jolly jewelry. Our Facebook videos are almost like a free jewelry making class online. Get a crash course on how to crimp your jewelry, choose your beads and make something wonderful!

Today we have an amazing collection of jewelry designs. We have a couple of enchanting jewelry pieces from YouTube content creator Aleshia Beadifulnights Designs. We have some charming jewelry ideas from Soft Flex Company staff members Kristen Fagan, James Browning, and Sara Oehler. And finally, we are showcasing some designs from members from of our VIB Facebook group. The designs from our VIB group are incredible and diverse. So many thoughtful and interesting designs!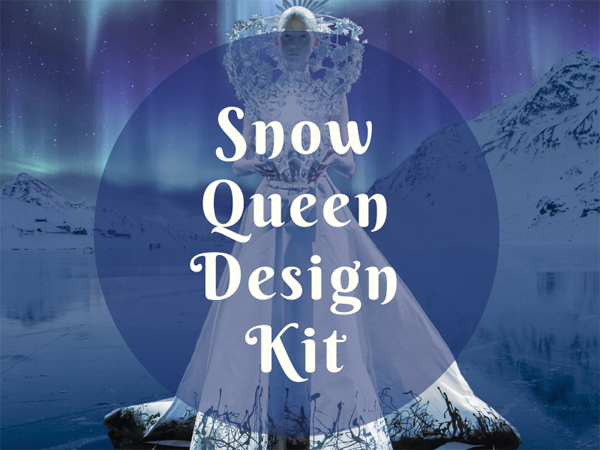 Don't miss out on our design kits. They are all limited in quantity. So hurry! Each Kit Day, we announce our newest kit. This month is the the Snow Queen Design Kit. This chilly kit is a celebration of the majesty of winter. Cold and enchanting, the air clutches the skin and raises hair on the arms. The world is a kingdom of ethereal chill. Winter begins when the reigning Snow Queen, graces her counsel. Her golden crown rests on the blustry blue of her frosty hair. Her dress is the spectrum of the frozen tundra - deep blue, aquamarine, and glacial ice. Long live the Snow Queen!
Sara will be doing a live broadcast on the Soft Flex Facebook page, with the Snow Queen Design Kit, on Wednesday, January 1st at 1pm (PST).
If you'd like to join us in the design challenge next month, buy this kit and challenge yourself to try something new and unexpected. If you are new to beading, this kit comes with findings, beads, wire, and surprises.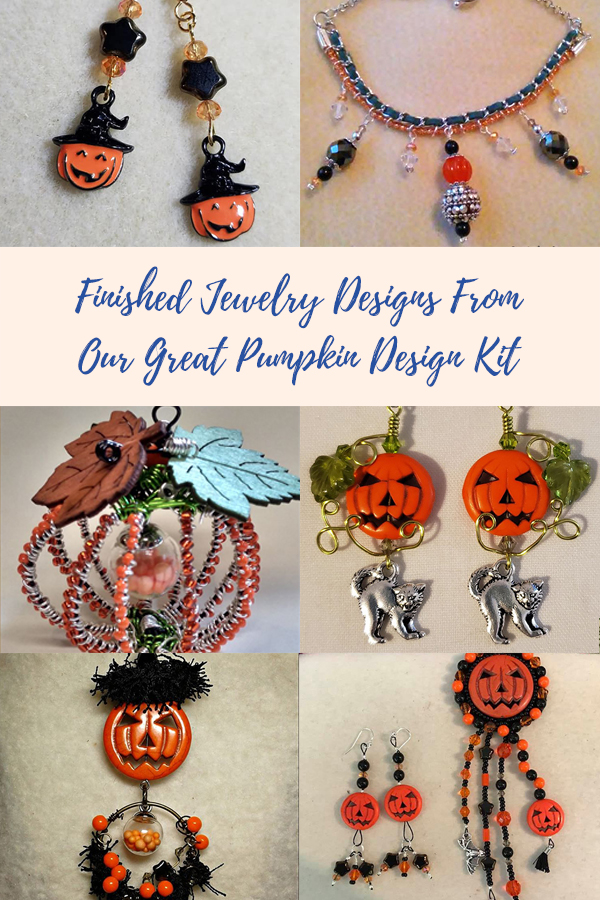 Sara Oehler Designs
Check out our kits. We have tool kits for designers that need to beef up their toolbox. We offer starter kits to beginners that need the fundamentals. And we offer mystery design kit collections that are themed. If you have the tools, a themed mystery kit includes everything else you need to create a bunch of unique jewelry.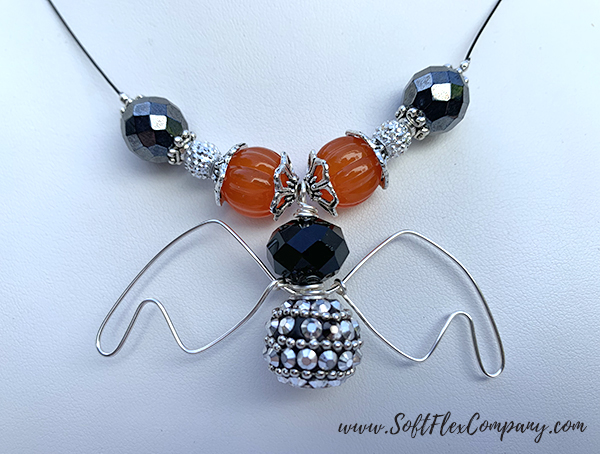 Our gallery staff puts the Design Kits together. They take a theme and run with it. These themes have explored so many fun worlds and ideas. We have looked at high magic fantasy with a unicorn theme. The romance of seaside Greek villages. We have looked to the holidays for inspiration and have celebrated the people we love. All of our kits are unique and are not sold elsewhere. If you would like to purchase a kit, we release new ones towards the end of each month. Quantities are very limited, so make sure you grab one quick!
Each kit contains enough beads and wire to really explore. You can create necklaces, earrings, bracelets and sometimes rings with our kits. The contents allow for many jewelry pieces and you can make designs as unique as you are.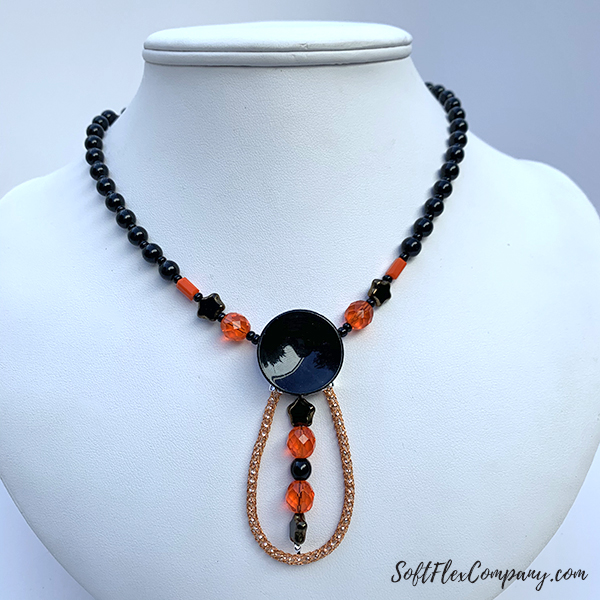 Kristen Fagan Designs
If you miss out on one of our jewelry Design Kits, there is still a chance to design with the color palette. We often follow up with Trios Beading Wire Packs and Bead Mixes that share the theme of the Design Kits. This is a good way to grab some of the fun of the Design Kit or enhance the Design Kit you purchased.
You are going to love our mystery themes. They are vivid and fun. There so many unique color and wire choices. We make sure all of the beads our gallery has chosen are special and a great fit for the theme. If you are a beginner, this is a great way to buy a hand picked selection of beads. All you need to do is design jewelry that you love.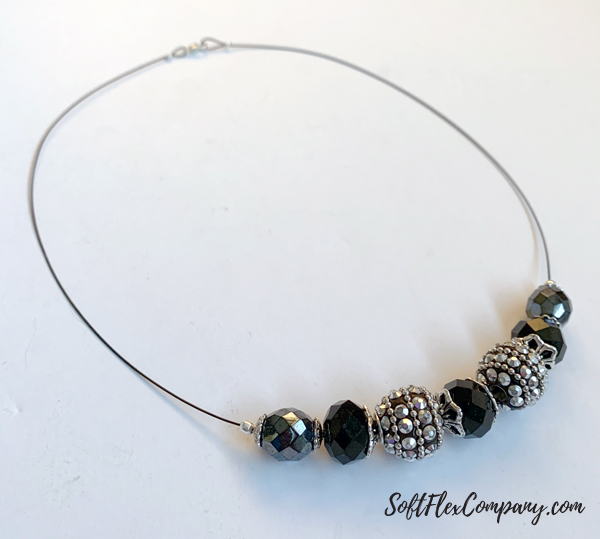 James Browning Designs
Our design kits can range in skills. All are comprised of beads, wire, and components, but sometimes we throw in elements that require some out of the box thinking or a little know how. This is a fun way to expand your jewelry knowledge. If you are comfortable just stringing beads, that is fine. But we want you to be a better designer. Join us on this journey. We always have your ear and can help solve even the hardest jewelry questions. Our Facebook group - VIB - is also an invaluable resource for jewelry designing hints and tips. Get real time help from crafty minded folks. Or, impart some of your own knowledge and help somebody else.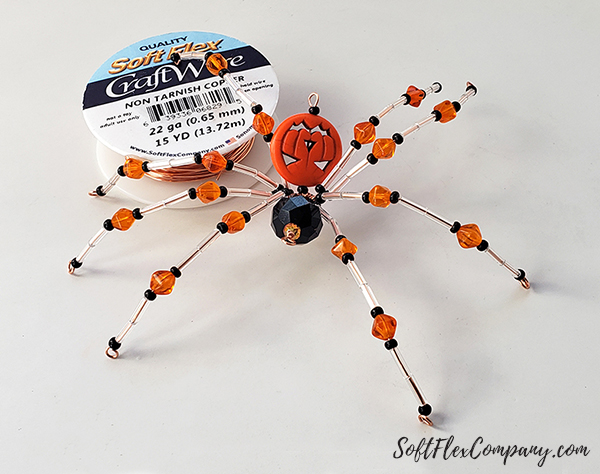 Some kits contain Soft Flex Craft Wire. James, is our guru. If you ever need any design ideas, his videos are wonderful. He is a slow and thoughtful designer. His pace means that any mistakes can be corrected without ruining the design. A little patience goes a long long way.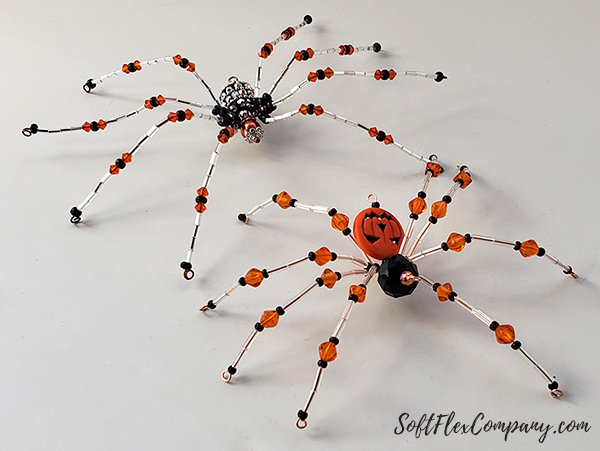 Aleshia Beadifulnights Designs
There are some fabulous jewelry designers on YouTube. We have our favorites and we love to share them with you. Beadifulnights' channel is full of wonderful jewelry projects, we wanted to see what Aleshia would create with one of our mystery design kits. We sent her our Great Pumpkin Design Kit. She unboxed our kit and gave her thoughts. She then designed a fun Halloween necklace and earrings. She also made a ring, but filmed a separate video for that design, you can watch that below.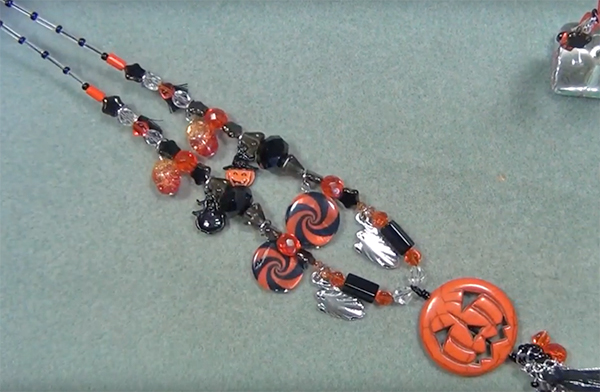 If you loved this video, make sure you follow and subscribe to Beadifulnights on YouTube. Hit the like button on the video so Aleshia knows you appreciate her work.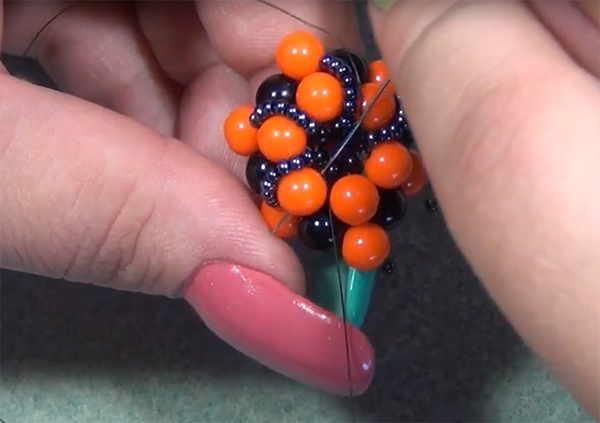 You can find Aleshia on these websites:
Facebook | Pinterest | Instagram | Twitter
VIB Group Member Designs
We gathered a small assortment of fun designs from our VIB Facebook group. There were so many wonderful ideas and jewelry pieces. You really need to join our group to see them all. A lot of our members also have stores online. If you see a design you love, make sure you let the designer know. They may sell you that design or at least let you know how they made it. We would love to see your work too, join us today!

If you would like to see more Great Pumpkin jewelry designs, go to our VIB group. On the left hand side of the page, in the 'Search this group' field, type or paste this: #greatpumpkin. This will search the Great Pumpkin designs we hash tagged.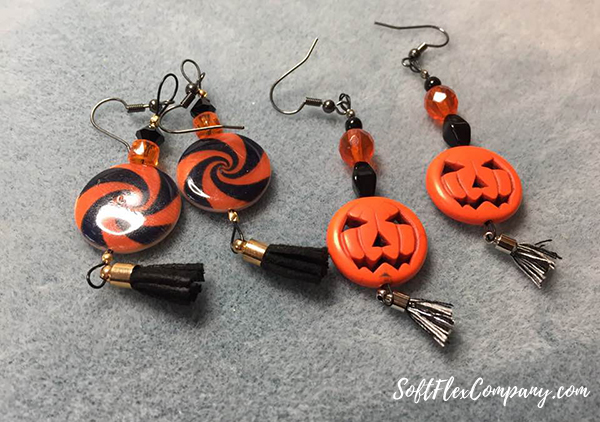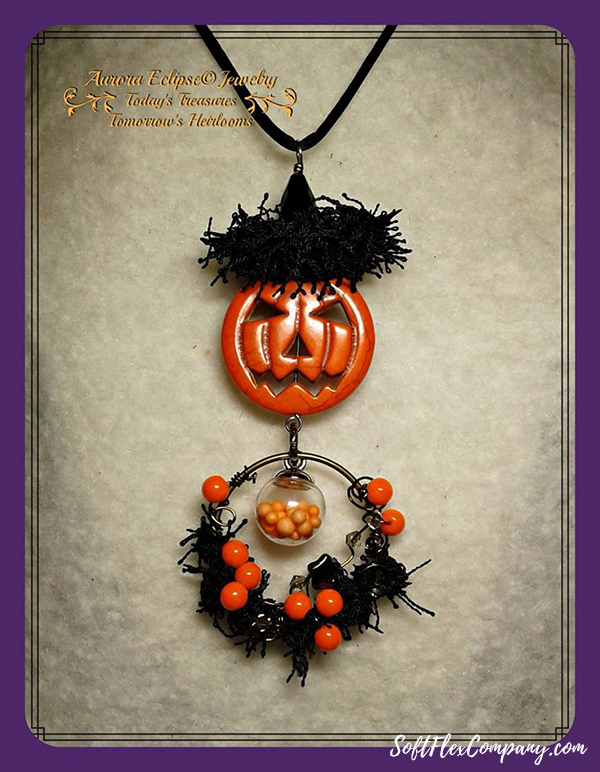 Designed by Soft Flex VIB Studio Member: Terry Murphy Matuszyk
See more of her designs in her Etsy shop and on her Facebook page.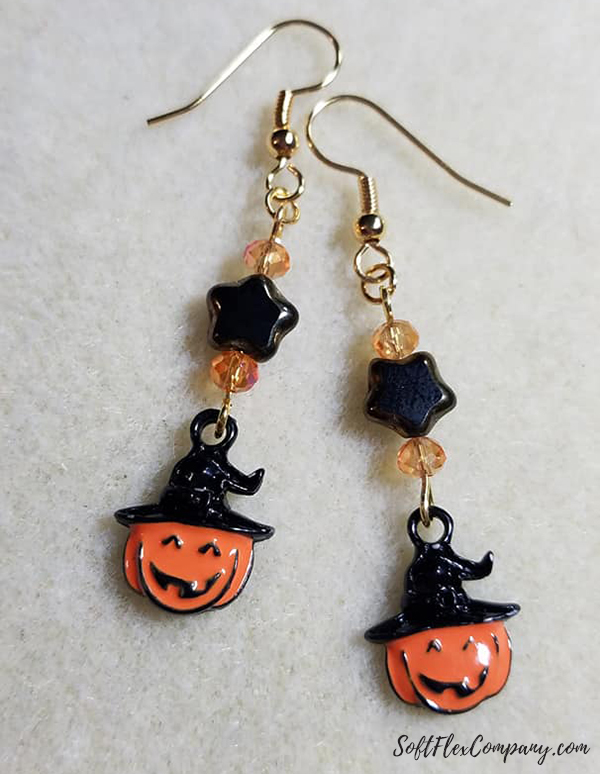 See more of her designs on her Facebook page.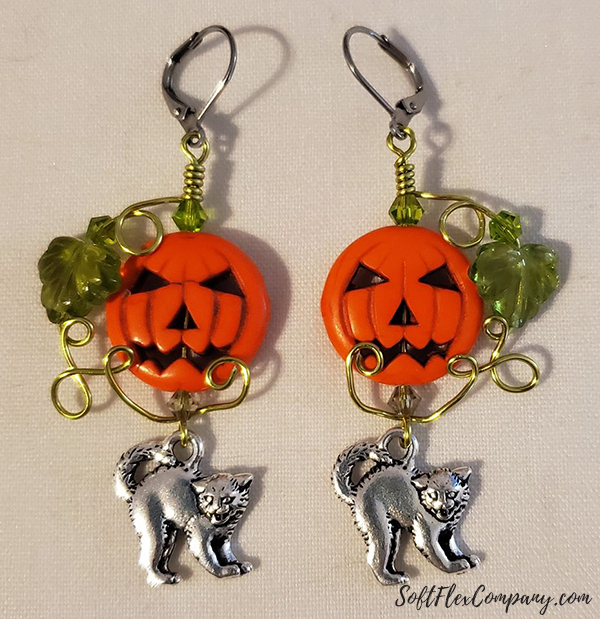 See more of her designs in her Etsy Shop.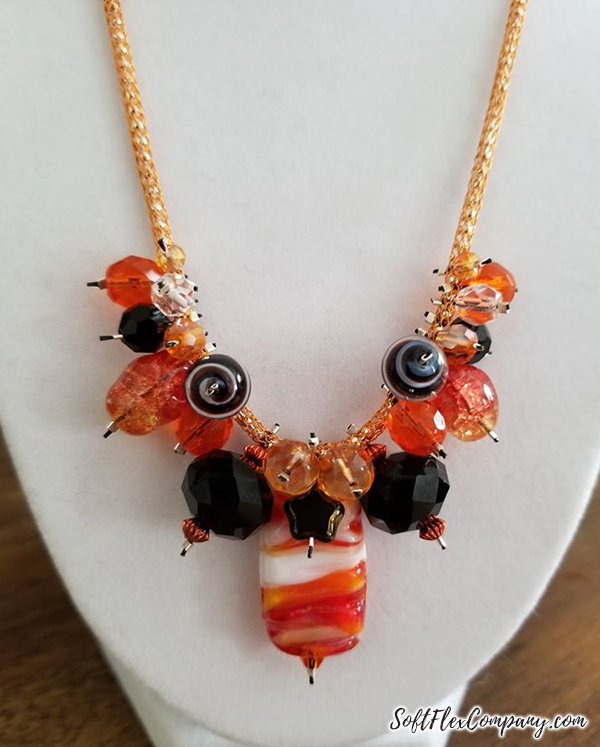 See more of her designs in her Etsy Shop.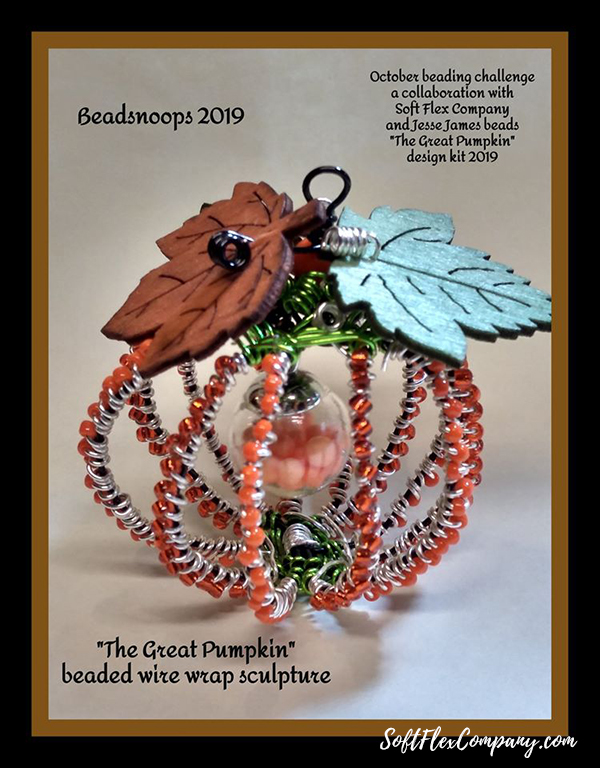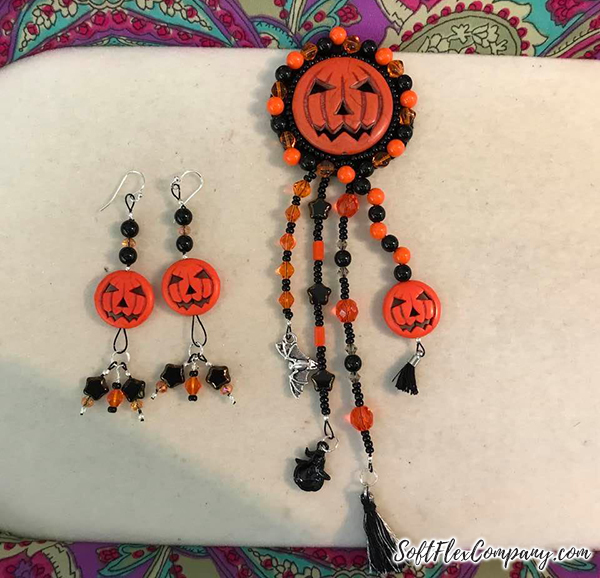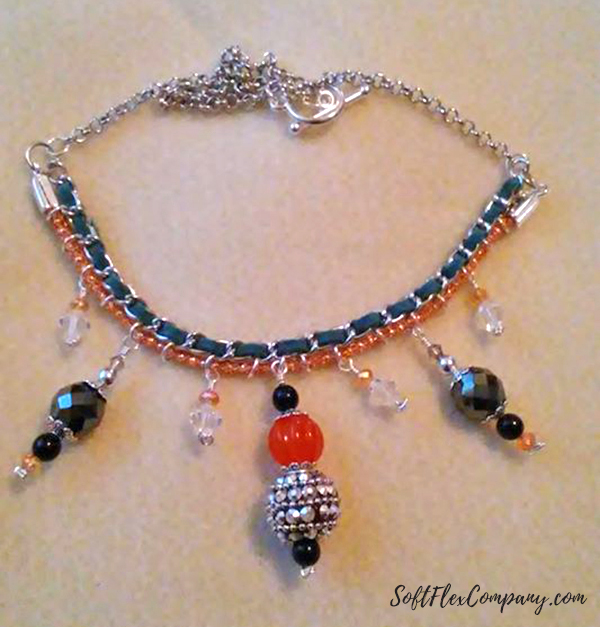 See more of her designs in her Etsy shop
Join our Facebook group – VIB. Stay in the know. Stay up to date. From our bead shows to our video shows and sales, you can stay in touch with us. The community is full of artistic and helpful beaders and crafty people. Inspire and be inspired. Share your pictures and get the beading bug from others!
Visit the Soft Flex Company YouTube Channel!
---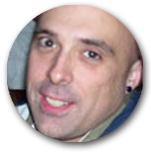 Blog contributor Thomas Soles loves Jazz Age writers and crunchy french fries. His favorite gemstones are Lapis and Pietersite. His favorite hobby is day dreaming. And his favorite mustache is Freddie Mercury's. As you can see, he has a healthy (or possibly unhealthy) sense of humor. You can write to him at Thomas@SoftFlexCompany.com