It's Kit Day! The most awesome day of the month! Kit Day is a Soft Flex Company holiday. If you are a member of our VIB Facebook group or part of our social media community, you are probably as excited as we are. Kit Day is when we reveal our latest mystery jewelry making kit on Facebook - live - and then make some fun jewelry. In tandem, we release our newest design kit for sale. Each of our design kits are full of beads, wire, and components. If you have basic beading tools on hand (crimping pliers and cutters) you have everything you need to make a bunch of lovely jewelry. In this blog, we will took a look at some designs our friends and employees made with a previous kit - our La Fleur Design Kit (Sold Out). Let's celebrate Kit Day!
Join us live on Facebook, today. We are going to open our Amazon Princess Design Kit (very limited supply remaining - hurry!). Sara will show you how much fun our kits are and she will show you how to make some artistic jewelry. Our Facebook videos are almost like a free jewelry making class online. Get a crash course on how to design and finish your favorite new necklace.

Let's look at a wonderful gallery of jewelry designs from our previous kit. The La Fleur Design Kit (Sold Out) was a blissful ode to Mother's Day and the soft colors of spring flowers. We wanted to celebrate the mighty matriarch with a palette full of soft pastels. This kit was as delicate as Mom is strong! We have some gorgeous pieces from Soft Flex Employees Sara Oehler and Kristen Fagan. We also have some stunning jewelry from members of our VIB Facebook group.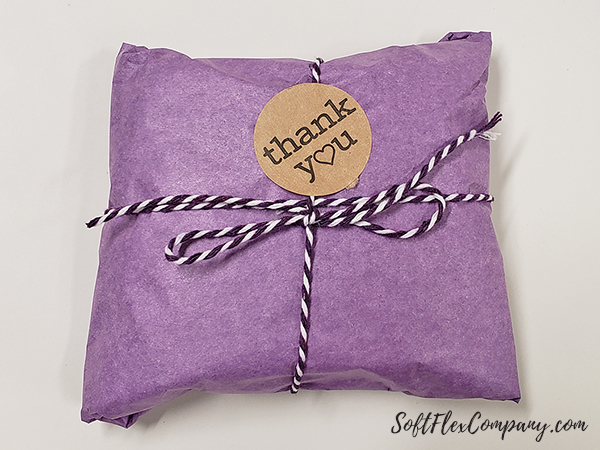 The Purple Polka Dot Design Kit is a glowing homage to the world's most electric color!
Purple polka dots are amazing. They are explosively creative and simple. They trigger our imaginations and spark deep inspiration. They are a call back to our youth and a commanding sprint to the future. Purple is elegance and wealth. Polka dots are fun and life affirming. Are you playful enough to handle this mystical collection of bouncy jubilant energy?
Sara will be doing a live broadcast on the Soft Flex Facebook page, with the Purple Polka Dot Design Kit, on Wednesday, June 24th at 1pm (PST).
If you'd like to join us in the design challenge next month, buy this kit and challenge yourself to try something new and unexpected. If you are new to beading, this kit comes with findings, beads, wire, and surprises.
Supplies are very limited. Don't miss out!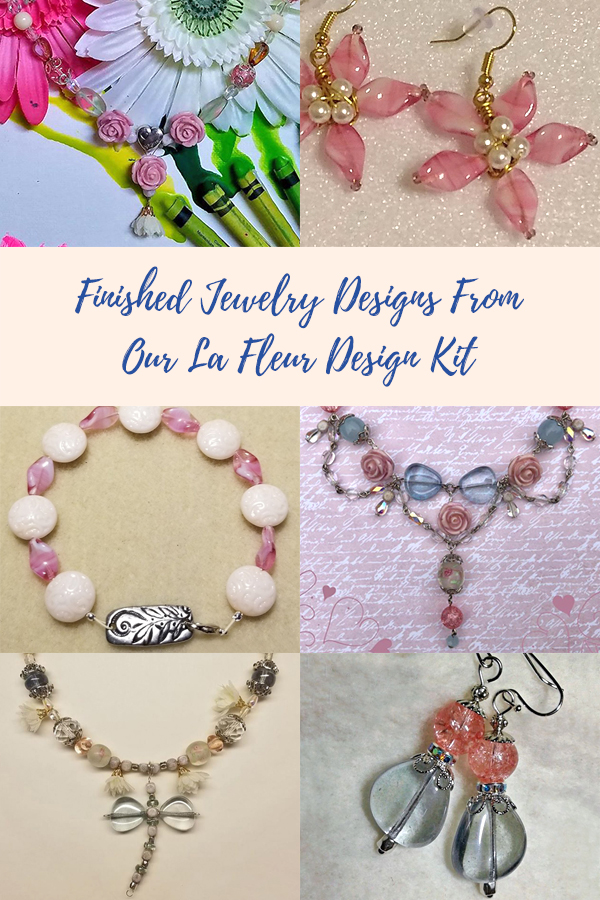 Sara Oehler Designs
The centerpiece of Kit Day is Sara's live video reveal on Facebook. Sara unboxes and explores our most recent jewelry making kit and discusses the contents. She gives pointers on how to use the elements in the kit. She talks about the inspiration for the kit. Sara discusses crafting tips and how to make jewelry. The video is dense with knowledge, helpful suggestions, and seasoned with a generous amount of fun. If you are social distancing and sheltering at home, our videos are a great way to network and be social with others - without leaving home.
Our gallery is hard at work designing jewelry kits that you are going to love. Each month they brainstorm up a new and fun idea for a theme. We fill the kit with unique beads and love. We include beading wire and findings that we think will make this jewelry kit stellar. If you were to purchase the elements of each kit separately, you would be spending a lot of money. The kits are economical and a fun way to explore a theme.
All of our kits are unique and are not sold elsewhere. If you would like to purchase one, we release our latest kit towards the end of each month. Quantities are very limited, so make sure you grab one quick!
Kristen Fagan Designs
Design kits are a fantastic way to make sheltering at home a fun time. Everything is a little chaotic in the world right now. Sometimes being stuck at home can feel like torture. These kits are wonderful if you want to share them with friends. Check in with our VIB group on Facebook and you can show off your kit creations. You can see what others made with the same beads and wire. It is a great way to beat pandemic boredom.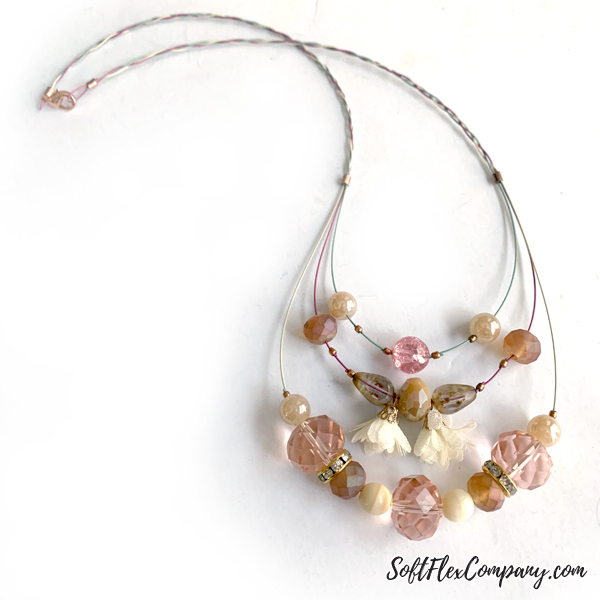 Our kits are always an exciting dance with a fun theme. La Fleur was a look at the power of the matriarch and the fragility of soft floral designs. The dichotomy is beautiful - strength and vulnerability. We think this kit was perfect for gentle jewelry for our favorite lioness. What did you make with your La Fleur Design Kit? Was it strong and empowering or soft and lovely?
Nealay Patel Designs
If you are new to jewelry making, don't be afraid to try out a design kit. Our kits were made with everybody in mind. We wanted to appeal to the most basic jewelry crafters and the most seasoned designers. How do we do that? Well, we include beads and findings that are easy for everybody. We include wire and crimp beads that only require basic knowledge. Rarely, we will throw in a curve ball - Craft Wire, which can require a little bit of practice. But everything is accessible. The real puzzle can sometimes be the color choices. We love to offer colors that are not always common. We want you to think out of the box and design something you have to carefully consider. But we will not surprise you, you will have a good idea what colors are inside our kits before you purchase them. You may not enjoy our latest Purple Polka Dot Design Kit if you do not like purple, for instance.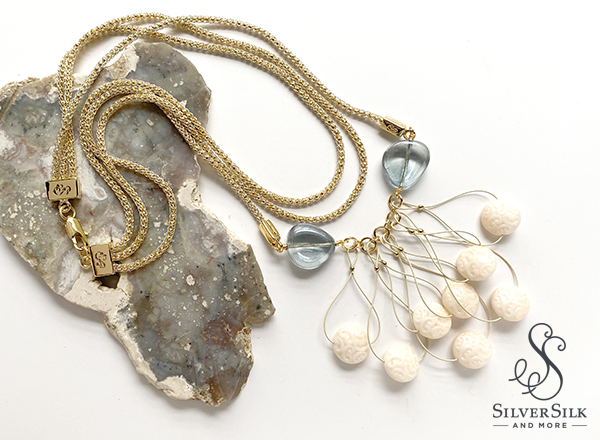 If you ever feel over your head, you can get help with friendly tips from Soft Flex Company employees or helpful members of our community. We want everybody to feel welcome. We foster an environment of inclusion and soft critiques in our Facebook group. VIB is a place full of jewelry making talent. We have seasoned designers and green beginners. We all want to succeed and share the beauty of jewelry.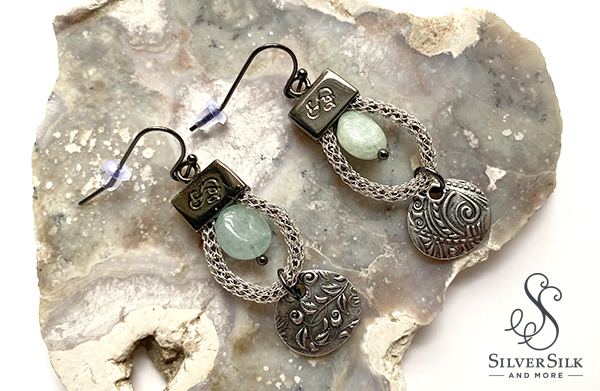 Hurry! All of our kits are unique and limited in inventory. We have expanded the release quantity of each new kit, but they are still selling out super fast. Once they are gone, they are gone for good. You can enhance your kit with bead strands and bead mixes that follow the theme of the kit. We also build new Trios Beading Wire Packs if we really love a new kits theme.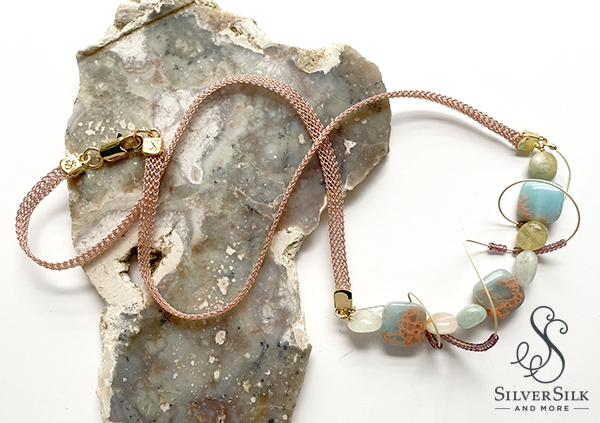 VIB Group Member Designs
We gathered a small assortment of fun designs from our VIB Facebook group. There were so many wonderful ideas and jewelry pieces. You really need to join our group to see them all. A lot of our members also have stores online. If you see a design you love, make sure you let the designer know. They may sell you that design or at least let you know how they made it. We would love to see your work too, join us today!

If you would like to see more La Fleur jewelry designs, go to our VIB group. On the left hand side of the page, in the 'Search this group' field, type or paste this: #lafleur. This will search the floral inspired designs we hash tagged.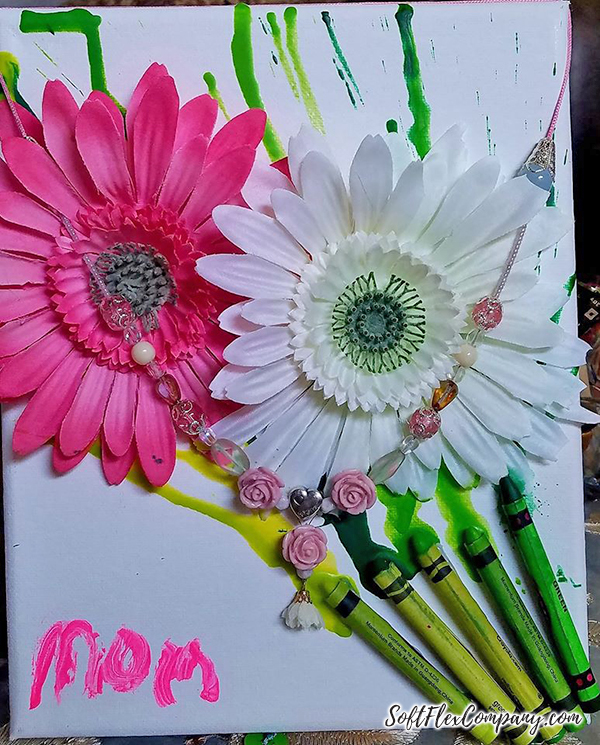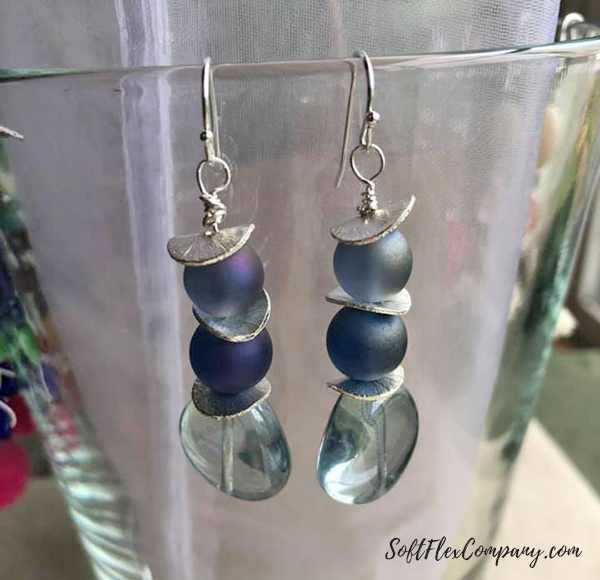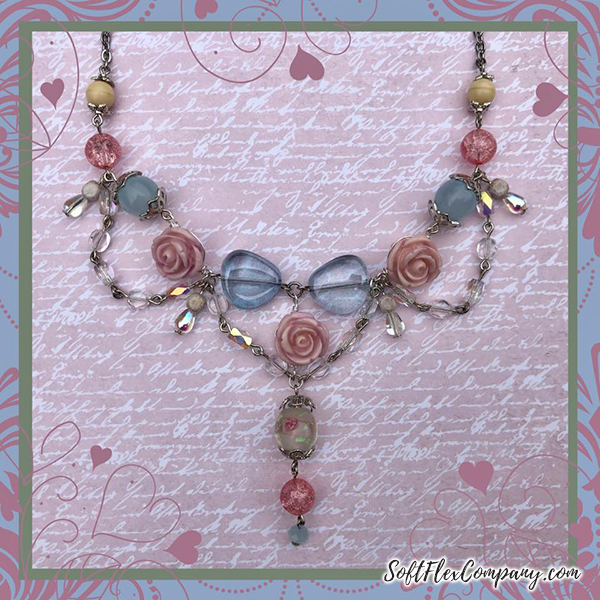 See more of her designs on her Ebay page.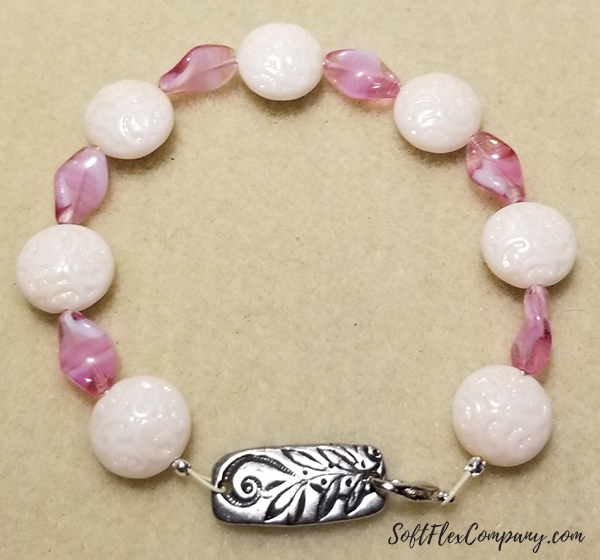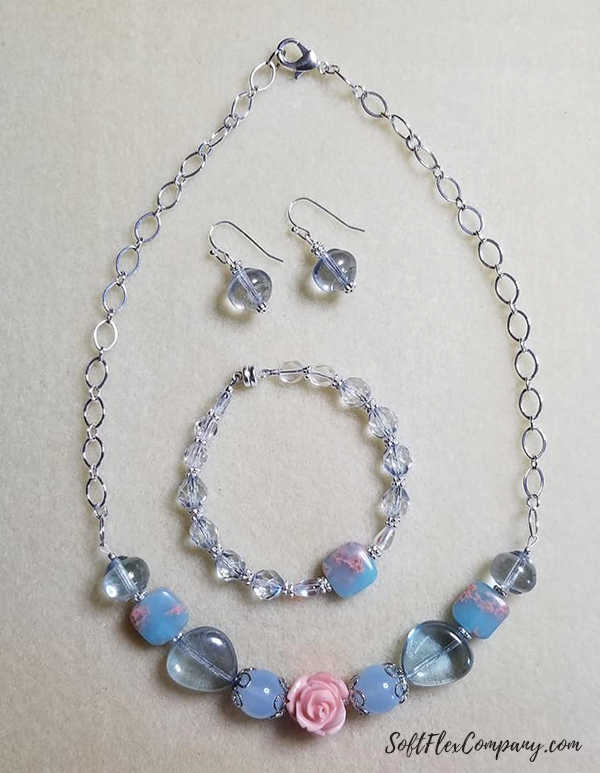 See more of her designs in her Etsy Shop.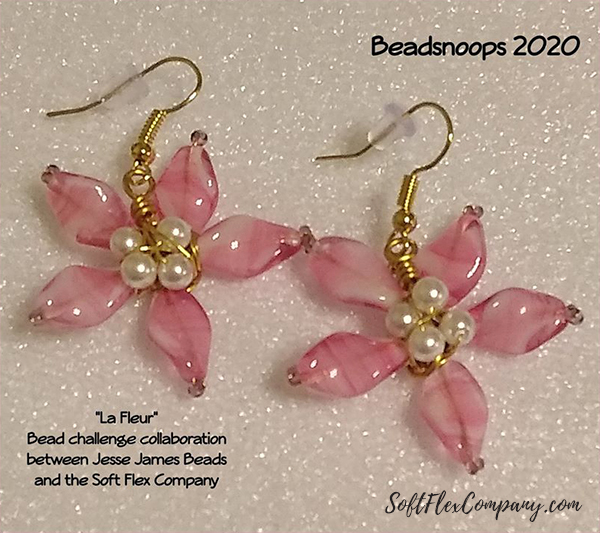 Designed by Soft Flex VIB Studio Member: Carey Marshall Leimbach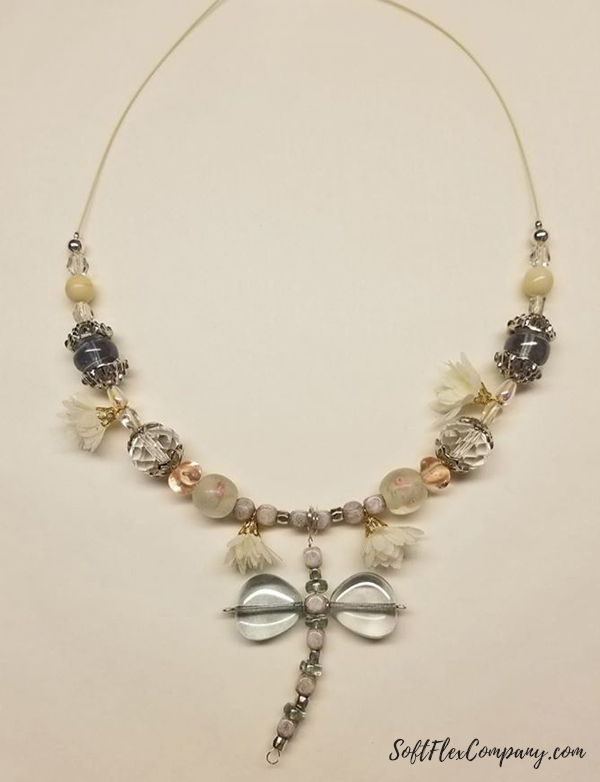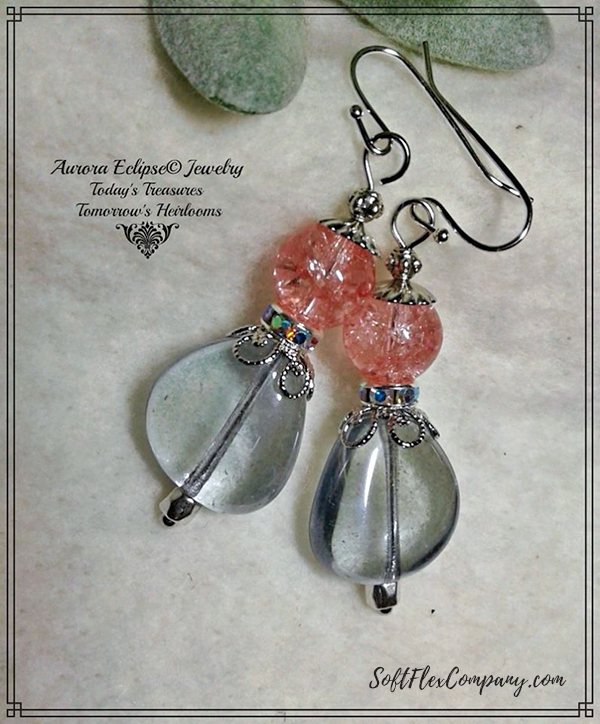 Join our Facebook group – VIB. Stay in the know. Stay up to date. From our bead shows to our video shows and sales, you can stay in touch with us. The community is full of artistic and helpful beaders and crafty people. Inspire and be inspired. Share your pictures and get the beading bug from others!
Visit the Soft Flex Company YouTube Channel!
---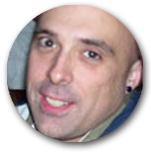 Blog contributor Thomas Soles loves Jazz Age writers and crunchy french fries. His favorite gemstones are Lapis and Pietersite. His favorite hobby is day dreaming. And his favorite mustache is Freddie Mercury's. As you can see, he has a healthy (or possibly unhealthy) sense of humor. You can write to him at Thomas@SoftFlexCompany.com