The first Kit Day of 2021 is here! We love Kit Day. This exciting Soft Flex Company 'holiday' is a day full of joyful creation. Today, we are unboxing our latest jewelry making kit - Valentine Passion. We are announcing our newest kit - Pretty As A Peacock. And we are checking out the finished jewelry designs from our last kit - Metallic Sparkles. Our finished jewelry showcase features jewelry designs from our employees, our VIB Facebook community and our friends. Let Kit Day fire you up with exuberant creative inspiration! Let's celebrate Kit Day!
We hope 2021 has been looking up for you. 2020 was quit the year of calamity. We are looking forward to a productive and fun new year of beaded jewelry and friends. Join us live on Facebook, today. We are going to open our Valentine Passion Design Kit. Sara will show you how much fun our kits are and she will show you how to make some artistic jewelry. Our Facebook videos are almost like a free jewelry making class online. Get a crash course on how to design and finish your favorite new necklace.
Today, we are going to take a look at elegant and fashionable jewelry from Soft Flex employees and our community. We have a glamorous collection of New Year's Eve inspired jewelry designs from our Metallic Sparkles Design Kit (Sold Out). This collection was a mix of stunning metal beads and illuminating gold and silver. Sara unboxed her kit and made a beautiful bracelet. Kristen designed some breathtaking earrings and classy necklaces from bead strands inspired by the kit. Deb, from Dahlia Designs - Jewelry and More, showed us the amazing collection of jewelry she made with the Metallic Sparkles kit. Members of our VIB group showed us their incredible finished jewelry. Our VIB members are designers, crafters, and beginners. VIB is a collective of people that love to create and learn. If you want to learn a new technique, this is the group for you! If you want to be inspired or inspire others, you are going to love this community!
Pretty as a Peacock Design Kit
Pretty As A Peacock is a jewelry making kit that celebrates the opulent colors of the world's most fashionable fowl.
Peacocks are the prettiest pheasants. This beautiful bird drags a train of vivid color and then fans it's feathers to show off and strut about. This elegant display of iridescence is their way to court and find an appreciative mate. If you are as entranced by this gorgeous bird as we are, you are going to love this glowing mix of extravagant turquoise with a touch of brilliant blue and bright green. Decorate your nest with the most stunning plumage. Show your colors with this exciting combination of colorful beads and components.
Sara will be doing a live broadcast on the Soft Flex Facebook page, with the Pretty As A Peacock Design Kit, on Wednesday, February 24th at 3pm (PST).
If you'd like to join us in the design challenge next month, buy this kit and challenge yourself to try something new and unexpected. If you are new to beading, this kit comes with findings, beads, wire, and surprises.
Our kits are great for skill building. We want our kits to feel challenging. We want them to be accessible for beginners and advanced designers alike, but we love to throw in elements that may seem difficult to test our beaders skills and make them think out of the box. We think jewelry is great when it is easy. But when you really have to engage your mind and process your materials and tools, we think that your jewelry has the potential to be life changing.
Supplies are very limited. Don't miss out!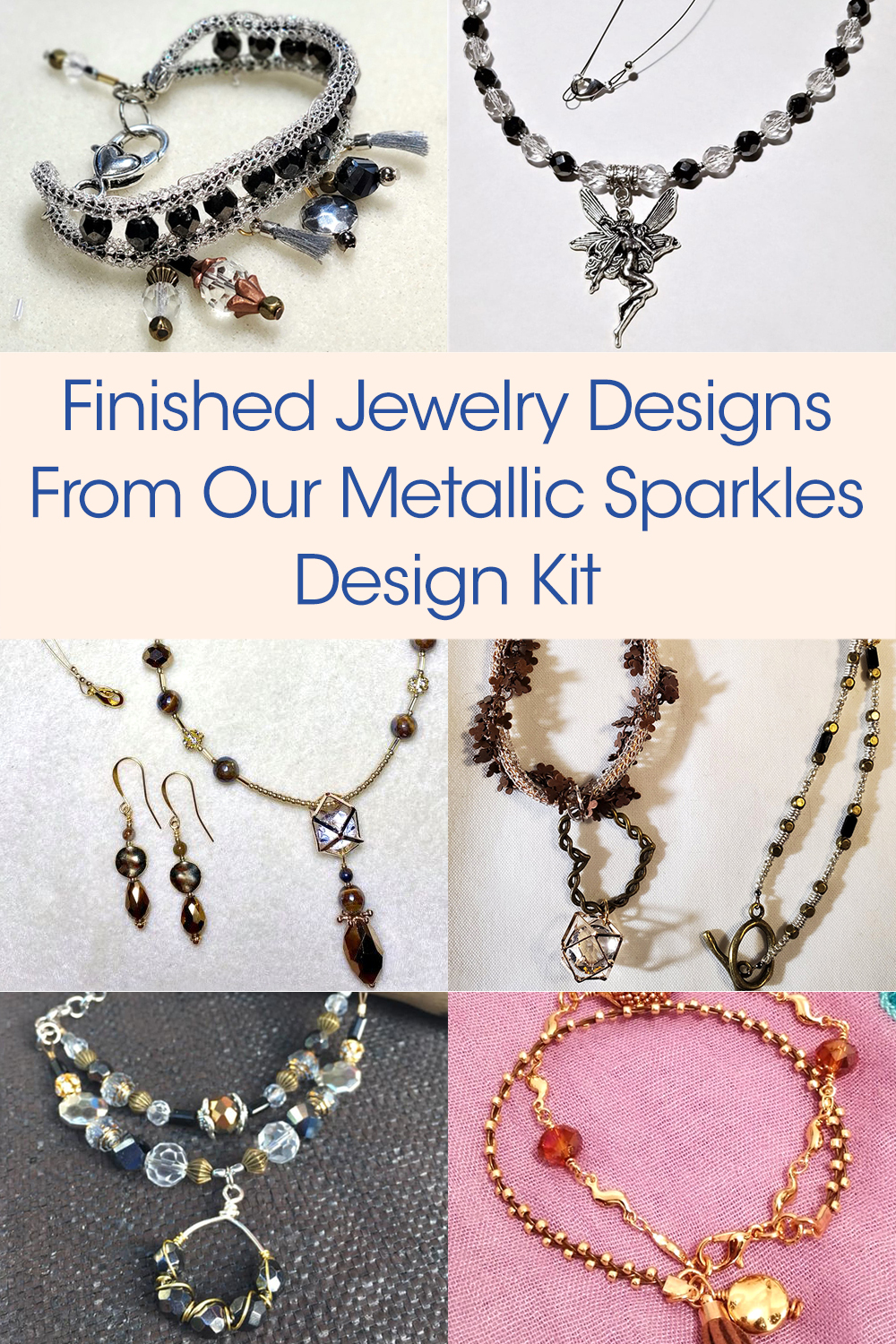 Sara Oehler Designs
The Metallic Sparkles Design Kit has sold out. Make sure you jump on our kits when we announce them. Each kit is full of unique beads and special inventory. Each kit is limited in supplies and they sell fast! This kit was a celebration of NYE fashion. We wanted our community to take some 'me time' and pamper themselves with an extravagant mix of jewelry making supplies. If you love the sophisticated metal and black theme of New Year's Eve, you are going to love this decadent selection of metallic tones beaded into beautiful jewelry. This kit was a treasure trove of shimmering silvers, glimmering golds, earthy brass, and bewitching blacks - truly a kiss of New Year's elegance.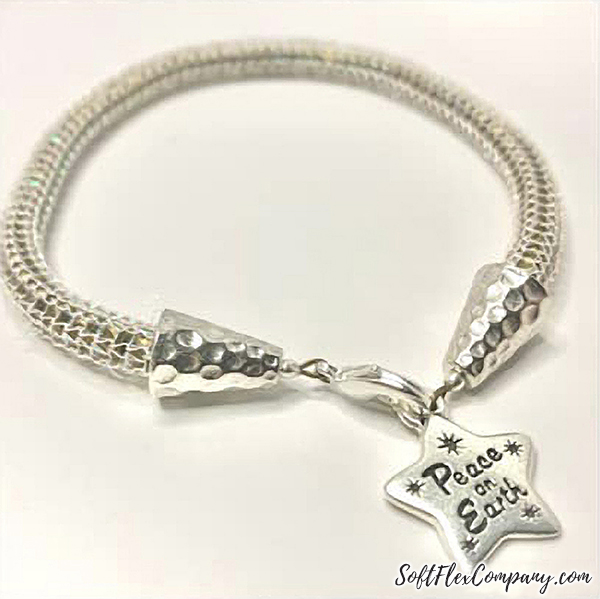 Our staff puts the Design Kits together. We take a theme and explore it with jewelry components. These themes have danced through so many fun worlds and fanciful ideas. We have looked at high magic fantasy with a unicorn theme. We have dreamed of a sultry romance in a seaside Greek village. We have driven through rainy neon streets. We have looked to the holidays for inspiration and have celebrated the people we love. All of our kits are unique and are not sold elsewhere. If you would like to purchase a kit, we release new ones towards the end of each month. Each kit is a journey. Each kit is a rewarding quest and when you have exhausted your kit supplies and have a bunch of new beaded jewelry, you will be that much more accomplished as a designer.
Kristen Fagan Designs
If you miss out on one of our jewelry Design Kits, there is still a chance to design with the color palette. We often follow up with Trios Beading Wire Packs and Bead Mixes that share the theme of the Design Kits. This is a good way to grab some of the fun of the Design Kit or enhance the Design Kit you purchased.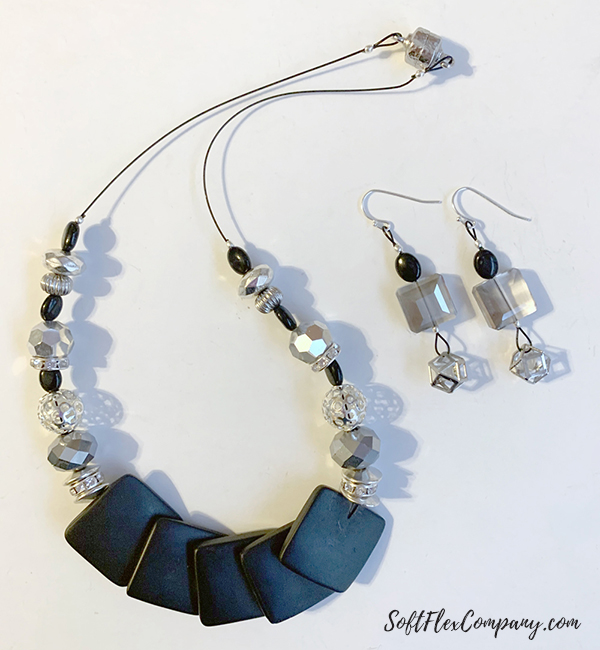 All of our kits are limited in inventory and include bead collections that you will not find elsewhere. Each kit is a mystery before we unbox it, but you will have a good idea what is in the kit before you purchase it. Check out the description of each kit. Sometimes we will give you subtle hints on the colors and jewelry components inside. Other times, we won't be as sly, we will impart the secrets of the beading supplies before you buy them - but only just a hint or two. We want our Design Kits to be a magical unboxing. Open your kit with fresh eyes and explore jewelry. You can also unbox your kit when Sara does and follow along with her. Make the design she makes - as she makes it. This is a great way to become a better beader!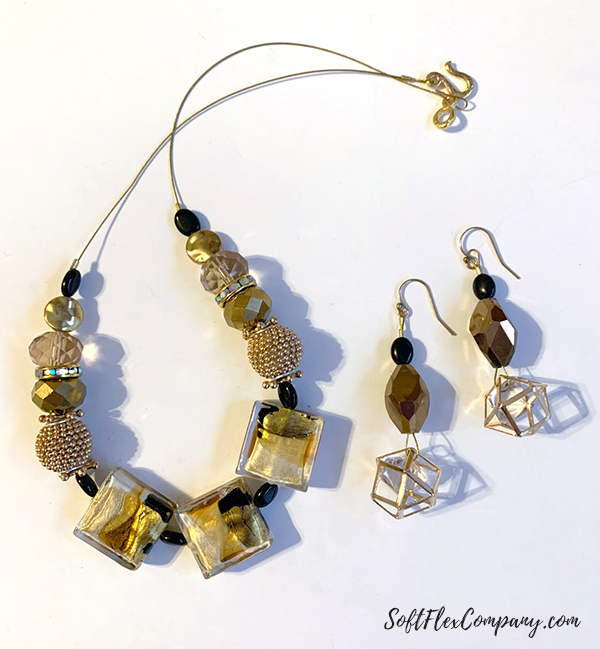 Dahlia Designs - Jewelry and More (Deb Houck)
Deb Houck, Dahlia Designs - Jewelry and More, wowed us with a video in our VIB group this month. We always encourage photos of finished jewelry from our latest kit. But, feel free to show us a video of your work! We were happy to see the finished jewelry Deb made with her kit.
If you purchase a Design Kit, all you will need to finish a bunch of jewelry, from the kit, is a basic set of tools. Crimping Pliers and Cutters, for the most part, are all you have to have on hand. Occasionally we will surprise you with a jewelry medium that might require a different tool. But we will never sell a kit that requires tools that a beginner cannot easily get their hands on.
This video shows you some of the unique jewelry pieces you can make from a kit. Depending on the style of jewelry you make, you can make one kit turn into many jewelry designs. Deb gives some insight into what is in a kit and how far it goes. Kits are a great way to load your beading supplies for one low price. Keep the kit separate and you can design with a theme in mind. If you just want to beef up your beading toolkit with varied supplies, you can add the components to your beading supplies as a collection of parts - it is up to you!
From Deb:
The mystery Design Kit, called Metallic Sparkles, by Soft Flex, and the coordinating Silver Sparkle and Gold Sparkle strands are just beautiful! I work mostly with silver, so I enjoyed going a bit out of my comfort zone using brass, copper, and gold as well. Once I got started using the kit, I didn't want to stop until I finished it and that is pretty much what I did. I LOVE the beading wire (Antique Brass) provided in the kit, and there were so many sparkly pretties to play with it was hard to choose which ones to use first. Also, I had the opportunity to really try out the Crimp Tubes in various metals and they are the best I've ever used!
Deb Houck, Designer/Maker/Owner of Dahlia Designs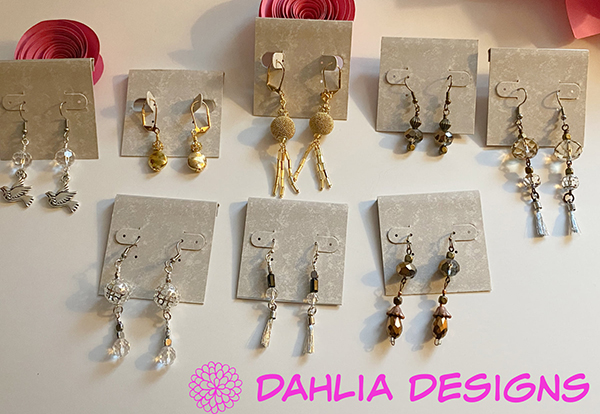 If you enjoyed her Metallic Sparkles video, make sure you check out her video featuring finished jewelry from our White Christmas Design Kit. And don't forget to like her videos and subscribe to her channel to see more designs!
VIB Group Member Designs
We gathered a small assortment of fun designs from our VIB Facebook group. There were so many wonderful ideas and jewelry pieces. You really need to join our group to see them all. A lot of our members also have stores online. If you see a design you love, make sure you let the designer know. They may sell you that design or at least let you know how they made it. We would love to see your work too, join us today!
VIB is a great place to visit during the COVID-19 pandemic. It is a place to chat and meet new friends. It is a great way to be social during quarantine. Stay healthy and stay at home. You can learn a new tip or technique daily. You can get inspired by the gorgeous jewelry designs other people in the community post. You can also get your own jewelry gently critiqued if you want pointers on how to make your designs really stand out. We love wallflowers and chatty designers alike. Lurk or showcase your talent. You are going to love our fun club.
If you would like to see more Fall Masterpiece jewelry designs, go to our VIB group. In the 'Search this group' field (or magnifying glass icon on the upper right), type or paste this: #fall. This will search the Fall Masterpiece inspired designs we hash tagged.
See more of her designs in her Etsy Shop.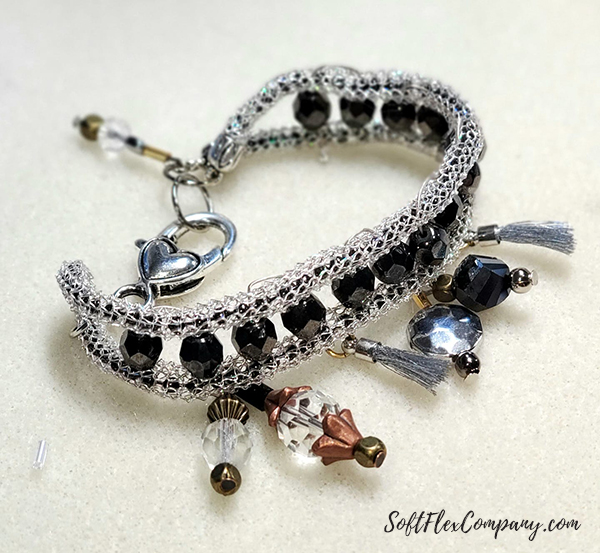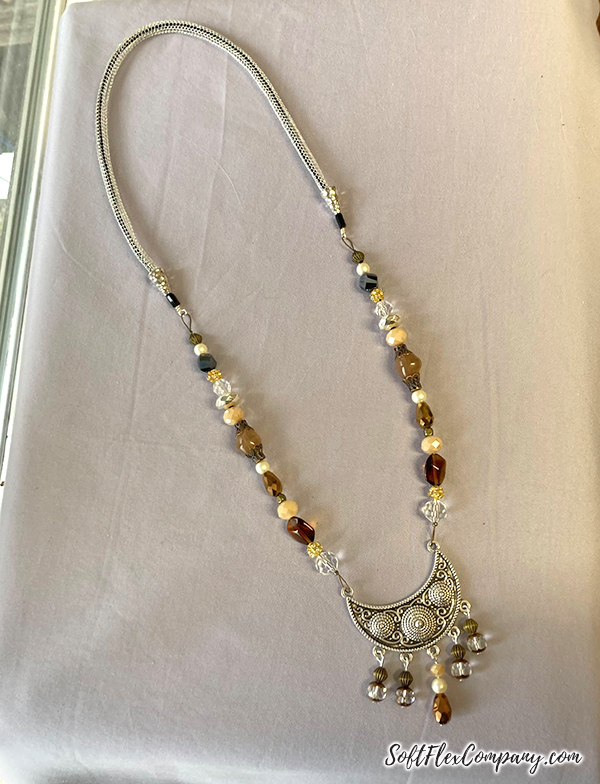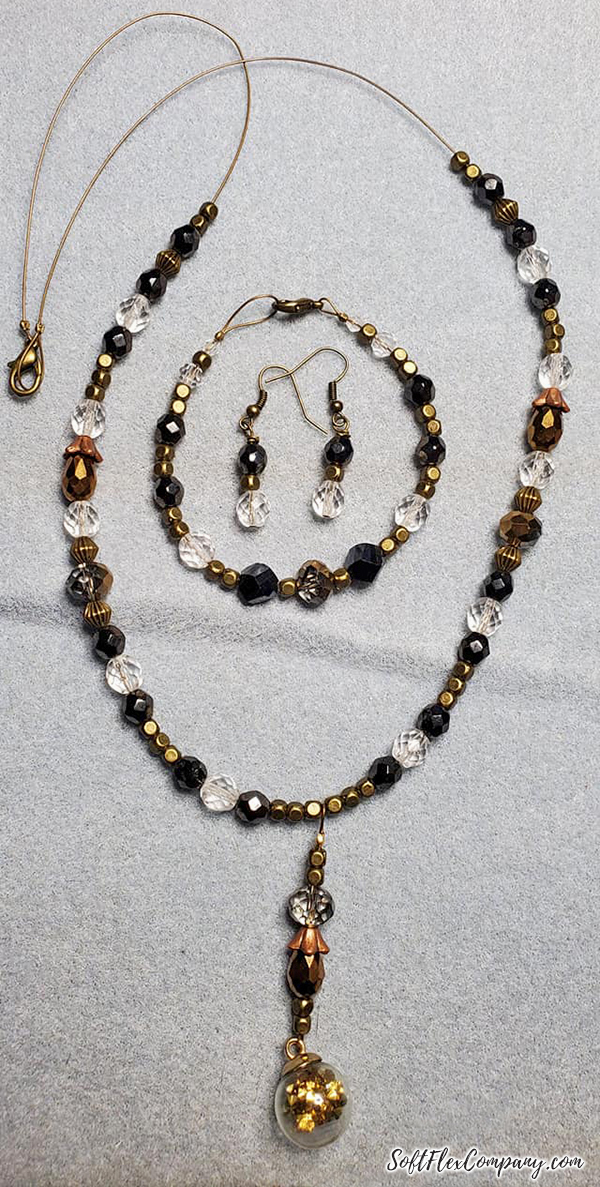 Designed by Soft Flex VIB Studio Member: Carey Marshall Leimbach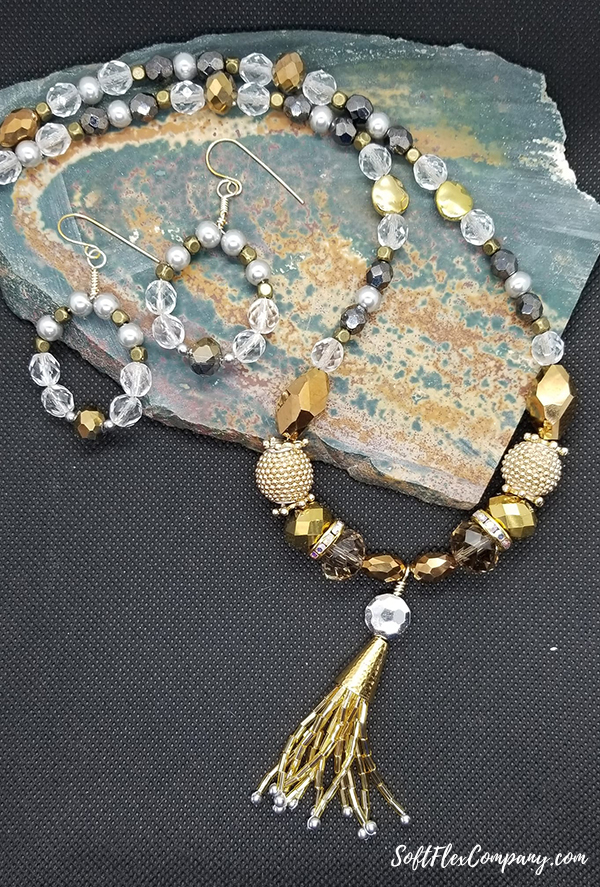 See more of her designs on her Facebook page and on her Instagram page.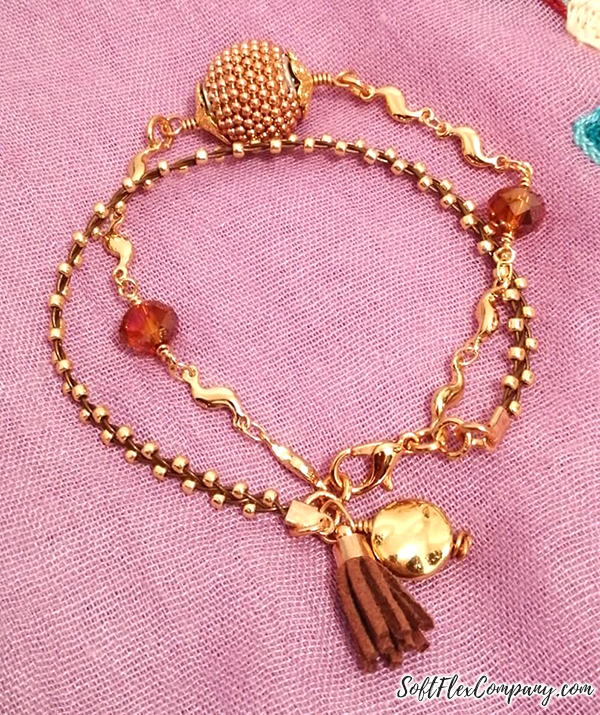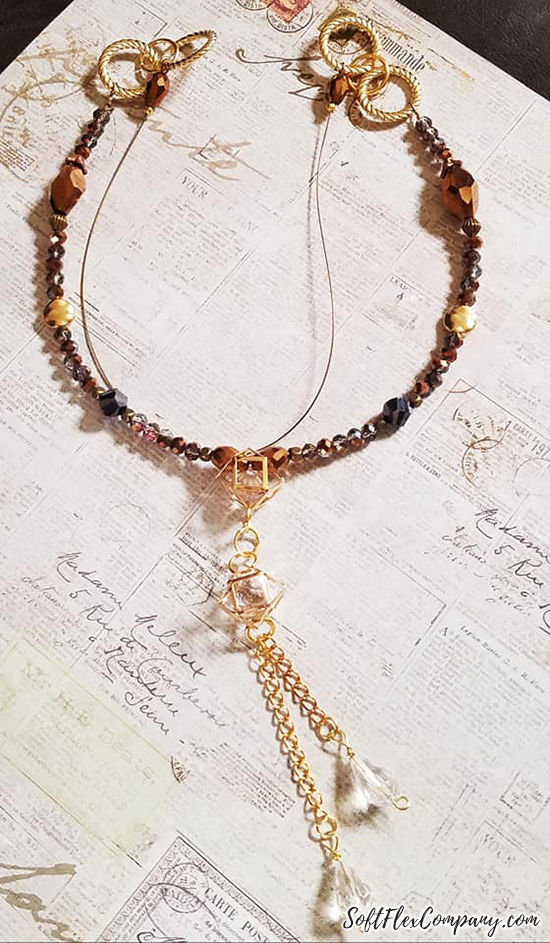 See more of her designs on her Ebay page.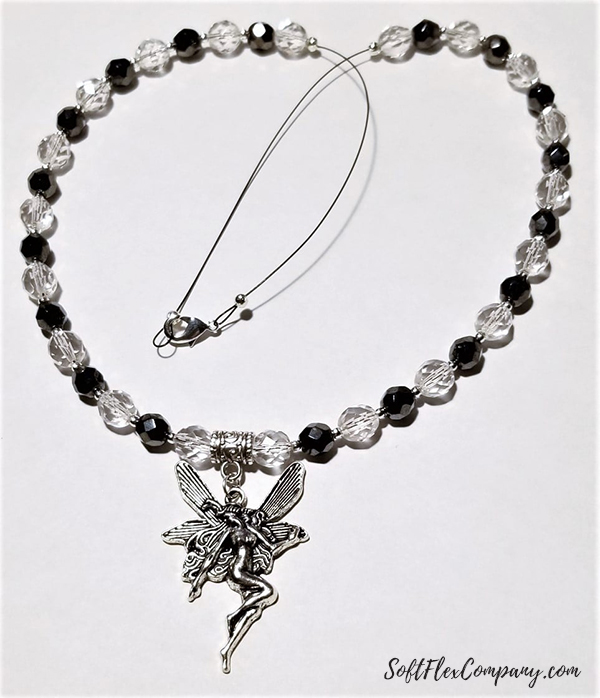 See more of her designs in her Etsy Shop.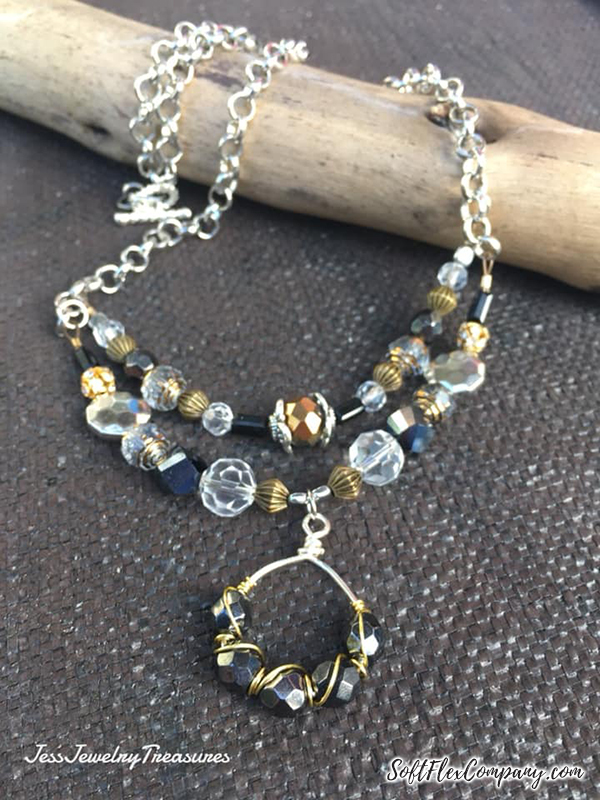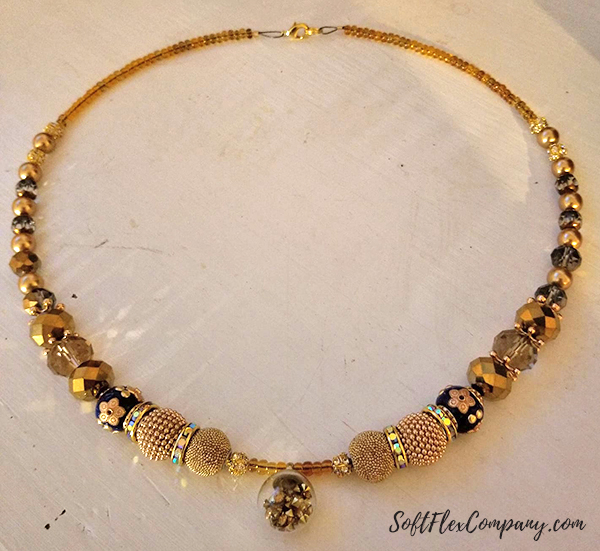 Designed by Soft Flex VIB Studio Member: Mercedes MillerBartley
See more of her designs on her Etsy page.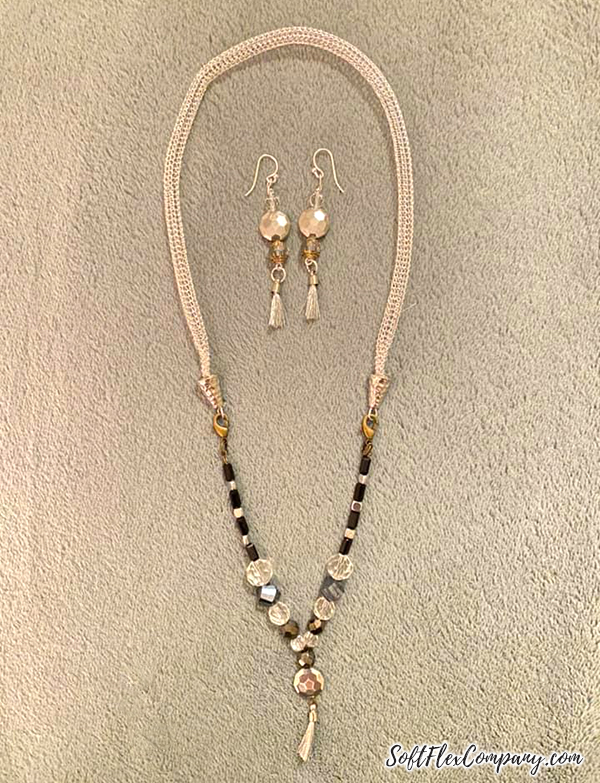 See more of her designs on her Facebook page.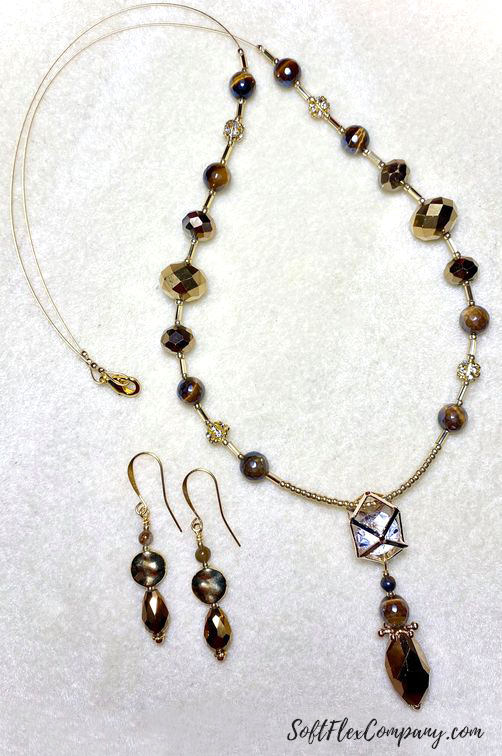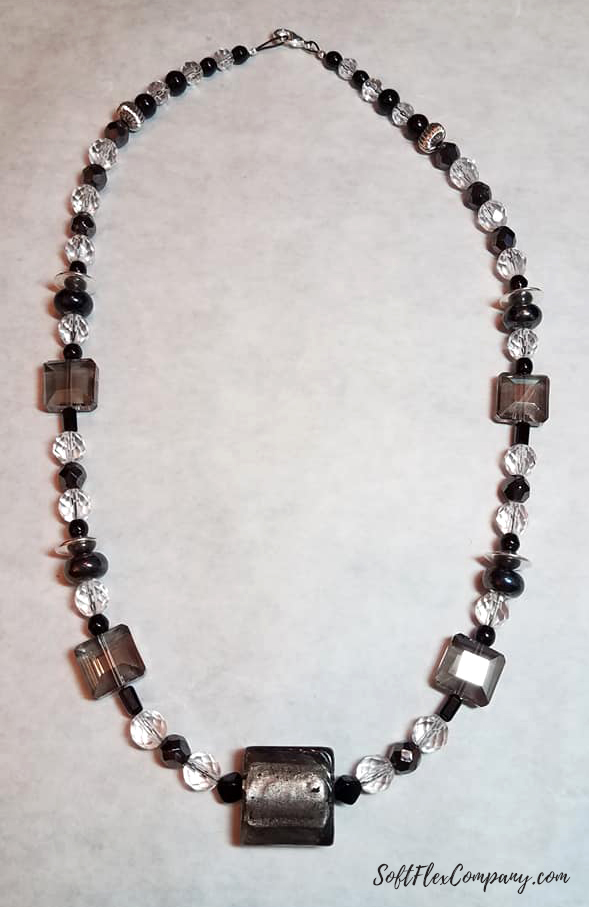 Join our Facebook group – VIB. Stay in the know. Stay up to date. From our bead shows to our video shows and sales, you can stay in touch with us. The community is full of artistic and helpful beaders and crafty people. Inspire and be inspired. Share your pictures and get the beading bug from others!
Visit the Soft Flex Company YouTube Channel!
---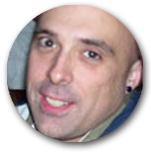 Blog contributor Thomas Soles loves Jazz Age writers and crunchy french fries. His favorite gemstones are Lapis and Pietersite. His favorite hobby is day dreaming. And his favorite mustache is Freddie Mercury's. As you can see, he has a healthy (or possibly unhealthy) sense of humor. You can write to him at Thomas@SoftFlexCompany.com