Welcome to Kit Day! This is our favorite day of the month. Our office hums with excitement as Sara goes live on Facebook and unboxes our latest mystery themed design kit. She shows off the contents and shows you how to make jewelry. If you have the kit at home, you can follow along or make your own unique jewelry designs. Our VIB community, on Facebook, also feels the buzz. The VIB members post their jewelry designs for all to see. There are lots of high spirits and creative energy. Join our group, if you have not already, and post your own jewelry for all to see! Let's celebrate Kit Day!
Join us live on Facebook, today. We are going to open our La Fleur Design Kit (Sold Out). Sara will show you how much fun our kits are and she will show you how to make some artistic jewelry. Our Facebook videos are almost like a free jewelry making class online. Get a crash course on how to design and finish your favorite new necklace.

On today's blog, we will look at a stunning collection of jewelry designs from our last kit. The Painted Sunflowers Design Kit (Sold Out) was a reverent nod to the lush colors of Van Gogh's brushwork. Vincent Van Gogh was enamored of the living beauty of sunflowers. These amazing heliotropic marvels of nature are a stunning paradigm of beauty. Van Gogh captured these sun worshippers with an intimate eye. We wanted to capture the lush colors of Van Gogh's palette. We think we hit the mark. Let's look at some jewelry made using this kit. We will see what Sara created and then take a look at the gorgeous jewelry from our VIB Facebook group.
Our Newest Kit: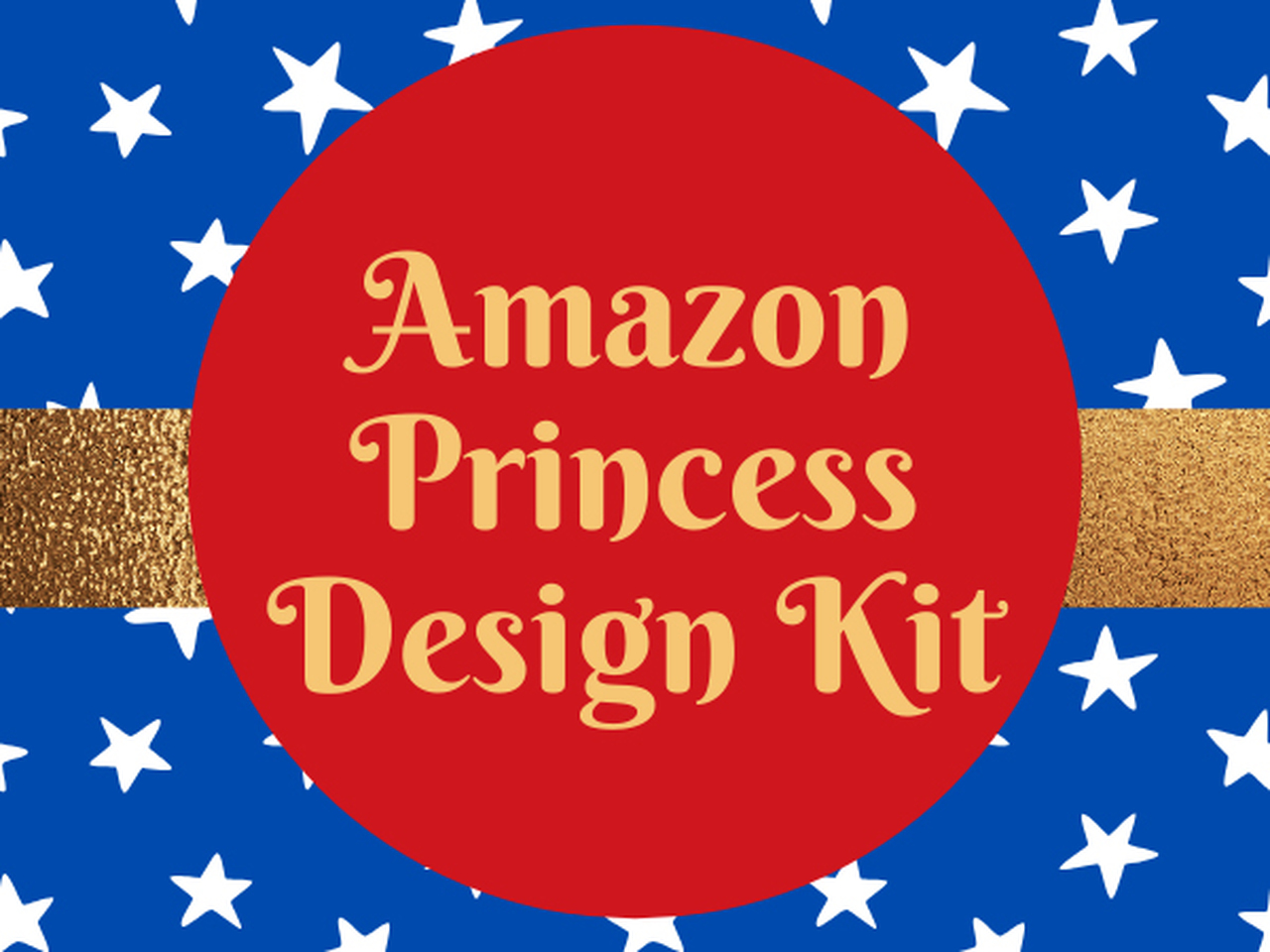 The Amazon Princess Design Kit is a jewelry kit worthy of the champion of the gods.
You do not need a throne on Olympus to enjoy this kit. But it will unlock a powerful arsenal of jewelry components. Inside this majestic kit are the components needed to design your own golden Lasso of Truth. Wield a pair of bracelets crusted in deep blues and vivid reds. Or create a lush tiara that would make Aphrodite proud. Celebrate the savage beauty and ferocity of everybody's favorite Amazon Warrior. You are confident and beautiful and this kit will make you a woman of wonder!
Sara will be doing a live broadcast on the Soft Flex Facebook page, with the Amazon Princess Design Kit, on Wednesday, May 27th at 1pm (PST).
If you'd like to join us in the design challenge next month, buy this kit and challenge yourself to try something new and unexpected. If you are new to beading, this kit comes with findings, beads, wire, and surprises.
Supplies are very limited. Don't miss out!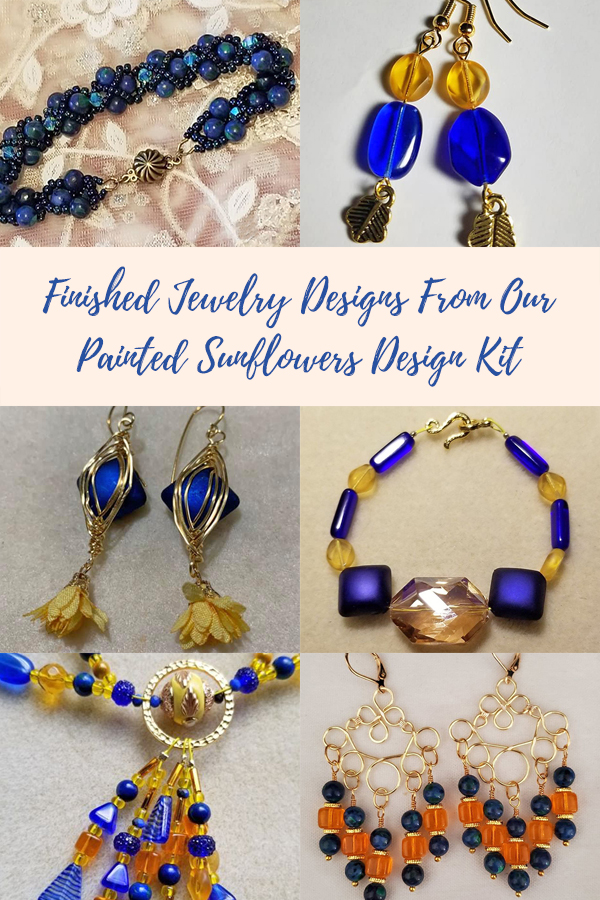 Sara Oehler Designs
Do you need a quarantine hobby? Many of us are stuck at home while the threat of the coronavirus rattles the world. A craft or hobby can be an immense help in keeping your mind focused and off the the troubles. It is good to take time to create and appreciate beauty and not lose yourself in the dark clouds. Our mystery themed jewelry design kits are a great way to keep your mind sharp and participate in a community activity - without leaving the house.
Our kits are full of beads, wire, and components. If you have basic tools, you have all you need to make a bunch of wonderful jewelry. Each kit has a theme. We explore holidays, topical social trends, empowering themes, and so much more. Each kit is full of goodies that will stimulate you and push you to design something you never thought possible. If you are a member of our Facebook group, you can find gentle guidance or helpful tips.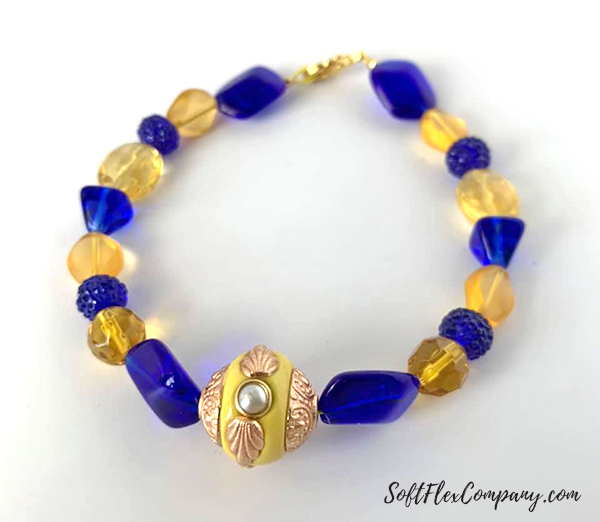 Hurry! All of our kits are unique and limited in inventory. We have expanded the release quantity of each new kit, but they are still selling out super fast. Once they are gone, they are gone for good. You can enhance your kit with bead strands and bead mixes that follow the theme of the kit. We also build new Trios Beading Wire Packs if we really love a new kits theme.
We would love to see your kit creations. Make sure your grab our newest kit before it sells out. The Amazon Princess Design Kit is sure to spark your creative fire. This kit is a collection of themed components that will stir memories of Lynda Carter taking charge during an explosive crisis or Gal Godot challenging the entire front in WWI. Wonder Woman is a strong symbol of feminine strength and beauty and we wanted to share our beaded interpretation of our favorite Amazon Princess.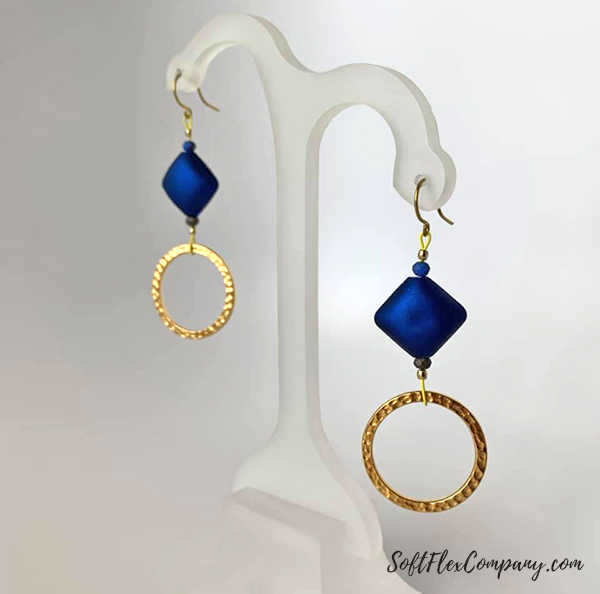 Don't miss out. Our kits are super fun. Watch Sara create something with her kit on Facebook. If you own the kit, you can unbox it when it comes in the mail - OR - you can make every month magical and wait until Sara opens hers to open yours. Just like Christmas in July! If you want, you can follow Sara's lead and make what she makes. Her easy to follow instructions are perfect for a beginner. If you are a designer, Sara is great for inspiration.
If you get a kit and want to join the fun, wait until Sara opens her's live to post it on our Facebook group. Once she unboxes the kit, our group is a gallery of kit creations. We encourage everybody to post their jewelry. We want to see what you made with your kit. It is wonderful to see how a single kit can spawn so many unique jewelry items. If you want the opportunity to win your next kit for free, include the hashtag Sara mentions during her live show. Every hashtagged design is an entry to win the next month's kit. You can post one photo with ten jewelry designs for ten entries or ten photos with single designs. There are no limits to the finished jewelry pieces you post. You do not have to be a maestro to win either - we draw using a random number generator. You are as likely to win as the designer that has made jewelry for thirty years. Good luck, let's see your shiny stuff!
VIB Group Member Designs
We gathered a small assortment of fun designs from our VIB Facebook group. There were so many wonderful ideas and jewelry pieces. You really need to join our group to see them all. A lot of our members also have stores online. If you see a design you love, make sure you let the designer know. They may sell you that design or at least let you know how they made it. We would love to see your work too, join us today!

If you would like to see more Painted Sunflowers jewelry designs, go to our VIB group. On the left hand side of the page, in the 'Search this group' field, type or paste this: #sunflower. This will search the Van Gogh inspired designs we hash tagged.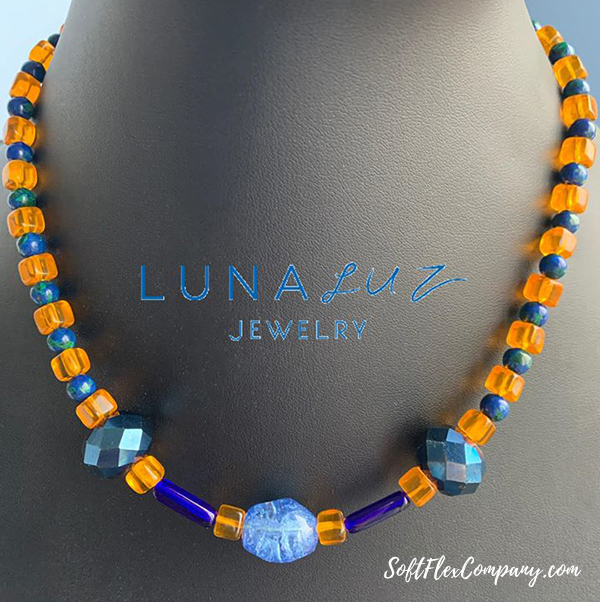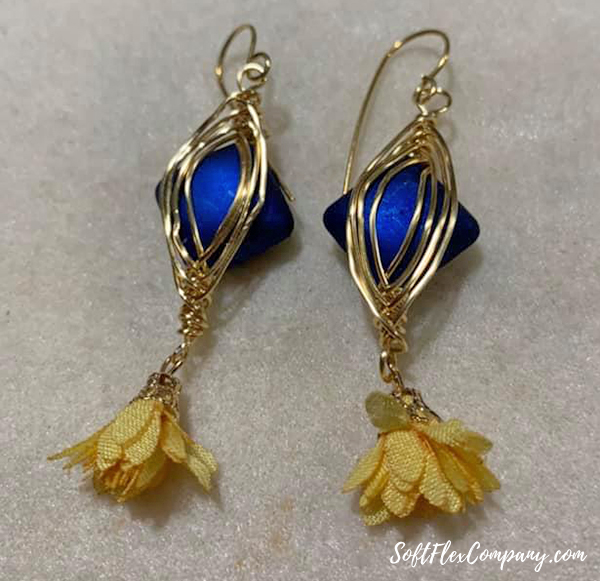 See more of her designs in her Etsy Shop.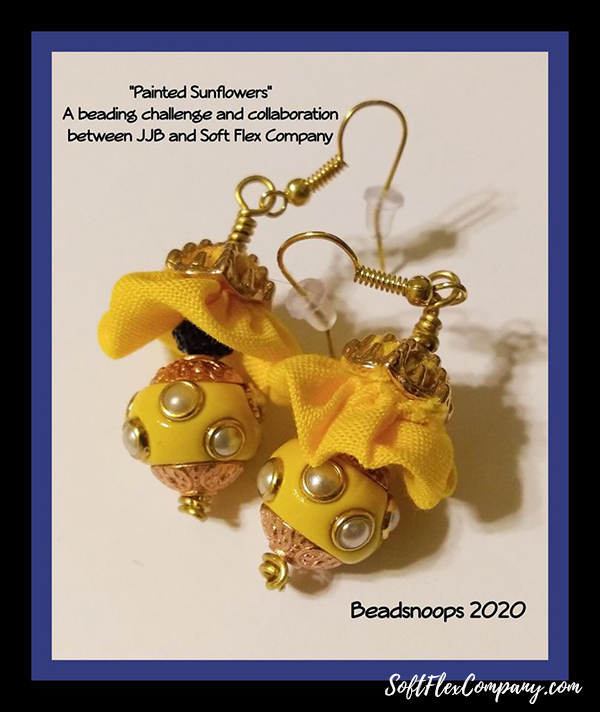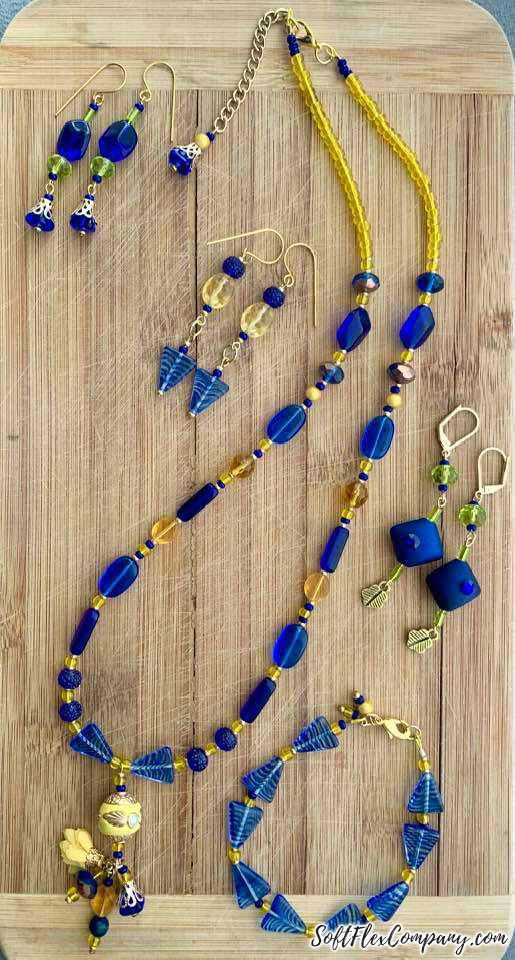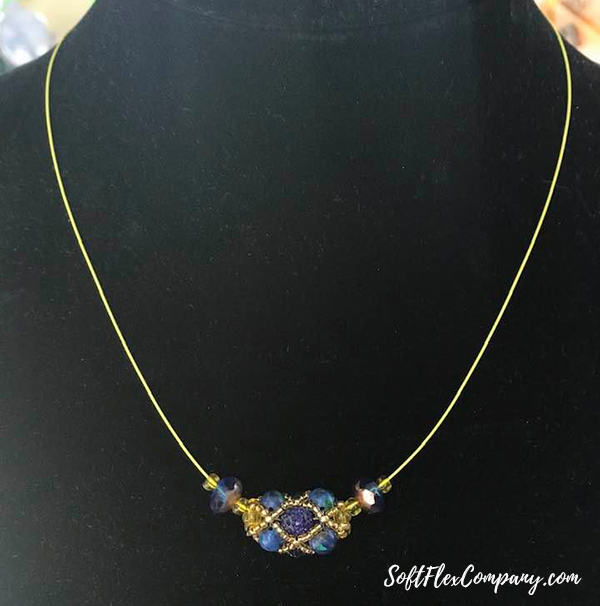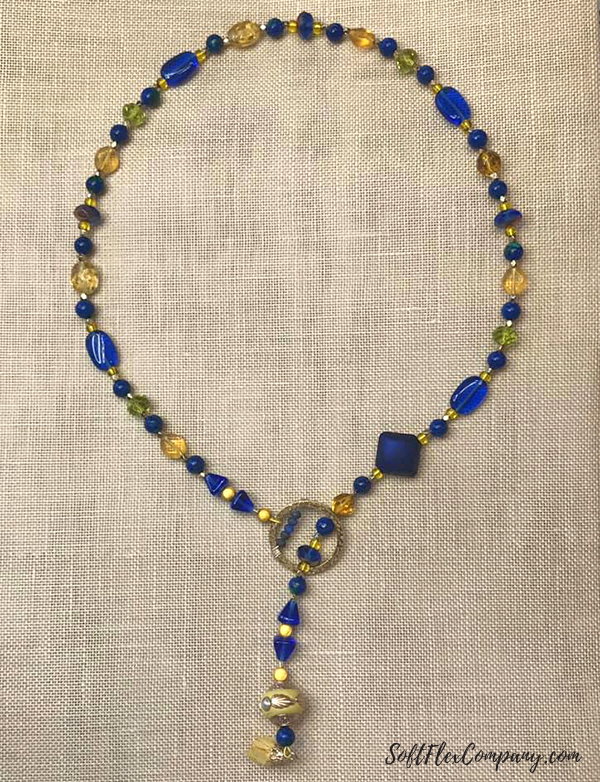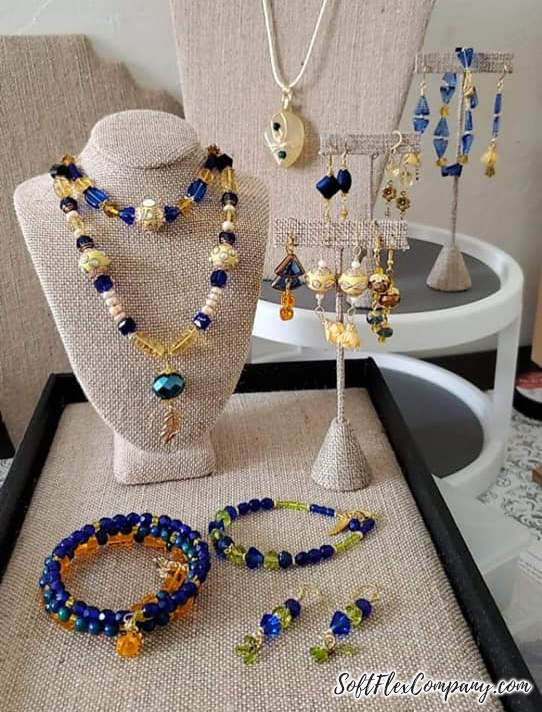 See more of her designs on her Facebook page.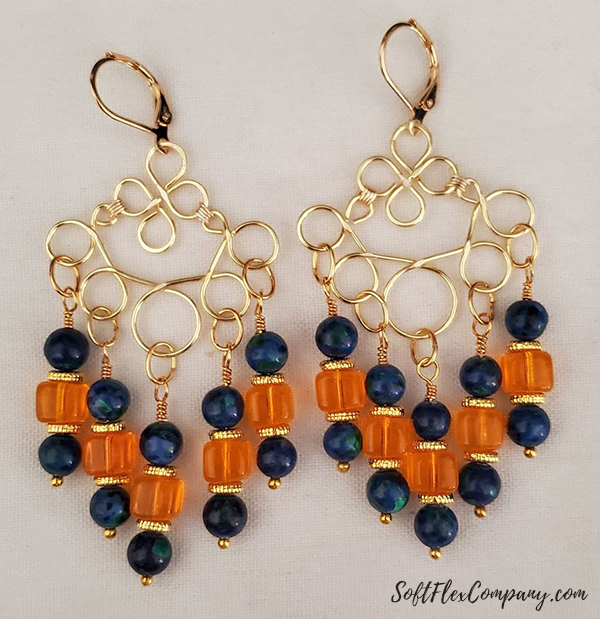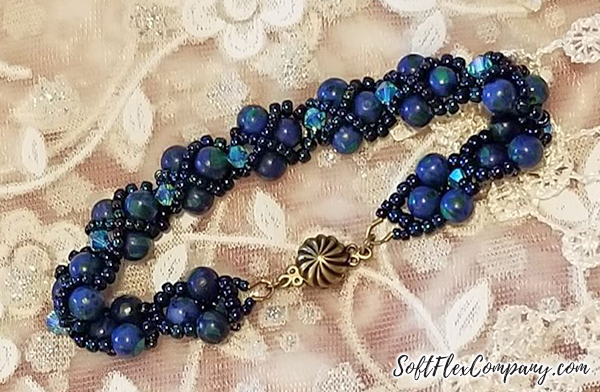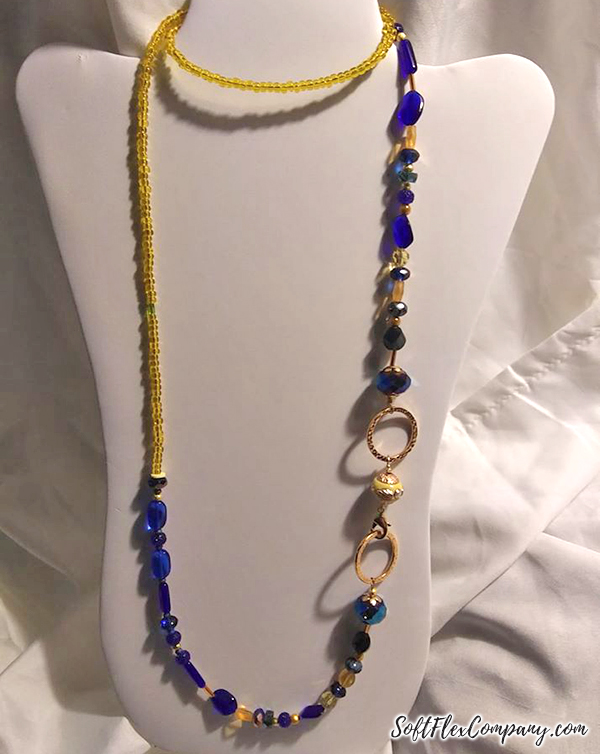 Designed by Soft Flex VIB Studio Member: Mercedes MillerBartley
See more of her designs on her Etsy page.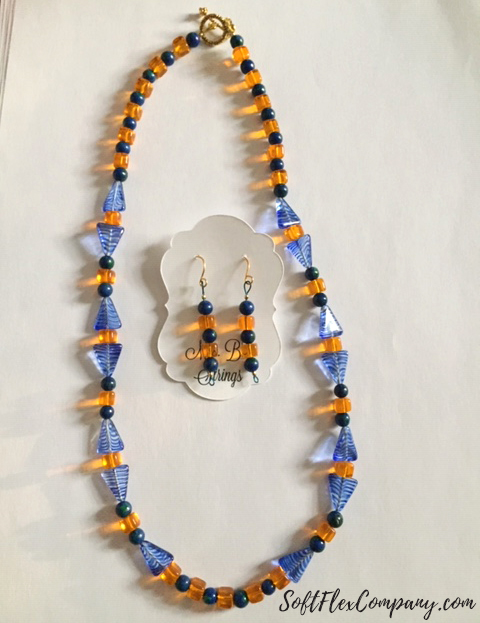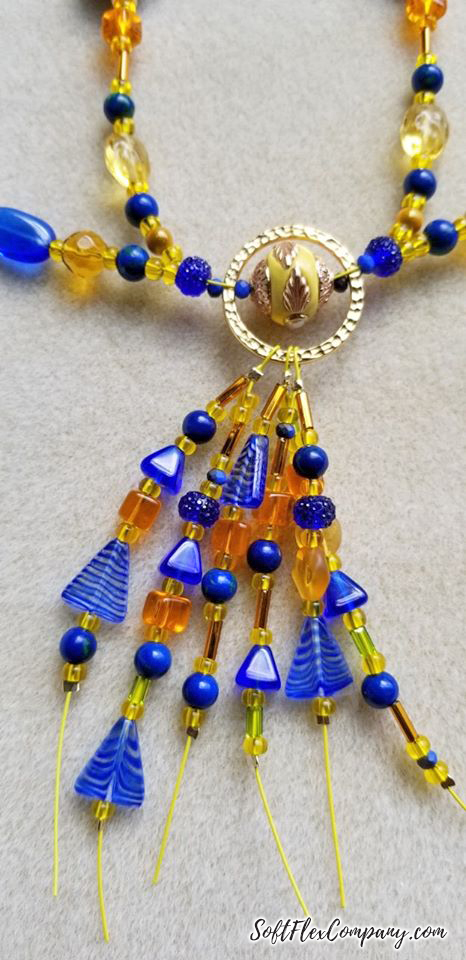 See more of her designs on her EBay page.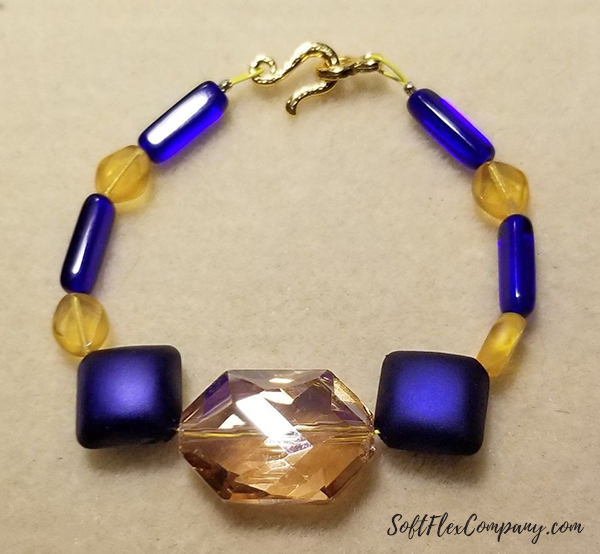 Designed by Soft Flex VIB Studio Member: Terry Murphy Matuszyk
See more of her designs in her Etsy shop and on her Facebook page.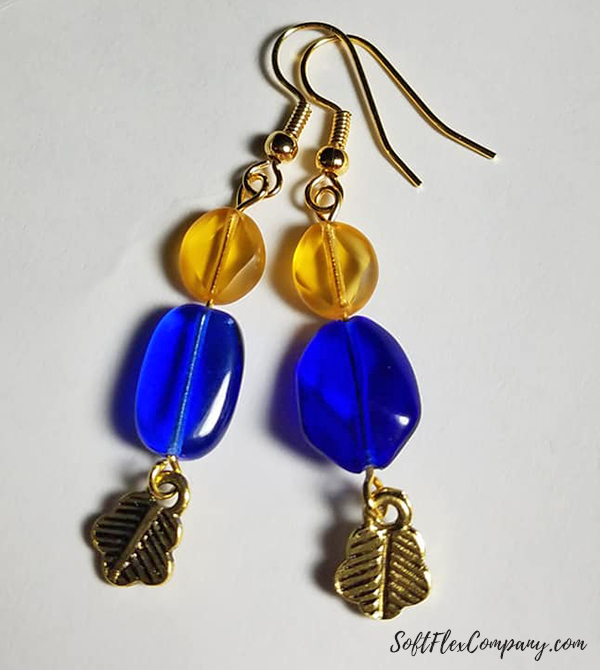 See more of her designs on her website.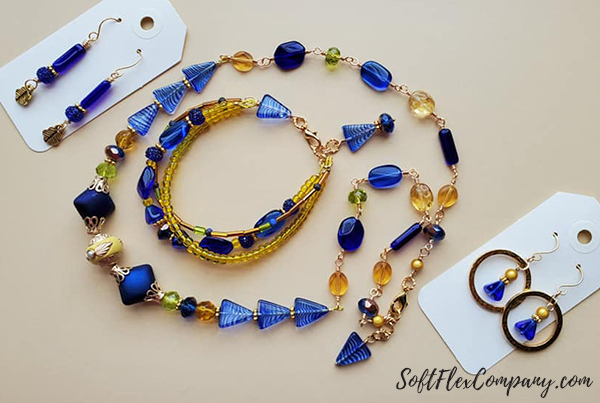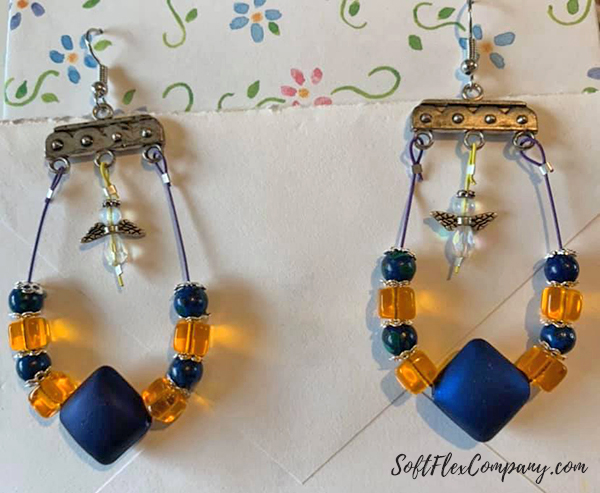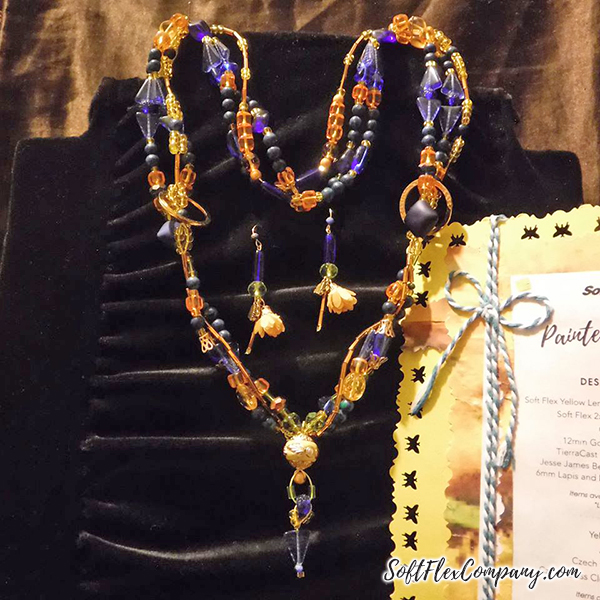 Join our Facebook group – VIB. Stay in the know. Stay up to date. From our bead shows to our video shows and sales, you can stay in touch with us. The community is full of artistic and helpful beaders and crafty people. Inspire and be inspired. Share your pictures and get the beading bug from others!
Visit the Soft Flex Company YouTube Channel!
---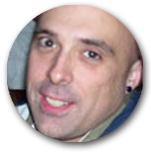 Blog contributor Thomas Soles loves Jazz Age writers and crunchy french fries. His favorite gemstones are Lapis and Pietersite. His favorite hobby is day dreaming. And his favorite mustache is Freddie Mercury's. As you can see, he has a healthy (or possibly unhealthy) sense of humor. You can write to him at Thomas@SoftFlexCompany.com