Welcome to Kit Day! Spring is in the air. Vibrant colors paint our world as winter recedes and life is renewed. Today is a fantastic day for inspiration and creation. Let's learn how to make jewelry that is as colorful as the season. Kit Day is a Soft Flex Company 'holiday'. If you are a crafter or maker, you are going to want to join us for a live jewelry demonstration. Today, we are unboxing our latest jewelry making kit - Egg Hunt. We are announcing our newest kit - Resort Chic. And we are checking out the finished jewelry designs from our last kit - Pretty as a Peacock. Our finished jewelry showcase features jewelry designs from our employees, our VIB Facebook community and our friends. Kit Day is a day for joyful beading and fun. Let's celebrate Kit Day!

Visit us live on Facebook, today. We are going to open our colorful Egg Hunt Design Kit (Sold Out). Sara will show you how much fun our beading kits are and she will show you how to make some artistic jewelry. Our Facebook videos are almost like a free jewelry making class online. Get a crash course on how to design and finish your favorite new necklace.
If you are part of our beading community, you probably look forward to Kit Day as much as we do! Today, we are going to strut our stuff! We are looking at designs from Soft Flex jewelry designer Sara Oehler and members of our VIB community. The Pretty as a Peacock Design Kit (Sold Out) was as colorful as the bird itself. This kit was a glowing mix of extravagant turquoise with a touch of brilliant blue and bright green. We have an unboxing video from jewelry designer Deb Houck. Her video is a quick way to learn about the contents our kits. We have a look at finished designs from Kim Weatherholt, from her YouTube channel. See the gorgeous designs she made with our kit. Members of our VIB group showed us their incredible finished jewelry. Our VIB members are designers, crafters, and beginners. VIB is a collective of people that love to create and learn. If you want to learn a new technique, this is the group for you! If you want to be inspired or inspire others, you are going to cherish this community!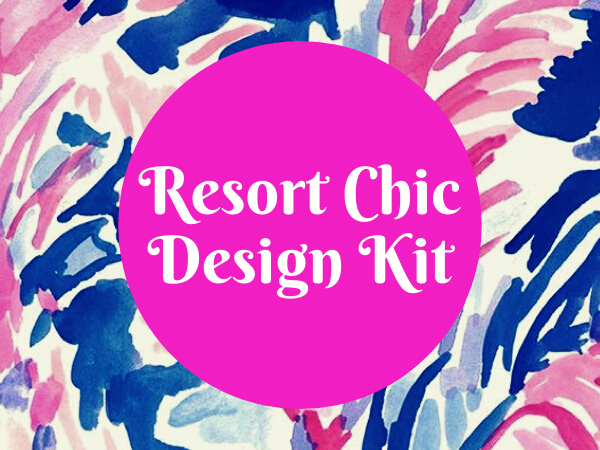 Resort Chic is a jewelry making kit that celebrates the sunny state of mind of Lilly Pulitzer.
Lilly Pulitzer was a fashion designer and socialite. Lilly always looked at the bright side of things, she believed that color affects mood and you should be optimistic and hopeful. Life is a party, dress like you are the most anticipated guest! We celebrate her memory with summer style. Elegance can be casual and fun. Pink makes the boys wink. We added a splash of beads in tones of blue and purple. We sprinkled in some Palm Beach fun with sand dollars and seahorses. Being happy never goes out of style. Be the belle of the hot ticket haven with Resort Chic fashion.
Sara will be doing a live broadcast on the Soft Flex Facebook page and YouTube Page, with the Resort Chic Design Kit, on Wednesday, April 28th at 3pm (PT).
If you'd like to join us in the design challenge next month, buy this kit and challenge yourself to try something new and unexpected. If you are new to beading, this kit comes with findings, beads, wire, and surprises.
Our kits are great for skill building. We want our kits to feel challenging. We want them to be accessible for beginners and advanced designers alike, but we love to throw in elements that may seem difficult to test our beaders skills and make them think out of the box. We think jewelry is great when it is easy. But when you really have to engage your mind and process your materials and tools, we think that your jewelry has the potential to be life changing.
Supplies are very limited. Don't miss out!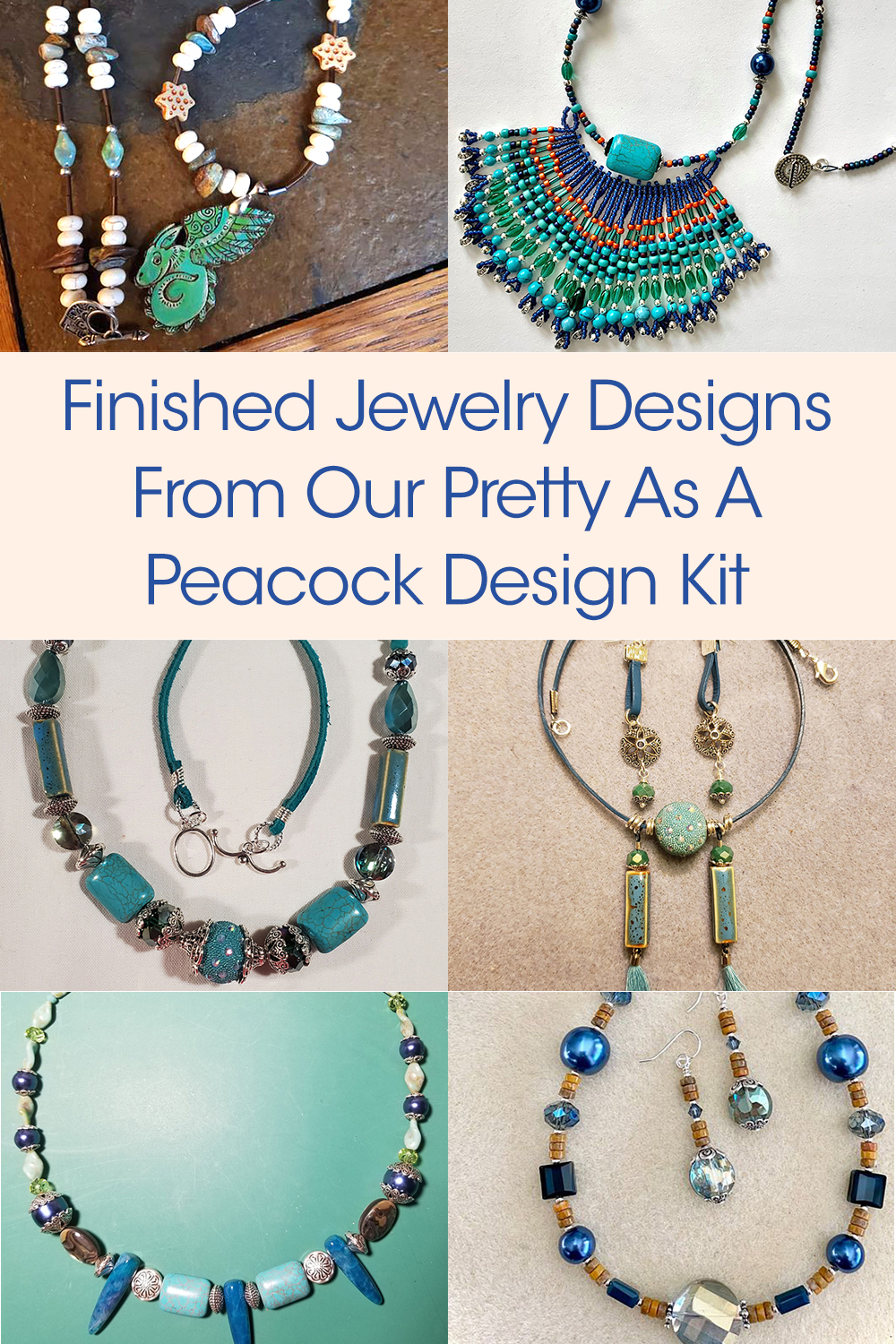 Sara Oehler Designs
Check out our newest kit! Each month we release a new kit and unbox the last mystery collection for our friends and fans. Our gallery staff puts the Design Kits together. They take a theme and run with it. These themes have explored so many fun worlds and ideas. We have looked at high magic fantasy with a unicorn theme. The romance of seaside Greek villages. We have looked to the holidays for inspiration and have celebrated the people we love. All of our kits are unique and are not sold elsewhere. There are often items in the kit that are exclusive to the kit, beads and components that are not available anywhere else. If you would like to purchase a kit, we release new ones towards the end of each month. Quantities are very limited, so make sure you grab one quick!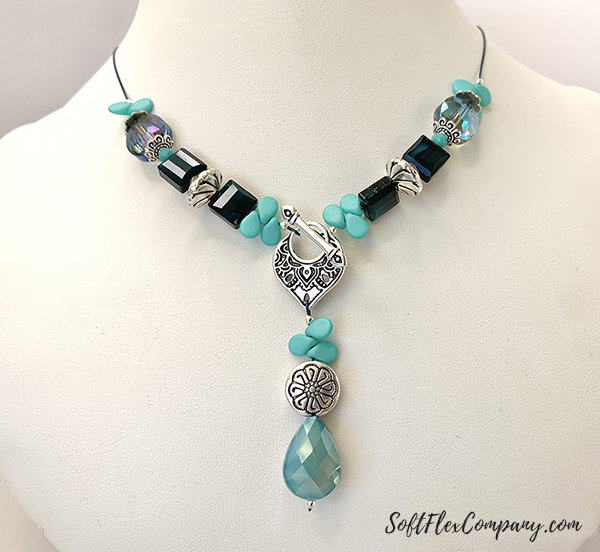 If you miss out on one of our jewelry Design Kits, there is still a chance to design with the color palette. We often follow up with Trios Beading Wire Packs and Bead Mixes that share the theme of the Design Kits. This is a good way to grab some of the fun of the Design Kit or enhance the Design Kit you purchased.
Watch Sara's Instagram Reels - Learn How To Make These Earrings In 30 Seconds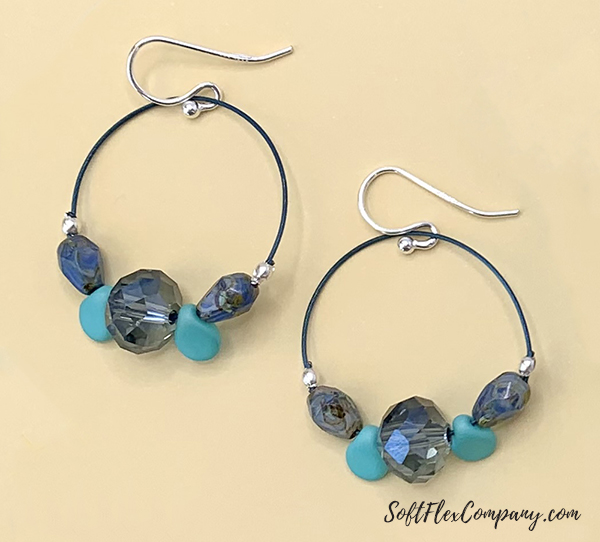 Check out this 30 second jewelry tutorial on Soft Flex Company's Instagram Reels! Sara shows you how to make Pretty as a Peacock earrings. This lovely jewelry design can be mastered in minutes! You only need a couple of beads, findings, and wire and you are on your way to learning how to make DIY jewelry that you will adore. If you purchased the kit, you can make these earrings yourself. Follow our page to see all of our fun designs!
Dahlia Designs - Jewelry and More (Deb Houck)
If you would like to learn more about our mystery themed design kits, check out this video from Deb Houck. She unboxes our Pretty as a Peacock Design Kit (Sold Out) and shows off the contents. You will get a sense of how much love we put into selecting everything that goes into these kits. The amount of contents and the unique items are well worth the money.
If you enjoy Deb's presentation, you can learn more about her here:
Spotlight On Our VIB Jewelry Making Community: Designer Deb Houck
Visit Deb's YouTube channels:
Dahlia Designs - Jewelry and More
Visit her Etsy shop:
MetalScrappinChick (Kim Weatherholt)
Kim Weatherholt showed off her finished designs from her Pretty as a Peacock Design Kit (Sold Out) on her YouTube channel. Our kits are self-contained. You can make a bunch of themed jewelry from a single kit. All you need are basic crimping pliers and cutters. You can also pepper in other elements and beads from your beading supplies if you want to make your own unique jewelry. If you enjoy this video, make sure you visit her channel for more fun!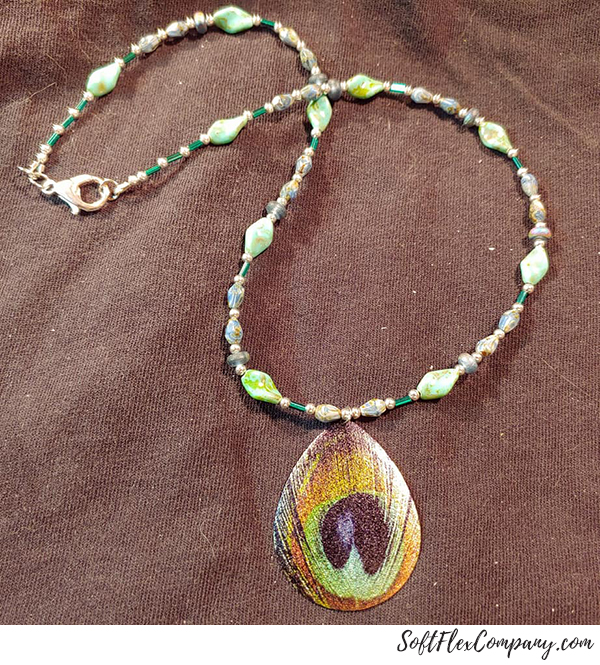 From Kim:
Hello! I am Kim Weatherholt from the bluegrass state of Kentucky - born and raised here. I have always been a very crafty person ever since I was a little girl, but I really got into making jewelry in teenage years. I enjoy making lots of different styles of jewelry but my favorite things to make are definitely girly and chic. I love using flower beads and anything sparkly. I love creating pieces that I would wear myself, but also pieces that would be suitable for all ages and styles. I consider myself a very versatile yet simple beaded and enjoy making beautiful jewelry!
Visit Kim's YouTube channel:
VIB Group Member Designs
We gathered a small assortment of fun designs from our VIB Facebook group. There were so many wonderful ideas and jewelry pieces. You really need to join our group to see them all. A lot of our members also have stores online. If you see a design you love, make sure you let the designer know. They may sell you that design or at least let you know how they made it. We would love to see your work too, join us today!
VIB is a great place to visit. It is an online bead gathering. It is a place to chat and meet new friends. It is a great way to be social if you are distancing. Stay healthy and stay at home. You can learn a new tip or technique daily. You can get inspired by the gorgeous jewelry designs other people in the community post. You can also get your own jewelry gently critiqued if you want pointers on how to make your designs really stand out. We love wallflowers and chatty designers alike. Lurk or showcase your talent. You are going to love our fun club.
If you would like to see more Pretty as a Peacock jewelry designs, go to our VIB group. In the 'Search this group' field (or magnifying glass icon on the upper right), type or paste this: #peacock. This will search the inspired designs we hash tagged.
Designed by Soft Flex VIB Studio Member: Carey Marshall Leimbach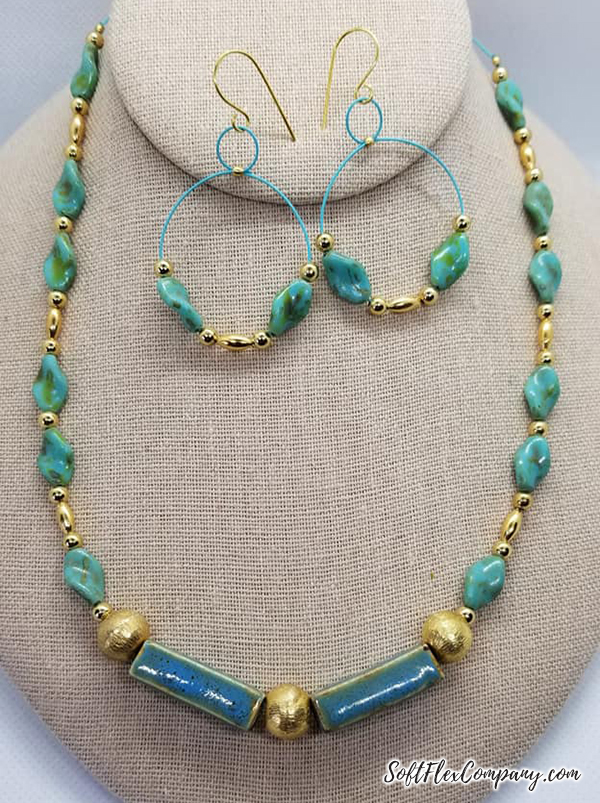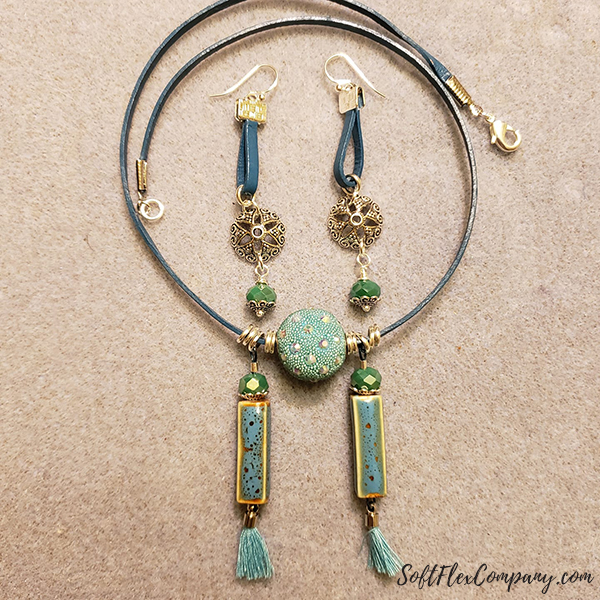 Designed by Soft Flex VIB Studio Member: Christine Monique Ely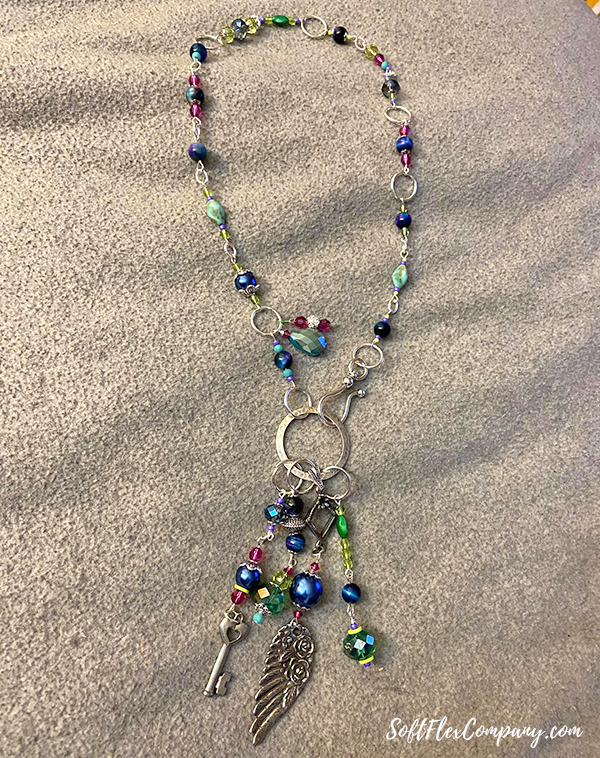 Designed by Soft Flex VIB Studio Member: Sherry Rockel Beltram
See more of her designs on her Etsy page.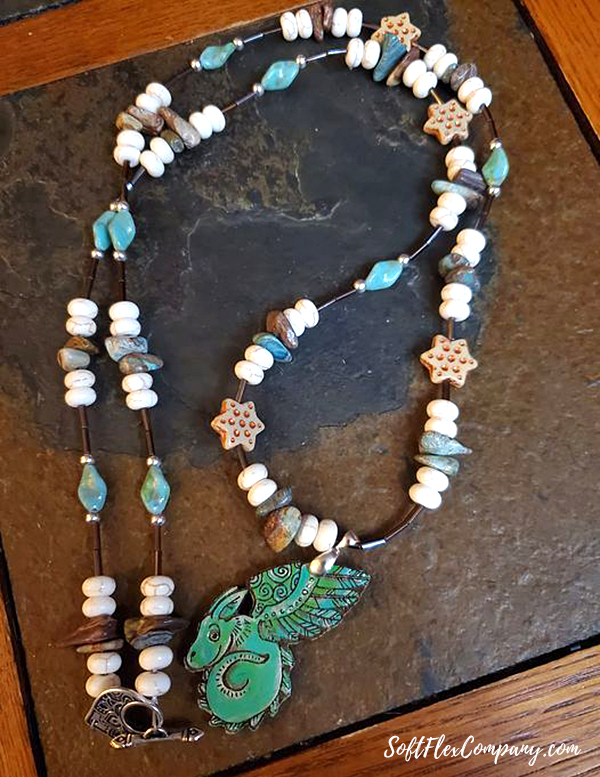 See more of her designs on her Facebook Page.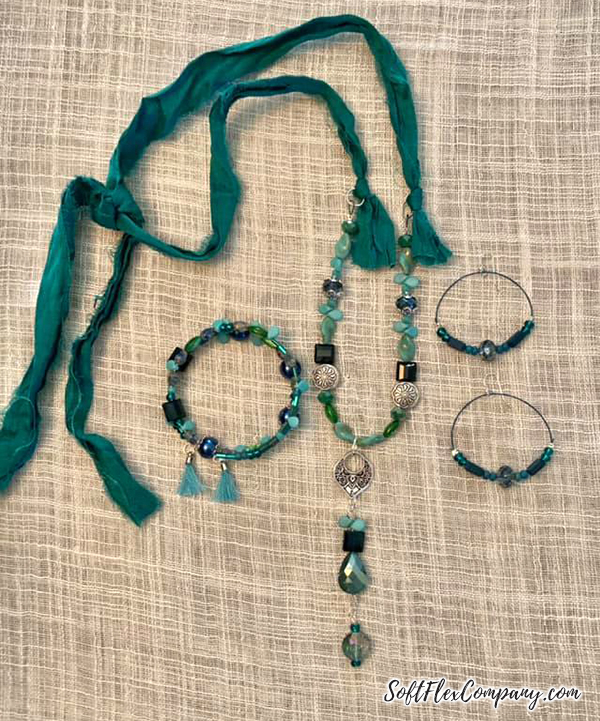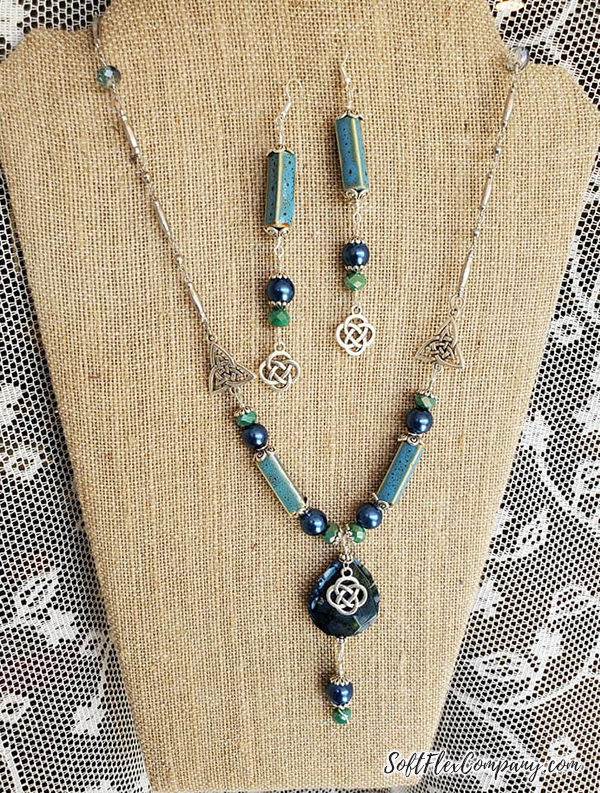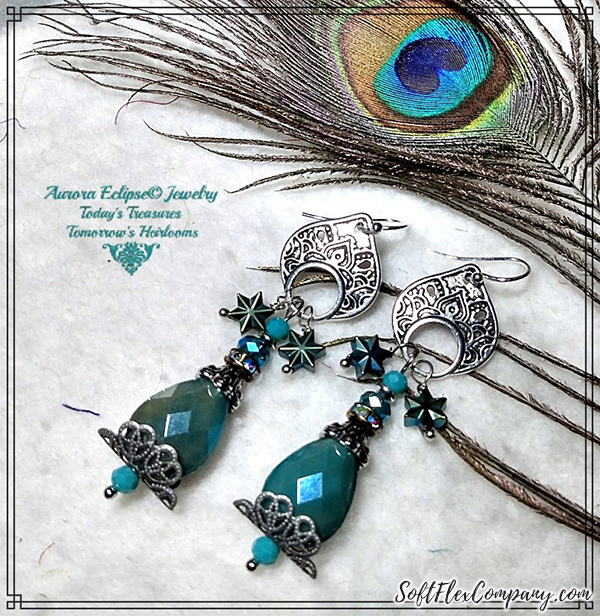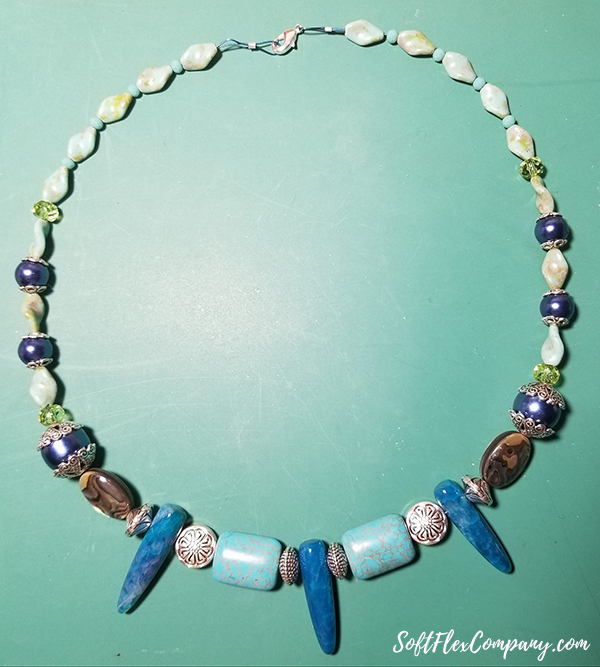 Designed by Soft Flex VIB Studio Member: Mercedes MillerBartley
See more of her designs on her Etsy page.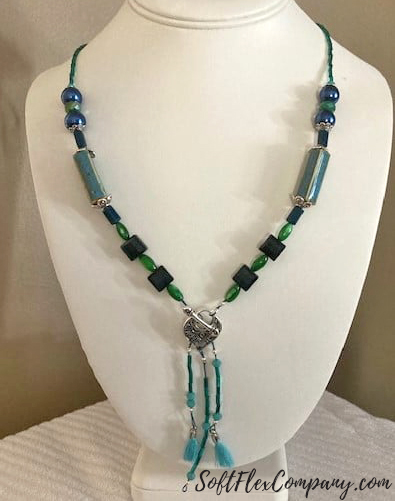 See more of her designs on her Ebay page.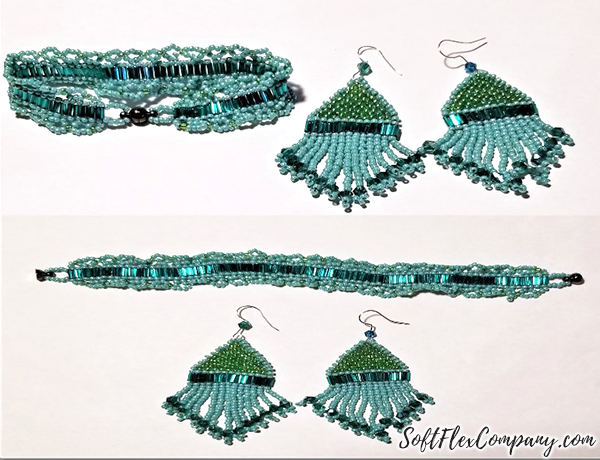 See more of her designs on her Facebook page.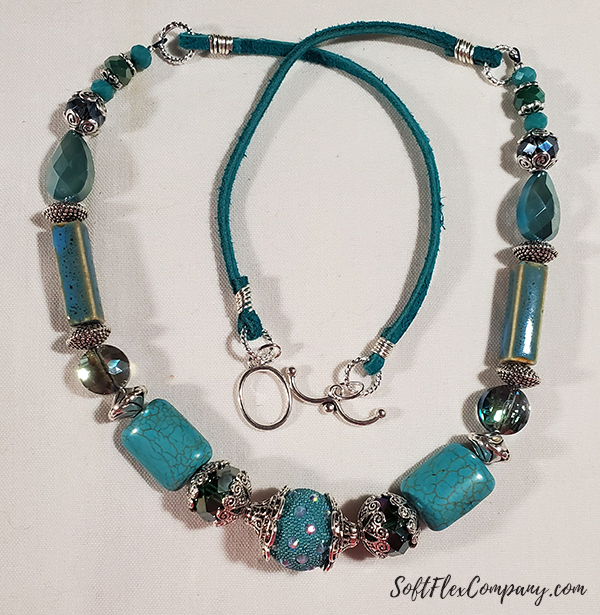 Designed by Soft Flex VIB Studio Member: Terry Murphy Matuszyk
See more of her designs in her Etsy shop and on her Facebook page.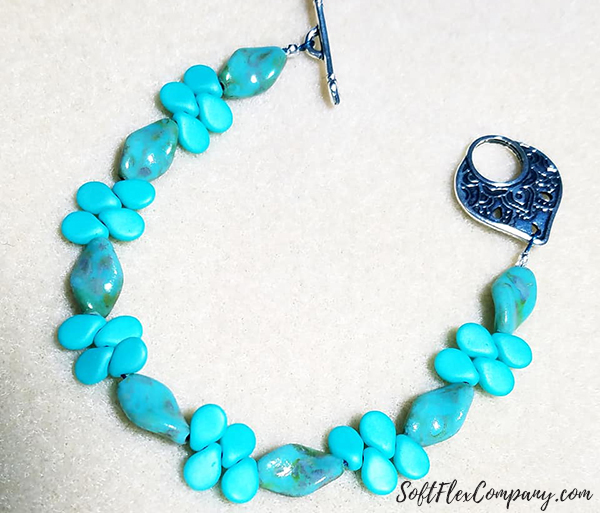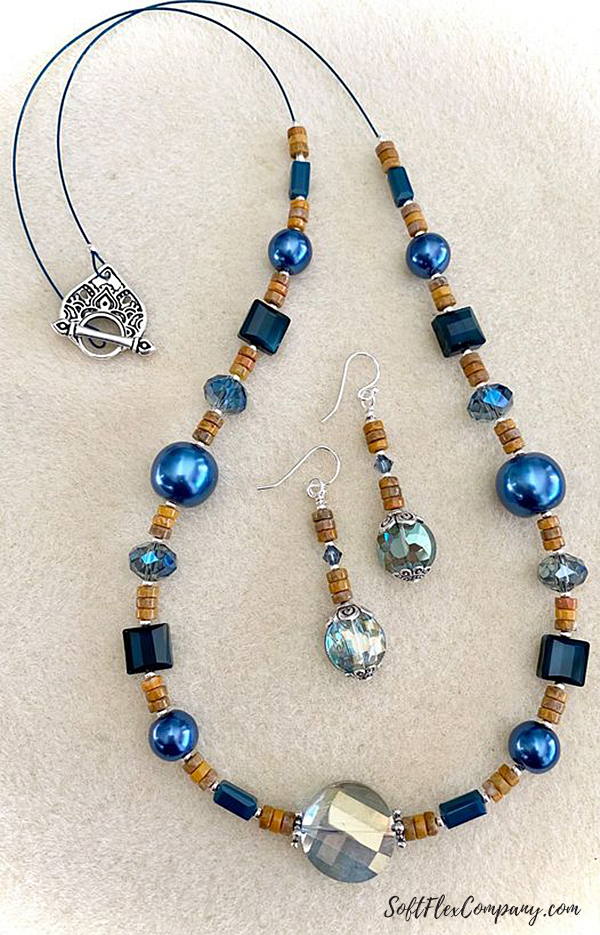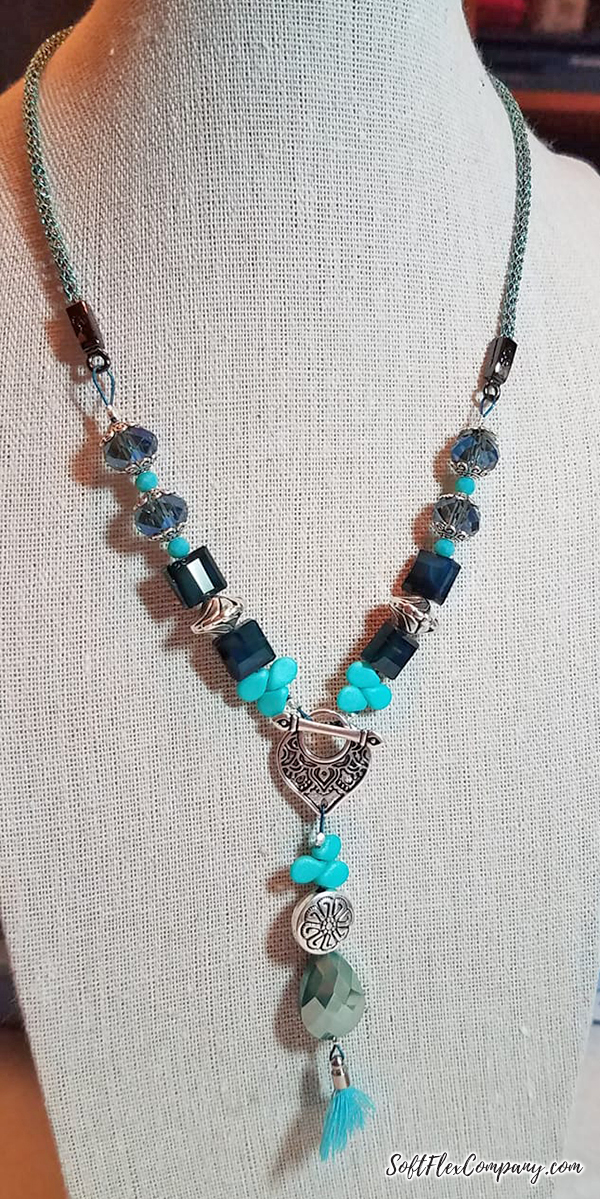 Join our Facebook group – VIB. Stay in the know. Stay up to date. From our bead shows to our video shows and sales, you can stay in touch with us. The community is full of artistic and helpful beaders and crafty people. Inspire and be inspired. Share your pictures and get the beading bug from others!
Visit the Soft Flex Company YouTube Channel!
---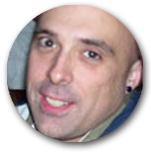 Blog contributor Thomas Soles loves Jazz Age writers and crunchy french fries. His favorite gemstones are Lapis and Pietersite. His favorite hobby is day dreaming. And his favorite mustache is Freddie Mercury's. As you can see, he has a healthy (or possibly unhealthy) sense of humor. You can write to him at Thomas@SoftFlexCompany.com