Kit Day is here! Good tidings we bring! The holidays are in full swing and we are celebrating with jewelry! This Christmas season, we went vintage with our Retro Christmas Design Kit (Sold Out). This kit is full of colors that were part of Christmases long, long ago. If you love jewelry that evokes the warmth and comfort of nostalgia, this kit was for you! Let's look at some of the finished jewelry our community and friends made with their design kits. Join us for a holly jolly blog. We hope it brings good cheer!

Kit Day is here! The merry merry merriest Kit Day of the year! We have gathered the most wonderful and festive collection of finished jewelry designs from the fabulous elves in our community! If you have never joined us for Kit Day, make sure you visit us on our social media. Sara will be doing a live broadcast on the Soft Flex Facebook page and YouTube Page, with the Rosè All Day Design Kit at 3pm (PT). Every Kit Day, we reveal our newest kit and announce the winner of the design challenge from our previous kit challenge. We present the winner with the newest kit for free. It is a festive day full of cheerful holiday spirits.
If you gifted friends or family with beads this year - or if you are a beginner beader, let this blog send you some sweet ideas. We have finished jewelry from Kristen and Sara, at Soft Flex Company. We have some fun videos from our friends on YouTube. Misty Moon Designs made a gorgeous necklace with her design kit. Marcie Creates unboxed her kit and gave us her thoughts about the contents of our retro package. We have designs from the crafty and cheerful elves that are a part of our Facebook VIB community. These amazing designers are all on Santa's Nice List this year! If you want more Retro Christmas fun, check out the blog we published featuring designs from Soft Flex employees. Not all of us are jewelry pros, but we all love to string beads - Team Soft Flex Celebrates Christmas Crafts - We Bead Too!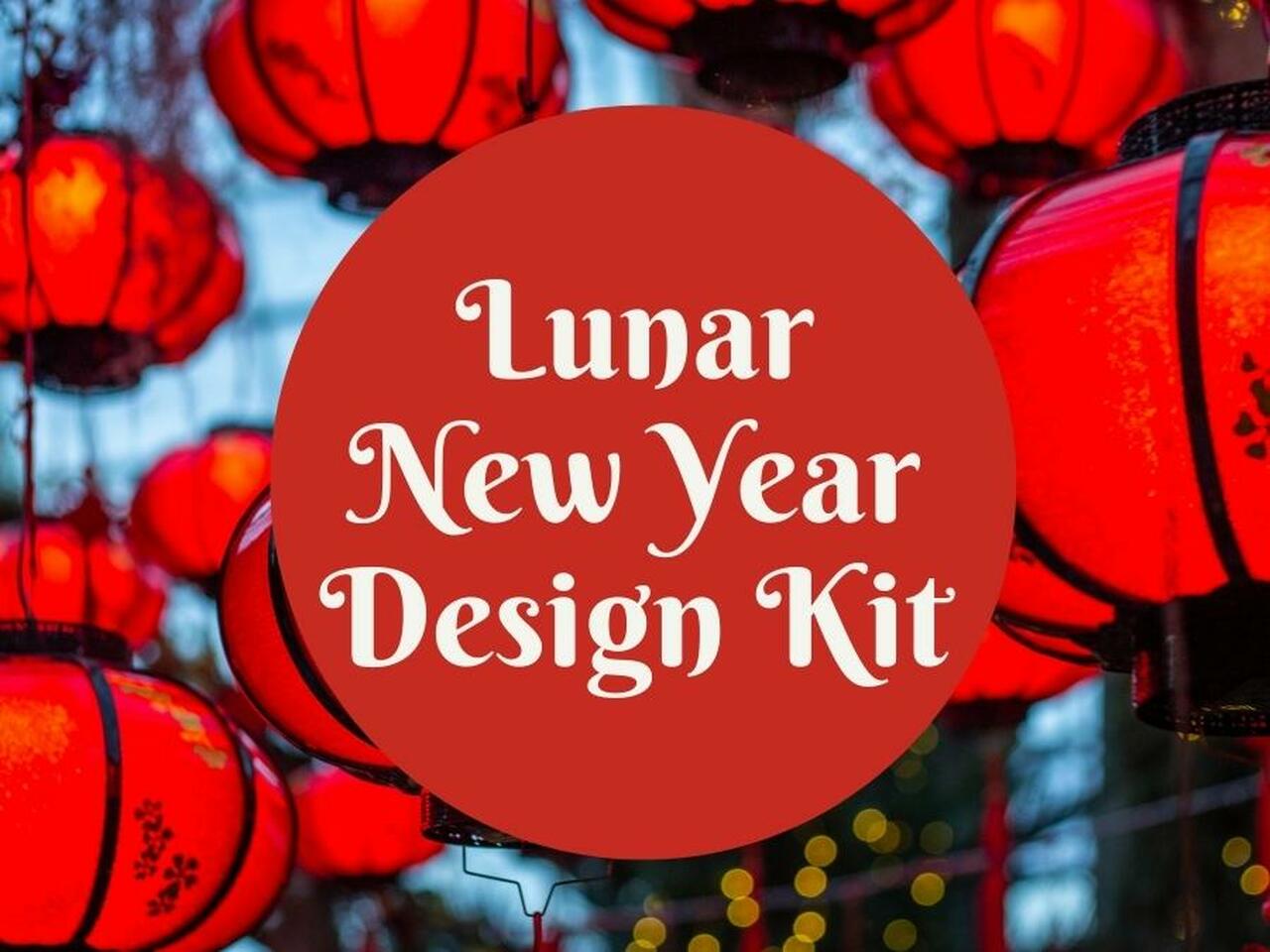 Start the year off with a bang! The Lunar New Year celebrates the beginning of the new year on the lunar calendar. It is an important holiday in China that is steeped in tradition. It is said, once upon a time, there was a terrible beast named Nian. Nian tormented villagers and destroyed their towns. They repelled the demon with a shower of fireworks and spectacle. Nian shrank away as the villagers donned deep red garments and made a clamorous noise. Rather than live in fear, the villagers celebrated the event. Vibrant color and festive fireworks ensured that Nian would never return and joyous life abounded. Celebrate with style!
This year, the Lunar New Year begins on February 1st. The animal sign for this year is the Tiger. Tigers are known for their strength and bravery. They are also symbols of good luck. Go into the new year with the confidence of the great Tiger!
Sara will be doing a live broadcast on the Soft Flex Facebook page and YouTube Page, with the Lunar New Year Design Kit, on Wednesday, January 26th at 3pm (PT).
If you'd like to join us in the design challenge next month, buy this kit and challenge yourself to try something new and unexpected. If you are new to beading, this kit comes with findings, beads, wire, and surprises.
Our kits are great for skill building. We want our kits to feel challenging. We want them to be accessible for beginners and advanced designers alike, but we love to throw in elements that may seem difficult to test our beaders skills and make them think out of the box. We think jewelry is great when it is easy. But when you really have to engage your mind and process your materials and tools, we think that your jewelry has the potential to be life changing.
Our kits may be inspired by a colorway or theme, but they are meant to be creative interpretations. Imagination and innovation do not follow the rules. Expect the unexpected.
Supplies are very limited. Don't miss out!
Finished Jewelry Designs From Our Retro Christmas Design Kit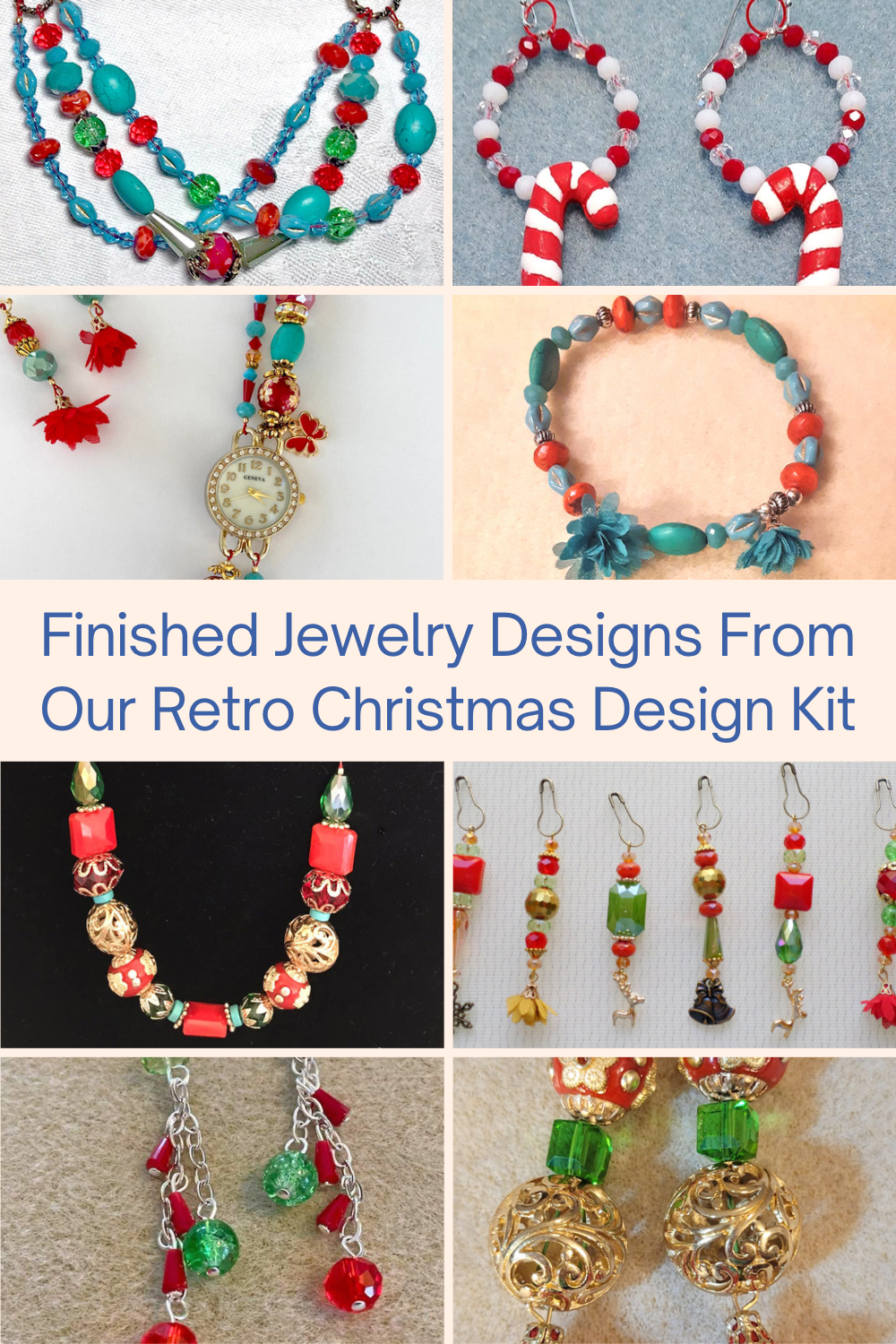 Sara Oehler Designs
Kit Day is a celebration of creativity. If you are a long time jewelry designer, this is a day to get inspired and network with other designers in our community. If you are a beginner beader, this is a place to find new friends and learn new techniques. If you know a friend or family member that is looking to find a new hobby, our jewelry making design kits are the perfect Christmas gift. Give them a kit for the holidays and make sure they catch our live show on Kit Day! They can open their gift with us, when we unbox our latest kit or they can open beforehand and make their own jewelry designs.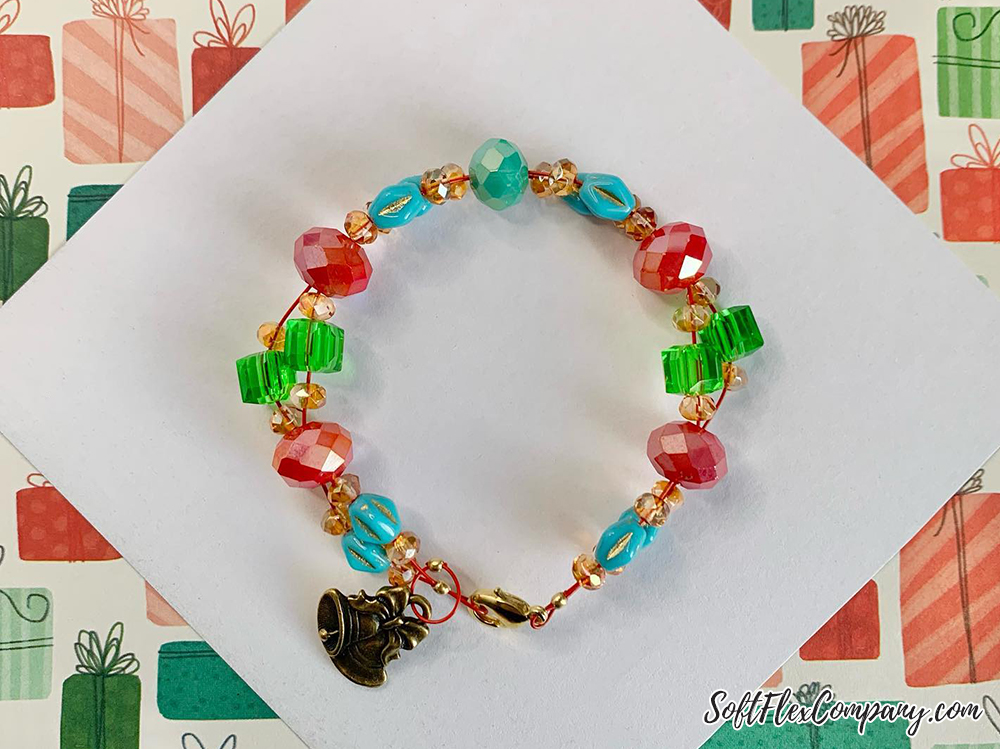 All of our design kits are limited in quantity. This means, you need to hurry and make sure you get yours. Each kit comes packed with beads, findings, and beading wire. As long as you have crimping pliers and cutters, you can make a lot of jewelry with one little kit. A kit is a great way to launch a hobby. It is also a fantastic way to stock up and fill your beading supplies. Surprise the creative people in your life with the gift of beads! They may even reward you with a handcrafted piece of jewelry later!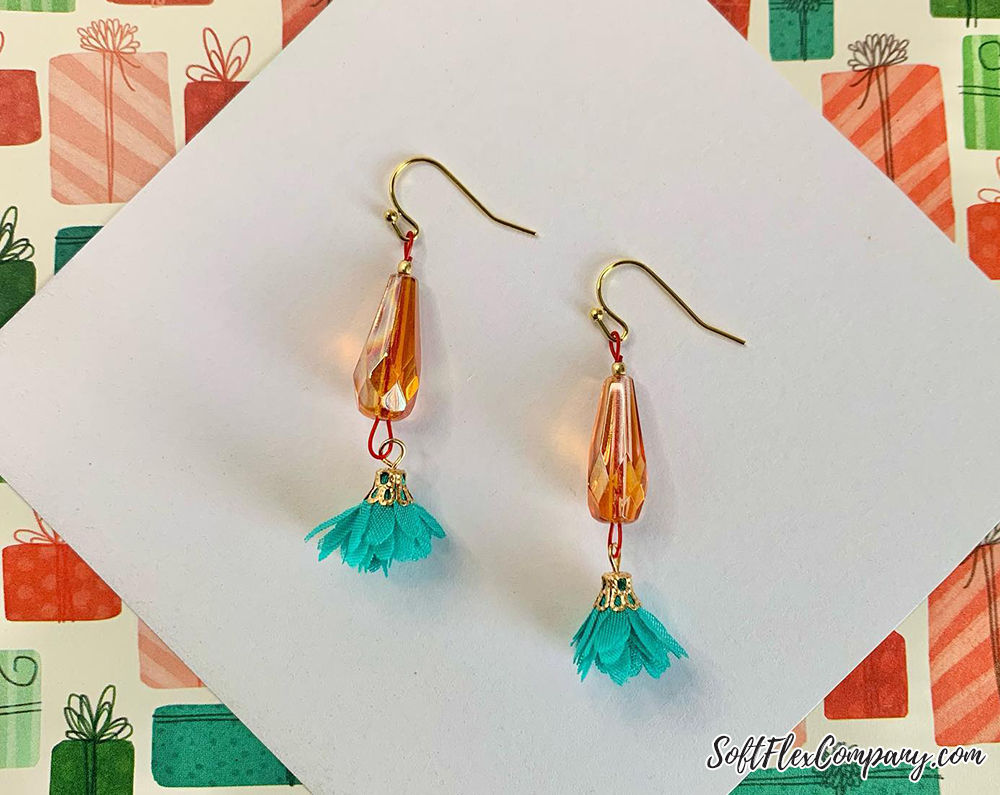 Kristen Fagan Designs
Design kits are full of fun. Every design kit we sell is hand curated and packed with love. We start out brainstorming our themes. We love to go for the unique and the exciting. Where will our next design kit transport you? In the past, we have looked at iconic women, famous artists, and legendary landmarks. We have visited undersea kingdoms, Greek islands, and neon streets. We always love to celebrate the holidays, if you love the warmth of the holiday season, you can bet we have a kit that will tickle your fancy! Check out our kits! Throw your own beading party and make jewelry with friends. If you cannot visit, you can Facetime and share the love.
Ornaments are easy with our Christmas themed design kits. We supply the cheery colors and festive beads. You give it your artistic touch with beading wire or Soft Flex Craft Wire. Making homemade ornaments is a great way to create an heirloom that will be cherished in your family for years to come. Give your grandchildren a handmade ornament and they might just pass it on to their grandchildren. You will always be there with your family during the holidays!
We wish you all a very Merry Christmas! If Christmas is not your thing, we hope the holidays you celebrate are radiant and filled with warm hearts and love.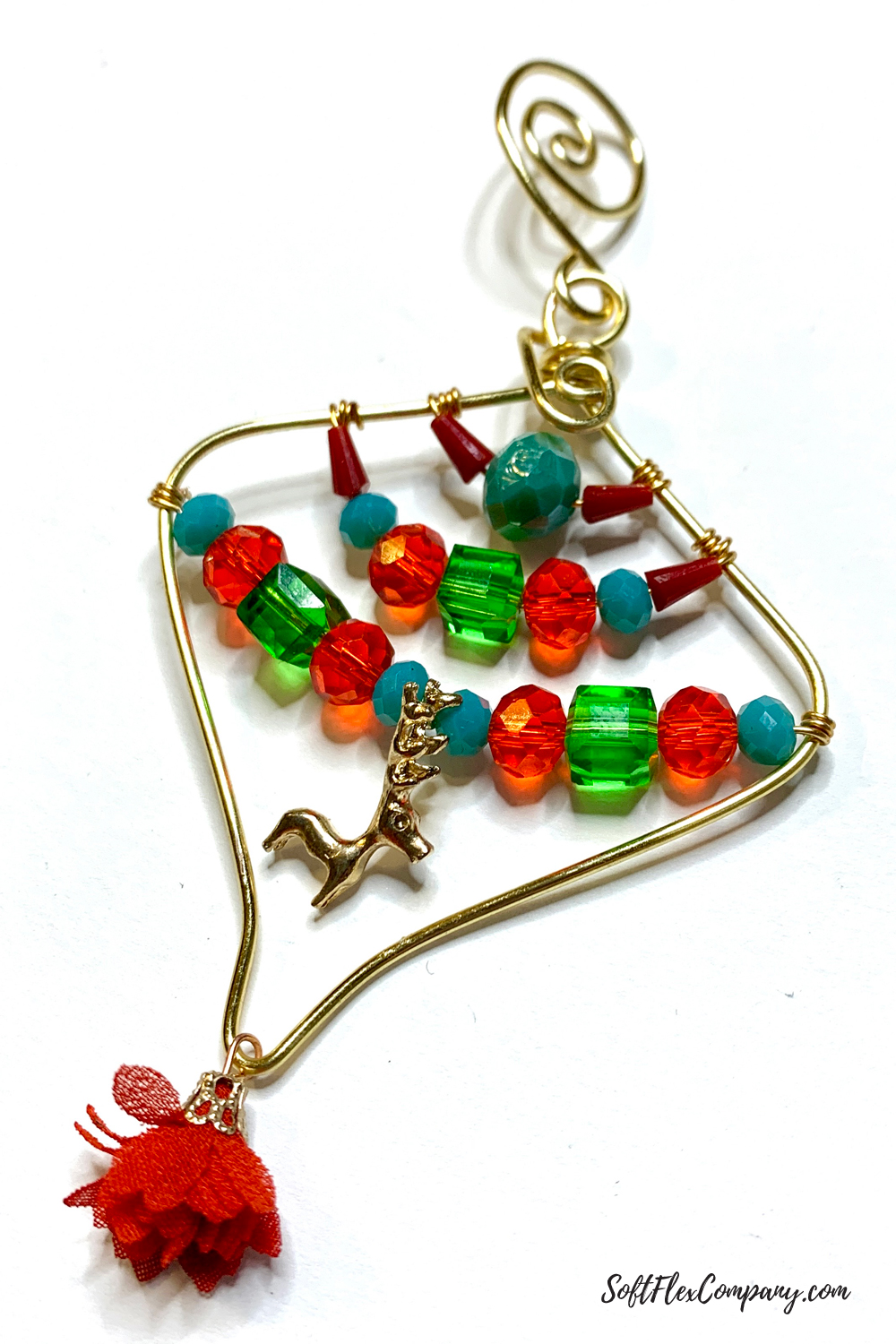 Shelley Richey Designs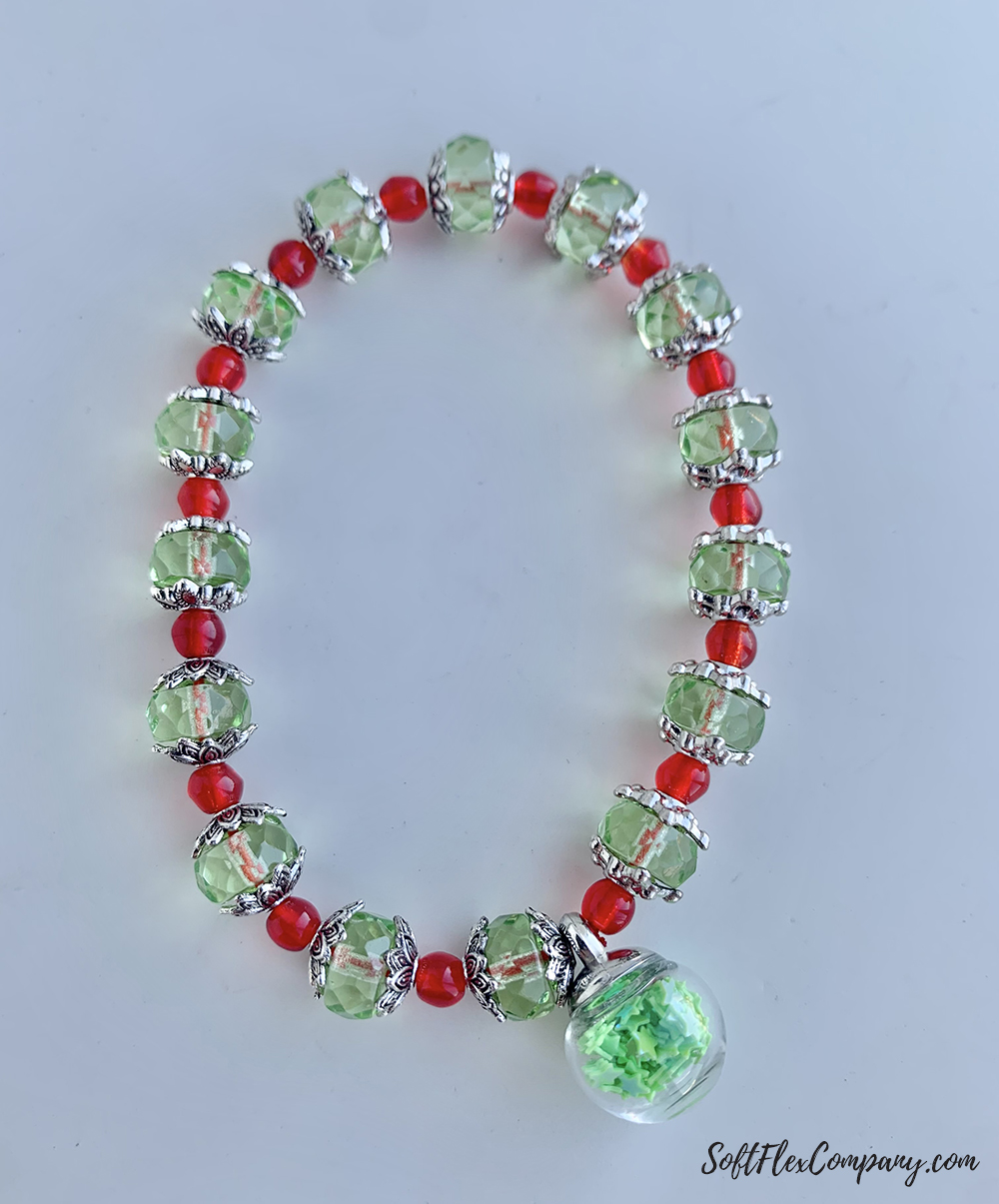 Shelley is a gifted jewelry designer. You can find her work in our blogs and Free Beading Project Ideas. She is a customer service representative at Soft Flex Company. She was been with the company for a long time. If you have even seen our booth at a bead show, there is a possibility that she helped you with your purchase. If you have ever called us, it was probably her friendly voice that greeted you. Check out a couple of her designs. If you would live to see more, visit our recent blog that showcases what Soft Flex employees made with their Retro Christmas Design Kit (Sold Out).
Team Soft Flex Celebrates Christmas Crafts - We Bead Too!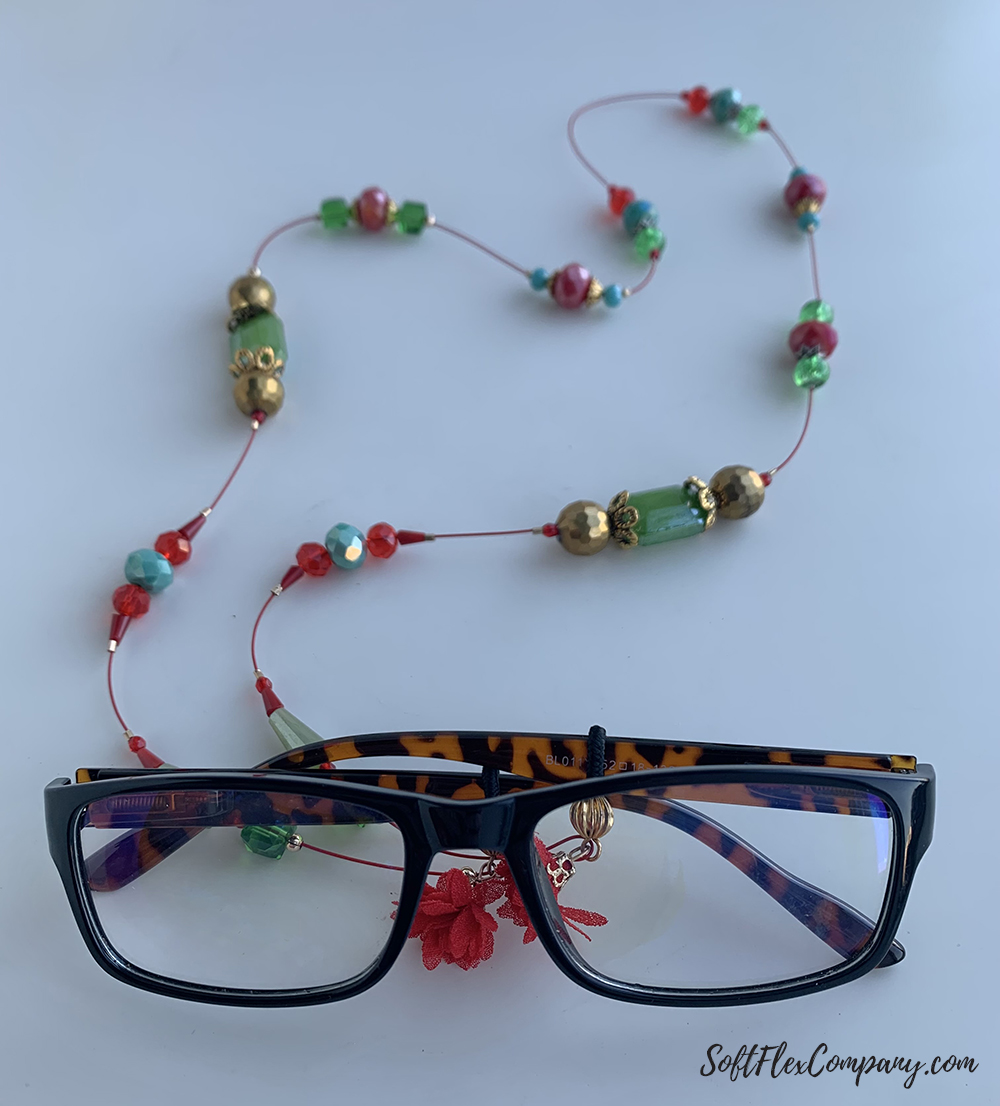 VIB Group Member Videos
We are seeing more and more jewelry making videos from our community. We love it. If you are a creator that works in front of a camera, let us know what you are filming. If you are working with Soft Flex Beading Wire or products, we would love to share the spotlight and put you on centerstage for a bit. Check out some of the fun unboxing videos our community filmed with the Retro Christmas Design Kit (Sold Out).
Misty Moon Designs
From Misty Moon Designs:
Hey everyone. Please join me in the unboxing of the latest Mystery Design Kit from The Soft Flex Company! I know you'll love this kit! Its full of holiday spirit and inspiration. These kits retail for $32.95 and sell quickly. So it may not be available by the time you see this video but you can find other kits and bead mixes on their website: www.softflexcompany.com.
Enjoy! Luisa luisa@mistymoondesigns.com
Please visit me to see my work:
Instagram
Facebook
Etsy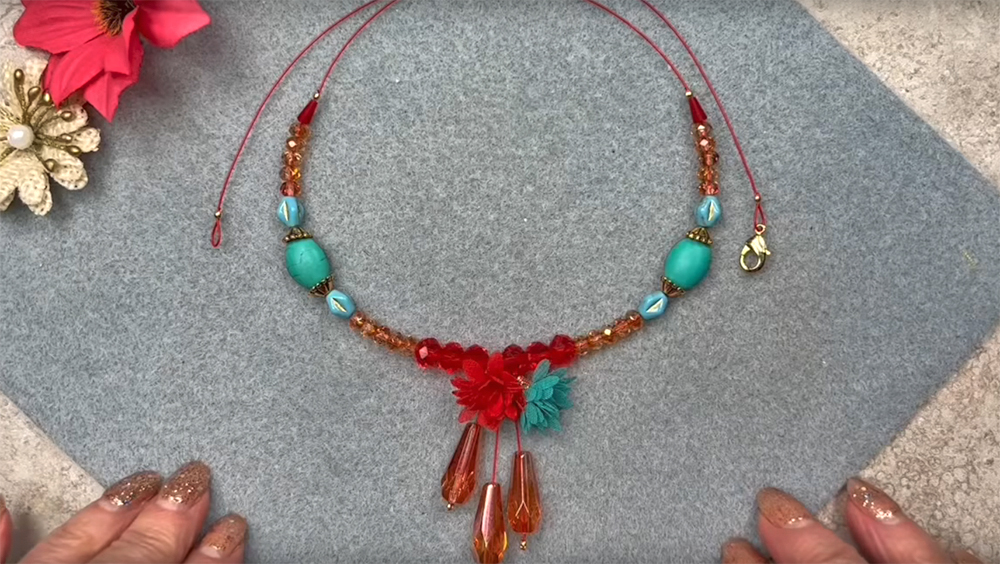 Marcie Creates Unboxing
From Marcie Creates:
My name is Marcie Hall and I live in North Texas. I am a mixed media artist, jewelry maker, recipe creator and an avid Dachshund Lover (I have two rescues- Ginger and Cha Cha). I have been an artist my whole life. In my early art days, I would create prints, sculpture, ink drawings and oil paintings. About 25 years ago, I started making jewelry after a friend invited me to take an intro class at my local bead shop - I was hooked! I loved everything about jewelry making- the colors, textures and shapes really spoke to me. Soon I was making jewelry for family and friends and then everyone said, "you should sell your jewelry" and Marcie Hall Designs was born.
I recently started a YouTube channel called Marcie Creates to share my passion for beads, jewelry making, mixed media art and cooking. YouTube is a new venture - I am really enjoying it and would love for you to join me!
Visit Marcie's links:
Marcie Creates YouTube Channel
Instagram
Facebook
Facebook Marcie Hall Designs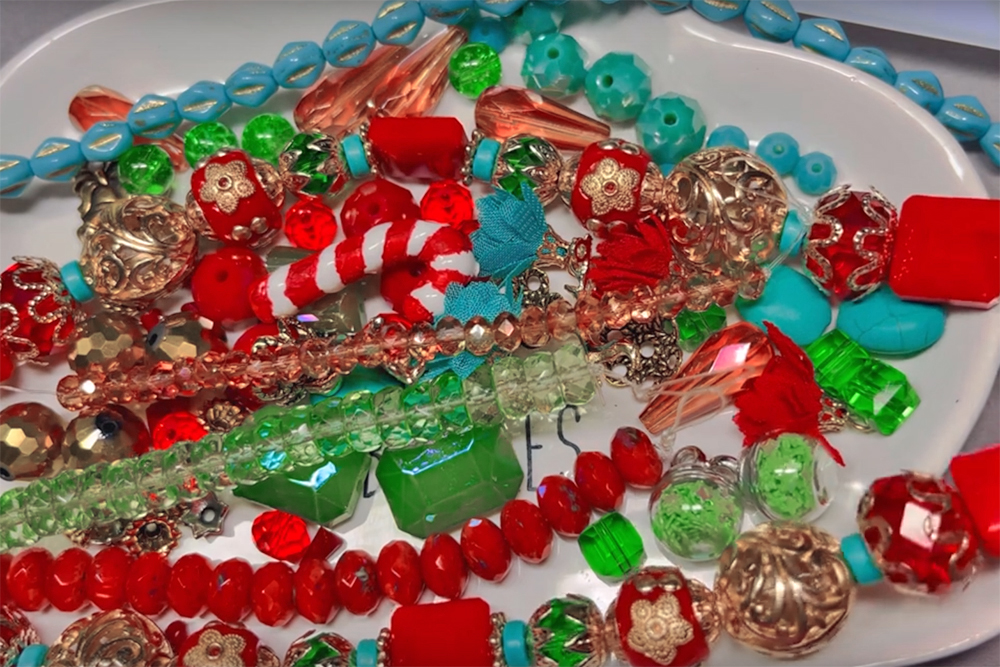 VIB Group Member Designs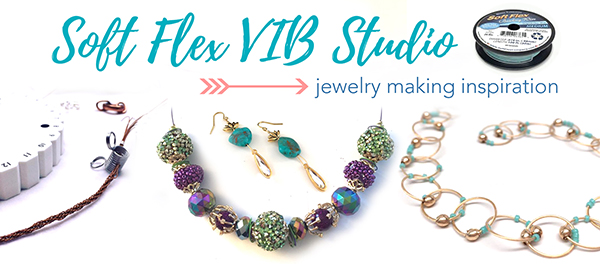 We gathered a small assortment of fun designs from our VIB Facebook group. There were so many wonderful ideas and jewelry pieces. You really need to join our group to see them all. A lot of our members also have stores online. If you see a design you love, make sure you let the designer know. They may sell you that design or at least let you know how they made it. We would love to see your work too, join us today!
VIB is a great place to visit. It is an online bead gathering. It is a place to chat and meet new friends. It is a great way to stay social. You can learn a new tip or technique daily. You can get inspired by the gorgeous jewelry designs other people in the community post. You can also get your own jewelry gently critiqued if you want pointers on how to make your designs really stand out. We love wallflowers and chatty designers alike. Lurk or showcase your talent. You are going to love our fun club.
If you would like to see more Retro Christmas jewelry designs, go to our VIB group. In the 'Search this group' field (or magnifying glass icon on the upper right), type or paste this: #retro. This will search the inspired designs we hash tagged.
See more of her designs on her Facebook page.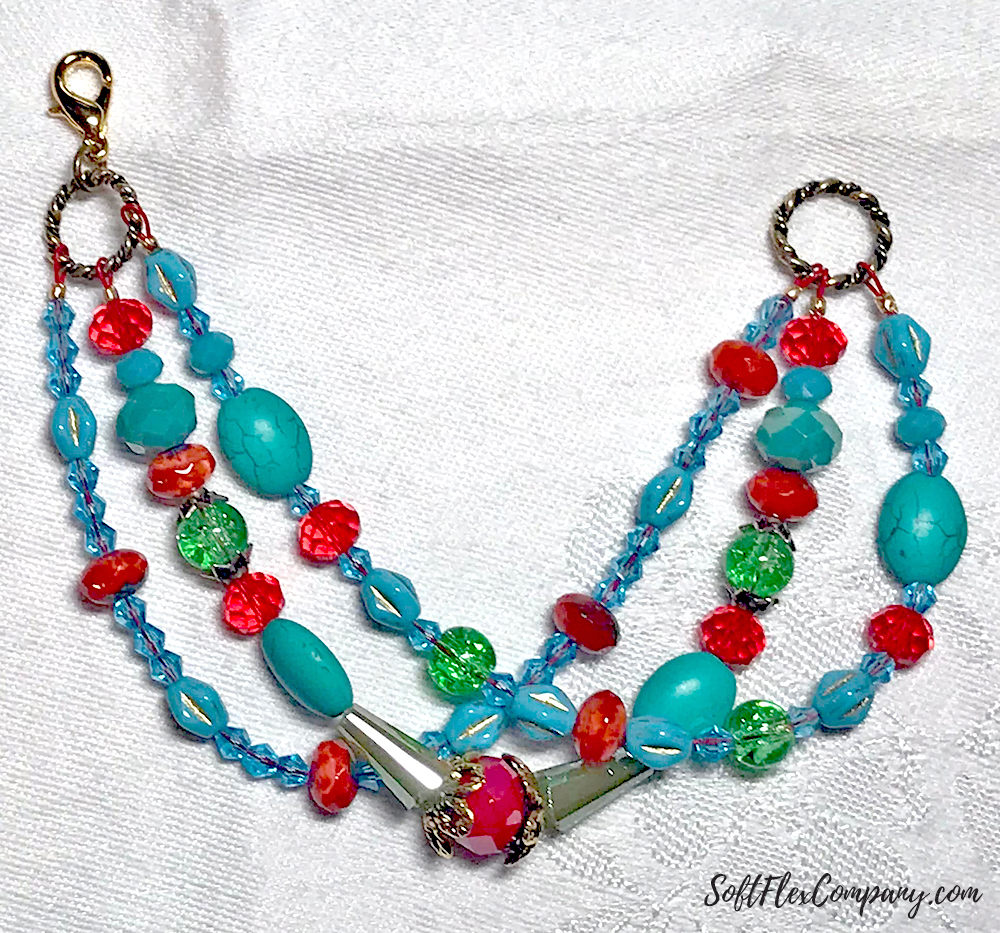 Designed by Soft Flex VIB Studio Member: Carey Marshall Leimbach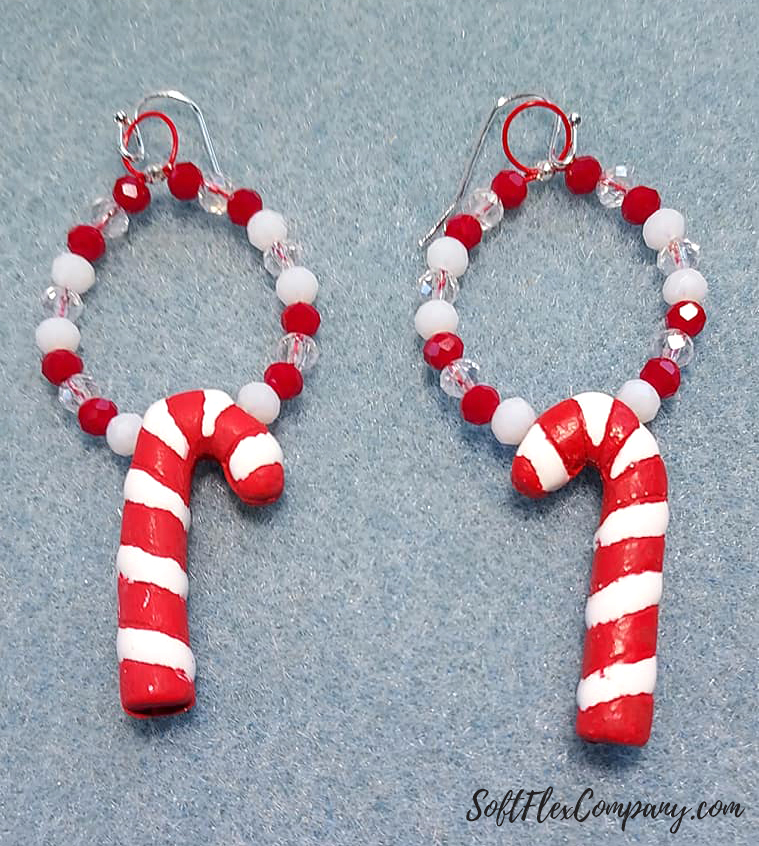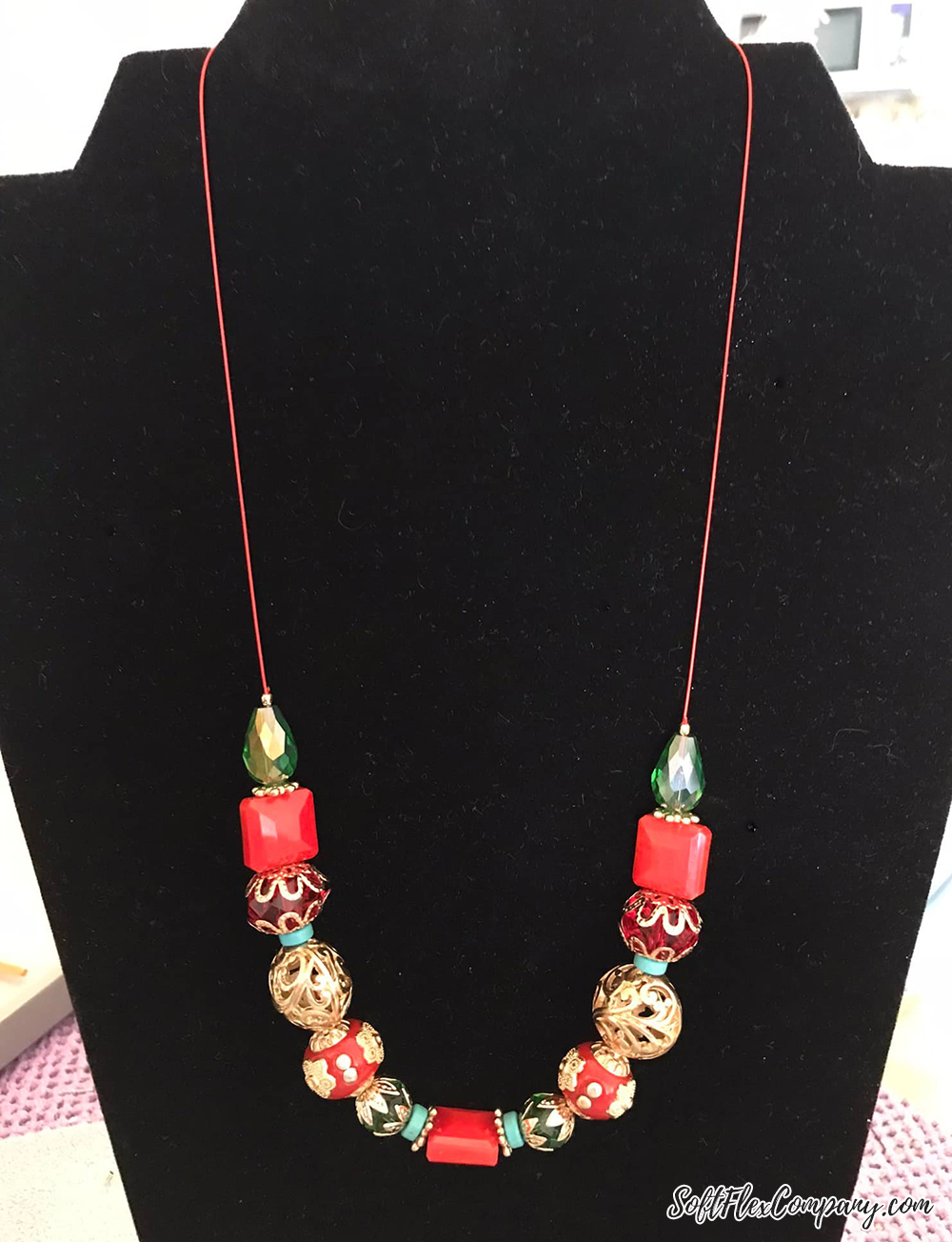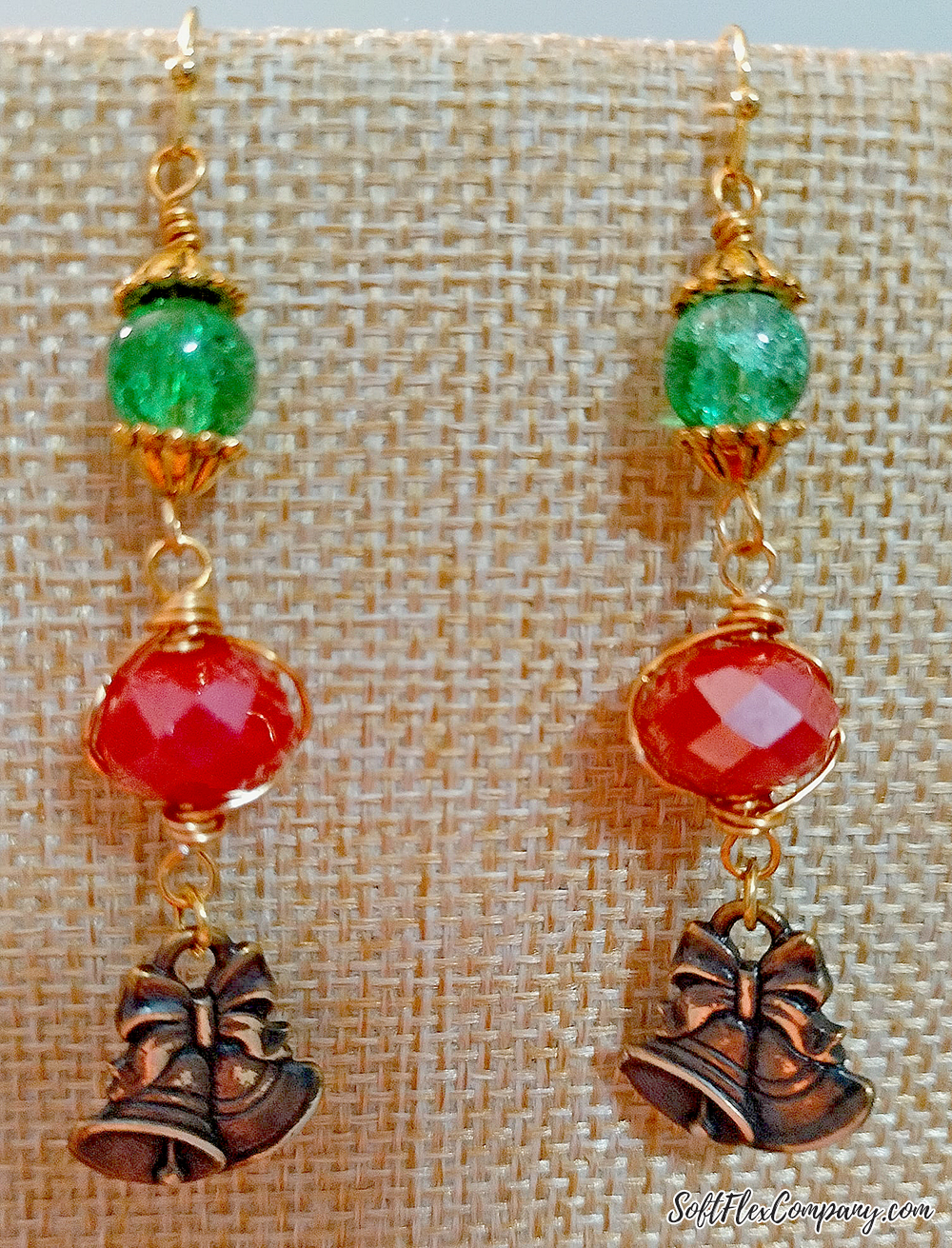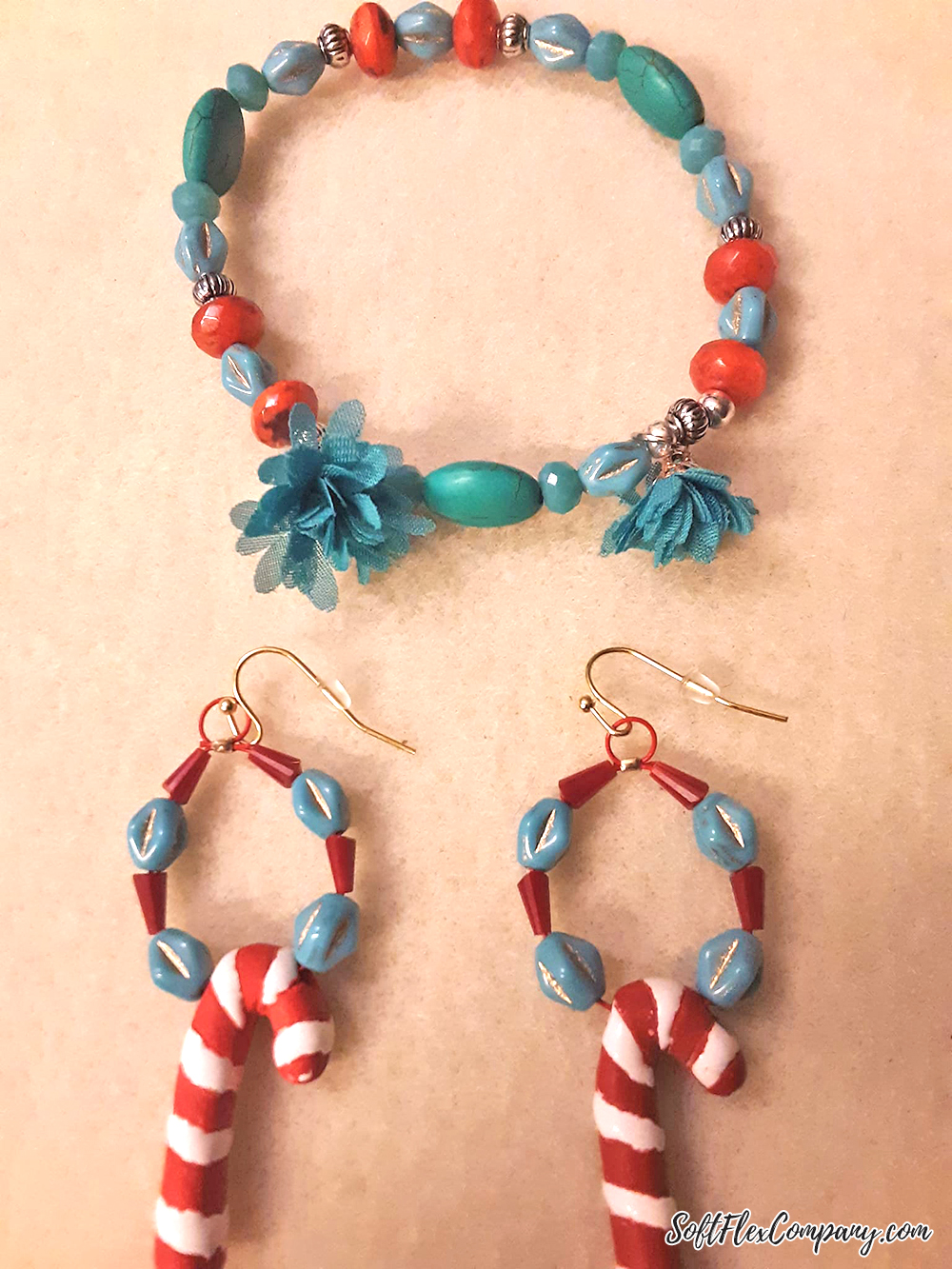 See more of her designs on her Ebay page.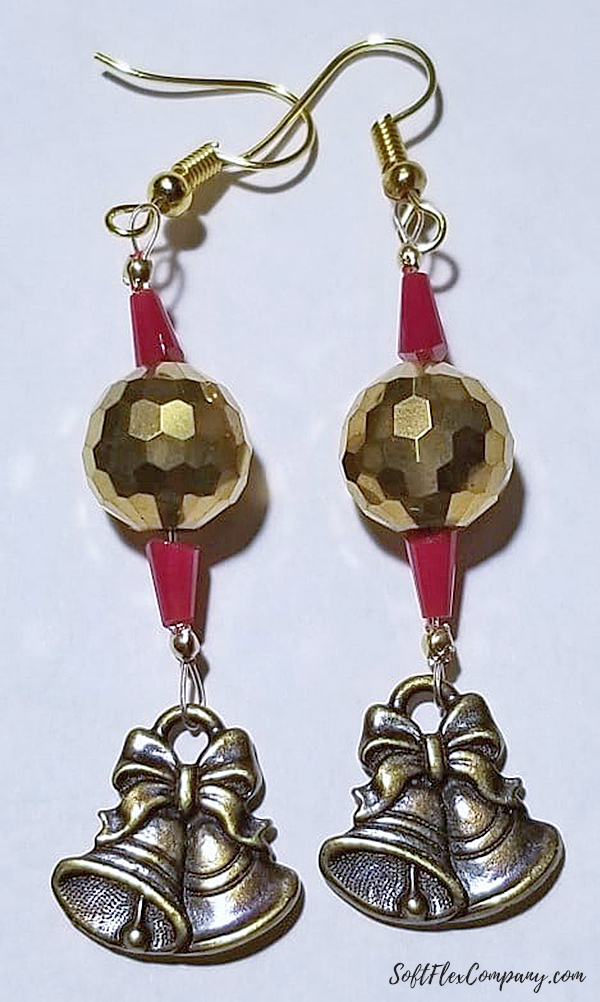 See more of her designs on her Facebook page.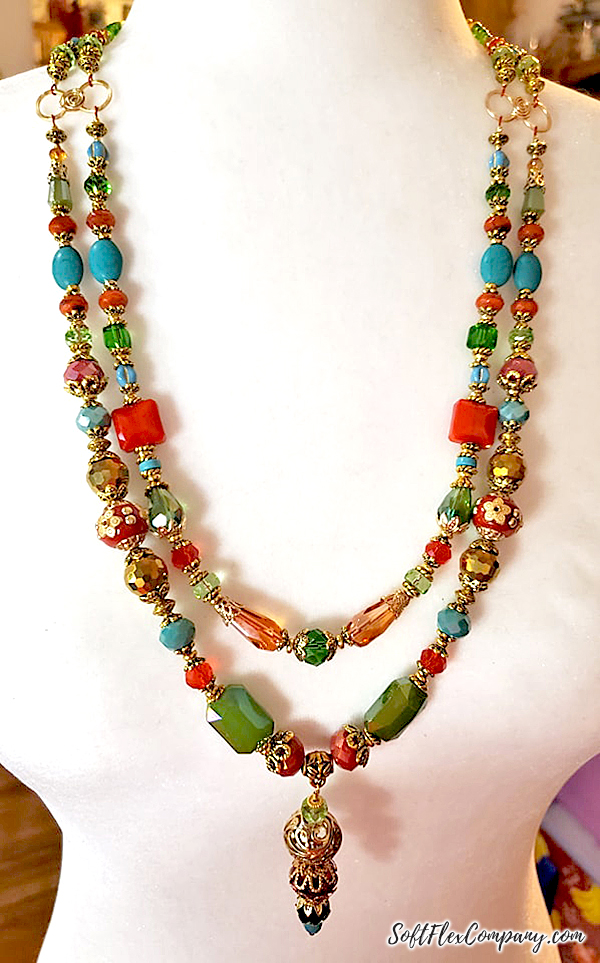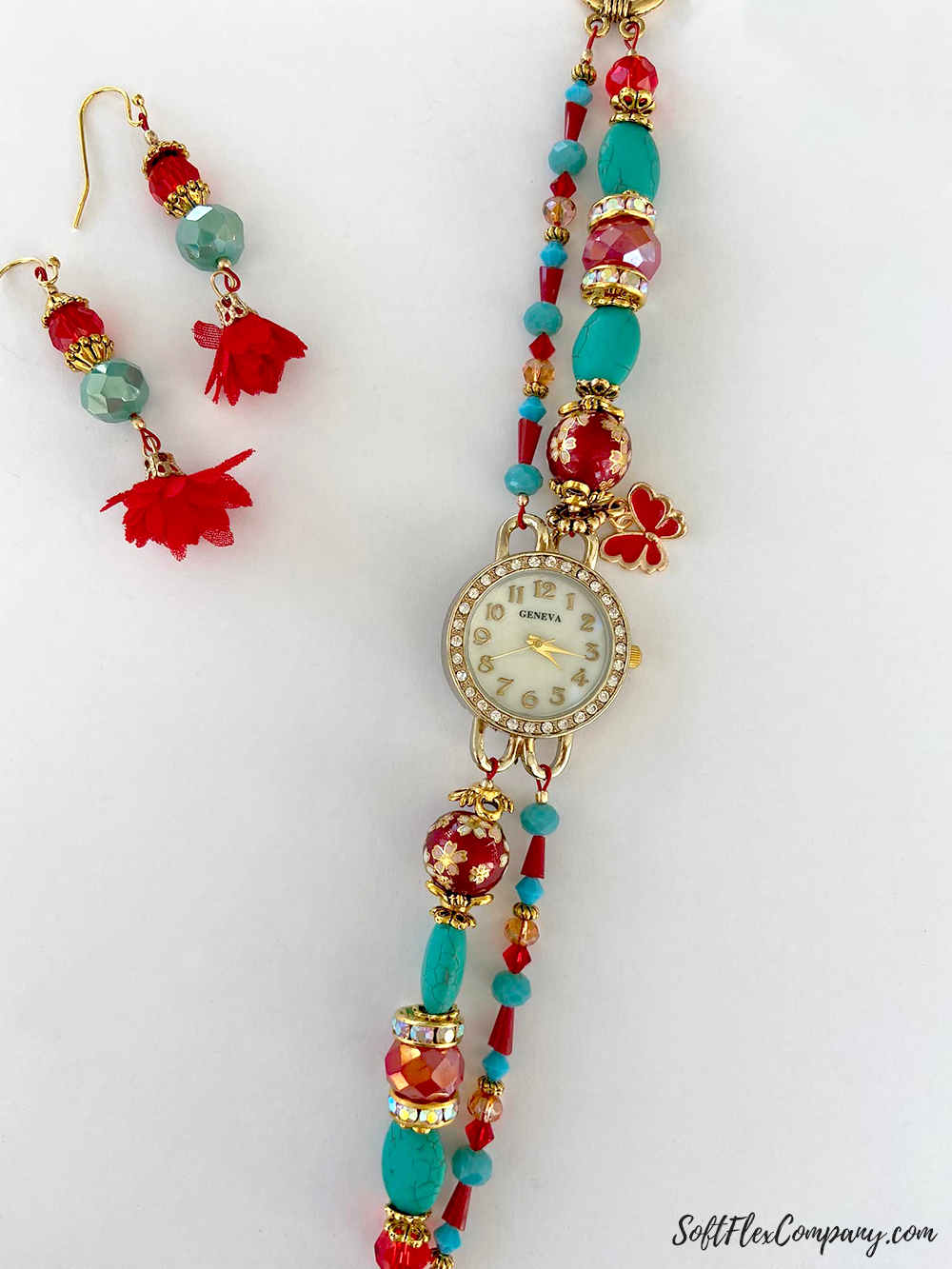 Designed by Soft Flex VIB Studio Member: Stacy Leigh Meissner
See more of her designs in her Etsy Shop.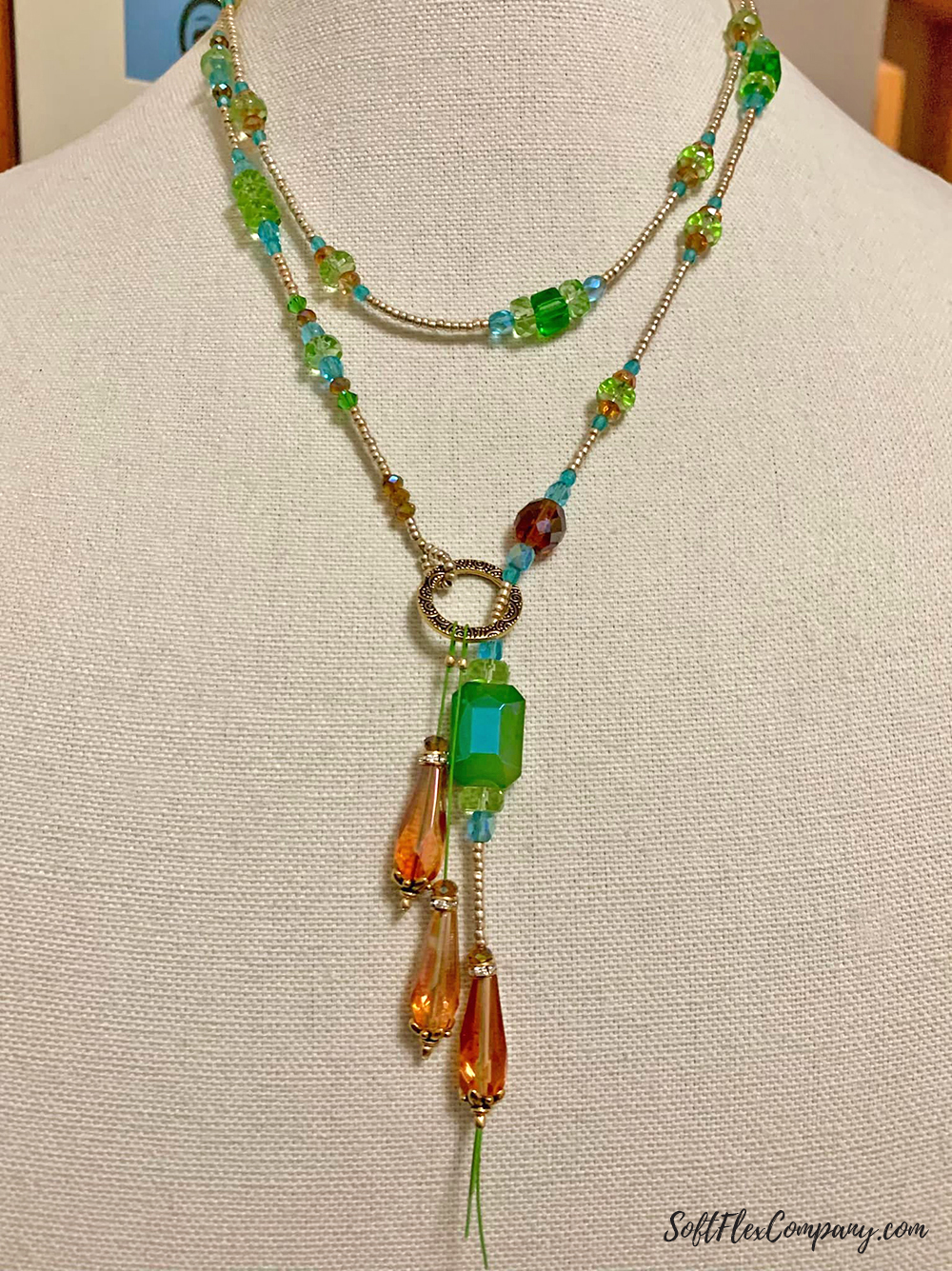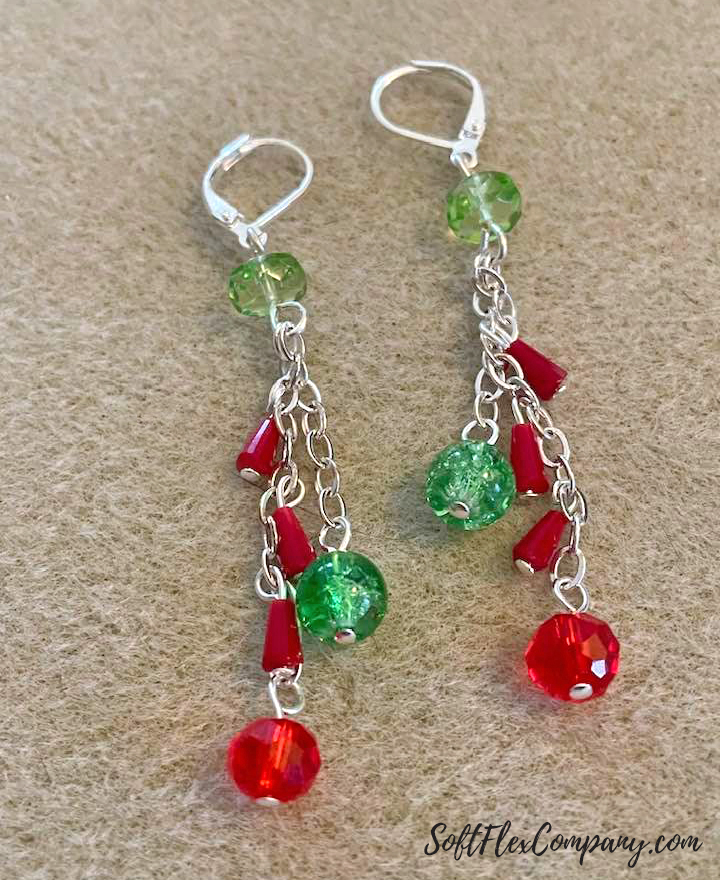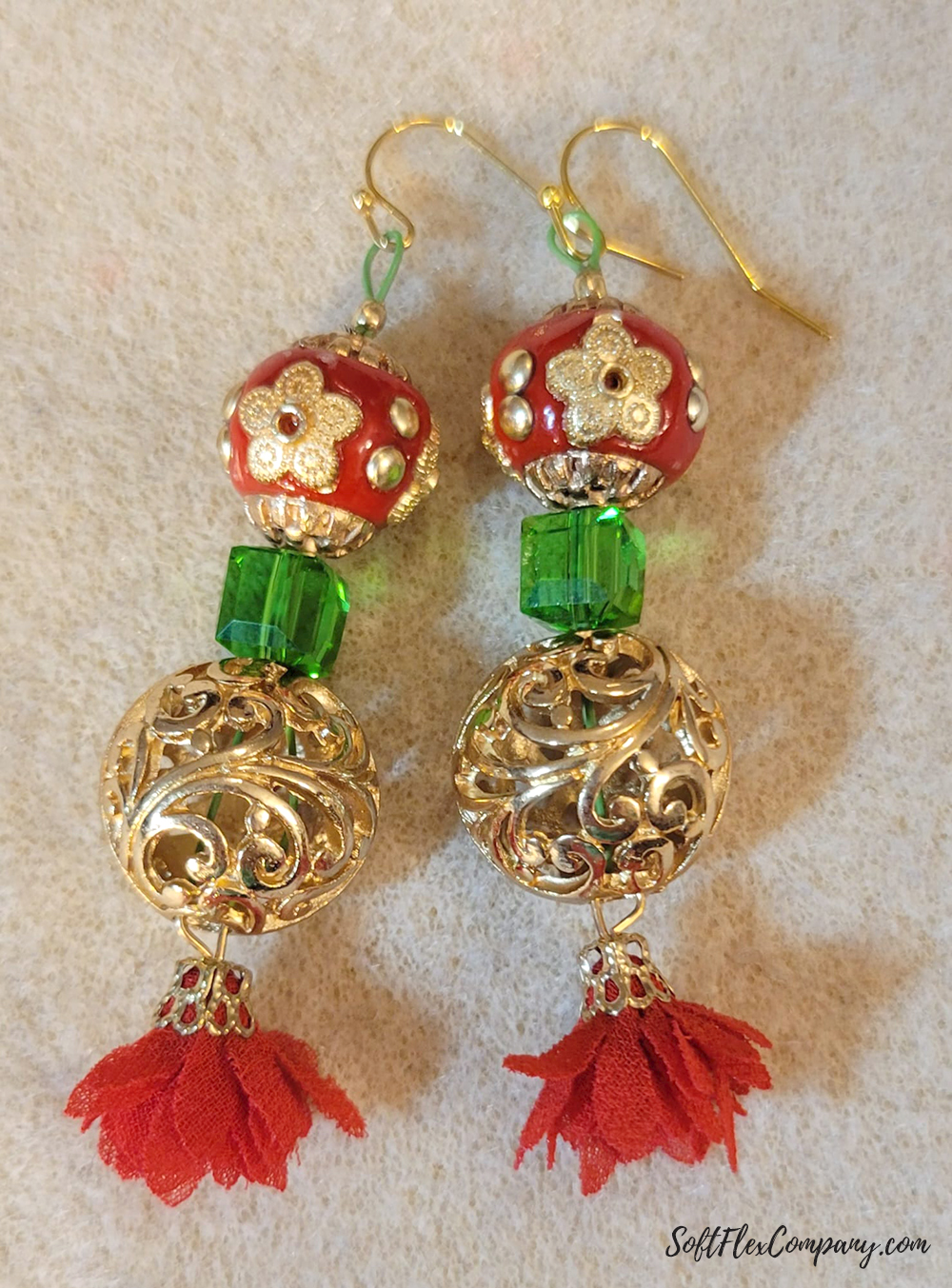 See more of her designs in her Chez Boyer Etsy Shop.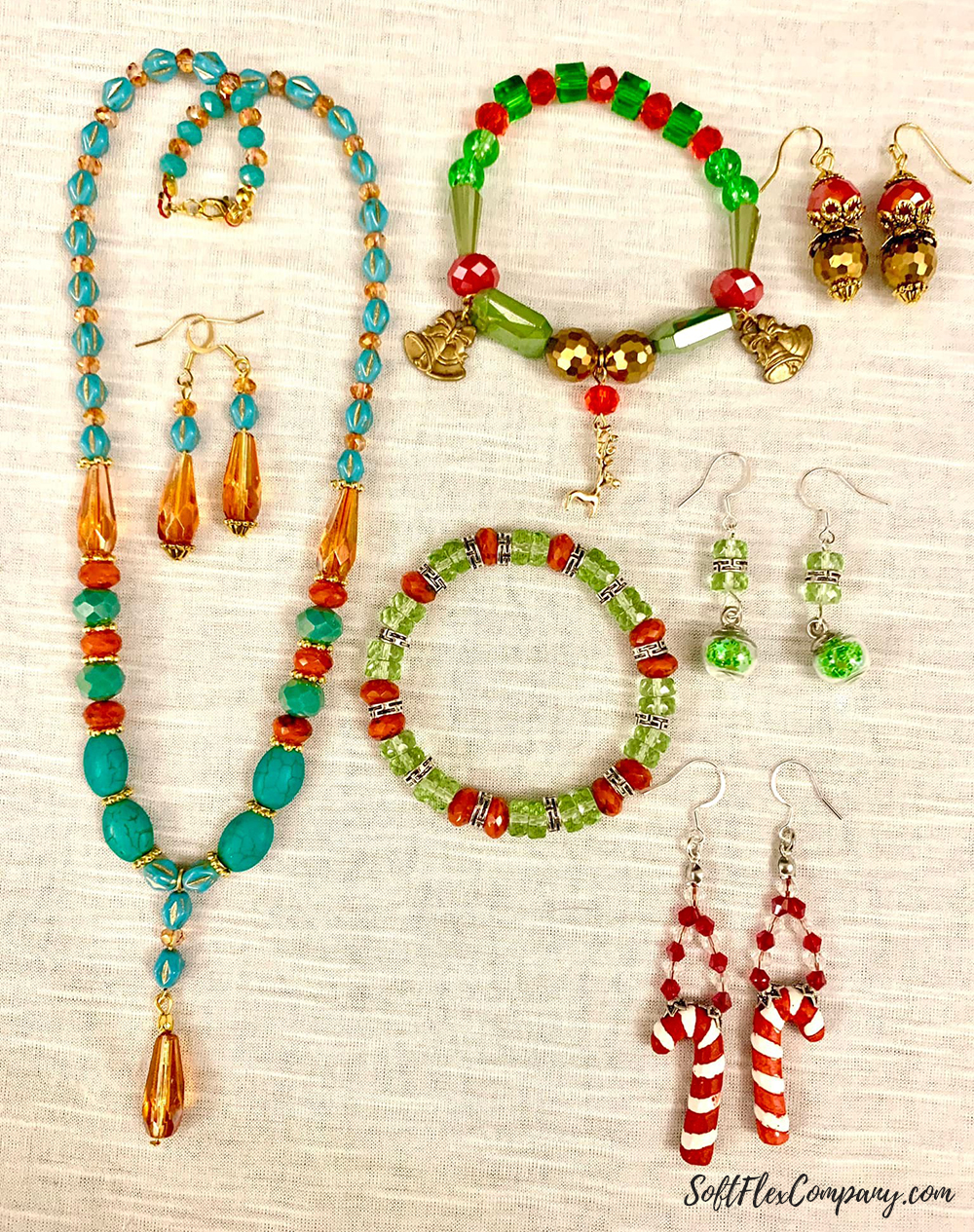 Join our Facebook group – VIB. Stay in the know. Stay up to date. From our bead shows to our video shows and sales, you can stay in touch with us. The community is full of artistic and helpful beaders and crafty people. Inspire and be inspired. Share your pictures and get the beading bug from others!
Visit the Soft Flex Company YouTube Channel!
---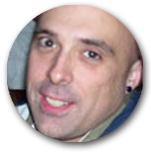 Blog contributor Thomas Soles loves Jazz Age writers and crunchy french fries. His favorite gemstones are Lapis and Pietersite. His favorite hobby is day dreaming. And his favorite mustache is Freddie Mercury's. As you can see, he has a healthy (or possibly unhealthy) sense of humor. You can write to him at Thomas@SoftFlexCompany.com