The lovely dark days of fall are upon us! Let's stay inside and celebrate Kit Day with a warm cup of our favorite beverage. This happy day, we are revealing the holly jolly contents of our Retro Christmas Design Kit live on Facebook and YouTube.. We are looking at finished jewelry from our Woodland Walk Design Kit (Sold Out). And we have our newest kit up on the site - the Rosè All Day Design Kit! Join us for a live unboxing and jewelry demonstration and share the fun with a community that loves to make jewelry and craft with beads. This is the merriest edition of our favorite Soft Flex Company holiday - Kit Day!
Kit Day is here! This is our favorite holiday at Soft Flex Company. Each Kit Day, we publish a blog featuring finished designs from our previous kits. We reveal the contents of our current kit, live, on our social media and then make some lovely jewelry. We also load up our front page full of new products and kit related goodies. We love the excitement of our company holiday. Stick with us today and you are in for a real treat. Learn a new jewelry making technique or simply get inspired. With the holidays on us, now is a great time to think about handmade gifts for your loved ones! Check out our Woodland Walk designs. We have videos from Kristen and Sara, at Soft Flex Company. We have some fun videos from our friends on YouTube. Rosanna Brafford gave us a moment of nostalgia when she used her kit to design jewelry for Barbie! Wendy Whitman has a gorgeous necklace for any fall outfit. Lavender Mystic and Marcie Creates unboxed our kit and gave us their thoughts. Lastly, we have a TON of wonderfully creative designers that are a part of our Facebook VIB community. You are going to love the Christmas jewelry these jolly elves have made!

Darling, your work is done. It is time to kick up your feet and enjoy a sumptuous day of decadent ease. A flute of blushing rosé and a warm wind tussling your hair. Leave your worries elsewhere, this is quality time to spoil yourself. Fingers hooked on the stem of your favorite glass. Swirl the liquid and coat the inside. Inhale the delicate aroma and let that bliss tickle your senses. First taste and the sweet flavor delights the tip of the tongue. A spark of acidity wiggles down the sides of the mouth. Absolutely gorgeous. This is your day. Depressurize and enjoy the world on your own terms.
Sara will be doing a live broadcast on the Soft Flex Facebook page and YouTube Page, with the Rosè All Day Design Kit, on Wednesday, December 29th at 3pm (PT).
If you'd like to join us in the design challenge next month, buy this kit and challenge yourself to try something new and unexpected. If you are new to beading, this kit comes with findings, beads, wire, and surprises.
Our kits are great for skill building. We want our kits to feel challenging. We want them to be accessible for beginners and advanced designers alike, but we love to throw in elements that may seem difficult to test our beaders skills and make them think out of the box. We think jewelry is great when it is easy. But when you really have to engage your mind and process your materials and tools, we think that your jewelry has the potential to be life changing.
Our kits may be inspired by a colorway or theme, but they are meant to be creative interpretations. Imagination and innovation do not follow the rules. Expect the unexpected.
Supplies are very limited. Don't miss out!
Finished Jewelry Designs From Our Woodland Walk Design Kit
Sara Oehler Designs
Sara is our official kit unboxer. She reveals the contents of each kit on the last Wednesday of each month. We have occasionally had a guest perform the honor but Sara is our kit ambassador. Sara opens each kit and makes jewelry. She does this without blueprinting a design or considering her options. We get to watch her use her jewelry designing talents to make something creative on the spur of the moment - a daunting task for anybody. It is always an inspirational watch. Sara is unscripted and her jewelry always turns out lovely, but you get a chance to watch her troubleshoot designs that are not laying right or flowing her she envisions. It is a learning experience for everybody. It can't be easy to make improv jewelry in front of a live audience, but Sara loves it!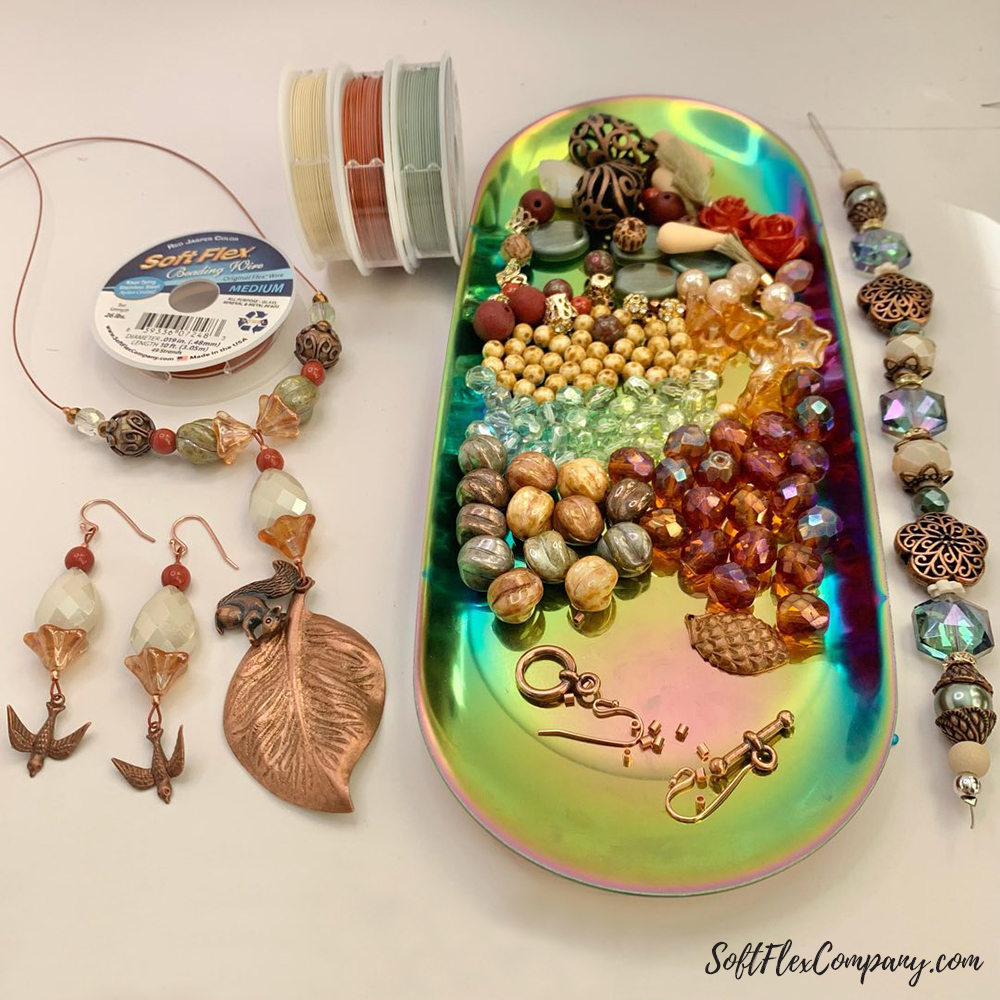 Kristen Fagan Designs
Kristen is our Free Spirited jewelry designer. Kristen has an amazing live show on Mondays. Kristen is an artist in every sense of the word. She is a painter, a graphic designer, an author, a jewelry designer, and all around creative soul. Her show is named for her process. She does not over concern herself with a flaw in a design. If she makes a mistake, rather than get frustrated, she often incorporates the flaw into the work as a design element. She is a great teacher if you are a perfectionist and you tend to walk away from projects that are not turning out perfect. Learn how to accept a mistake and move on. Learn how to make a mistake and turn it into art! Make sure you catch this talented artist live!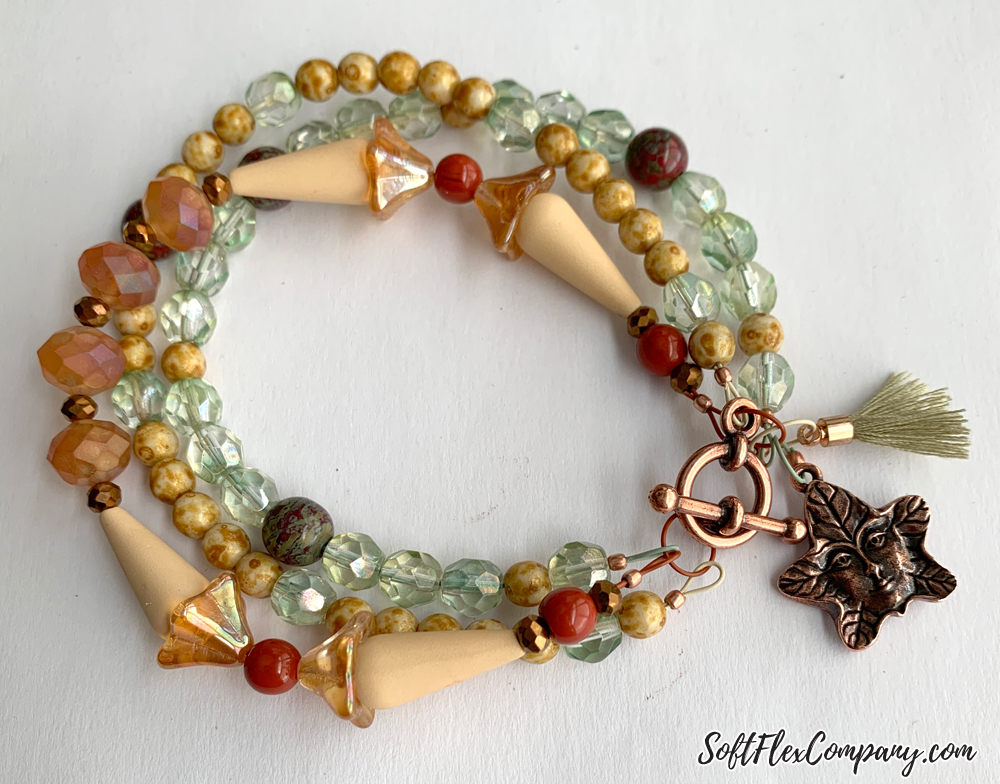 VIB Group Member Videos
We are seeing more and more jewelry making videos from our community. We love it. If you are a creator that works in front of a camera, let us know what you are filming. If you are working with Soft Flex Beading Wire or products, we would love to share the spotlight and put you on centerstage for a bit. Check out some of the fun unboxing videos our community filmed with the Woodland Walk Design Kit (Sold Out).
Rosanna Brafford Designs
Are you a Barbie girl, in a Barbie world? If you have fond memories of life in the big Barbie world, you are going to love this video! In the video, Rosanna Brafford shows you how she creates jewelry for Barbie. This is a great gift idea if you have a collector in the family or children that love the iconic dream girl! In the photo below, you can see what a Woodland Walk style Barbie would look like. Fall fashion looks great on Barbie!
Rosanna Brafford is a talented designer and exciting artist. She has been a part of the Soft Flex Facebook group – VIB for years. We have watched her create a staggering number of new and beautiful jewelry designs. She is always innovating and always trying something unique. We were excited to hear that she is a new Jesse James Beads Design Ambassador and that she is making videos on YouTube. If you are not familiar with her work, you owe it to yourself to subscribe to her channel and follow along on our community. She is sure to inspire you to try a new technique or two!
Check out Rosanna's Links:
Wendy Whitman Designs
Wendy Whitman hit a homerun with this lovely jewelry design. Want to get inspired? Watch Wendy's necklace tutorial and make your own Woodland Walk necklace for fall. In this video, Wendy considers her colors and figures out which beads she wants to use. She then lays her materials out, in a road map of sorts, so she knows how her design is going to look. Once her components are all laid out, she begins stringing her jewelry. This is a great video if you enjoy watching a designer at work. How an artist tackles their materials and finishes a beautiful piece of wearable art is always a watch process to watch! Make sure you like Wendy's video and subscribe if you learned a new trick or two!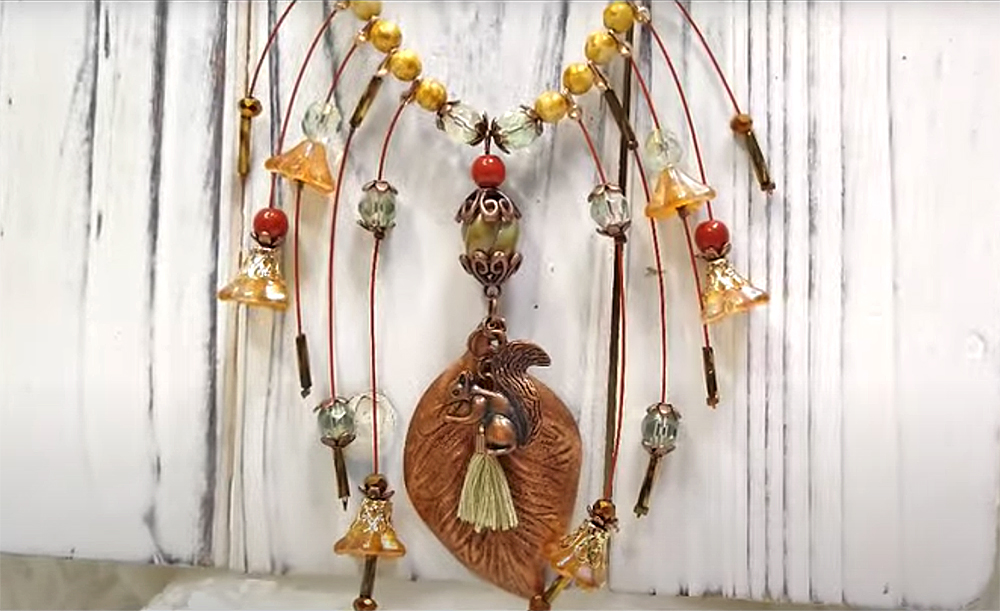 Visit Wendy's links:
YouTube
Website
Facebook Group
Instagram
Lavender Mystic Unboxing
From Lavender Mystic:
Hi guys! Unboxing time! I got the Woodland Walk Design Kit for you today, I haven't designed a whole lot because of work and jury duty, but hopefully I'll be back at it next week. For now enjoy this short video, and yes the kit is still available if interested (not sponsored or affiliated).
Lavender Mystic's Links:
YouTube
Etsy
Subscribe to her mailing list
Marcie Creates Unboxing
From Marcie Creates:
My name is Marcie Hall and I live in North Texas. I am a mixed media artist, jewelry maker, recipe creator and an avid Dachshund Lover (I have two rescues- Ginger and Cha Cha). I have been an artist my whole life. In my early art days, I would create prints, sculpture, ink drawings and oil paintings. About 25 years ago, I started making jewelry after a friend invited me to take an intro class at my local bead shop - I was hooked! I loved everything about jewelry making- the colors, textures and shapes really spoke to me. Soon I was making jewelry for family and friends and then everyone said, "you should sell your jewelry" and Marcie Hall Designs was born.
I recently started a YouTube channel called Marcie Creates to share my passion for beads, jewelry making, mixed media art and cooking. YouTube is a new venture - I am really enjoying it and would love for you to join me!
Visit Marcie's links:
Marcie Creates YouTube Channel
Instagram
Facebook
Facebook Marcie Hall Designs
VIB Group Member Designs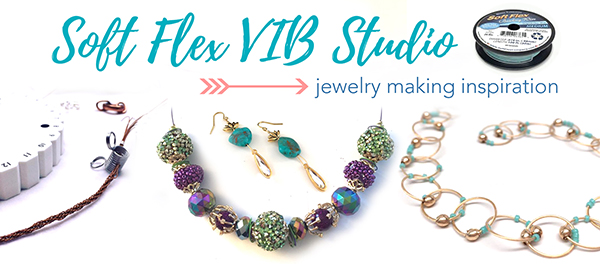 We gathered a small assortment of fun designs from our VIB Facebook group. There were so many wonderful ideas and jewelry pieces. You really need to join our group to see them all. A lot of our members also have stores online. If you see a design you love, make sure you let the designer know. They may sell you that design or at least let you know how they made it. We would love to see your work too, join us today!
VIB is a great place to visit. It is an online bead gathering. It is a place to chat and meet new friends. It is a great way to stay social. You can learn a new tip or technique daily. You can get inspired by the gorgeous jewelry designs other people in the community post. You can also get your own jewelry gently critiqued if you want pointers on how to make your designs really stand out. We love wallflowers and chatty designers alike. Lurk or showcase your talent. You are going to love our fun club.
If you would like to see more Woodland Walk jewelry designs, go to our VIB group. In the 'Search this group' field (or magnifying glass icon on the upper right), type or paste this: #woodland. This will search the inspired designs we hash tagged.
See more of her designs on her Facebook page.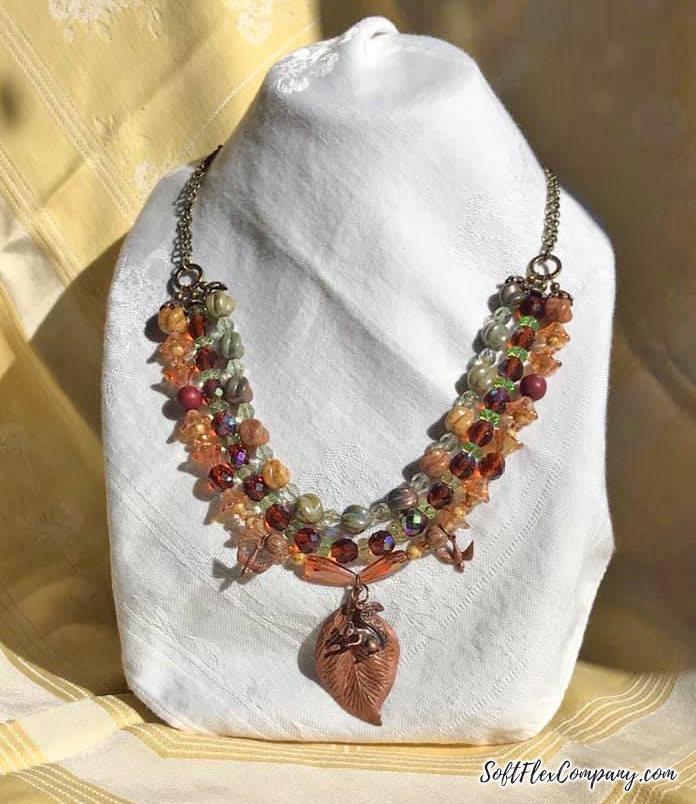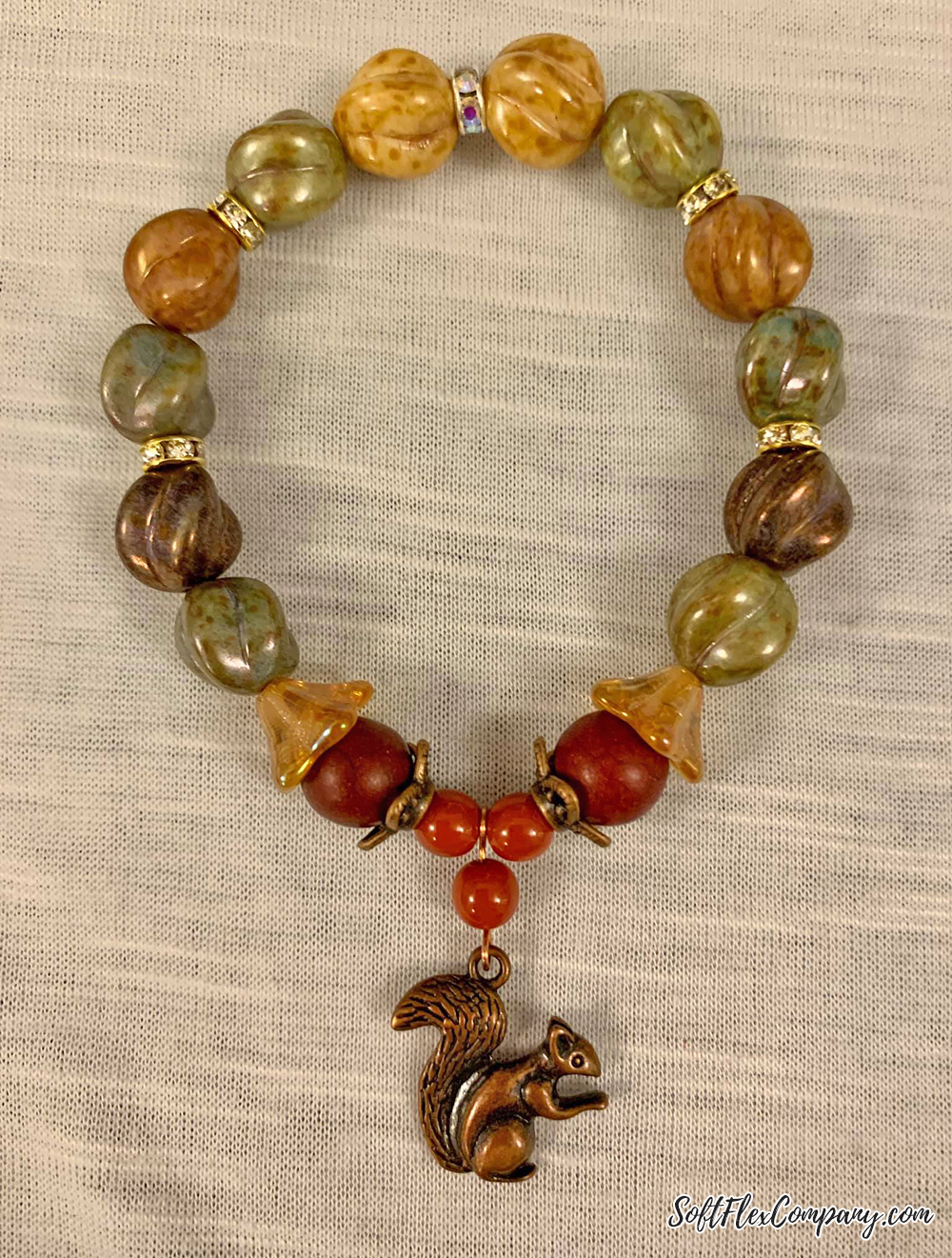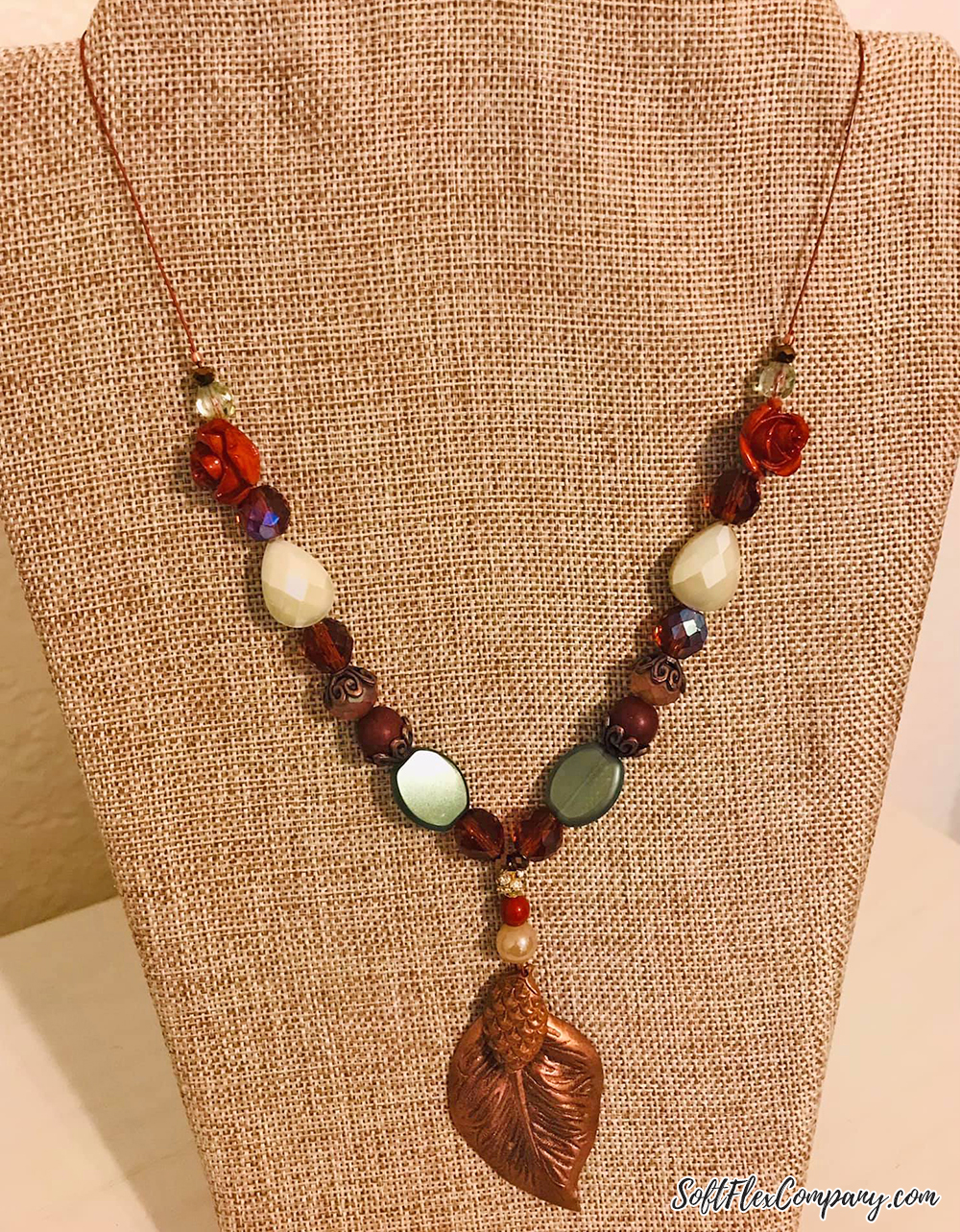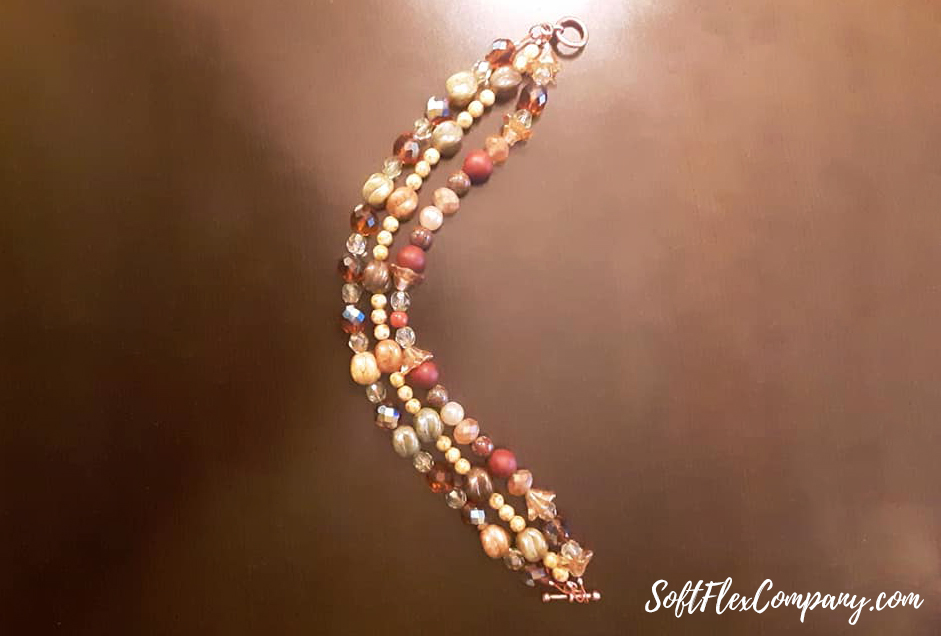 See more of her designs in her Chez Boyer Etsy Shop.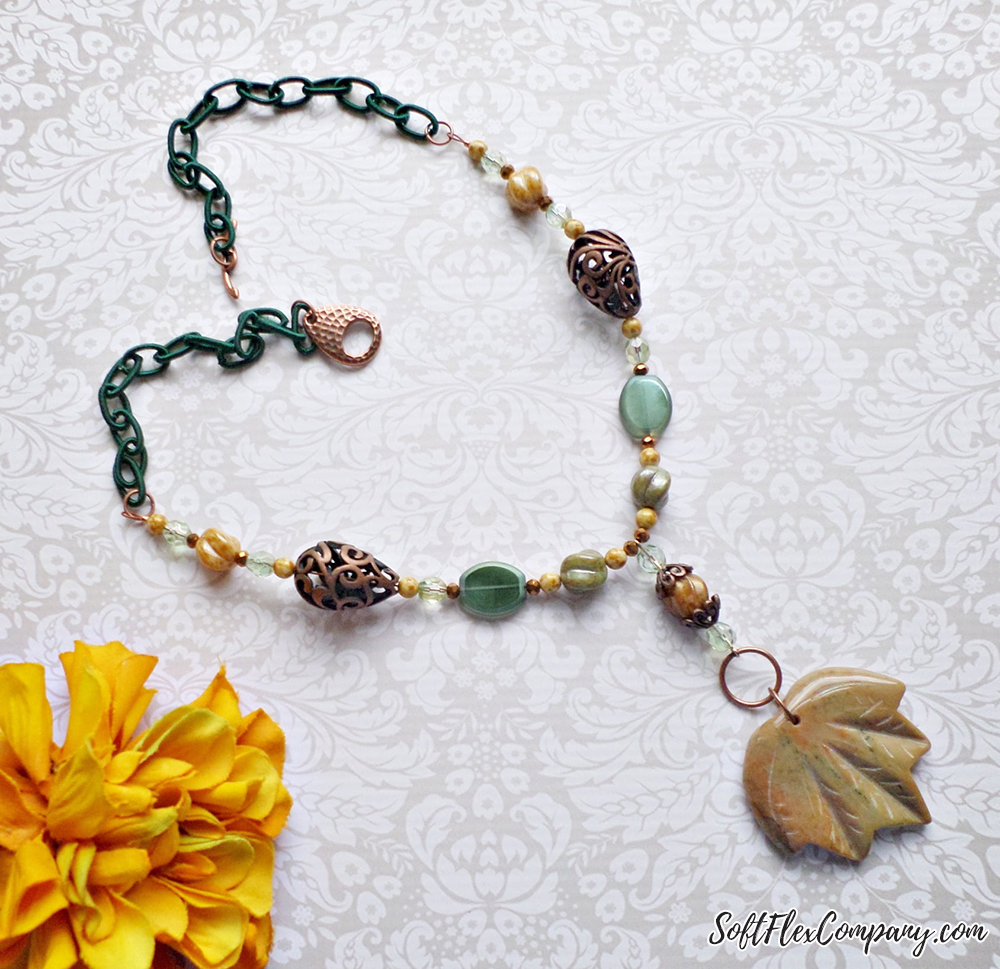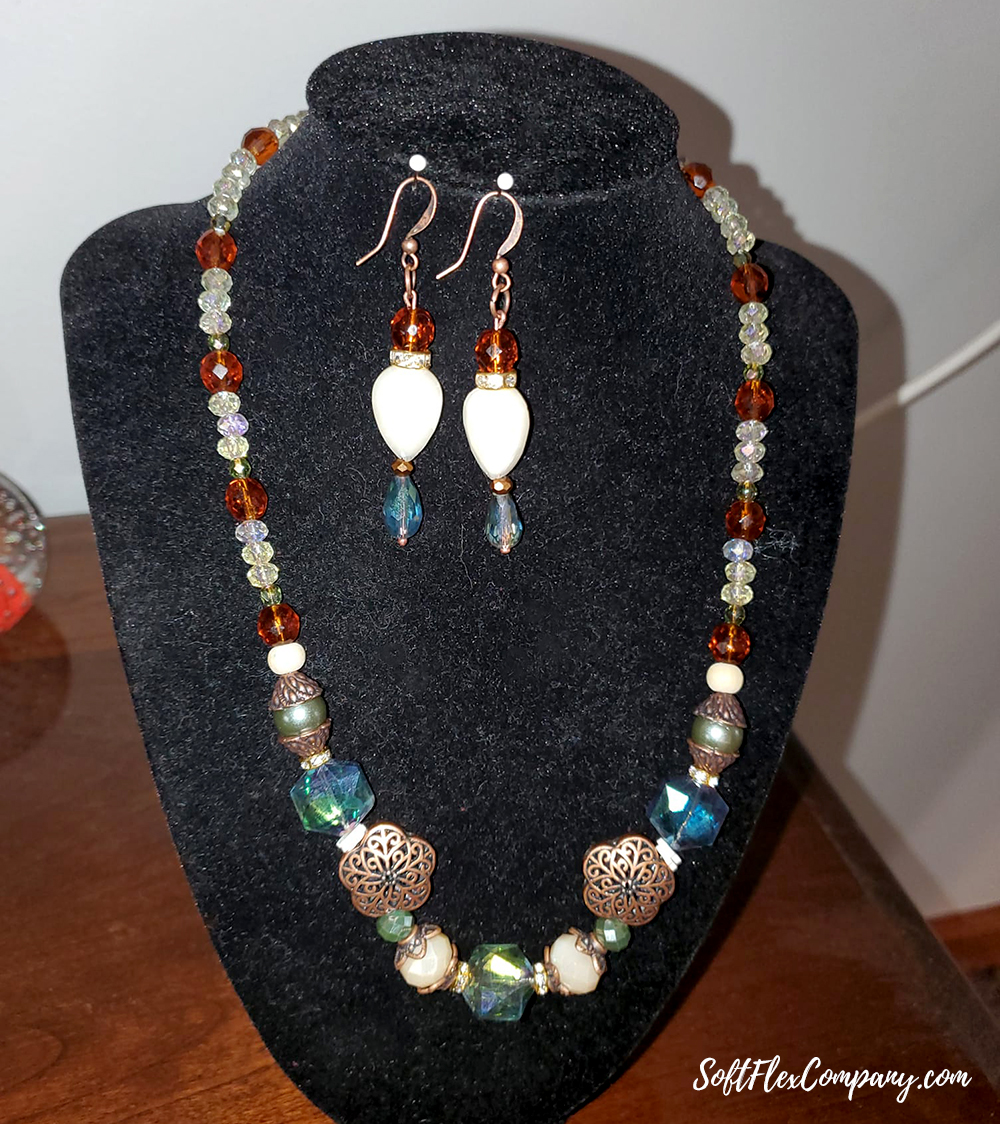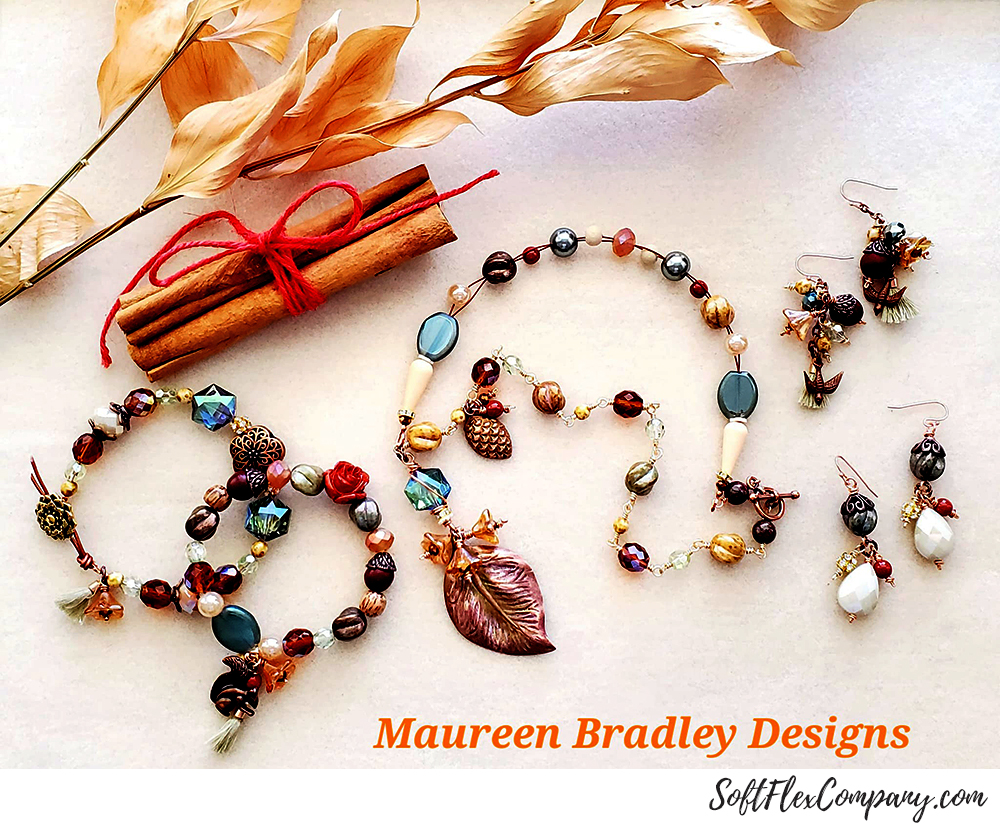 See more of her designs on her YouTube channel.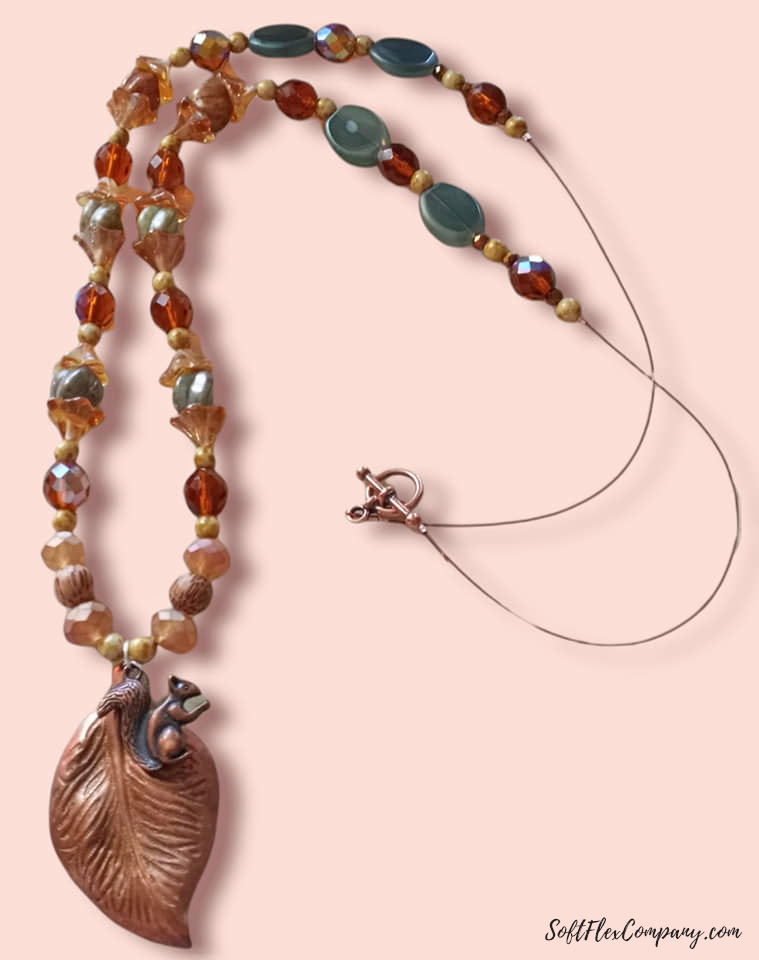 Designed by Soft Flex VIB Studio Member: Mercedes MillerBartley
See more of her designs on her Etsy page.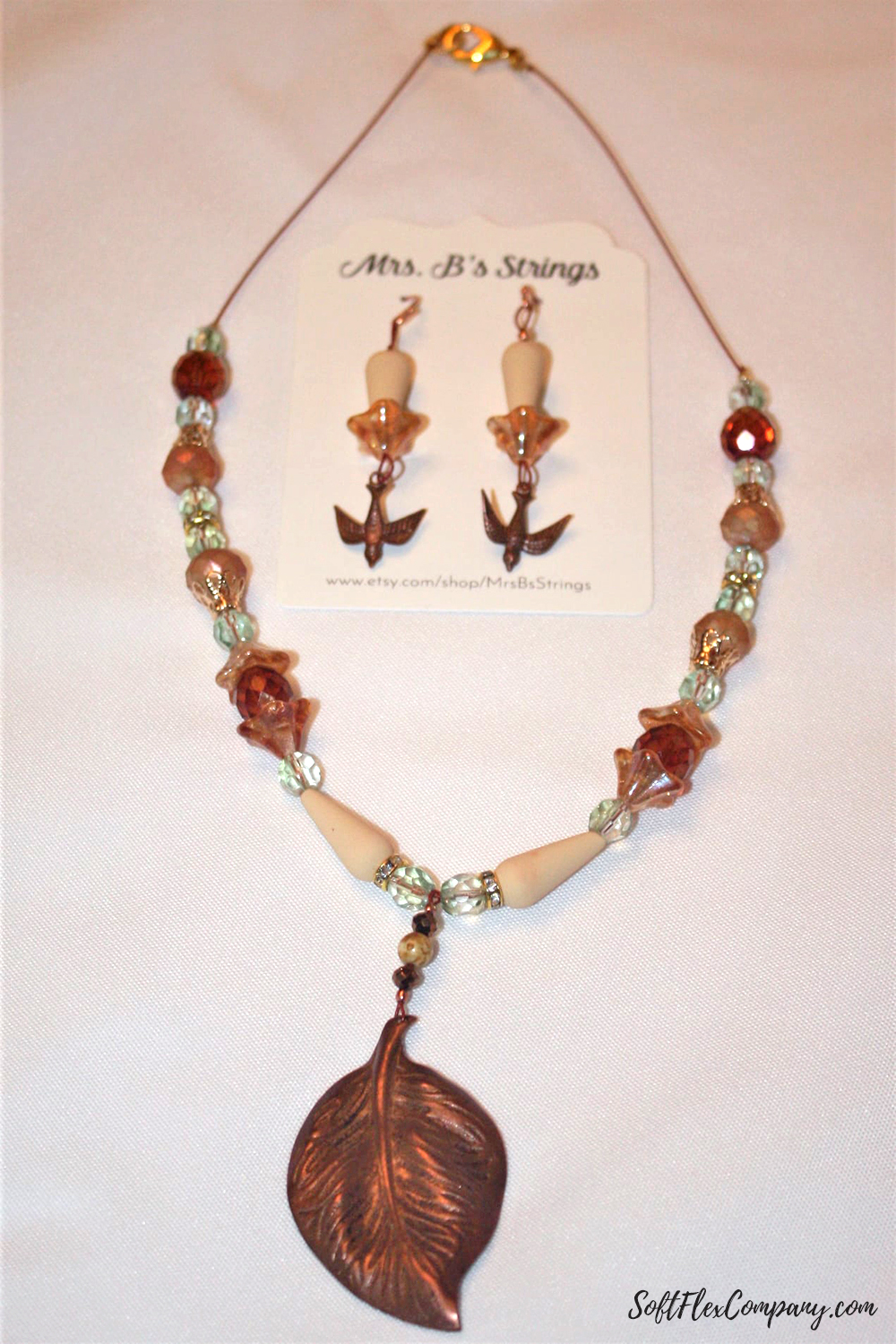 See more of her designs on her Ebay page.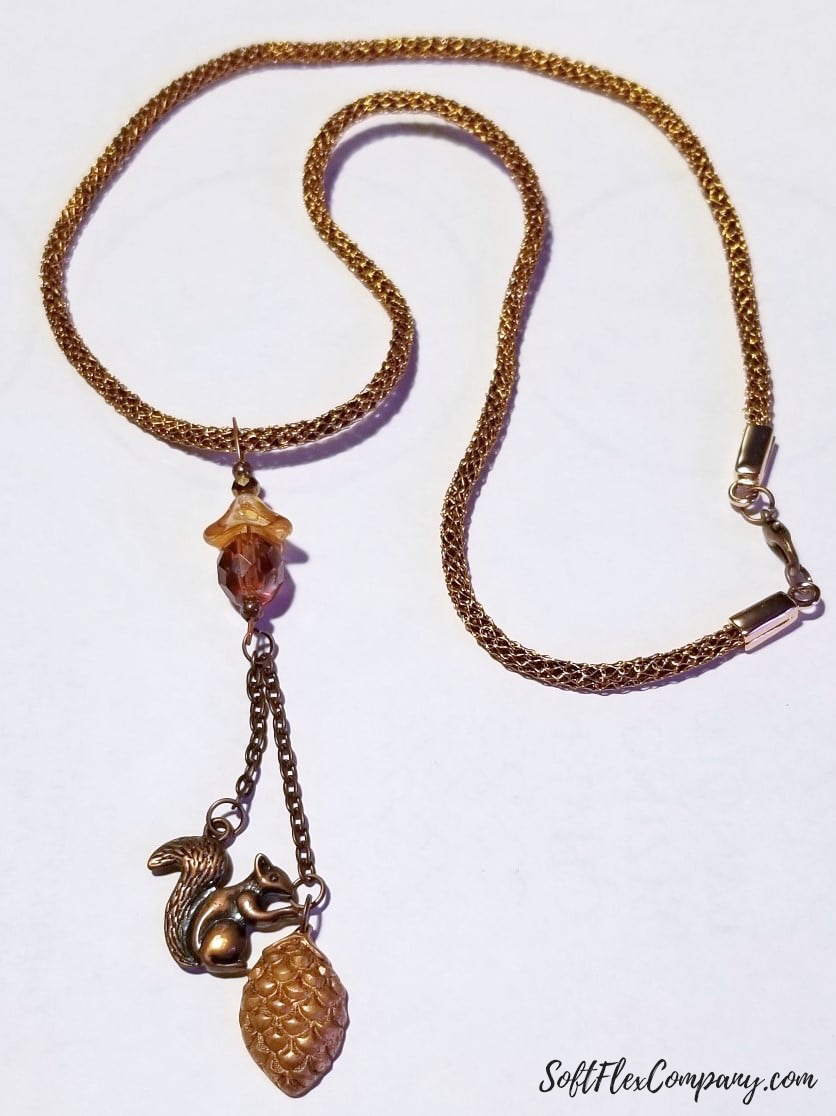 See more of her designs on her Facebook page.
Designed by Soft Flex VIB Studio Member: Stacy Leigh Meissner
See more of her designs in her Etsy Shop.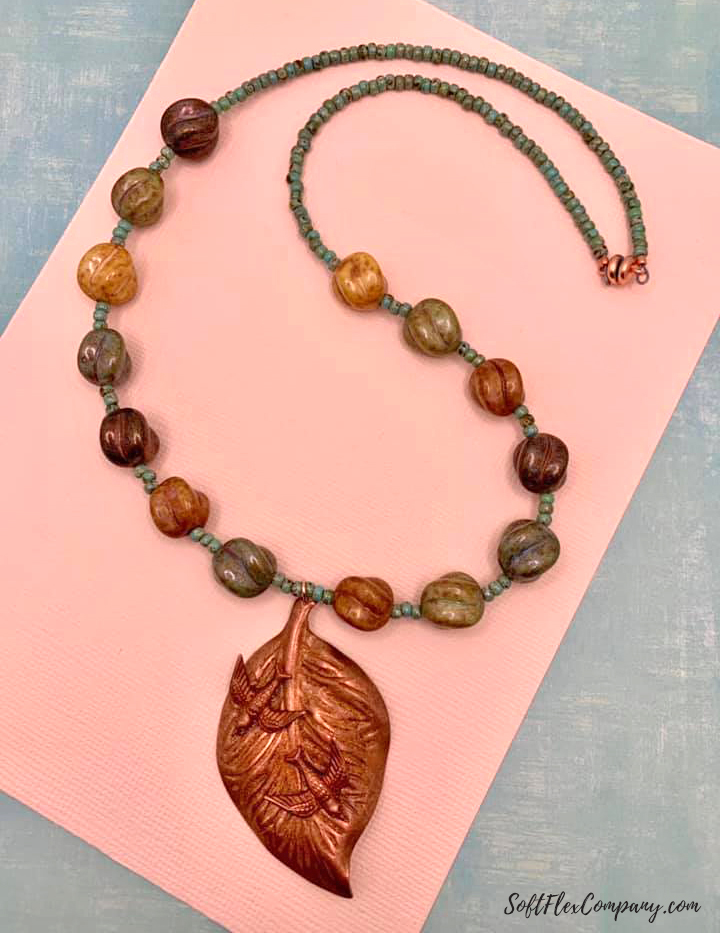 See more of her designs on her Facebook page.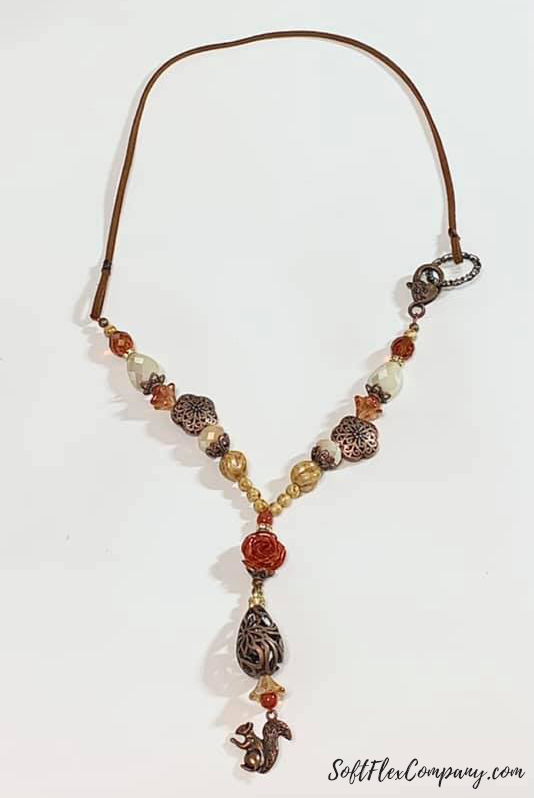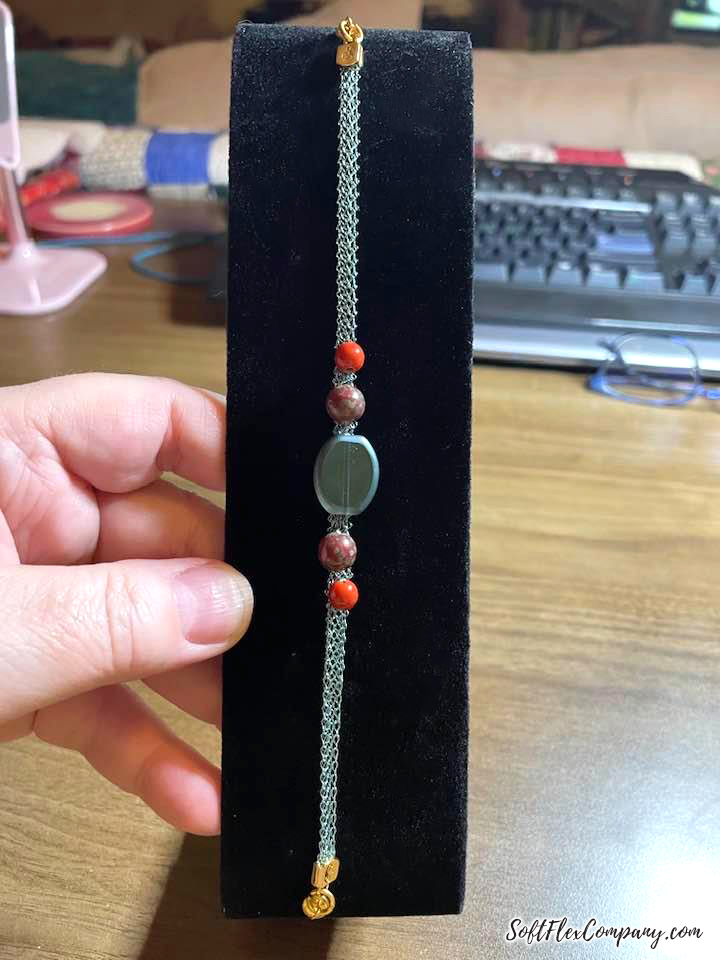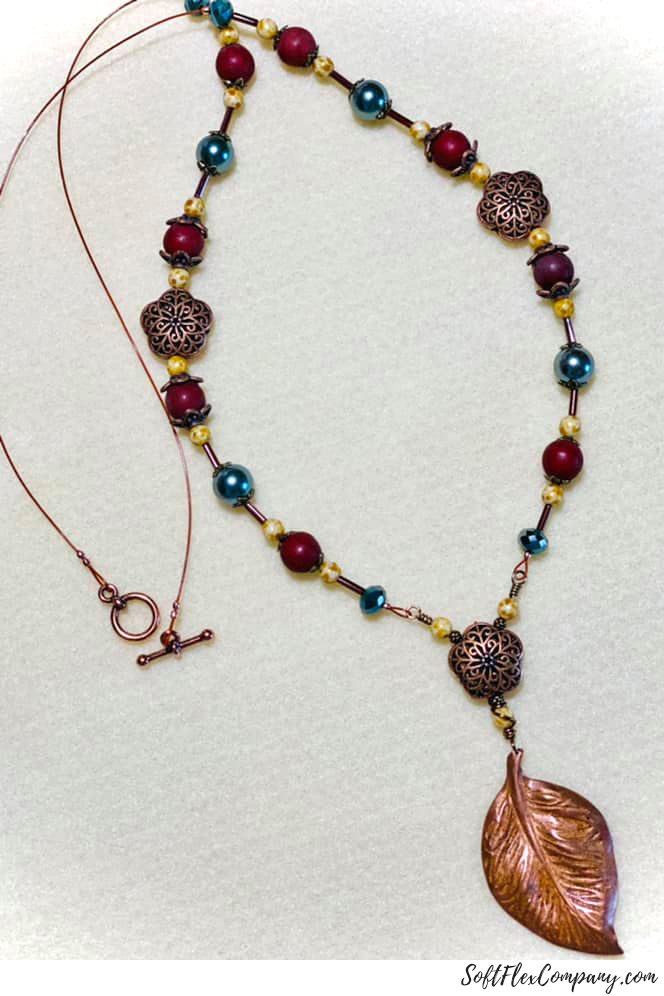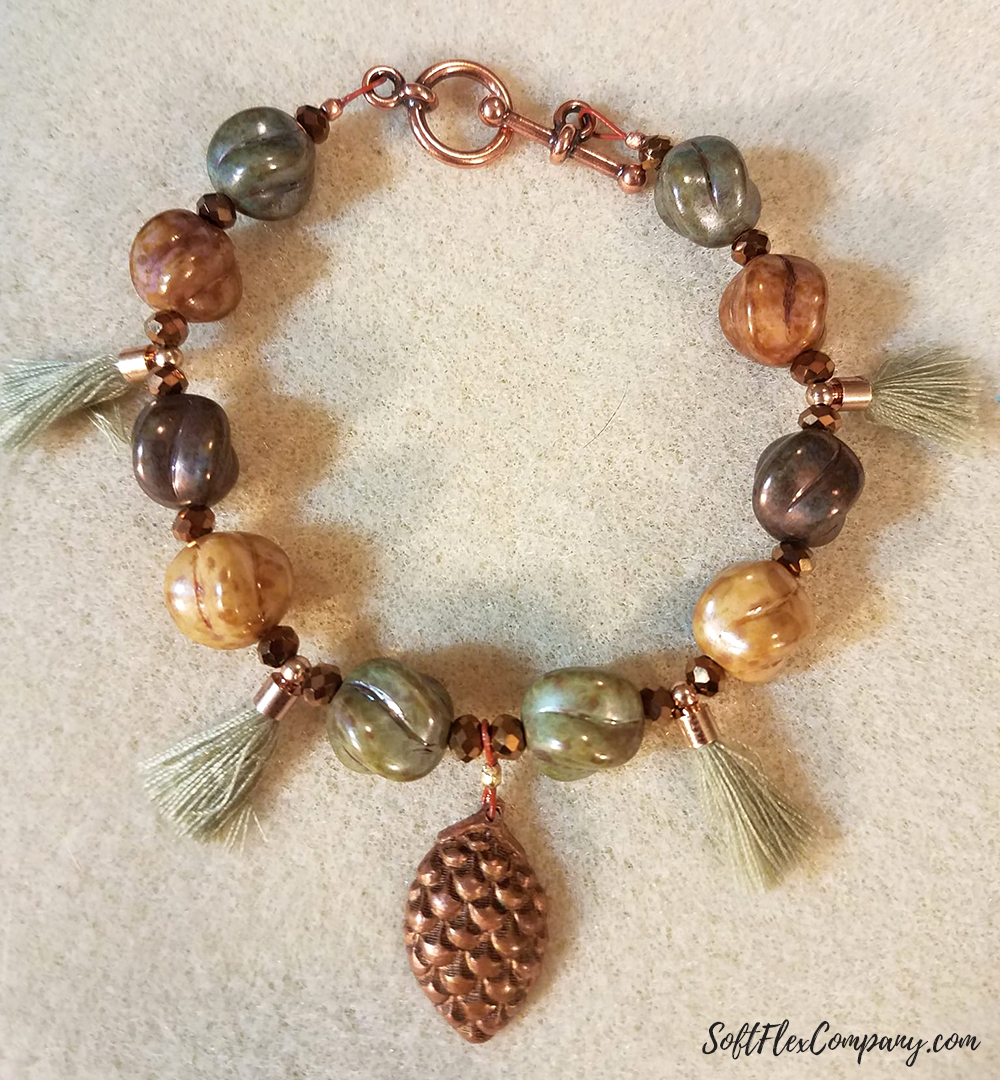 Join our Facebook group – VIB. Stay in the know. Stay up to date. From our bead shows to our video shows and sales, you can stay in touch with us. The community is full of artistic and helpful beaders and crafty people. Inspire and be inspired. Share your pictures and get the beading bug from others!
Visit the Soft Flex Company YouTube Channel!
---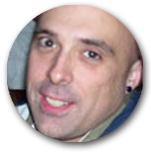 Blog contributor Thomas Soles loves Jazz Age writers and crunchy french fries. His favorite gemstones are Lapis and Pietersite. His favorite hobby is day dreaming. And his favorite mustache is Freddie Mercury's. As you can see, he has a healthy (or possibly unhealthy) sense of humor. You can write to him at Thomas@SoftFlexCompany.com