Make Paper Beads For Handmade Holidays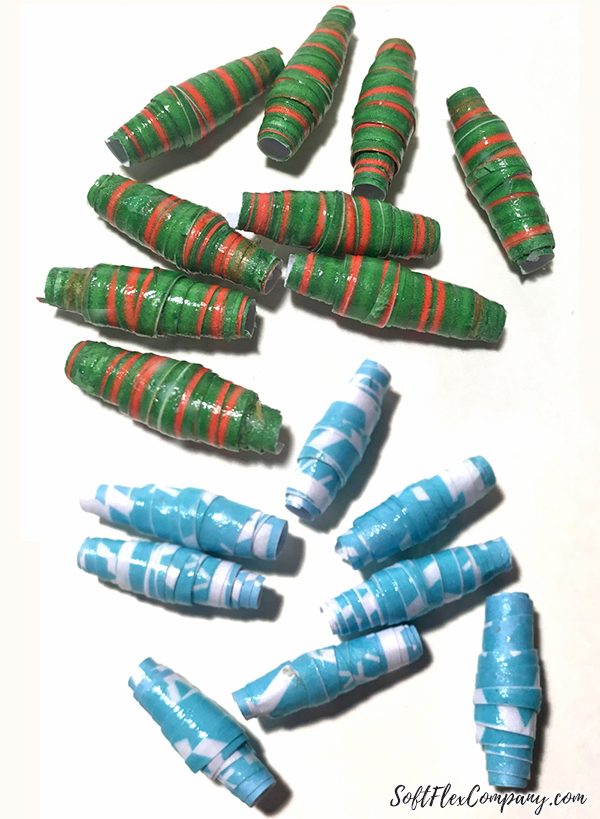 Have you ever made your own paper beads? What a neat and simple project! When my kiddo was about 10 years old he was really intrigued with this process, so, I would say it's a great project to do with kids. I created two free printables for the beads shown that you may download and use (links below), but you may also repurpose magazines, book pages or any paper bits you may have lying around.

Materials:
Paper
Scissors
Bamboo Skewer or Toothpicks
Mod Podge
Paint Brush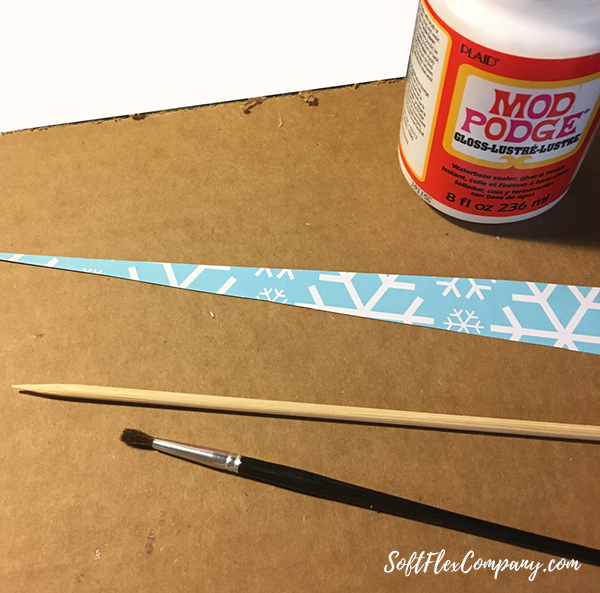 Download and print the paper bead template of choice, Christmas Stripe or Snowflake.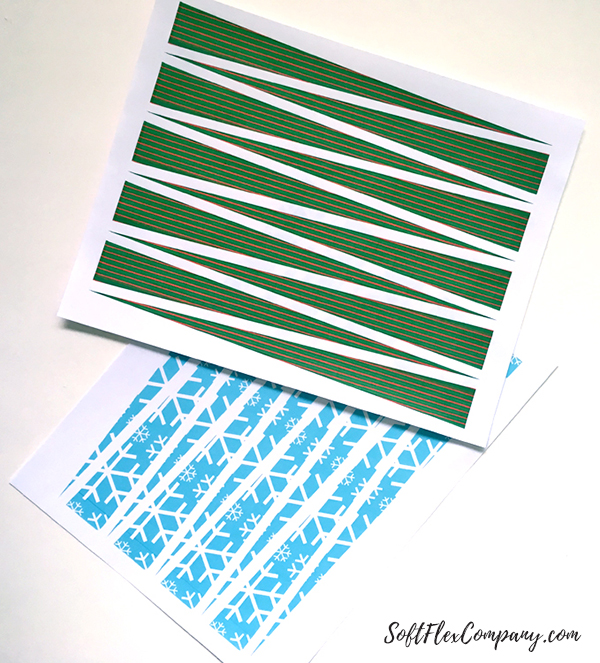 Each printed sheet makes 10 beads. Cut out paper triangles from the paper bead template. Brush the back side of the paper triangle with a bit of Mod Podge starting about an inch or so from the widest point toward the narrower end of the triangle.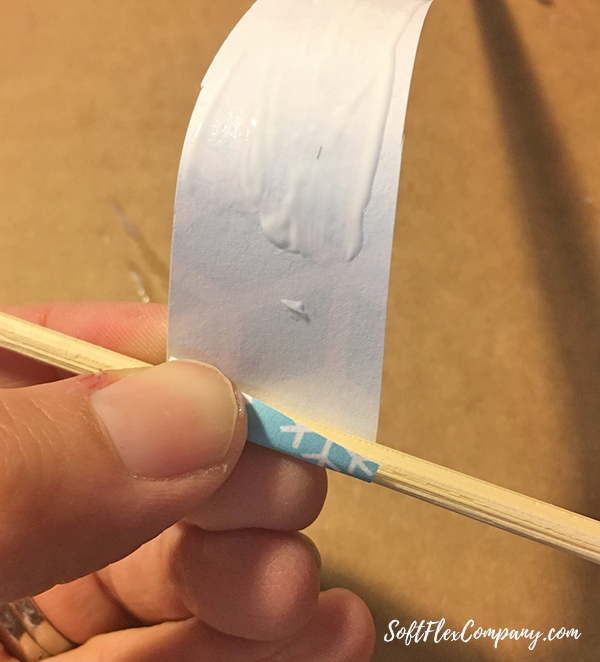 Now, wrap your triangle around the bamboo skewer. Start at the widest part. Roll it up, and it will start to take on an oval shape. It's okay if the Mod Podge squeezes out a bit as you'll coat them all at the end anyway.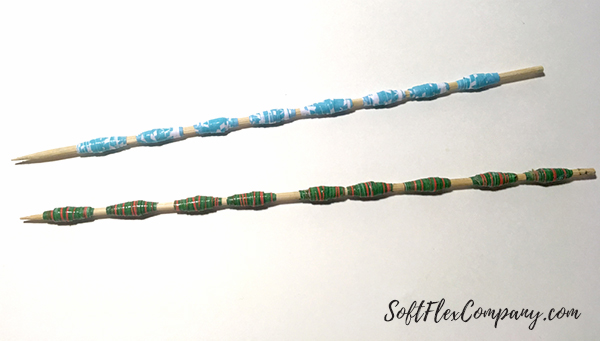 I left the finished beads on the skewer and kept rolling new beads until I filled the skewer. When they are all rolled, give the beads a final coat of Mod Podge to seal them taking care not to glue the beads to the skewer. Slide them off the skewer, and allow the beads to dry. If using toothpicks instead, you would be able to roll one bead per toothpick.
When the beads are dry, you can string them into jewelry!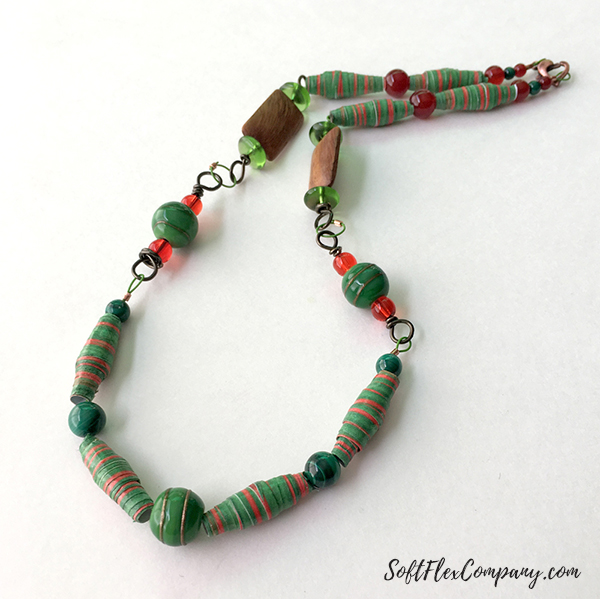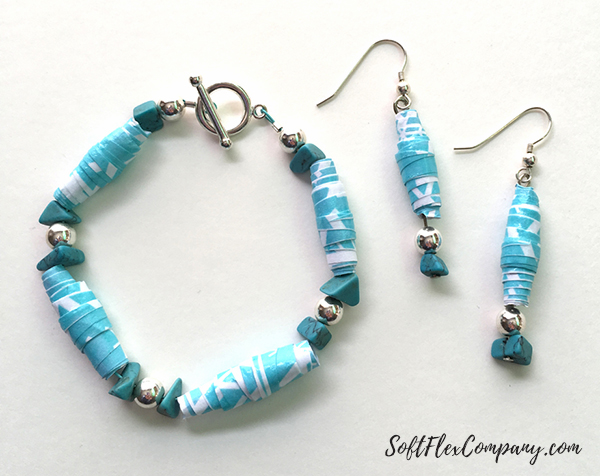 Download each paper bead template with the the link below.
Click Here to Download the Free Printable for Christmas Stripe Paper Beads.

Click Here to Download the Free Printable for Snowflake Paper Beads.

Happy Handmade Gift Making!
Join our Facebook group – VIB. Stay in the know. Stay up to date. From our bead shows to our video shows and sales, you can stay in touch with us. The community is full of artistic and helpful beaders and crafty people. Inspire and be inspired. Share your pictures and get the beading bug from others!

Visit the Soft Flex Company YouTube Channel!
---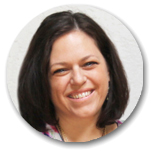 Kristen Fagan is the Website Graphic Designer and a Jewelry Making Educator for Soft Flex® Company. She is the co-author of Seed Bead Revolution, an artist and creativity guide. She currently lives in Arizona with her husband, their two sons and two dogs. When she's not painting, drawing or beading, she enjoys reading, yoga, exploring the outdoors and traveling. Her favorite stones are Opal, Turquoise, and Quartz and she can't bead without Bead Stoppers. You can email her at [email protected] or visit her Website | Facebook | Instagram