Pearl Party Earrings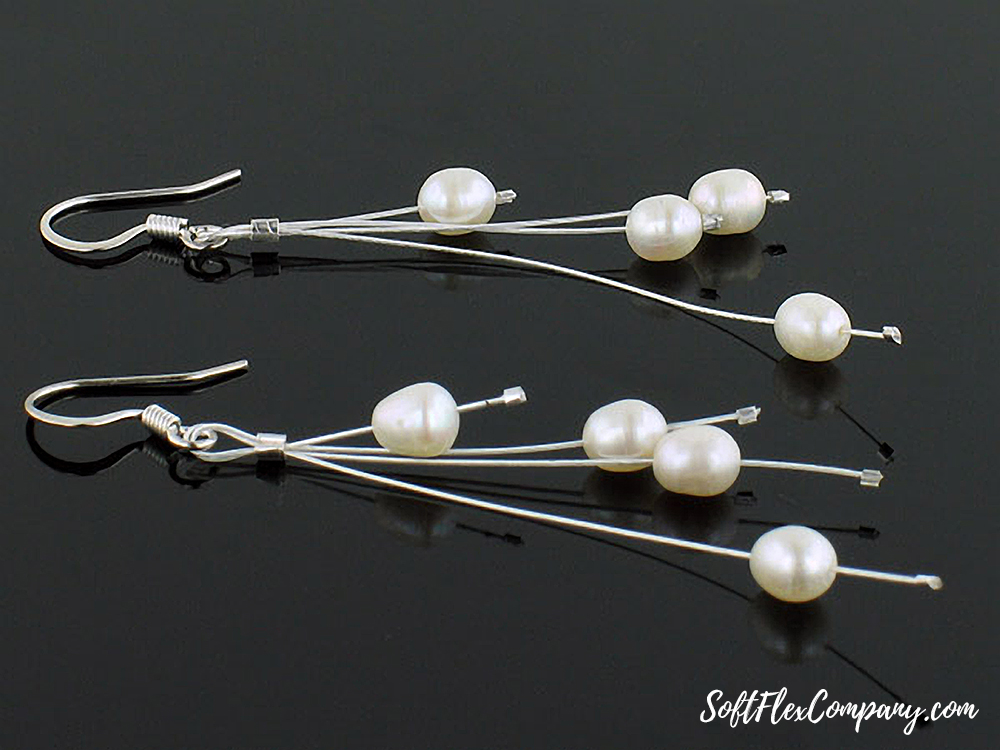 Designer Shelley Richey
Skill Level Beginner

Materials
Extreme 925 Sterling Silver Plated Beading Wire, .014 Diameter - 14"
Sterling Silver Ear Wires - 1 pc
2x2mm Sterling Silver Crimp Tubes - 2 pcs
1x1mm Sterling Silver Crimp Tubes - 8 pcs
White 6mm Rice Pearls - 8 pcs

Tools
Regular Crimping Pliers
Flush Cutters
Micro Crimping Pliers

Instructions

Step 1: Cut the wire into two 3" pieces and two 4" pieces.

Step 2: Use one 3" wire and one 4" wire to string one 2x2mm crimp tube and 1 ear wire. Pass back through the tube, but do not crimp. Adjust the wires so that the ends of the wires all fall in a different spot. Crimp the crimp tube. Click here for crimping instructions.

Step 3: Use 1 end of the wire to string 1 pearl and one 1x1mm crimp tube. Place the crimp tube at the very end of the wire and crimp. Repeat entire step three times so that there is 1 pearl on each wire end.

Step 4: Repeat Steps 2 and 3 to make a second earring.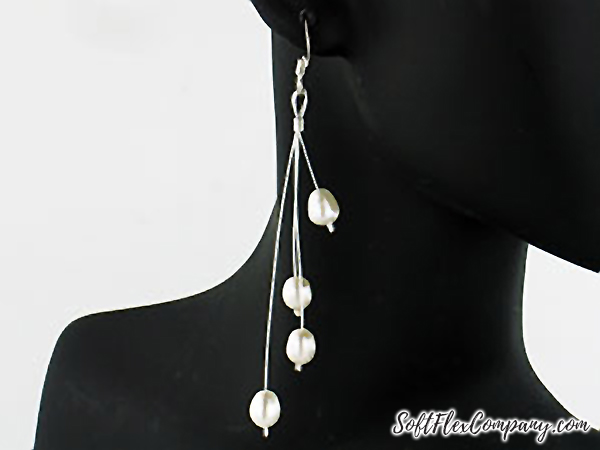 Projects not intended for children under the age of 13. The information on this instruction sheet is presented in good faith, but no warranty is given, nor results guaranteed. Soft Flex® Company disclaims all liability from any injury to anyone undertaking the construction of this project as a result of improper safety precautions.

Join our Facebook group – VIB. Stay in the know. Stay up to date. From our bead shows to our video shows and sales, you can stay in touch with us. The community is full of artistic and helpful beaders and crafty people. Inspire and be inspired. Share your pictures and get the beading bug from others!

Visit the Soft Flex Company YouTube Channel!
---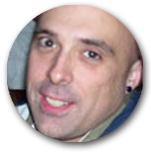 Blog contributor Thomas Soles loves Jazz Age writers and crunchy french fries. His favorite gemstones are Lapis and Pietersite. His favorite hobby is day dreaming. And his favorite mustache is Freddie Mercury's. As you can see, he has a healthy (or possibly unhealthy) sense of humor. You can write to him at [email protected]