Did you know that there are colors that can flatter everybody? That is a game changer if you are a jewelry designer. Knowing a color can suit every skin tone can make it easy to design your next necklace or bracelet. Margie Deeb has some great information about how color works. Read on and see how a single color can be a universal complement.

If you have missed any of our Margie Deeb articles, make sure to check out our blog archive. We post her articles on Thursdays. She taught us how to use analogous color schemes to create movement and mood. We learned how to use unrelated colors to create drama and energy. Margie is a master of color and she has some incredible lessons on how to use color to benefit your jewelry making. Visit her website and grab her Instant Color Wheel Guide. Learn how to use color as a great asset in all of your crafts.
Add color to your jewelry making kit. We have a spectrum of vivid beading wire that will make every design shine!
We love Margie Deeb's intimate knowledge of colors and we wanted to re-share some of our archive articles she has written for us. Margie is an incredibly talented artist, designer, and author. Follow along on her color journey. Let's all become students of color!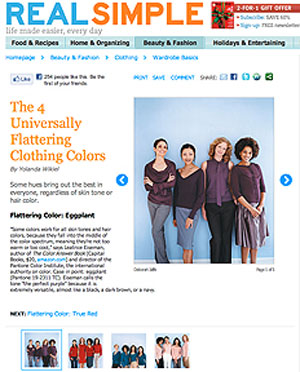 Readers often ask "what is a color that is flattering to anyone and everyone?" I never believed there was one because people are so very different and millions of colors, shades, tones, tints, and intensities abound in fabrics and beads. I decided to learn what others have to say about this, and lo and behold, the Real Simple website has an interesting feature on the subject... complete with photos!

It is the photos that make the article worth devoting a column to: four photos show four differently colored women in what Real Simple calls "The 4 Universally Flattering Clothing Colors." The pictures do support the thesis, though four skin/hair colorings is a small sampling. However, I applaud Real Simple for the photos: these kind of claims are usually accompanied by no support photos and just a written description of a color, which is of no help to anyone.

I've made swatches of the four colors (and a light and dark version of two). Please read the Real Simple article. And tell me what you think.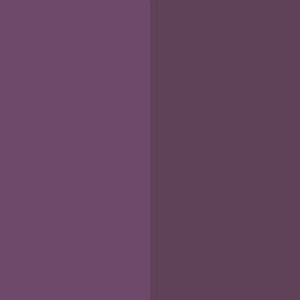 Eggplant


True Red

Indian Teal


Mellow Rose
My opinion? For those of us who make jewelry to sell to the ubiquitous Unseen Customer, these four colors provide a launch pad and give us a little more confidence that our color selections will fit someone.

The most promising colors are Eggplant and Indian Teal: they are muted versions of appealing, sophisticated colors. I would use them first when making jewelry for my Unseen Customer.

True Red is the wildcard. A strong, striking color, it looks fantastic on many people. The article quotes Bill Blass as saying "When in doubt, wear red." It lends power and allure to the wearer. But everyone? I'm wondering how the palest, blondest woman would stand up to it.

I find Mellow Rose questionable, as I know many women and men whose faces would look washed out by this pale, gentle tint (including mine).

I'd like to hear your thoughts: color@margiedeeb.com


Join our Facebook group – VIB. Stay in the know. Stay up to date. From our bead shows to our video shows and sales, you can stay in touch with us. The community is full of artistic and helpful beaders and crafty people. Inspire and be inspired. Share your pictures and get the beading bug from others!

Visit the Soft Flex Company YouTube Channel!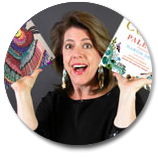 Artist and color expert Margie Deeb is the author of The Beader's Color Palette, The Beader's Guide to Color, The Beader's Guide to Jewelry Design and numerous beading and color publications. She teaches color and beading across the country and her free monthly color column, Margie's Muse, is available on her website. She writes regularly for Beadwork, Bead & Button, and Step-by-Step Beads magazines.
Visit Margie's website for her books, kits, patterns, jewelry, inspiration, and more: www.MargieDeeb.com