Want to accelerate your jewelry making skills? We have mystery themed jewelry kits that include everything a beginner needs to launch a new bead stringing hobby. The kits are also a great way for a professional to restock their beading supplies. Each kit is loaded with fun beads and beading components. If you have basic beading tools - a pair of crimping pliers and cutters - you can make a bunch of unique jewelry designs with the contents. Our kits are supported with educational videos, blogs, and a thriving community. Visit our VIB group on Facebook and meet the wonderful crafters and artists that purchase our kits and share their work. Our Designs Kits offer an unparalleled online jewelry making course. Learn a new technique or find an inspirational new way to make jewelry!
We are a company that was founded with a desire to create and sell the highest quality DIY jewelry making products. We were founded by beaders for beaders. Soft Flex Beading Wire will last for years, it is incredibly durable. Soft Flex will never lose it's delicious drape. We are also a company that believes it is important to be as education minded as we are quality focused. We want our customers and friends to find all of the information they need about the products on our shelves. We want you to know how to use our tools and wire. We want to empower you to master your tools and make gallery quality jewelry.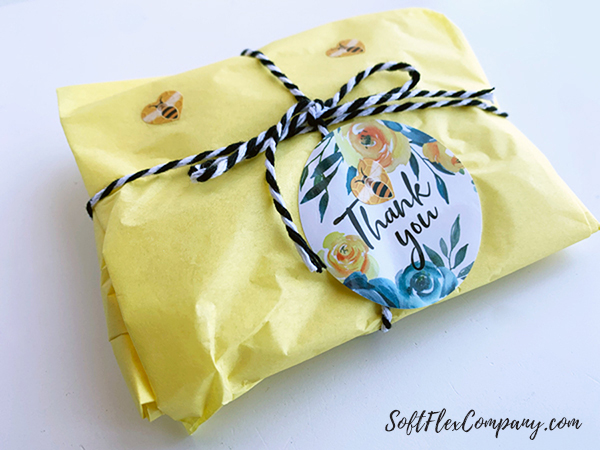 Let's celebrate a marvel of nature. We are abuzz about bees! Bees have graced cultures and mythology. They are a powerful symbol of good luck, mindful living, and industry. Bees rally around their royalty to protect and shield them. Bees are critical cross-pollinators, we owe much of our food production and plant growth to their vital roles. Bees have graced us with mead - the drink of the gods. Bees have sweetened our lives with a natural miracle food that never expires - honey! Let's bee kind and pay tribute to this gentle harvester.
Sara will be doing a live broadcast on the Soft Flex Facebook page and YouTube channel, with the Bee Kind Design Kit, on Wednesday, June 30th at 3pm (PT).
If you'd like to join us in the design challenge next month, buy this kit and challenge yourself to try something new and unexpected. If you are new to beading, this kit comes with findings, beads, wire, and surprises.
Our kits are great for skill building. We want our kits to feel challenging. We want them to be accessible for beginners and advanced designers alike, but we love to throw in elements that may seem difficult to test our beaders skills and make them think out of the box. We think jewelry is great when it is easy. But when you really have to engage your mind and process your materials and tools, we think that your jewelry has the potential to be life changing.
Our kits may be inspired by a colorway or theme, but they are meant to be creative interpretations. Imagination and innovation do not follow the rules. Expect the unexpected.
Supplies are very limited. Don't miss out!
Themed Jewelry Design Kits And Free Jewelry Making Classes Online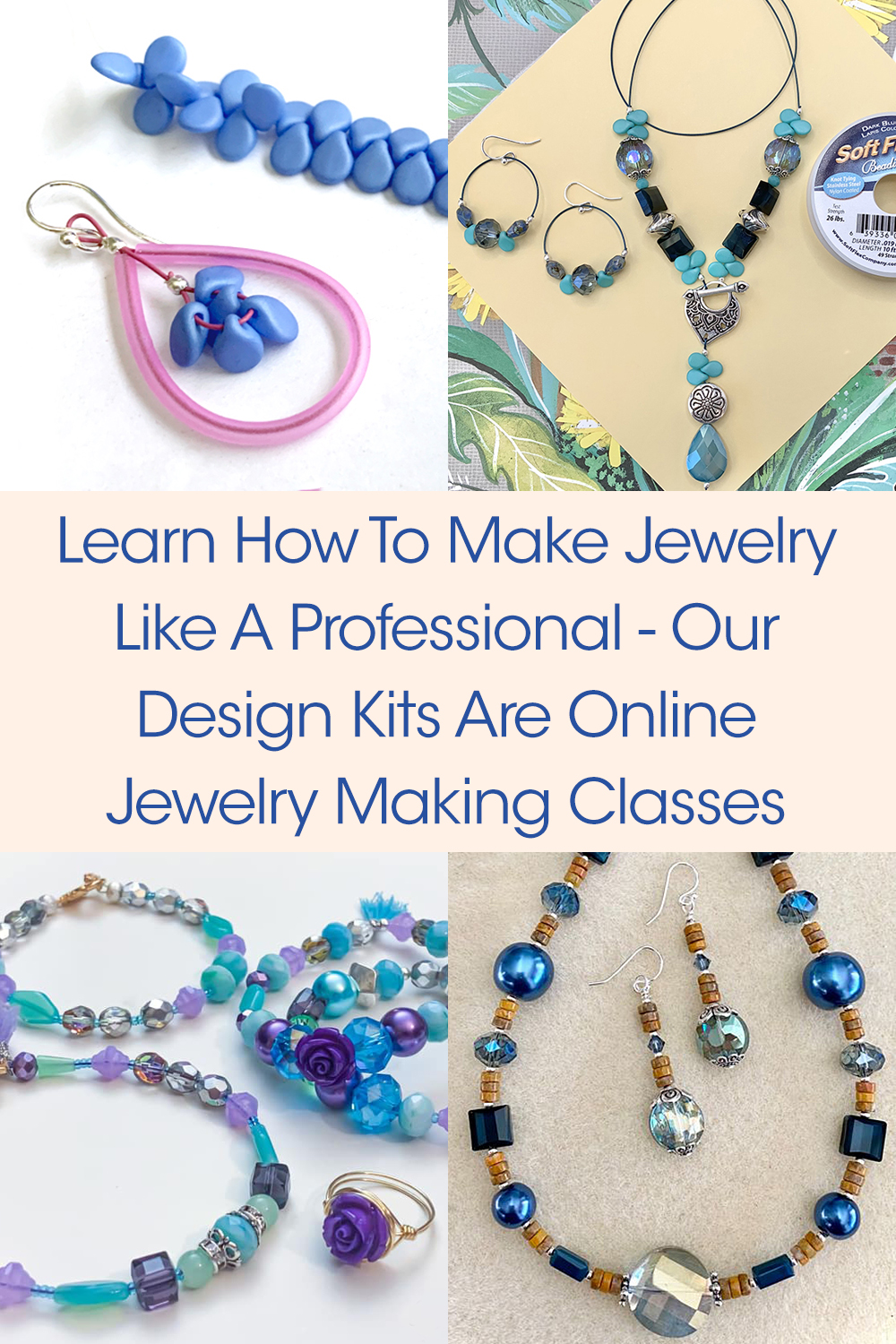 Getting Started Is Easy - Jewelry Making Ideas for Beginners
Beading is a wonderful hobby. The learning curve to start is relatively easy to conquer. Understanding how the tools and jewelry components function is the key to overcoming any difficulty. If you are shopping for beads with no guidance, it can seem quite daunting. Our design kits make it easy to start your favorite new craft - or career - with very little hassle. We provide all of the accessories. You just need the basic tools. We follow up with videos on what we have designed with our kits and give you tips on how to make your own lovely jewelry.
Kits are a great way to accelerate your learning. Kits are inexpensive and you get enough beading supplies to keep you crafting for hours. One kit goes a long way. The educational videos, links, and blogs are all free. A kit is a great guidance tool. But you can learn with your own supplies and own pace. Our links are your free online jewelry making class.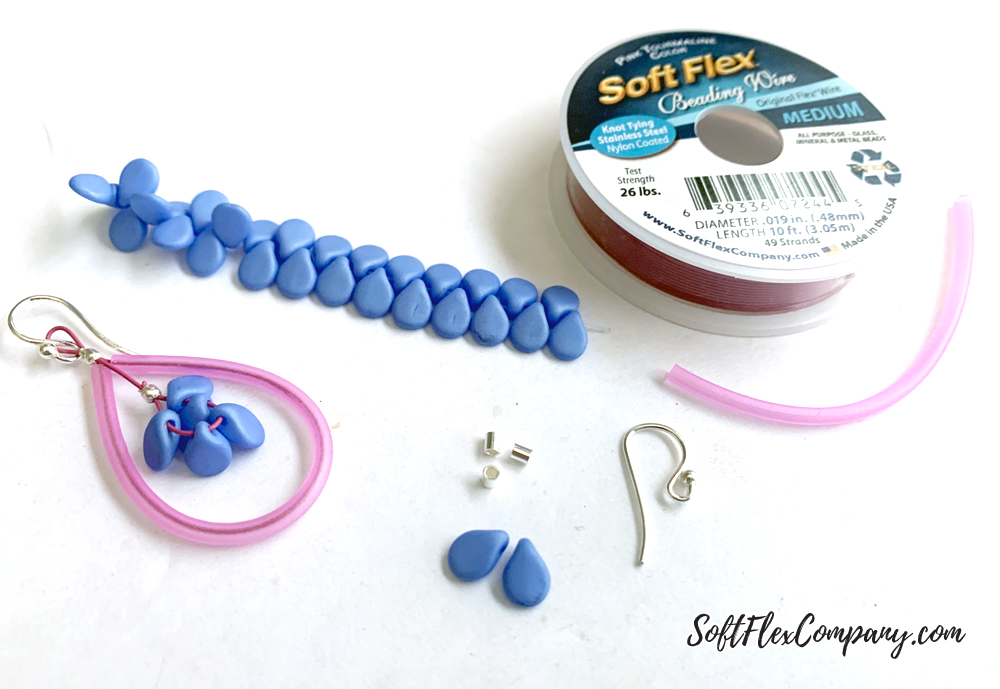 One hurdle to overcome, when starting your first necklace or bracelet, is to figure out how to pair colors that complement each other. You need to have a sense of what bead shapes are going to look amazing when strung with others. It can be hard to choose your beads when you first start - there are oceans of possibilities. Where to begin?!? Our design kits make it easy. We create each kit after brainstorming a theme. The contents of each kit are hand selected by jewelry designers. We want to convey a theme that is topical, fun, and easy to string.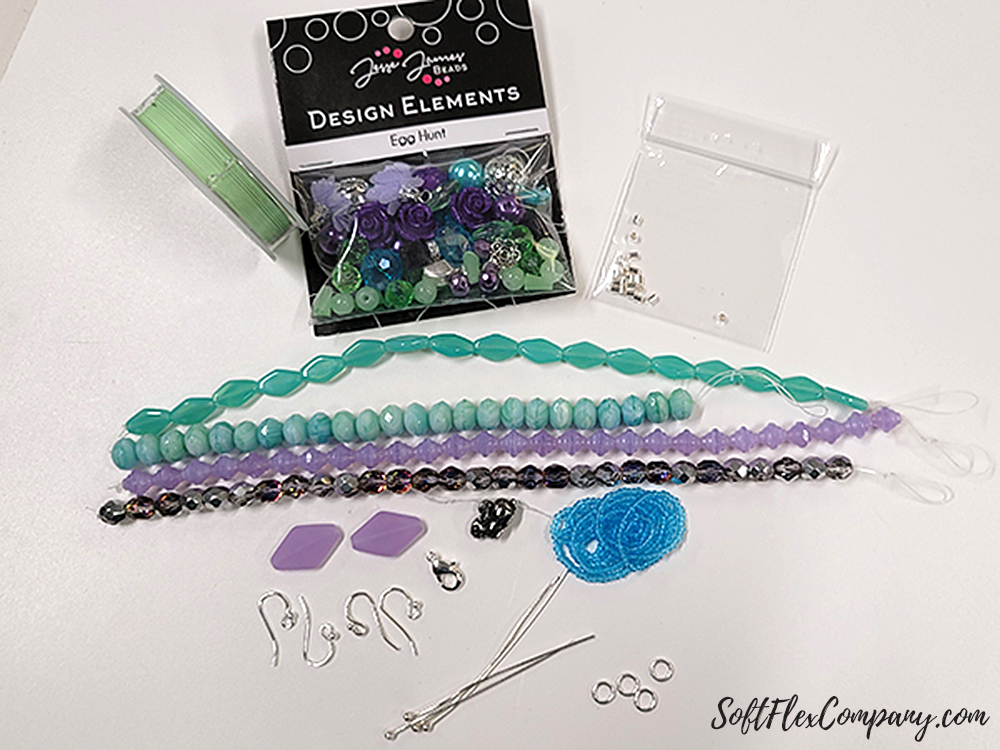 What comes inside our kits? Well, we felt it was important to include everything beginners and pros, alike, would need to create a bunch of jewelry. If you have cutters and a pair of crimpers, you won't typically need much, if anything, else to design with our beading kits. Occasionally, we will offer a Soft Flex Craft Wire kit that might require chain nose pliers or wire wrapping tools. But this only enhances the experience. You will become a better beader when facing a new medium.
Our kits come stocked with crimps, Soft Flex Beading Wire, and an eclectic assortment of themed beads. You can follow our videos to see where we take these materials. You can follow our VIB Facebook group to see how our friends use their kits. Or you can just be an explorer and see where your talents take you. If you have never tried to string a necklace before, make sure you check out our blogs and video libraries on Facebook and YouTube. We will teach you lots of new jewelry skills.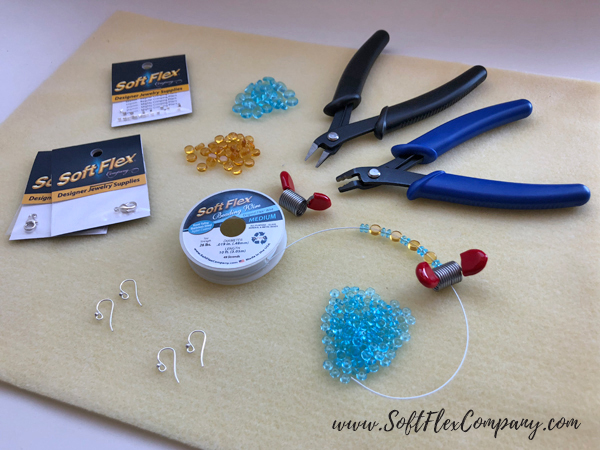 Educational Jewelry Resources - Free Jewelry Classes and Informative Blog Posts
Our blog is a great resource for tools and jewelry design help. Would you like to learn how Magical Crimping Pliers work? Well, we have the links you need! Find the tips and tricks you need. Our blog recaps the week in videos and also offers in depth discussions on events, tools, and everything else we love about the beading industry. Stay up to the minute with industry news and events. Check out our blogs on The Great Bead Extravaganza and learn more about the world's biggest online bead show. Our blogs feature tons of jewelry making projects. We have interviews with designers and local bead stores we love. You are sure to find something amazing.
Jewelry classes can, sometimes, cost hundreds of dollars. And that is just the class alone. Materials and tools might even be an additional fee. It can be hard to rationalize spending a bunch of money to learn a single technique. Especially if you are on a budget. So how can you educate yourself about jewelry techniques, terms, and tools if you are not wealthy? We suggest following us on Facebook, joining our VIB group, and subscribing to our videos on YouTube.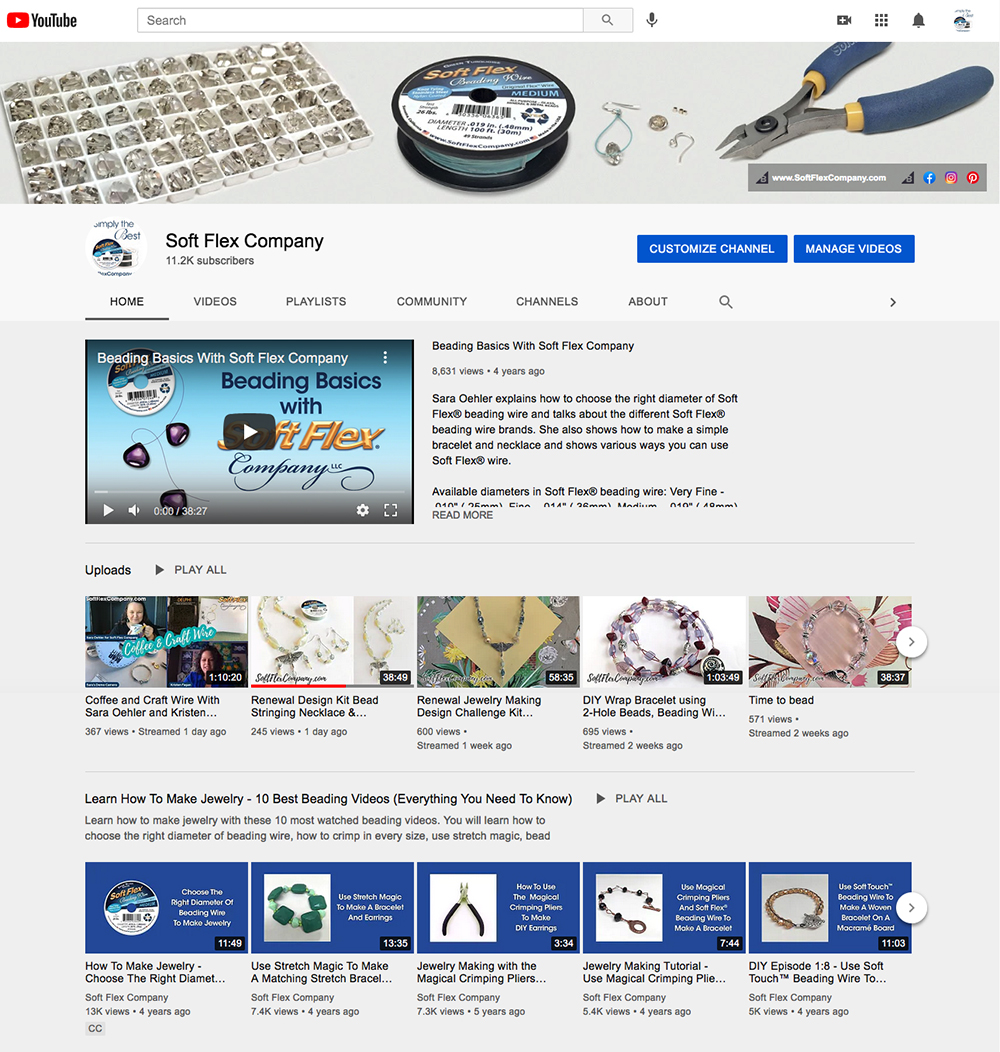 On Facebook, we frequently pop up with live videos and shows. Sara will jump on to discuss a new sale. She sometimes films videos about how to use tools or what each component is good for when making jewelry. We have live sales, which are basically beading auctions. We offer rare beads and materials that are in our collection that you will never find on our website. All of our Facebook videos are informative and great to watch if you want to learn more about our favorite craft. Even if Sara is on for a quick second to mention a sale or special, she will discuss information that you can use to become a better beader.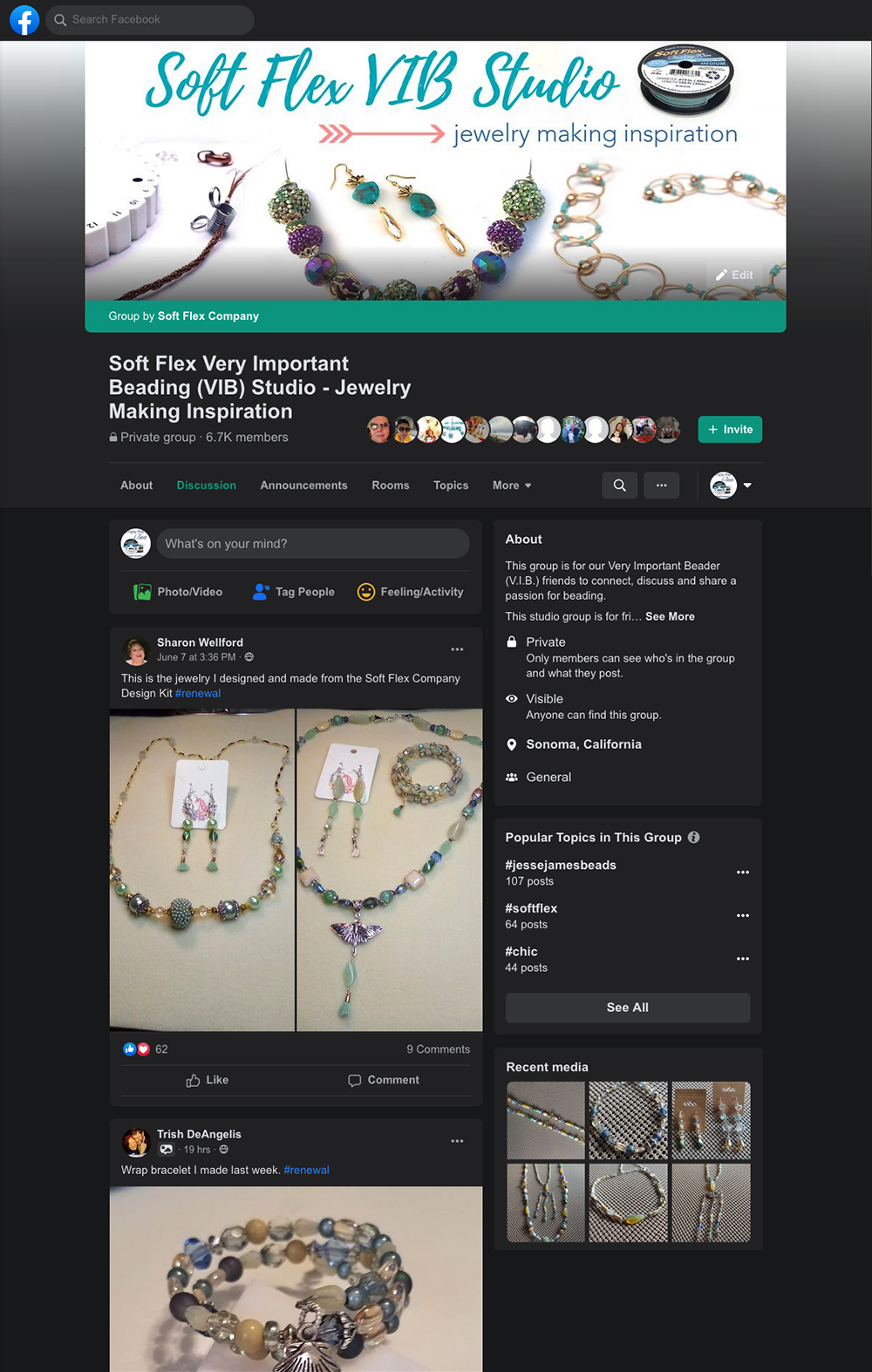 We think our VIB group is fabulous. It is a closed group, but you are welcome to join. We accept all crafty people and beaders. We foster acceptance and creativity. We welcome posts about jewelry making and design. If you post your creations, you can expect kudos and appreciation. You can ask for soft critiques and ideas on how to improve if you want to move things forward. You will get a lot of gushing adoration from all of us that cherish jewelry. We love to see new jewelry and discuss the craft. Our VIB group is a fantastic resource for learning more about jewelry making and also see how diverse like minded people can be.
When we reveal the latest kit we are offering, our VIB group becomes a nexus of creativity. Our members post new pictures of their jewelry, created using the kit, daily - sometimes even hourly. New techniques are often followed up with descriptions and ideas about how to master that technique. Our members are professionals, stay at home moms, and beginner crafts people. There is an eclectic mix of designers. You will learn so much by just interacting with everybody.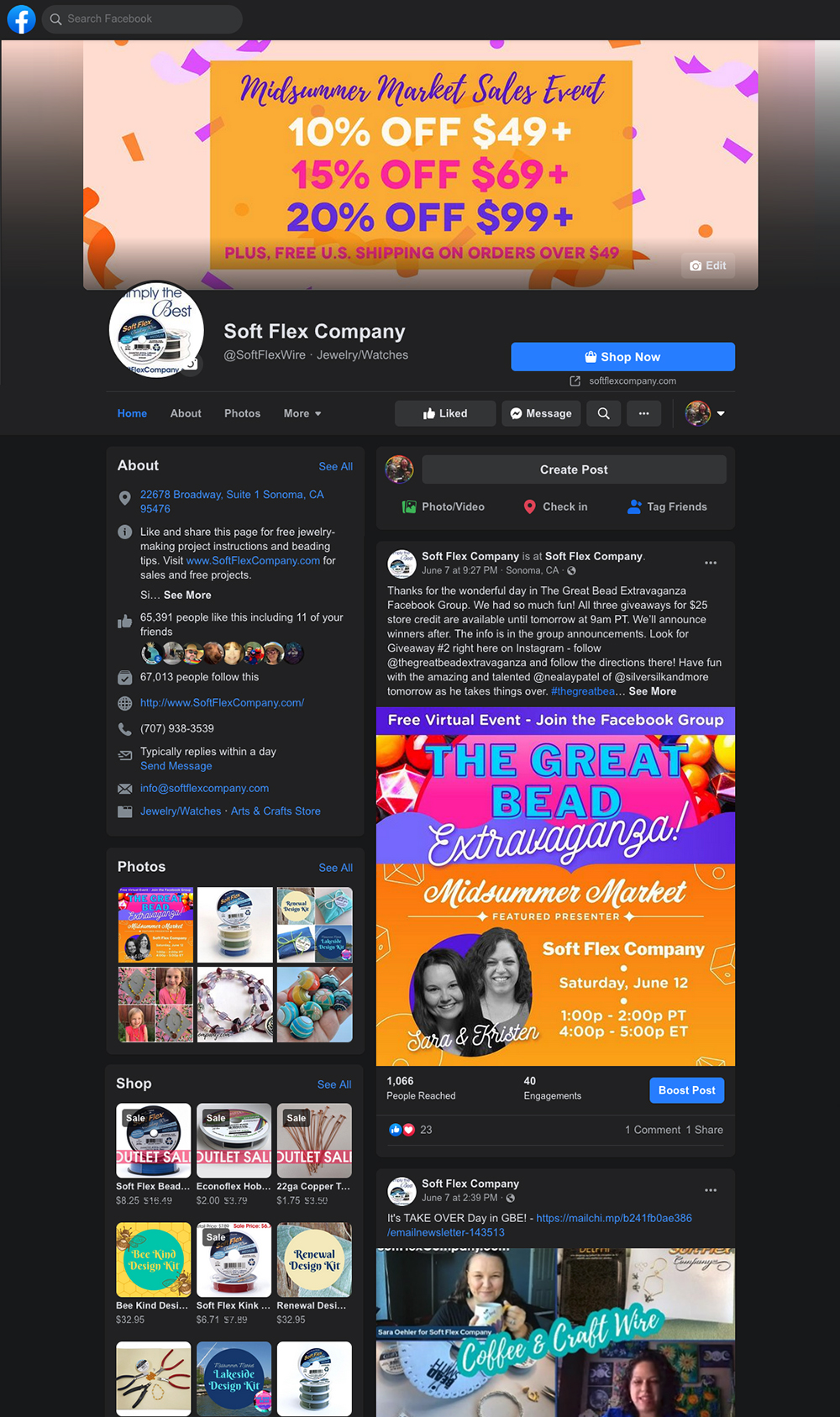 Do you enjoy YouTube as much as we do? YouTube is an unlimited resource for everything imaginable. If you know nothing about car repair, you can watch a video or ten and learn maintenance that would cost thousands. You can also learn so many wonderful jewelry making techniques. Need to master Kumihimo or Viking Knit? YouTube has you covered!
Soft Flex Company has a YouTube channel that is very active. We post new episodes of our jewelry making series weekly. You can find Kristen making amazing jewelry every week. Kristen takes us on deep dives into jewelry making. She uses mixed media and tools. You can learn a bunch of wonderful new things. We have hours and hours of Soft Flex Craft Wire videos, perfect if you want to learn the art of wire wrapping. Sara films weekly videos and hosts live sales. Learn a new technique or buy a unique gemstone from our live sale auctions.
Free Spirit Beading airs live on Mondays. Free Spirit Beading is a live beaded jewelry making series on YouTube. Kristen is a free spirited designer, author, artist – she is an amazing creator. She does not worry about perfection. She believes that art is a journey and part of that journey is making mistakes and living with them. If you miss an episode, you can find it in our YouTube library.
Learn wire working techniques from James Browning. His series was called Conversations in Wire. James explored his passion for Craft Wire jewelry. Learn how to create lettering, wrap stones, rings, and more. James has videos on how to wire wrap free hand designs. How to use a template to create a pattern. He shows you how to create chain mail designs and more. Learn how to use a ring mandrel. Learn advanced and beginner techniques. Learning how to wire wrap is easy with his simple to follow videos.
Making Professional Jewelry At Home - Jewelry Making Kits Are Great for Designers
Our kits are themed and playful. We explore holidays, mysterious places, and lively fantasy ideas. Our kits may have amusing ideas, but everything inside is geared for professional jewelry. Inside each kit is the highest quality beading materials. We have stunning beads, the strongest crimps on the market, and our legendary Soft Flex Beading Wire. For the price of the kit, you will have enough material to turn your creations around for a profit on your store.
You might not need crimping tips. You have mastered your tools and techniques. But make sure you check out our videos. They are a wonderful source of inspiration. Need a great idea for your next bracelet? We have some out of the box ideas for you!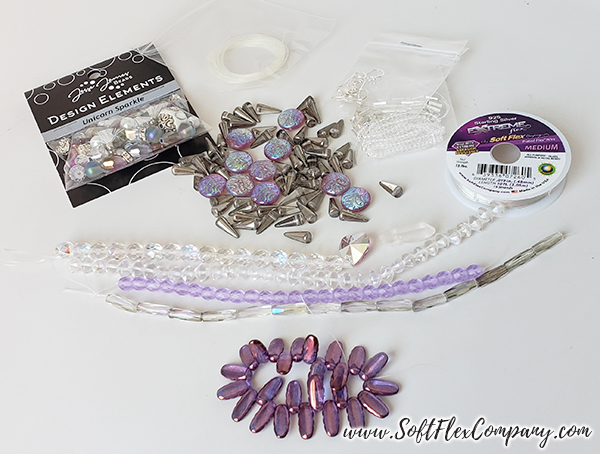 Our jewelry design kits are loaded with materials. You can make full jewelry sets with each kit. You can design numerous earrings. You can make a bunch of illusion jewelry - showing the vibrant color of our beautiful Soft Flex Beading Wire. You can add your own beads and enhance your creations.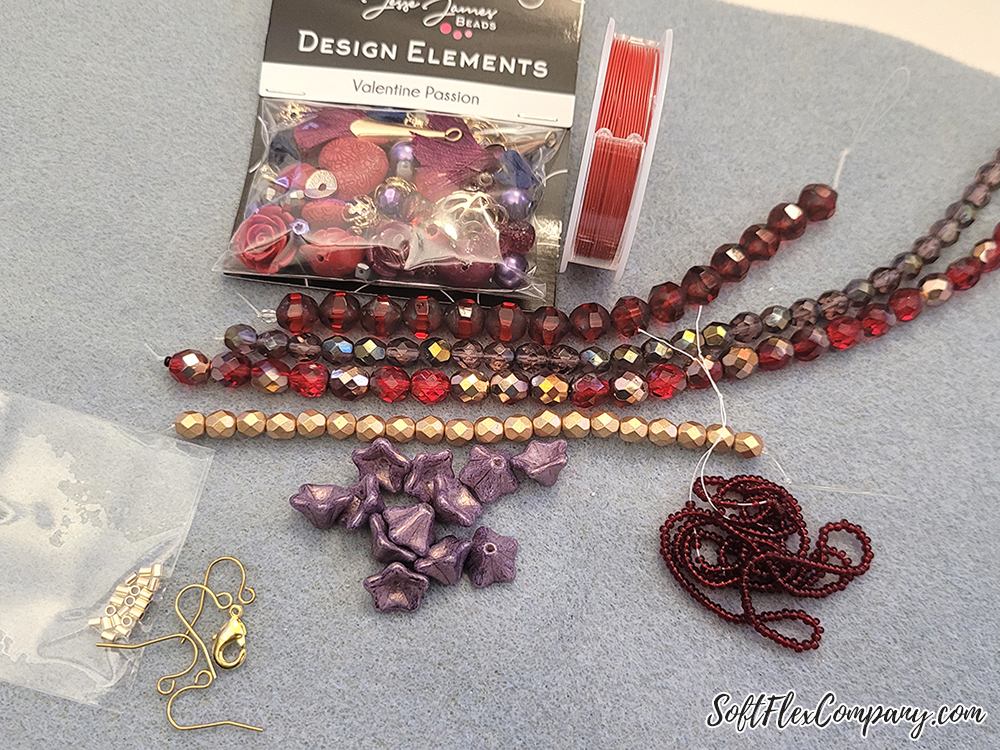 If you are a professional jewelry designer, do yourself a favor and follow our VIB Facebook group. The VIB community is full of professionals and beginners alike. You can get creative tips and ideas from other like minds or leave your own. If you post your jewelry there, you can be sure to find a new audience for your jewelry. It is a great way to network and let others know how to find and purchase your jewelry.
At Soft Flex Company, we love to share your jewelry designs. We love to have guests hosting our videos. We love to sample other jewelry stores' products. And we love to have other designers unbox our kits and design with our products. Collaboration and networking is something we feel benefits us all. Join our community and share with us!
Jewelry Making Ideas For Adults
Our design kits are sophisticated. Imagine that beading set you can purchase for a child at a big box hobby store - now imagine that same kit grown up and elegant. Our kits feature stunning collections of beading goodies. They are a self contained beading supply kit - you just need to provide the basic beading tools. Don't let your kids have all of the fun. Get a kit and explore a fun theme!
We are explorers. We think jewelry needs to be inventive and daring. Our kits are deep dives into amazing themes. We looked at Pantone's Color of the Year. We have glimpsed kingdoms beneath the ocean. We have sang in groovy flower powered fields and danced in the purple rain. We have had holly jolly design kits and celebrated the cornucopia of plenty.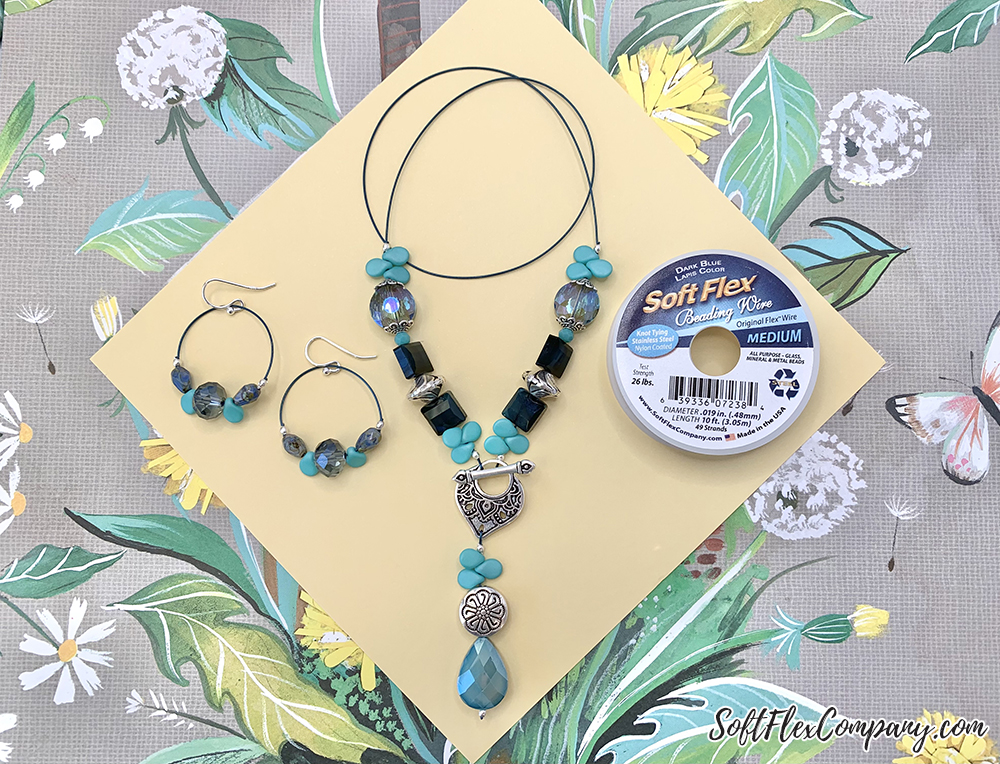 Our kits are thoughtfully created by our gallery employees. We aim to make each kit unique. Every design kit is accessible. Beginners and professionals alike have access to a stirring mix of ideas. Sometimes we break the rules and make a kit with colors that you might never use. Our Neon Nights Design Kit was a theme that explored the electricity and attitude of the 80s. It was full of pastels and vibrant colors that many of us have not explored. At first the kit seemed daunting. We got a ton of positive feedback as people explored the colors. It was a challenge, but it rewarded our creative folk with stunning jewelry.
If you are a brand new beader, design kits are a fantastic way to become a proficient designer. If you are a seasoned jewelry designer, they are a great way to enhance your jewelry making supplies. Design kits are perfect if you want to make community pieces. Post your photos on our VIB group and view photos others have posted from the same kit. You will find every design kit is one part fun, one part educational. You will see why we like to think of these videos as free jewelry making classes online.
Jewelry Making Ideas For Children
Share your favorite hobby with your loved ones and youngsters. We occasionally offer crafts and kits for the littles. Sara set up some playtime with our recent Halloween Mini Design Kit (Sold Out) with her daughters. This kit was perfect for older children and supervised play with the youngsters. Make sure you keep a watchful eye with children that are still putting objects in their mouths. A little guidance is all that is needed when letting your kids or grandkids string their jewelry. Add some helpful input here and there and children will figure out their own way. Their finished design ideas can surprise even the most cynical designer. Watching little minds work is so fun!
Let your children organize a pattern before they string their jewelry. Pattern recognition is a part of development. Encouraging pattern creation is a way to reinforce creativity and intelligent thought. Bead stringing is a part of STEAM education. Critical thinking skills are important for helping a child develop into a thoughtful and mindful adult. Bead stringing is great for collaboration, critical thought, problem solving, and hands-on learning. Bead stringing will help your kiddos learn to embrace and value art. I bet you just thought beading was fun - who knew it could be such an incredible tool?!
If you think your children might have a hard time working with a beading wire, we have other options as well. Stretch Magic is perfect for children. Stretch Magic is an elastic like material that is very sturdy and very forgiving. Your kids can be rough with their jewelry and you can be assured they will not need to restring a broken design. Just make sure you learn how to finish the cord. Stretchy cord can be finished with a knot. You can also use a glue, like Special T Glue, to seal the knot so it never comes undone. Involve your family. Give the gift of beading and creativity!
Finished VIB Group Member Designs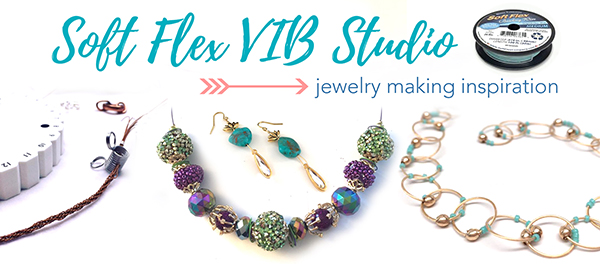 This is just a small sample from members of our VIB Facebook group. Every design kit challenge brings out the best in our community. we have seen some incredible pieces of art. Every month is a new opportunity to make your own masterpieces or see what the friendly people in our VIB group are making.
If you would like to see more kit jewelry designs, go to our VIB group. On the left hand side of the page, in the 'Search this group' field, type a hashtag, followed by the name of the particular design kit you are interested in. For example, paste or type #renewal. This will search the Renewal designs we hash tagged. You can find our previous kits mentioned in our blog archive.
Designed by Soft Flex VIB Studio Member: Carey Marshall Leimbach
Designed by Soft Flex VIB Studio Member: Renee Trosper and Samantha JoAnne Trosper
See more of their designs on their Facebook page.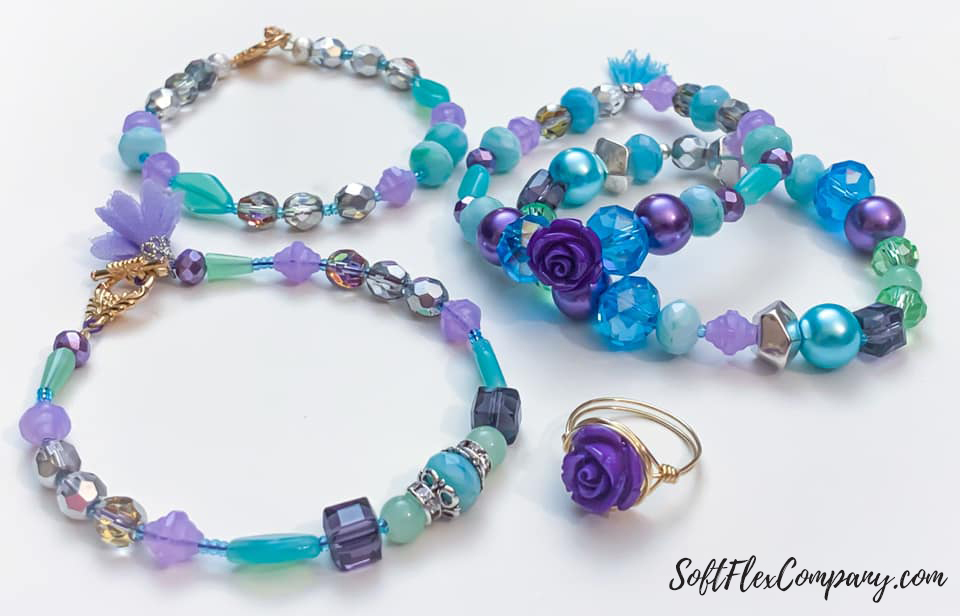 Designed by Soft Flex VIB Studio Member: Tonie Etcitty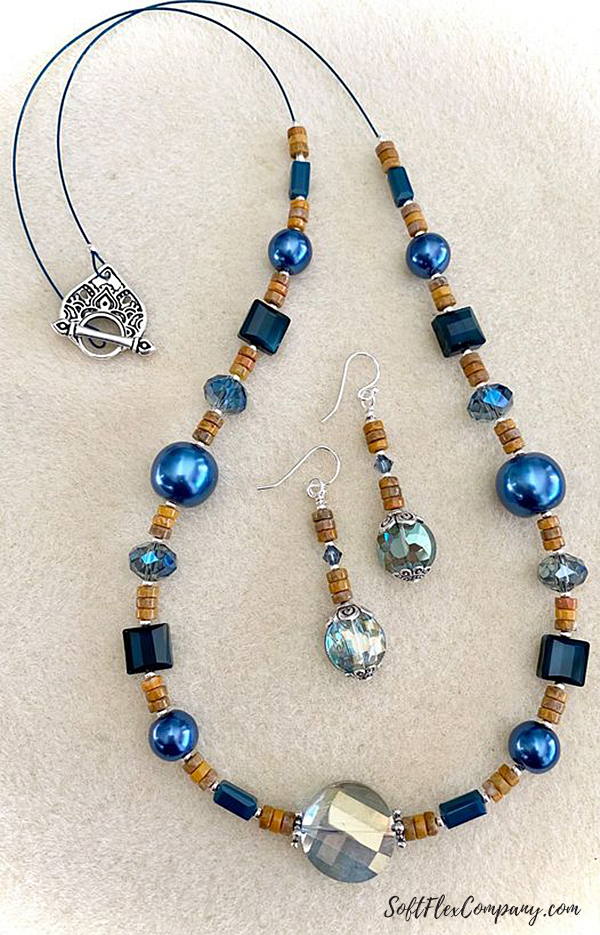 Designed by Soft Flex VIB Studio Member: Christine Monique Ely
Jewelry Making Design Kits Make Great Gifts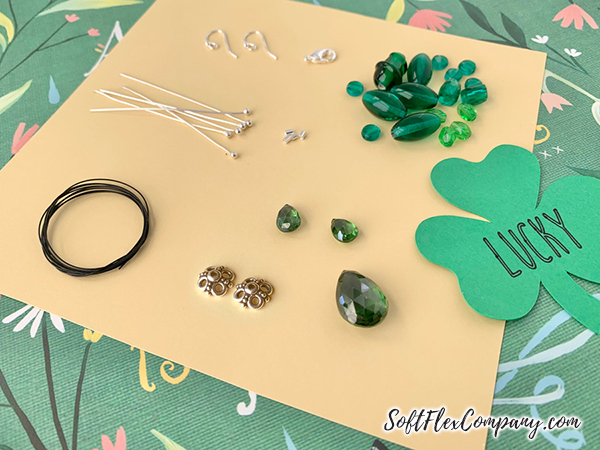 Give the gift of beads. We have monthly design kits with incredible themes. We have holiday kits and surprise mini kits. We have kits that support shows, like The Great Bead Extravaganza. We have kits that we put together after a color or trend. You can be sure that you are getting a great deal and your gift recipient will have hours of fun. They may even teach you something new!
Join our Facebook group – VIB. Stay in the know. Stay up to date. From our bead shows to our video shows and sales, you can stay in touch with us. The community is full of artistic and helpful beaders and crafty people. Inspire and be inspired. Share your pictures and get the beading bug from others!
Visit the Soft Flex Company YouTube Channel!
---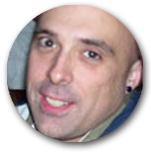 Blog contributor Thomas Soles loves Jazz Age writers and crunchy french fries. His favorite gemstones are Lapis and Pietersite. His favorite hobby is day dreaming. And his favorite mustache is Freddie Mercury's. As you can see, he has a healthy (or possibly unhealthy) sense of humor. You can write to him at Thomas@SoftFlexCompany.com