Did you join us for our recent beading party? Just before Thanksgiving break, we sat down with Joyce Trowbridge, from Just Bead It. We talked about the jewelry industry and how COVID was affecting her business. She discussed the future of her bead store and how the pandemic has made her adapt and evolve. Joyce also taught us how to make some gorgeous bracelets with eye catching colorways. If you live outside of Northern California, you might not be familiar with Joyce. But, trust us, you will be very soon. She is a long time jewelry designer and a rising star on Facebook. Let's take a break from all our worries and make some jewelry!

Do you love meeting exciting jewelry designers? We think it is so much fun to get inside their heads and see what makes them tick. Especially when you can apply some of their knowledge to your own jewelry projects. There is no better way to excel than to stand on the shoulders of giants. We have been holding live jewelry making parties on Zoom. You can find these fun beading shows on the video section of the Soft Flex Company Facebook page and our YouTube Channel. In the past, we have featured YouTube influencer Jill Wiseman. We have discussed arts and crafts with Allegory Gallery owner Andrew Thornton. We discussed the ways we have adapted our businesses to COVID, with Kay Goss. We have learned a lot about these wonderful jewelry designers. And we have learned a lot about ourselves. Join our beading parties for deep dives into the jewelry industry, travel, and how making jewelry can be beneficial for mental health and clarity.
Live Jewelry Making Party With Joyce Trowbridge From Just Bead It
Beading party! We spent some time with Joyce Trowbridge from Just Bead It, recently. We wanted to pick her brain about jewelry making and learn more about Just Bead It. Just Bead It was a brick and mortar bead store in Concord, California. Unfortunately, they had to shutter their doors after the pandemic began. They have shifted their focus to an online presence and are reestablishing themselves with a new business model. For our beading party get-together, we watched Joyce show us how to make a lovely Braided Bliss Bracelet. Follow along to learn how to make this colorful design. Visit her website if you would like to download a PDF file of this bracelet and learn how to make more jewelry designs.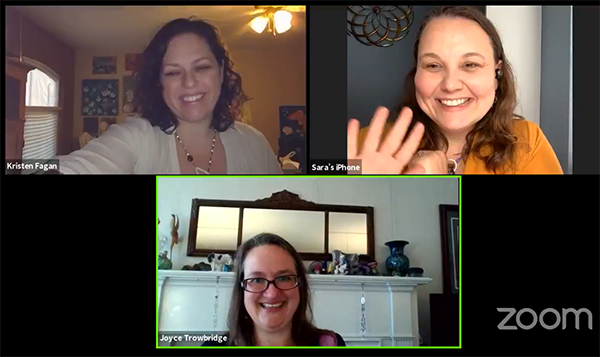 We have all been touched by the events of a calamitous year. We have had to improvise, adapt, and learn. The Coronavirus is going to echo throughout the decades with far reaching affects. The pandemic has seen long standing businesses close overnight. It has seen promising upstarts dashed. And it had changed the way consumers interact with the businesses they love. The best way to make it through the turmoil is to change how you work so you can keep up with the new state of the world.
Just Bead It was a store in Concord, California. It was the local bead store for many Northern California crafters for seventeen years. In May, unprecedented changes in the world left them struggling, as a brick and mortar store. They made the difficult decision to close their doors and move the business online. Joyce knew that she had to rethink her business plan if she wanted to continue to thrive as a business owner.
One of Joyce's regular customers was Soft flex Company's own Sara Oehler. Sara moved to the Bay Area from Arizona some years back. Once Sara got settled, she started getting comfortable. She found her new favorite local bead store and became a cheerful customer. She thought that Just Bead It had a fun selection of jewelry making tools and beads. Sara also thought Joyce was incredibly talented. Eventually, Sara even taught some classes at Just Bead It. Beads are magical - they are a gateway to a new instant friendship and they are also a way to find home away from home. Just Bead It was Sara's new happy place.
Just Bead It shut their doors. But life moves on. It is easy to be overwhelmed by bad news. But Joyce knew she had to roll with the punches and not let the bad news get her down. With her shop closing down, she moved her inventory into her garage. She repurposed that space as a new beading store for her online customers. The shelves of beads that once lined her shop's walls are now just as organized in their new space. They are ready for online shoppers. Her website will eventually accommodate her inventory. For now, you can buy her items from Etsy.
Joyce knew the new dynamic also meant trying to retain her classes and the people that enjoy making her jewelry designs with Just Bead It kits and courses. Joyce started teaching her courses on live Facebook shows. Every Saturday is a new chance to learn a new technique and make a new piece of jewelry. You can buy the contents of the kit needed for the show and follow along, live. Or you can view past classes and download the PDF files.
The silver lining to Joyce's story?
Sara thinks of it like this - Joyce is an incredible talent. She is a wise teacher and has a great creative mind. But Joyce has always focused on her brick and mortar operations. She has always been a fixture of her local bead store. If you were one of her customers over the decades - you already know how valuable her instruction is and how brilliant her work is. But if you are not living in Northern California or visiting the Bay Area, it is likely you may have never come across her. Sara feels like the bad news that Just Bead It is closed is great news for everybody else. If you love Joyce's work, make sure you support her. Let's make Just Bead It an online success story!
Meet Joyce Trowbridge
From Joyce:
Beading is like a Monet, sometimes you have to take a step back to appreciate the whole piece. Sometimes we get so focused in the tiny beads that we lose perspective of the grand beauty we are creating.
The video above is a great trip down memory lane. It is a time capsule of a happy store and excited customers. Just Bead It brought people together in friendship and creativity. Just Bead It helped their community. The video shows the company grow and hit the bead show circuit. It shows you a glimpse into Joyce's growing family and good times. Be part of Joyce's next evolution. Support her bead store and local businesses like hers. Times are hard and when a small company doesn't get any love, it goes away. Local bead stores are lighthouses where you can find helpful information and clear sailing to better beading. If you only shop at the big box stores, you are not going to get the expertise or love from people that have given themselves to the craft the are passionate about.
Joyce Trowbridge Q&A On Owning A Jewelry Business
What convinced you to open your business?
My family! My mother and sister really wanted to create a business together, and we realized that we each brought a different skill set to the business to make it successful. To this day, I am still operating our shop with my sister on a daily basis and I love it!
What do you wish you knew when you first started?
Not to be afraid of the roller coaster ride. Trust that you can adapt to trends and life happenings, and you will get you through the ups and downs. Knowing this now really is helping us to adapt to the current challenges of the pandemic and transitioning our business to online.
What roadmap would you give to a beginner (Etsy, social networking, brick and mortar, etc)?
Be true to yourself, and focus on the business aspects where you can thrive. Don't wear too many hats!
What products are you known for and/or why should people use your products?
We are known for our variety in beads and supplies, and just about have a little of everything when it comes to beading. From wirework to stringing to beadweaving, we have something for every type of beader.
Do you feel like you have time to follow your passions while owning a business?
Luckily beading and being with family is my passion, so yes!
Joyce Trowbridge Q&A On Jewelry Design
How long have you been making jewelry?
I've been making jewelry for over 20 years. My obsession started once I found my father's jewelry tools and supplies from when he was in college. He discovered making jewelry for my mom was a great way to win her heart on a budget :).
Is there a tool you cannot live without?
Besides the basic tools for jewelry making, I can not live without my tulip awl! This tool alone has saved many projects, beads, and tangled messes.
What color palette (or technique) do you love working with?
As you can probably tell from the live, I love PURPLE and especially love combining purple with copper. Love beading in general because of the variety of techniques and mediums. Too hard to name just one favorite!
Where do you draw inspiration from for your jewelry designs and color choices?
Most of the time I like to let the beads talk to me :). When I need inspiration, I tend to look towards patterns in fabrics and nature. I do prefer to let the beads lead the way.
Why do you love Soft Flex Beading Wire?
It is the best! I love the durability and flexibility of Soft Flex Beading Wire. Even 20 years ago when my children were young, my jewelry would hold up to the tugs and pulls! It's great to be able to create delicate designs too, and still have confidence in my piece that the wire will not break.
Visit Just Bead It
Just Bead It is building their online website and brand. As they are under construction, don't mind the mess, they have all of their classes up and easy to reference on their event calendar. They have an active Etsy store that you can purchase from in the interim. Once they get settled and the dust clears, you will be able to purchase from the site.
Visit the Etsy site to find Joyce's wonderful kits, findings, beading wire, and more! You will find great prices and stunning sales. A kit is the perfect gift for a creative child or family member that has not quite dipped their toes in the warm waters. Ignite that spark this holiday season. Beading is a part of STEAM education.
Visit Joyce's links:
Direct link: https://etsy.me/3dqZJB8
Also, more than our beads and supplies, we are known for our classes! We currently hold virtual beading classes most Saturdays at 2pm PST streaming via Facebook Live from our Facebook page @JustBeadItConcord.
Also we have a Facebook group! A fun place to share our bead creations and build our beading community.
Just Bead It Happy Beaders Group: https://www.facebook.com/groups/218795469391914
Join our Facebook group – VIB. Stay in the know. Stay up to date. From our bead shows to our video shows and sales, you can stay in touch with us. The community is full of artistic and helpful beaders and crafty people. Inspire and be inspired. Share your pictures and get the beading bug from others!
Visit the Soft Flex Company YouTube Channel!
---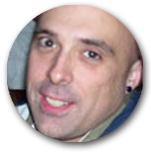 Blog contributor Thomas Soles loves Jazz Age writers and crunchy french fries. His favorite gemstones are Lapis and Pietersite. His favorite hobby is day dreaming. And his favorite mustache is Freddie Mercury's. As you can see, he has a healthy (or possibly unhealthy) sense of humor. You can write to him at Thomas@SoftFlexCompany.com