Did you catch our Live Beading Party last week? If not, now is a great time to join us for a replay of this fun beading event. We sat down and made jewelry with Kay Goss from Star's Clasps and Star's Beads. If you are not familiar with these companies, you should hurry up and acquaint yourself. Star's Clasps features gorgeous findings, perfect for gallery quality jewelry. If you want to spoil yourself or want to sell to a higher end clientele, these findings are going to make your work stand out. Star's Beads offers a stellar selection of stunning beads, laser cut focals, face masks and more. Join us for a fun sit down and learn about the jewelry making industry.

Some of us at Soft Flex Company have known Kay and her husband, John, for years. We seemed to travel in similar circles for nearly two decades. We would often find our booth, at a trade show, right next to this fun couple. We have bumped into each other all over the country - Philadelphia, Denver, Tucson, Oakland. Living life on the road is hard. But knowing that you could be a thousand miles away from home and still see friends - that made everything bearable. The jewelry industry has seen peaks and valleys with trade show attendance over the years and we do not get to share a space as much as we used to. COVID has made getting together with friends even more difficult. A beading party on Zoom was a great way to catch up and find out how life is going. Join us for a comfy chat about beads and business. Then watch as we make jewelry. We love a party!
Live Jewelry Making Party With Kay Goss From Star's Beads And Clasps
2020 has been a very odd year. This year has turned us all into hermits. We have been doing our best to make sure this year does not get the best of us. COVID may be keeping our friends distant, but we are spending time with them on conferencing platforms, like Zoom. Zoom allows us to sit down in organic setting. The camera responds to sound and we see each other as we speak. It is a lovely piece of software that helps us stay connected. If we cannot visit a bead show, we will bring the bead show home. We want to share the designers that inspire us and the businesses we love.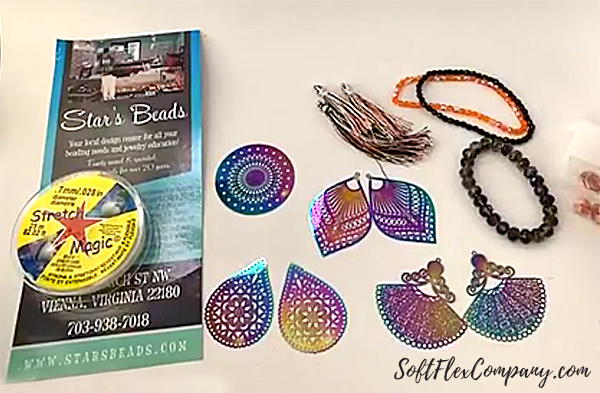 Last week, we had a beading party with Kay Goss. Kay and her husband operate a brick and mortar store in Vienna, Virginia and they also have online bead stores - Star's Beads and Star's Clasps. Kay has an amazing inventory. If you have not checked out their online catalog of findings, you are missing out on some world class clasps. It is easy to overlook your findings. They are usually background elements. They are usually not getting the spotlight. Focals and beads steal the show when it comes to making jewelry. But if you incorporate an artisan clasp into your next design, you can be assured that your jewelry will be all the lovelier for it. Once you start buying high end clasps, you can take creative liberty to show them. Asymmetrical necklaces can have a clasps that sits on the side, rather than the back of the neck.
We like to trade beading goodies with people that participate in our beading parties. Kay sent us some Halloween treats. She sent us some delicious rainbow coated metal filigree pieces. They are laser cut titanium. Very sturdy but so delicate looking. She sent us a yummy assortment of Czech Glass in purple and yellow. She sent us some discs that she lovingly refers to as potato chip beads. Or Pringles, as Kristen said. You cannot have just one! Kay also sent us some tassels in a Halloween colorway. It was a funny little mix of trick or treats, for sure! You can contact Kay on Facebook or her website if you would like to purchase the beads shown during this show.
We sent Kay our Hocus Pocus Design Kit (Sold Out). We hit the nail on the head with this one. Turns out Kay loves purple. Our Hocus Pocus beads are full of purple, blacks, and blues. It is a mystical mix fit for an elegant Halloween witch. Kay loved the mix of colors inside our design kit. If you missed out on this collection, you can find our Hocus Pocus Bead Mix and Hocus Pocus Bead Strand on our site - but hurry, those are limited inventory as well. All of our design kits are created as a theme and full of rare beads or mixes. Once they are gone, they are gone for good. Make sure you get one as soon as you can. We release our latest kit at the end of each month.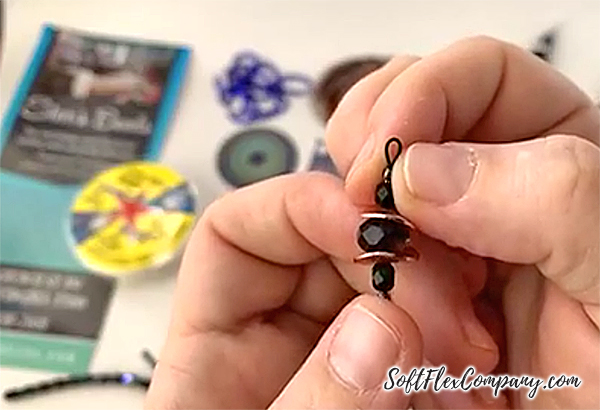 Soft Flex Company and Star's Clasps have been traveling very similar trade show circuits for almost twenty years. We would often find our booths in close proximity in trade shows all around the United States. Soft Flex is based in Northern California and Star's Clasps is in Virginia, but we always seemed to be setting up at the same shows. Great minds think alike! It was fun traveling to a distant show and knowing that you had good friends to visit when you got there. Kay and her husband, John, were always warm and inviting faces to their storefront. And their inventory was always extraordinary. Check them out. You will find some stellar products and amazing customer service.
Star, Founder of Star's Beads, Gives A Testimonial For Soft Flex Beading Wire
Kay recalled the time her mother, Star, first used Soft Flex Beading Wire. Star had been using Tiger Tail for all of her designs. She was frustrated by the number of times the wire kinked on her and ruined a great design. She was furious when the wire broke when she crimped it. Star thought her first spool of Soft Flex was amazing. She was even more excited when Soft Flex introduced color into the beading wire and spool sizes. We are happy to have made life easier for Star. Nobody wants to restring a necklace because the material is poor.
After we caught up. It was time to make some jewelry. Kay put together some lovely designs with our Hocus Pocus kit and Sara played with Czech Glass and potato chips! So much fun! We have been making face mask lanyards. We are determined to stay happy and fashion forward. Why make wearing a mask an unpleasant thing when you can beautify your mask and make it wonderful.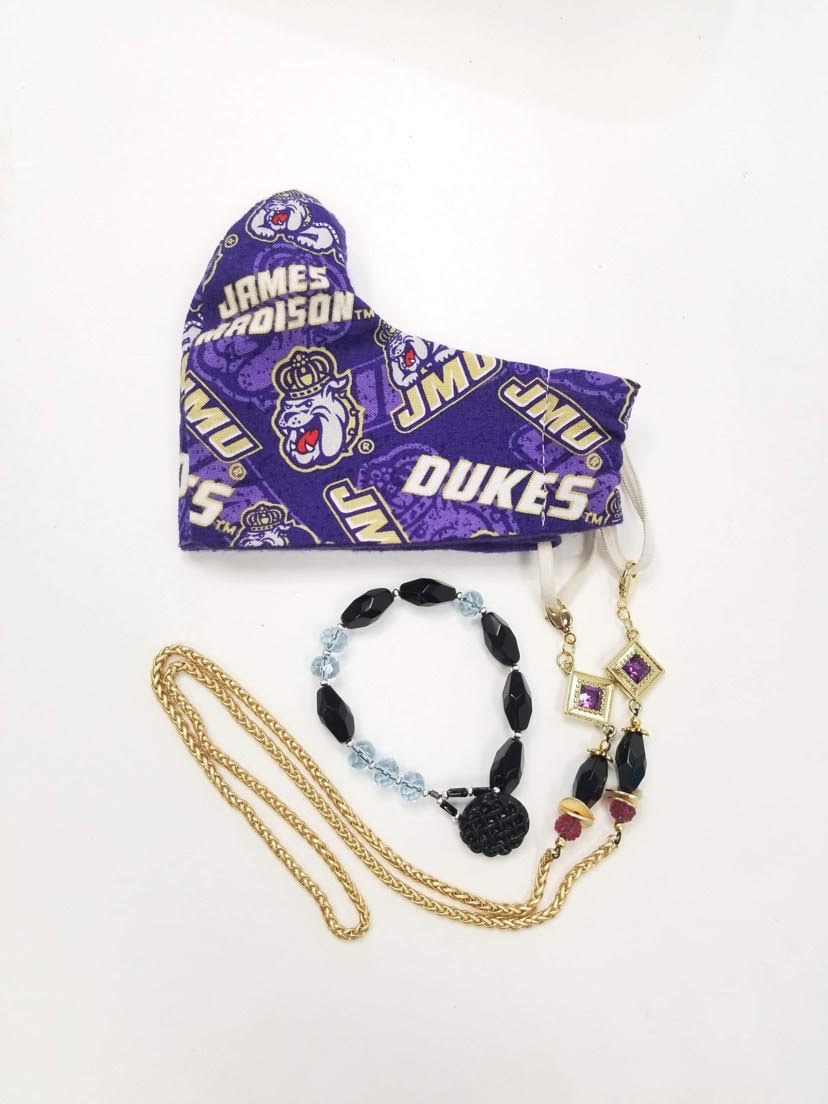 Kay Goss Q&A On Jewelry Design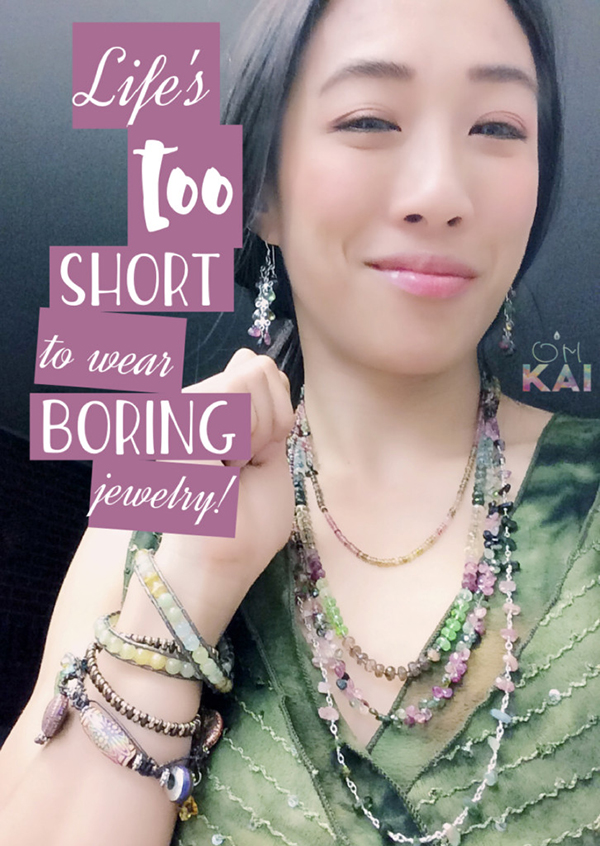 How long have you been making jewelry?
I have been making jewelry since I was a child. I began collecting beads and handcrafted jewelry from around the world with my mother Star.
Is there a tool you cannot live without?
That is such a hard one. Does it have to be just one? I love working with wire so I would have to say a cutter. I really couldn't live without my narrow chain nose pliers.
What color palette (or technique) do you love working with?
I love color!!! ROYGBIV is my guy! Purple and teal are my favorite colors so I guess jewel tones are what I love to work with. It always gets my brain inspired.
Where do you draw inspiration from for your jewelry designs and color choices?
I really get inspired by the bead or the component itself. Each component is created by mother earth or handmade whether it's the clasp, the beads, or the focal. Putting jewelry together is easy when you have great components. One of the secrets to good jewelry.
Why do you love Soft Flex Beading Wire?
Oh there are so many reasons! I love the people who stand behind SoftFlex plus their great qualities plus it was pretty revolutionary when they came out with colors and the metallic line.
Kay Goss Q&A On Owning A Jewelry Business
What convinced you to open your business?
Star's Beads and Star's Clasps has been a family owned business since 1996. It began with my mother Star who lived overseas for a good portion of her life and when she returned, she brought back the skill of knotting and the passion for handmade. I have been traveling the world with her since I was a child to find the best sources and components since then.
What do you wish you knew when you first started?
I wish I knew some of the quality of some of the products that I would see as a child and think that it was plentiful but it wasn't' or it became expensive because of its availability. Buy it when you see it! When my mother and I traveled, she would never worry about the room in the suitcase. She would just buy it and worry about it later.
What roadmap would you give to a beginner (Etsy, social networking, brick and mortar, etc)?
Love what you do! You must have passion, the persistence, and show up everyday. Creativity can come in so many forms so just keep on creating!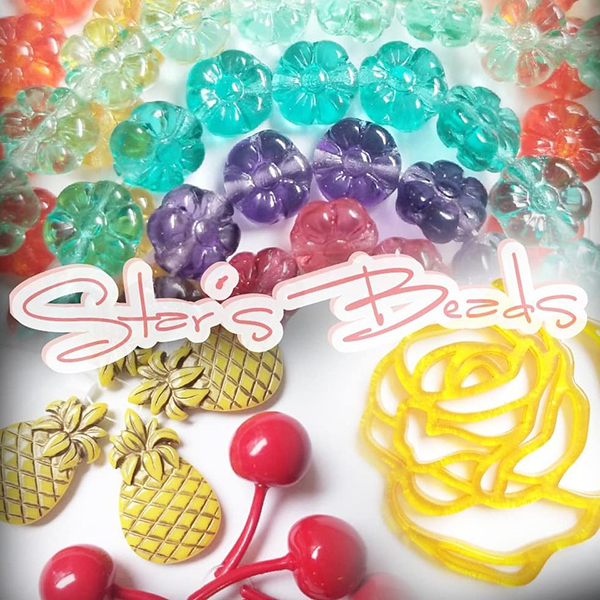 What products are you known for and/or why should people use your products?
We are known for bringing quality findings and components from all over the world, especially our clasps. Star's Clasps is a line we created because we feel that each component is an integral part of creating beautiful jewelry including the closure. We work with artisans and suppliers in several countries to bring you an amazing collection of styles and designs of clasps and components.
Do you feel like you have time to follow your passions while owning a business?
I feel very lucky to do what I love so I am always creating and making which is what inspired my latest online broadcast Bead with Me with the mission for people to continue to create!
What is your contact info and how can customers best find you or your products?
Both are on IG and FB. Bead with Me broadcast is on Star's Beads FB page. Airing Monday - Thursday between 2pm - 3pm EST.
Anything else you'd like to share?
I miss you guys! Now that you put the spotlight on me, I need more SoftFlex!!!
The Humble Beginning Of A Local Bead Store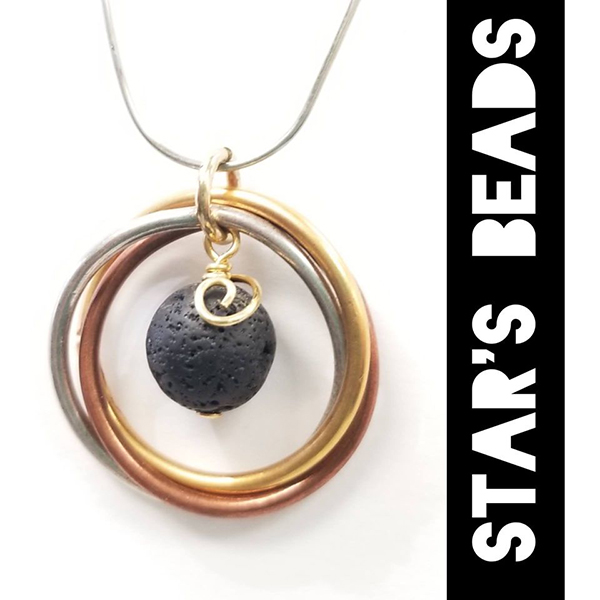 Star's Clasps was founded by Kay's mother, Star. Kay traveled the world with her mother. She grew up learning how to make deals and handle a business as they shopped for high end components and jewelry items that they would sell. The business began at their house. They would sell one day a week, from home. During this time, Star also taught jewelry making techniques.
From Star's Clasps:
Star's Clasps is a family own and operated small business based out of Vienna, Virginia. We have have served the local community as Star's Beads since the '90s. We have spent years traveling the world finding the best sourcing for materials and working with artisans to bring inspiration to the the jewelry industry. We are now proud to bring you our ever changing collection online!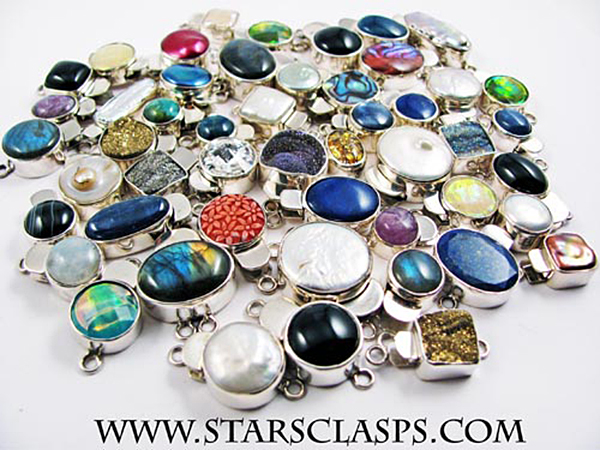 The hustle and bustle of travel to purchase new jewelry components led to Star's Clasps getting involved with bead shows. A one-day-a-week selling venture became a mini empire with Star's Clasps selling at trade shows across the country, operating a local bead store, and selling through a digital front.
From Star's Clasps:
Star's Clasps offers you stunning and unique designs created by artisans all over the globe. We provide one of the largest selections of clasps, chain, beads, and fine jewelry components in the country! Look through our designs by using our secure and convenient online catalog or visit us a trade show near you.
Star's Clasps supports fair trade while working directly with the fabricators and can ensure the highest quality materials and craftsmanship. Let us show you how a clasp can transform your jewelry into an even finer work of art!
Traveling? Our brick and mortar location is in the cute Washington D.C. suburb of Vienna. We offer a wide variety of beading supplies and classes.
Visit Star's Beads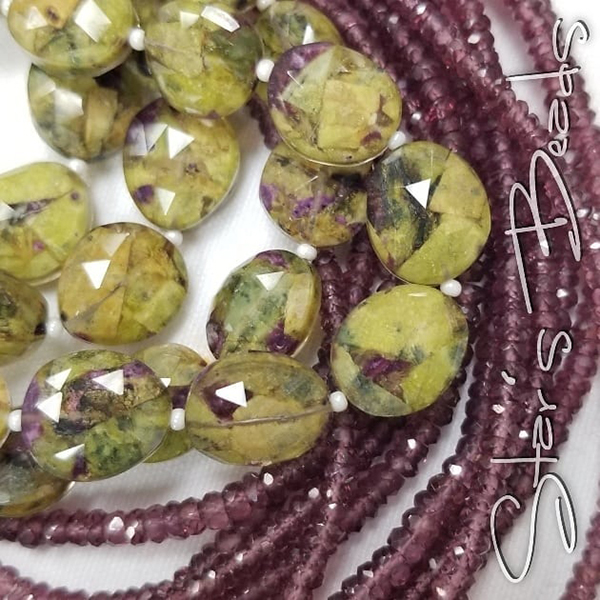 From Star's Beads:
Star's Beads is your number one jewelry design center and has proudly served the Washington, DC Metro area for over 20 amazing years. Nestled in the heart of Vienna you will find treasures from around the world at 139 A Church Street, NW, Vienna, Virginia, about 12 miles from Washington, DC. (Get directions!)
We offer 1200 square feet of beads, from handmade glass, high end semi precious stones, freshwater pearls, crystals, seed beads, tools, specialty findings, and lots of chain by the foot along with a large variety of beading classes. We have a wide range of classes offered by phenomenal teachers who teach all over the country and who call our area home.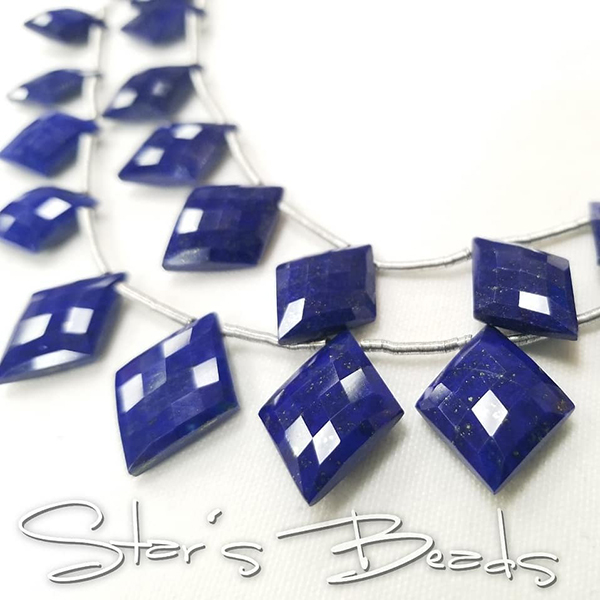 Star's Beads also offer a wide selection of specialty clasps and findings thru Star's Clasps. They are beautifully handcrafted findings by artisans from around the world. Star's Clasps also designs their own line of clasps which can be found online at www.starsclasps.com.
The Future Of Star's Beads - Running A Business In The Age Of Coronavirus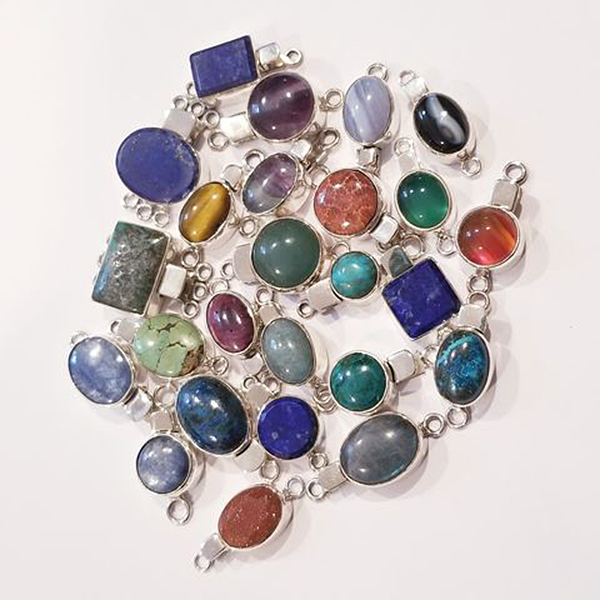 The Coronavirus has changed the way Kay does business.
Trade shows have been paused across the country. Venues that once held hundreds of bead stores and designers are now empty and quiet. For any business to survive, they need to adapt to change.
Kay has kept her business open by appointment. If you would like to visit her brick and mortar store, you can contact her and request a time to come in. They are currently scheduling visitors Monday through Friday, 1pm - 4pm. With so much uncertainty out there, it is wise to make sure you confirm before you venture to her store. If you are local but not keen on being around people during this time, you can request curbside pickup.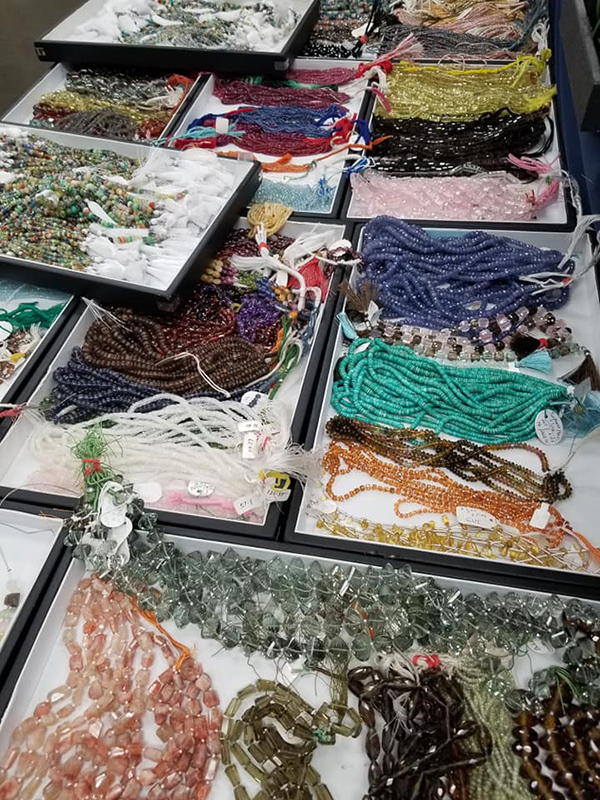 Kay is offering ways to shop her store during the pandemic that does not require in person shopping. You can request to shop her store virtually. She will contact you and set up a video chat.
If you are on social media, you can call, email, or message the store 7 days a week. Somebody will get back to you shortly and help you with your questions and requests.
Kay and staff are being very diligent with sanitizing and staying safe and clean. You can be assured that your purchases will be handled with care and by people that have not been exposed to flu or the virus. They are practicing social distancing and asking others to do the same.
Online Jewelry Making Communities Keep You Connected
For a business to stay relevant, the customer base needs powerful motivation to keep returning to the store. Before 2020, we could visit our favorite businesses freely. We could bump shoulders with strangers and find fellowship with like minded friends in places like a local bead store. Now that we are focused on staying distant, it can be hard to keep connected with your peers.
Once trade shows started canceling, Kay realized she was going to have to update her business model so they could stay close to the people that bought their clasps and beads. Since she could no longer devote time to a face to face transaction, she knew she needed to look for new ways to network. She wasn't fond of making videos, initially, but there is no doubt that videos - live and replay - offer a unique opportunity to connect and network and maintain a sense of community. She is finding her voice in front of the camera and you can find Kay, making jewelry, almost every day.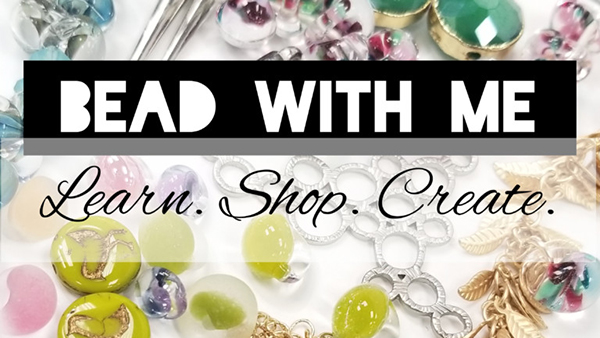 Join Kay for Bead with Me.
Need something to do? Do something creative! Check out Kay's new series Bead with Me to get you inspired. Get free video tutorials, design tips, and product highlights to keep you creating!
Bead with Me is a LIVE broadcast designed to offer inspiration with free video tutorials, guest artists, project tips, product highlights plus custom kits and care packages to make your designs uniquely you!
Airing Monday thru Thursday on FB Live @ 2pm EST
Catch the replays on YouTube!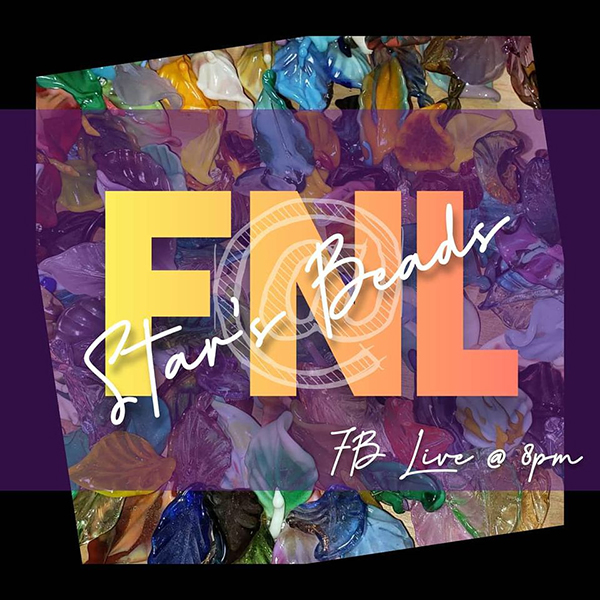 Friday Night Live! Join Star's Beads in the newest, most fun way to shop! Friday Night Live is a sip & shop event where we showcase unique products from pearls, glass, vintage, artisan work and more! You can learn more from how to design with it or how it's made, during our daily broadcast of Bead With Me plus weekly giveaways!
There will be new treasures.
There will be deals.
There will be giveaways too!
And it's happening Fridays!
And it's happening Live!
Fridays on FB Live @ 8pm est. Share, share, share 'til we're there!
Visit Kay's links:
Join our Facebook group – VIB. Stay in the know. Stay up to date. From our bead shows to our video shows and sales, you can stay in touch with us. The community is full of artistic and helpful beaders and crafty people. Inspire and be inspired. Share your pictures and get the beading bug from others!
Visit the Soft Flex Company YouTube Channel!
---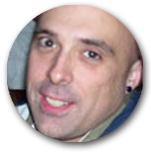 Blog contributor Thomas Soles loves Jazz Age writers and crunchy french fries. His favorite gemstones are Lapis and Pietersite. His favorite hobby is day dreaming. And his favorite mustache is Freddie Mercury's. As you can see, he has a healthy (or possibly unhealthy) sense of humor. You can write to him at Thomas@SoftFlexCompany.com