We love a fun beading party! Last week, we joined Tory Vezina from Goody Beads. We talked about the state of the beading industry. We talked about how Goody Beads was born. We talked about the Great Bead Extravaganza - the virtual bead show we were organizing. And most importantly, we made jewelry! Live beading parties are great for inspiration. We get to learn about our favorite designers and beads stores, while we make jewelry with them. We get to see how they use their favorite beading supplies. And we show off our inventory and techniques. We trade ideas and we grow from the experience. Would you like to learn more about Tory and Goody Beads? Join us for a beading party!
Do you love meeting exciting jewelry designers? We think it is so much fun to get inside their heads and see what makes them tick. Especially when you can apply some of their knowledge to your own jewelry projects. There is no better way to excel than to stand on the shoulders of giants. We have been holding live jewelry making parties on Zoom. You can find these fun beading shows on the video section of the Soft Flex Company Facebook page and our YouTube Channel. In the past, we have featured YouTube influencer Jill Wiseman. We have discussed arts and crafts with Allegory Gallery owner Andrew Thornton. We discussed the ways we have adapted our businesses to COVID, with Kay Goss. We have learned a lot about these wonderful jewelry designers. And we have learned a lot about ourselves. Join our beading parties for deep dives into the jewelry industry, travel, and how making jewelry can be beneficial for mental health and clarity.
Live Jewelry Making Party With Tory Vezina From Goody Beads
Is there anything better than sharing a quiet moment with a friend and creating something amazing?
There was a time, not so long ago, when we got to visit our friends and spend time together. It was not unheard of to plan a trip to a big bead show and shop hundreds of booths. There was a time, recently, when we could find a local bead store and shop for hours. A lot of us took all of that for granted. The world kind of flipped this year. Didn't it?
At Soft Flex Company, we have made it a point to stay in touch with the people that make our industry amazing. We want to see what they are making and how they are coping with a changing marketplace. Most of all, we just want to share some time and bead together. Last week, we caught up with Tory Vezina from Goody Beads. We watched Tory create unique earrings with Handmade woven Rattan Straw Teardrop Pendant/Connectors from Goody Beads. She used Soft Flex Beading Wire to attach some decorative beads. You are going to love her finished design.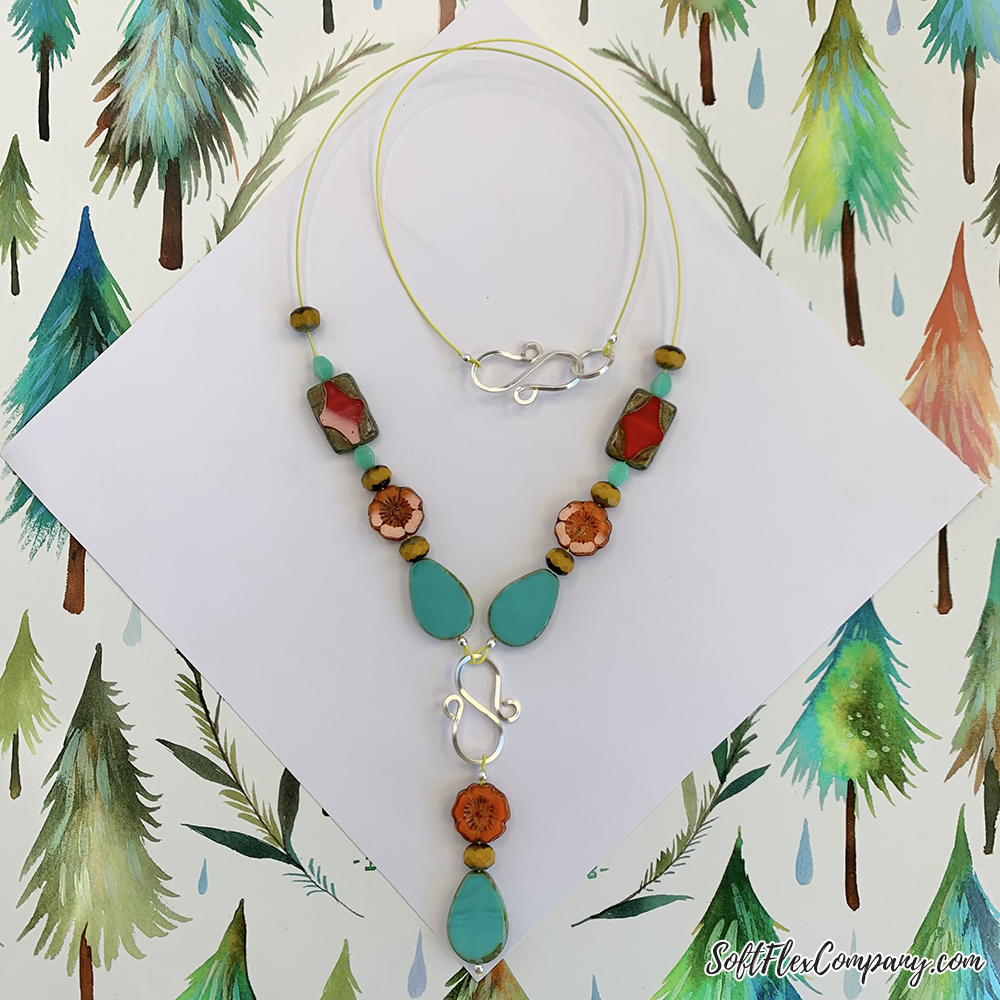 Tory sent us some goodies from Goody Beads. We loved the wood and resin beads she sent. The colors of these stunning beads were a serendipitous match for the colors of the Czech Glass Cathedral Cut Beads that recently hit our shelves. We seem to have a very similar sense of fall colors this year. It was fun pairing our colors with their beads. If you purchased our Cathedral Beads, make sure you visit Goody Beads and find some lovely color matches to pair with them.
Tory told us the cute history of how Goody Beads came to be.
Tory joined Goody Beads about ten years ago. The store had been around three or four years prior to her getting hired onboard. The original owner was making her own awareness jewelry. She made pink ribbon jewelry. She kept selling her finished designs off her wrist. She told a friend that it was hard to keep her bracelets because people kept wanting to buy them. Her friend proposed that they start a jewelry making business and sell her designs wholesale. A lot of successful designers start this way. In this case, the original owner kept purchasing more and more beads. Some beads just did not work for the designs she was making, they were either the wrong color or wrong shape. Eventually it got to the point where she had too many beads. She told her partner they needed to consider opening a bead shop. Once they considered that, they realized that they should carry beading wire to string their beads. And then they realized they needed findings to finish their designs. Pretty soon, Goody Beads became a full service bead store.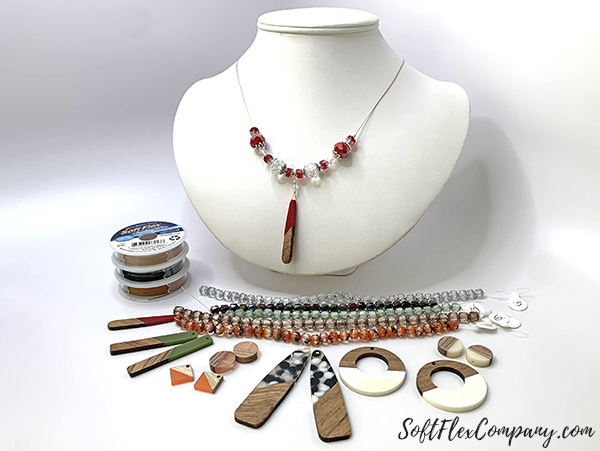 From Goody Beads:
Goody Beads began with one thought in mind: to become a full-service online bead store with high quality products at very affordable prices. We believe that making your own jewelry should be exciting and fun, but it doesn't need to cost an arm and a leg. With over 25,000 items to offer we think we can now call ourselves full-service. We also believe in great customer service and feel we have some of the best employees that work here.
We love creating. We love beads. And we love our customers. We invite you to send us any comments or feedback on our site or products; we'd love to know what you think.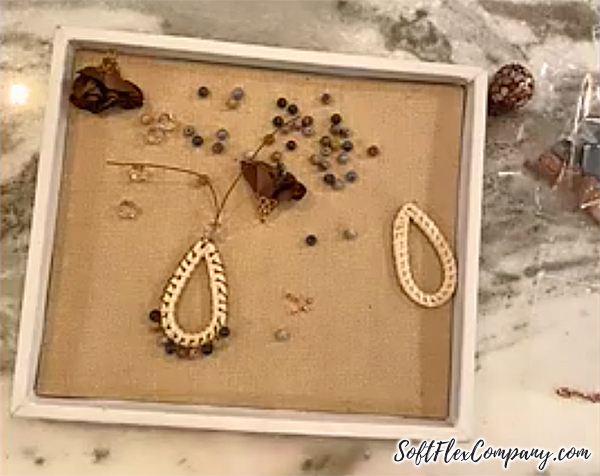 Join us for future beading parties. We are not letting social distancing and quarantine get the best of us. We are keeping you informed about the best people in our industry. We are looking at breakthrough designers and epic stores. We are sharing our experiences and witnessing some talented artists at work.
Our beading parties are a unique way to participate in a beading circle. You get to watch designers discuss their interests and favorite design elements. You will learn some fun things that you might not find elsewhere - their involvement in the community, their favorite travel spots, and how they challenge themselves as artists. If you happen to catch one of your favorite designers live, you can ask them your beading questions. You do not have to be a wallflower during our parties. We love to hear your thoughts.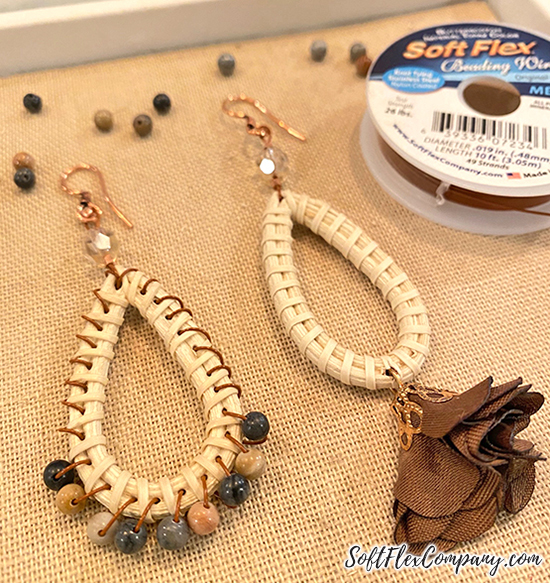 Meet Tory Vezina
Tory started making jewelry in high school when she saw a necklace in a fashion magazine and thought, "I can make that!"
After her first design. she was hooked. Her early years of jewelry making were completely self-taught. This was before YouTube tutorials and online demonstrations. She educated herself through lots of trial and error.

From Tory:
I made everything with fishing line from my dad's tackle box and just knotted the heck out of it to finish off my designs. I had so many break and end up all over the floor. Then in early 2000s I was introduced to my first bead store and they had a wall of easy tutorials and this is how I was introduced to Soft Flex and crimping! It honestly changed my life.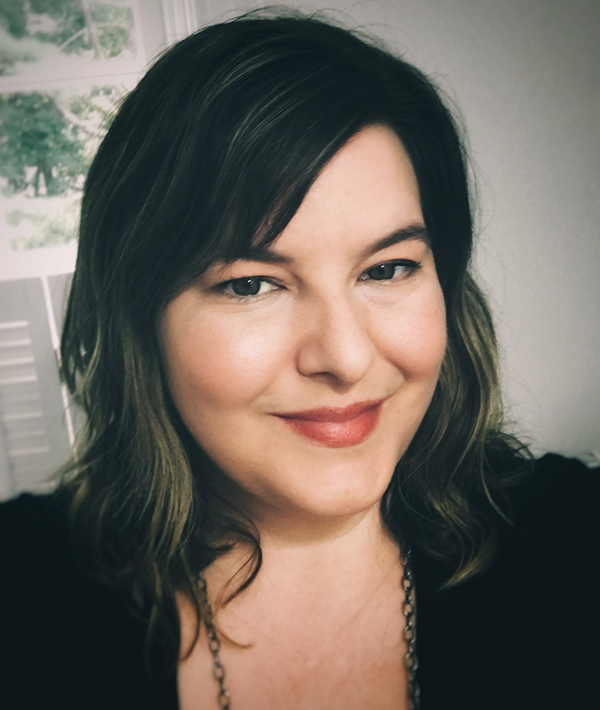 Tory continued her hobby through her twenties. She loved to buy vintage pieces and repurpose them. An opportunity of a life time struck when she had the chance to turn her hobby into a career. A new co-worker mentioned that she had just left a buying position at an online bead store called Goody Beads. Tory applied for the open position. Soon, she was a buyer for Goody Beads. Once her foot was in the door, she was also marketing beads. In short order, she was creating tutorials and exclusive lines of beads and components for Goody Beads. Even now. Ten years later, Tory is enjoying the thrill of getting new beads on her store's shelves.
The Great Bead Extravaganza - Goody Beads Live Demonstration
Tory returned, after the beading party. To take part in our Great Bead Extravaganza.
Did you catch the bead show last week? We organized a massive virtual bead show for all of the bead lovers and jewelry makers in our community. The Great Bead Extravaganza was a collection of jewelry designers and bead stores. We had a jam packed weekend of beading demonstrations, big sales and giveaways.
We all missed the glorious days of big bead shows. Bead shows, at one point, were large enough to shut entire towns down for the duration of the show. Downtown Milwaukee would be flooded with a ton of visitors for Bead&Button. Tucson would literally transform into one big bead store. The entire city in January and February would be focused on beads. Vendors would arrive in town from all over the globe. They would sell at booths in halls, community centers, and event arenas. The show was so massive that vendors began selling straight from their hotel rooms. The room itself would be a bead store. Every hotel was at capacity for this city wide event. It was amazing to witness.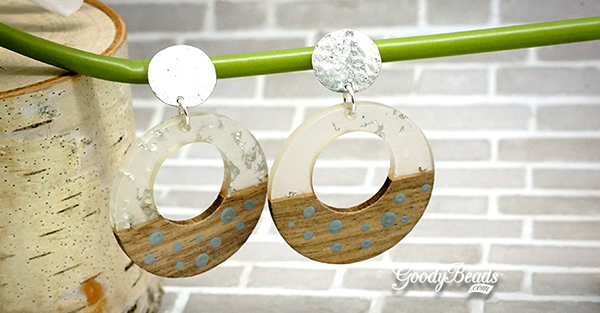 If you have never been to a bead show, we wanted to treat you. Our Great Bead Extravaganza was a virtual bead show that anybody could attend. The vendors and designers provided demos. They marked down items for big sales. And our giveaway pool was vast. Everybody was a winner if they had fun and learned something new!
We wanted to provide a bead show experience, but from the safety of our living rooms. We figured it was a good time to spread a little joy in our chaotic world. We hope you caught the show. If you did not, we will follow up with a blog next week so you can watch all of the exciting videos you missed. You may find a new favorite bead store or designer!
Tory Vezina Q&A On Jewelry Design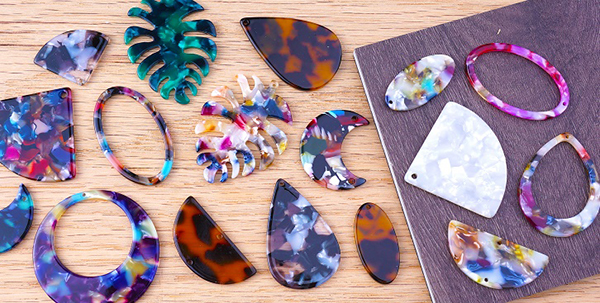 How long have you been making jewelry?
I have been making jewelry for over 25 years. In the early days I was completely self-taught, and made tons of mistakes along the way. Once I found a local bead store I was able to get some direction from them and start taking classes. And then the internet became a huge resource.
Is there a tool you cannot live without?
I can't say there is one tool… But I always like to say if you do a lot of beading invest in good tools and the right tools, they make the jewelry making process so much easier.
What color palette (or technique) do you love working with?
I love playing in all color palettes and techniques. Kits are a great way to try out new things and then take the technique or pattern you learned and turn it into something totally new and different.
Why do you love Soft Flex Beading Wire?
I love Soft Flex because it is so easy to use, very durable and reliable, which is important when you are making jewelry, especially if you are selling it. It's fine if I'm wearing something and it falls apart but if it falls apart on someone else… I would feel terrible.
Visit Goody Beads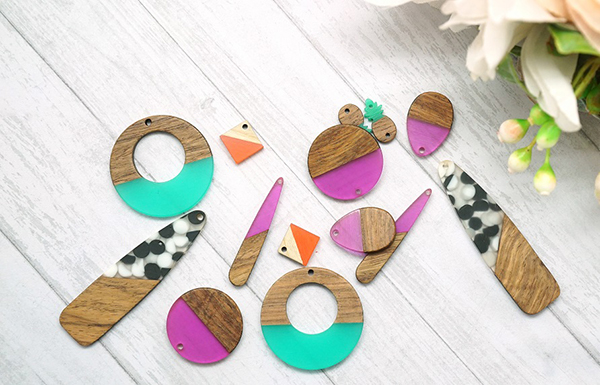 Under Tory's direction Goody Beads has curated a large selection of exclusive merchandise, including Acetate components, Wood and Resin Charms, Glass Beads and unique Findings.
From Tory:
At GoodyBeads.com we love to offer fun and trendy items you might not be able to find at other beads stores. I try to keep on top of the trends and work with my direct factories to get those items in as soon as we can.

Goody Beads also loves kits and likes to think of themselves as your DIY Kit Headquarters. Their in house designers create dozens of new kits every year plus they work with a lot of amazing kit companies to be able to offer a broad selection of beading techniques.
Goody Beads has a large Social Media presence. They do 3 weekly Facebook live shows. Don't miss their popular Friday night show, Kits & Cocktails, where Tory and the team put together a kit they have never made before while enjoying a beverage and hopefully imparting some knowledge to their viewers about the kit and technique they are learning. Their Instagram page is full of colorful and inspiring projects as well as featuring new and exciting products. And their Pinterest page is none stop source of inspiration, techniques and DIYs.

Don't miss the Goody Beads Blog. There is a truly eclectic mix of projects, challenges, and inspirational articles. Learn how to adorn a pen. Learn how to make the holidays magical with home and beaded jewelry ideas. Get tips on metal stamping, leather, macrame, and so much more. Their blog is a loving celebration of all things beading and adornment. One visit to the blog and your head will be filled with project ideas and inspiration!
From Goody Beads:
If you're looking for helpful resources to start or complete a beading project, we'll be happy to teach and guide you. If you have a question, it's likely we've thought of it too. We look forward to the next big trend and enjoy creating that next piece in a collection or copying admired jewelry worn by celebrities. We beaders and hobbyists are always pondering our next project!
Visit Tory's links: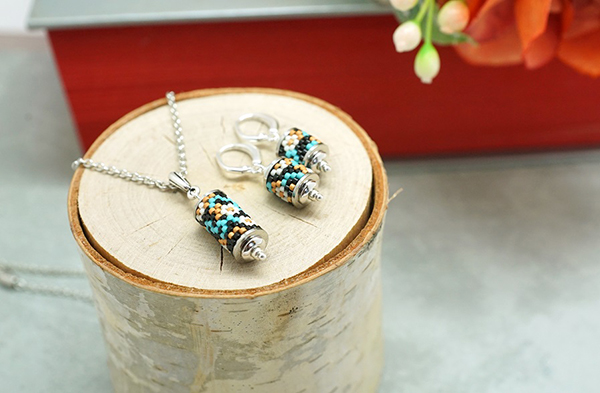 https://www.facebook.com/GoodyBeads
https://www.instagram.com/goodybeads/
https://www.pinterest.com/goodybeads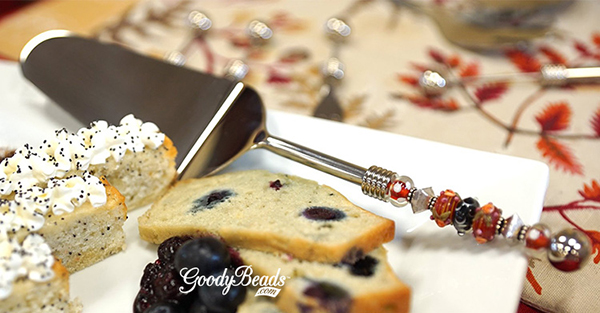 Join our Facebook group – VIB. Stay in the know. Stay up to date. From our bead shows to our video shows and sales, you can stay in touch with us. The community is full of artistic and helpful beaders and crafty people. Inspire and be inspired. Share your pictures and get the beading bug from others!
Visit the Soft Flex Company YouTube Channel!
---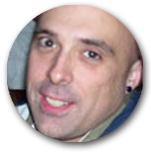 Blog contributor Thomas Soles loves Jazz Age writers and crunchy french fries. His favorite gemstones are Lapis and Pietersite. His favorite hobby is day dreaming. And his favorite mustache is Freddie Mercury's. As you can see, he has a healthy (or possibly unhealthy) sense of humor. You can write to him at Thomas@SoftFlexCompany.com