Have you purchased one of our themed kits? We sell beads and jewelry making supplies in fun kits. We create the kits in our gallery with gemstones and beads that inspire us. Previous beading kits have had themes like Neon Nights (our 80's color set) and Santorini Dreams (based on a beautiful Greek island). This time we are looking at Mermaid's Lagoon. Sara opened the kit on Facebook and designed jewelry with the contents.

Mermaid's Lagoon is our celebration of the mysteries of the ocean. The Lapis blue depths. The mossy Peridot colored coves. We selected colors that stirred the enchantment of the sea in our hearts. We wanted a summer kit that was a little different from the everyday beach inspired colors.
Sara starts the Facebook video discussing the Mermaid's Lagoon kit. Mermaid's Lagoon was last month's themed kit. Anybody that purchased the Mermaid's Lagoon can post their finished jewelry on our Facebook Group. If the pictures of their finished jewelry on the group get drawn, they will receive the next month's kit for free. There is only one winner drawn from each kit challenge. The winner must use elements from the kit and must post photos on our VIB group. We use a random number generator to select our winner. We love the designs we have seen in previous challenges, it would be too hard to decide by judging the pieces.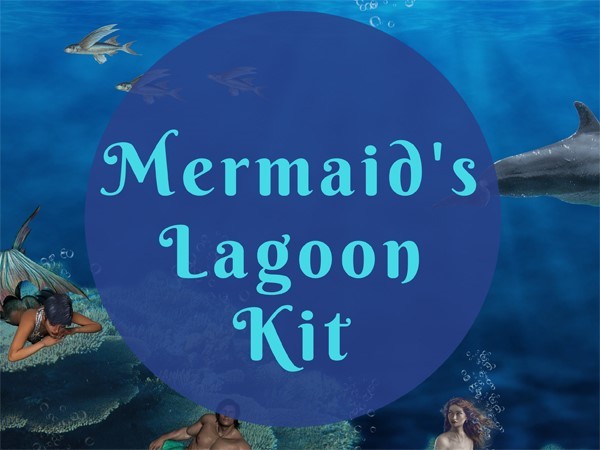 Sara discusses Harvest Moon, our latest kit. The Harvest Moon kit went live about twenty minutes before she started filming. She says that the Harvest Moon challenge will be next month. She says the TierraCast Western Winds Kit is still in stock. She says the colors are a great compliment to the Harvest Moon kit. She says Soft Flex has beginner kits for people that are new to our craft. We have a Bead Stringing Starter Kit for people that need to put together a stringing tool kit. And a Craft Wire Starter Kit for the beginner wire worker.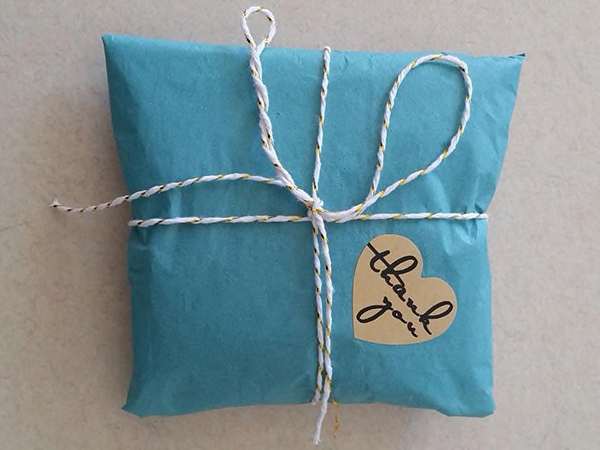 Kits are available in our Shop drop down and they are also on our home page in the New Products section. Our themed kits are great for inspiration. There is a community of people using the same materials as you. You can see how other people design jewelry using the same items. There is also a deadline if you are posting photos in the Facebook Group. The kits are a great motivator.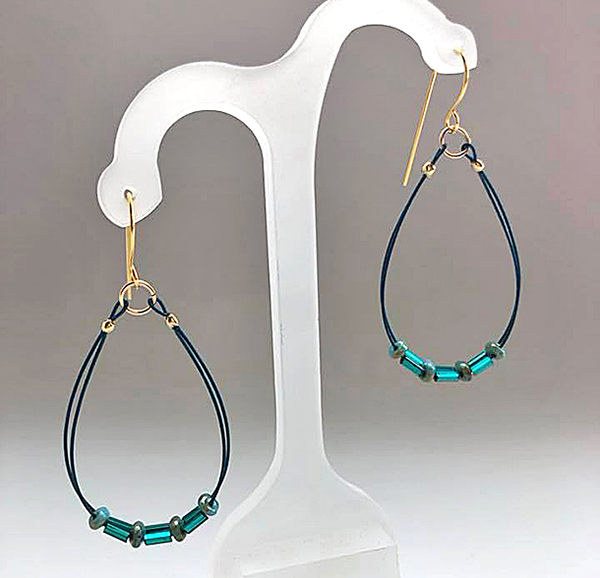 Sara opens the Mermaid's Lagoon kit on camera. Inside, we have emerald green beads, dark blues, clear beads and more. We have green tubing, great as a gap-filler on illusion necklaces or as spacers. There are SuperDuos, seed beads, and gold filled crimps. There is a findings package with head pins and a dangle that looks like a mermaid fin. There is a spool of Dark Blue Lapis Soft Flex Wire. You can hide the Soft Flex wire under beads or show it as a part of the design.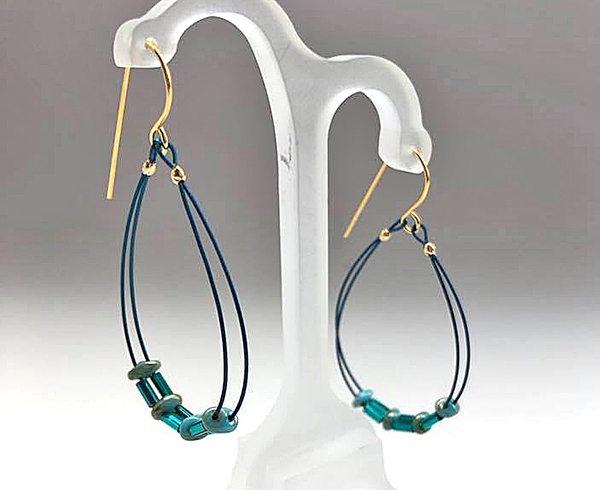 Sara brainstorms what kind of design she wants to try. She films these videos without a map of where she is going. She improvises her design after seeing what is inside the kit. Most of the time, we receive mystery kits from bead stores and she has no idea what she is getting into. She did not have a hand in the Mermaid's Lagoon kit, so this will still be a challenge. Design challenges are always fun to watch, Sara always makes a great piece of jewelry on the spot. Not easy when you are live and in front of an audience.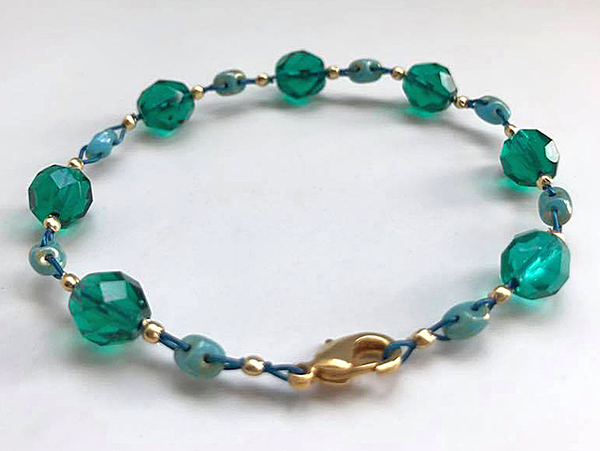 Sara cuts a length of wire off of the Soft Flex spool that was inside the kit. She crimps the wire in the center. She does not have a plan, yet. She is letting the wire speak to her. She uses a pair of Magical Crimping Pliers to crimp the tube. Magical Crimping Pliers turn a crimp tube into a rounded crimp bead. These crimpers are perfect for people that do not like the look of a finished crimp. The rounded finish eliminates the need for a crimp cover.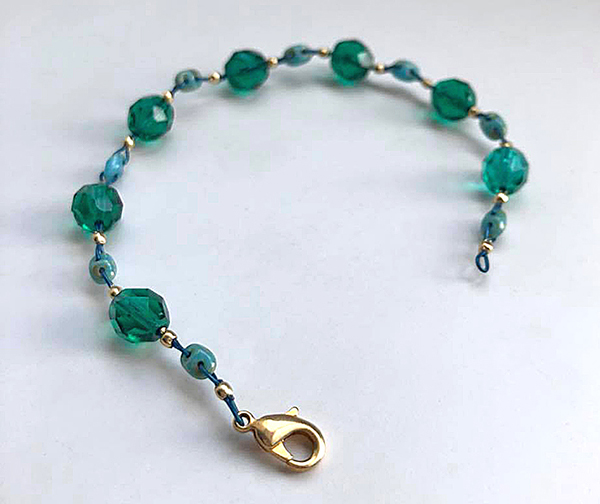 After crimping the wire, Sara puts a SuperDuo on the two wires. She then adds a bugle to each strand of wire. She follows those with another duo. She says she is going to make an earring. She says the colors are very reminiscent of mermaids. She decides to show the beading wire. She is not going to string the entire length of the earring with the bugles and duos. She plays with the length until the earring looks how she wants and then crimps the other end. She takes the two crimped ends and hooks them on to an ear wire to see how it sits. She says she has never made an earring like this before and was not sure how it would look. She loves the finished piece. Simple and elegant.
Sara says she feels like she has been making a lot of long necklaces lately and would like to expand. She says she is going to make a bracelet next. She plays with the beads. She is going through her creative process and seeing what speaks to her. She moves some beads and colors around until she gets inspired.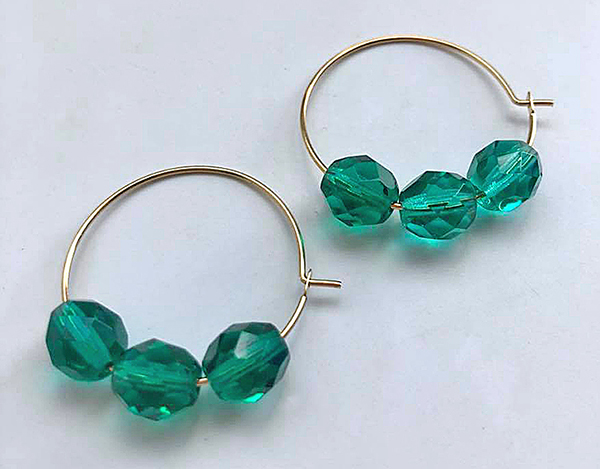 Sara discusses her last book. Seed Bead Revolution had a lot of great designs using SuperDuos and seed beads. It is a great book for a beginner beader. There are pages of tool tips and stringing help. There are 32 projects inside the book. The designs are easy for a beginner to tackle and interesting enough for an advanced beader to enjoy.
Watch the rest of the video. Sara makes some lovely jewelry. If you catch her live on Facebook, you can ask her jewelry questions. If you cannot enjoy these videos live, you can always email your questions. We would love to help you.
Check out our Facebook page. Our VIB group is a very active group with a lot of talented designers. You do not have to be vocal, but we would like to hear your thoughts and see your work if you would like to join us.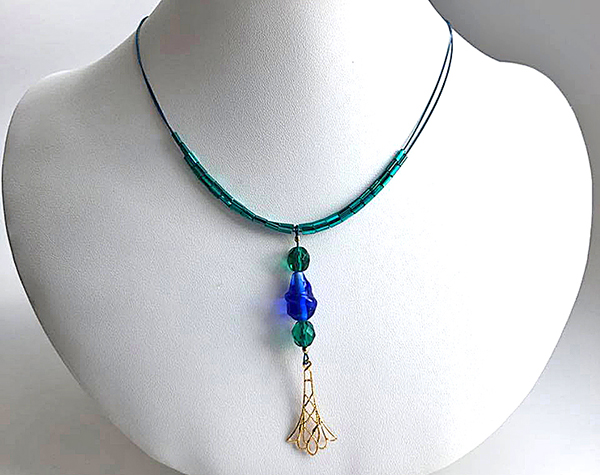 Learn how to make a simple beaded bracelet:
Visit the Soft Flex Company YouTube Channel!
---
Blog contributor Thomas Soles is the Trade Show Coordinator for Soft Flex Company. His favorite stones are Lapis and Pietersite. His favorite hobby is day dreaming. And his favorite mustache is Tom Selleck's. As you can see, he has a healthy (or possibly unhealthy) sense of humor. You can write to him at Thomas@SoftFlexCompany.com