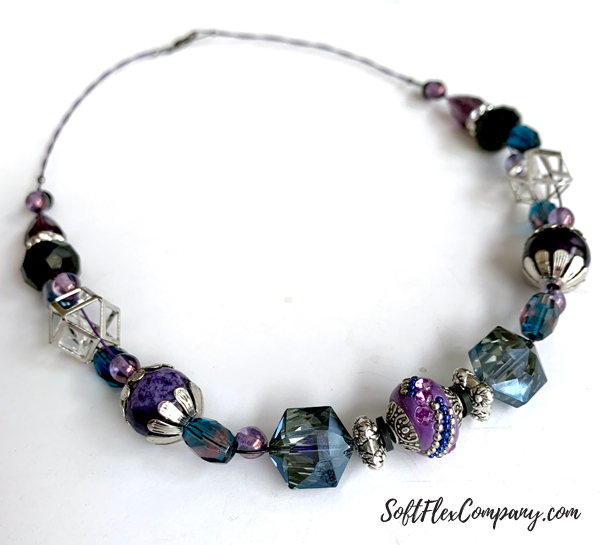 Make a Necklace with Hocus Pocus Galaxy Beads & Beading Wire
This week on Free Spirit Beading with Kristen Fagan, I share how to make a simply strung necklace using two strands of Soft Flex beading wire from the Black Magic Trios pack and Hocus Pocus bead strand and mix.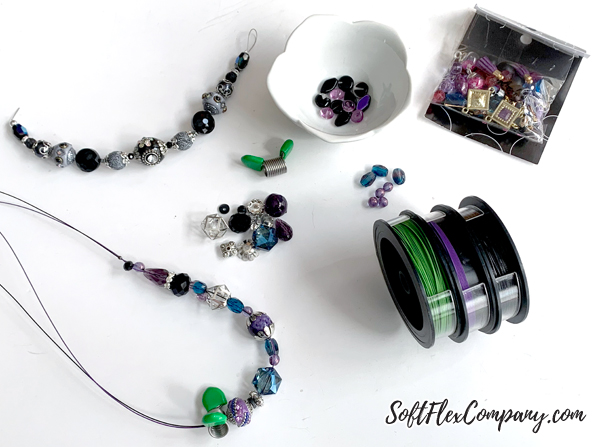 Supplies:
Trios Beading Wire Pack - Black Magic
Lobster Claw Clasp - Gun Metal Plated
2x2mm Crimp Tubes - Sterling Silver Black Oxidized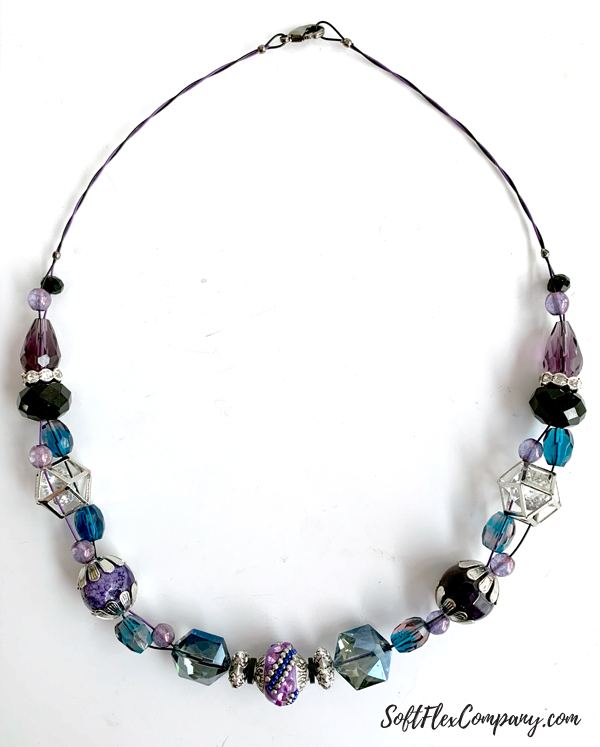 Our Halloween jewelry making kit and beads this year were loosely based on the beloved witchy movie Hocus Pocus! The Hocus Pocus Bead Strand I used today is a limited time offer and exclusively made for Soft Flex Company by Jesse James Beads. It is a great complement to, but was not included in our Hocus Pocus Design Kit (sold out). Although these beads were put together for witchy fun, I also think they evoke the beautiful colors of the galaxy!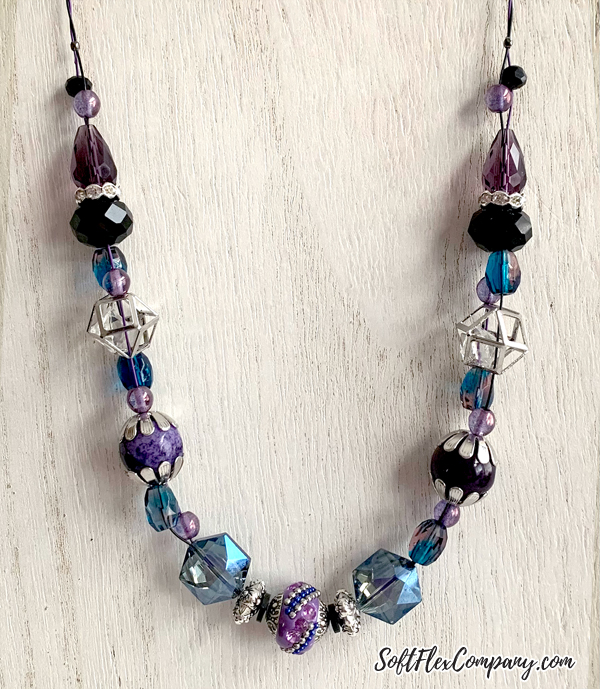 The midnight blue sky outside holds no mystery. Your coven is powerful and is privy to the secrets of things hidden. Black cats nuzzle your feet as you stir your cauldron. The liquid inside dances. Dark mist swirls and tickles the air. The recipe is complete. This enchanting bead strand is ready to make magic memories. Supplies are very limited. Don't miss out!
Join me live for a jewelry making tutorial on Soft Flex Company's YouTube channel Monday's at 3pm PST / 6pm EST.
If you like this idea, you may like these other Hocus Pocus and Black Magic tutorials:
Unboxing Beading Kits for Beginners and Jewelry Making Professionals
Make A Knotted Choker Using Halloween Trios Beading Wire
Join the Fun in our Facebook Group Today! Stay in the know. Stay up to date. From our bead shows to our video shows and sales, you can stay in touch with us. The community is full of artistic and helpful beaders and crafty people. Inspire and be inspired. Share your pictures and get the beading bug from others!Visit the Soft Flex Company YouTube Channel!
---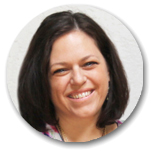 Kristen Fagan is a Website Graphic Designer and Jewelry Making Educator for Soft Flex® Company. She is the co-author of Seed Bead Revolution, an artist and creativity guide. She lives in Arizona with her husband, their two sons and two dogs. When she's not painting, drawing or beading, she enjoys reading, yoga, exploring the outdoors and traveling. Her favorite stones are Turquoise, and Quartz and she can't bead without Bead Stoppers. Contact her at Kristen@softflexcompany.com or visit her Website | Facebook | Instagram